Bone Studio has revamped a neighbourhood cafe in Al Ain, United Arab Emirates, by placing a pink, monolithic coffee bar at centre of its design, coupled with diverse seating arrangements inspired by desert landscapes.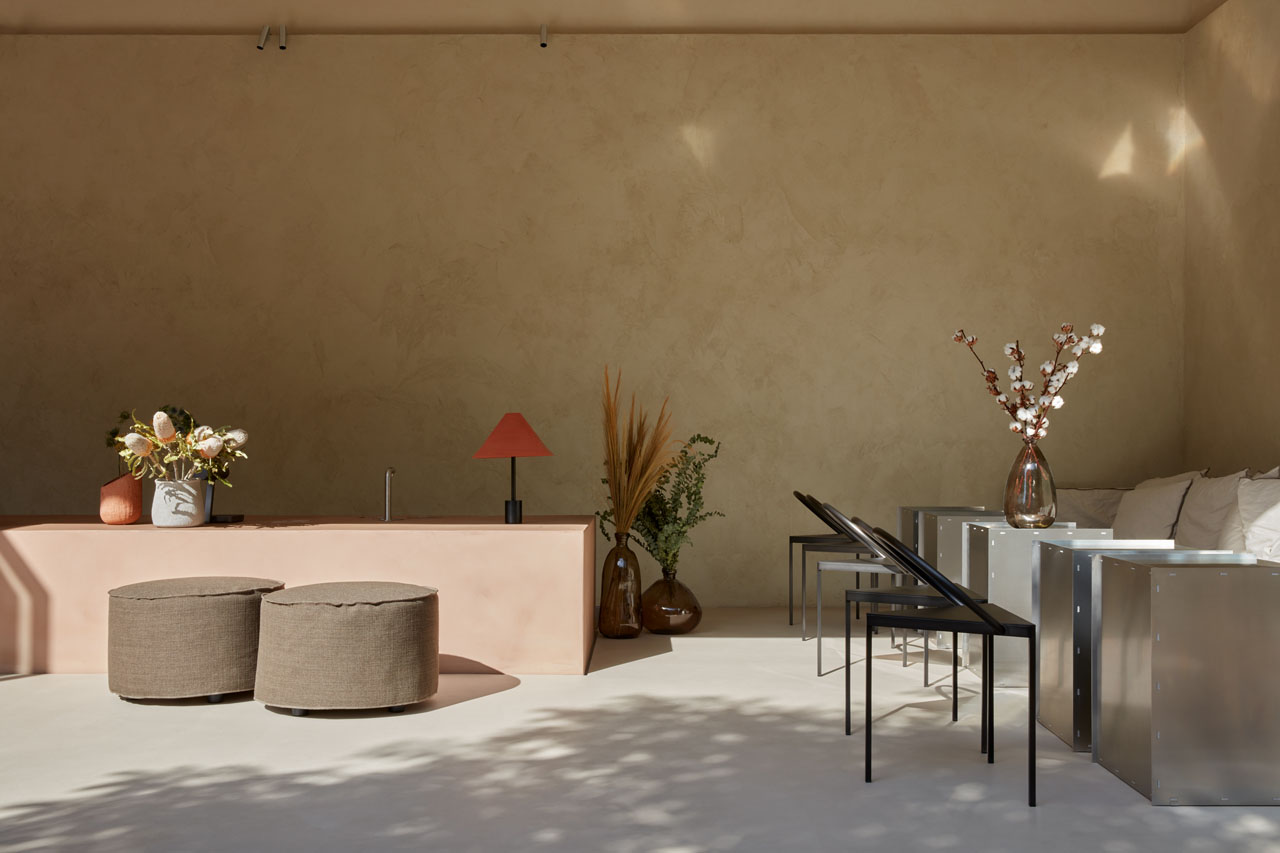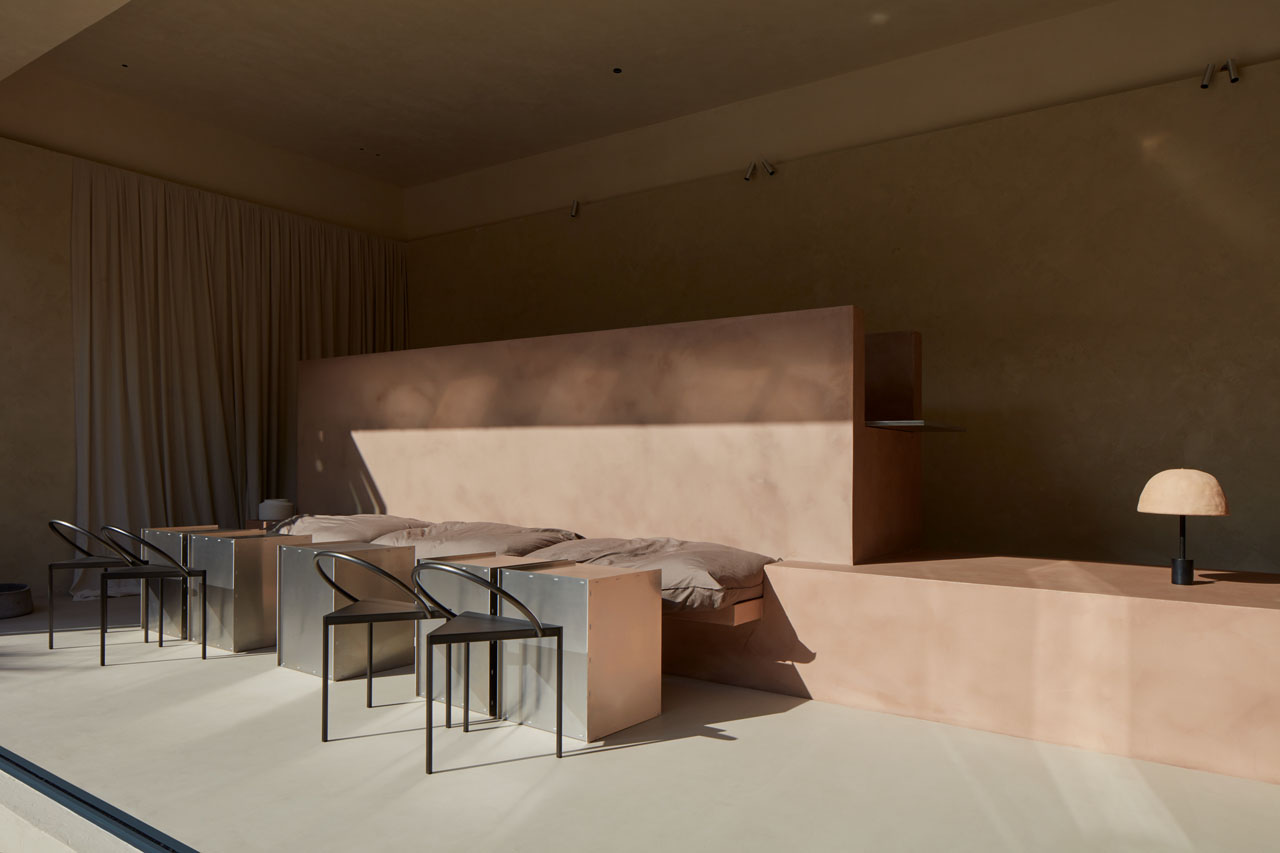 The studio worked with Hint Creative to reinvent the overall brand identity, translating the concept from its design  through to its  menu led by chef consultant Ashley Wentling.
Bone's design aimed to redefine the coffee bar's volume as a monolithic sculpture using a cubist approach that serves multiple functions.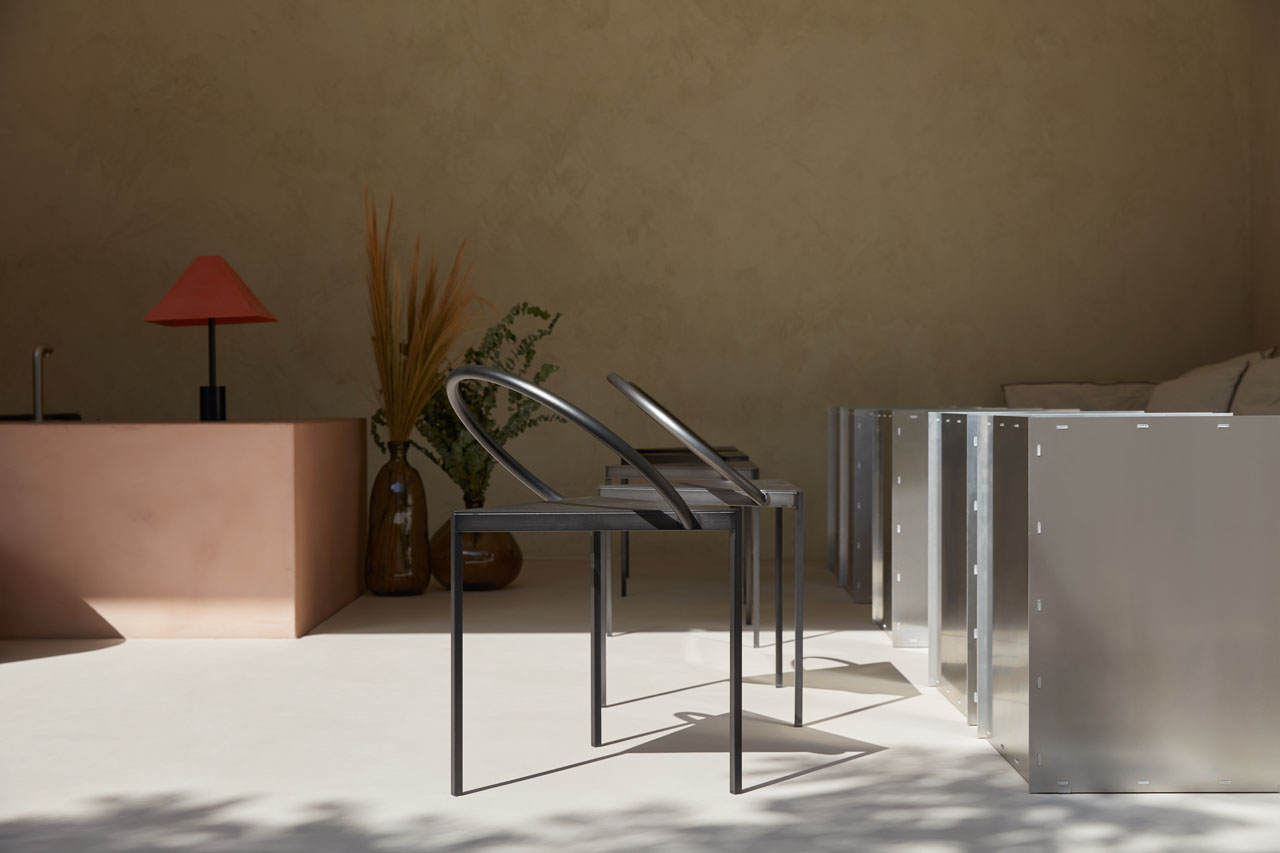 The height of the bar has been depressed from a customer's standpoint, serving as a coffee table for guests. From a barista's position, the bar is at working height, allowing for a more fluidity and unification through one's horizontal vision.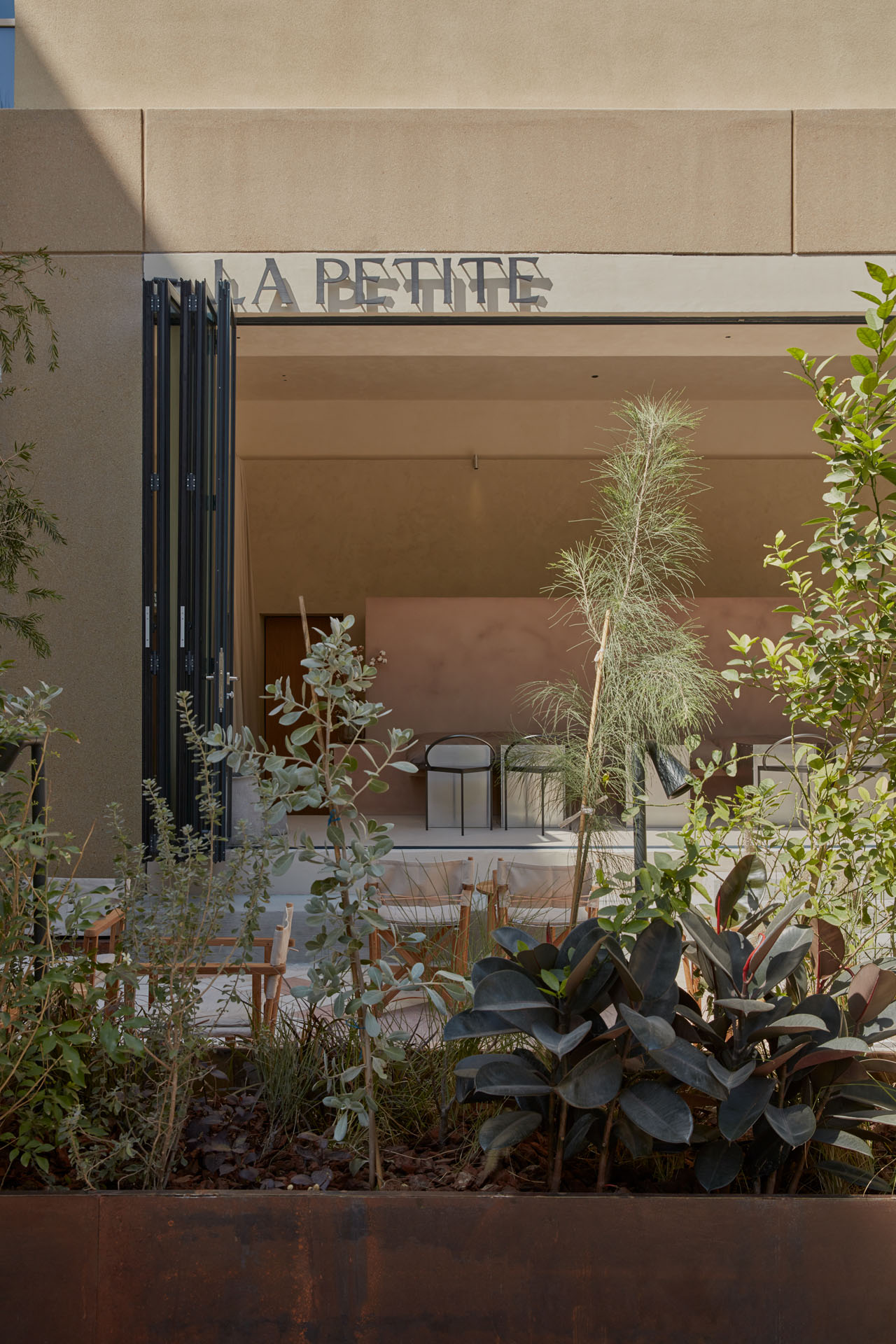 The seating and working height hierarchy were inspired by Al Ain's landscapes and desert topography, allowing for a diversity in seating arrangements which accommodates a direct visual connection to the garden, creating privacy and eliminating obstructions of view. The seating arrangements were derived from traditional Emirati floor majlises to casual, laid back cafe seating.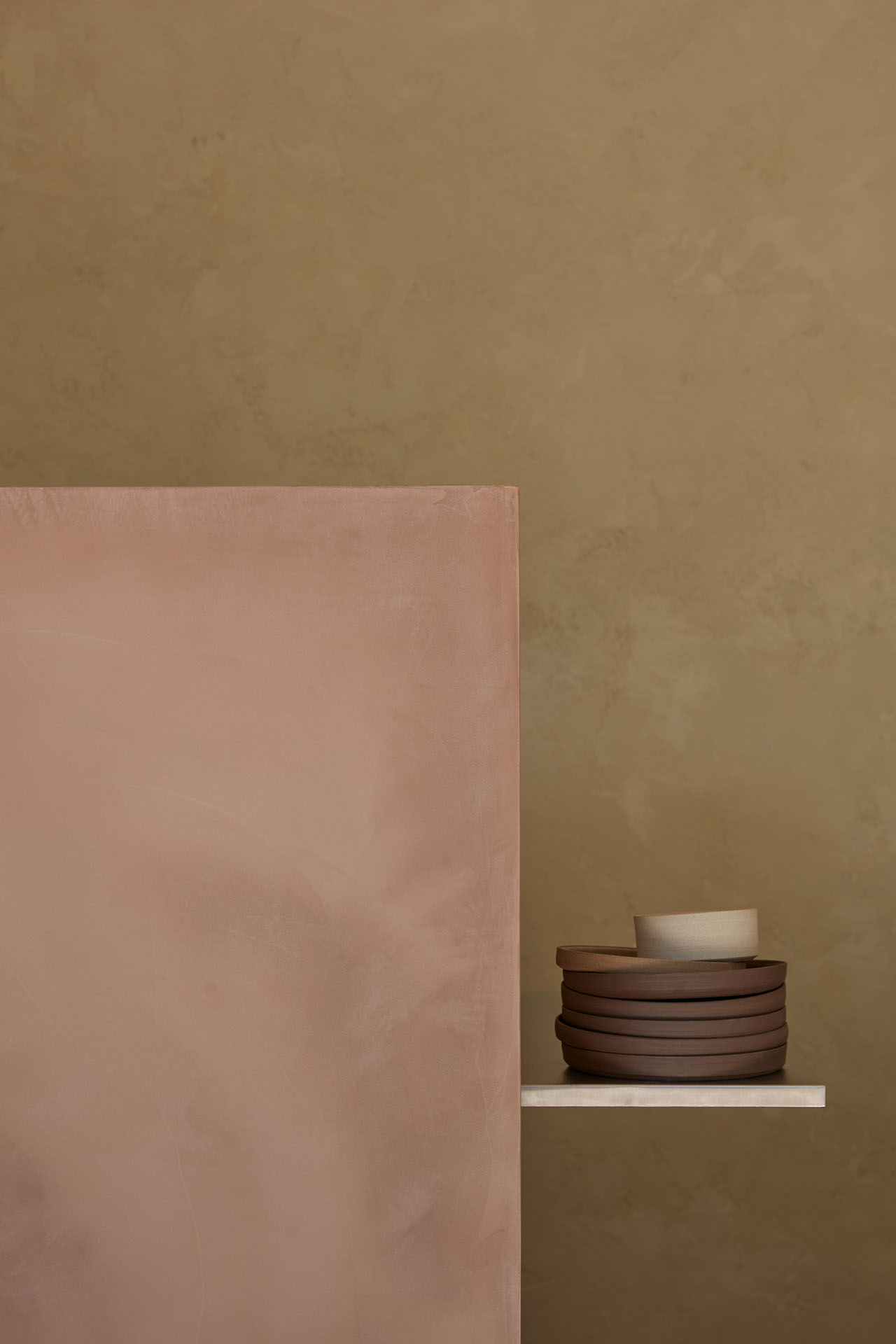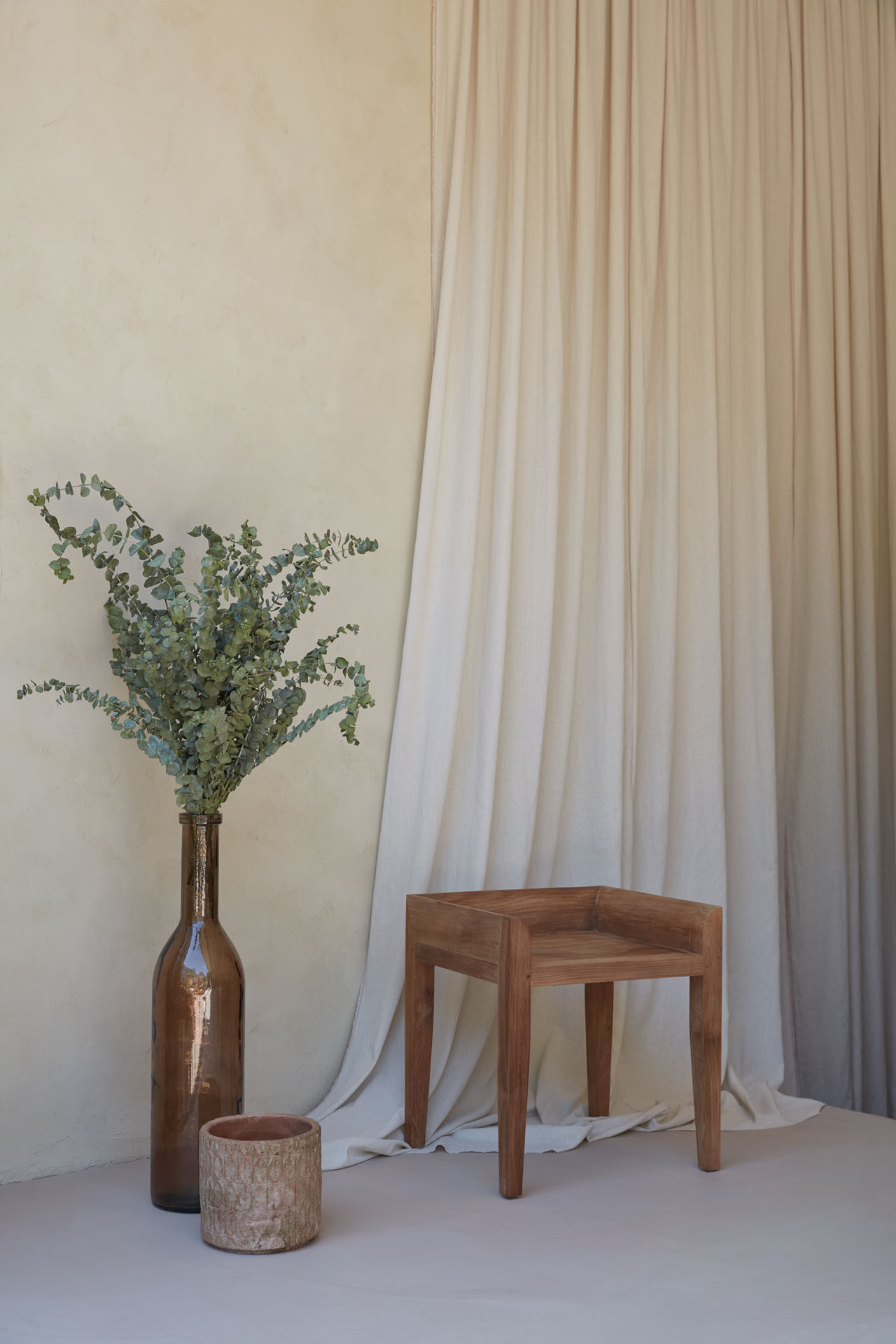 The selection and tonality of the materials and treatment of surfaces epitomise the surrounding abundant desert sand, allowing the space to remain grounded in its location's origins while creating a sense of space.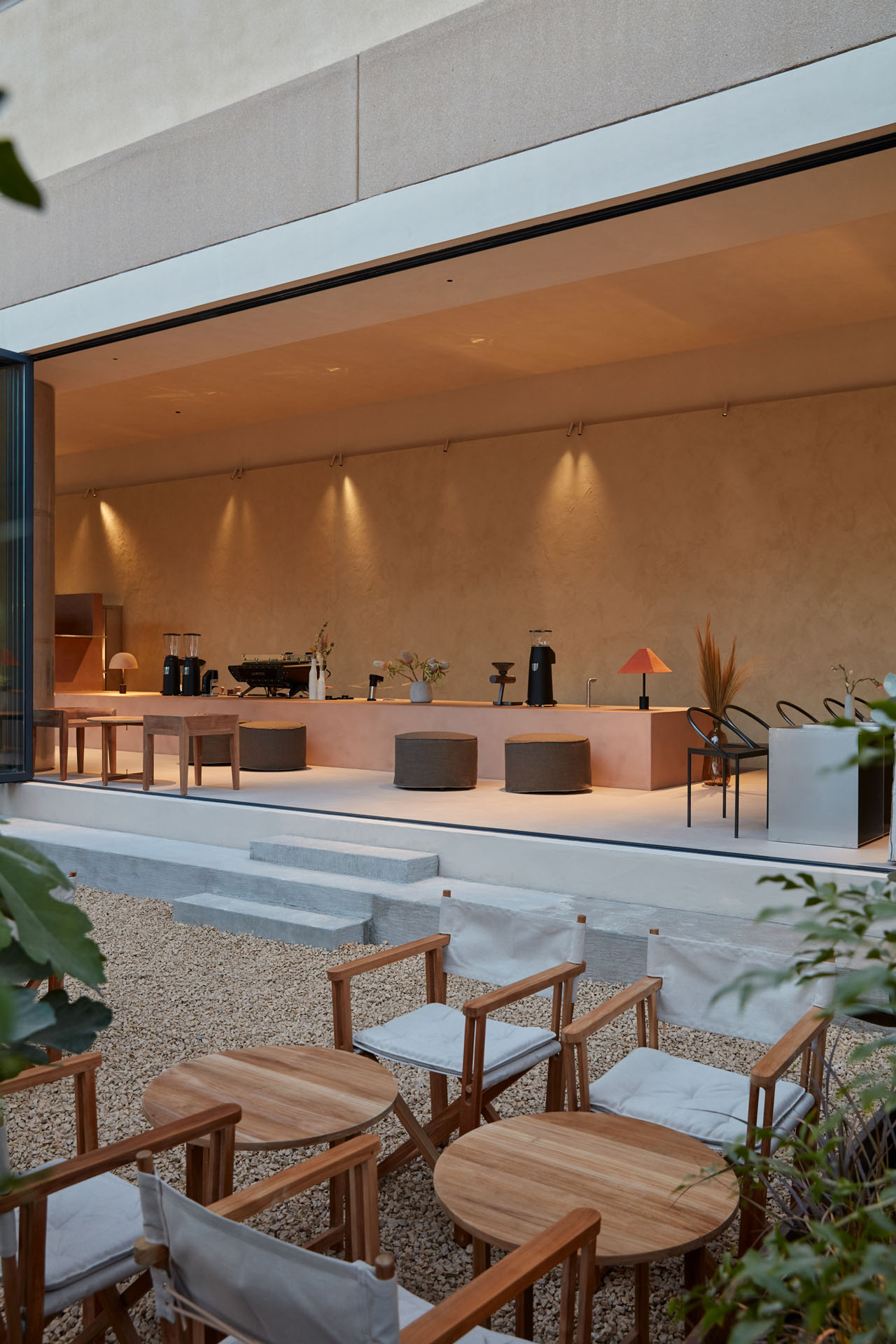 Mineral plasters in coarse and smooth finishes, soft linens and clay table lamps are complemented by untreated aluminum Rivet tables and black steel Trianglo Chairs from Frama.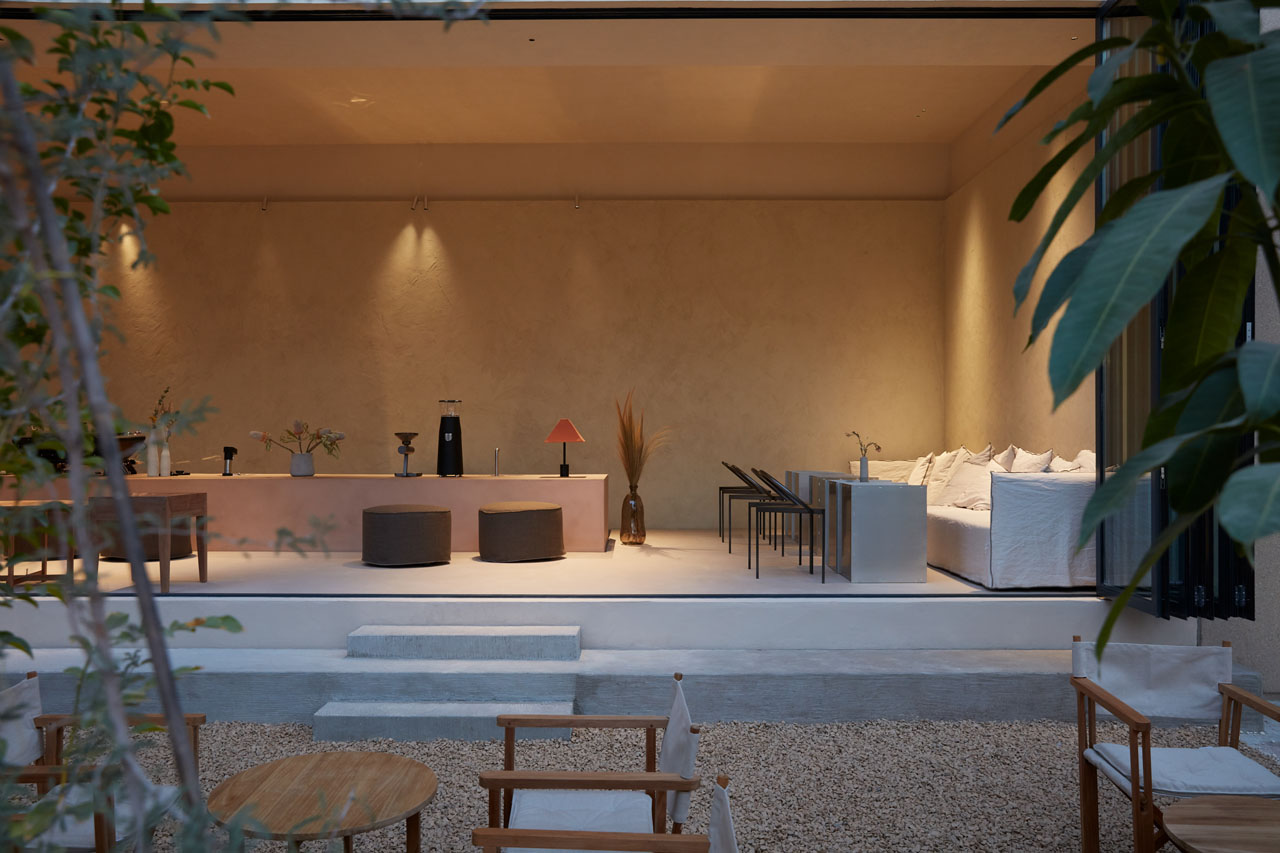 The use of bi-fold glass doors accentuates the connection between indoor and outdoor spaces, creating a dialogue between the interior and surrounding landscaping.