Hoof Cafe by Dubai-based studio Bone 'embodies a brutalist reinterpretation of countryside equine architecture' in the heart of the UAE's northernmost emirate, Ras Al Khaimah.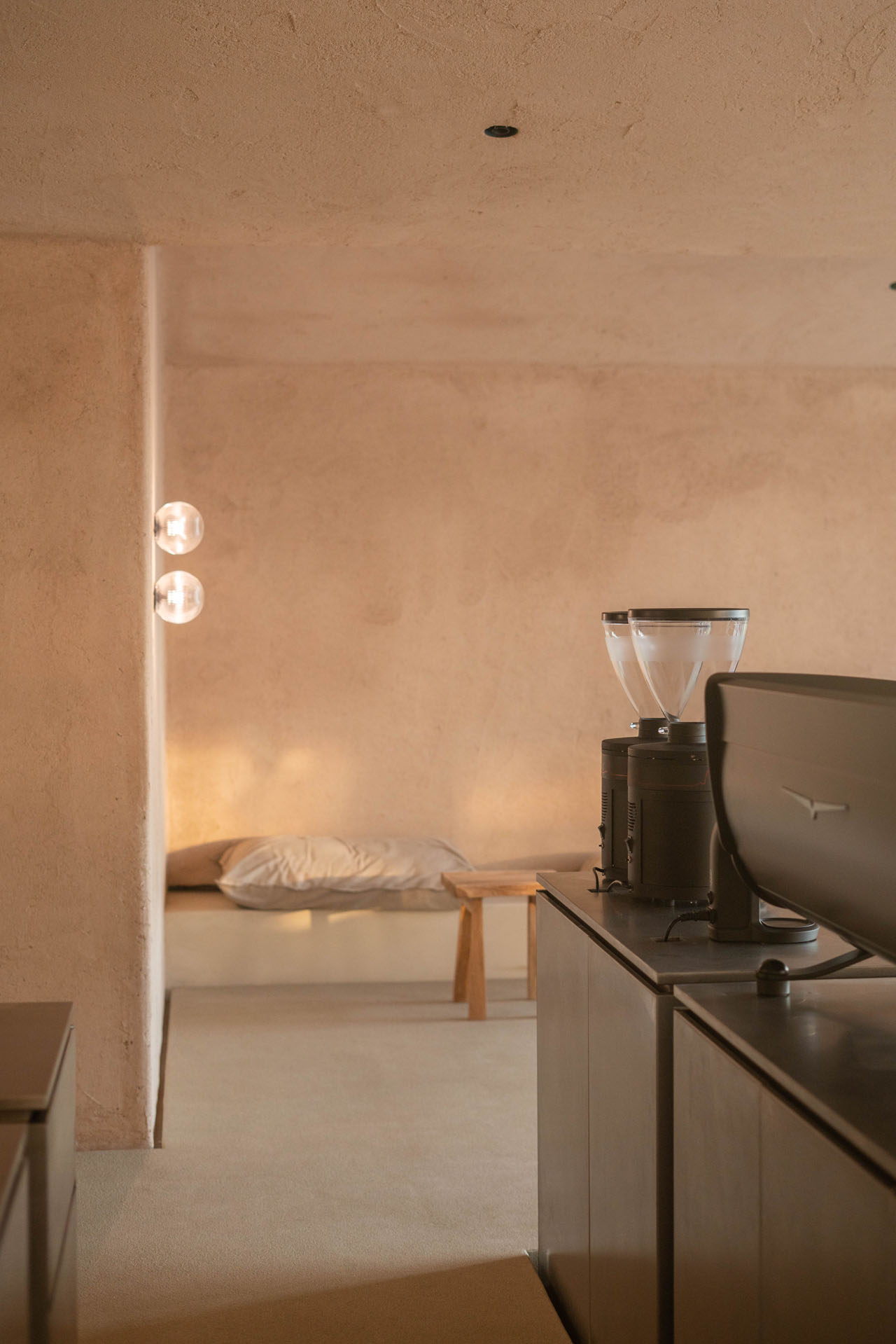 The minimalistic design of the coffee shop combines earthy materiality with industrial mechanisms to create an intriguing space that is familiar and warm but also bold, stripping the idea of a horse stable architecture to its bare necessity and raw evocation.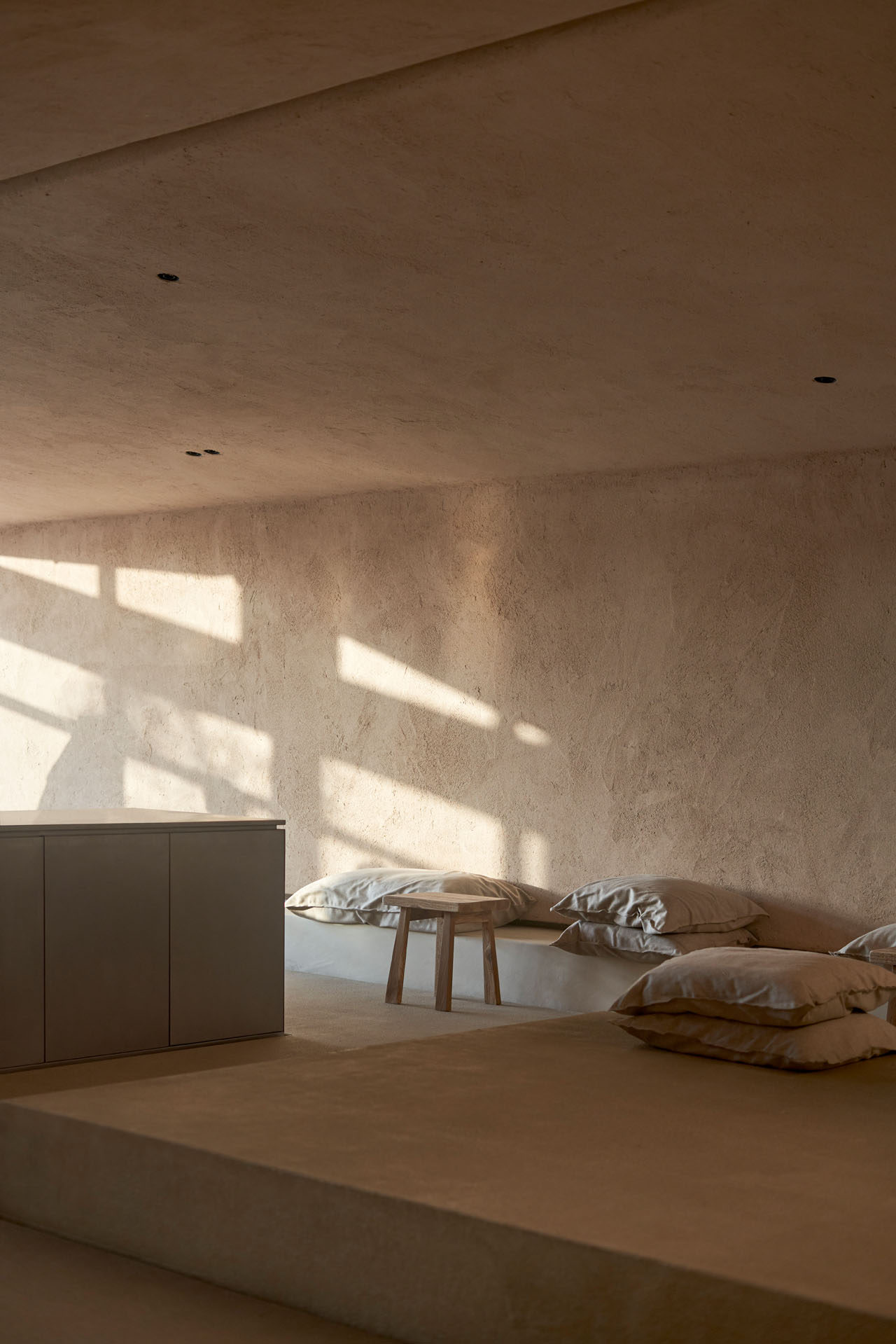 Commissioned by three friends who share a passion for horses, show jumping and speciality coffee, the 115 square metres coffee shop by the young Dubai-based architecture studio contrasts natural materials like clay with cold stainless steel offsets. It is this discrepancy in materiality that plays an 'integral role in defining a sensorial architecture', the studio said.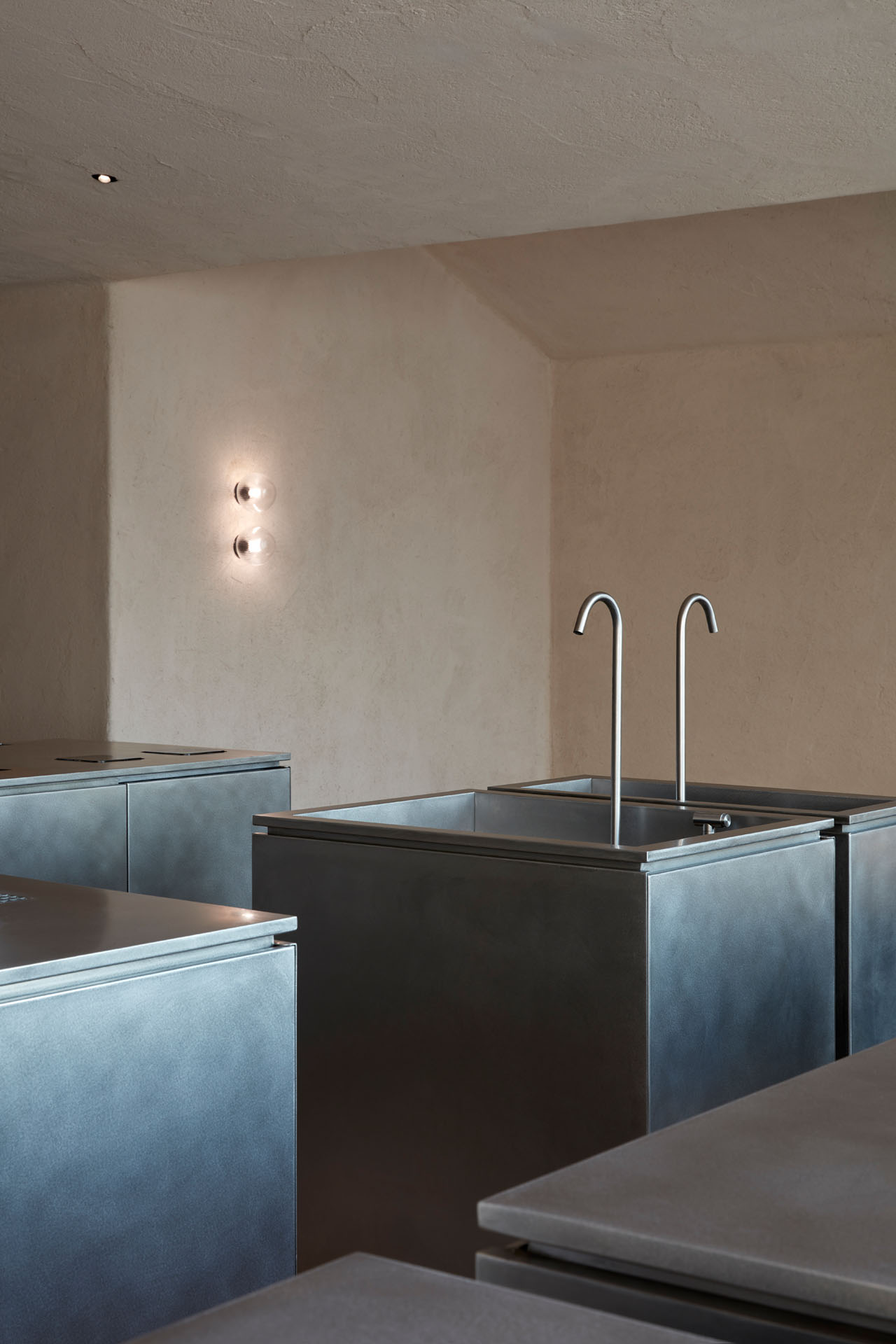 The coffee bar is fragmented across the space as a deconstructed series of monolithic hand-brushed stainless steel blocks, each one isolated to allow for a deeper appreciation of various coffee-making processes.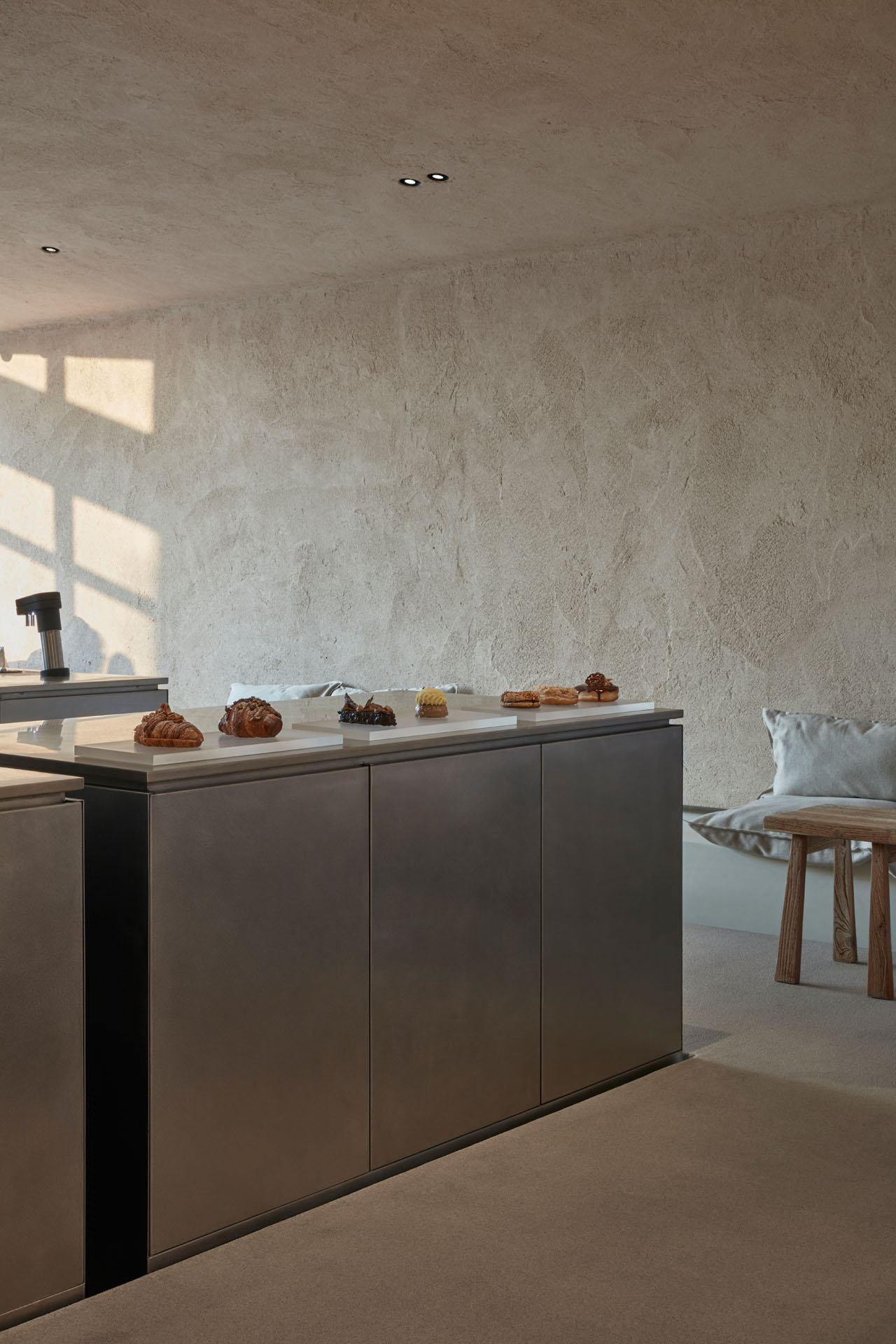 Set as the focal point of the space, the coffee bar is surrounded on either side by perpendicular banquettes in a lime finish. The bar sinks are positioned to serve both barista and customer and are reminiscent of horse water troughs. Meanwhile, stainless steel tapware by CEA has been designed to allow for narrower sinks.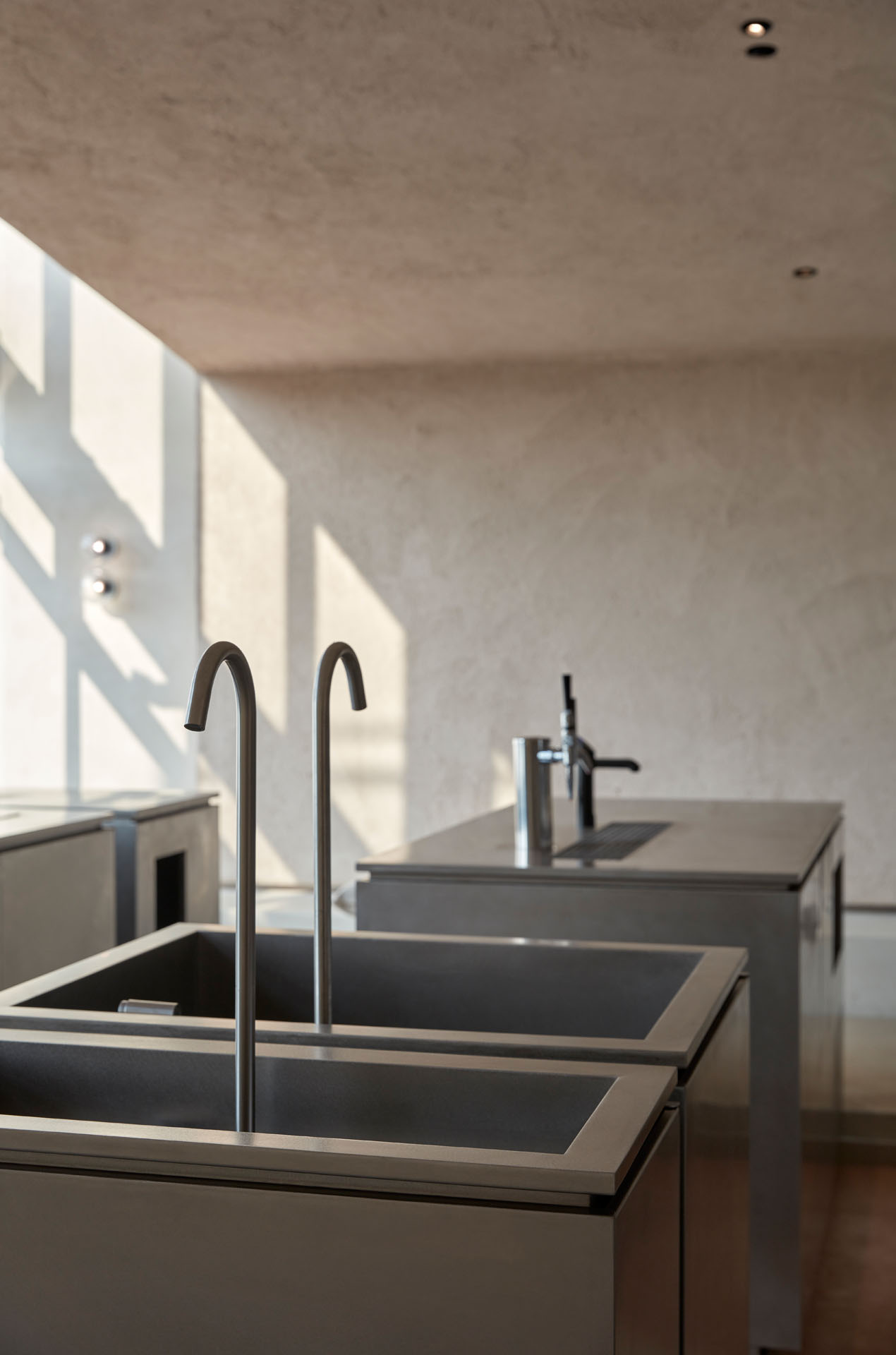 Combining tactile materiality and muted hues, the countryside aesthetic is further established through the rustic clay straw plaster by Clayworks that wash the walls and ceiling.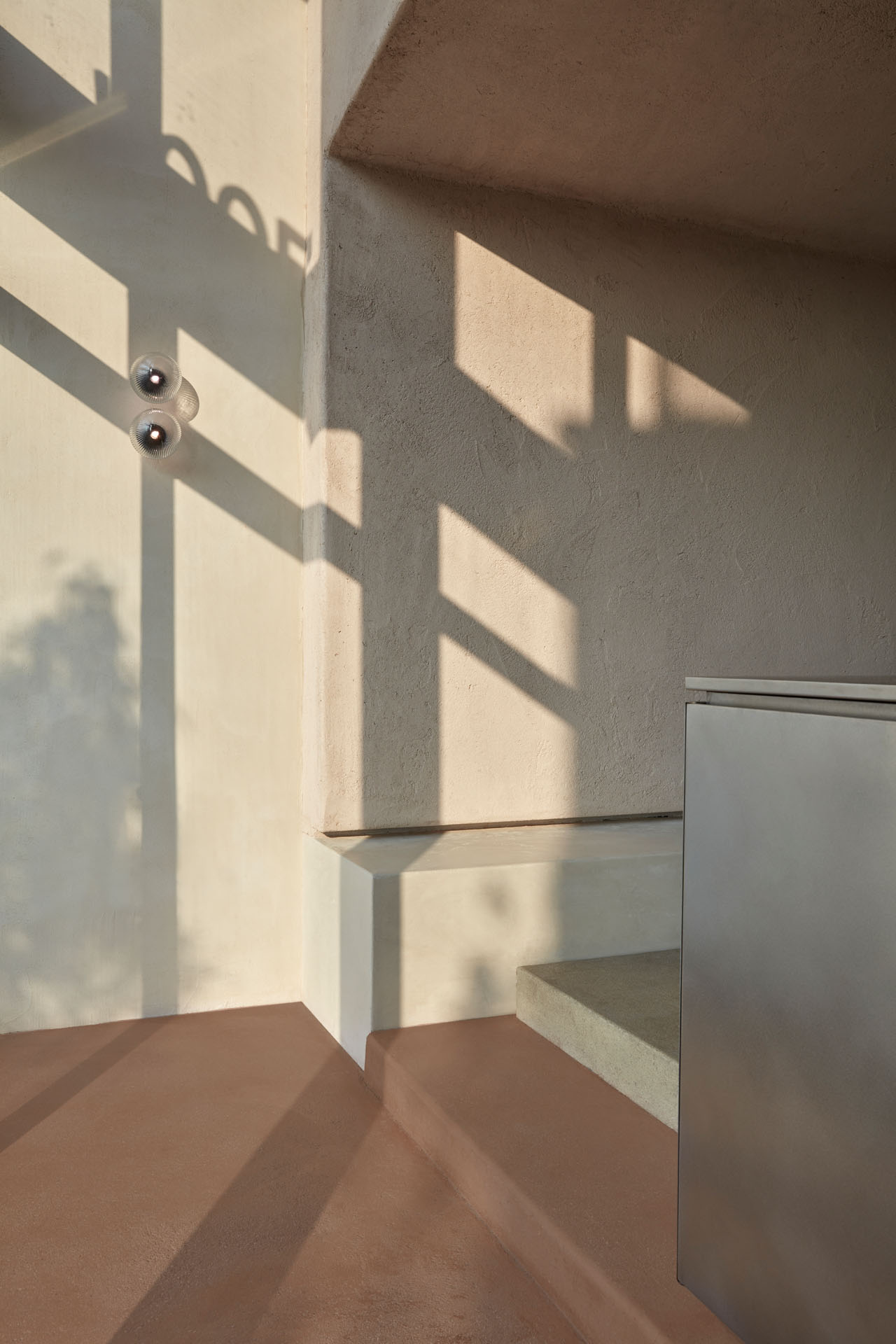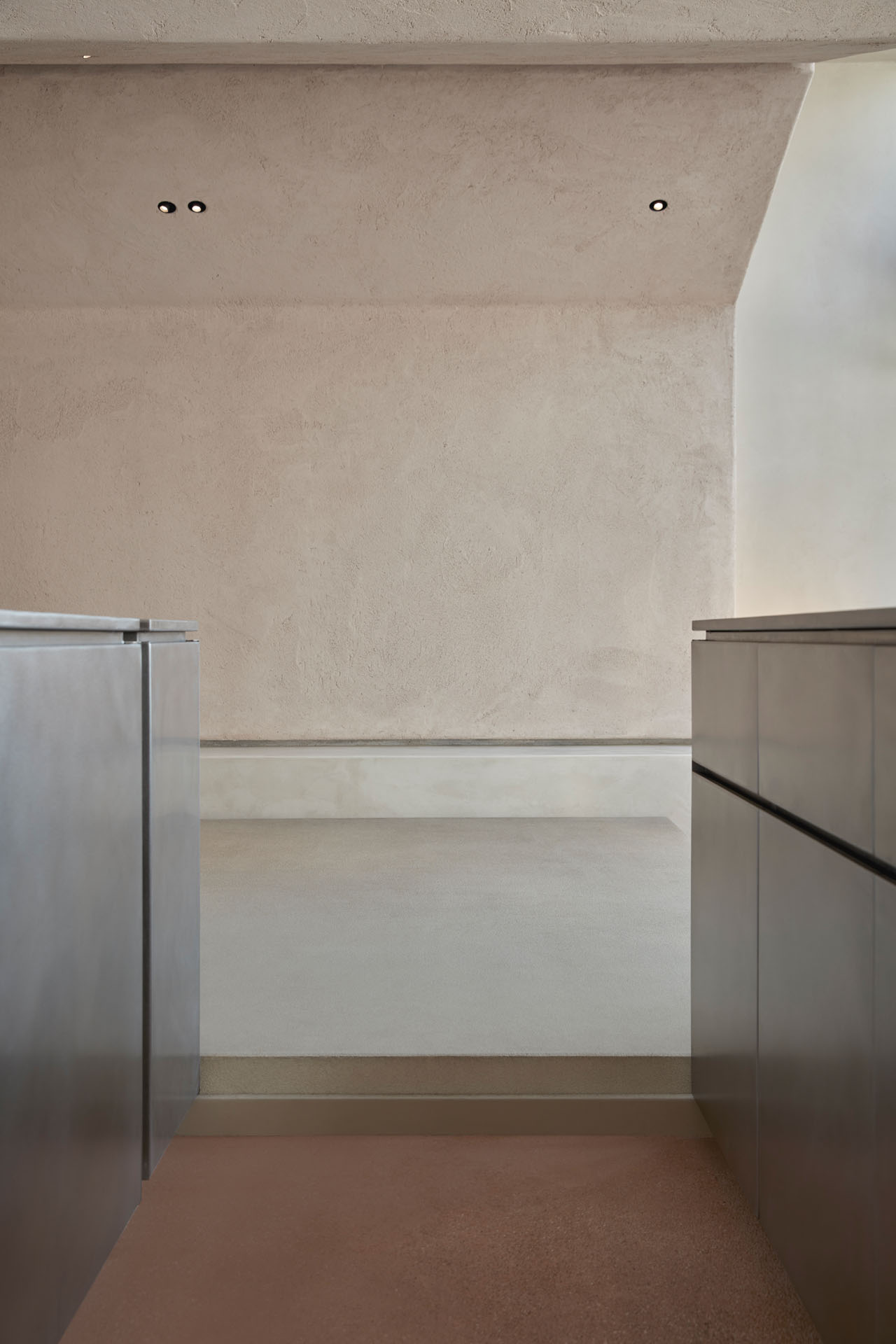 Bone used two flooring finishes that are in fact exterior-use materials such as resin-bound sand and terracotta semi-exposed aggregate concrete.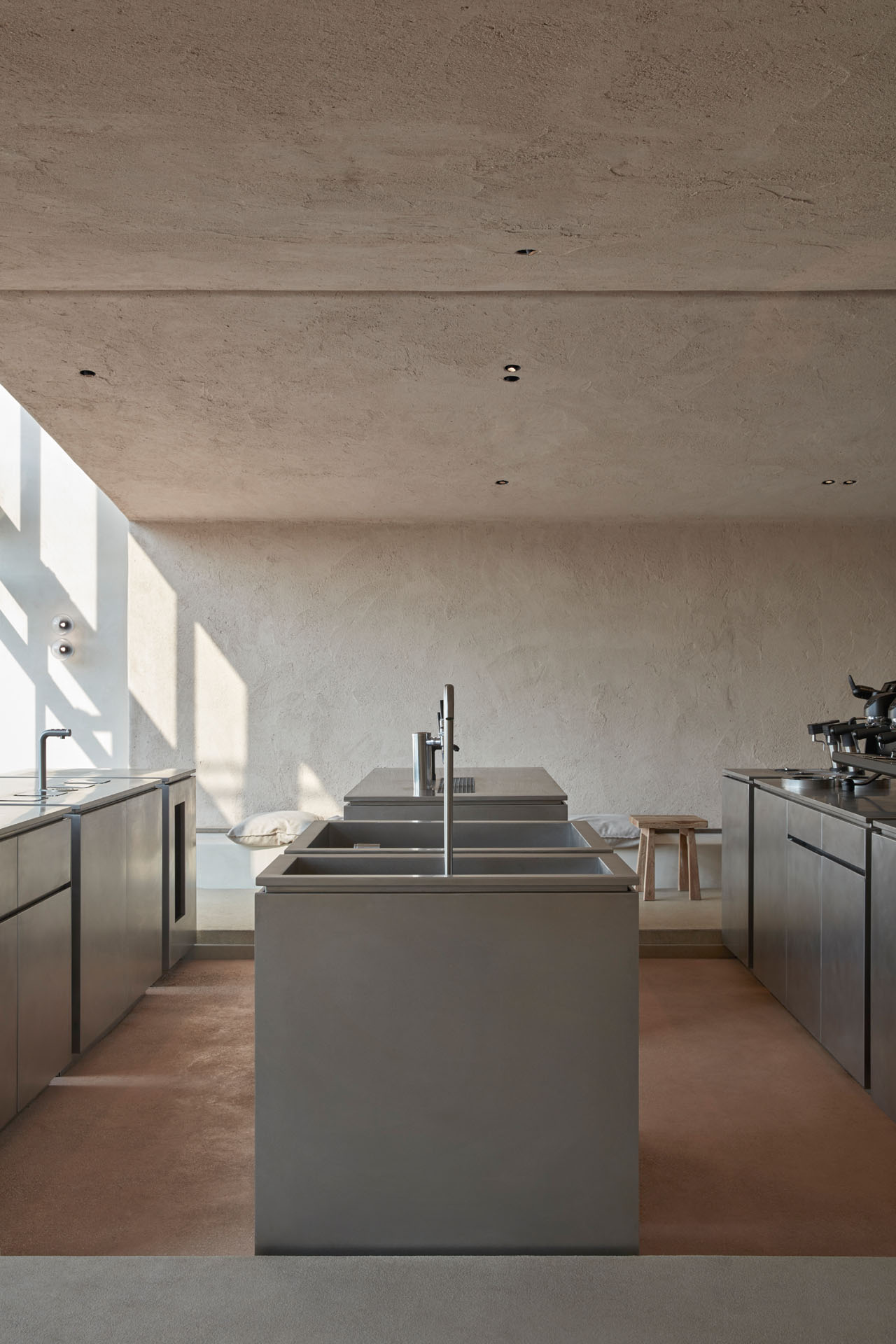 Fluted glass wall lights by PS Lab add another layer of texture to the clay walls as the recessed adjustable spotlights by Flos define the right tonality of the desired diffused, romantic atmosphere, while accessories include 'directionless' woven wool cushions by Astrid, that are scattered throughout the banquettes.