Azaz Architects'  coffee shop for Saudi coffee roasters Elixir Bunn in Riyadh references Islamic architecture with the aim of creating a spiritual-like experience.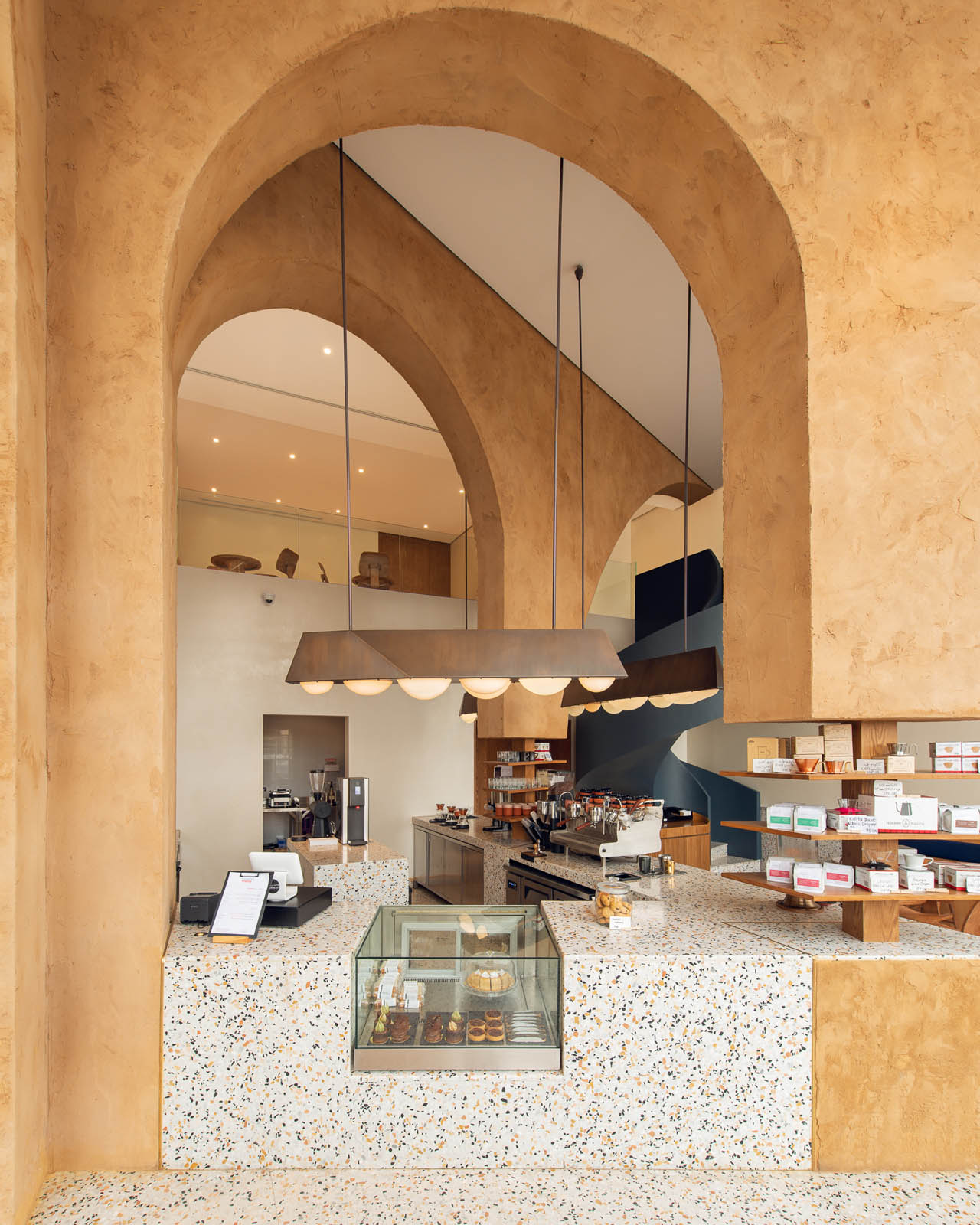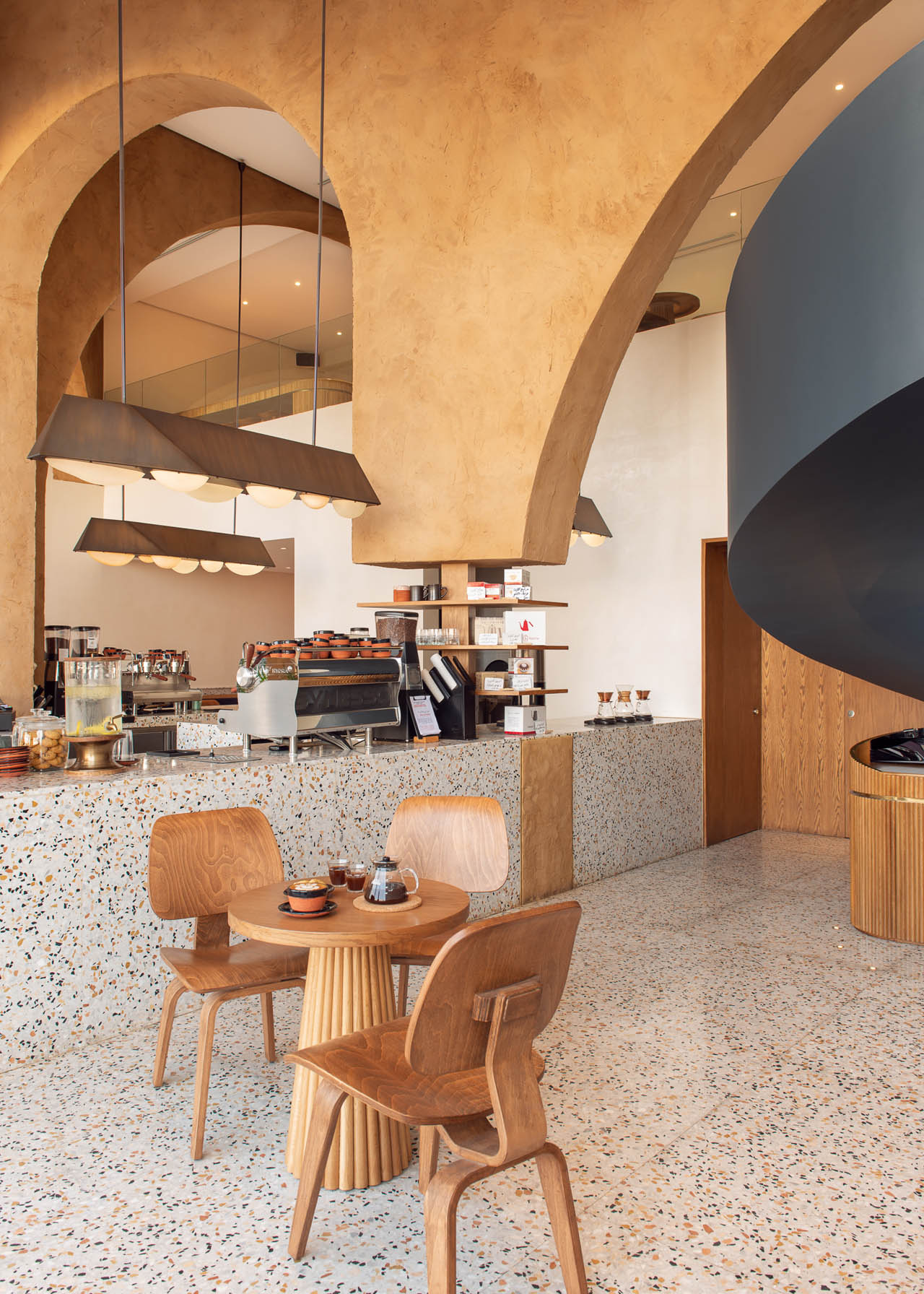 Coffee is strongly rooted in the local culture of Saudi Arabia, tracing back to the times prior to the formation of the Kingdom. It has since evolved into a flourishing industry within the Gulf country, with this particular coffee house being Elixir Bunn's newest location in the city.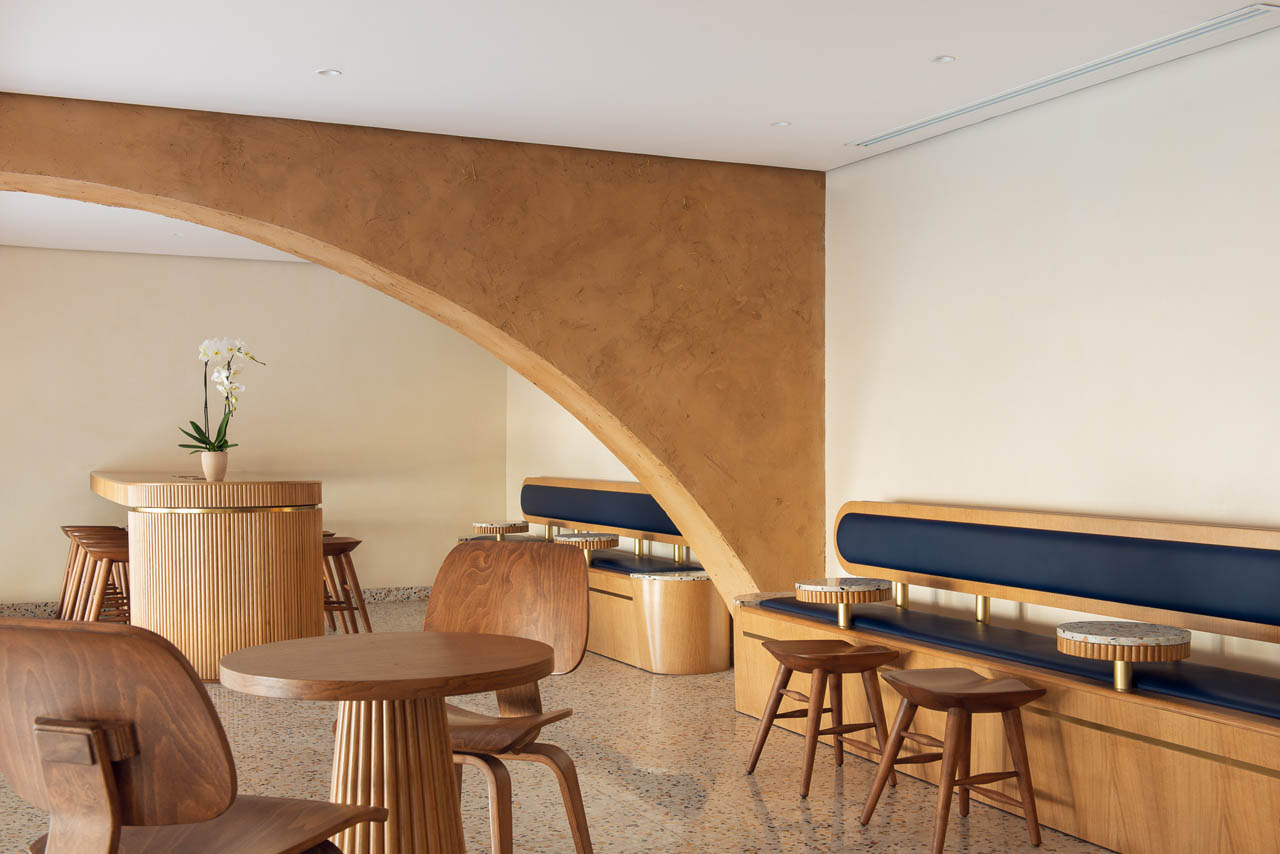 Azaz Architects decided to reference the history of coffee within the Kingdom by creating a "deco temple" with the aim of creating a modern day spiritual experience for coffee drinkers.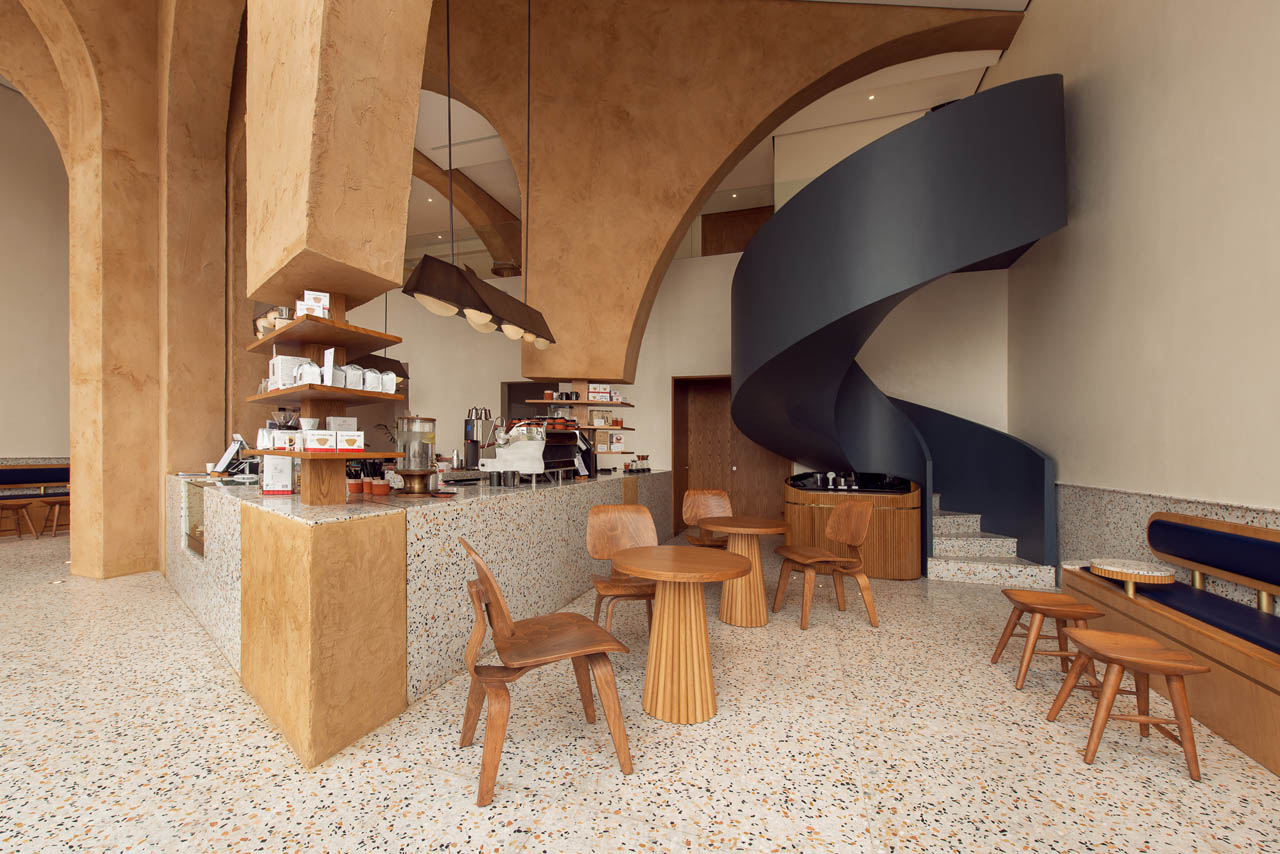 While the structural column set at the centre of the space posed a challenge for the architects, the team decided to transform it into the focal point of the overall design. New walls stem from this existing column and shape into massive arches, paying tribute to the historic arches found across Islamic architecture worldwide. This combined with a mud finishing contributes the "feel of a local sanctity," the architects said.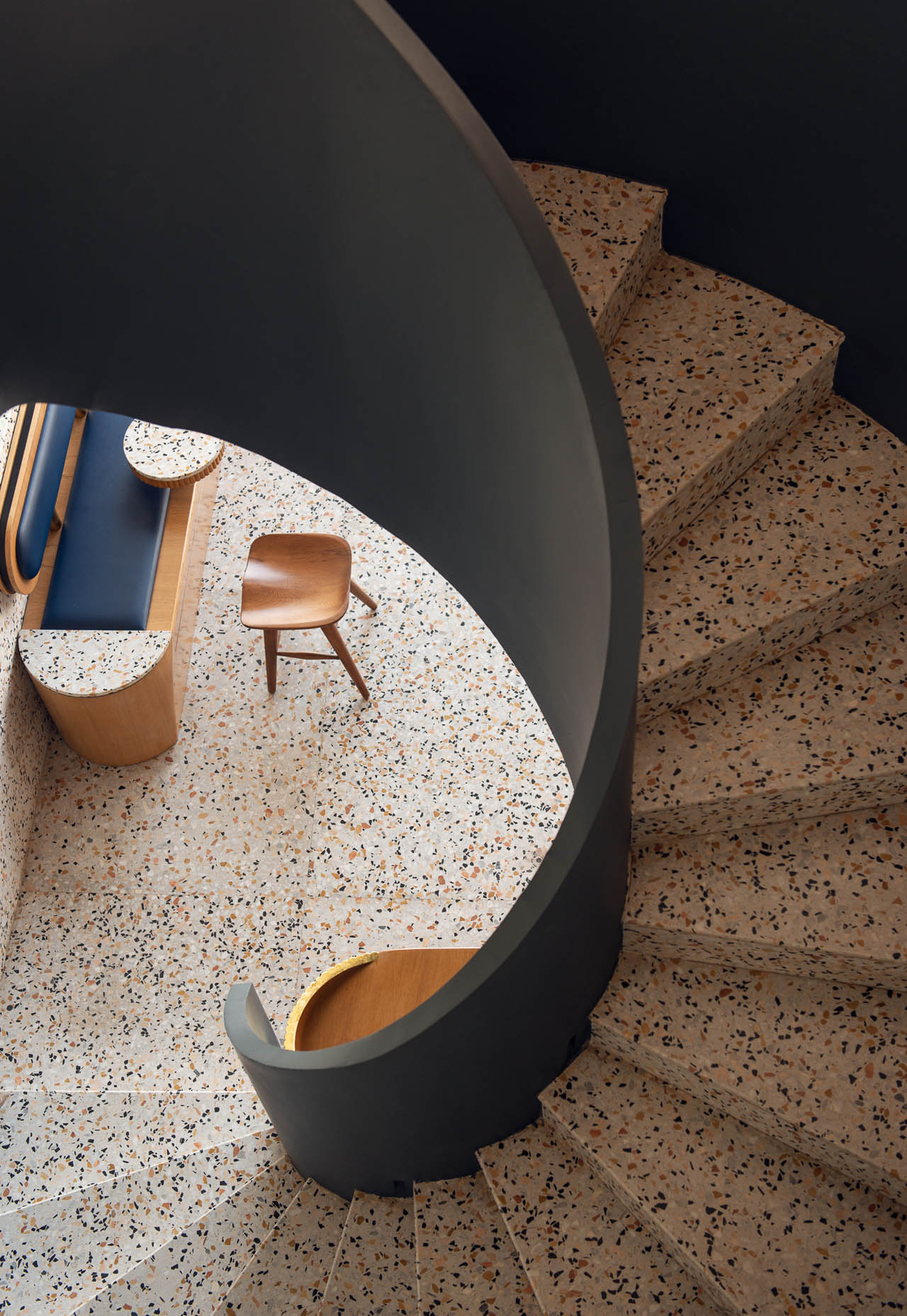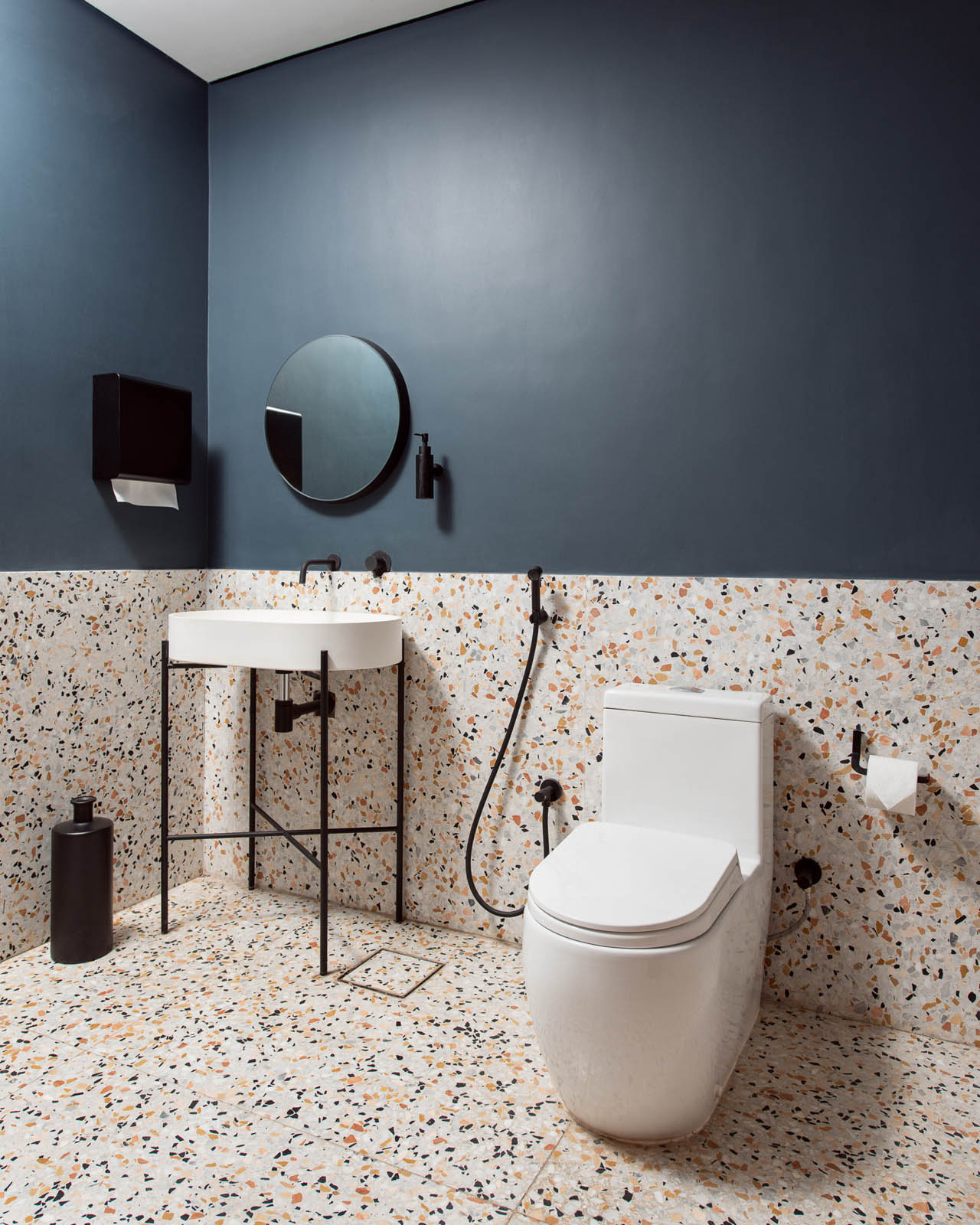 Traditional architectural references are then contrasted with contemporary detailing and materiality, with the use of Italian Terrazzo flooring and a deep blue spiral staircase.
Azaz Architects is a boutique studio based in Riyadh established in 2017, founded by Saudi architect Shahad Alazzaz. The firm is also a Royal Institute of British Architects (RIBA) representative in Saudi Arabia.
Photography by Abdulrahman Bayashout