Dubai-based architecture practice X-Architects has won a competition to design a desert resort in Saudi Arabia inspired by the landscape of the Arabian Peninsula's Empty Quarter.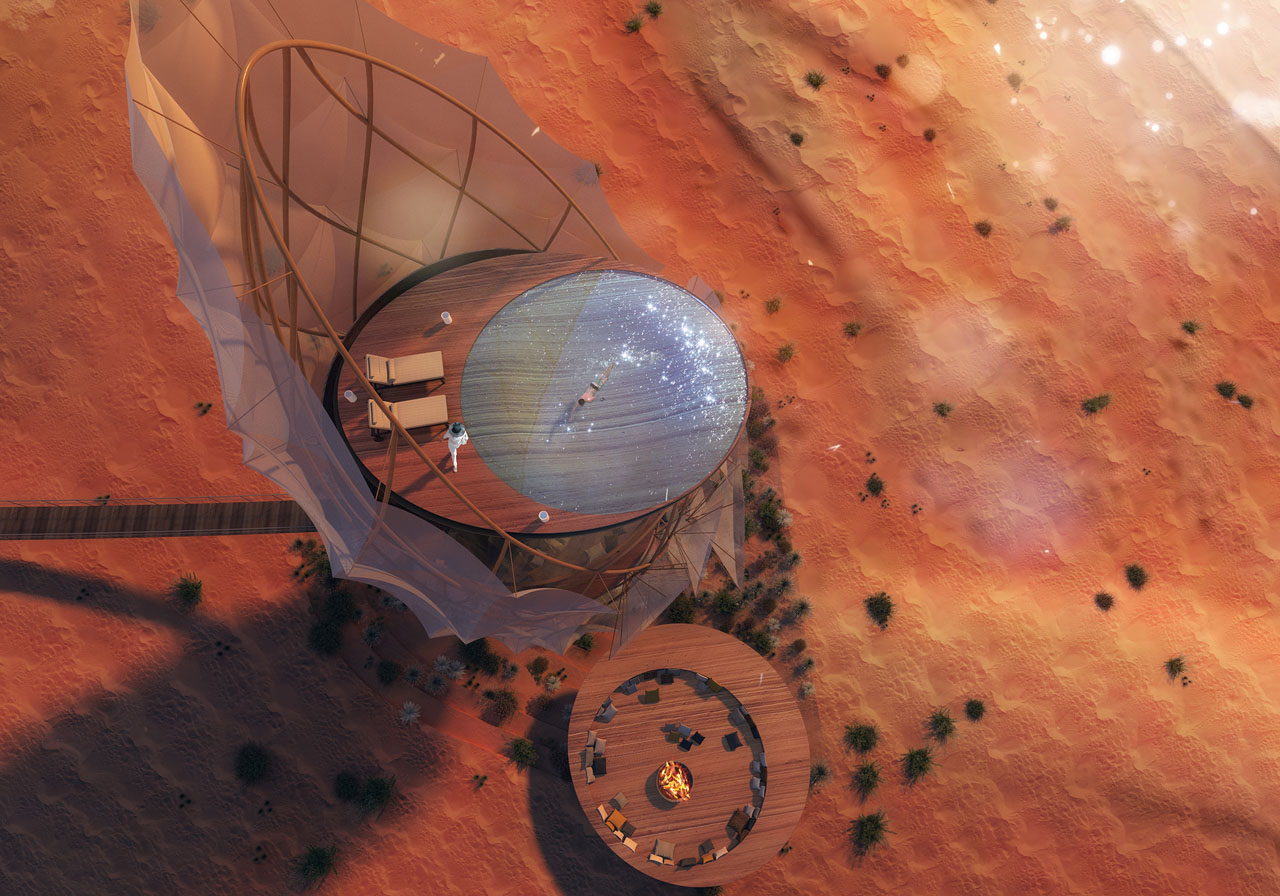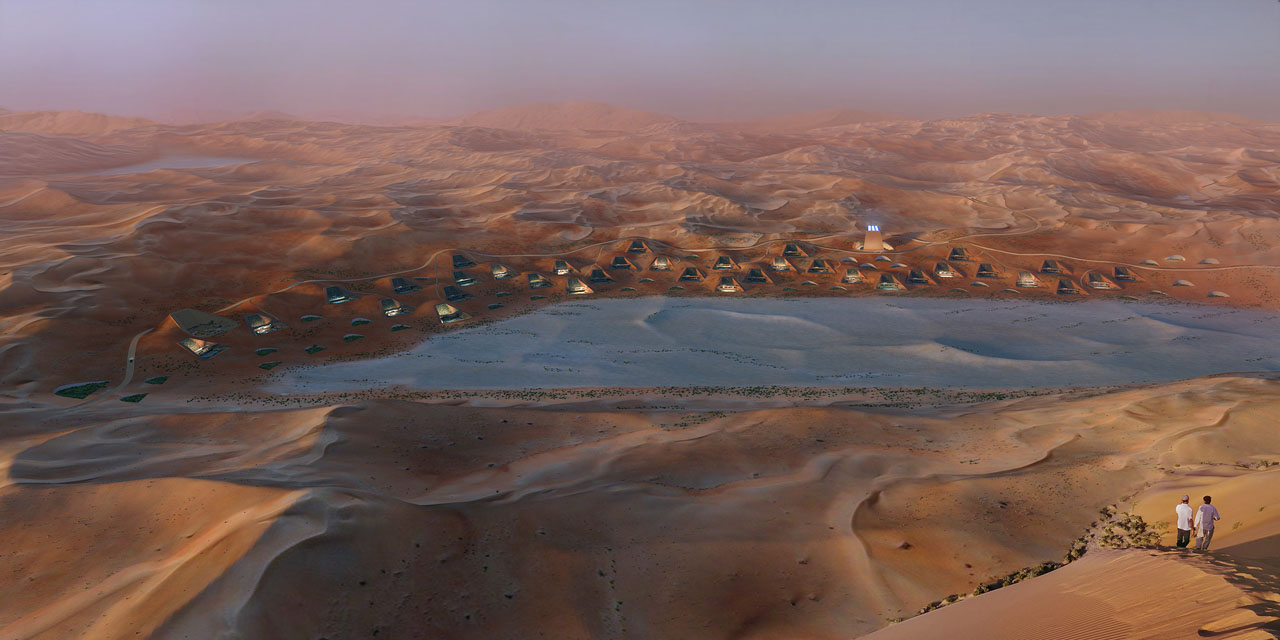 The luxury 60-key desert hideaway resort is set in the world's largest sand sea that holds about half as much sand as the Sahara Desert. The terrain is covered with 250-meter-high reddish orange sand dunes that are interrupted by white salt flats called 'Sabkhas'.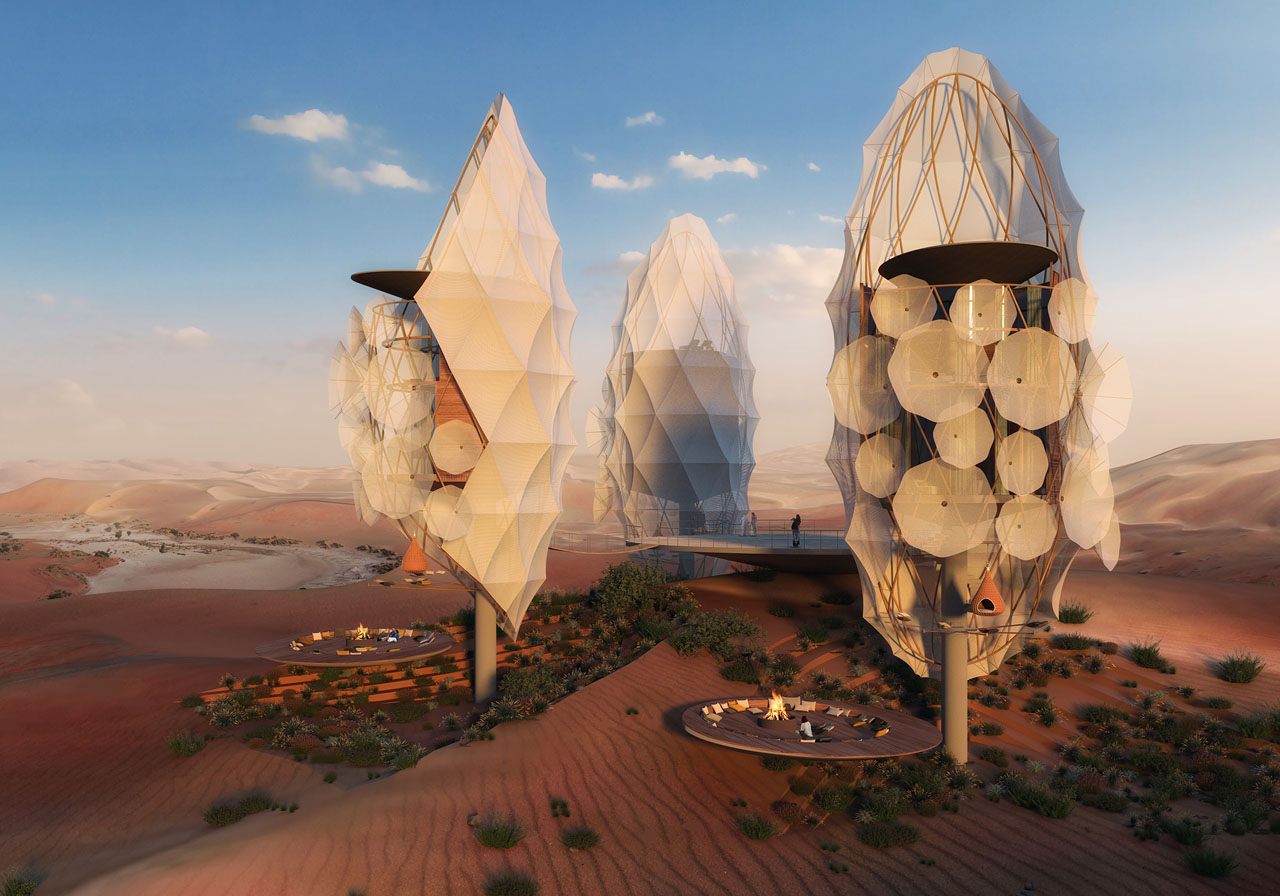 The project aims to intensify the visitor's natural desert experience using its surrounding landscape by creating a "constellation of architecture" that is integrated with the land.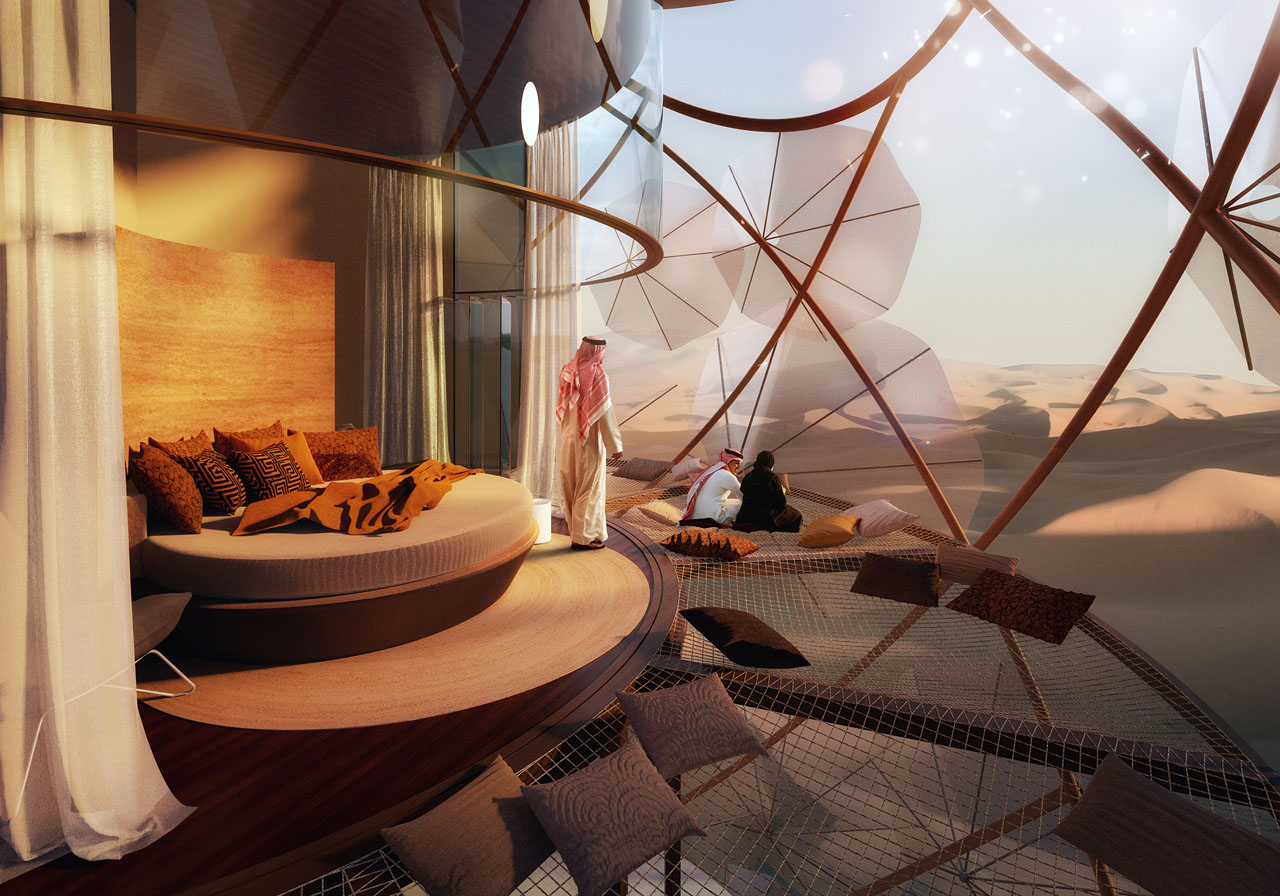 The Dune units are shaped in the form of sand banks that resemble the existing texture of the terrain, creating an architecture that is respectful to its site and context.
Other units are designed to grow vertically like a desert flower and are placed on the highest point of the site, offering uninterrupted views to the stars through its elongated form while a polymer fiber mesh encloses the structure partially to minimize exposure to sandstorms and harsh sun.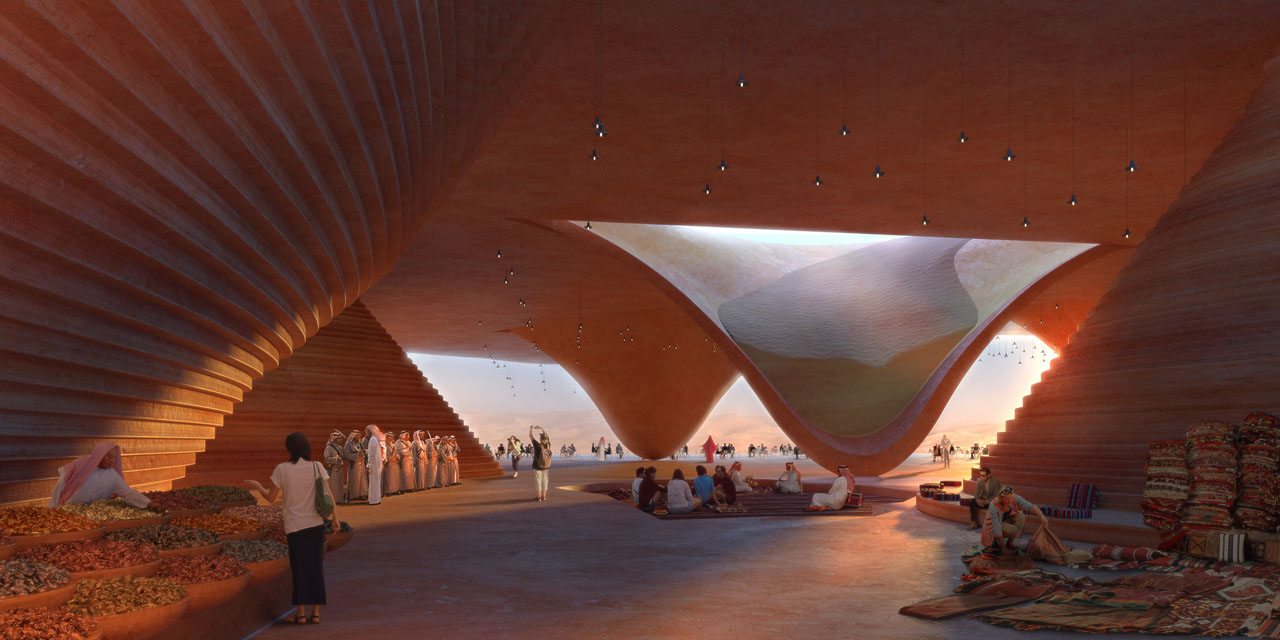 Its wellness offerings include a white spa carpet, created out of salt, that intensifies the minerals existing on the salt flats which are used for their healing qualities. Similarly, a 'living room' hidden between walls of sand offer visitors a calm, serene and tranquil environment.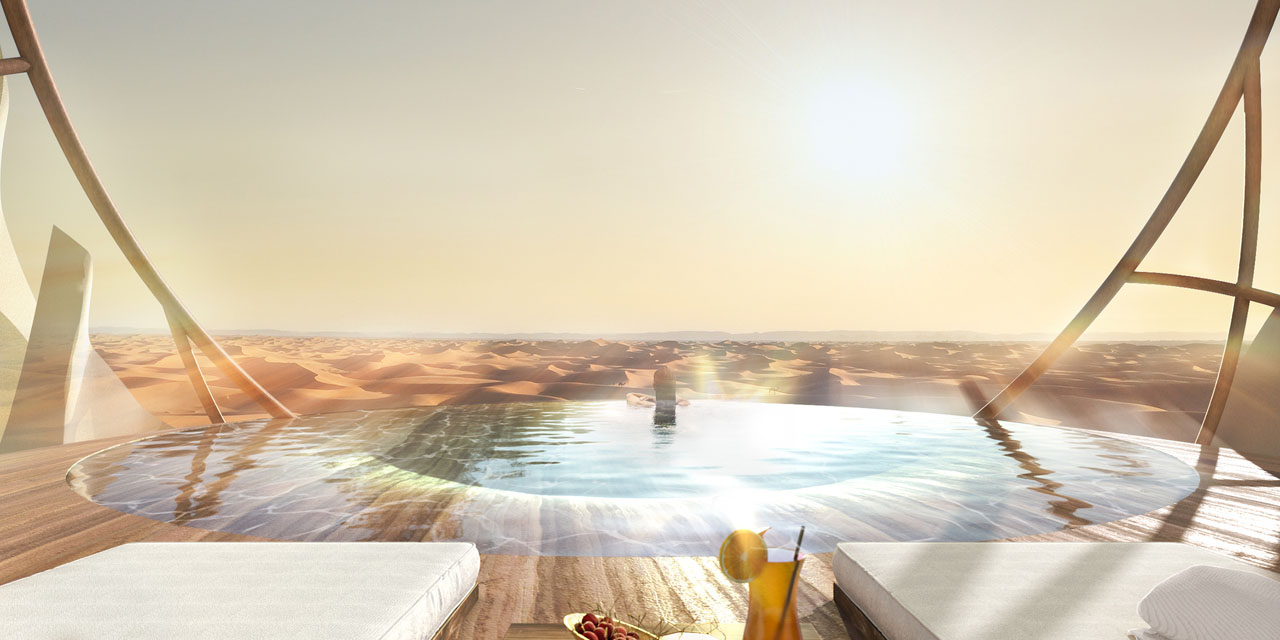 A vertical garden incorporated to create an ecosystem is served by reusing water and vegetation, and enhanced by the stepped back wall that seamlessly sinks into the existing sand dunes.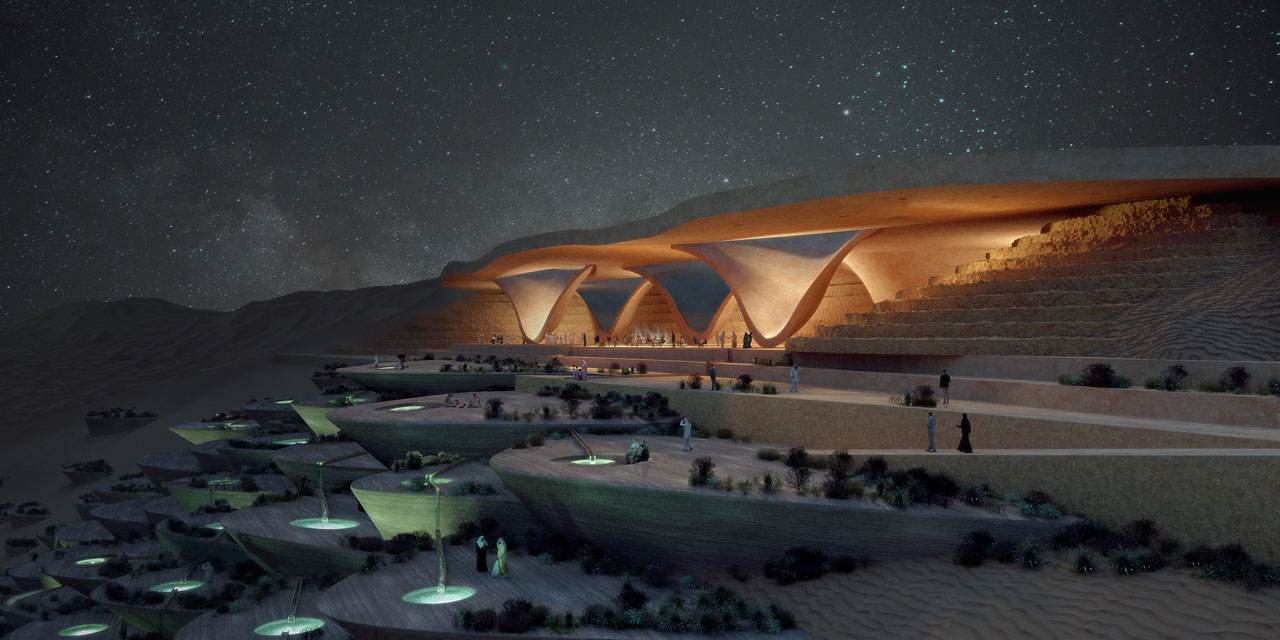 The formation of the dunes and the carving nature of the desert also inspired the conceptual approach of the main arrival hall.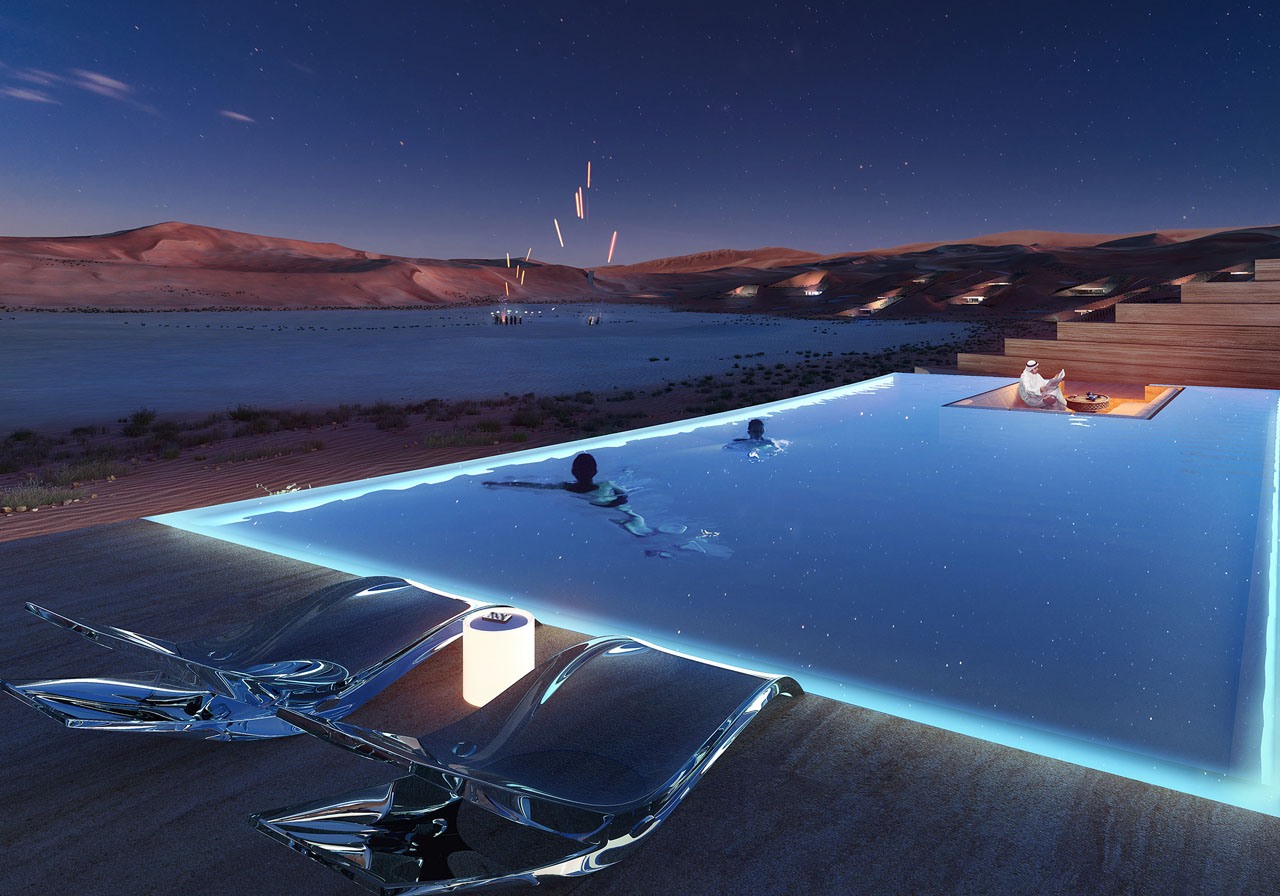 The interior spaces are carved from the landscape while the dune-like columns are filled, over time, with sand. The roof includes skylight openings that radiates natural light and brings the desert landscape into the interior.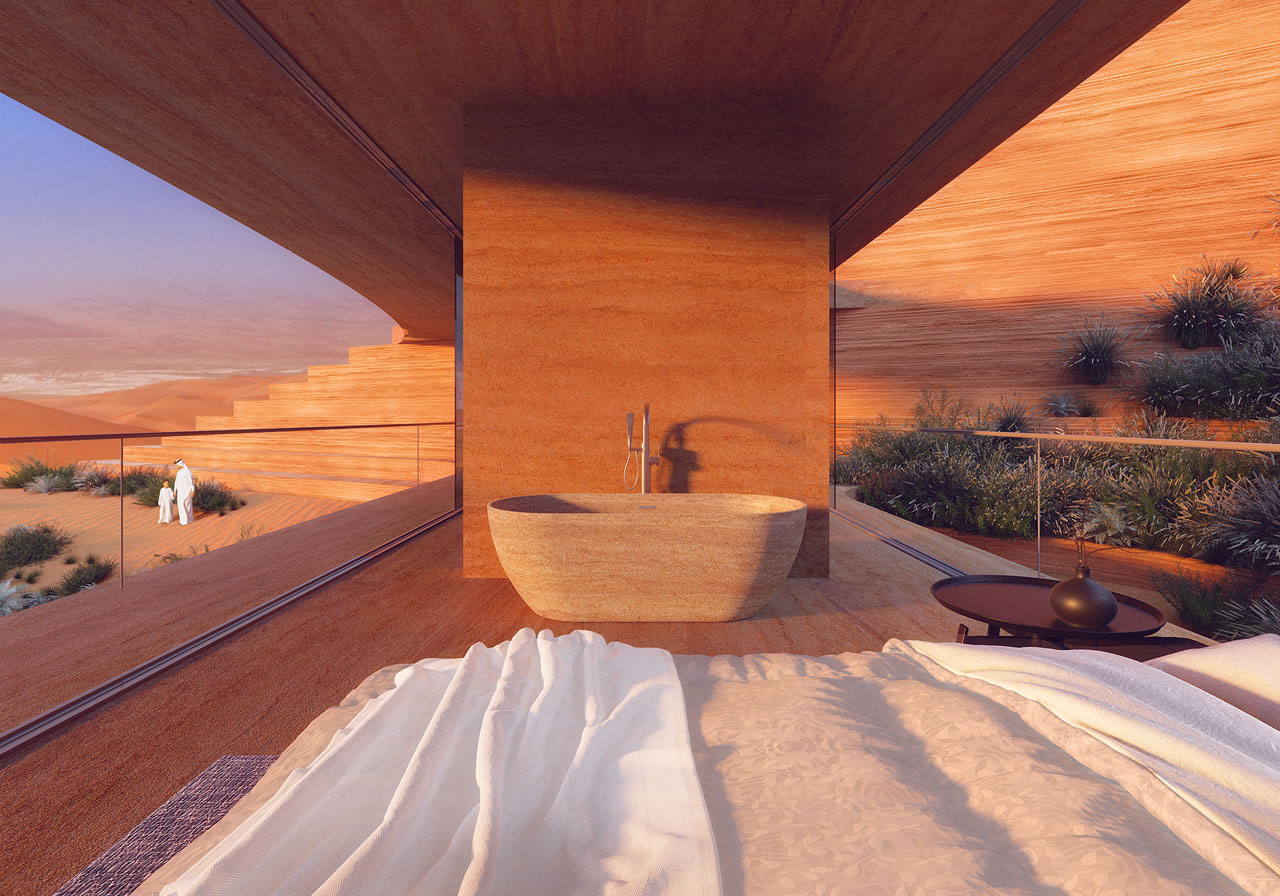 Using a similar organization system as the interior, the exterior begins to form cascading pools, terraces, and garden spaces that extend out of the landscape using recycled  water.