No object was as significant and utilitarian in the year 2020 as the face mask, the use of which became mandatory in many countries across the globe for health and safety reasons. Simultaneously, its compulsory nature stirred protest and doubt, sparking conversations around the freedom of choice and human connection – or the lack thereof.
For the latest iteration of Design Miami/ which took place in December 2020, Japanese automotive brand, Lexus commissioned Nigerian architect Tosin Oshinowo and Ghanian-British furniture and textile designer Chrissa Amuah to reflect on the changes the year had brought and to respond through a concept that considers the current global context.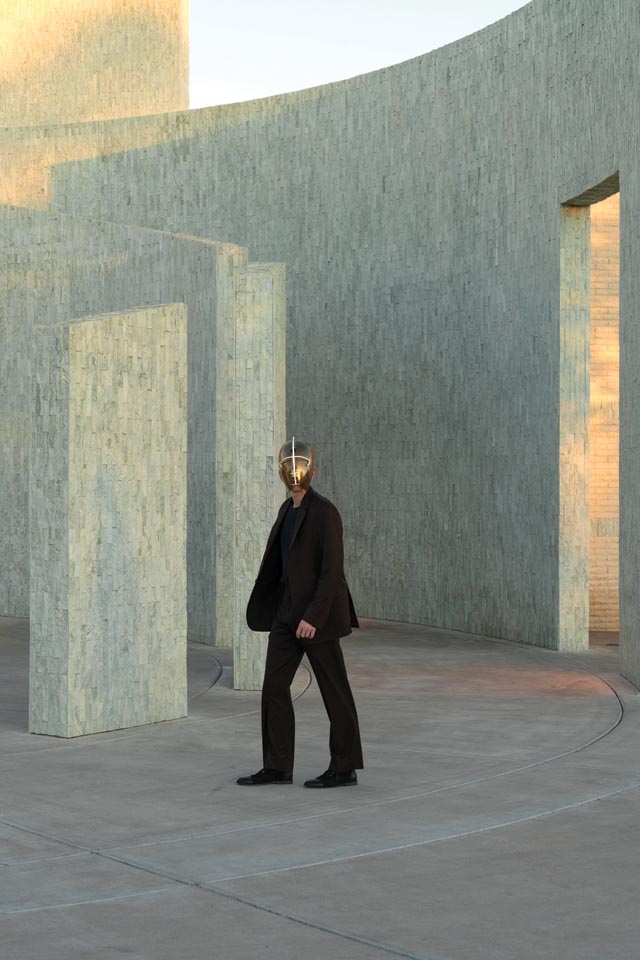 'Freedom to Move' was created out of this meditation on the past, present and future, resulting in a series of headpieces that focus on the idea of spectacle and the artistic celebration of craft, history and technology. The design concept encapsulates a collective desire to move through the world freely again.
While forming an understanding of today's face mask and its functionality, Oshinowo and Amuah explored global history in which the head was predominantly considered a focal point for protection and adornment, across various cultures. Though rooted in history, the designers state that the headpieces are also a nod to the future, signalling an unbounded and eternal pursuit of advancement, innovation and discovery.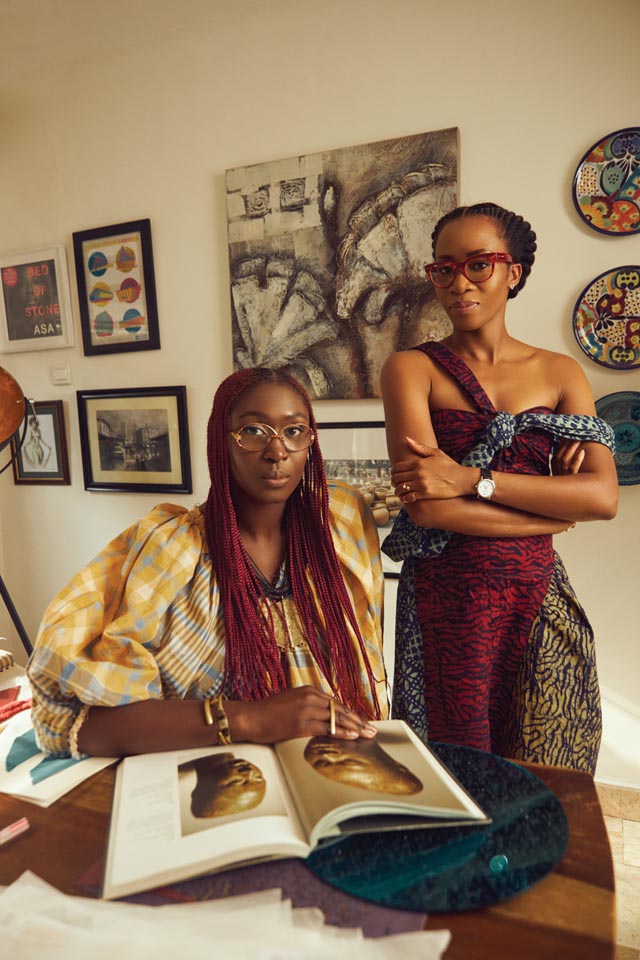 "'Freedom to Move' is a timely and culturally significant reflection of the current state of our world, aimed to be understood in the context of the past, present, and future."
"Now, in the midst of a global pandemic, we all are acutely aware of the head's role both as hostage to and host of an invisible adversary," the designers explain. "Thinking about the masks that we all now wear for daily protection, we wanted to take a step further and consider how we can not only protect ourselves but use this opportunity to celebrate our joint humanity. If we must wear masks, then let them be glorious! Let them celebrate our humanity and shared joys, rather than conceal them."
The three headpieces – Egaro, Pioneer Futures, and Ògún which each include two iterations – fuse innovative and contemporary technologies with lost techniques and craftsmanship through a variety of cultural references.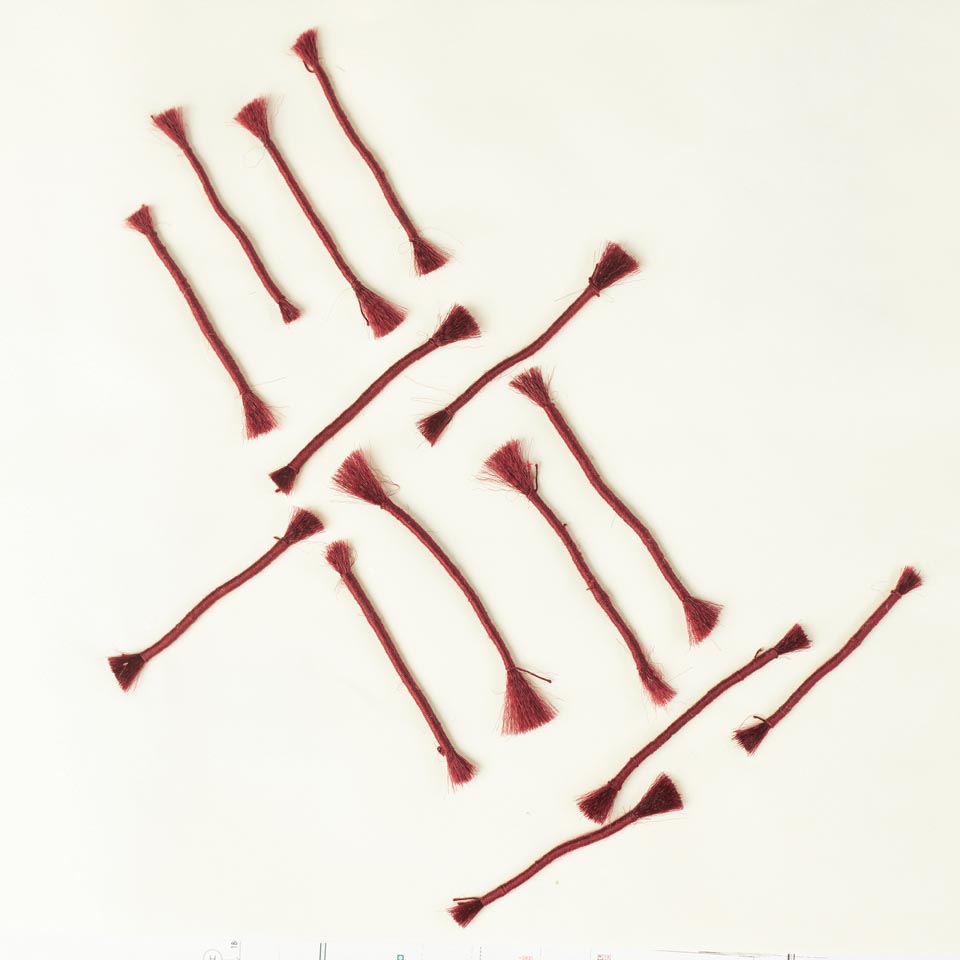 "Each iteration allows for a transparent design, because we realised in our exploratory conversations how face coverings are so restricting to human interactions. Body language and facial gestures make such a difference in how we interact with one another and we've all realised how imposing this new restriction is. The transparent designs allow us to emphasise and showcase the need for human connection," the designers explain.
Oshinowo and Amuah considered Lexus' core values, as well as its craft techniques and commitment to technology, by implementing Japanese principles of design such as omotenashi (exceptional hospitality) and takumi (expert craftsmanship), which became integral to their design process.
Read more: Afrominima is on a quest to take a new African design movement global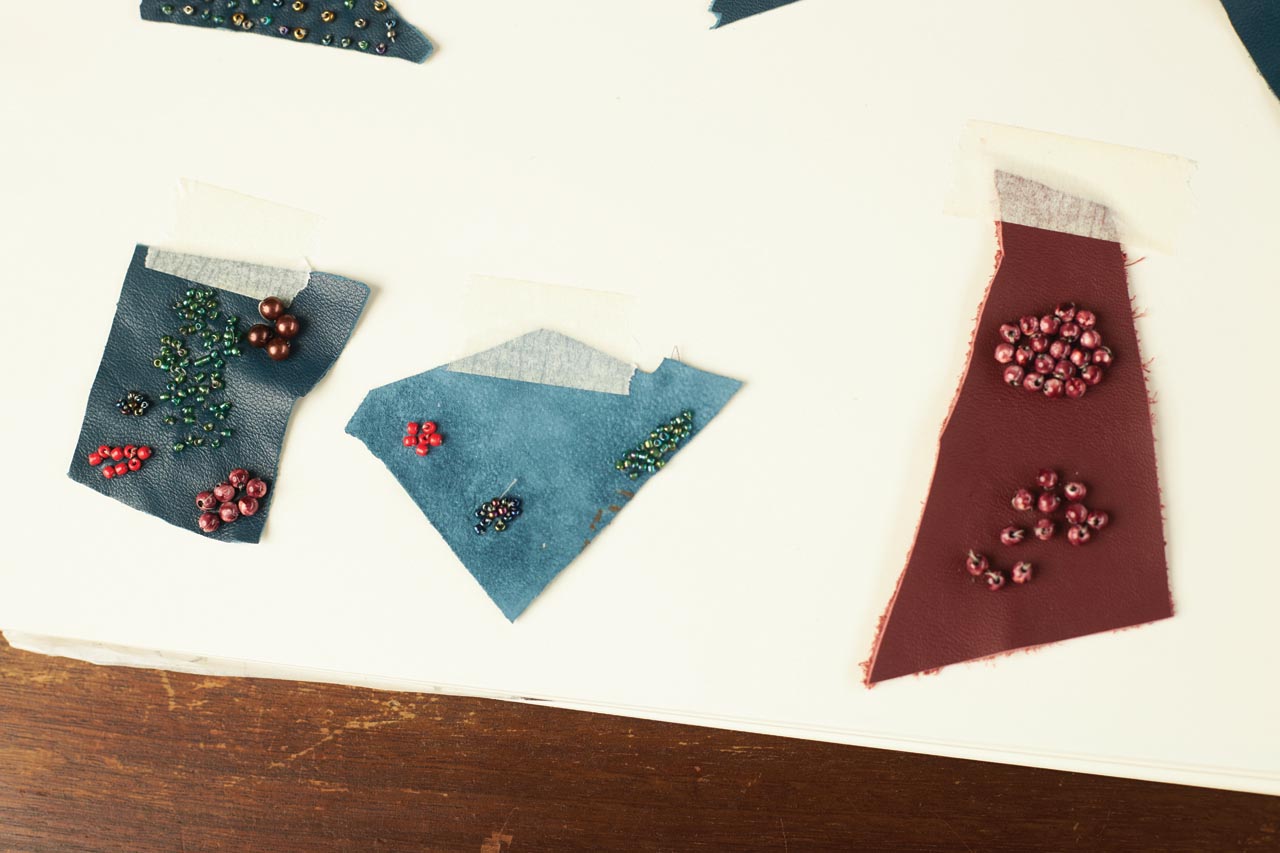 The context of Lagos, Nigeria – where Oshinowo is based – and the wider African continent became another important consideration and point of reference for the project, and where most of the collaboration and production took place. Both designers use the African context as a source of inspiration in their own individual works. Oshinowo employs a socially responsive approach to architecture and urban design that explores the African identity in a modern context, while Amuah's textile designs draw inspiration from her Ghanaian heritage through Adrinka symbology.
"We wanted the pieces to represent a sense of unity and inspire persistence, despite the changes being presented in the world right now."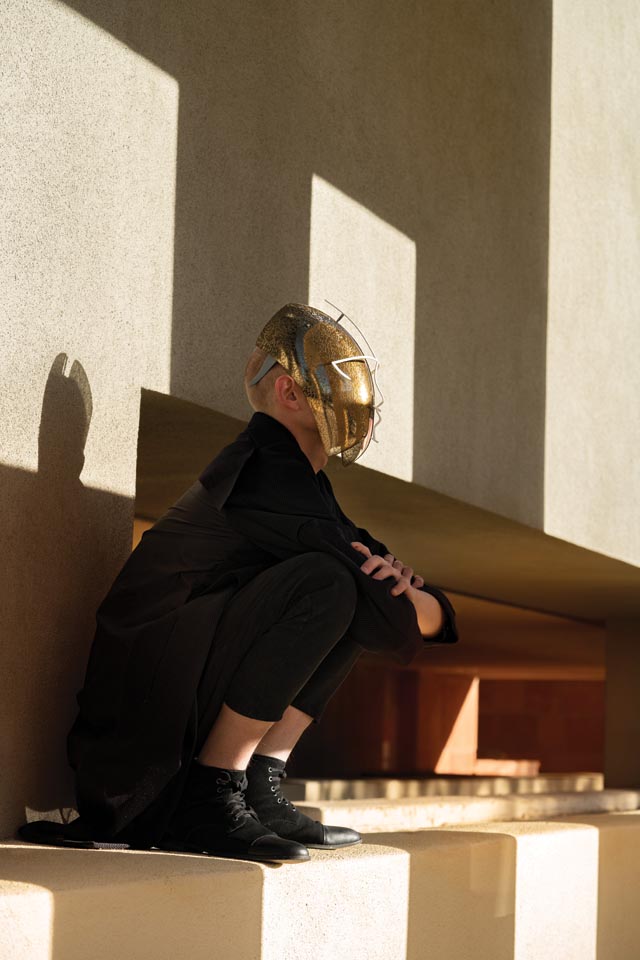 "As an architect, my work is more structured and static, and I knew that Chrissa's work with design and material would be beneficial to this collaboration. We both draw inspiration from Africa. Living in Lagos, I often explore the African identity in a modern context, while Chrissa looks to the past, to her Ghanaian heritage and craft techniques that can be repurposed for contemporary settings. Our overarching approach to design is the human experience and we brought this understanding to the collaboration," Oshinowo tells identity.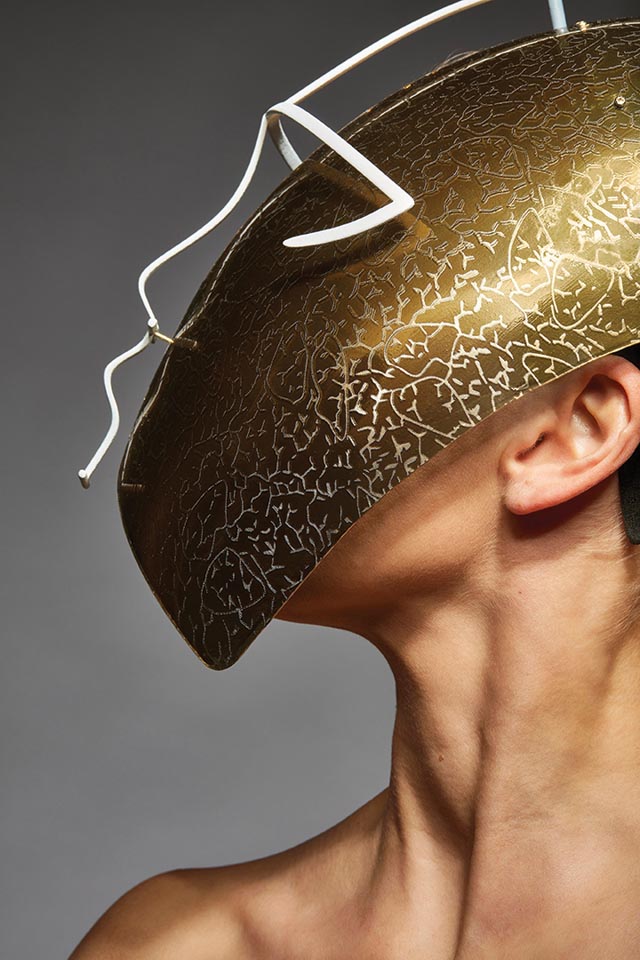 "We felt grounded in the rich history and vivacious culture of Lagos, and it inspired us to look at human existence on a global scale," she continues. "Lagos is Africa's most populous city in Africa's most populous country and that gave us added context in thinking about human movement. We were also in Lagos during the EndSARS protests, which added to the restriction of our own movement. Overall, it gave us the chance to work with multiple specialists in the field and design and craft, and we were blown away by the skill set in and around Lagos."
The three headpieces integrate a multitude of materials such as brass, bronze, leather and acrylic with detailed hand-beading, leather etching and embroidery using the West African tinko method. Ancient craft techniques were matched with 3D printing and advanced technologies.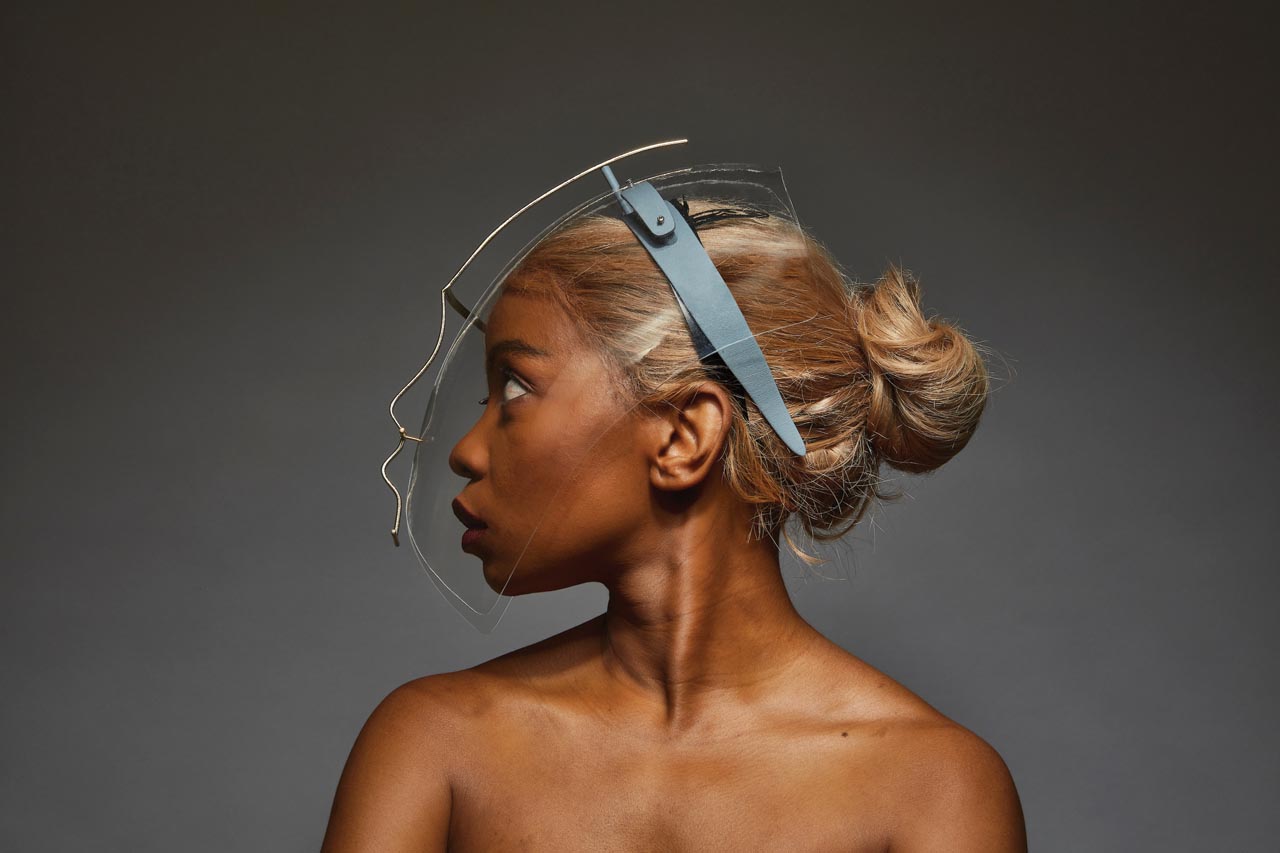 "Bound by the same global restrictions on movement that originally inspired our designs, we worked virtually, with a short period of in-person collaboration in Lagos. Far from a solo effort, we utilised the help of 3D modellers, bronze casters, sculptors and artists both in Nigeria and in the United Kingdom. Everyone we worked with across Nigeria and beyond are all highly trained and skilled in their work and we definitely pushed the edges of their disciplines.
"It was a great exploration period, and important for us to be working with a broader community, which really speaks to the project's focus on collective humanity. We were able to recognise that though we have many things in common, it is key to appreciate the differences in order to create a really special outcome."
Photography: Minh T
Model: Shaugh Brett
Read more: Yinka Ilori reflects on how his colourful work impacts heritage, inclusion and multiculturalism in design