Much like the Bauhaus that began as an art school in Weimar, Germany, to later evolving into a style and movement in design, art and architecture; Nigerian designer Olubunmi Adeyemi is on a mission to create just that with Afrominima: a new design language and ethos from Africa.
The self-coined term translates to "Afrocentric minimalism", inspired by the functionality of Scandinavian design and Japanese minimalism, in conjunction with the Yoruba culture of Nigeria. Afrominima aims to reinstate the power that culture can bring to design, while allowing Adeyemi to revisit his own roots and explore its potential impact on design, all while establishing an African take on minimalism.
"I wanted to change the perception of what Afrocentric means," Adeyemi says. He explains that the term has been pigeonholed into a particular aesthetic that is strictly confined to strong colours and bold patterns. Afrominima aims to break those boundaries by creating a new African design movement for a global audience. "I want to be part of that change coming from Africa and Nigeria and create something that has global appeal; something that can be impactful for design and the social economy," he says.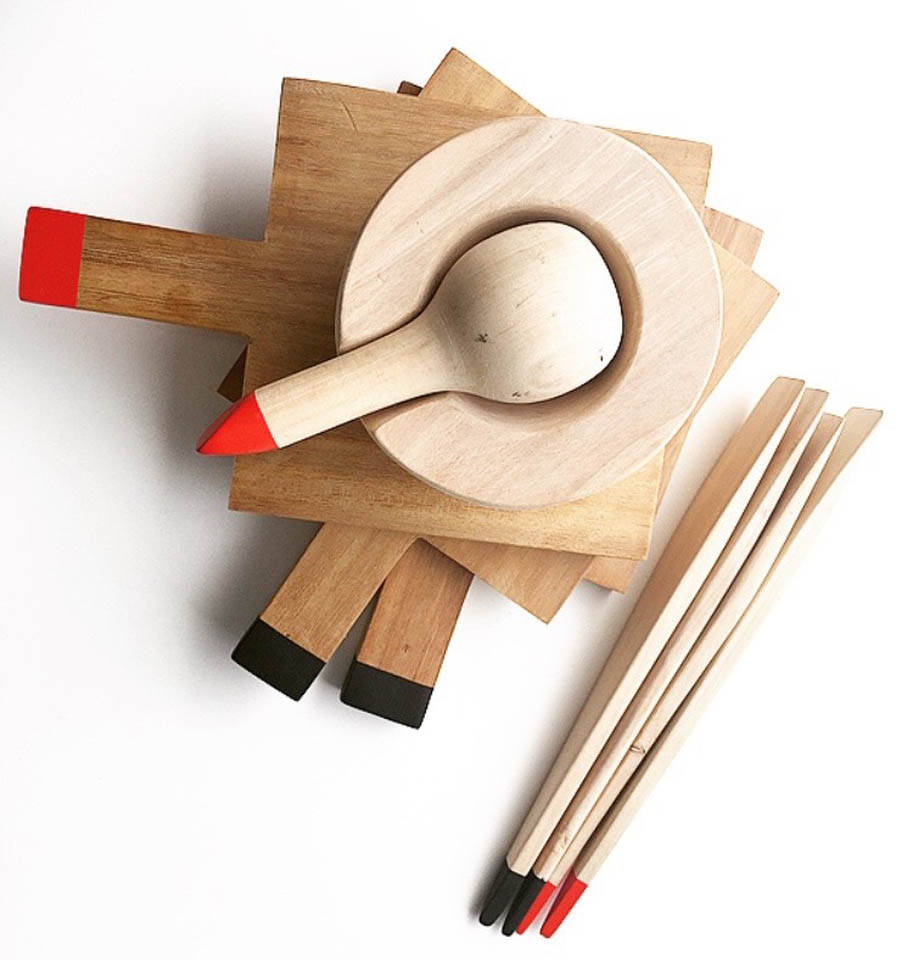 "Afrominima started as my own personal style. I began using this minimalistic language to design products and that is when I realised that it can actually become a design movement in its own right," Adeyemi explains.
One of his earlier and ongoing projects is the creation of The Da Brand, a retail-store inspired by the likes of Muji in Japan that sells a wide variety of household and consumer goods. Influenced by the food culture of Nigeria, Adeyemi created a homeware range under the Da Brand called the Raw Urban collection inspired by the tools found in a traditional Nigerian kitchen including pestle-and-mortar sets, wooden spoons and platters. The collection is part of Adeyemi's ambition to create a lifestyle brand that sells products designed using the ethos of Afrominima, combining minimalism, functionality and cultural cues. The kitchen collection will soon be joined by other lifestyle categories with plans to eventually integrate furniture for the home. Adeyemi has also begun experimenting with locally available materials to support the local economy and the country's artisans.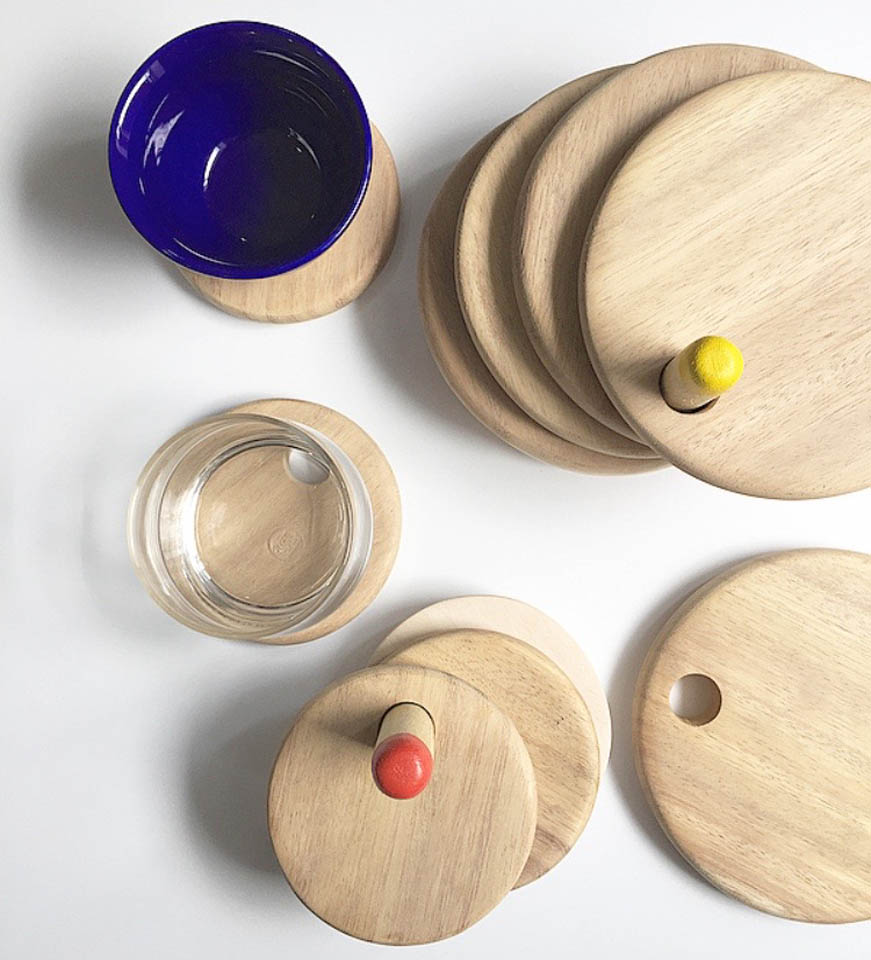 "In Nigeria we don't really have access to technological production, so I rely on combining craftsmanship and design by working with local artisans and sourcing local materials. This has a trickle-down effect. Not only am I creating a brand but I am also trying to improve the lives of local artisans in Nigeria while discovering innovative ways to create things from the materials we have here in my homeland. I believe designers need to impact their communities and society," he says. This is one of the reasons Adeyemi designs functional objects. He believes functional design has the ability to enhance lives and create progressive societies.
And while fashion design from across the African continent is enjoying global success, Adeyemi believes that there is still a lot of work to be done for product design to follow in its footsteps. "In this part of the world, there is so much happening in terms of product and industrial design, but we need to redefine our creative direction. We have to start with the basics. Our design direction and aesthetic should start for our basic needs. The reason why there is so much luxury in cities like London is that they have taken care of their basic needs. Only then are you able to elevate design into luxury."
Adeyemi also envisions Afrominima as a way to regain and reinstate the African identity that has greatly suffered due to the effects of colonialism, from material loss such as "artefacts and sculptures that were taken from our land" to the loss of opportunities in continuing to create progressive African societies that date back to ancient history. "With Afrominima I am trying to bring back that identity as an African designer," says Adeyemi.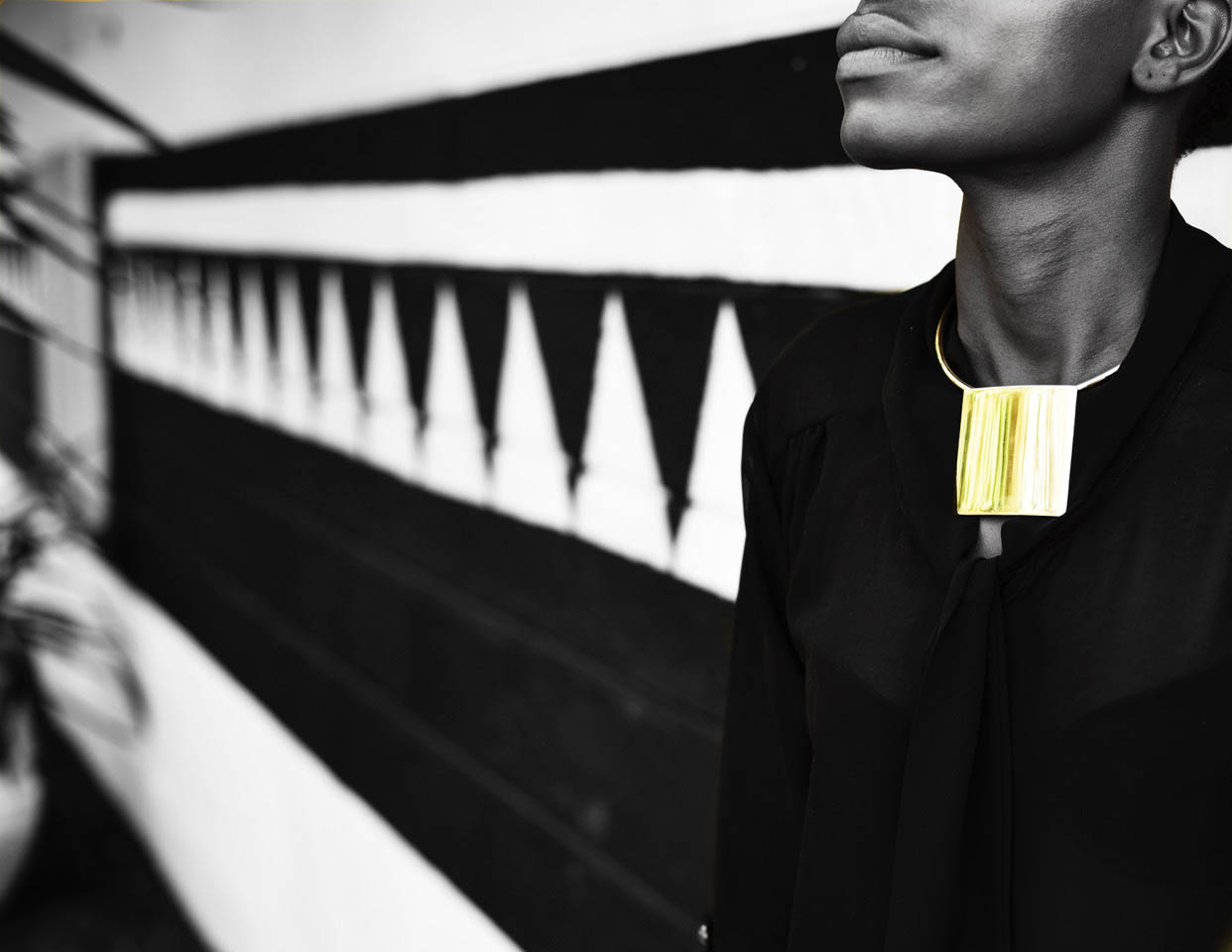 "We have designers here who are creating on the basis of Western culture. As for me, I am trying to create a global African perspective. Being African doesn't mean you can't impact the world. It also doesn't mean that your designs should be strictly African. I am not saying there is anything wrong in the Western conception of what design should be. The West has set a high standard but we now have to start our own journey."
Recently, Adeyemi collaborated with Kenyan designer Adele Dejak, who he believes is now part of the Afrominima movement. "She called it the African renaissance, the birth of our design identity," Adeyemi says. "I think we can spread the message through collaboration. The more platforms adopt the idea, the more we can continue to grow."