Designed by Giò Forma and Black Engineering, the 500-seat Maraya Concert Hall in Saudi Arabia has been named the world's largest mirror-clad building by Guinness World Records.
---
Featuring some 9740 square metres of custom-designed mirror glass, the cube-shaped structure in Hegra, Saudi Arabia is located 22 kilometres from Al-Hijr Archaeological Site, the Kingdom's first UNESCO World Heritage Site.
Giò Forma's Italian-German group of Florian Boje, Cristiana Picco and Claudio Santucci headed the architecture and design team, while Massimo Fogliati and Fabio Pavanetto of Black Engineering managed the project.
The stunning public building, whose name means 'mirror' in English, was commissioned by the Royal Commission of Al-'Ula (RCU).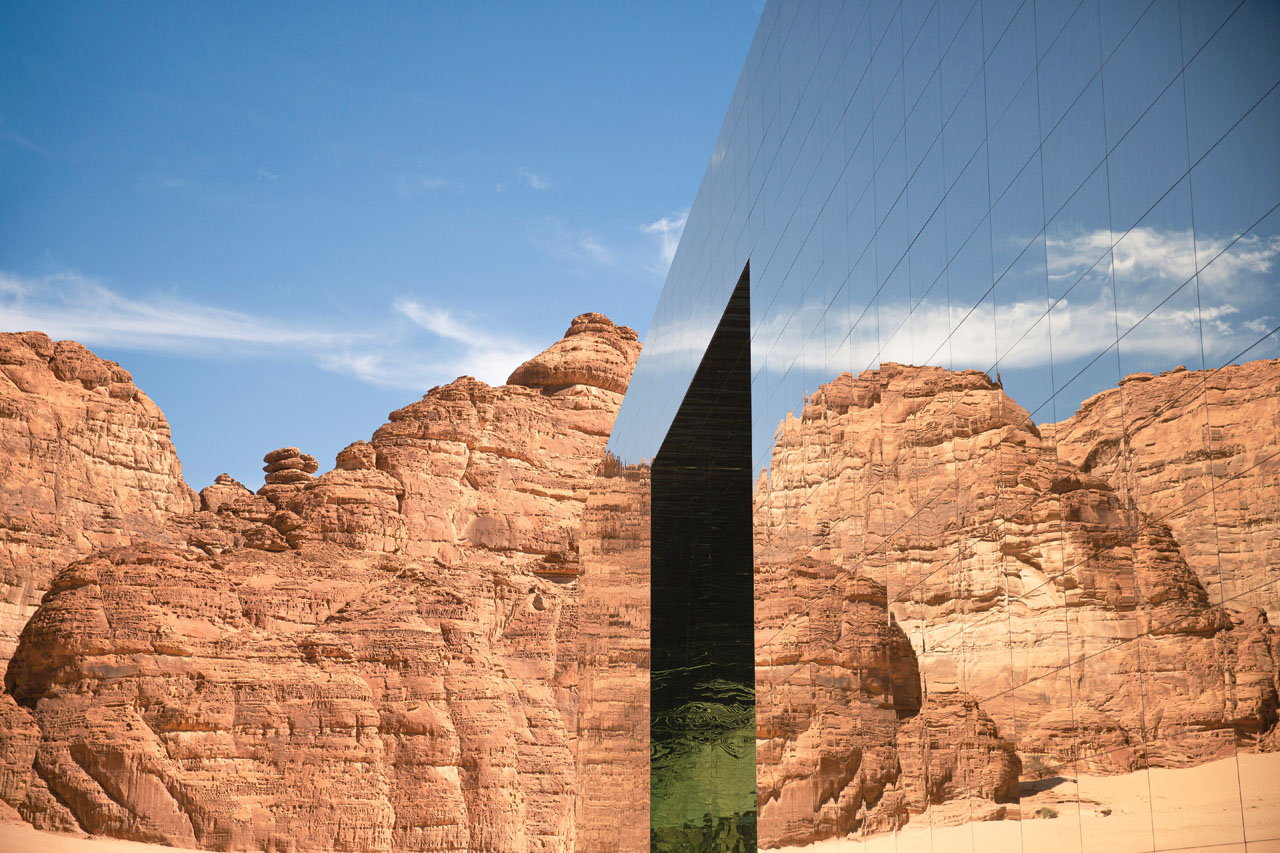 The project is already generating global interest. Famous Moroccan singer Aziza Jalal and Italy's Andrea Bocelli have both performed in the state-of-the-art performance centre. The site has been a popular one for artists and architects, dating back to the Nabataean civilisation.
Maraya Concert Hall's unique design promises to contribute significantly to Saudi Arabia's tourism drive.
Completed in 2018, the building uses its mirror cladding to generate a mirage-like impression of its surrounding environment. The cladding is the first of its kind and was developed specifically for the project by Guardian Glass.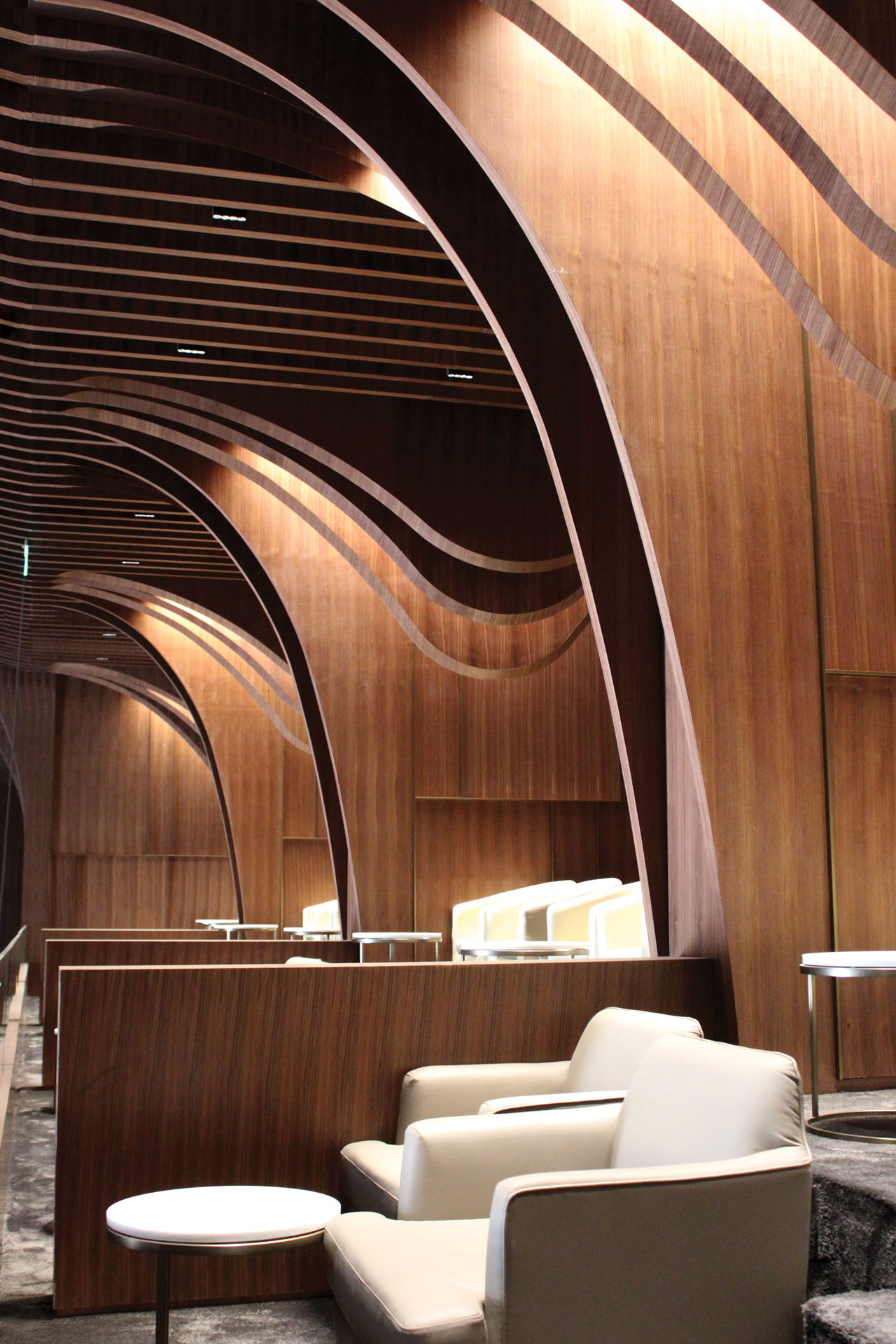 "Well, building a mirror cube as 'the' landmark for Al-'Ula was a big responsibility. We shared this task and decision with the RCU team.
"So the first challenge was to make sure we were doing the 'right thing'," says Boje.
He adds: "Over the years we have experimented a lot with mirrors, but doing this [at] giant [size], outdoors and in the desert, was something challenging. We had to investigate deeply and had to pioneer unexplored solutions to get the surfaces flush and reflective.
"After looking into the landscape, history and architecture of Al-'Ula, I did a sketch and instinctively wrote on it: 'Nothing visible should be built here'."
He explains: "The mirror concept was born from that conclusion. We also understood that Al-'Ula deserves a unique architectural attitude and so we decided to create 'Land- Art-Architecture' – thereby also creating a new genre or terminology.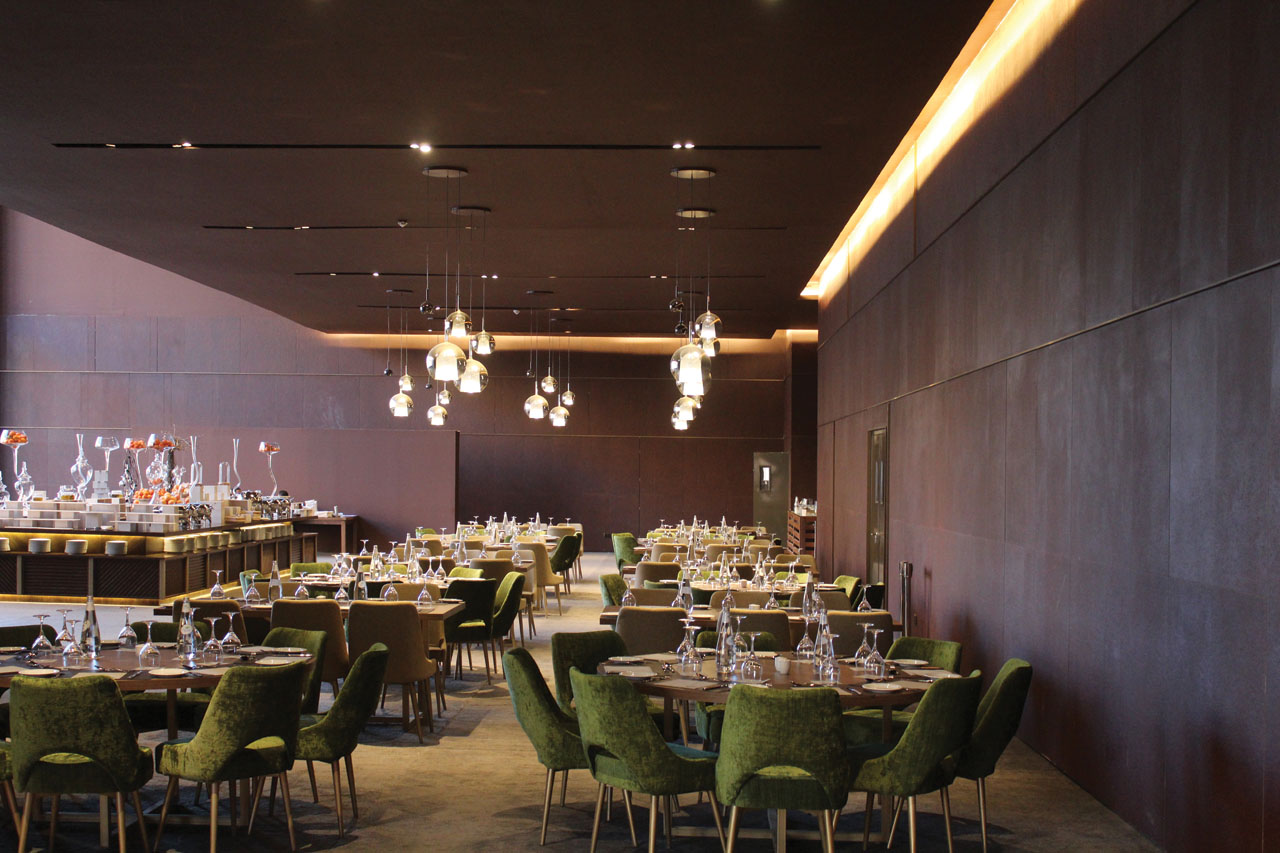 "We learned a lot from the natural landscape and the Nabataean architecture. In Al-'Ula, tomb buildings and natural stone shelters are both crafted by subtraction; so human sculpting or natural forces, erosion, are the traditional design tools," he says.
"The pure shape of the well-proportioned cubic volume with minor subtractions was the most obvious shape for us. The mirrored volume dialogues and 'flirts' with dramatic rocks and skies. But it is still an 'art' statement. The architectural functions, concert hall, art pavilion and restaurants became more mysterious than obvious," Boje concludes.
Jasmin Hodzic, AME Marketing Director at Guardian Glass, adds: "The mirrored glass façade of the building captures the essence and mystery of the Al-'Ula valley. We are proud to have contributed to this Guinness World Record."
The firm locally manufactured an exterior mirror based on its UltraMirror interior glass solution. UltraMirror is known for its durability; it is designed to withstand corrosion and stand up to chemicals and clouding.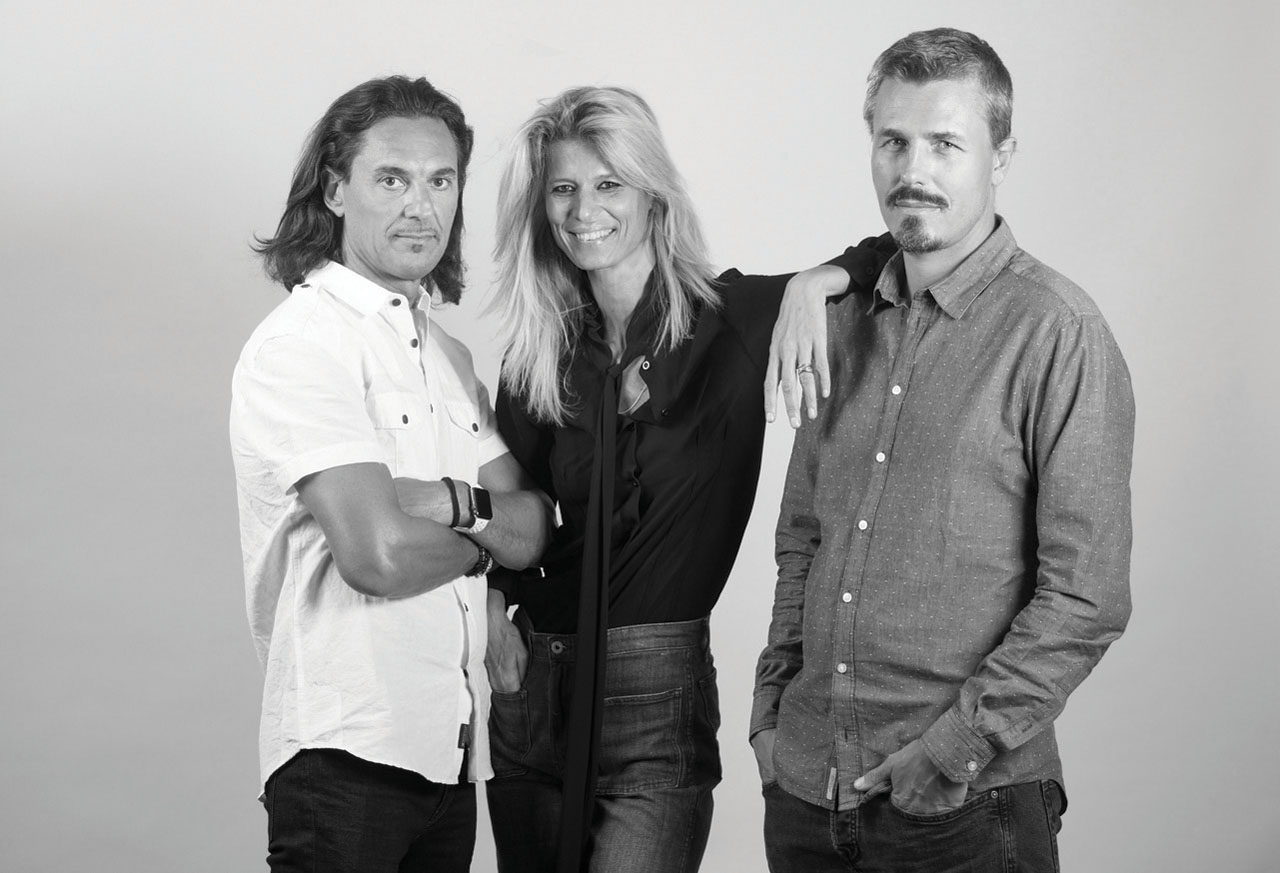 The main contractor for this record-breaking 'land-art-architecture' project was MMG KSA, with the project and creative management by Black Engineering and general engineering by Gap Progetti.
According to Boje, "The entire process from concept to delivery was squeezed into six months, and construction took 76 days."
The dynamic team is currently completing Al-'Ula Airport, while following their other global projects from its base in Italy.