Following flagship projects that include the likes of The Nursery of the Future for the UAE Prime Minister's Office, the Delano Dubai Hotel and the UAE office for Edelman, Dubai-based interior design studio Roar adds another feather to its rather illustrious hat with the design of Takeda's new Dubai HQ.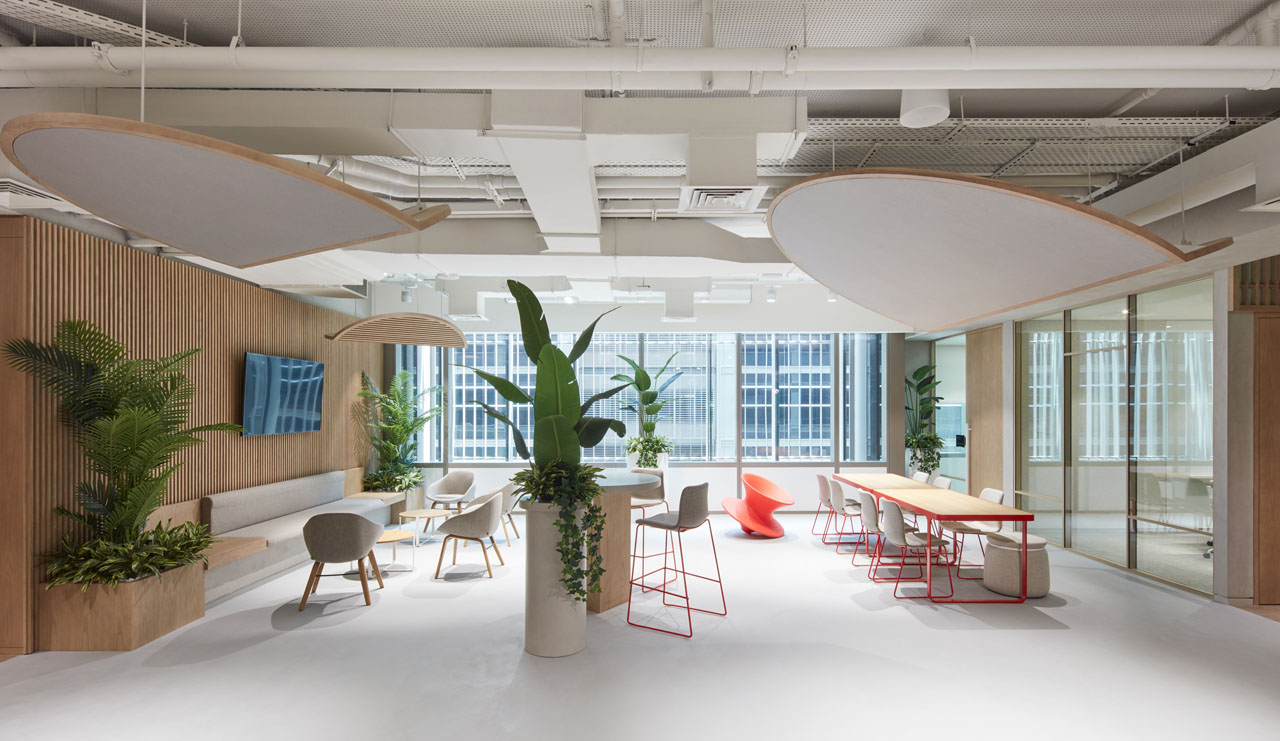 Located in emirate's pioneering One Central business district, the 23,000 sq ft office is an eclectic mix of traditional Japanese aesthetics, Emirati craftsmanship and data-driven technology. The result makes for a stunning space with a nod to the traditions of the Japanese pharmaceutical company's homeland.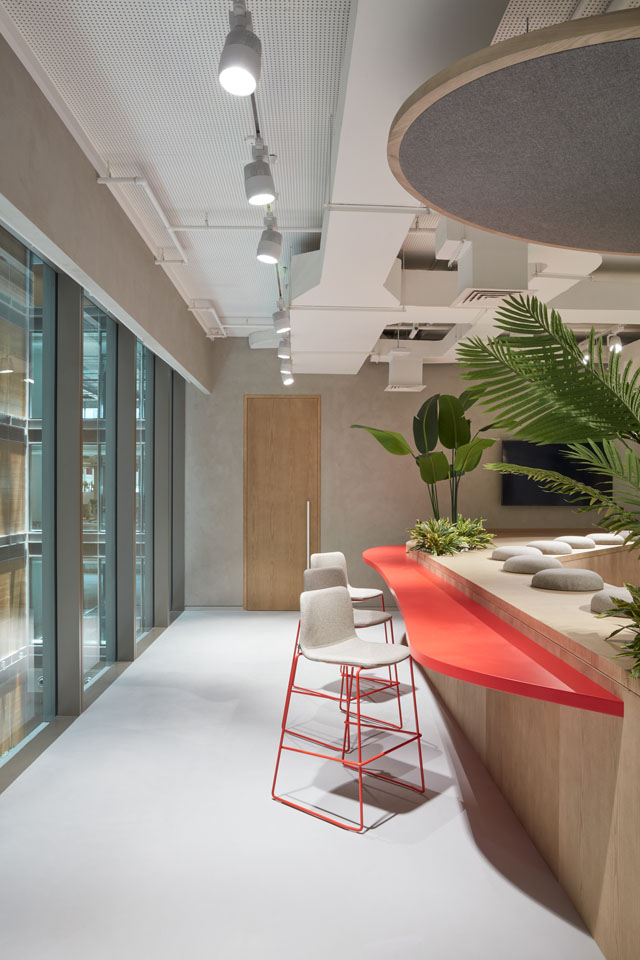 "Takeda wanted us to design an office that rivalled its new HQ in Tokyo, Japan," says Pallavi Dean, founder and creative director at Roar. "We felt it was important to draw inspiration from the company's Japanese heritage while also celebrating the local context in order to give the project a sense of place and differentiate it from other Takeda offices around the world – this is most definitely Takeda in Dubai, not Tokyo!"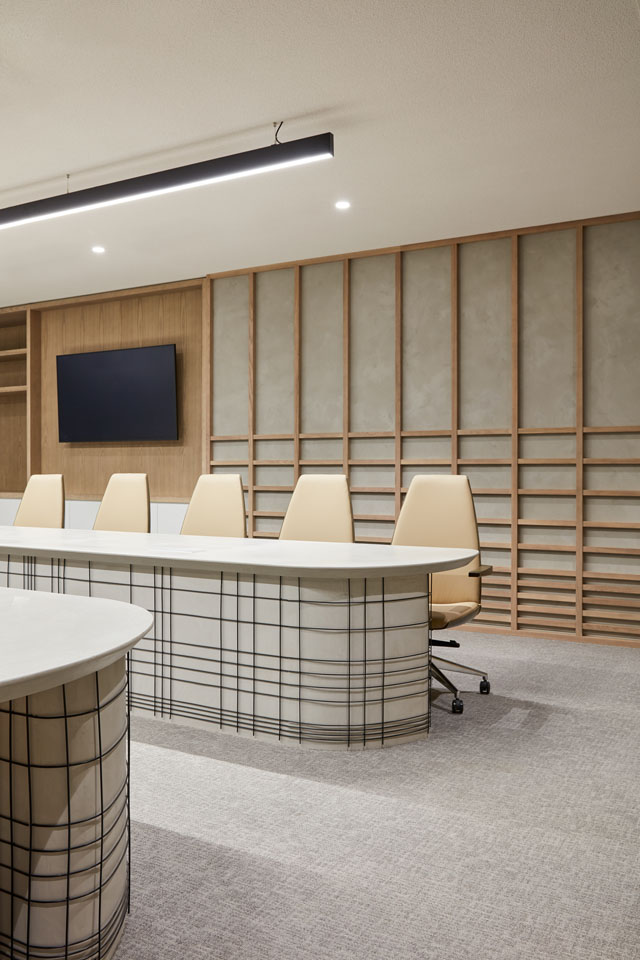 From the minimalist architectural language to the choice of materials like wood, raw concrete and paper, the Japanese influence is striking, to say the least. With Shoji screen-inspired geometry, tea house-style board room and a reception that references the genkan – a traditional entrance of a Japanese home – you'll be forgiven for thinking you've somehow found a portal to the East Asian country.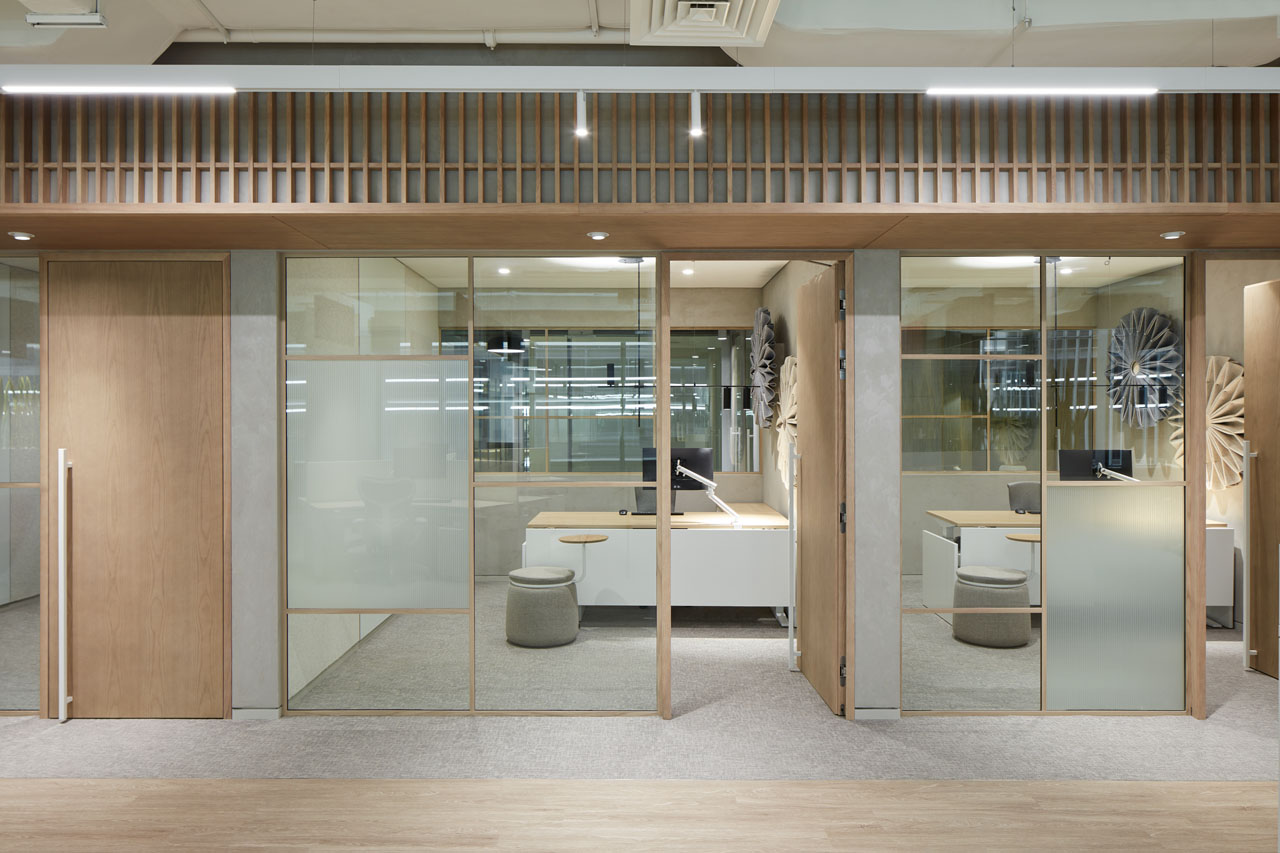 It is, however, the local design elements that set the new headquarters apart from its offices in Japan, firmly rooting the new space in its home city. The walls feature a series of artworks by designer Khalid Shafar using 'khoos', an Emirati dried palm weaving technique that was traditionally applied to build house roofs and floor mats. 
 "This ancient Emirati craft is similar to the Japanese tatami method, but while the Japanese use rice straw, Emiratis use palm tree leaves," Dean explains. "We like this subtle synergy in crafts between the two cultures." 
 The interior colour palette alludes to the Takeda red and the company ethos – dubbed Takeda-ism – is based on four key values: integrity, fairness, honesty and perseverance.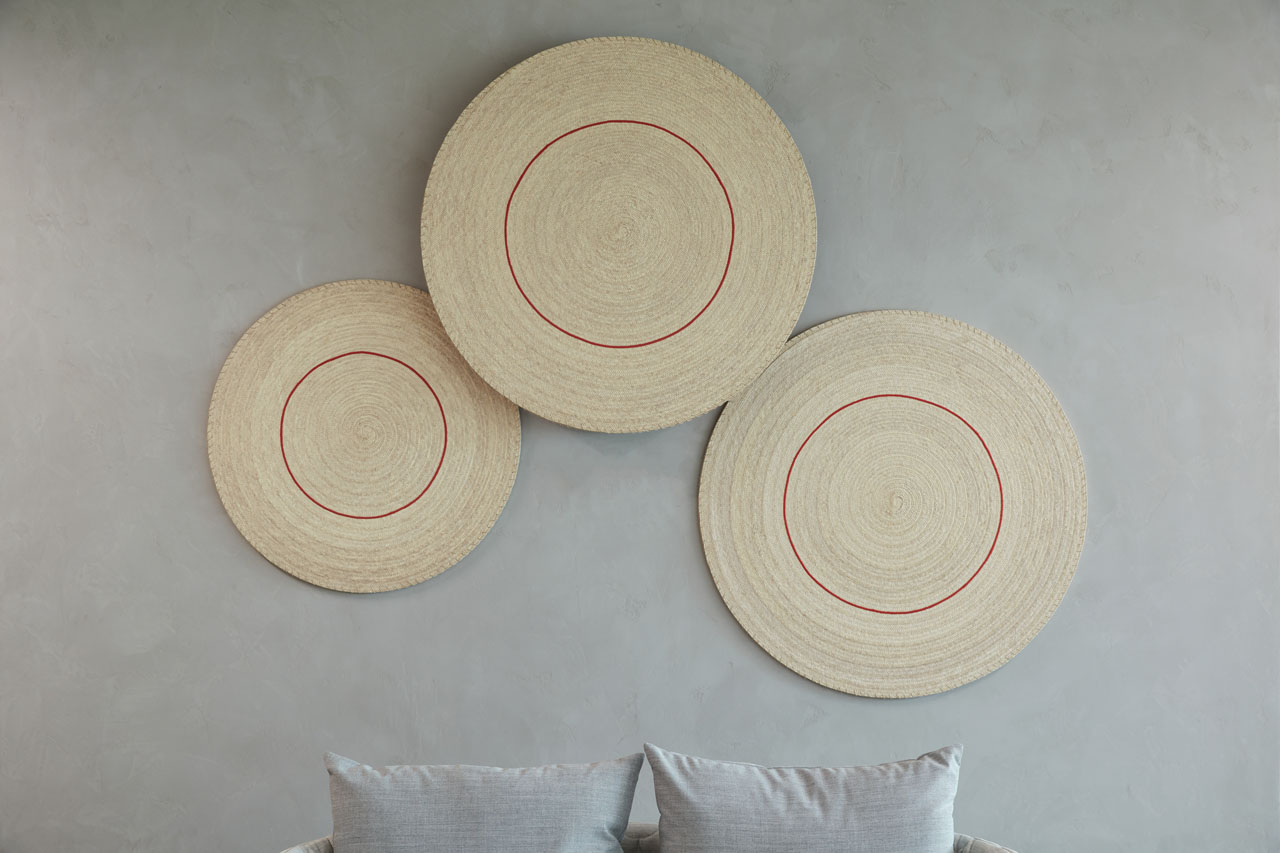 While the design direction may seemingly lead to a traditional philosophy, nothing could be further from the truth. Roar worked tirelessly with Herman Miller's workspace specialists on Space Allocation Modelling (SAM Analysis) to maximise the floor layouts. As such, it is no mere coincidence that 35% of the office is devoted to 'hive' zones for individual work; 29% to 'meeting' spaces; and 13% to 'breakout' areas for informal social interactions. Then, there is the inclusion of biophilic principles.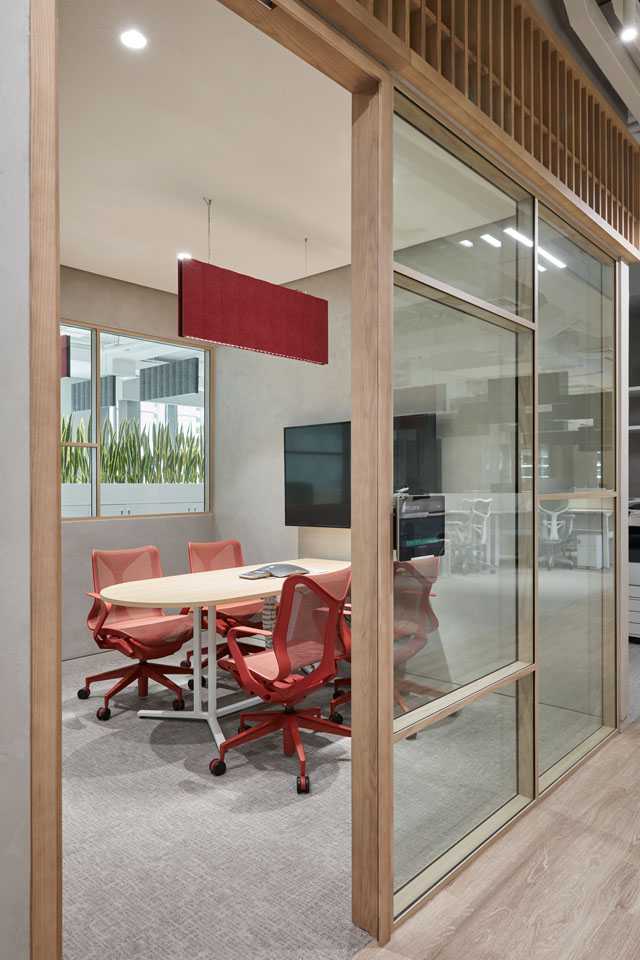 "The idea of bringing the outdoors inside, in recognition of the inherent need of humans to be in contact with nature, has always been at the forefront of Roar's practice," Dean explains.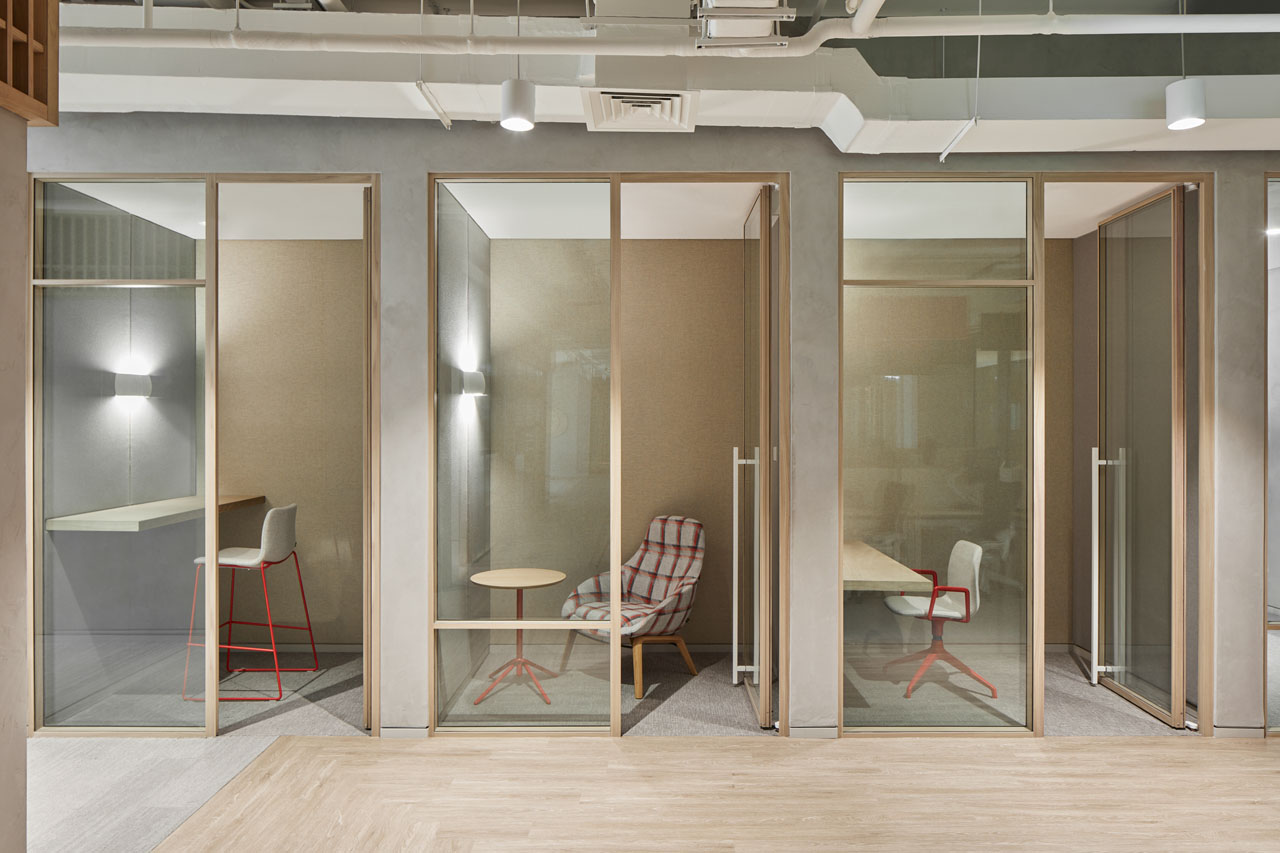 "Daylight reduces fatigue; greenery reduces drowsiness; Kaplan's Attention Restoration Theory, or ART, proposes that exposure to nature is not only enjoyable but can also improve focus and concentration. In view of the recent pandemic, which reminded us of our far too distant relationship with nature, I believe this is something that will become a must in most interior design projects going forward."