Mezza House restaurant has undergone a contemporary transformation by Roar, inspired by the dramatic landscape of the Yarmouk River Valley – a small but magically diverse ecosystem on the border of Syria and Jordan.
Fusing the dramatic and lush landscape of the Syrian-Jordanian valley with Mezza House's cuisine, the restaurant is divided into "a succession of naturally flowing areas" rather than a single open-planned space which plays a key role in the overall redesign.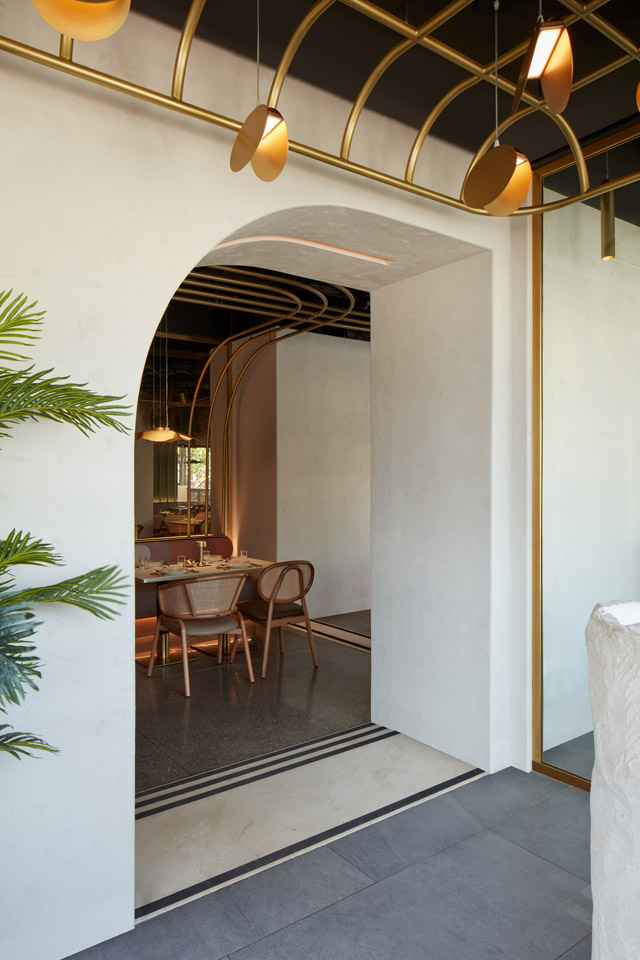 Taking inspiration from the Yarmouk River Valley was a "designer's dream", according to Pallavi Dean, founder of Roar, as the landscape of the valley "offers an incredible array of textures and colours.
"Our client wanted to redefine what a contemporary Levantine restaurant should look and feel like in Dubai today so we thought the Yarmouk River Valley with its vast diversity has the perfect connotations.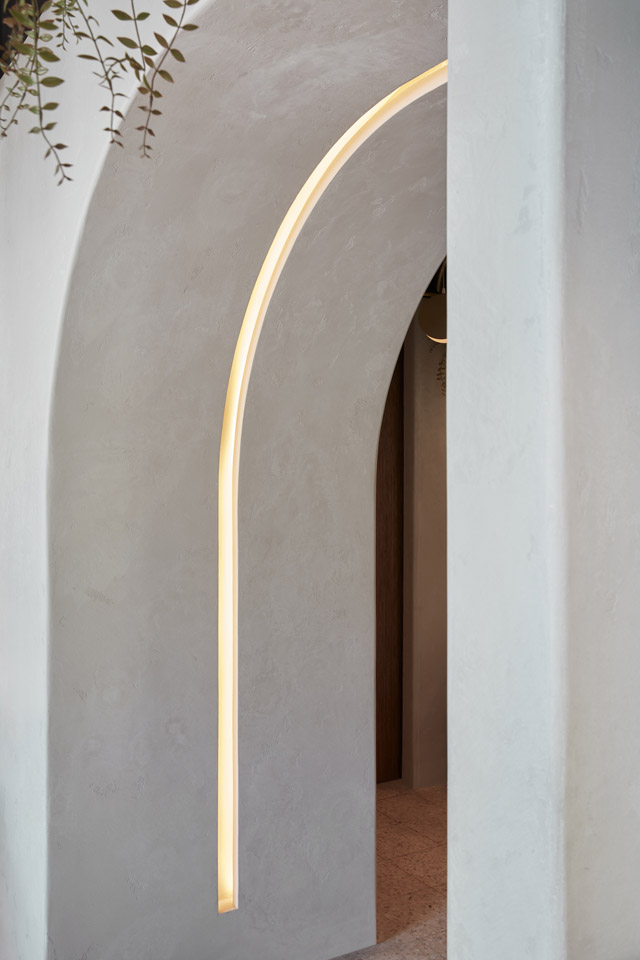 "We wanted our design narrative to tell the original story of this iconic Downtown restaurant and retain its legacy, yet reimagine it for the next decade," she added.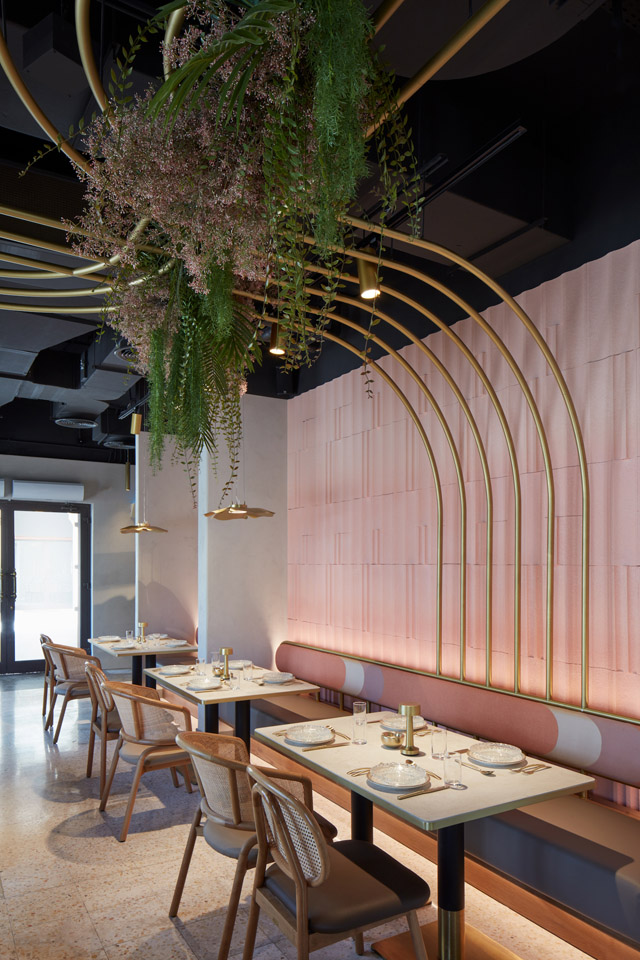 With a soft colour palette of rose and green hues, the use of rattan furniture, striking floral arrangements and the network of golden pipes running across the restaurant, are all combined to offer a new contemporary design direction to the space.
"Ombre or colour gradation is present throughout, once again a theme we have borrowed from nature. If you stand at the bottom of the Yarmouk River Valley and look around your feet, you can see the vibrant colours of the grass, the plants and the shrubs.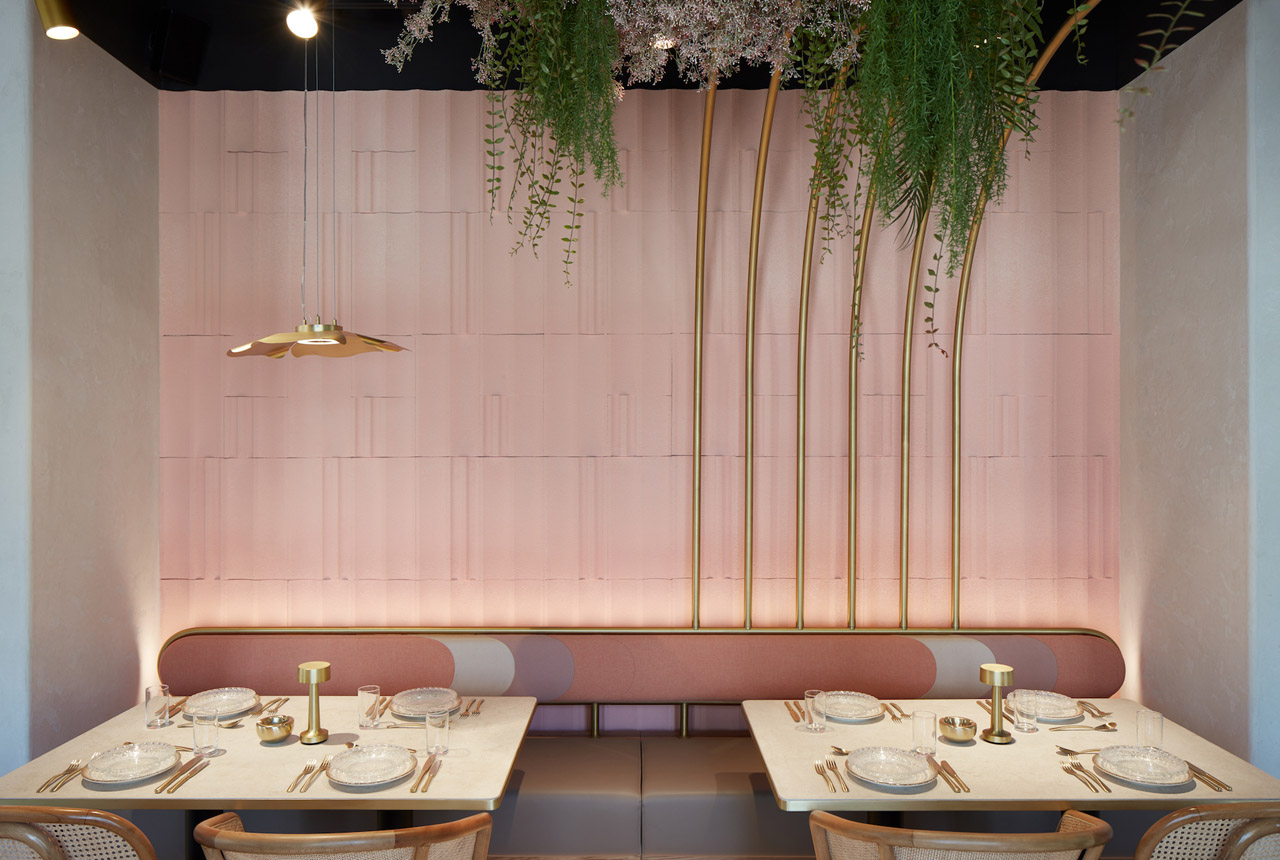 "As you gradually raise your eyes to the skies, the palette changes to the more neutral grey and beige rocks at the top of the mountains. The textures also shift from soft, smooth and round to rough, jagged and angular. We deliberately incorporated these contrasts all around Mezza House, from the back of the seats to the art on the wall," Dean said.