"I found myself stuck in Cairo when the first lockdown happened," Louis Barthélemy begins. Like many stranded outside their countries of residence during the first outbreak of the COVID-19 pandemic at the start of last year, the French artist and illustrator was unable to leave Egypt – a country whose culture and history he has long admired. His love affair with Egypt first began when he came across Denis Dailleux's photography book Mère et Fils, that featured images of Egyptian bodybuilders with their mothers. His interest only grew when he finally visited Cairo, where he not only fell in love with its chaos, but also found romantic love.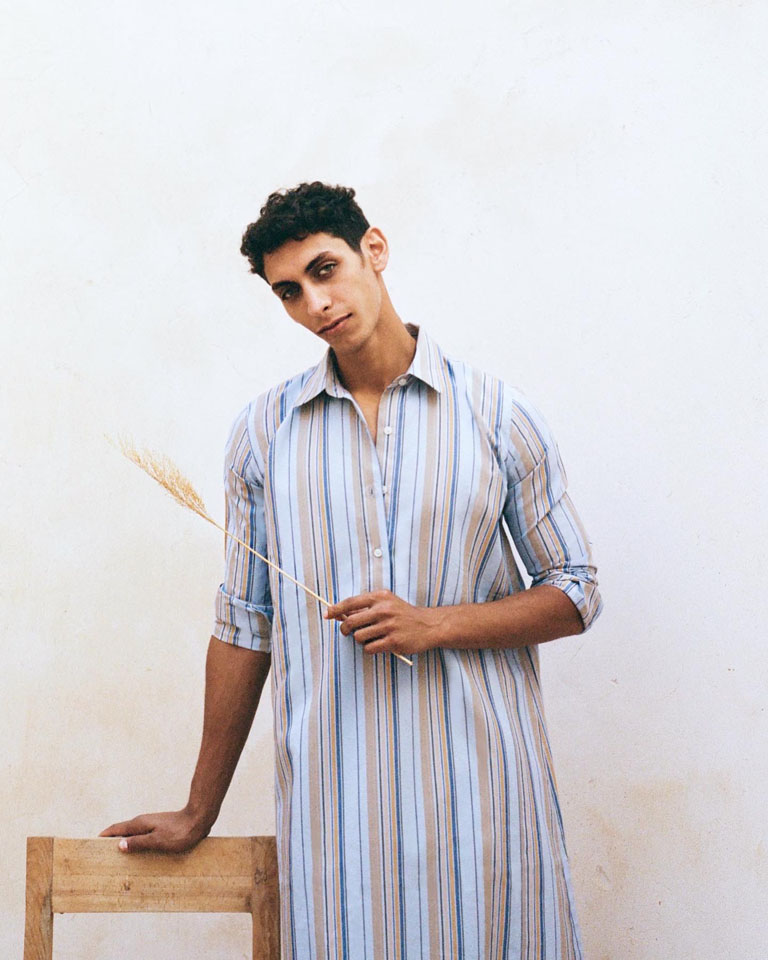 Three years later, once again finding himself in Cairo – and this time unable to leave – Barthélemy was encouraged by his friend Laila Neamatalla to seek refuge away from the city and travel to the urban oasis of Siwa, located 50 kilometres from the Libyan border. Siwa is one of the country's most isolated settlements, with a mostly Berber population who have developed a unique desert culture and a language of their own.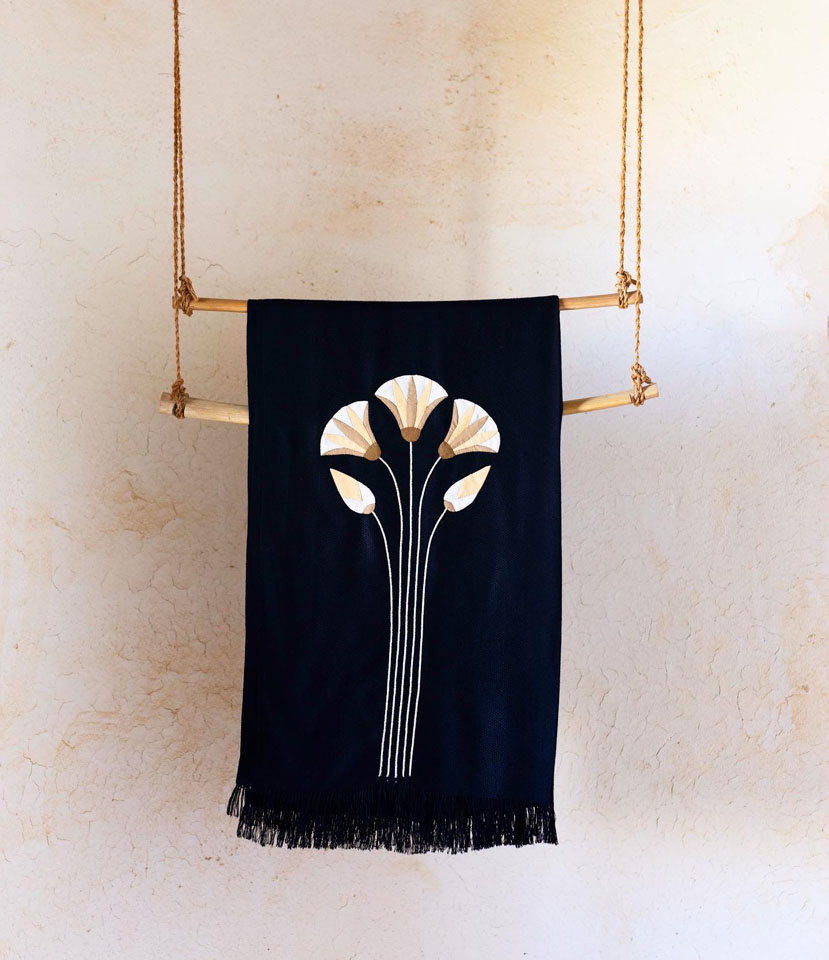 Neamatalla, who is a jewellery designer, offered to host Barthélemy for five months in Siwa, where her brothers own the eco-lodge Adrère Amellal. Alongside Neamatalla – who is now his business partner – Barthélemy was introduced to different craftspeople. From here, the artist, who has previously designed fabrics for Dior and worked with brands including Gucci and Salvatore Ferragamo, began creating objects with the help of local artisans. This organic process resulted in the birth of UDJAT.
Read more: Designers across the Middle East revisit traditional craft to create contemporary furniture and objects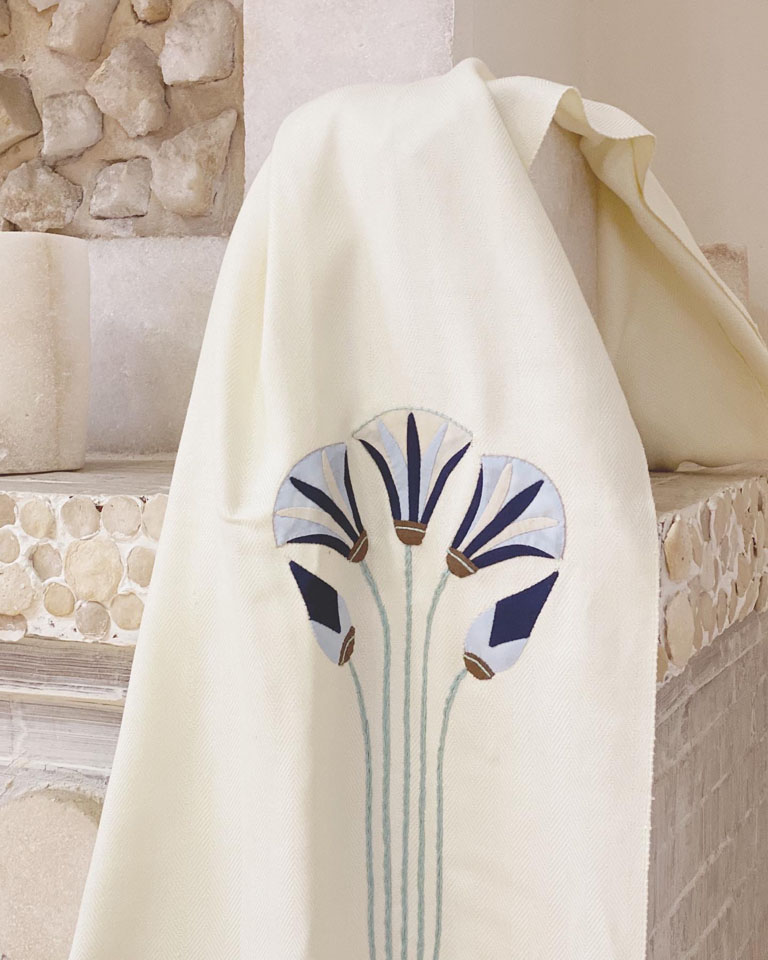 "[We wanted to] create a community of skilled artisans [who could help us] promote – across Egypt and beyond – the beauty of local crafts through a contemporary vision," Barthélemy explains.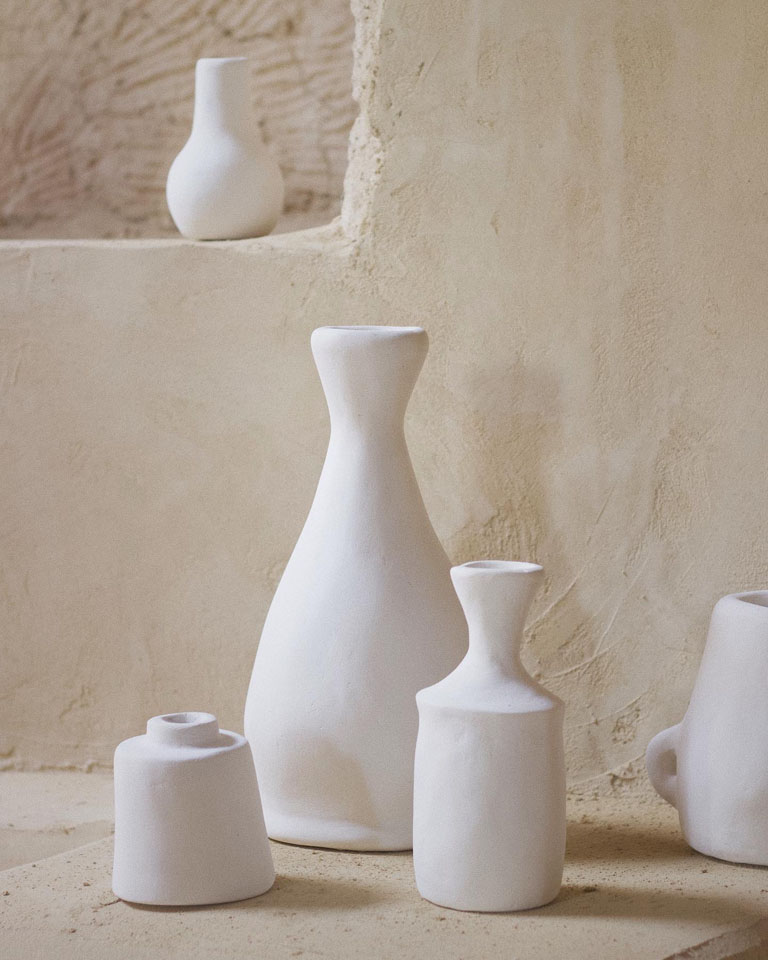 Upon its pillars of craftsmanship and heritage – from which the brand draws its resources and inspiration – UDJAT balances fashion and decorative items made of natural materials that are both casual and elegant, boasting organic silhouettes. Materials across the collections include the salt rock, limestone, ceramics and earthy elements found across Siwa and its surroundings.
"All our products involve handwork and a traditional savoir-faire with a fresh and contemporary touch. Shapes are inspired by hieroglyphs, ancient amphorae and the need, especially during this time, to recreate a comfortable home with natural elements," Barthélemy says.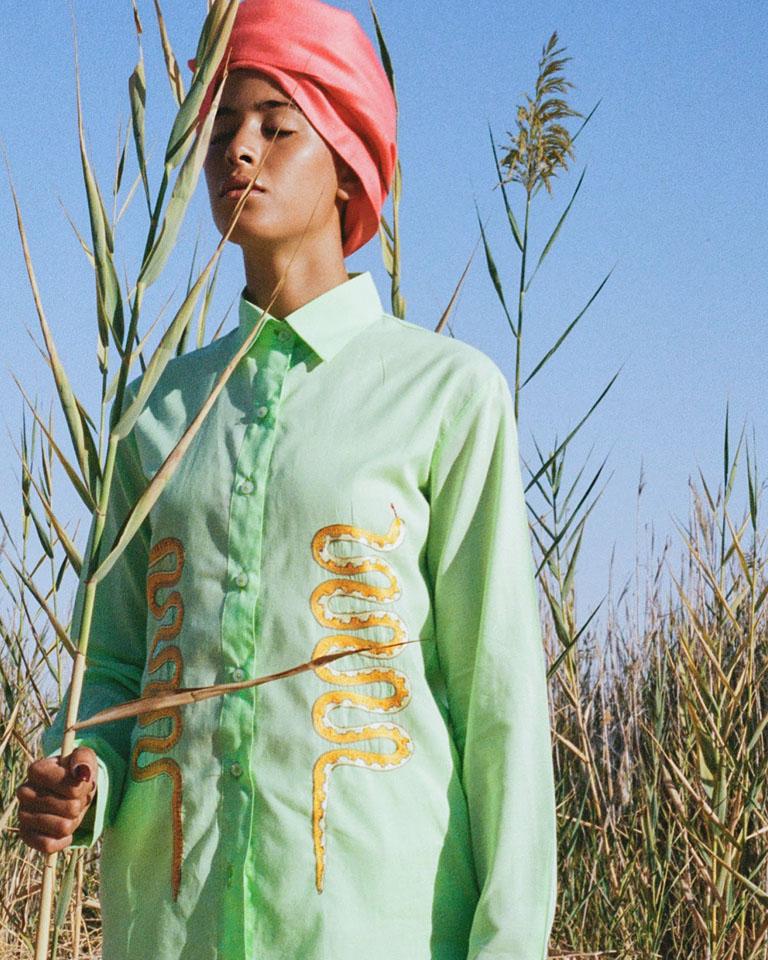 However, it is community engagement that is at the heart of UDJAT, with collaborations including Nilifurat in Maadi, Cairo – a space for learning, experimenting and production, created for a group of refugee and Egyptian women. Together, they bring diverse cultural heritage and storytelling, creating high-quality artisanal products while generating income. For UDJAT, they produce silk-screen printed items.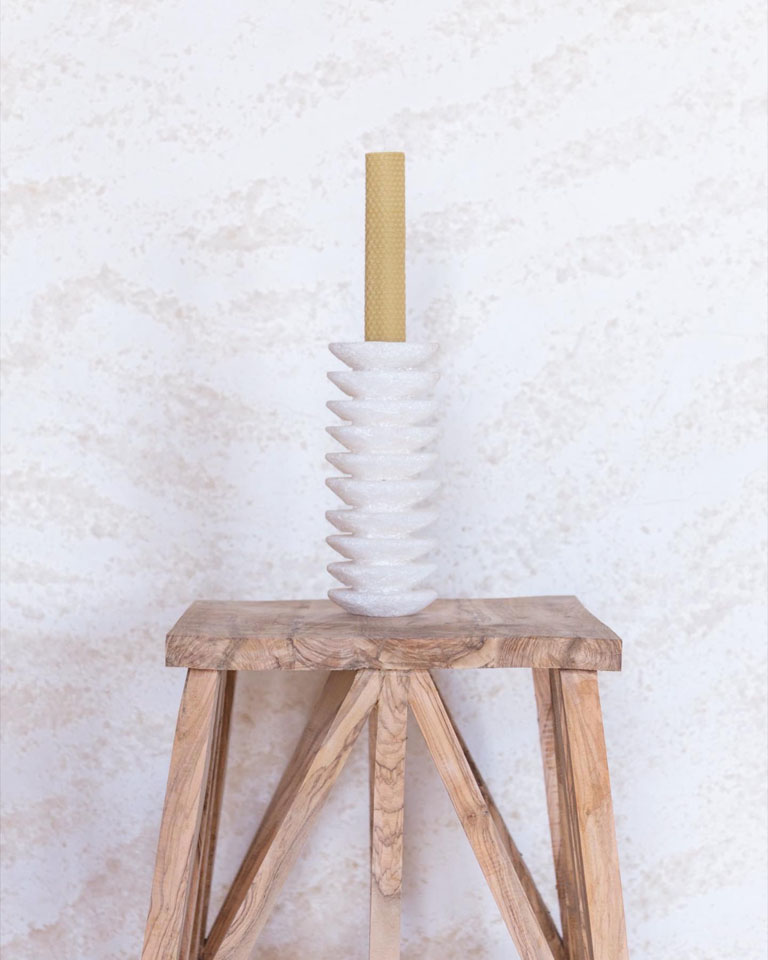 UDJAT is currently backed by Environmental Quality International, a company that is involved in the Revival of the Egyptian Museum Initiative. "When the concept of the brand came to life, it felt appropriate to allocate a retail space for it. And since UDJAT celebrates Egyptian heritage and crafts, the future museum's gift shop felt like the perfect place to present our products in," says Barthélemy.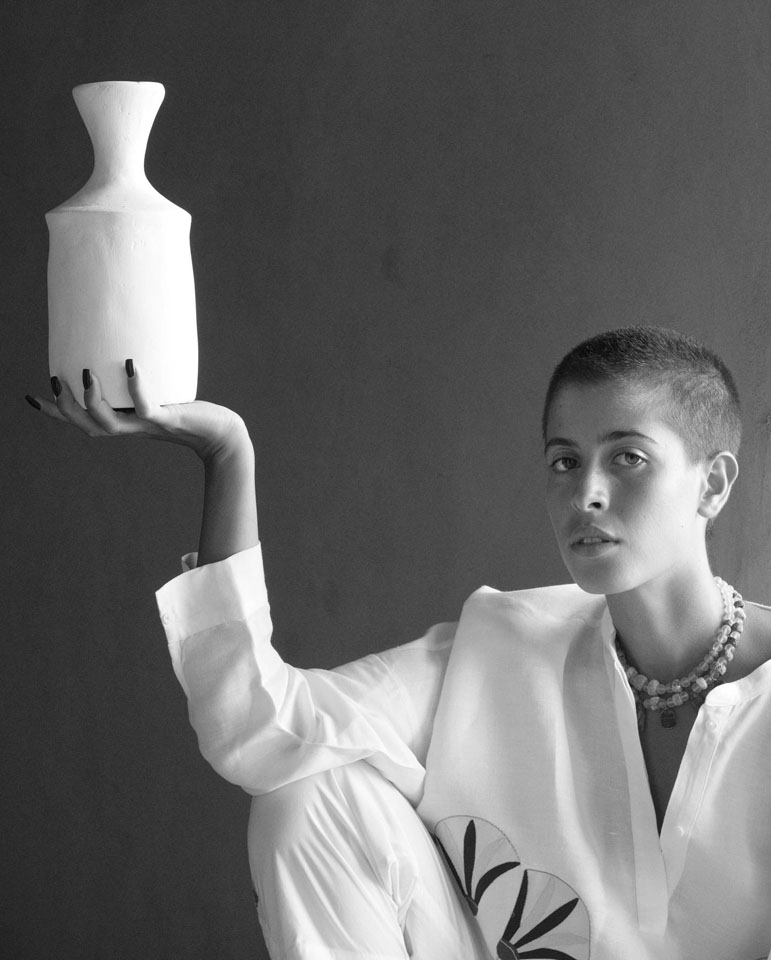 The French artist also wishes to involve local creatives within the brand, such as photographers and graphic designers as well as artisans. "We want to create a community of young and promising talent to represent a nation with a booming youth culture," he says.
Read more: Emirati crafts: How the UAE is preserving its intangible heritage