Traditional crafts are often described as 'intangible heritage' rooted in one's culture or community. Its impact on design is vast and its preservation and empowerment is vital in keeping alive ancestral skill and know-how. The UAE, much like other parts of the Middle East, holds a rich tradition of ancient indigenous crafts including the likes of Safeefah (handwoven palm leaves), Talli (hand-braided metallic and silk embroidery), Sadu (handwoven wool) as well as sewing and pottery. These craft traditions are commonly practiced by older, skilled artisans for personal or communal needs. Engagement with a broader audience is therefore limited. However, key figures, organisations and institutions across the country are now working to preserve and elevate the cultural heritage of the UAE while developing a crafts industry that is adapting to a contemporary context.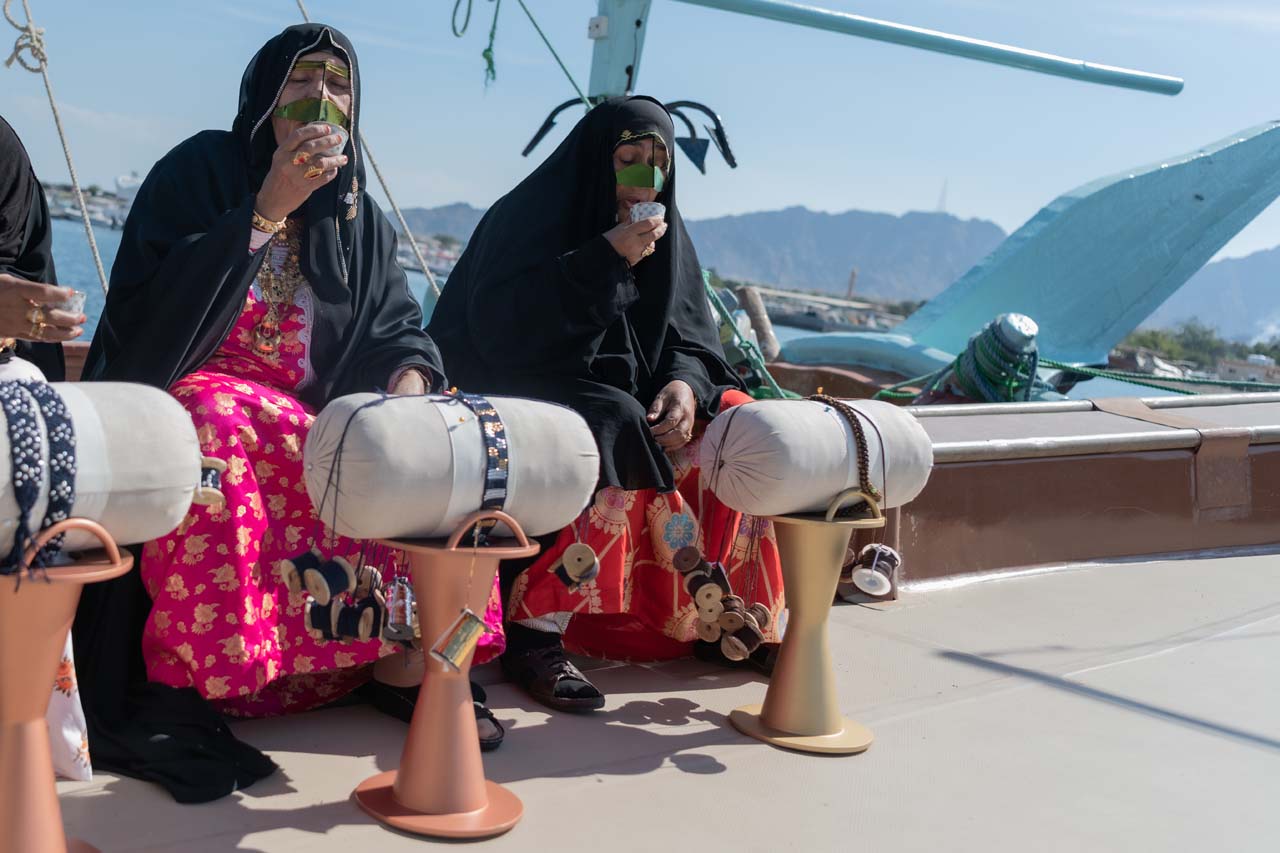 One such organisation is the Irthi Contemporary Crafts Council in Sharjah, which was born out of the Bidwa Social Development Programme aiming to empower artisans economically and socially through crafts, while also helping revive and sustain the indigenous heritage of the UAE. Irthi, which is an affiliate of the NAMA Women Advancement Establishment, led by HE Reem BinKaram, who is its director, currently works with 77 local female artisans from Dibba Al Hisn, who are engaged in Emirati crafts as well as Pakistani, Jordanian and Palestinian embroidery techniques. Irthi has now evolved into a platform that helps foster dialogue between local artisans and regional and international designers through various programmes such as Crafts Dialogue, curated by Samer Yamani, founder of Barcelona-based Creative Dialogue and curator Farah Nasri, as well as Design Labs, both of which were founded on the creative potential of collaboration, featuring contributions from Pakistan, Japan, the US, the UK, Spain, Italy and Palestine, alongside local designers.
Tashkeel is another key institution championing craftsmanship in the region, training young designers and artists and connecting them to key craft practitioners in the region. Established in Dubai in 2008 by HH Lateefa bint Maktoum, Tashkeel has contributed to the growth of contemporary art and design practices rooted in the UAE.
The following interviews shed light on some of the developments, programmes and initiatives that are empowering local artisans and engaging a community of young designers from the region and abroad.
---
Irthi Contemporary Crafts Council
How has Irthi engaged and empowered female artisans in the emirate? HE Reem BinKaram: This was easier said than done as every artisan practiced the traditional crafts at home, solely for personal needs. To get them to work together as a team in a professional setting where deadlines and stringent quality guidelines were the norm, meant having to tiptoe around several deeply entrenched social and cultural norms. Artisans initially rejected the idea of monetary returns for their work as we faced several rejections from their families making their mothers and grandmothers 'work to earn a living'. It was the community focus goal of the Bidwa centre, which finally won them over. Taking a craft form rooted in the local cultural identity and imbuing it with fresh design aesthetics through commercial collaborations and regional artisan exchange programmes were both uplifting and empowering. The artisans recognised the value in protecting their vulnerable cultural heritage, and began to take pride in their craft. They saw the need to strengthen their techniques and pass on their skills to a new generation of artisans to secure its future.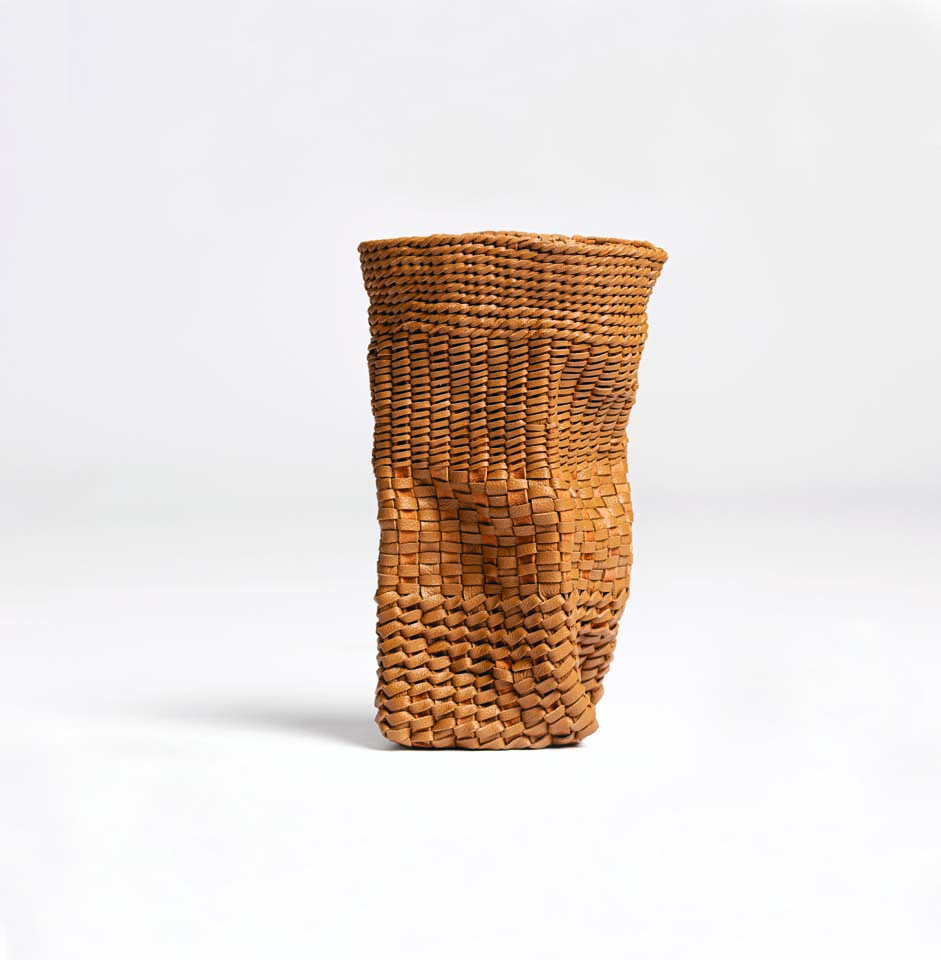 How can artisanal know-how and craft be passed down to the new generation that encourages its generational continuity? The beauty of an artisanal product is that even without being denoted a 'luxury' product, its intrinsic value never depreciates as it represents the essence of our collective heritage.
To take forward this knowledge to the new generation, and to ensure the sector's long-term potential and sustainability, Irthi launched the Hirfati Youth Programme to train and engage with the next generation of designers and artists through a mix of workshops, activities and competitions that combine traditional and contemporary crafts.
In addition, under the Council's Design Labs project – that runs along the same lines as art residencies, it facilitates the exchange of crafts, design, and knowledge between international or regional designers, and offers opportunities for young Emirati women to learn multiple crafts in a series of short, intensive courses. Apart from traditional Emirati crafts of Talli and Safeefah, our young generation can also learn the techniques of glass blowing, sand-casting, gold-casting, and metalwork, which we find adds a more interesting dimension to young creatives.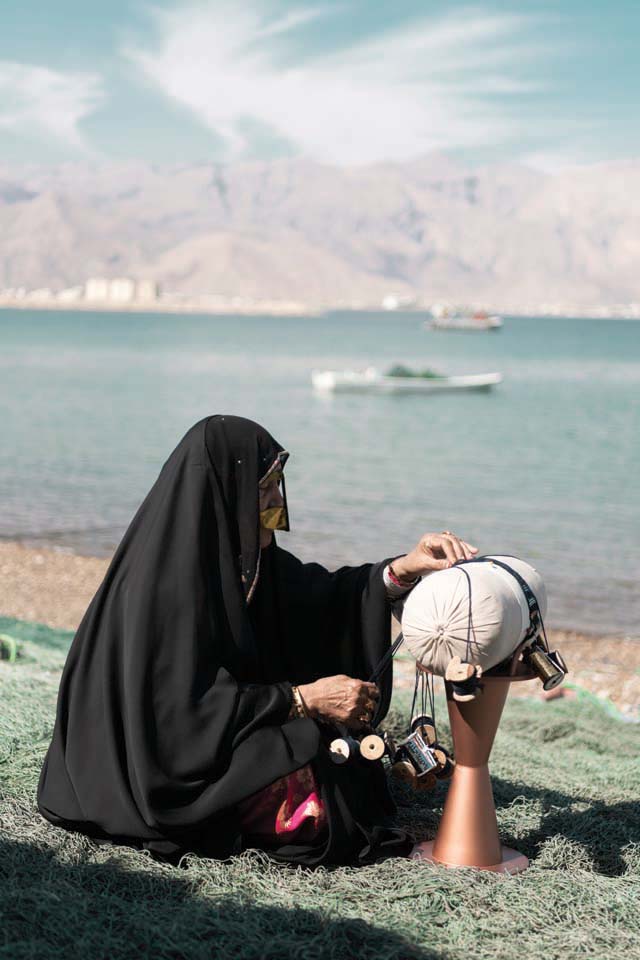 How has COVID-19 impacted the crafts economy and the artisans and their work? The shifts in consumer demand and spending patterns that have emerged with the outbreak of COVID-19 certainly have had a significant impact on the demand and interest in artisanal and sustainable crafts, both in the region and globally. This slowdown is likely only in the short term, and as we begin to fully adapt to the new reality, we are confident that several functional artisanal items and products will be integrated once again into the daily lives of people.
A time of crisis always places greater value on craft-based production as it represents the ethos of our collective heritage and offers a window of hope amidst the uncertainty. As the year draws to a close, we are beginning to see signs of resurgence, and are confident that the industry will emerge stronger.
Can you tell me more about the debut collection at the 2019 London Design Fair? Why was this important and what did it achieve in terms of promoting Emirati crafts? Irthi's debut at the London Design Fair realised its vision as it presented its artisans with their highest-profile international platform to date.
This debut product line was the combined result of its two pioneering projects — Design Labs and Crafts Dialogue, both of which are thoroughly international in outlook, and featured 78 luxury products across 12 exclusive collections, focusing on home decor, furniture, jewellery, perfume bottles, handbags and more.
The collection showcased how the handmaking heritage of the UAE could earn its rightful place in the global market as the world took notice of the incredible talent of our artisans. The use of materials and techniques from different parts of the world emphasised the collection's global outlook, earning the appreciation of a wider audience. For the Bidwa artisans who once practised their craft within the confines of their homes, the debut at London Design Fair threw open the doors for access into new sustainable markets and has empowered them both economically and socially.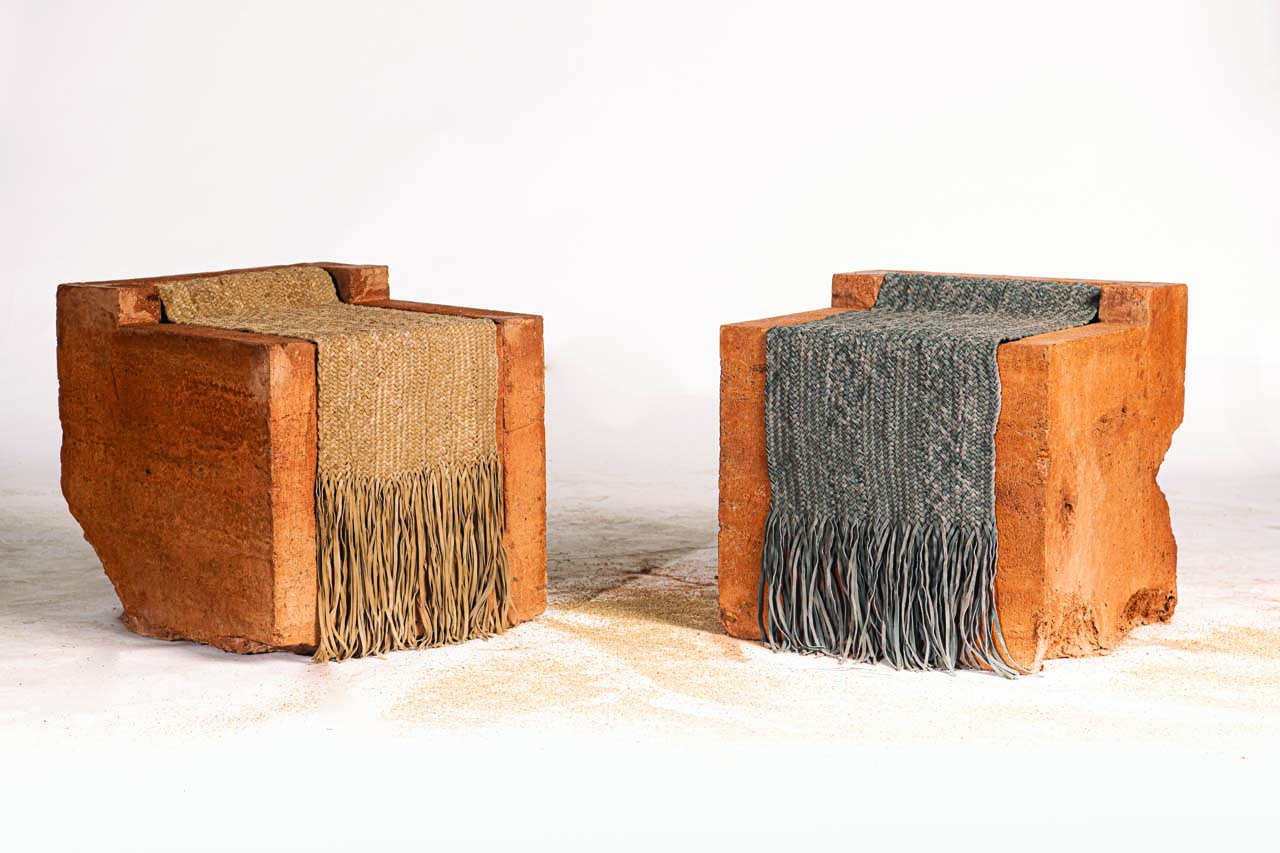 How does working with crafts also tap into sustainable practices, such as using local materials or aiding the local economy? Even as Irthi works towards linking traditional crafts to the modern luxury and design markets, or infusing crafts with new functionality to fit contemporary aesthetics and needs, it has never strayed from its goal of incorporating sustainable and ethical practices in all aspects of its training, production and collaborative ventures.
The Council utilises a circular business model within our operations by driving greater resource productivity, eliminating waste and inefficiency, sourcing sustainable and environmentally friendly material for all products, and ensuring that ethical and fair practice standards are adhered to in all programmes initiated by the Council.
Additionally, all profits earned from commercial collaborations are reinvested back into empowering artisans in the UAE and the MENASEA regions through the Bidwa Programme, as well as the Council's other cultural and commercial initiatives.
---
Tashkeel
How does Tashkeel aim to support and elevate craft and craftsmanship in the region? Lisa Ball-Lechgar: It is important that today's art and design practitioners understand the rich cultural practices that form the UAE's identity. Through the exhibitions and training provided at Tashkeel, we connect art and design professionals with key craft practices and craft practitioners in the UAE. We also support creative practitioners who wish to integrate elements of craft practices into contemporary design and visual art.
What has the Tanween programme achieved to date in accomplishing this? So far, Tashkeel has invested in the training of 22 UAE-based designers which has led to the 39 designs inspired by, designed and produced in the UAE. Out of these, 31 limited edition furniture and lighting pieces have gone on to become part of The Tanween Collection range.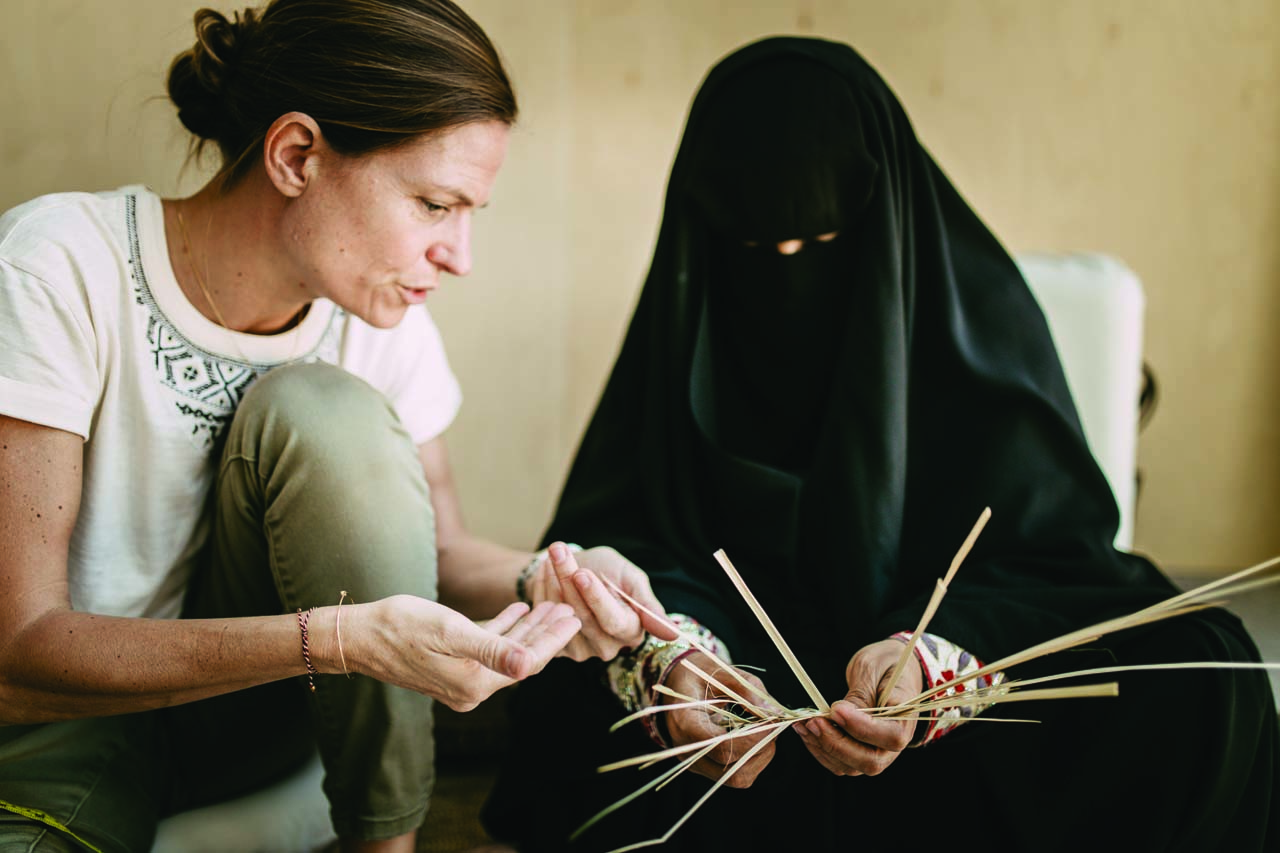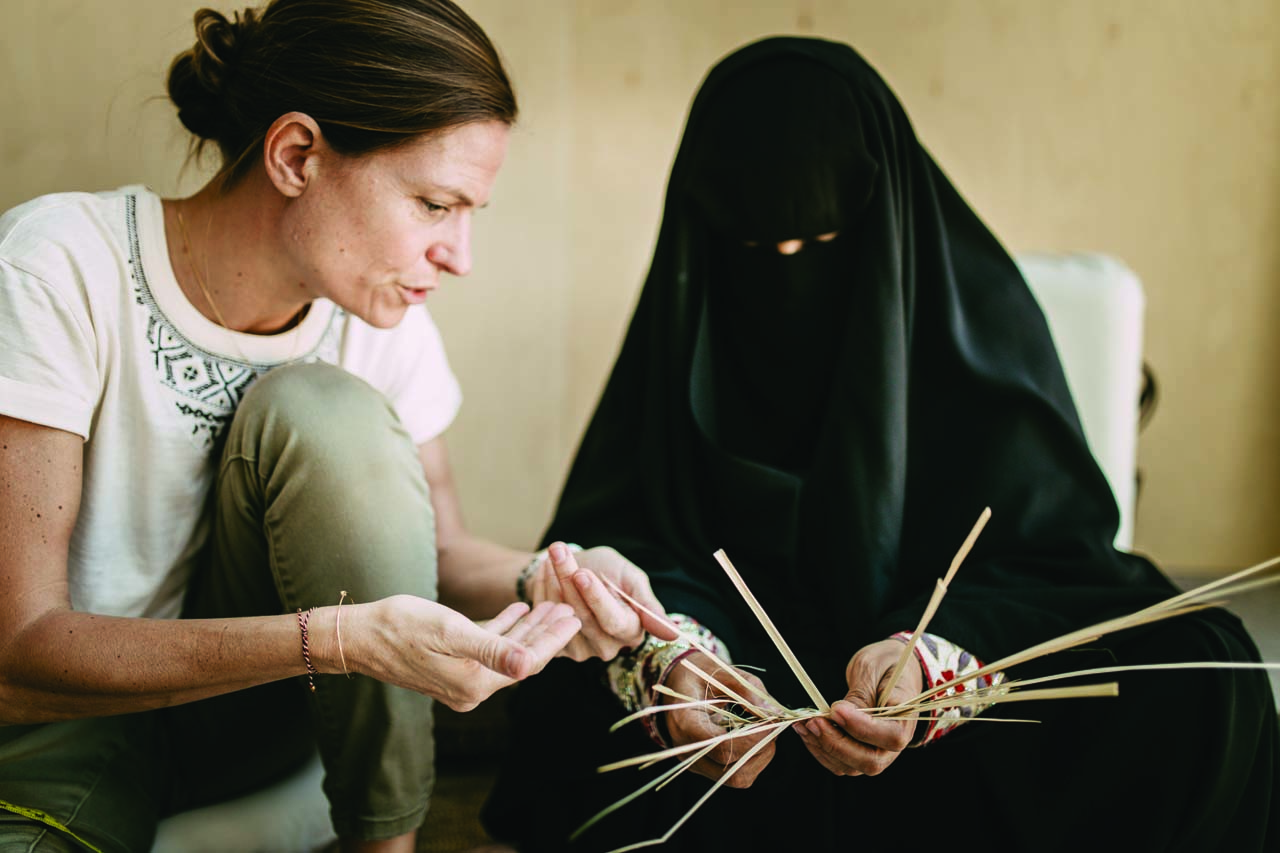 In October, we will initiate the call for the seventh edition of the Tanween design programme. The one-year professional development programme for emerging designers delves deep into exploring the connections between craft and contemporary design and examining the challenges and opportunities related to design aesthetics informed by place.
In short, Tashkeel hopes that, through the Tanween design programme, the UAE cultural identity and the crafts that form the roots of it are carried through into contemporary practice.
What do you think is the best way to preserve the tradition of crafts within a society? In a world where machine industrialisation and the digital explosion have led to so many practices becoming redundant, we are not only losing the manual skill and dexterity but also the memories, connections and the identity of who we are that is buried in the crafts and the objects created. We need to re-establish the importance of making and the tactile qualities it possesses.
Yes, there is the need to preserve but there is also the need to ensure ongoing growth and development. It is not only a question of survival. The challenge also lies in enabling craft practices to thrive. The two must go hand-in-hand.
Nurturing a new generation of makers is important for the growth of crafts, with adequate training, support and role models to encourage those who possess a desire to learn. A model rooted within an environmental context and consisting of formal and informal training, apprenticeships and social engagement seems to have been adopted by many countries around the world with crafts practices that are at risk of becoming critically endangered.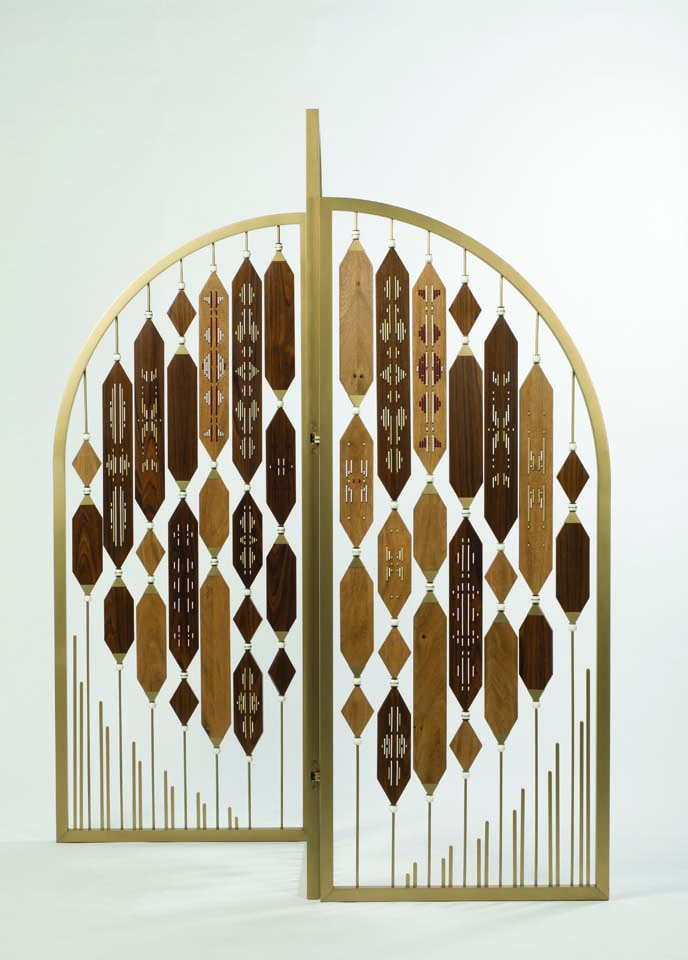 Do you think there is enough support in the region to help propel traditional crafts into the future? There are several important initiatives that are addressing the needs of the crafts sector in a strategic manner. From an economic perspective, organisations like Al Ghadeer and Sougha are creating stable income streams for Emirati craftswomen based in rural areas; while the likes of Irthi and Tashkeel are nurturing the next generation to integrate craft in contemporary design.
I firmly believe that the future of traditional crafts depends on the sustainability movement and how well individuals, organisations and governments alike can connect age-old practices to the environmental agenda of the twenty-first century.
Once, someone would spend his/her entire life mastering their craft. Well, this still stands true today. A wider variety of educational pathways are needed with more intensive courses in craft practices being offered. Such training would offer meaningful opportunities to allow existing craft practitioners to generate much-needed income from teaching and provide a new cohort of creatives with comprehensive, in-depth training in the techniques and materials.
What role do you think curators play in the preservation and elevation of traditional crafts? Curators play an important role in raising levels of awareness, understanding and appreciation of the role traditional crafts play in today's society. Through their study of the diverse practices, they play a key part in sustaining and developing the future of crafts.