Bernard Khoury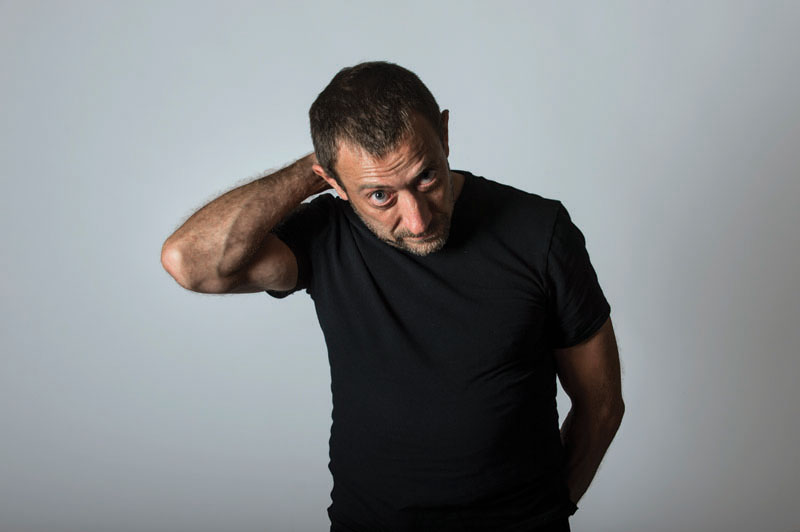 Lebanese architect Bernard Khoury spent his adolescence in Beirut during the civil war, after which he moved to the US to study architecture at the Rhode Island School of Design, later obtaining a Masters in Architectural Studies from Harvard University. Upon returning to Beirut, Khoury began his professional career and founded his architectural practice DW5 in 1993 with the post-civil war city and its urban landscape becoming his workshop and sources of inspiration. He gained acclaim in 1998 for the design of music club B018, a subterranean discotheque constructed on a former refugee camp which was awarded an honourable mention for the Borromini Prize in 2001 by the municipality of Rome, giving rise to an array of temporary entertainment buildings in Beirut. Khoury's work demonstrates exceptional creativity and flexibility and a firm stance against conforming to norms; instead, Khoury focuses on creating his own opportunities to produce buildings that reflect a less sugar-coated narrative of his home city. Alongside DW5, Khoury also co-founded the Arab Center for Architecture. He has lectured and exhibited works across a number of prestigious academic institutions from Europe to the US. He also served as the architect and co-curator of the Kingdom of Bahrain's national pavilion at the Venice Biennale's 14th International Architecture Exhibition in 2014, under the theme 'Absorbing Modernity 1914-2014'. Over the past twenty years, his office has developed an international reputation and a diverse portfolio of projects, both locally and in over fifteen countries abroad.
I have no interest for polished, smooth, well-behaved architecture.
Cyril Zammit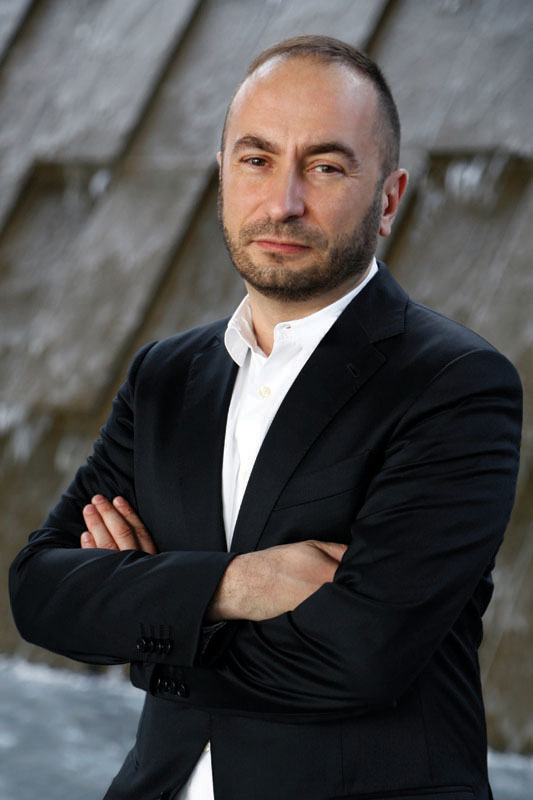 Paris-born and Dubai-based Cyril Zammit started his career at the Institut Français in Prague, before relocating to London where he served in the cultural department of the French Embassy. After working as Sponsorship Manager for the Montreux Jazz Festival, he joined UBS and then HSBC Private Bank in Switzerland for which he signed a five-year partnership with Design Miami. In 2012, Zammit launched Design Days Dubai, a fair entirely dedicated to collectable and limited-edition design – the first of its kind in the Middle East and South Asia, helping establish a platform that launched the careers of many young local designers across the region. Zammit had since then worked to bridge relationships between brands and designers, focusing primarily on introducing local talent to an international audience. In 2015, he participated in the launch of Dubai Design Week, giving the first design event of its kind in the city its distinctive identity. In February 2017, Zammit established himself as an independent design advisor and consultant, working with Dubai Culture & Arts Authority. In February 2020, Zammit joined the team of HE Zaki Nussibeh, Minister of State, where he now serves as an expert for Cultural Affairs.
David/Nicolas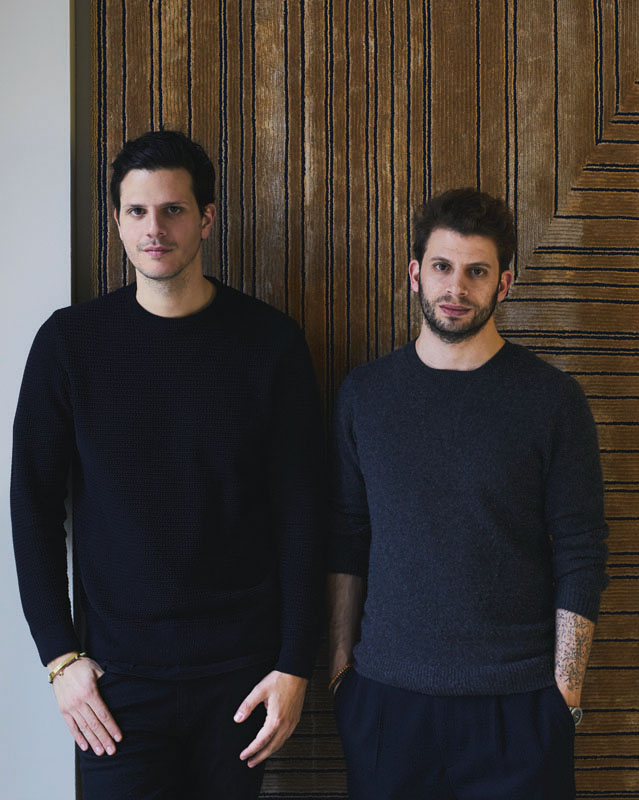 Lebanese designers David Raffoul and Nicolas Moussallem have established a global presence since setting up their studio, david/nicolas, in Beirut in 2011. Through their interdisciplinary approach and retro-futurist design aesthetic, the duo has staged several exhibitions and collaborated with established international brands such as Vista Alegre, CC-Tapis, Moooi, and Vogue Italia. The pair work in a salon-style studio environment and have fostered a creative space where their individual ways of creation can flourish. The designers met at the Lebanese Academy of Fine Arts, where they were both studying for a Bachelor's degree in Interior Design, going on to undertake Masters degrees at the Scuola Politecnica Di Design, in Milan. In 2014, the duo held their first solo show in Beirut, "Loulou/Hoda", exhibiting pieces inspired by their grandmothers, that combined traditional and contemporary influences. Subsequently, the studio introduced its first industrial project at Maison & Objet, the "Orquestra" tableware collection for Vista Alegre, which was awarded the Red Dot Design Award. Since 2016, they are represented by Carpenters Workshop Gallery. Their solo exhibition "Supernova" was shown in both Paris and New York and is continuously expanding into a wide range of carefully crafted pieces.
Our work philosophy is an evolution of our vision of the past and how this can shape the future.
Driss Kettani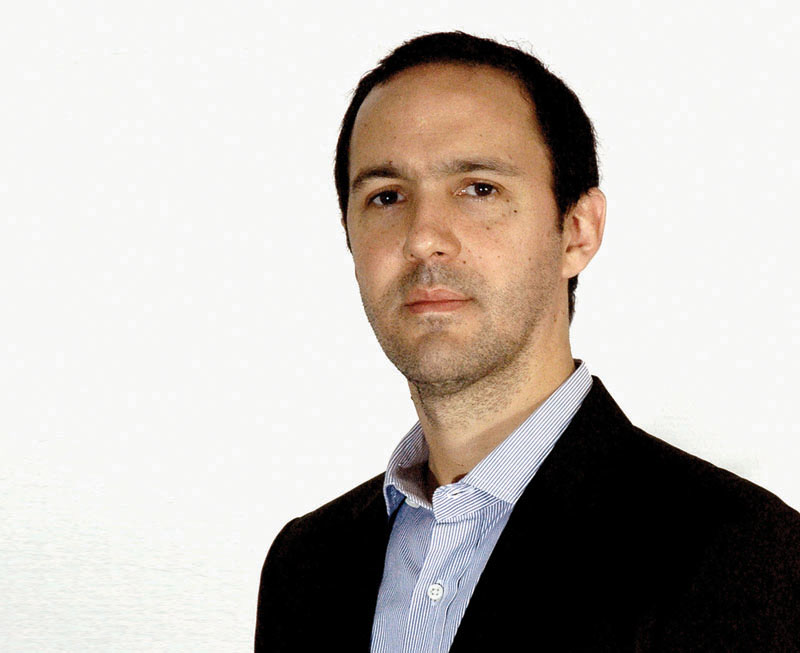 Moroccan architect Driss Kettani graduated from the National School of Architecture in Rabat in 2003 and founded his practice Driss Kettani Architecte in 2005. His work is part of an approach that combines architectural rigour with a search for the sensitive and poetic dimensions of architecture while honouring the visual language of the Arab-Mediterranean. In 2006, he won the competition hosted by the Taroudant University alongside his partners and friends, Saad El Kabbaj and Mohamed Amine Siana. Together, the architects have also realised the Guelmim School of Technology in 2011. These two projects, that are defined by their volume and colours, have come to define the architects' work and has been exhibited in New York, Paris, Venice and Milan. The Guelmim School was also shortlisted for the Aga Khan Award for Architecture in 2016. Kettani's work has been distinguished by the Archmarathon Prize in Beirut in 2015 and the Mimar Sinan Prize in Istanbul in 2016.
Kettani has been invited to teach ar the Venice IUAV workshop W.A.Ve in 2014, 2019 and 2020 and has given lectures in Morocco, the UAE, Italy, Lebanon, Tunisia and France.
Duncan Denley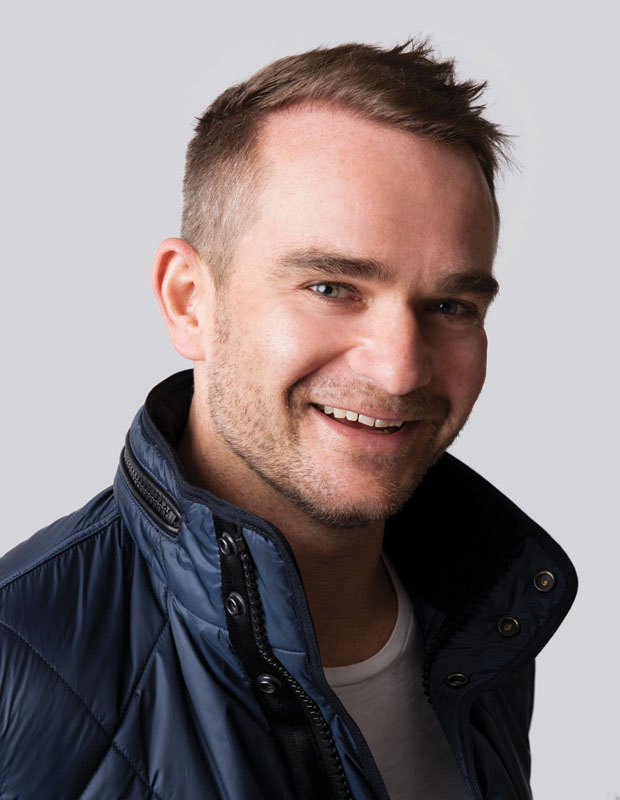 Duncan Denley is a UK-chartered landscape architect and founder and managing director of UAE-based landscape architecture practice desert INK. Denley has been involved in some of the largest and most complex landscape developments in the Middle East including the Mall of the Emirates, Abu Dhabi's Central Markets and Doha's Sheraton Park – all of which have been completed under Denley's creative leadership. With over 18 years of experience in the Middle East, he is one of the most seasoned landscape architects in the region. Since 2015, desert INK has created a number of exciting landscaping projects across the Middle East, all of which are synonymous with creative problem solving, sustainable design and the use of regionally native plants. From rooftop pool hangouts and private designer residences to sustainable eco-hotels, desert parks and urban plazas, desert INK's regionally-responsive view on design is consistently pioneering and environmentally-focused. Some of its most notable projects include  'The Block' in Dubai Design District and Al Faya Lodge in Sharjah. The team is currently at work on some high-profile projects including the Fly Dubai Headquarters and the highly-anticipated Sustainability Pavilion at Expo 2020 Dubai in collaboration with Grimshaw Architects and The UK's Eden Project.
When I arrived in the Middle East in 2002, I had no idea what it held in store for me but had a feeling that it would be exciting, and I was right!
Gerard Evenden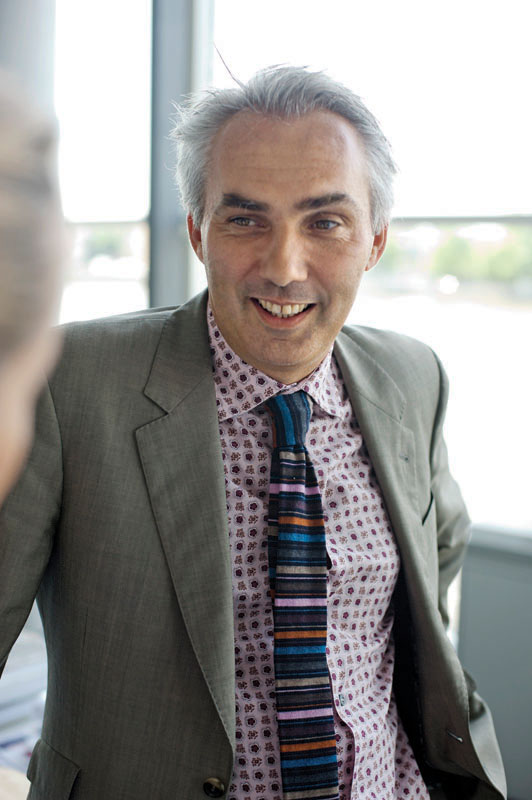 British architect Gerard Evenden studied architecture at the University of Wales Institute of Science and Technology, graduating in 1985. He joined Foster + Partners in 1991 and is now a head of studio and part of the Design Board. Gerard has been responsible for a number of schemes in the United Arab Emirates, including the masterplan for the Reem Island Residences, The Index, World Trade Center Souk and Masdar City, where he was design director for the 640-hectare masterplan that explores sustainable technologies and the planning principals of the traditional walled city, to create a desert community that is set to be carbon neutral and zero waste. He is currently working on the Zayed National Museum in Abu Dhabi which is the centrepiece of the Saadiyat Island Cultural District that will showcase the history, culture and social and economic transformation of the Emirates. Foster + Partners has long been involved in a number of notable projects across the region, including countries such as Kuwait, Saudi Arabia and Jordan. Currently, the firm is engaged in several projects along the Red Sea, including a number of eco-resorts. Among the projects completing later this year, are the ICD Brookfield Place in Dubai and the House of Wisdom, the practice's first project in Sharjah. Reflecting the importance of the region to the London-based practice, Foster + Partners has established offices in Dubai and Abu Dhabi, along with a significant presence in Kuwait and Jeddah.
We can all learn from the Middle East's foresight and forward-thinking as we design for an increasingly urban future.
Ghassan Salameh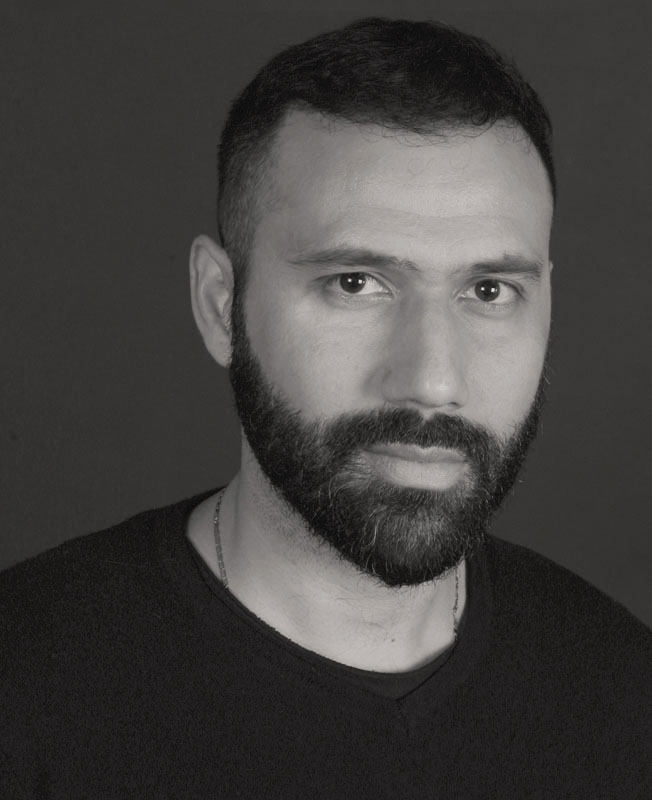 Ghassan Salameh is a Lebanese designer, researcher and educator with a Master's degree in European Design Labs from IED- Madrid. Salameh runs his design practice focusing on experimental design installations and creative direction. His design portfolio extends from commissions in Dubai, Abu-Dhabi, London, Venice, Rotterdam and Lebanon, and includes works that have been exhibited across design fairs and design galleries in London, Milan, Venice, Dubai, Abu Dhabi, Madrid, Berlin and Beirut. Salameh's experience also includes production and operation management of the hub of contemporary art in Beirut, Beirut Art Center from 2014 to 3015, as well as numerous collaborations on initiatives and interventions in the fields of urban design, public space and designing for social impact. In 2018, Salameh curated Beirut Design Week: Design & the City, where local creatives were encouraged to become change instigators, resulting in city-wide activations, and engaging the local design community to critically examine the urban realities in which they abide. In 2019, Salameh consulted the Goethe-Institut Libanon on the FANTASMEEM program that offers design and business edu-training programs for design entrepreneurs and creative startups, aiming at supporting local creative industries. As of 2020, Ghassan has been appointed creative director for Dubai Design Week with the mission of incorporating home-grown design programs and engaging more local and under-represented regional creatives in producing contextual and timely content, while focusing on designing for impact and positive change.
Gregory Gatserelia
Georgian-born designer Gregory Gatserelia was raised and educated in France until 1967 when he moved to Lebanon to study Interior Architecture at the Académie Libanaise des Beaux-Arts. In 1987, he opened Gatserelia Design International in Toronto, Canada with his brother Alexander. However, with the end of the Lebanese civil war, Gregory saw an opportunity to contribute to the country's reconstruction and in 1996,  moved the company's central office to Beirut, from where he has gone on to create an array of projects, both regionally and internationally, prioritising notions of innovation, functionality, beauty and sustainability. Gatserelia also acts as an art curator, consulting a number of private clients. A believer in the transformative power of art, Gatserelia opened the Smo Gallery in Beirut in 2011, which, in addition to its international guests, seeks to promote local artists and designers. The Gallery has taken part in major expos such as PAD London and PAD Paris, promoting up-and-coming talent who, subsequently, have gone on to achieve major success with exhibitions in major world-renowned galleries. Recently, Gatserelia began an enterprise in Milan with young Lebanese designer, Joy Herro called The Great Design Disaster. The start-up is dedicated to facilitating collectors in bringing their own creativity to the works they acquire by walking them through the entire creative process with handpicked artisans to create custom pieces while supporting the work of skilled craftsmen and the culture of design itself.
You're as good as your client allows you to dream.
Hashim Sarkis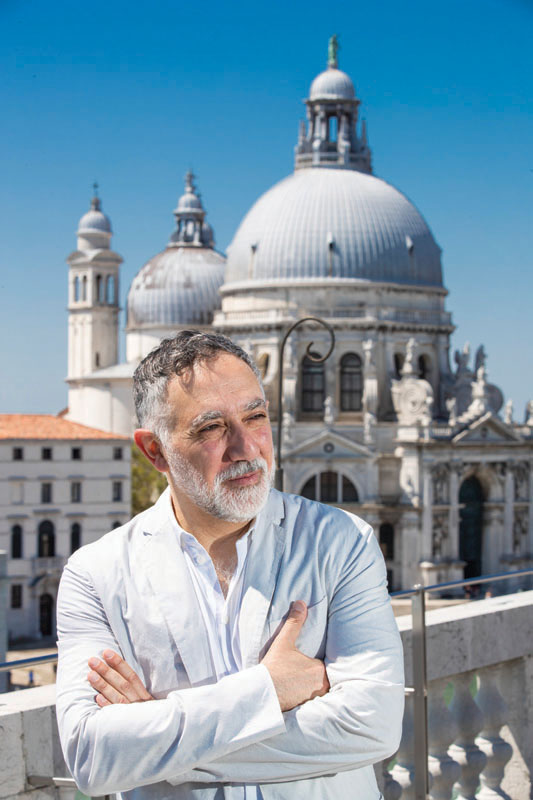 Lebanese architect and educator Hashim Sarkis earned a Bachelor of Architecture and a Bachelor of Fine Arts from the Rhode Island School of Design, as well as a Master of Architecture and a PhD in Architecture from Harvard University. He is the principal of Hashim Sarkis Studios (HSS), established in 1998, with offices in Boston and Beirut. He is also the Dean of the School of Architecture and Planning at the Massachusetts Institute of Technology (MIT) since 2015. Before joining MIT, Sarkis was the Aga Khan Professor of Landscape Architecture and Urbanism at Harvard University. He has also taught at the Rhode Island School of Design, Yale University, the American University of Beirut, and the Metropolis Program in Barcelona. Sarkis is best-known for his contribution to the development and reconstruction of Lebanon, from Beirut's downtown to the country's fishing village of Tyre. His projects span from affordable housing, residential projects, parks, institutional buildings, urban design, and town planning. The firm's work has been exhibited around the world, including at the Pavilion of the United States at the Biennale Architettura 2014 and the Pavilion of Albania at the Biennale Architettura 2010, at the Museum of Modern Art in New York as well as the International Architecture Biennale Rotterdam. Sarkis was appointed curator of the Venice Architecture Biennale for 2020, which has now been moved to the following year.
HH Sheikha Hoor Al Qasimi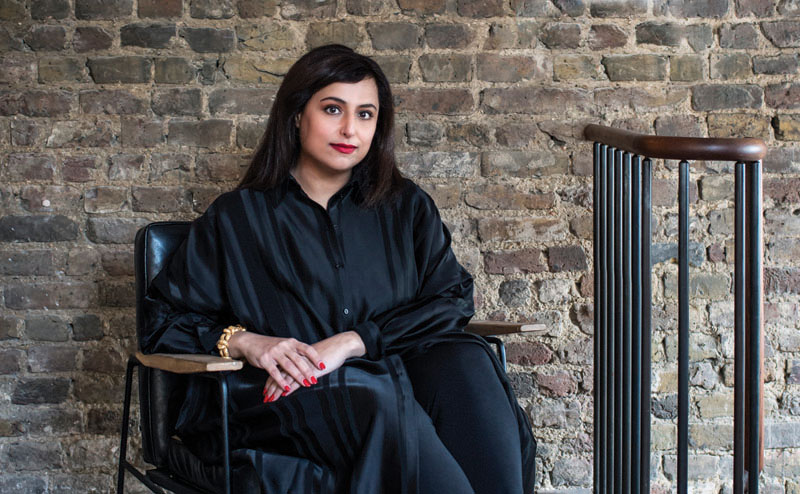 HH Sheikha Hoor Al Qasimi holds a BFA from the Slade School of Fine Art, London, a Diploma in Painting from the Royal Academy of Arts as well as an MA in Curating Contemporary Art from the Royal College of Art. In 2003, she was appointed curator of Sharjah Biennial 6 and has served as the Biennal's director ever since, positioning the event on the art-world calendar and elevating the emirate's influence within the arts and culture sector. In 2009, Al Qasimi founded the Sharjah Art Foundation, which she moved from the Expo Centre to the city's heritage area that is now known as the Heart of Sharjah – home to a series of preserved heritage buildings that sit beside new contemporary constructions – a move that further established the emirate as a powerful incubator of ideas within the arts, architecture and heritage. She was the curator of the UAE National Pavilion for the Venice Biennale in 2015, as well as the second Lahore Biennale which took place earlier this year. Al Qasimi led the inaugural Sharjah Architecture Triennial which saw the restoration of the emirate's modern architecture. In 2018, along with Salah Hassan, she set up the Africa Institute – a think-tank for African studies set to be housed in a new building designed by David Adjaye – of which she is president. Although Al Qasimi has established herself in the international arena, her work remains committed to the local context and is deeply rooted in her commitment to Sharjah and its people.
At Sharjah Art Foundation, we aim to continue conservation projects to reflect Sharjah's cultural heritage, and to present its architecture as a valuable asset for the future.