Dubai-based interior design studio Styled Habitat has unveiled the design for Norwegian paint company Jotun's Regional Headquarters and R&D Center, located in Dubai Science Park.
Combining natural materials with a neutral colour palette, the interiors of Jotun's Middle East headquarters is an homage to the brand's nordic roots.
Located on a 12,000m2 plot, the headquarters and R&D labs are set inside two separate  buildings, designed by Netherlands-based architecture firm Royal HaskoningDHV. Upon completion, the buildings are set to accommodate regional administration and R&D staff of up to 230 people.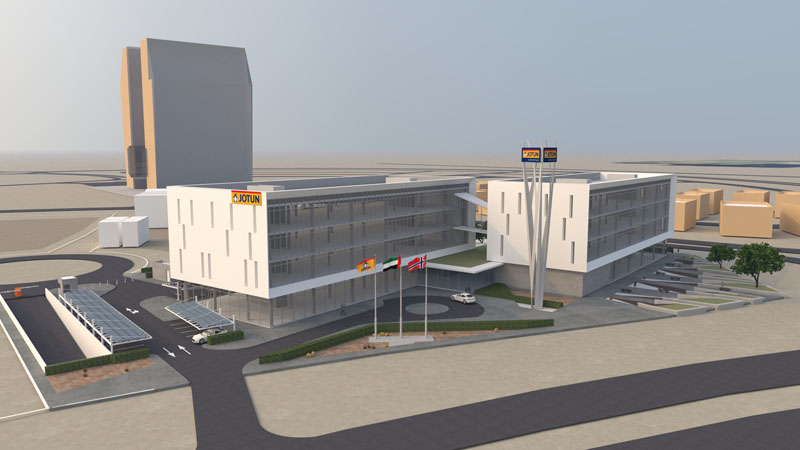 "We studied the architecture by Royal HaskoningDHV and continued the same design language into the interiors with simple forms created to maximize light at every turn and bring the space to life. Focusing on simplicity and functionality, as with all Scandinavian design, we emphasized natural elements, minimalist furniture and impactful lighting," said Rabah Saeid, founder and creative director, Styled Habitat.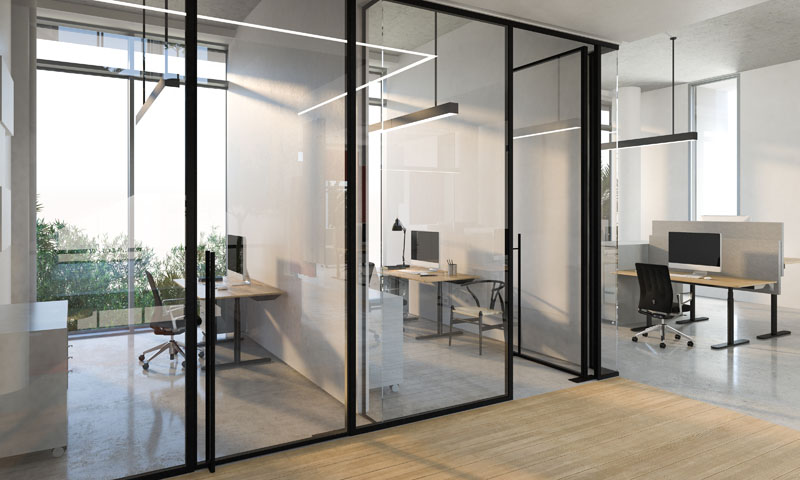 "One might run up the conclusion that the Jotun headquarters, one of the biggest manufacturers of paints worldwide, would occupy a space that is decidedly colorful. However, we intentionally chose a more subtle approach. We stripped the interior's core of color and allowed for natural light and materials to flood the space, using color as accents," said Saeid.
The neutral color palette  is maintained throughout the entirety of the interior space, while bursts of color is used to emphasize various focal points.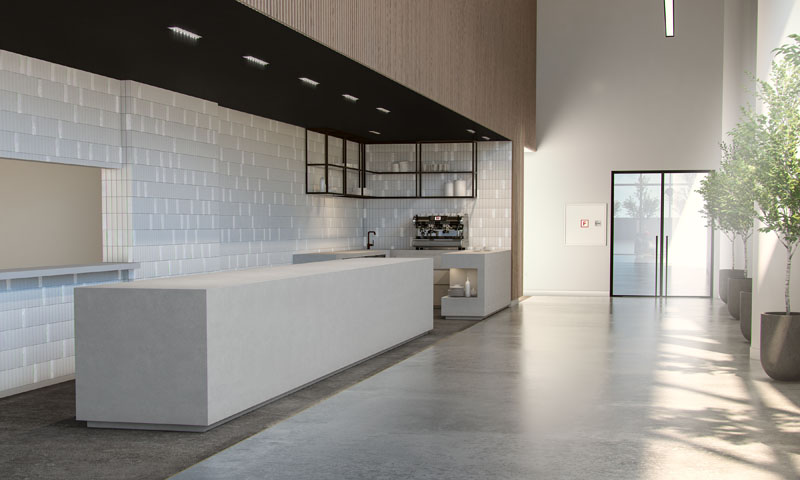 Company culture was another key consideration within the interior design, resulting in a mix between open and closed office spaces as well as carved out breakout areas on every floor to allow for multi-functionality and team gathering.
Nature as inspiration
Using nature as the main inspiration, Styled Habitat recreated elements of the Norwegian forest through vertical elements such as wood slates that can be found in the reception and canteen area in a white oak finish. Vertical elements also trickle into the handmade Kyushu tiles, which offer a mixture of lux and matte finishes to further emphasize the interplay of light and shadow within the design.
The canteen, which is created to be a cozy, warm, and inviting restaurant-like space, features three different seating styles. Bench seating has been selected for a quick coffee or bites, while booth seating is designed for a cozier feel; ideal for larger groups. Finally, the loose table seating option is flexible and can be customized for even larger group functions and parties. The selected furniture is all stackable and can be easily removed to create a large, open space for events.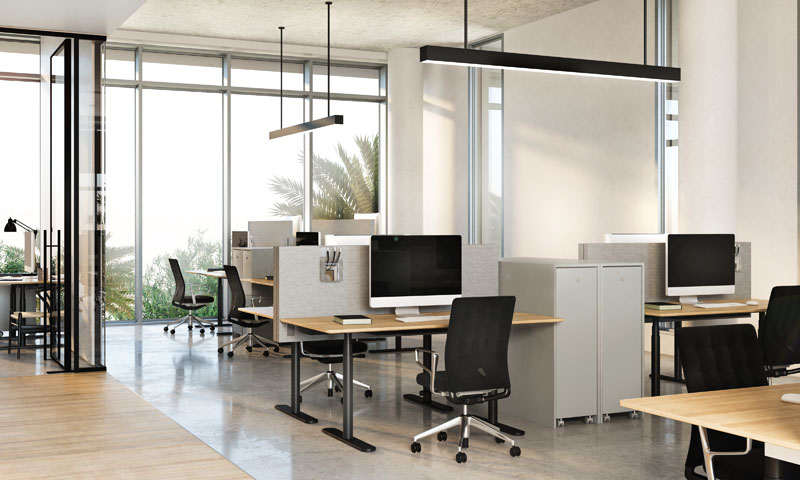 From exterior to interior, the design focuses on purist simplicity, complete with white walls and Oak wide wood planks by Kahrs that runs along with the concrete flooring for an industrial look. Flos lights have been selected for a sleek, modern aesthetic, its black fittings punctuating the space.
Craftsmanship
In order to highlight Jotun's commitment to quality, design and craftsmanship, Styled Habitat selected of products and brands that evoke the spirit of Scandinavian design  and craftsmanship such as Carl Hansen, Fritz Hansen, Gubi, Menu, Mutto, &tradition, Vitra and Flokk.
These sit alongside works by local and regional designers and initiatives such as Nada Debs and FMBI.
For this project, Styled Habitat collaborated  with creative agency, Live Loud Girl who served as the stylist consultants on the project. Having worked with Jotun on their consumer market for over a number of years, the agency ensured that all design decisions were in keep with Jotun's design aesthetic and brand.
The regional headquarters in currently under-construction and is scheduled for completion by summer 2021.