If design is an art of translation, then Nada Debs can speak any language. The Lebanese designer, who was raised in Japan, has already earned global accolades for her special blend of contemporary craftsmanship. One of her admirers is Rossana Orlandi – the creative Milanese doyenne of unique coveted design and artworks from around the world. And without further ado Debs found herself with the perfect collaborator for her premiere solo exhibition at Fuorisalone del Mobile, which is entitled 'Up, Close and Personal'.
"'Up, Close and Personal' is a response to my own observations about materialism today and how we connect to objects. I realise increasingly that when we are involved in the creative process – of anything – we feel far more connected to it," says Debs. "The term 'design' is overused. I get concerned about bringing meaning to our pieces. So, when we design, we try to think a lot before creating a product to see if it has enough of a story or meaning," she explains.
Organising the exhibition happened very organically. "I mentioned to a friend about how I finally felt ready to exhibit during Milan Design Week. He happened to know Rossana and the next thing I knew, he had suggested my products to her and she was very happy to collaborate. Rossana has an expert eye, a diverse passion and a compelling sense of fun, too. I have always admired her ability to bring people, products and ideas together, and to host them beautifully and effortlessly."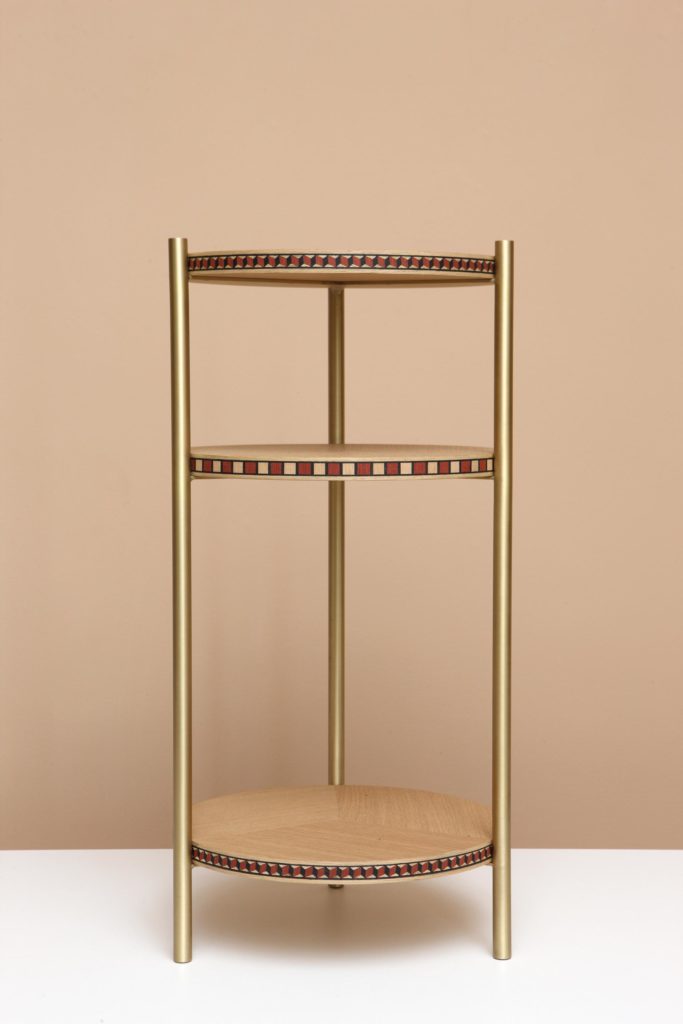 The captivating exhibition will include five collections. 'Funquetry' is a furniture collection that explores a playful, contemporary interpretation of the traditional handcraft technique of marquetry. 'My Beirut' is a collaboration with Norwegian paint experts Jotun to develop a colour called 'My Beirut' which will be applied to the gallery's walls. 'Refraction' is a family of pivoting mirrors in four shapes and six different but complementary colours. 'Tatami' is a collection of trays and boxes that combines woven Tatami flooring from Japan with marquetry craftwork from Beirut. Finally, 'You & I' resulted from an invitation, to design a collection of rugs, from the Fatima bint Mohammed bin Zayed Initiative (FBMI), a social enterprise that supports and empowers female weavers in Afghanistan.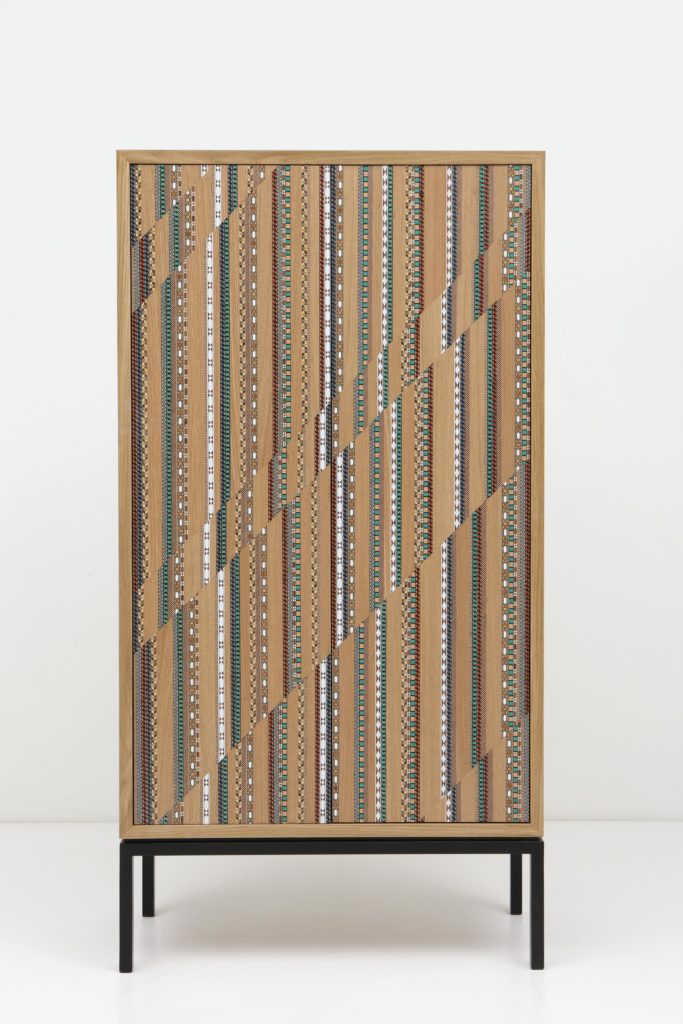 The path to the show was marked by three key moments. "The move to our new premises at the heart of old Beirut has been pivotal in giving me a lot of inspiration and ideas. My trip to Kabul to create the 'You & I' carpet collection with FBMI has definitely contributed to pushing things along. And how brilliantly it was received during Dubai Design Week last year was a huge motivator. Thirdly, developing the 'Funquetry' collection, working with the traditional craft technique of marquetry in a playful manner to give it a new life and bring it bang up-to-date," she explains.
Debs' exhibition also reflects her thoughts on the creative process. "I think anything made with the human hand is appreciated internationally," says Debs. "We are human first and foremost, and hence the focus on contemporary craft is quite a global concept. But it is by always searching for the balance between the local in the global and the global in the local that we pride ourselves on what we do."
Her process also reflects this conceptual framework. "Usually I start with a simple sample of a craft technique and I experiment from there. Once I have this sample, I spend a lot of time looking at it and trying to find a concept that will highlight the technique. It could be a trend, which is what the zeitgeist of the time reflects, or it could be an internal need to highlight the value of something. Or it could be a line from a poem, which was the inspiration behind the 'You & I' carpet collection – the poet Rumi's 'Apparently two, but one in soul'. To me, the journey is more intriguing than the finished product… That said, the finished product ends up telling the story of the journey!"
And while this is a lovely rhetorical statement, it also holds challenges. "The biggest challenge is in making sure that the products speak a global language, which we call here in the studio 'glocal' – the global in the local and the local in the global. Since this is the first time we are showing in Milan, we want to make an impact with this 'glocal' concept in mind. I believe today people are very open and appreciative of the impact of culture on design, and it's always been at the root of my designs."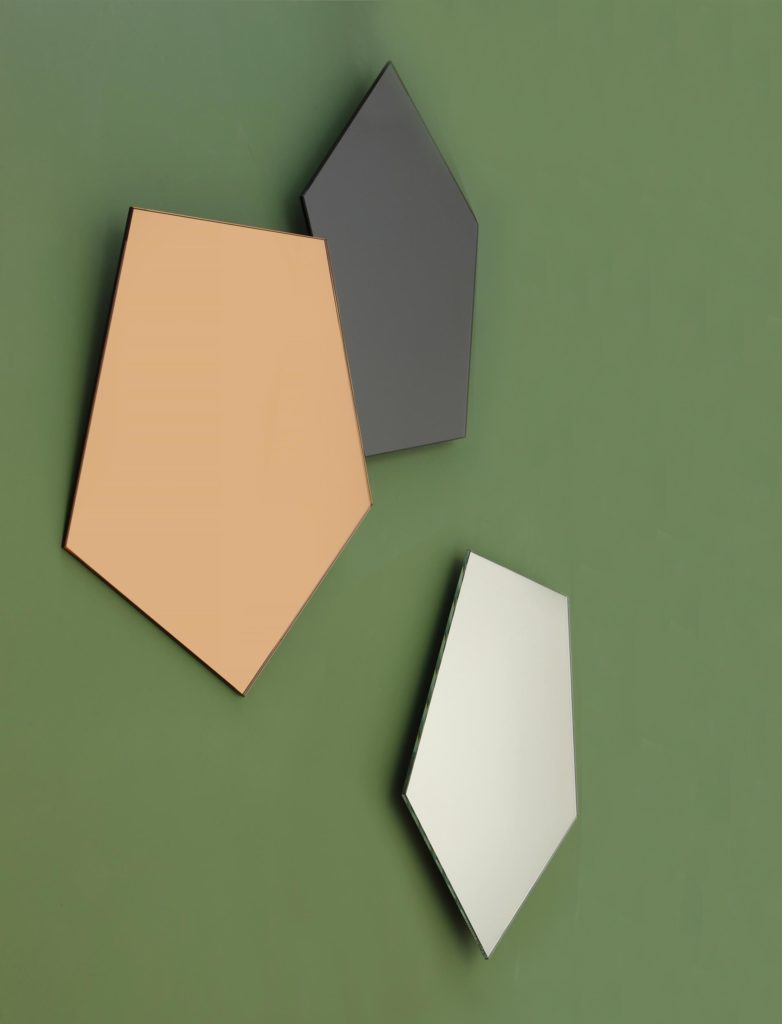 Aside from Salone, Debs will be savouring all the city has to offer. "Milan is so full of design inspiration throughout the year," she says. "I recently visited Dimore Studio and the new Valextra Showroom by Kengo Kuma – and the Fondazione Prada is a wonderful place as well."
As for her next step, "This year has already started off on a big high with our newly redesigned 'open door' studio and now our debut show at Galleria Rossana Orlandi. We are working on some prestigious interior projects as well as stepping into the international design scene with some more collaborations," she reflects.