This piece was originally published in the April 2020 issue, which you can read for free here.
The new focus for interiors is the use of natural materials and patterns that are inspired by the beauty of nature, from canyons to deserts, replicated in furnishings and accessories by twisting shapes, fabrics with graceful patterns and strikingly material, pigmented surfaces. These surfaces are transformed with new finishes – soft, matt or polished – and are able to adapt to different styles, from vintage to industrial, and from modern to maximalist.
Colour can be one of the simplest and most effective routes to creating an inspiring environment. Colour determines the atmosphere of a home and expresses the personality of the people who live in it. So, when making a change in our everyday lives, the colour of our home is a good place to start.
---
Benjamin Moore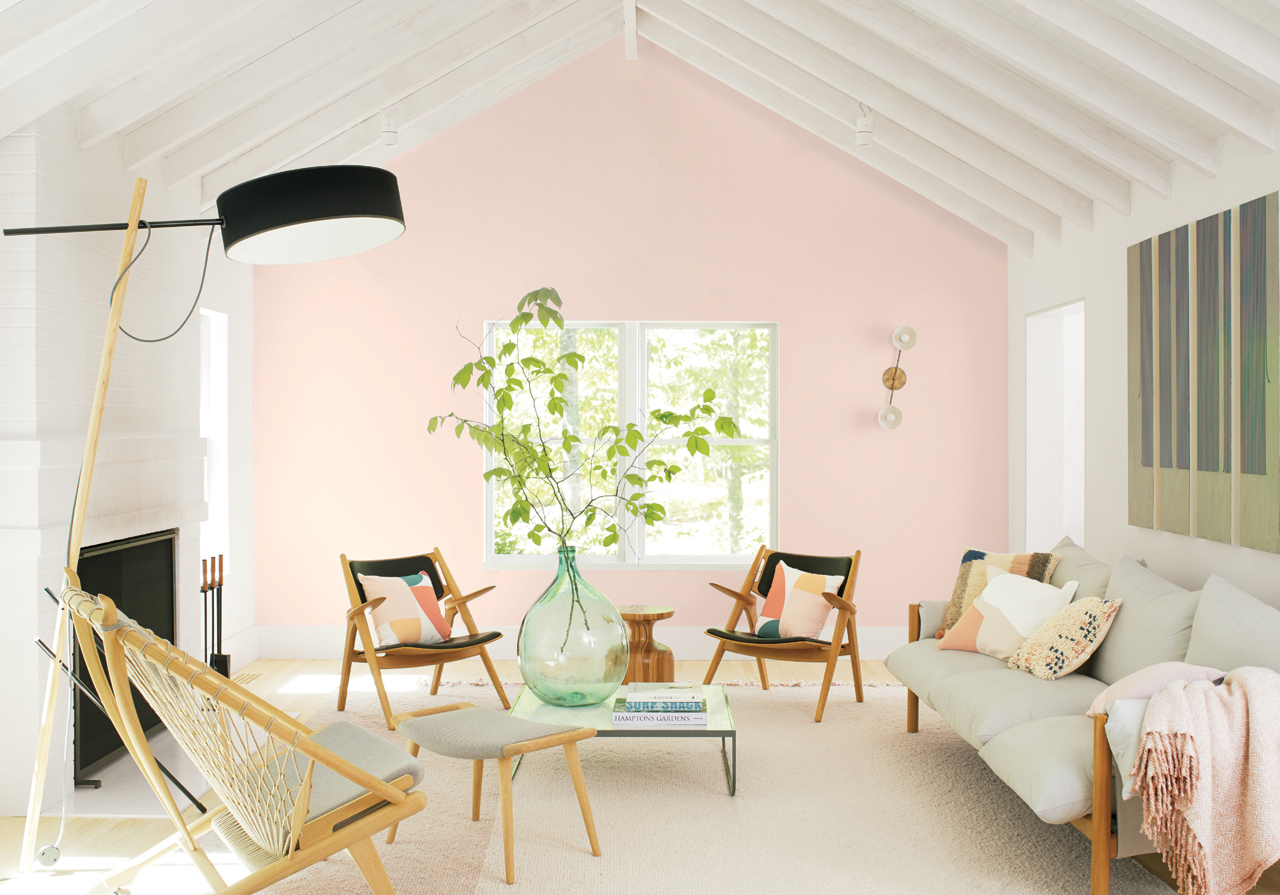 Benjamin Moore revealed its Colour of the Year 2020 as First Light 2102-70 – a soft, rosy hue. "We selected First Light 2102-70 as our Colour of the Year 2020 to represent new dawn of idealism, design and living," explains Andrea Magno, Benjamin Moore's Director of Colour Marketing and Development. "First Light 2102-70 reflects a new definition of the home – a shift in mindset from the material to satisfying the core needs in life: community, comfort, security, self-expression, authenticity and ultimately optimism." It's one of ten colours the brand has selected to guide us into the next ten years and beyond.
---
Jotun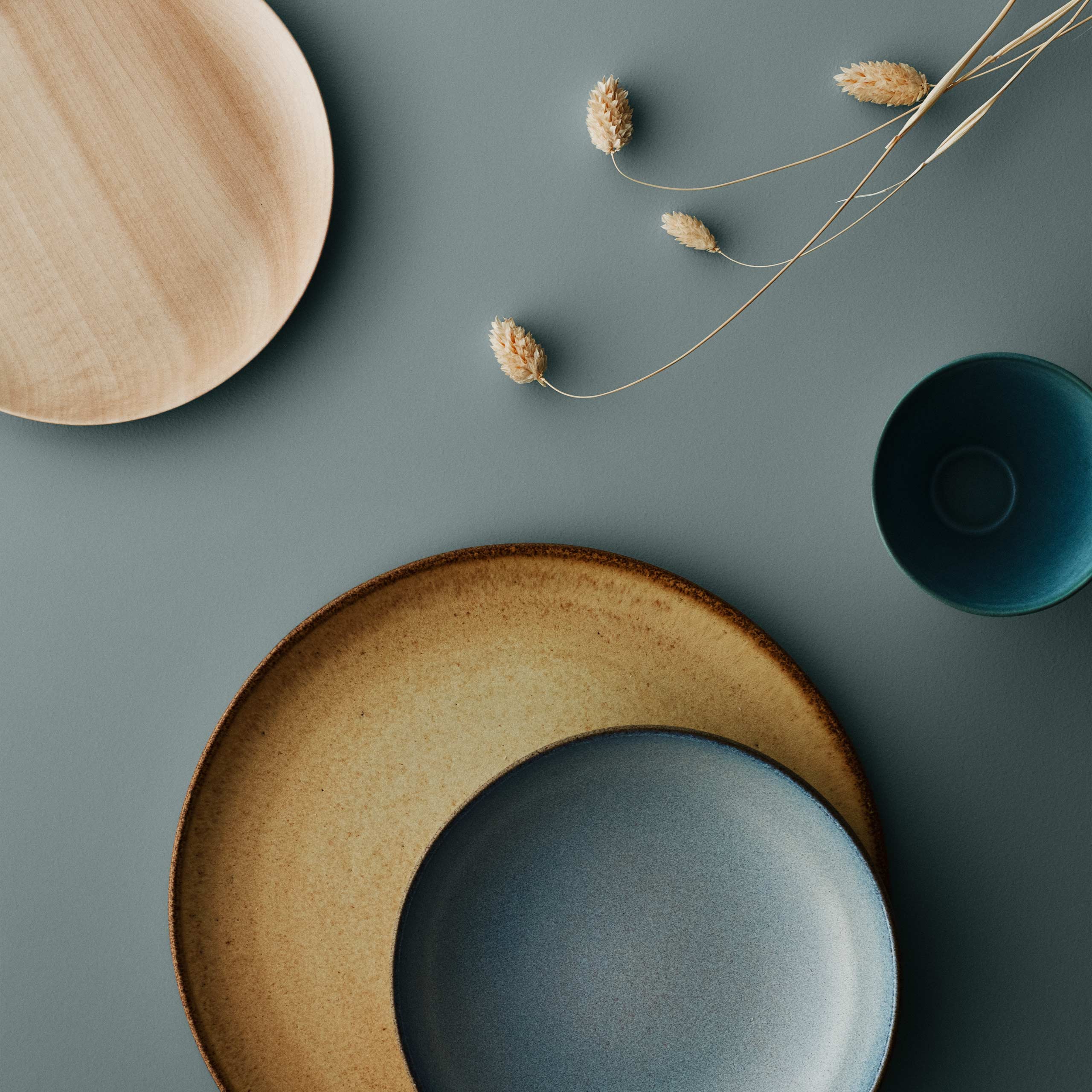 Meanwhile, Jotun has unveiled its 2020 Colour Design under the theme of 'Celebrating Colours' – 12 new colours matched with eight timeless hues. "Each colour conveys a deeper meaning, helping to create an environment that will enable people to thrive," says Rana Khadra, Colour and Creative Manager at Jotun Middle East, India and Africa. For example, Serene Blue evokes the freedom of the sea.
---
Novacolor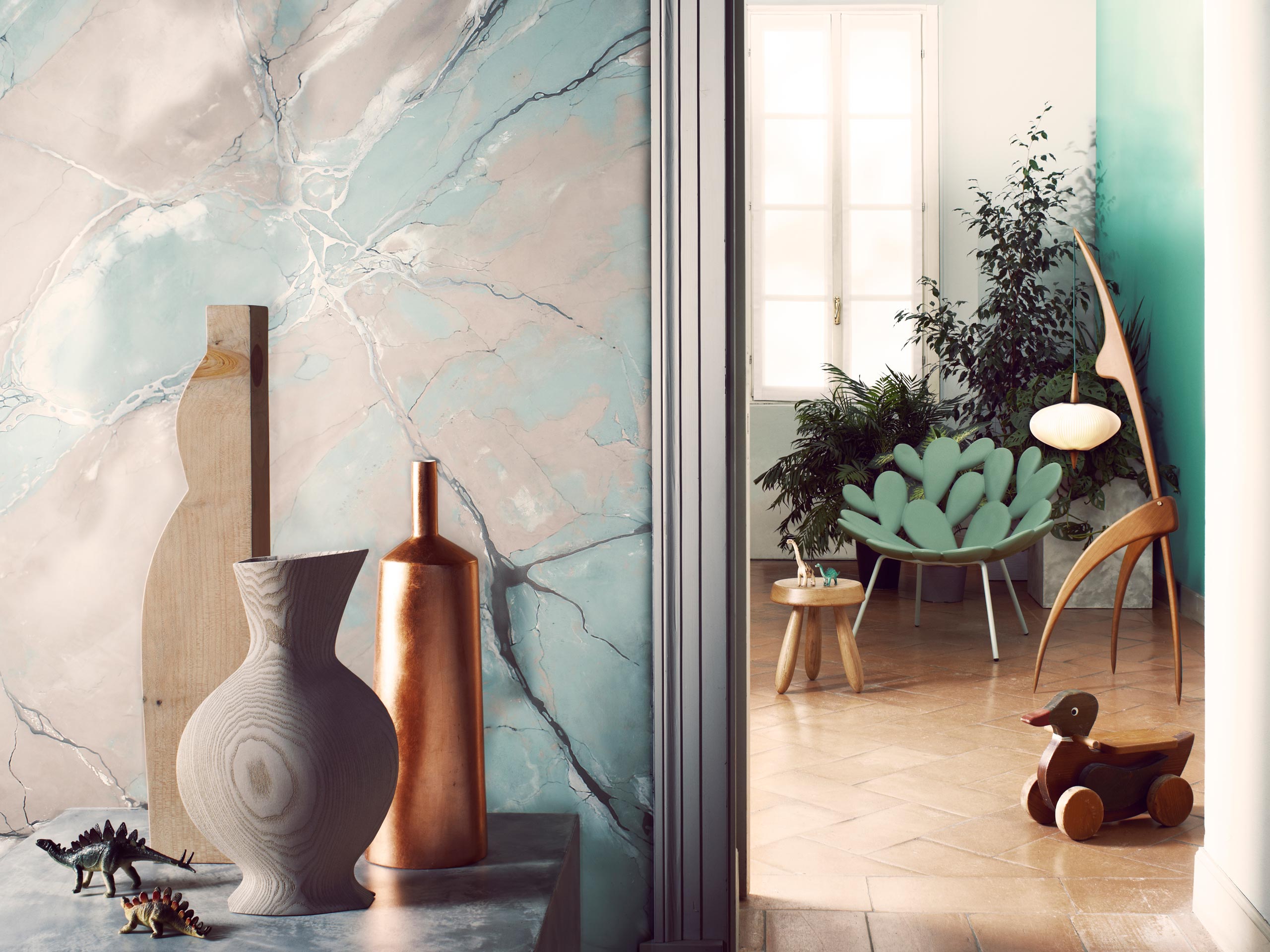 Also emphasising serenity is Novacolor, which endorses a 'joyful revolution' in its new collection – to restore harmony and balance in social spaces. Novacolor has been an active and constant player in this global movement for several years, not only through its communication campaigns but also through its ongoing commitment to transforming production using biomass raw materials, and studying products that are not only sustainable but also functional – linked to well-being and awareness.
---
Wallpepper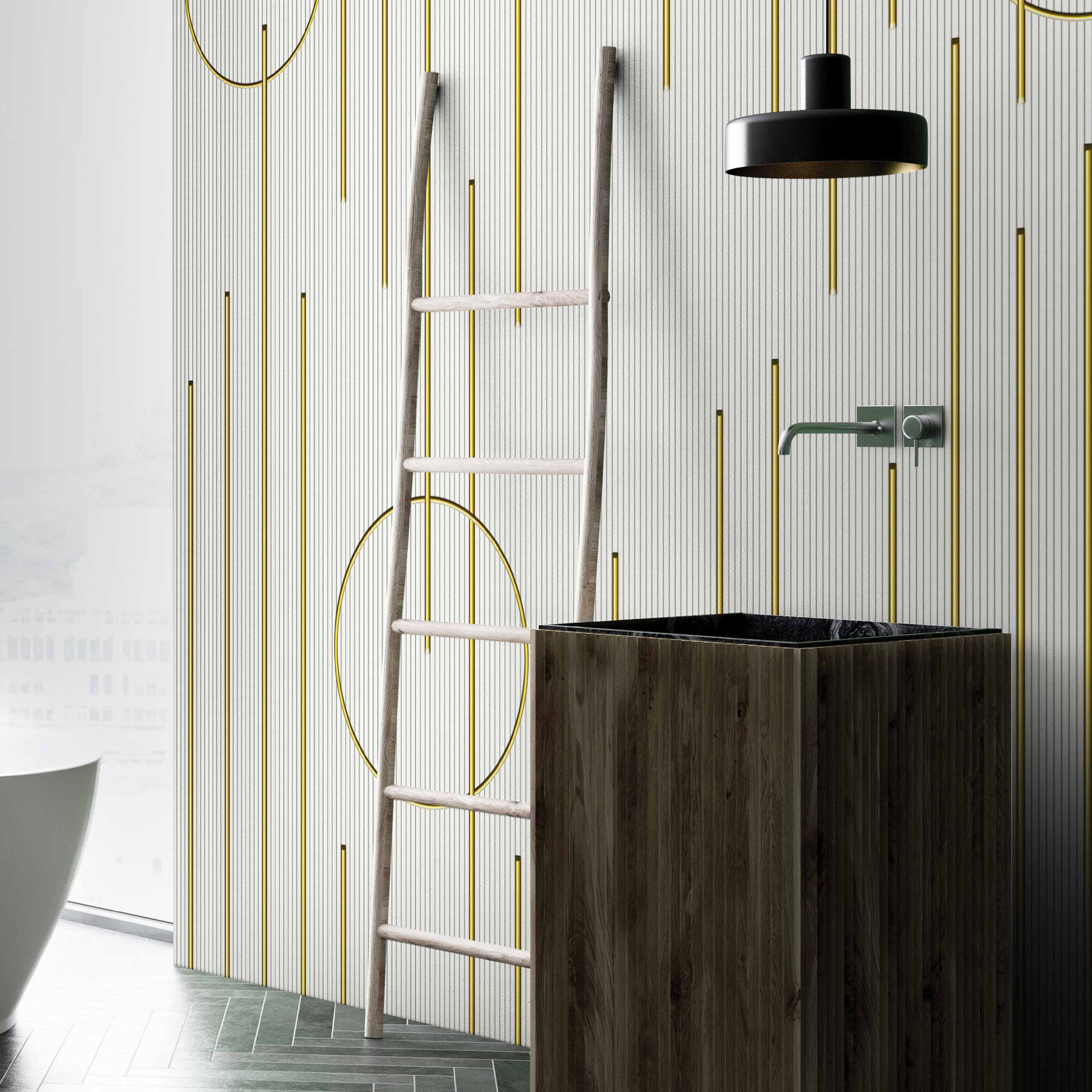 No less innovative or sustainable are Wallpepper's designs. The brand's new H2O system is the result of careful technical research to bring artworks to areas that are in contact with running water or have high humidity levels. The technical fabrics, which are PVC-free, are also are breathable and water-resistant.
---
Technografica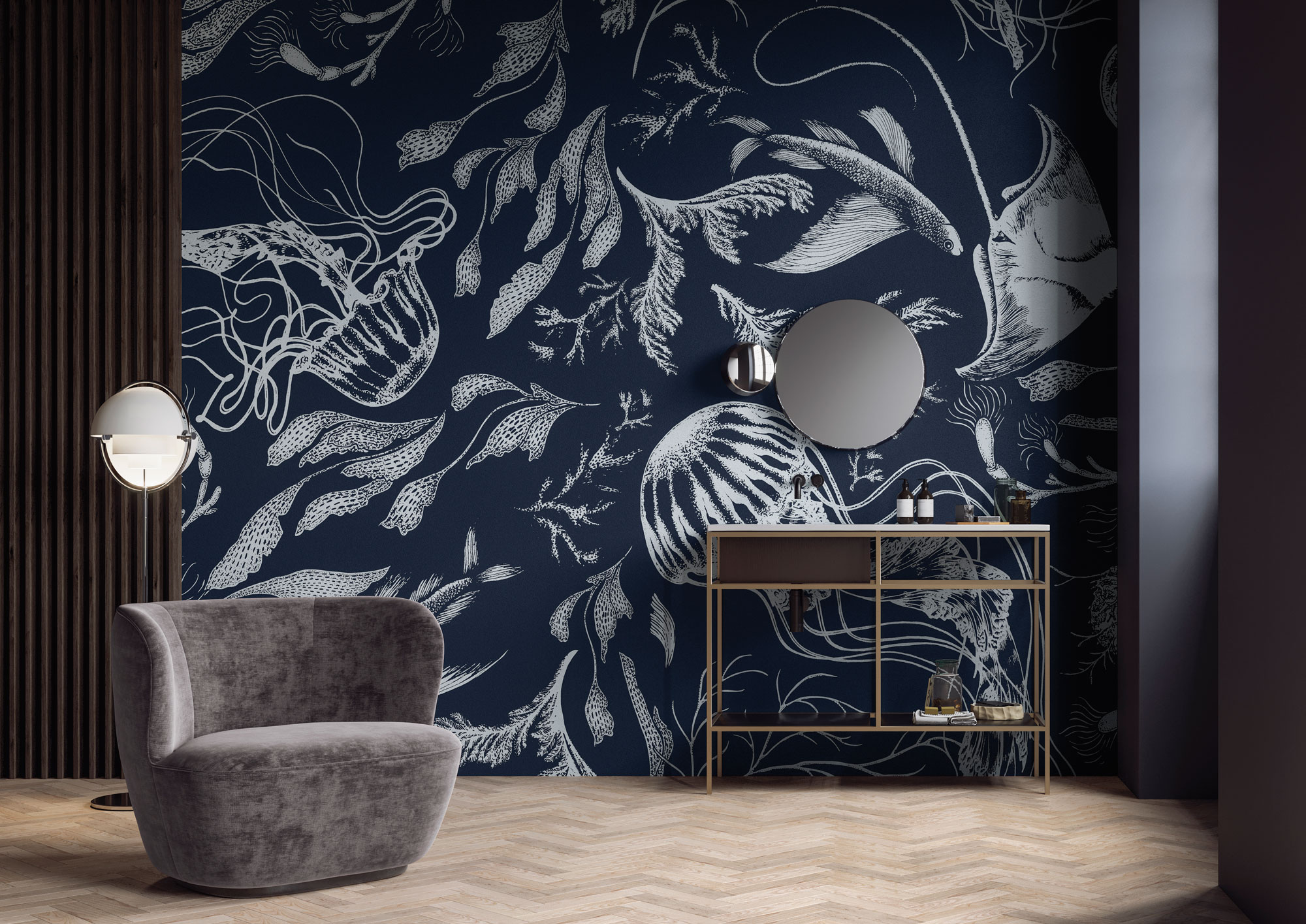 Technografica features lush vegetation, wild animals, local plants and sea life from the Philippines, hand-drawn by local artist Feanne before being digitally printed. The graphics are customisable with a range of finishes, from waterproof wallpaper to soundproof options, as well as an ecological cellulose fibre version.