Roar's latest project is a playful co-working and social space for young professionals featuring neutral tones, swiveling doors and plenty of flexible and adaptable spaces to suit various working and gathering scenarios.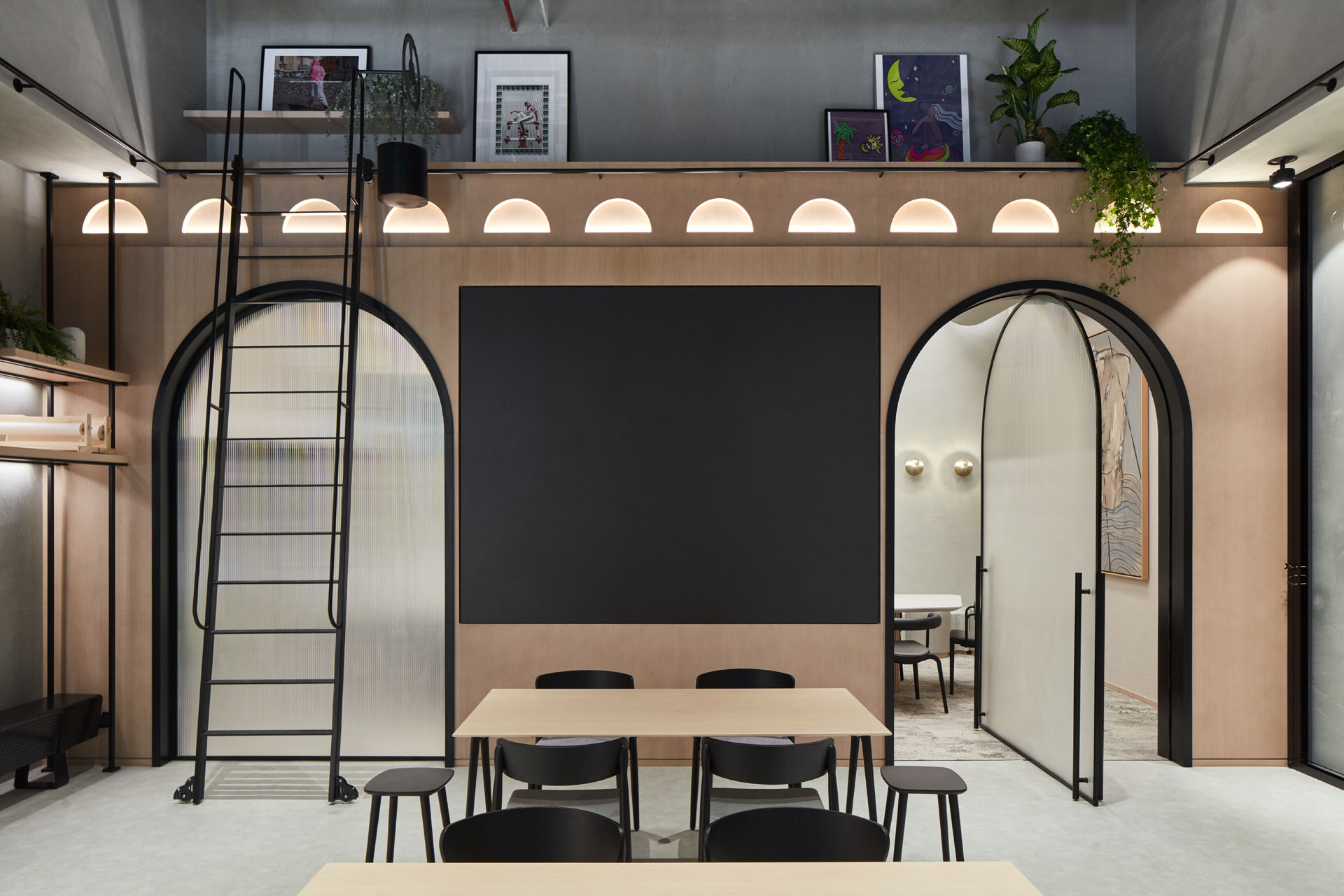 Niche is located on the ground floor of the Foster + Partners-designed ICD Brookfield Place, between the entrance of the new The Arts Club Dubai and the Gate Avenue retail zone, and hosts a number of functions, from workshops tp art pop-ups and wellness sessions.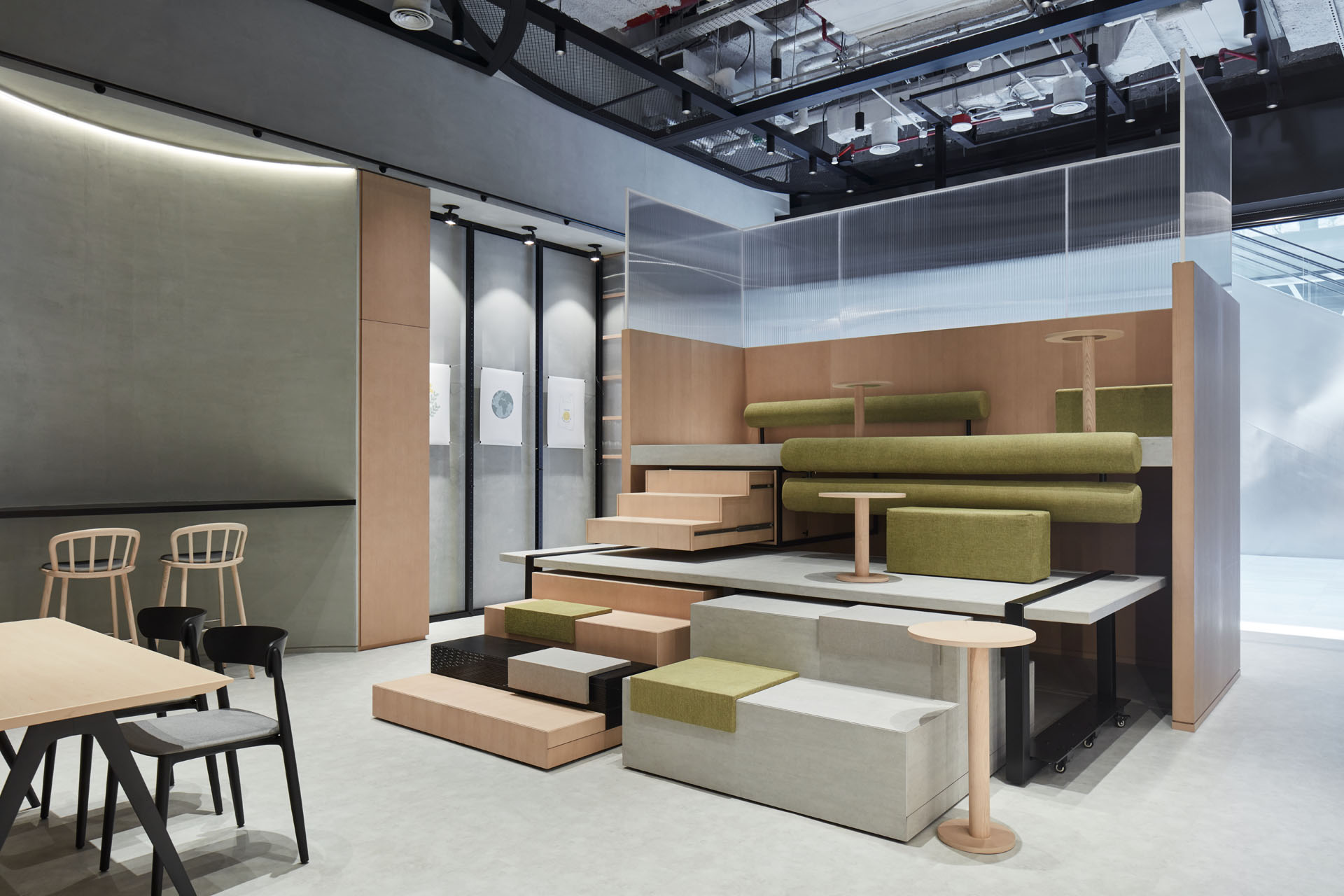 An open-plan co-working area is set alongside individual bar-style seating with a private boardroom and custom-made foldaway amphitheatre designed for talks and lectures.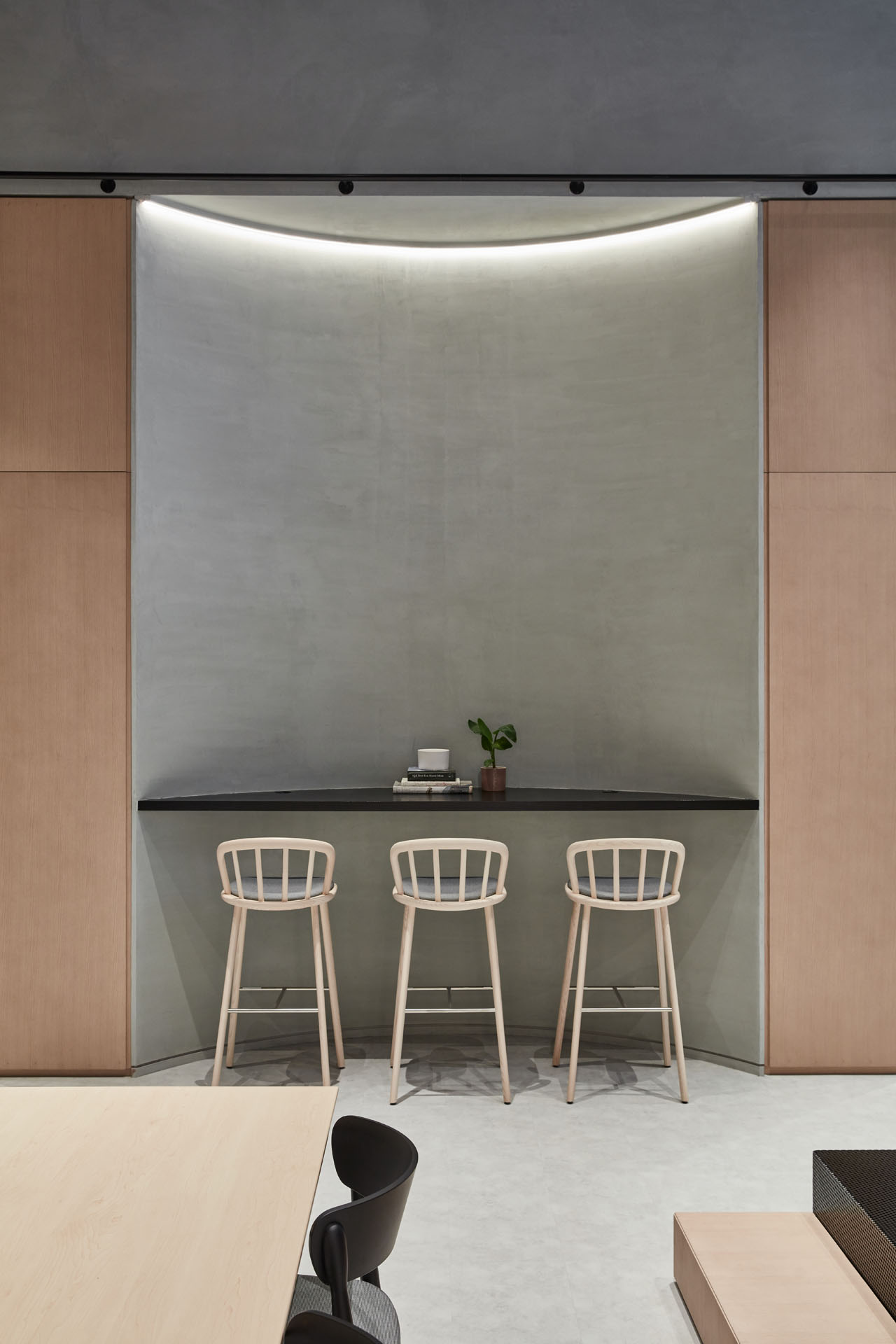 "The brief was to create a space that would be a magnet for a diverse group of people and where professionals from the offices would interact with artists, musicians, yogis and psychology professors," Pallavi Dean, founder and dreative rirector of Roar, explains.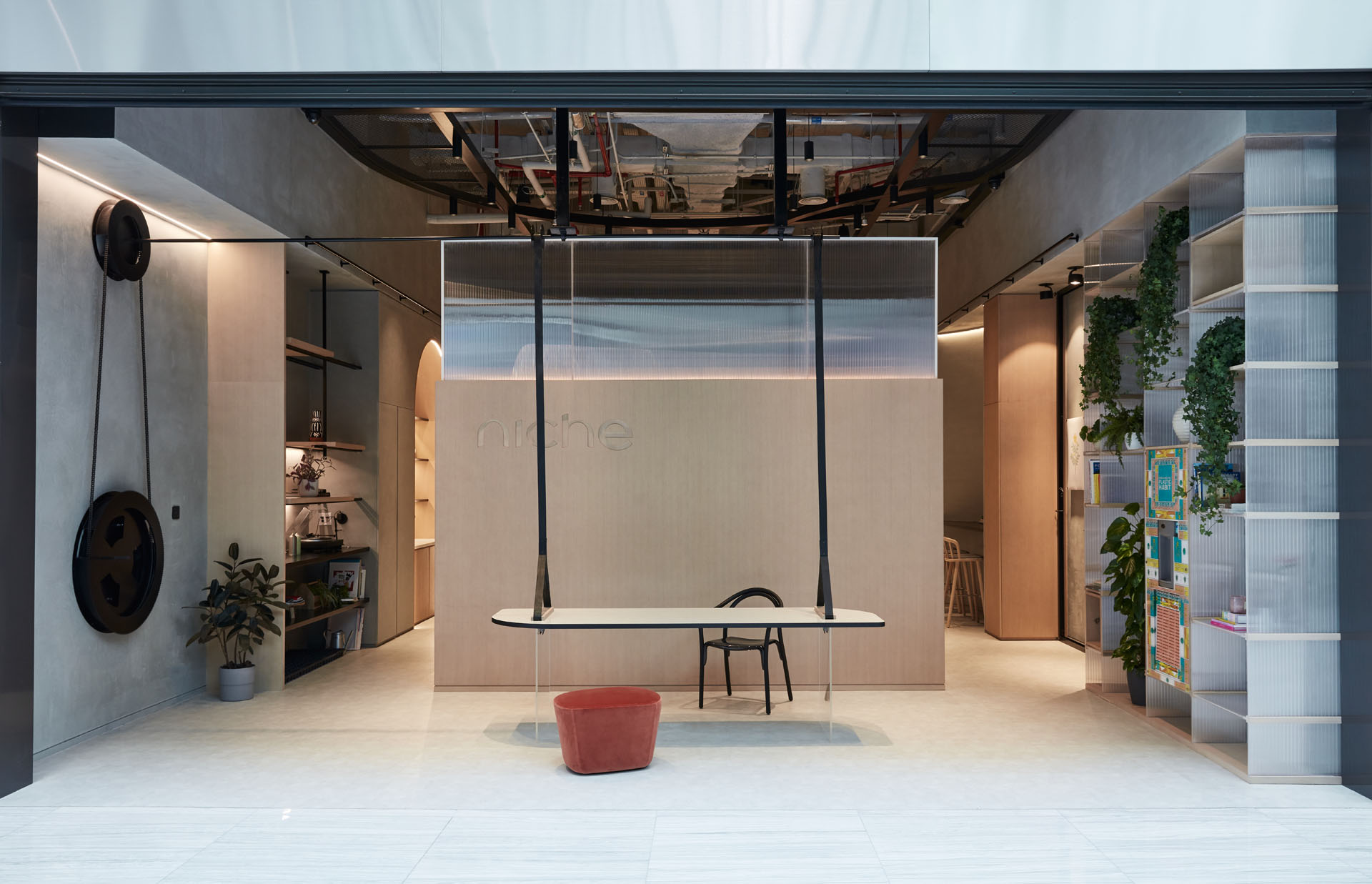 "To achieve this, we created a flexible space that could morph to suit the activity, easily converting from a co-working space with shared long tables to individual work on stand-up desks, from a closed meeting room to a group collaboration.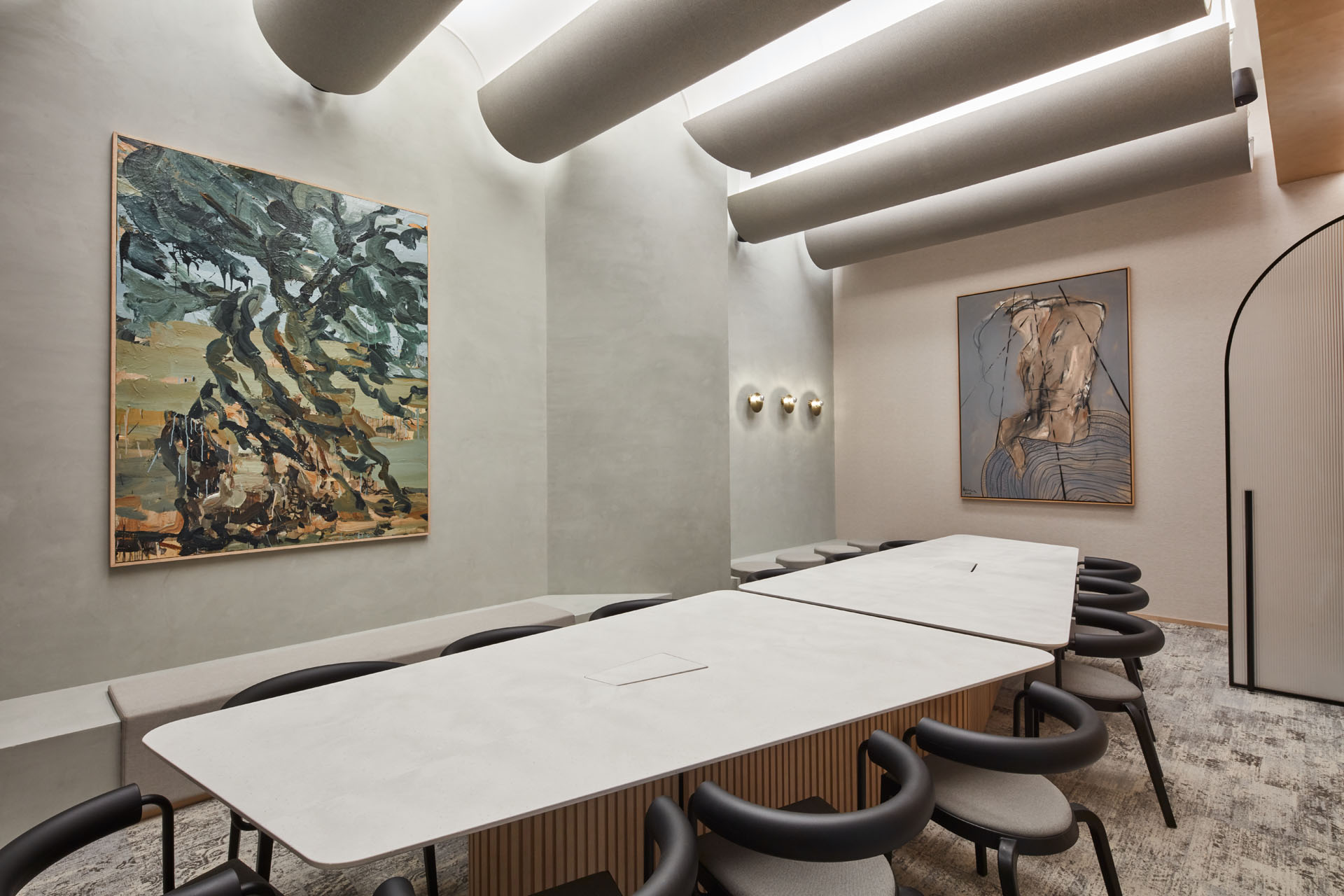 "But as soon as you clear away the tables, you have an open space for a meditation class, yoga workshop or social activity – promoting wellness was a key part of the brief. And to accommodate talks and presentations, we designed a fold-out amphitheatre where people can watch and learn."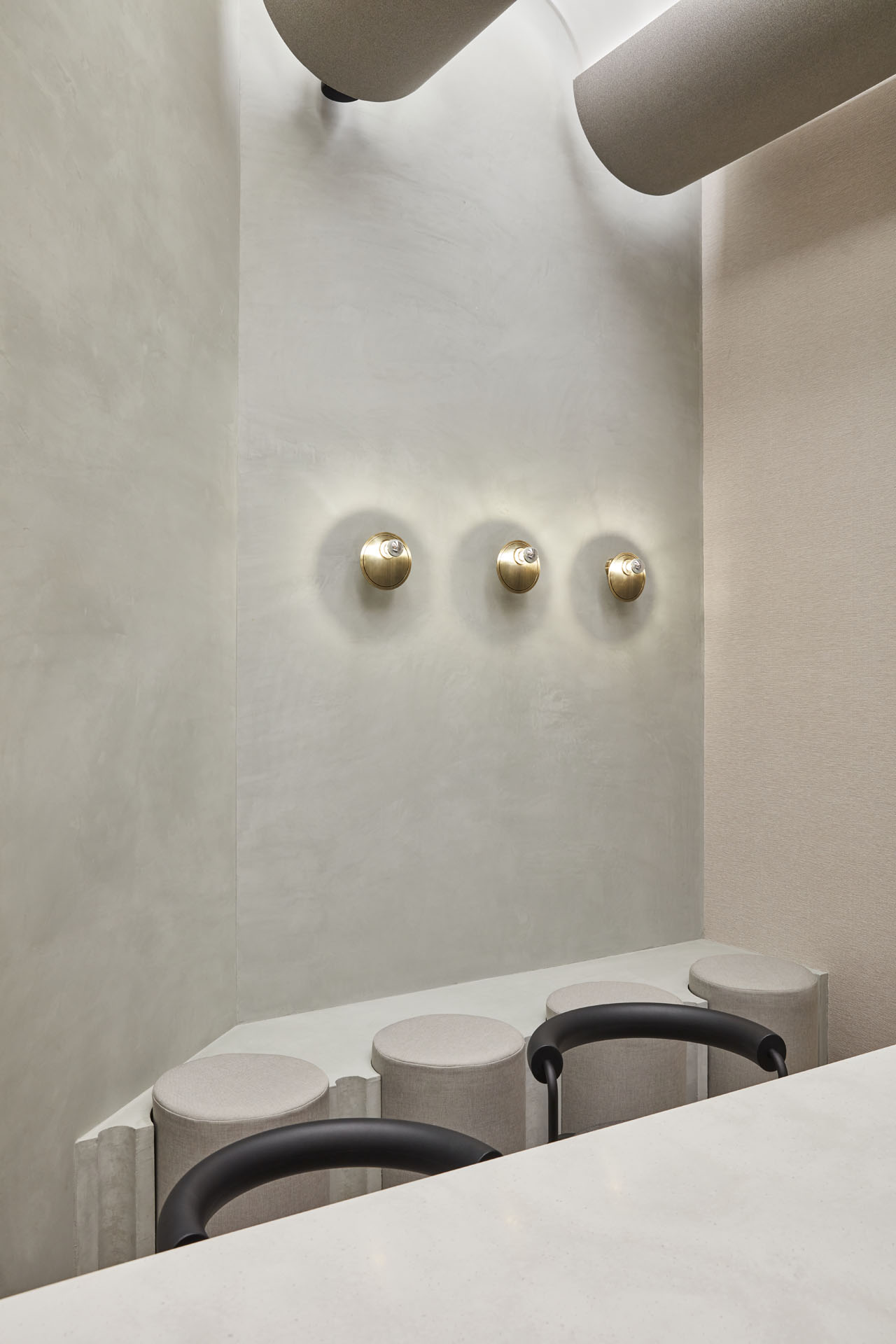 The 125m2 space features furniture from brands such as Pedrali, Infiniti Design and Brunner, as well as lighting by Light Link.  BSH wallpaper has been used for the walls while the flooring includes carpets by Modulyss Carpet as well as Greenhawk concrete effect vinyl floors. The custom-joinery and fit-out was completed by ISG and Noaf Interiors.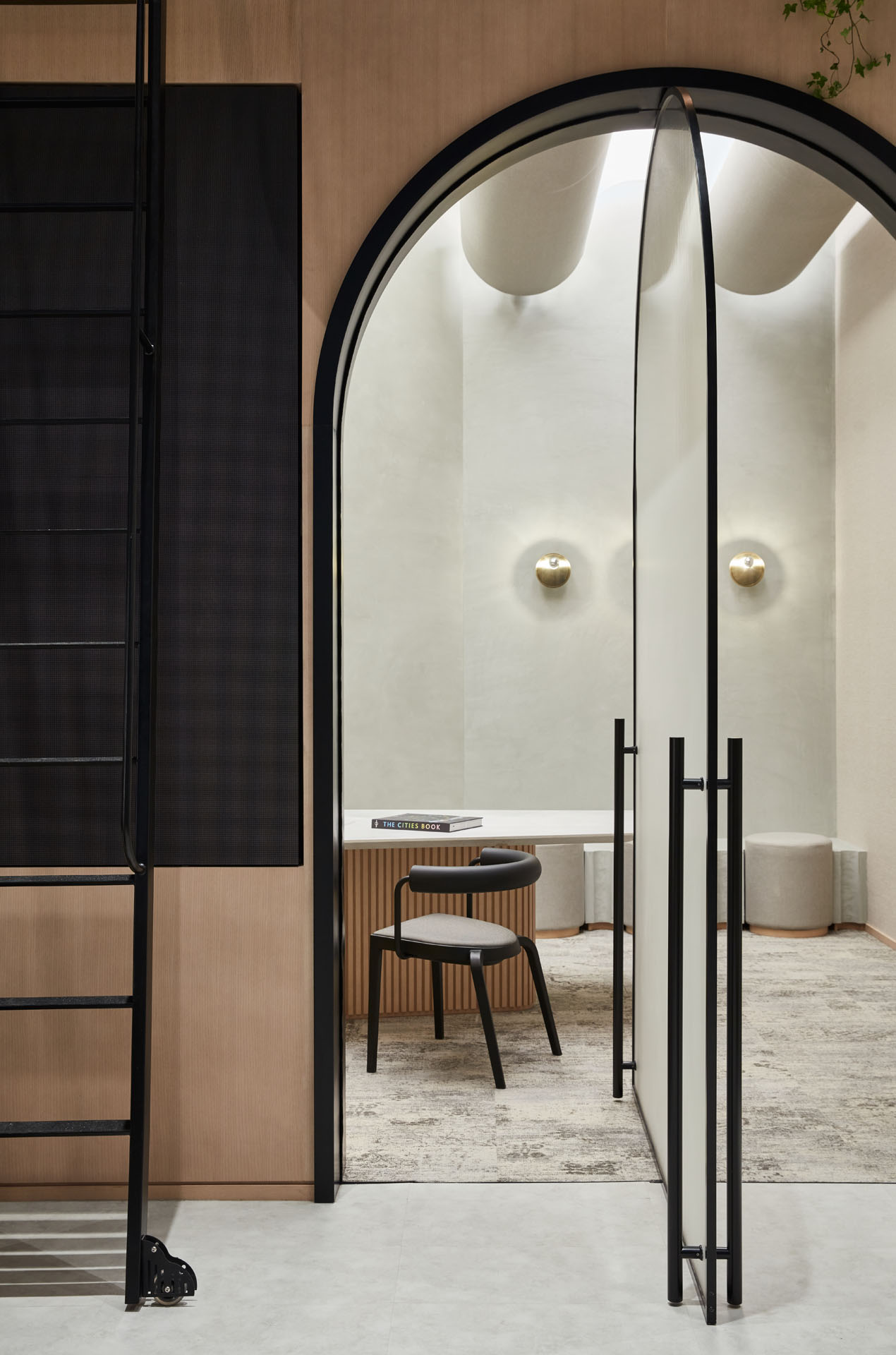 "We want ICD Brookfield Place to be much more than just another office block – we also want it to be a vibrant social and cultural hub. The magic happens when the creative and corporate worlds collide, and Niche is an important part of that," Ben McGregor, Investment director at ICD Brookfield Place, comments.
Photography by: Oculis Project