Organic forms and arches as well as warm hues of pink and rose gold seduce the eye in this new cafe and floral boutique designed by Emirati designer Abdalla Almulla in Al Ain, UAE.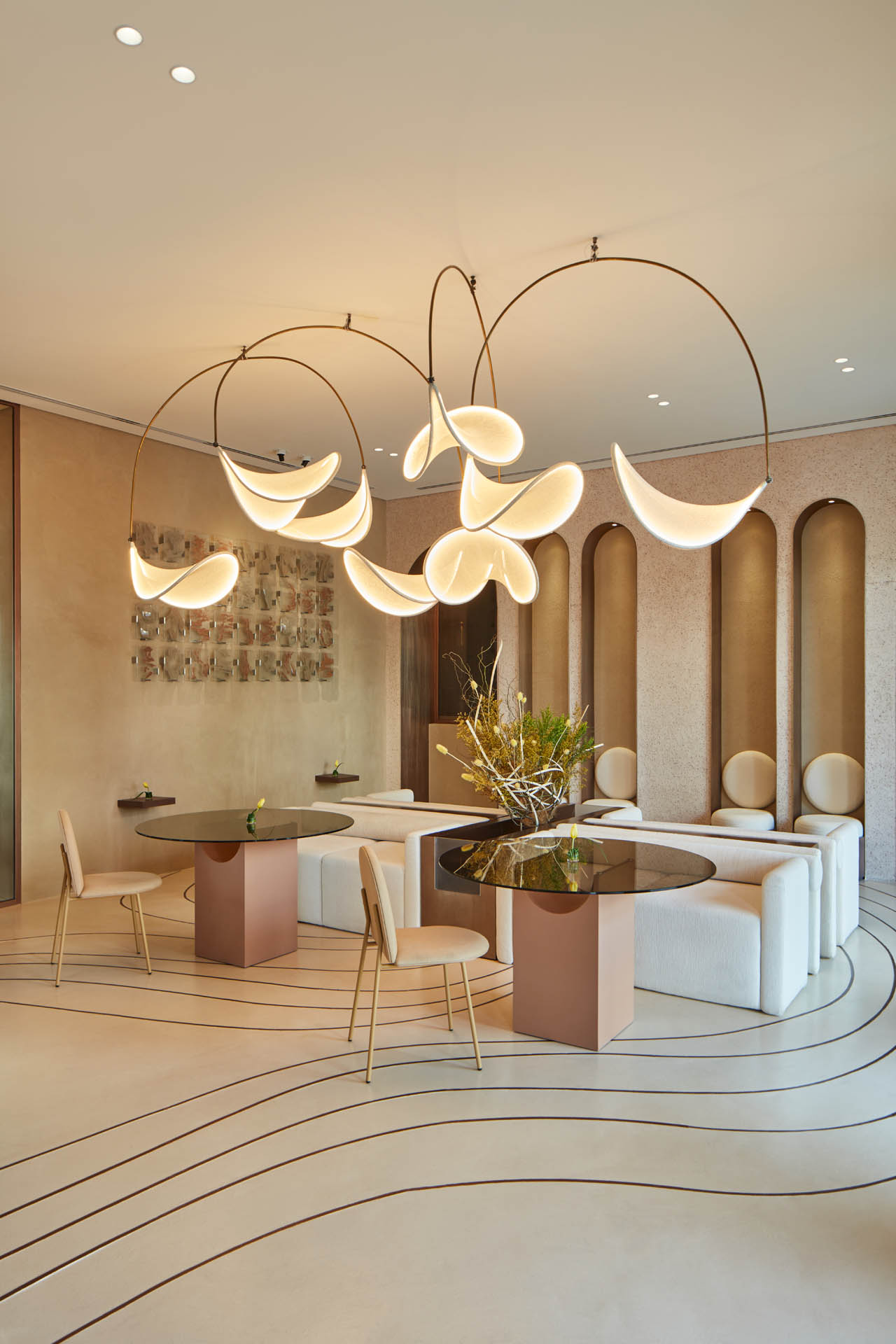 Merging the words 'espresso' and 'roses', the two concepts of the multi-functional space combine to evoke the brand's essence of the 'art of gifting'.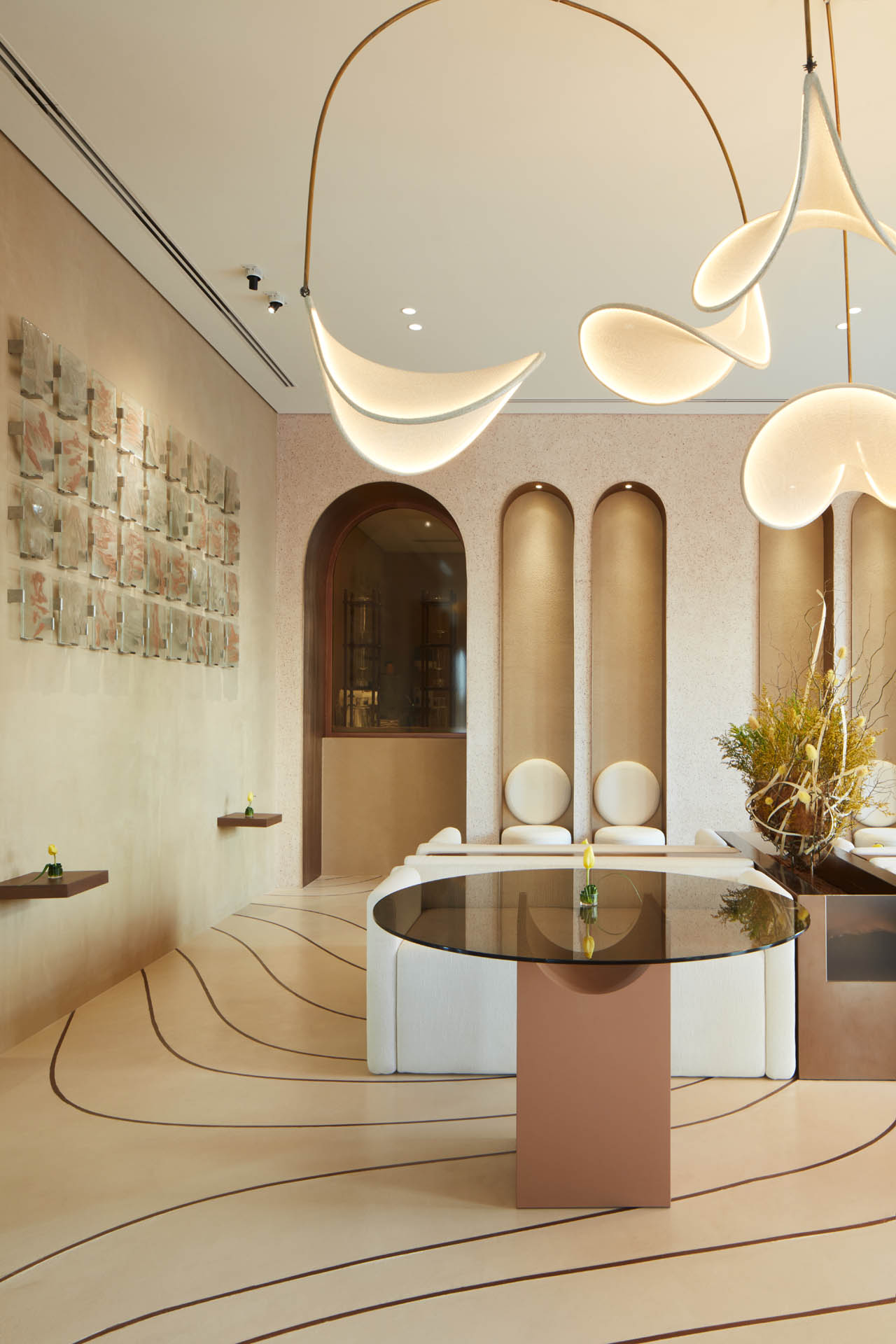 The volumetric floral station features the same accents of rose gold in its windows and arched doors as the cafe, which connects to the cafe through a separate converging pathway.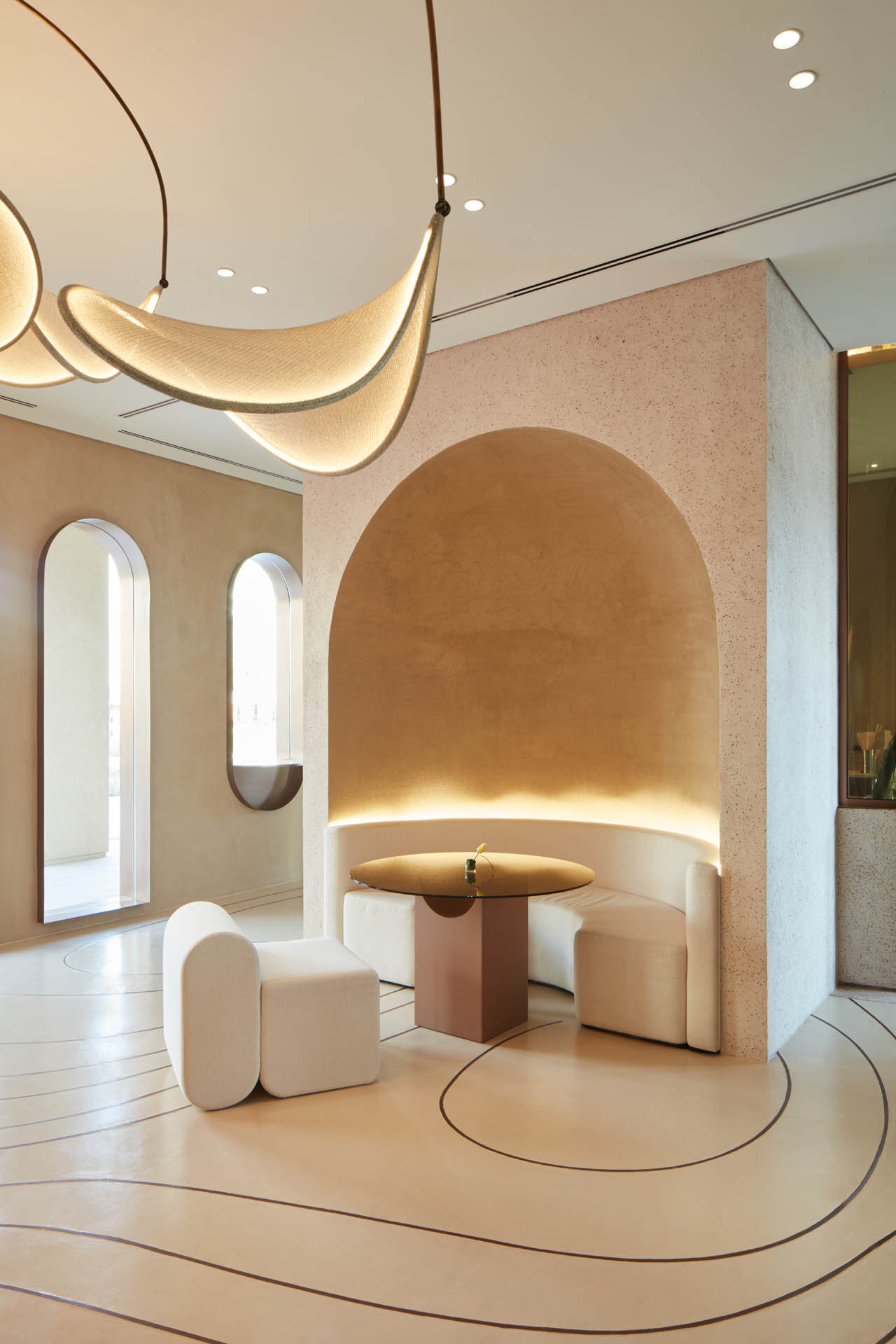 The arches are a central theme across the space, described by Almulla as "powerful structural elements [that] have a deep significance in design as they create an array of perspectives."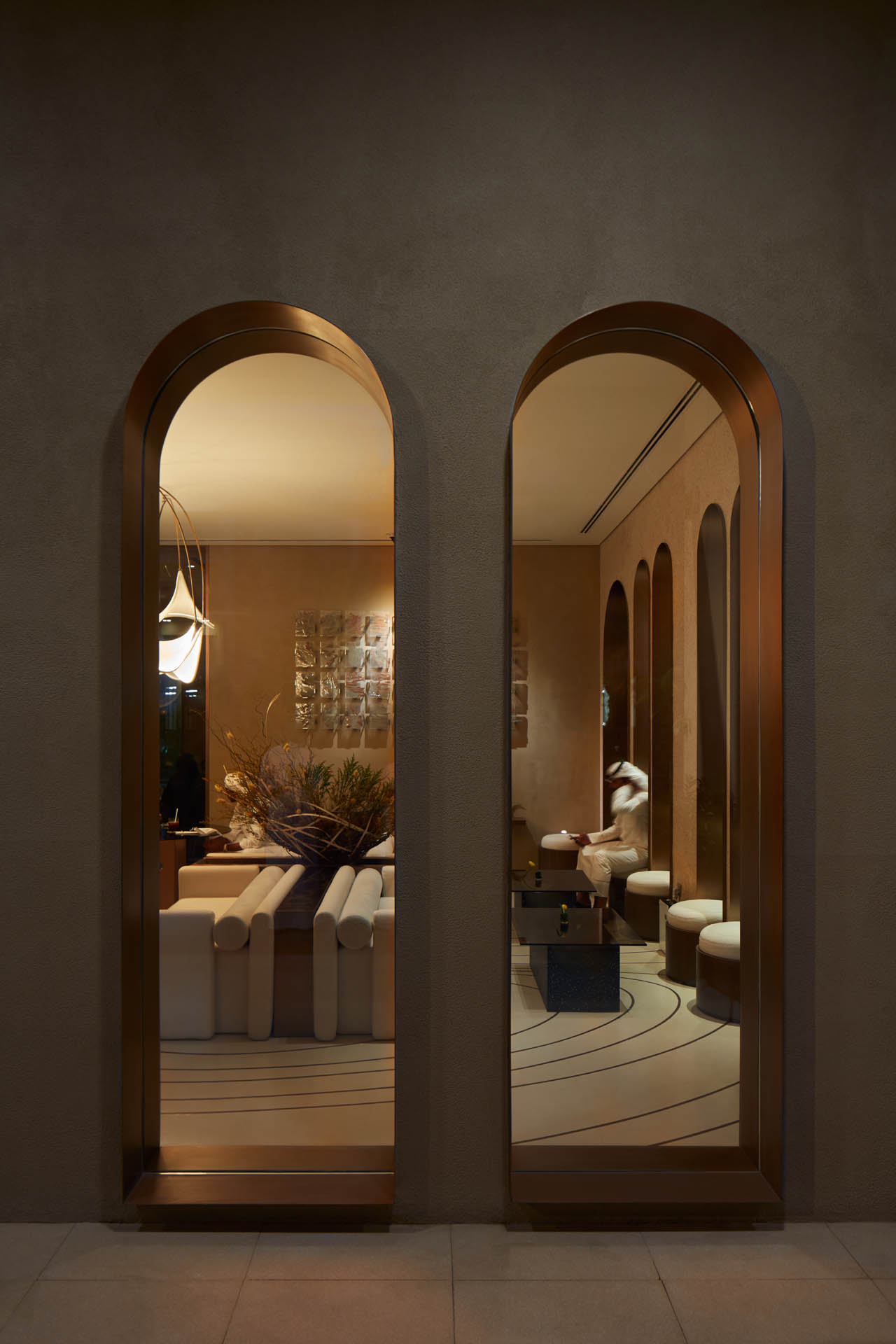 The open cafe and lounge features various seating arrangements, with organic-shaped furniture and lighting pendants purposefully curated to compliment the array of arches.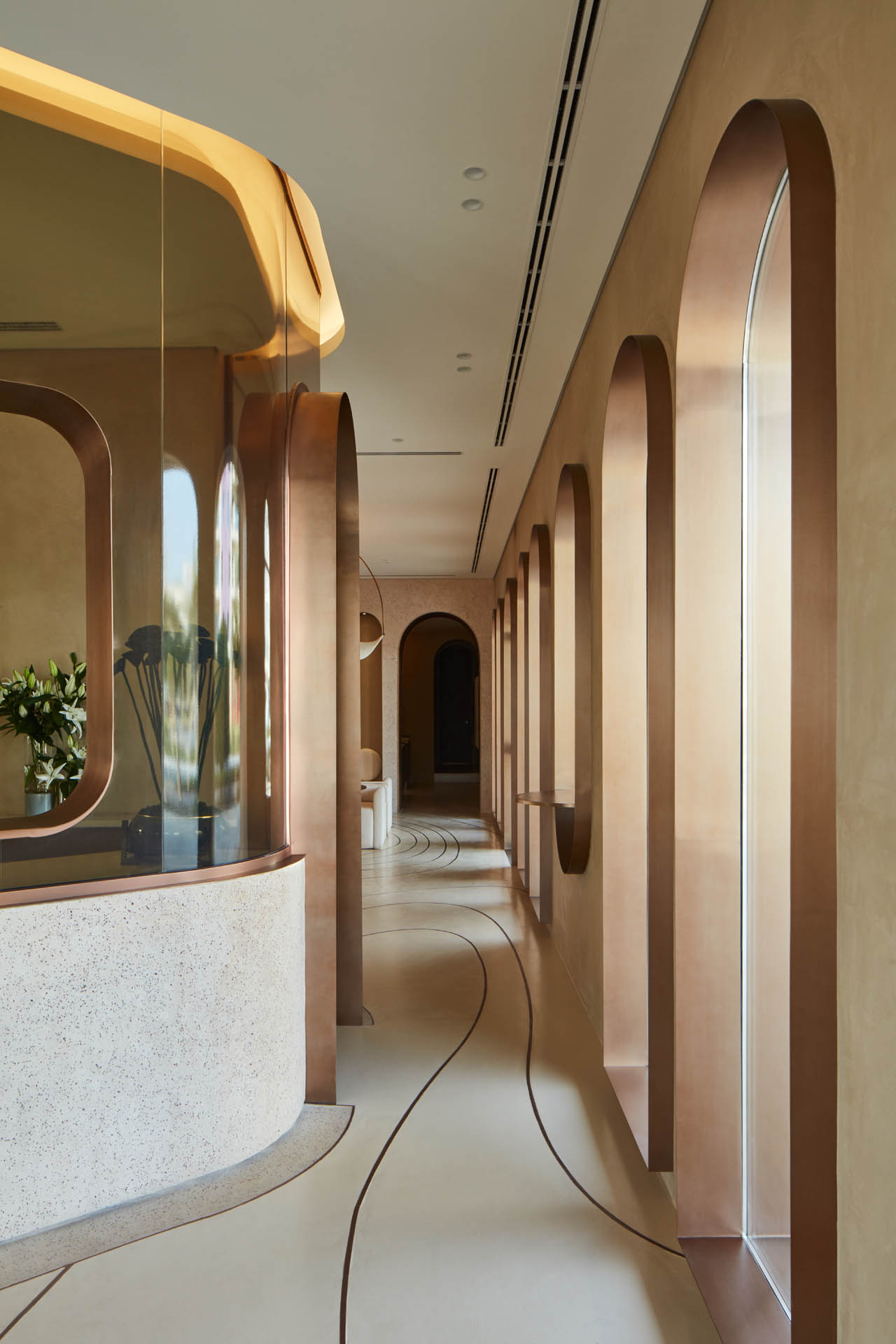 "All the pieces are designed in organic forms to create a cohesive momentum for the space where senses can drift between the different pathways in the space," Almulla describes.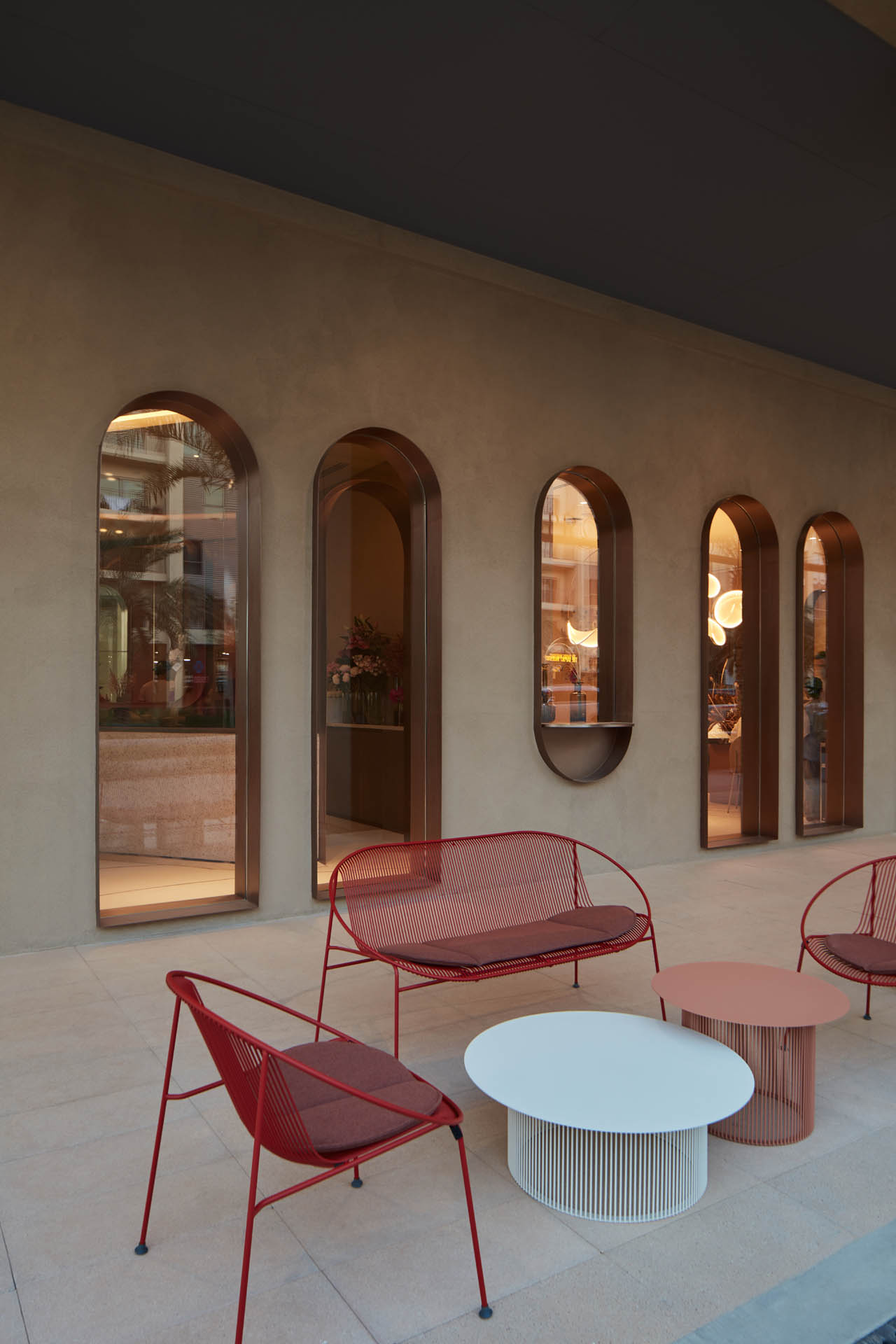 A sensuous glass artwork by artist Latifa Saeed showcased in the cafe features a collection of sand from the seven emirates that are displayed through glass panels. The light pendants that illuminate the space are harmonious with the space and are reminiscent of flower petals.
Photography by: Oculis Project