Italian architects Ciclostile Architettura have renovated an antique Tuscan farmhouse into a contemporary home while staying mindful of its historical and environmental context.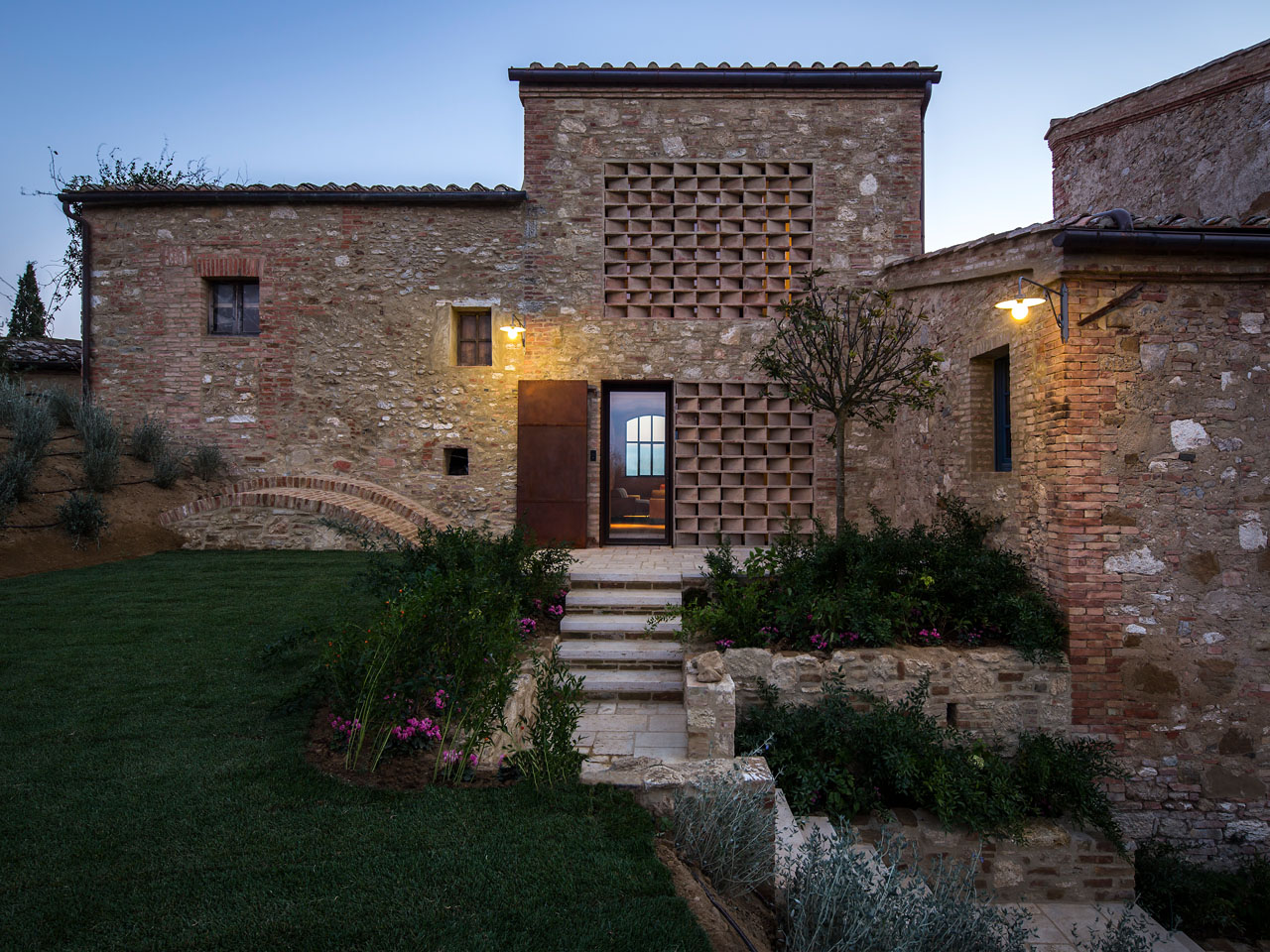 Set in the heart of the Sienese Clays in Italy, Podere Navigliano now showcases a reinterpretation of traditional elements which has allowed the architects to find a new language and a new aesthetic that is inseparably linked to its tradition.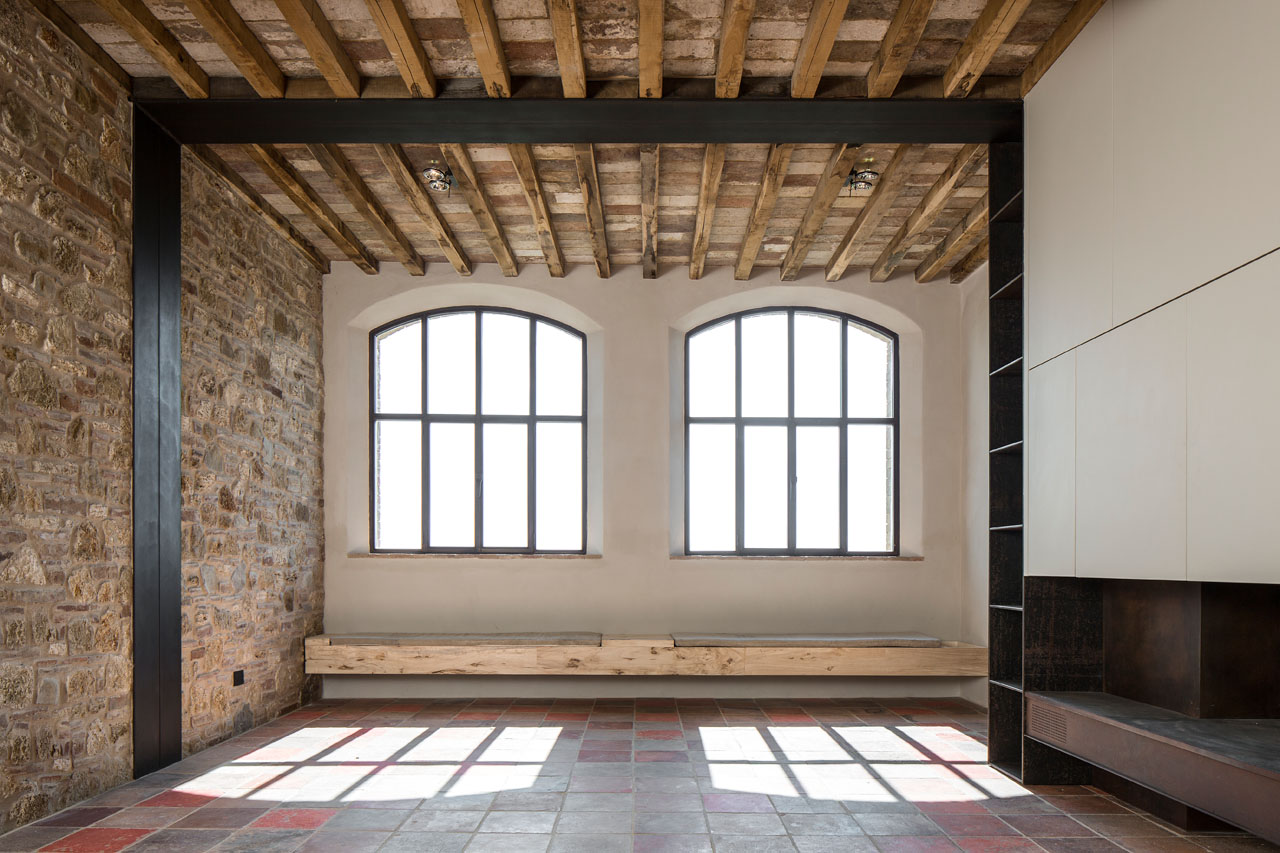 The renovation of a farm of spans 600 sqm spread over three levels: a ground floor that was used as a stable and service areas for agriculture, the first floor that housed two apartments and the second floor which consisted of two turrets that serviced of the apartments.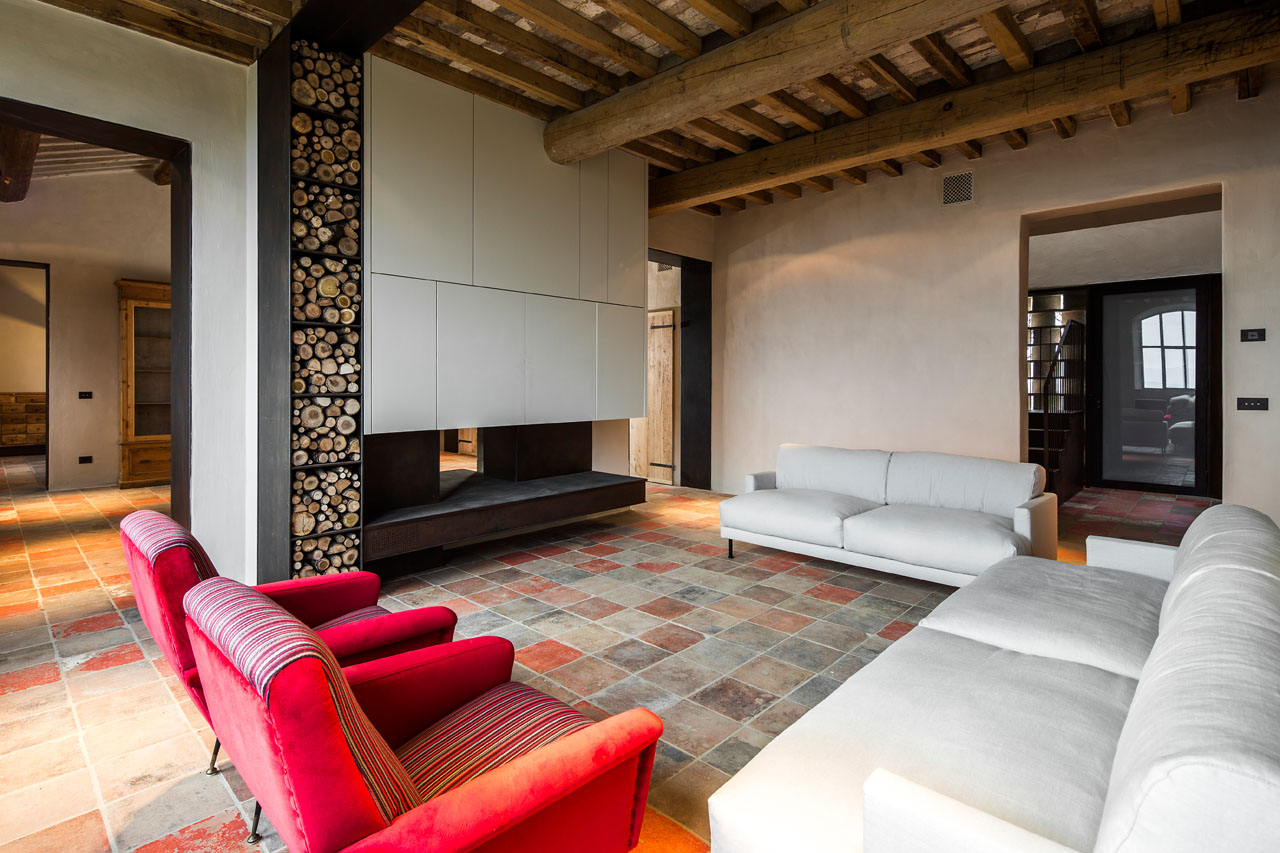 Through a new arrangement of the interior, the architects recreated it into a single dwelling while remaining respectful of its essential characteristics. For this reason, the ground floor has been localized as  service spaces such as a tavern, laundry, and garage) while the first floor houses the living area that overlooks the valley to the south. The two bedrooms, in turn, overlook an intimate private garden.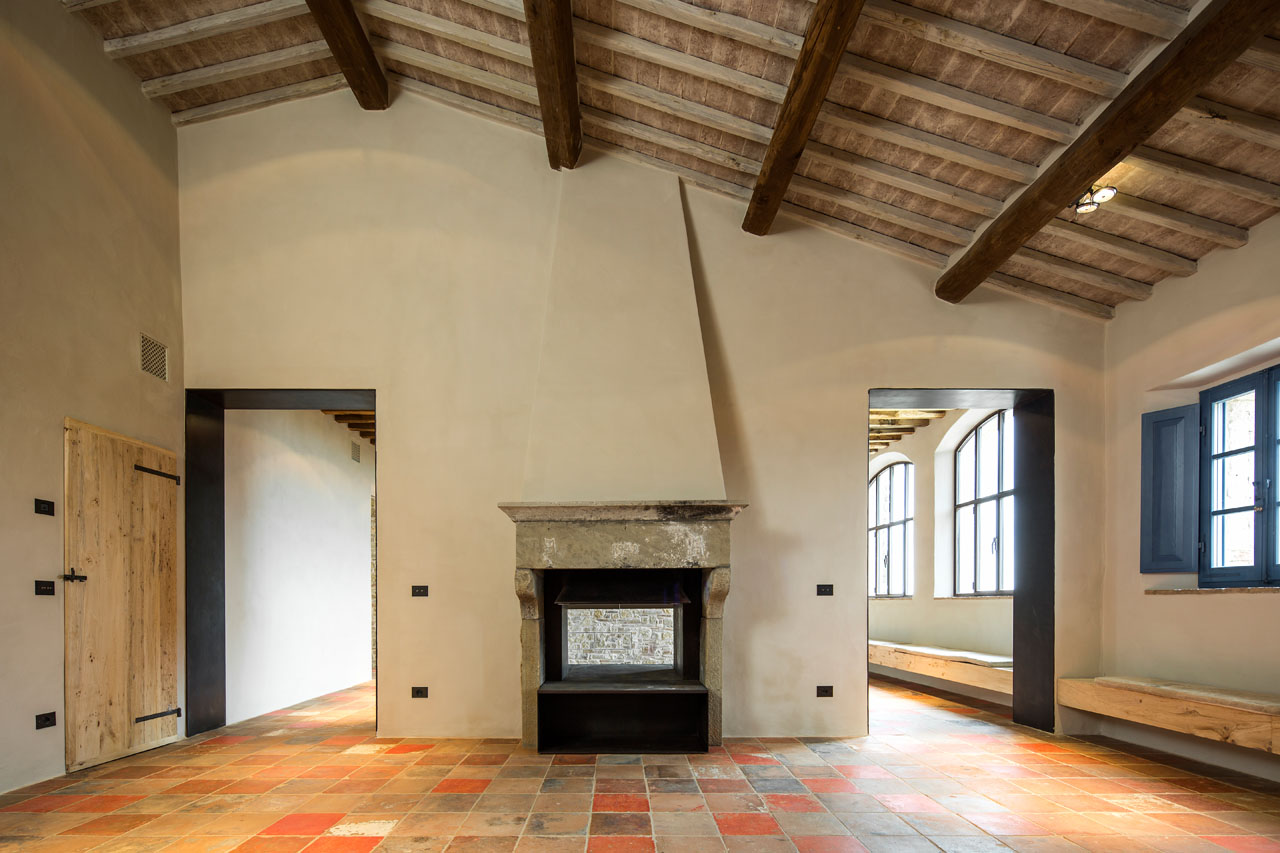 Particular attention was paid to the choice of materials, with the flooring playing a particular role in the intervention.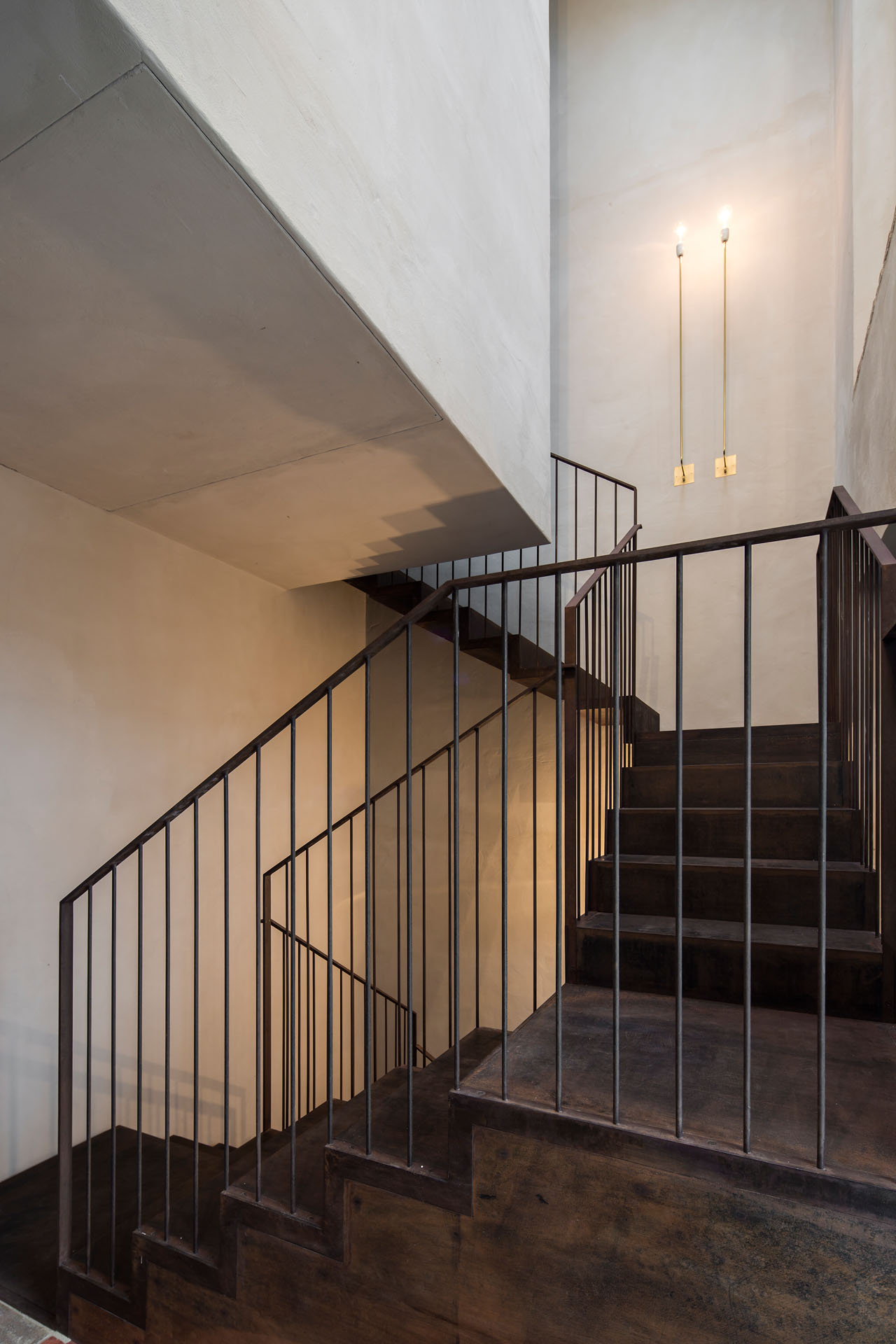 The ground floor is completed in resin instead of the previous clay pavement. Following the demolition of all interior floors for structural reasons, the architects decided to revive the existing brick floors in a new pattern in order to maintain its previous materiality while reviving it to suit a modern home.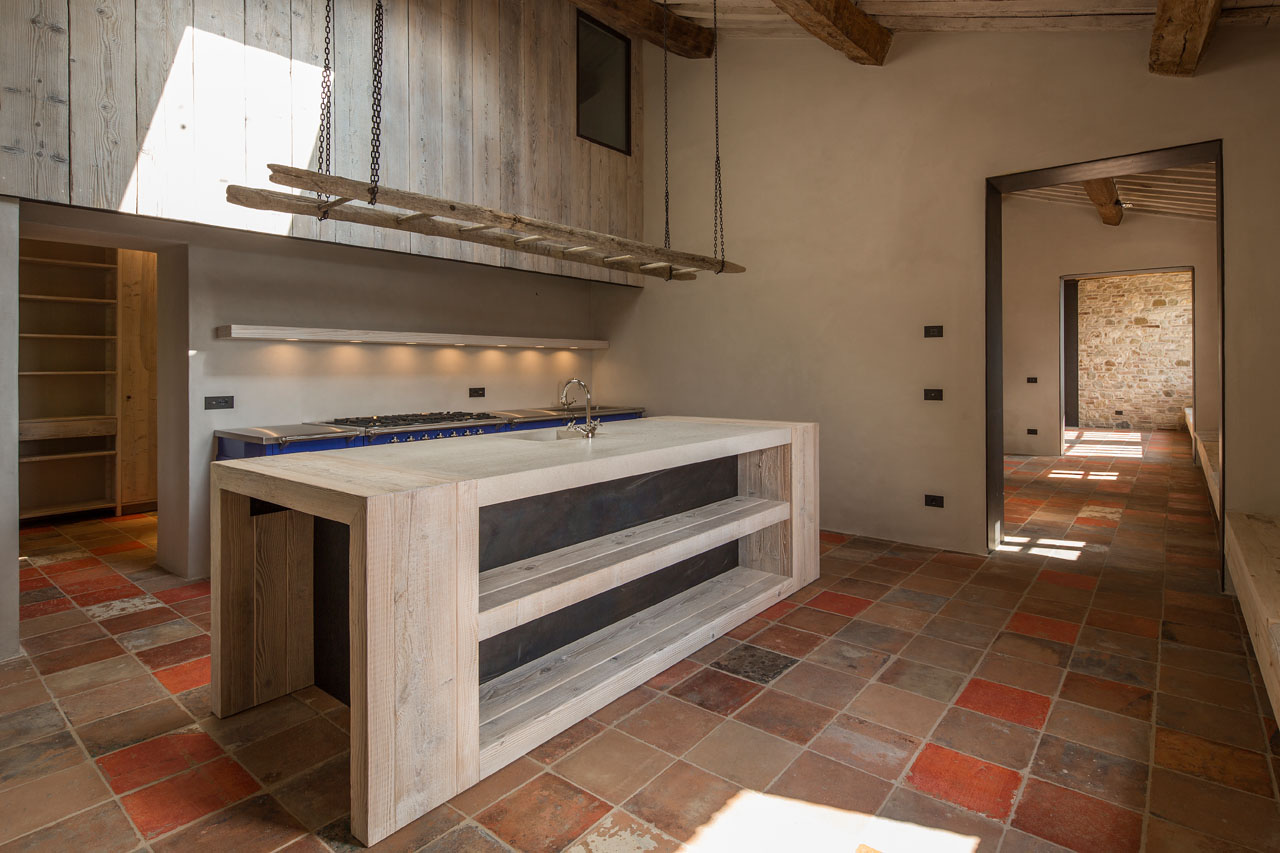 The first floor, in addition to the second floor, also features a reinterpretation of traditional woodworking in cross and diamond shapes that have been recreated with the same intention and sensitivity as the brick flooring.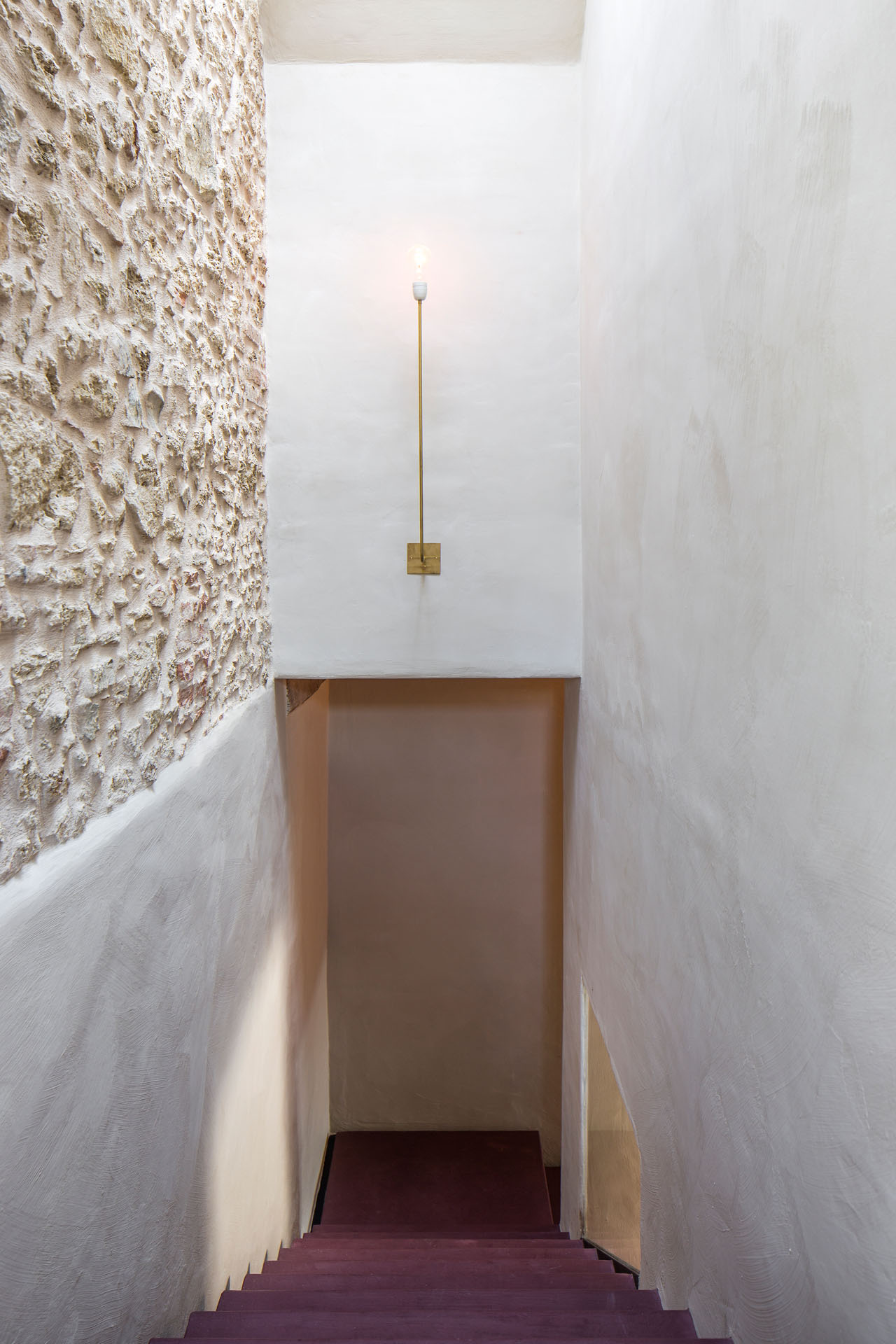 Steel is another material that plays a vital role within the new space and offsets the otherwise natural materials used across the interiors. This includes a corten steel staircase, a double-sided fireplace and steel hoops.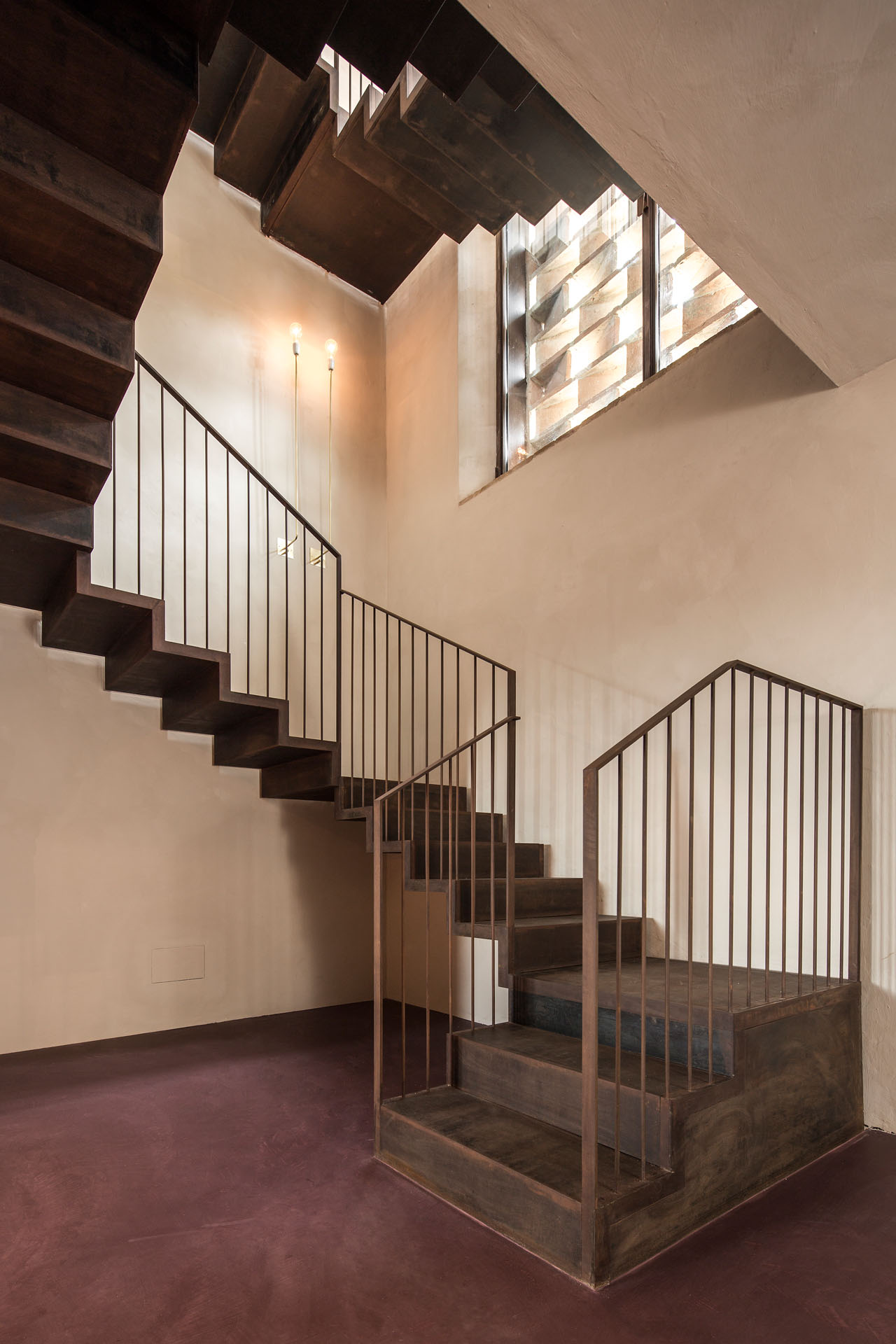 The architects explain that the aim was not to hide the existing  scars of  the building, but instead elevate them to characterize the space.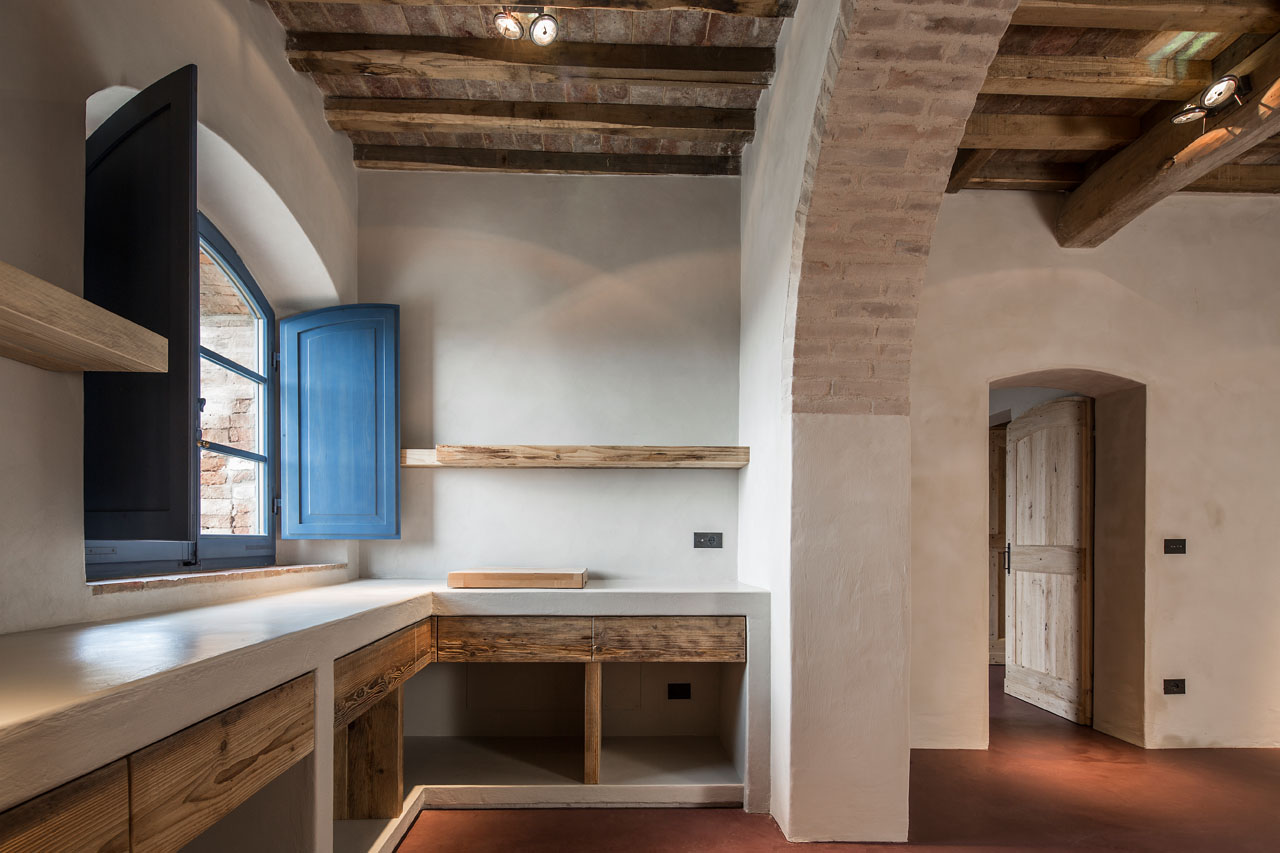 All the walls are finished with natural lime in an irregular manner to emphasize the beauty of the material, instead of using paint to cover it.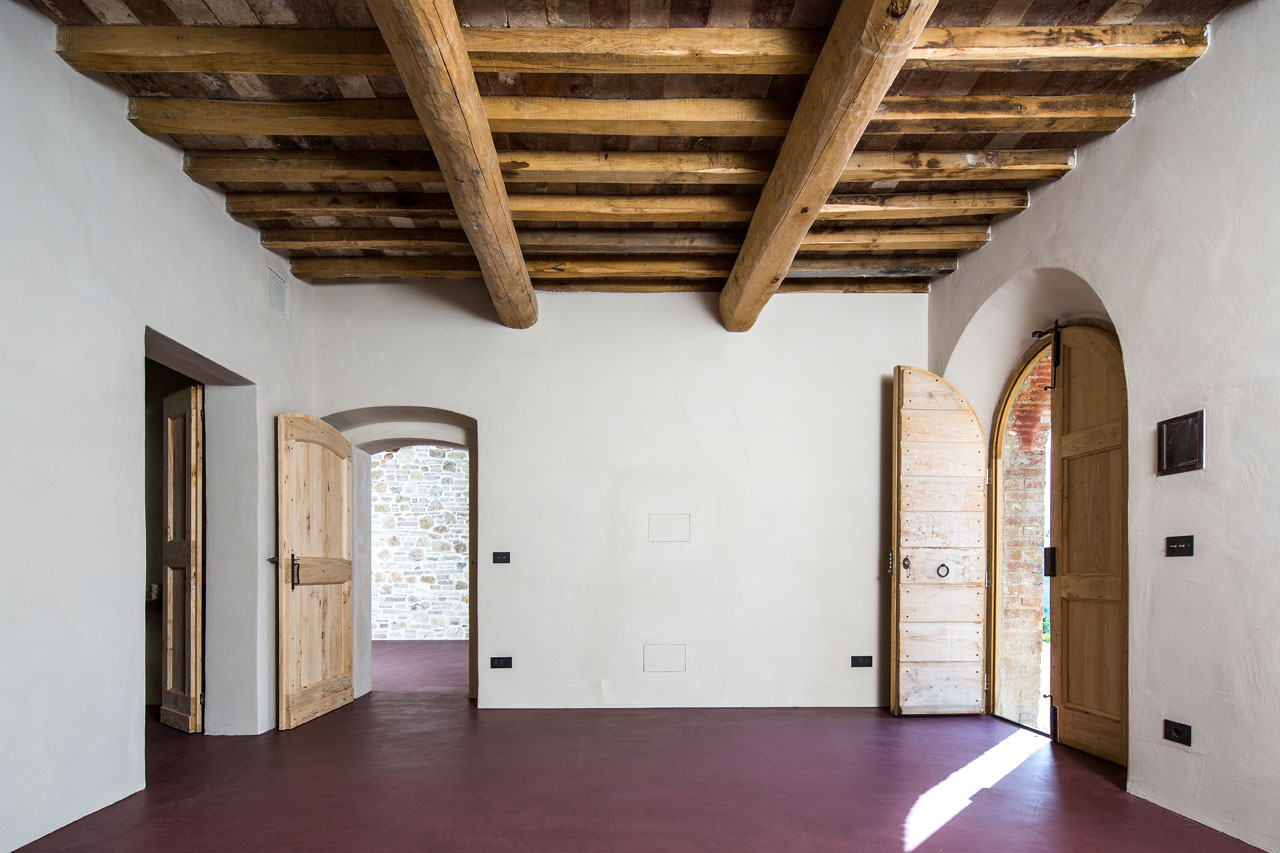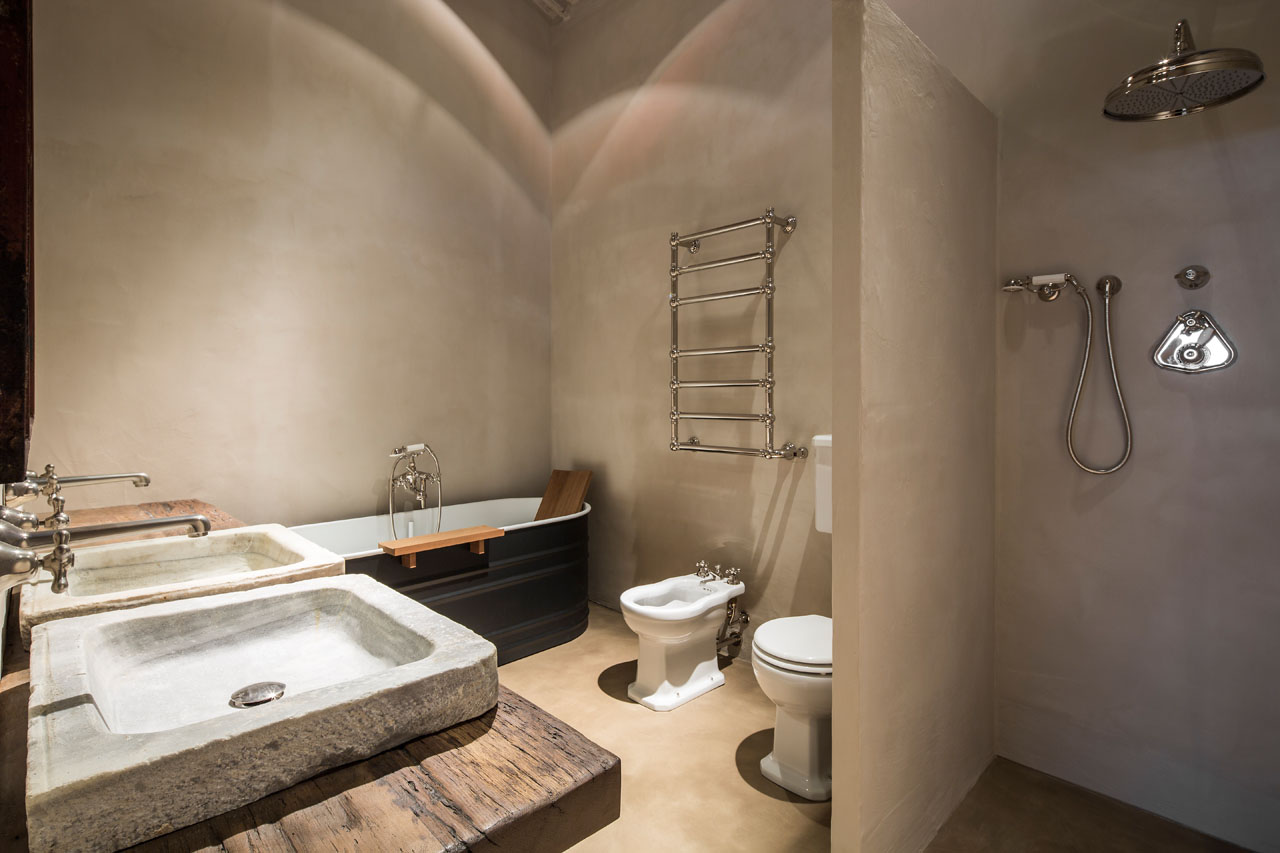 All external facades have been treated and restored with the same lime and reproduced in line with its original aesthetics  except the facade of the main entrance, which was rebuilt  for structural reasons.