Lebanese designer Paola Sakr has created a knitted tableware collection for Kvadrat called 'Sundays' using Febrik textiles (which Kvadrat had recently acquired) as part of an exhibition titled 'Knit! By Kvadrat'. The Danish textile giant had commissioned 28 emerging designers from around the world to create furniture and objects using its fabric range.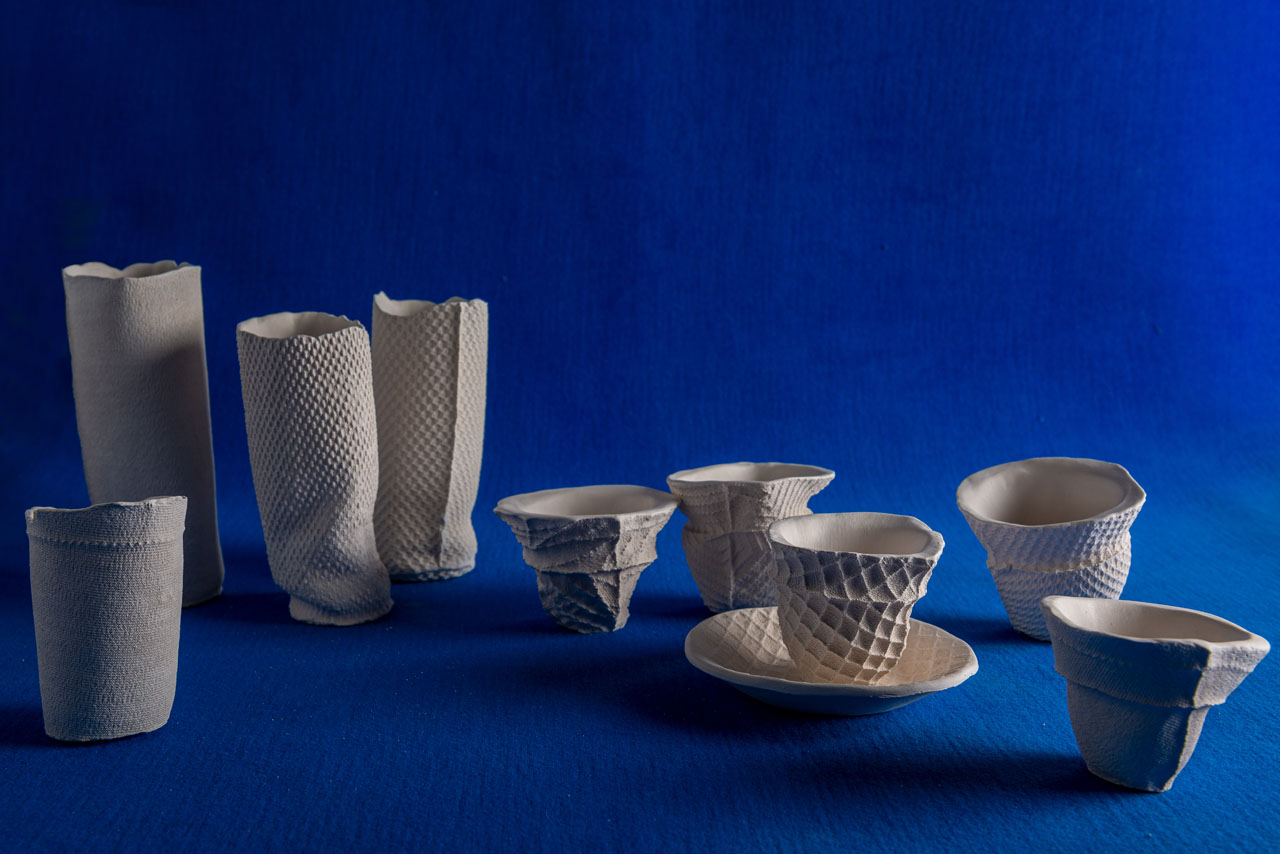 Sundays features a collection of tableware items typically found around a Lebanese dining table. The collection was produced using clay forms that are set inside delicately sewn molds made with Febrik's textiles. Once the clay dries, the fabric is meticulously stripped off the piece leaving behind its textured print and supple shape. The goal was to immortalise the movement of the fabric and its imposing pattern on a rigid material, transcending the limitations that textiles pose.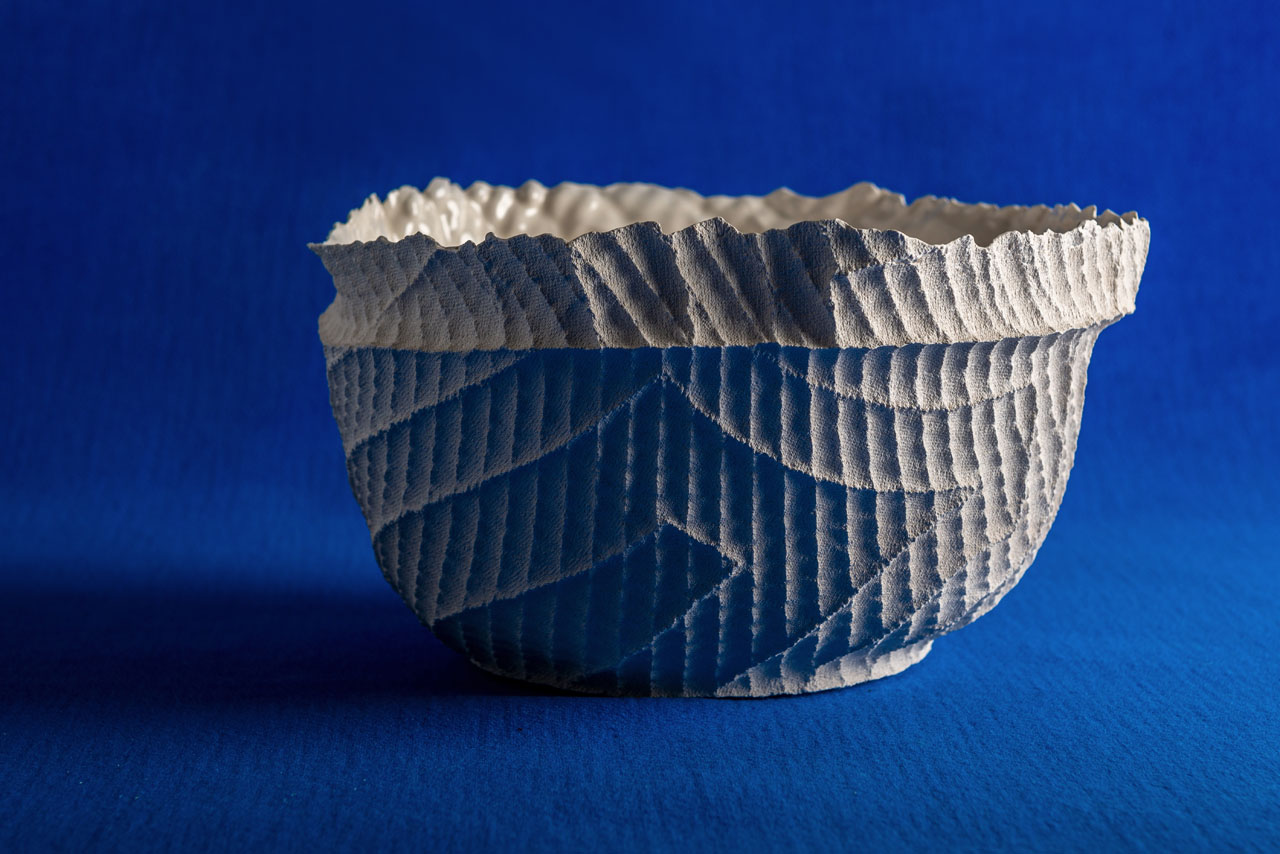 Read more: Hermes' latest Maison 2020 collection highlights the importance of nature
"What sets [Febrik's textiles] apart from other textiles is the fact that they are knitted and not woven," Sakr explained. "While woven textiles are currently the most commonly used surface materials for interiors, a knitted textile lends itself to easy upholstering of furniture and objects with organic shapes because of their interesting inherent stretch."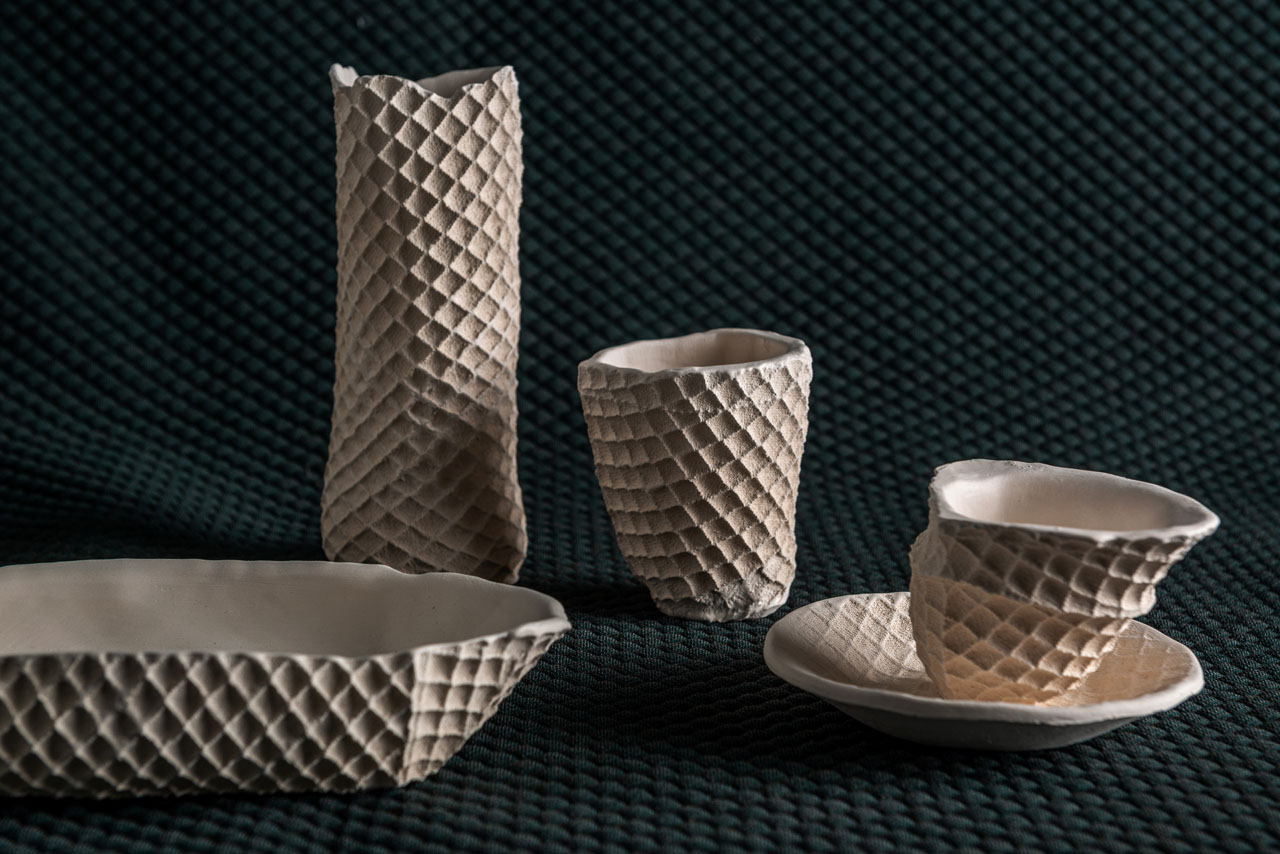 Sakr used clay forms as a reference to pottery, a cultural and traditional technique that has now become rare in Lebanon. Furthermore, the decision to create textile molds is inspired by the way foods across the Middle East are prepared using textured surfaces and patterned molds, reflecting the art of its traditional dishes.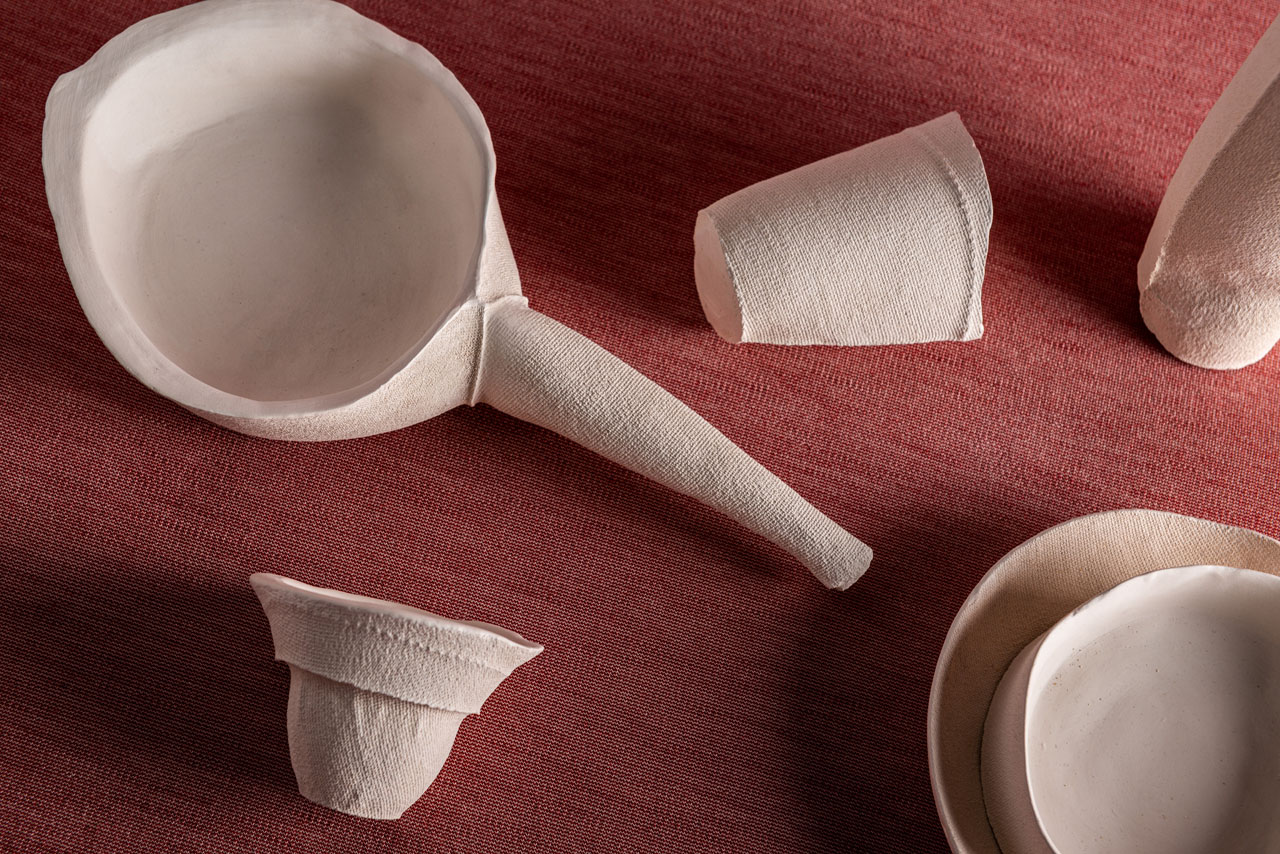 "I believe that the most meaningful aspect of my home that I could share with the rest of the world is this beautiful ritual for how well it reflects the essence of our culture," Sakr said of the collection.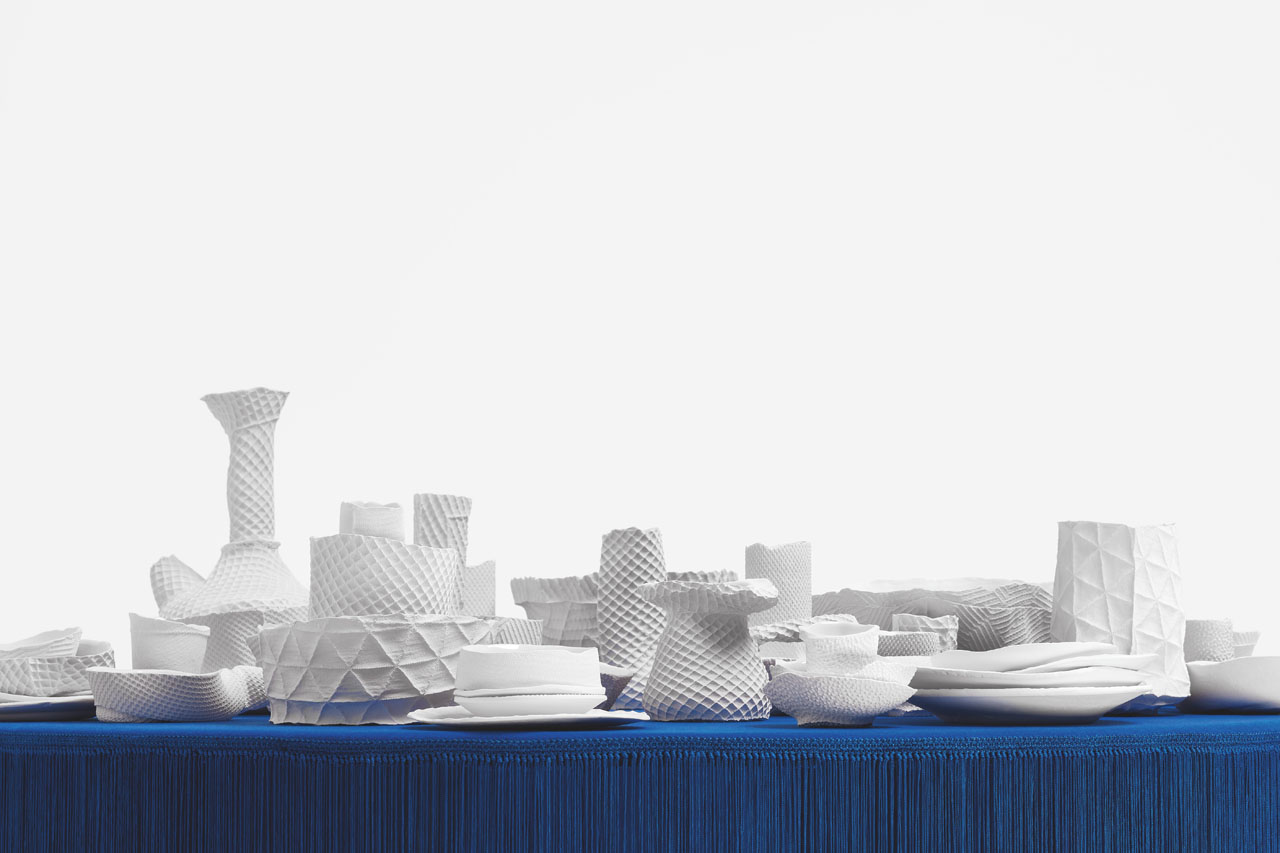 Some of the items in the collection are being reproduced for either functional or decorative purposes such as the bowls and coffee cups, while the 'Brik' water jug and the 'Rawke' coffee jug are intended to become collectible, statement pieces. All of the items are subject to customisation – be it colors, textures or dimensions.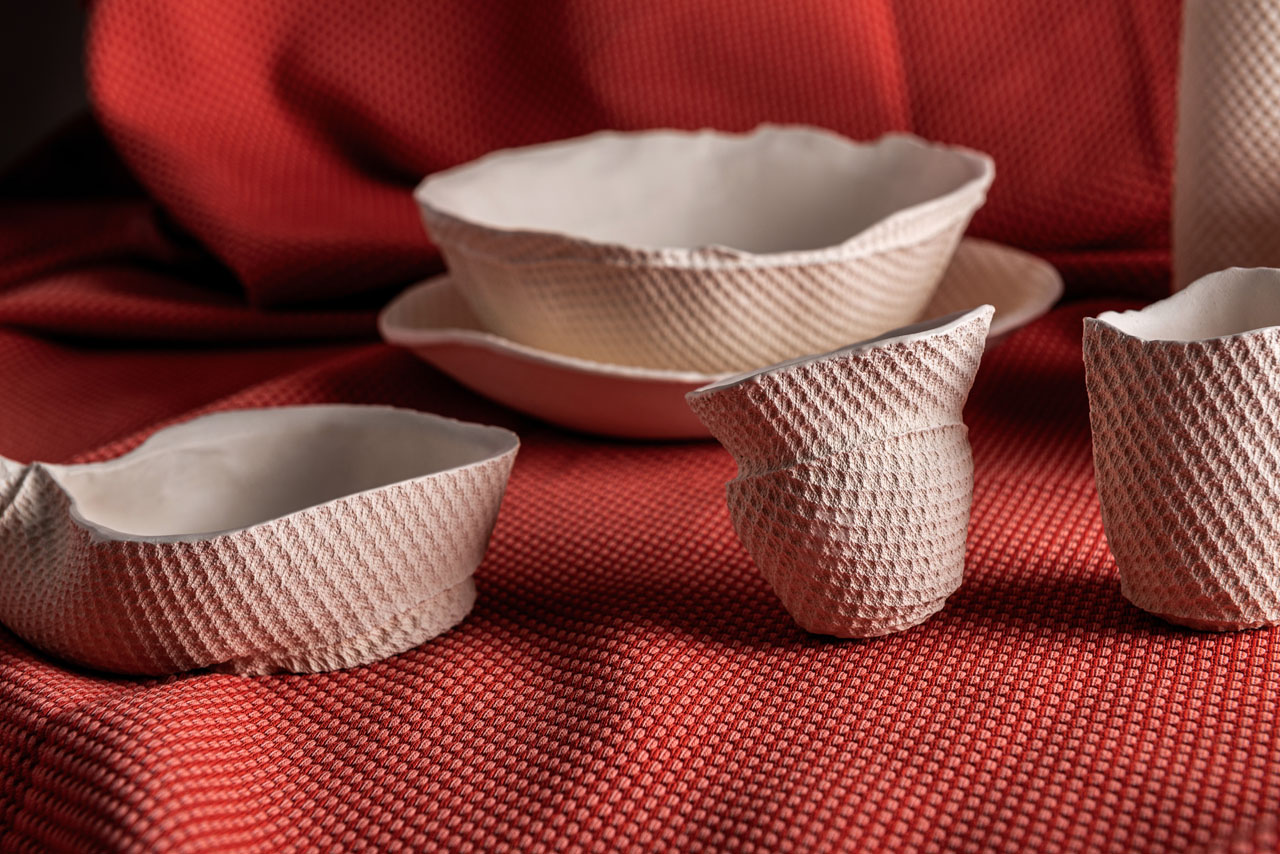 "I think that Sundays is the collection that consolidated my personal vision of design and my identity as a creator," Sakr said. "My work is all about experimentation and telling stories while pushing the boundaries of a material or using it in unconventional ways."
Other designers who participated in the exhibition include The Fabrick Lab, Yinka Ilori, Lim + Lu and Studio Truly Truly, among others.