Warm tones, bursts of colour, natural materials and motifs of greenery, water and the outdoors are all brought together in Hermès' latest Maison 2020 collection. Featuring an array of furniture, accessories and bright wallpaper, the new collection for the home maintains the high fashion brand's signature authenticity while set to bringing the outside in. From clean lines to geometric patterns and vibrant textiles, the collection is in line with today's reality, seizing an opportunity to liven up one's space while bringing with it a large dose of positivity.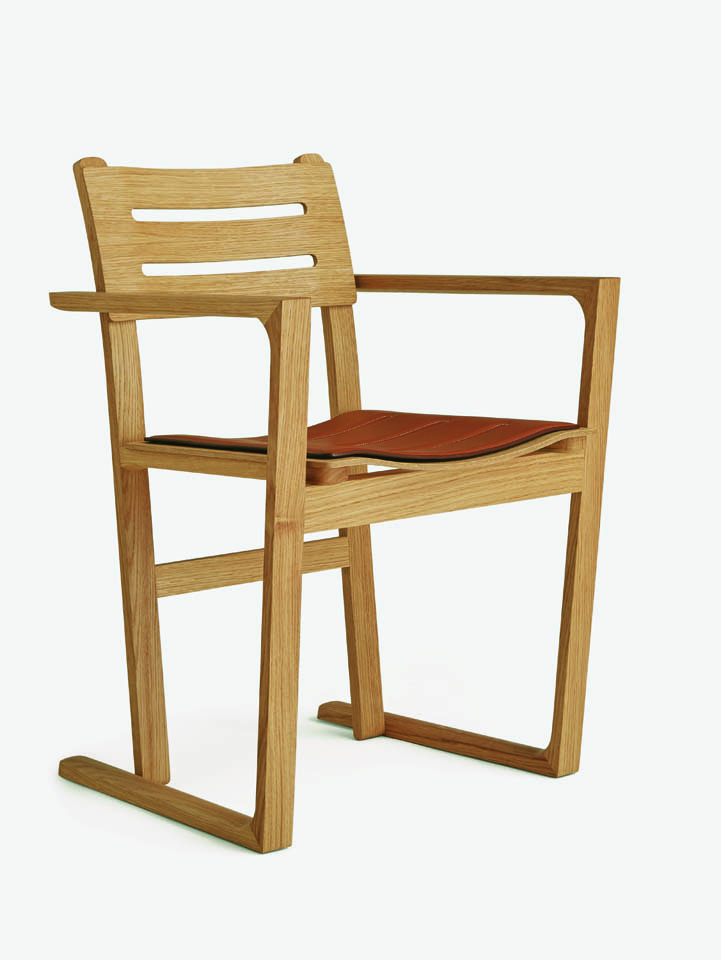 Part of the collection is an iconic chair by British designer Jasper Morrison from 1997, which is now accompanied by an armchair and a table. Crafted from a single piece of wood, the seat of the armchair features apertures in which a saddle-stitched leather pad is perfectly fit for added comfort, while the table consists of a bevelled tabletop, slanted legs and crisp corners on the outside that are contrastingly rounded on the inside.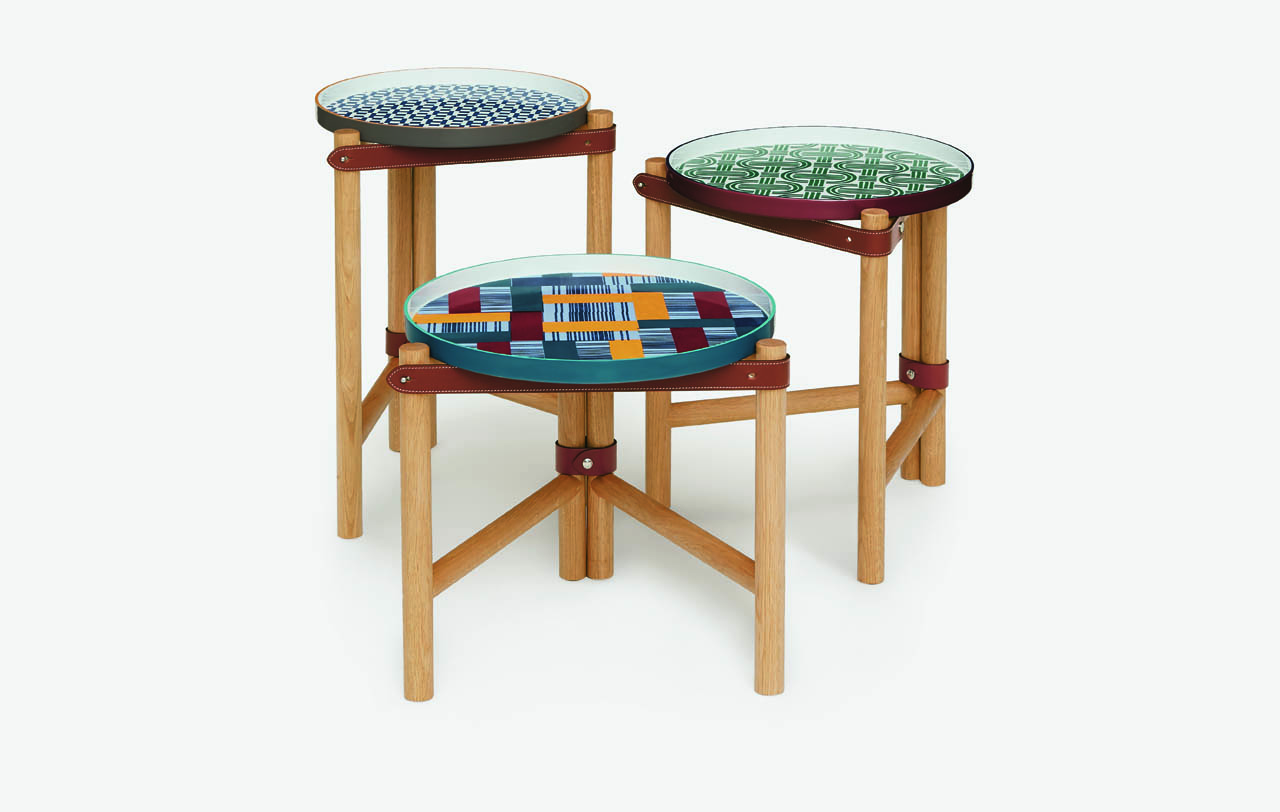 Also, part of the range is the Hippodrome coffee table designed by Normal Studio that combines a rectangular tabletop in oiled oil and features aircraft wing edges as well as an oval lower shelf covered in smoothed and burnished bridle leather.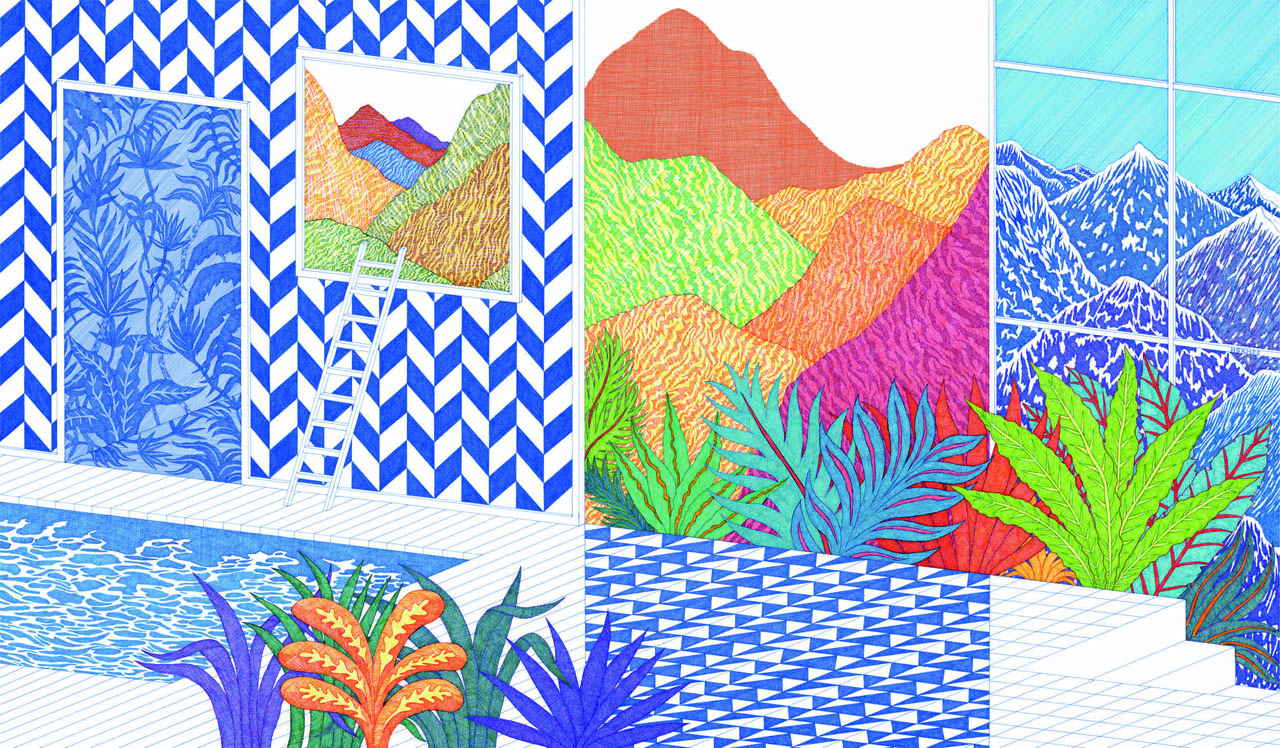 The Les Trotteuses side tables feature three porcelain tops with colourful motifs fastened with bridle-leather straps and a wooden base in solid oak which folds in and out and can be effortlessly moved around the house. The tables can be used individually, as a pair or as a trio, with new tops set to be added to the collection every year.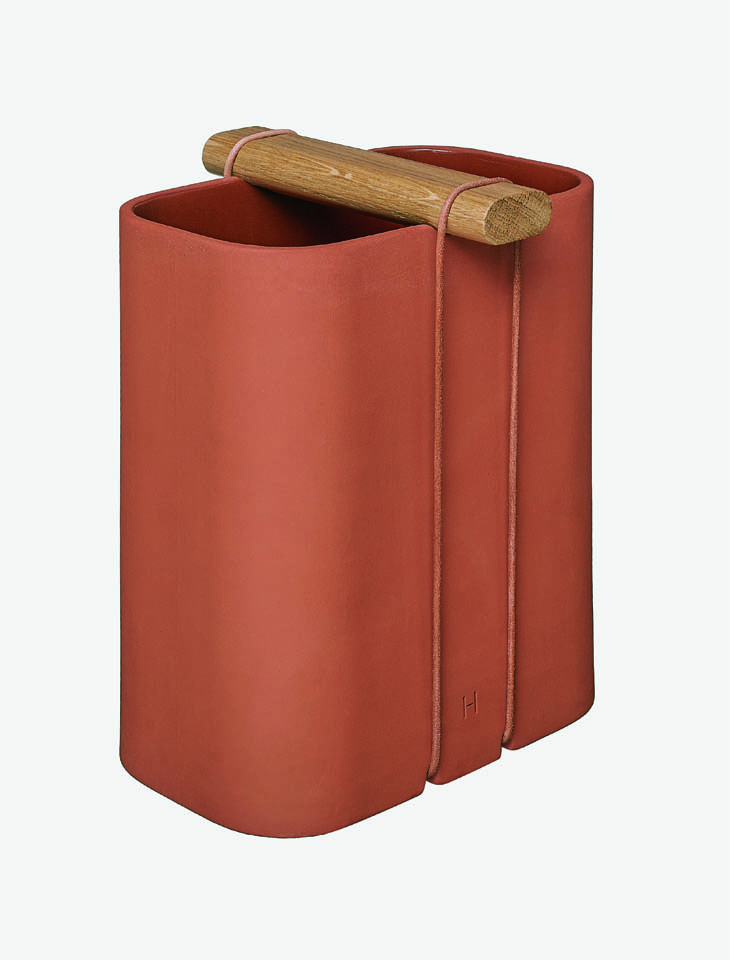 The collection also includes a series of hand-embroidered rugs designed by Gianpaolo Pagni and Studio Hermès that are traced out by a slender cord, as if drawn with a pencil. Leather marquetry is also featured on three square boxes made in solid wood such as cassia, mahogany and sapodilla inspired by the design on jockey silks, while clay – a material used for the first time in a Hermès home collection – is moulded to obtain a rectangular shape.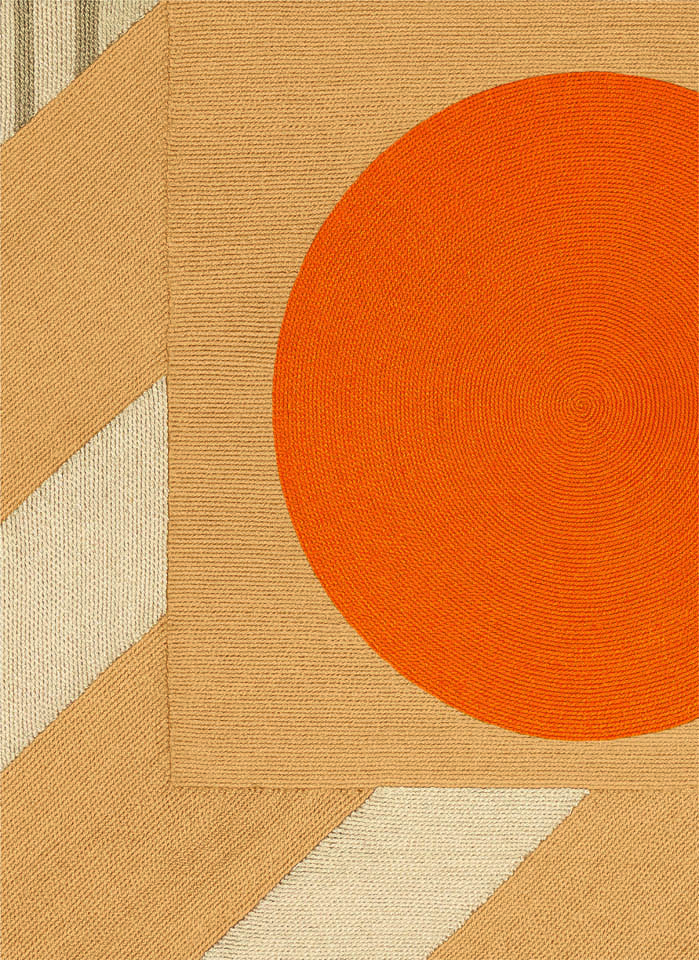 The brand also launched its tenth collection of furnishing fabrics and wallpapers, inspired by the interaction between urban settings and nature, merging inside and outside. Eloquence, generous lines and the energy of the hand are conveyed in ballpoint pen, felt-tip pen, coloured pencil, watercolour and more, bringing a human touch. Our favourite is the Tropical swim wall décor collection that combines the outside world within a villa interior, with nature entering the home via a large window, showcasing a vast mountain range and reflections of water.
Photography by Studio des Fleurs®