For duplex apartments in picturesque Saint Germain, Marianna Piccolo, founder of My Pick One, merged the historical, literary and artistic charm of the Parisian location with contemporary residential elements. Nestled between quaint shops and homes, the structure itself is a major landmark. My Pick One wanted to reflect the elegant and artistic European essence of the neighbourhood, and so incorporated French architectural features such as high ceilings, panelling and ornate fireplace surrounds, while simultaneously catering to 21st-century lifestyles. The elegance of the spaces is enhanced with mirrors – some with ornate, typically French frames and others in more subdued, contemporary shapes and sizes.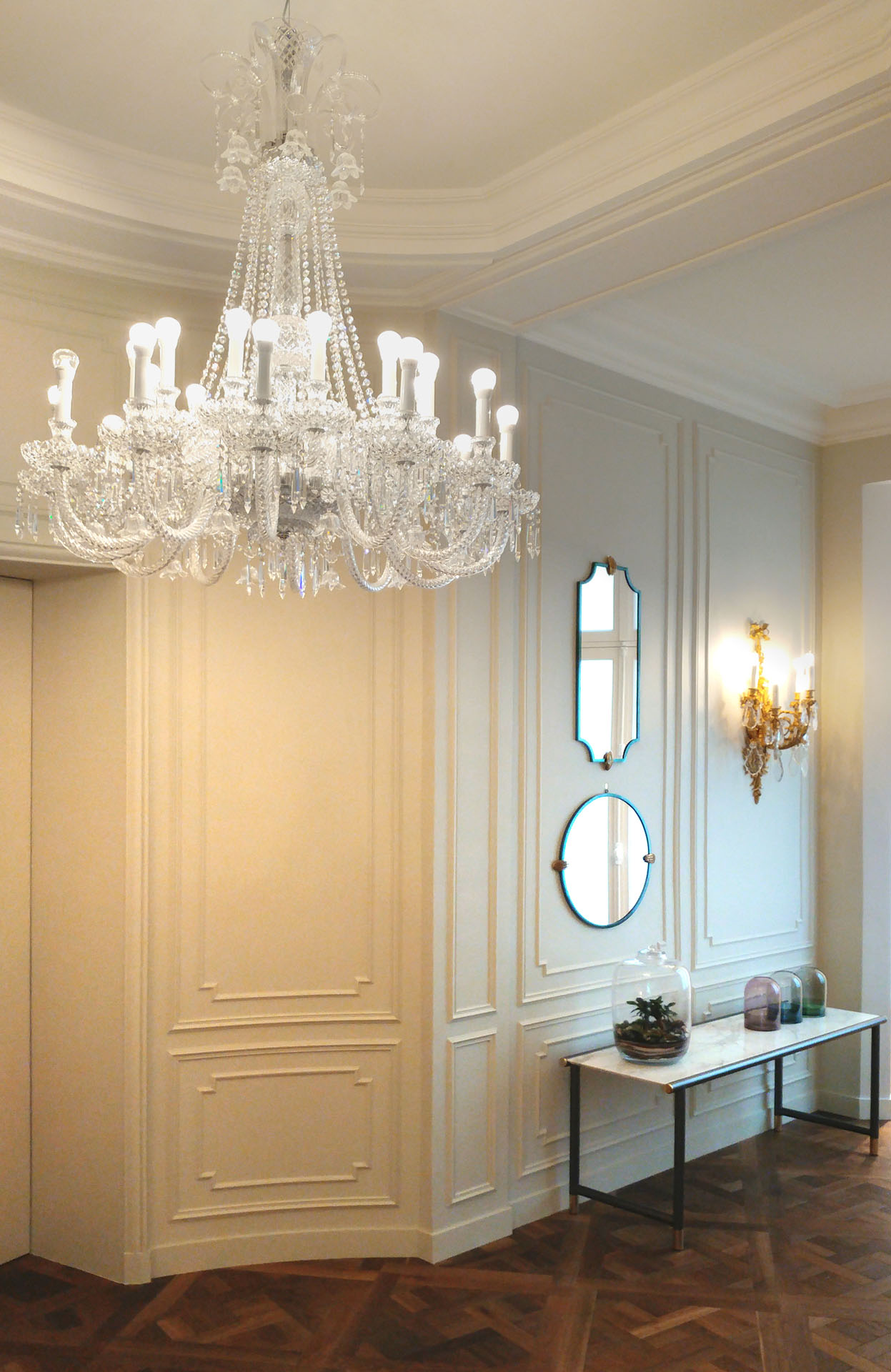 At the owners' request, the apartments have a highly simplistic and minimalist design to provide a relaxing, clean atmosphere. Open spaces give a spacious, uncluttered feel, enabling the occupants to decompress and think more clearly while enjoying the excitement of the City of Lights. The timeless, sophisticated elegance of French culture was achieved through a complex yet subtle palette of beige, black, brown and white, with varied contrasts of red, vibrant blue and other surprising hues inserted throughout.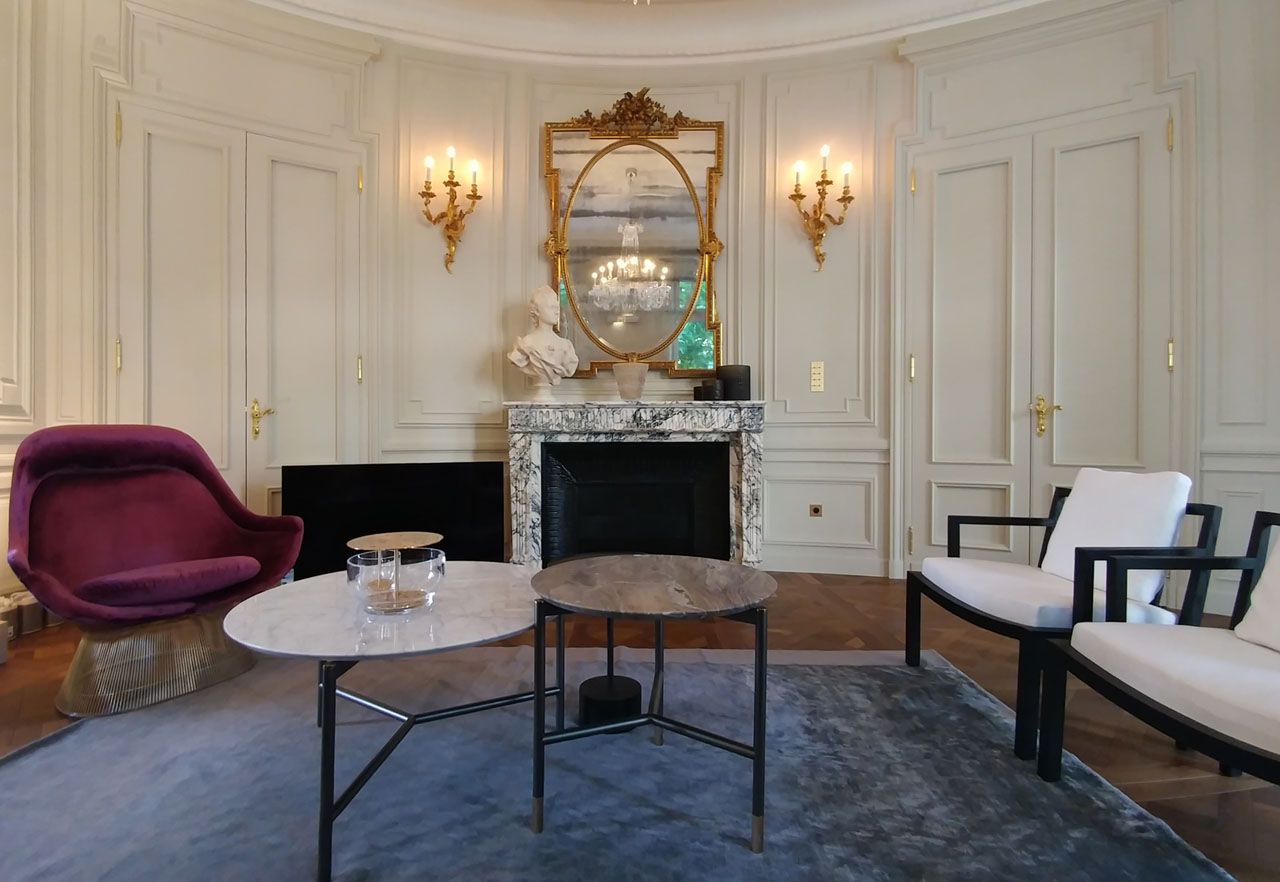 The white walls of the French panelled living rooms provide a stunning backdrop for the elaborate chandeliers and sconces that inject classic, luxurious elegance. However, the exclusive, minimalist and unique nature of the furnishings is designed for contemporary living. In the master bathroom, the clean lines, extensive use of seamless glass walls, marble and bespoke fittings create soothing yet luxurious simplicity. The master bedroom, likewise, offers sanctuary with a muted colour scheme, but with an injection of boldness in the pair of red chairs. Soft lighting and mirrors add to the comfort of these private spaces.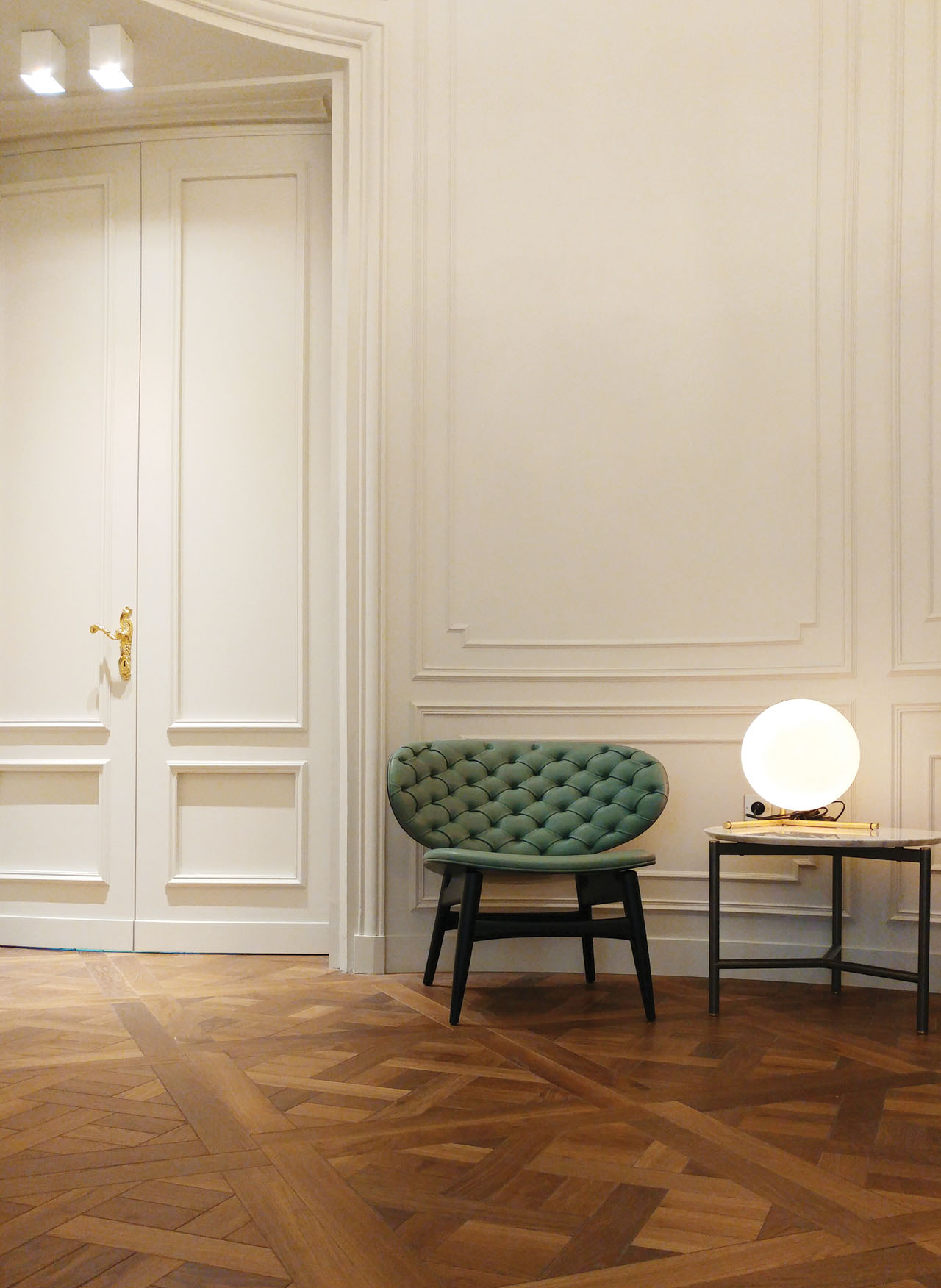 Though certain parts of the duplex are similar and even identical to ones found in My Pick One projects in Dubai, at no point does one forget that they are located in Paris, thanks to site-specific elements such as the complex patterns of the wooden floors and displays of French artefacts, antiques and cutlery. By paying supreme attention to such details, Piccolo's soothing interiors – whether in Dubai, Paris or elsewhere around the world – are unapologetically artistic and elegant.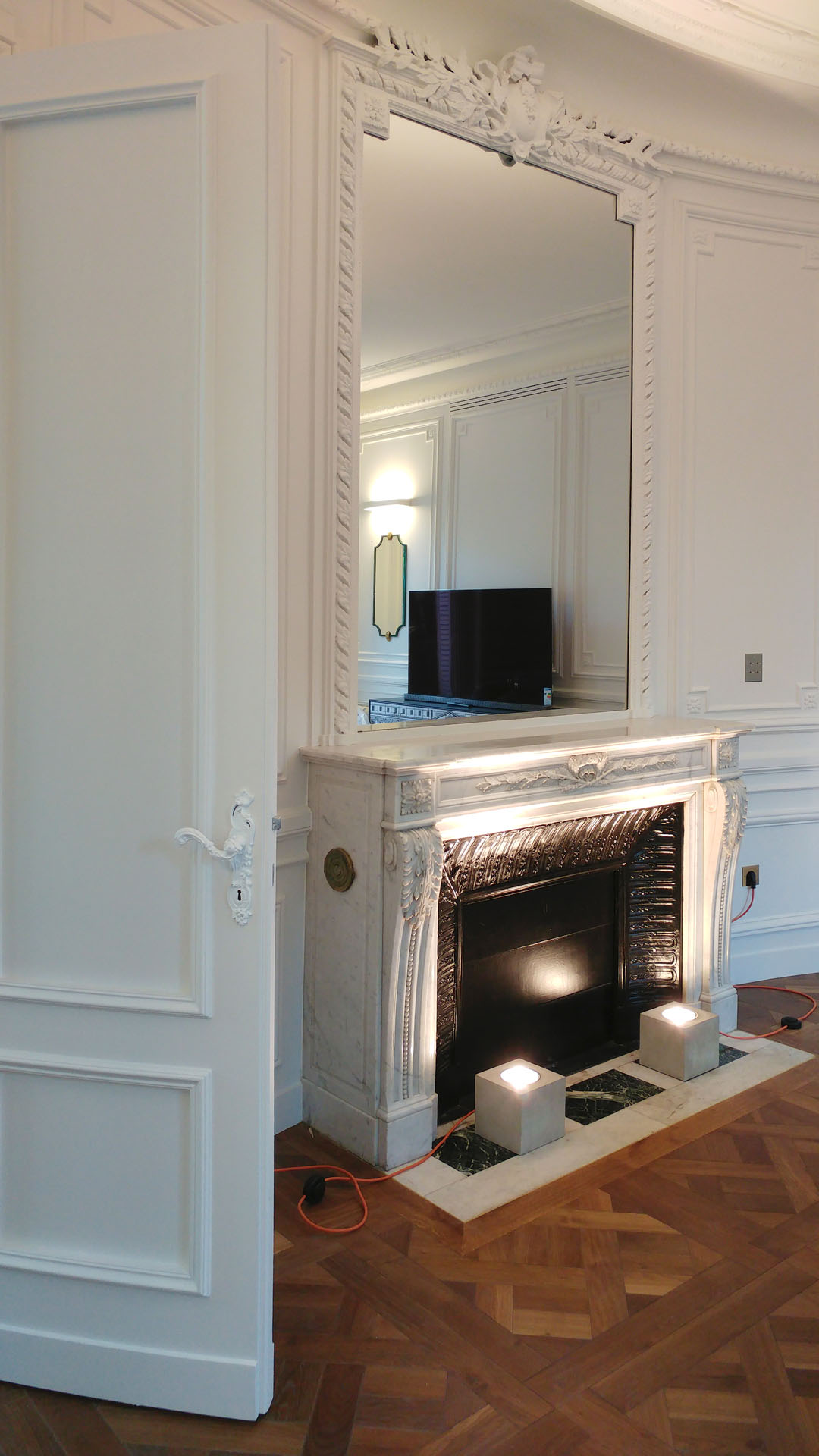 Piccolo  founded My Pick One Studio Design in Dubai Design District (d3) in 2014. Her aesthetics were moulded by the beauty, culture, music and art of her childhood home in southern Italy, and her skills were developed at the legendary Polytechnic University of Milan. Under the esteemed tutelage of identity Design Awards juror Marco Piva, Piccolo honed her philosophy of discovering the beauty of luxurious simplicity. Piva taught her a rational approach to design and encouraged her to listen to her inner creative voice and think beyond the established norms. Her love for imperial Italian architecture, as well as the beauty of the simple and rustic, makes all her designs pleasingly elegant and workable.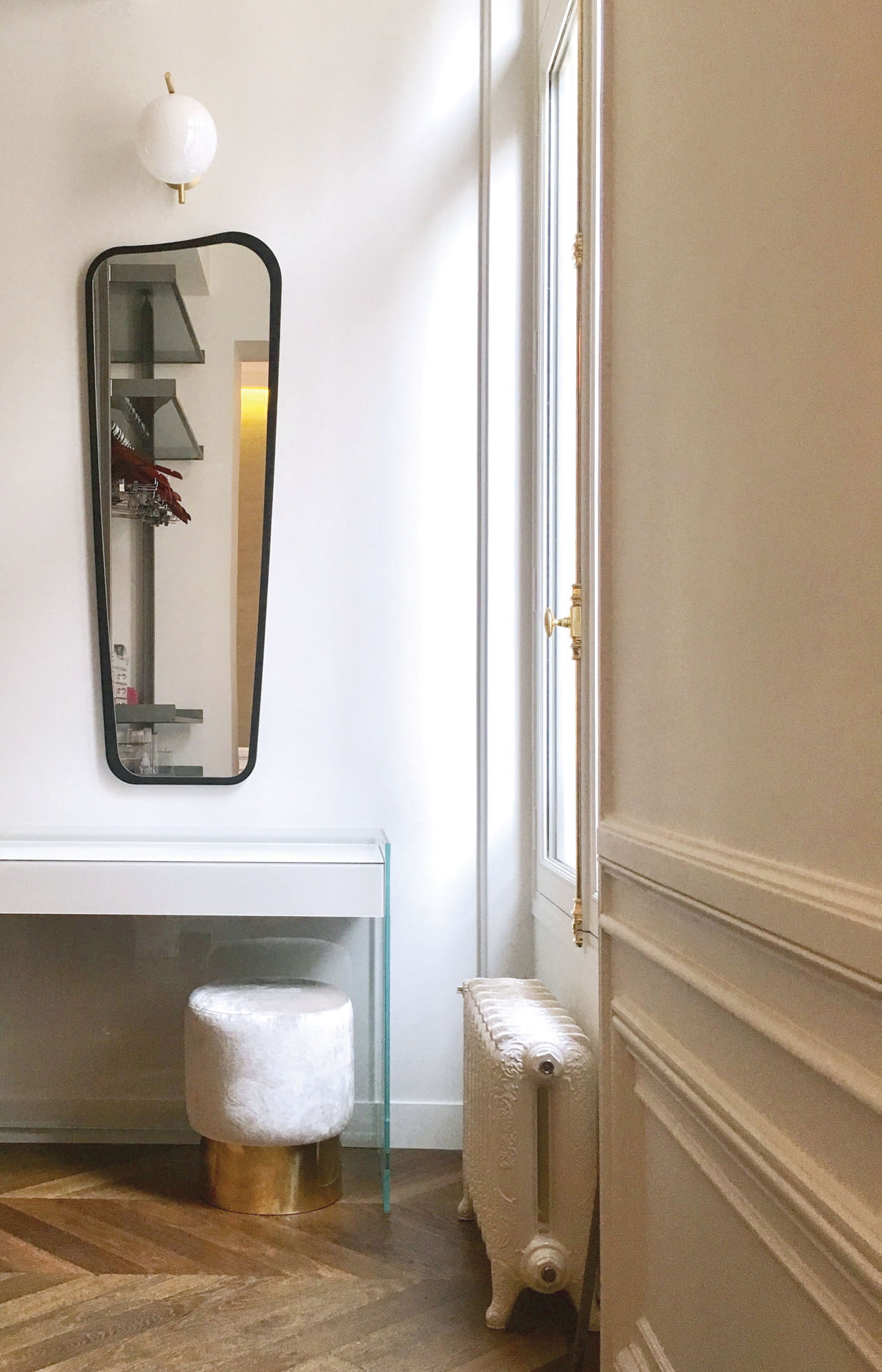 In February this year, the 38-eight-year-old creative entrepreneur was named as one of the 'Top 50 Most Influential Designers in the Middle East', a major accomplishment for the head of a young boutique firm. In each of its 50 high-end commercial, hospitality, residential and retail projects in Dubai, Abu Dhabi, Italy and France, My One Pick has always been mindful of each client's requirements, budgets and timelines in their bespoke designs.
Piccolo and her design team at My Pick One currently have residential projects underway throughout the region, including an Al Fairooz apartment and villas at Emirates Golf Club and Jumeirah Beach, as well as completed projects in Al Barari, Zabeel Saray, Emirates Hills and elsewhere.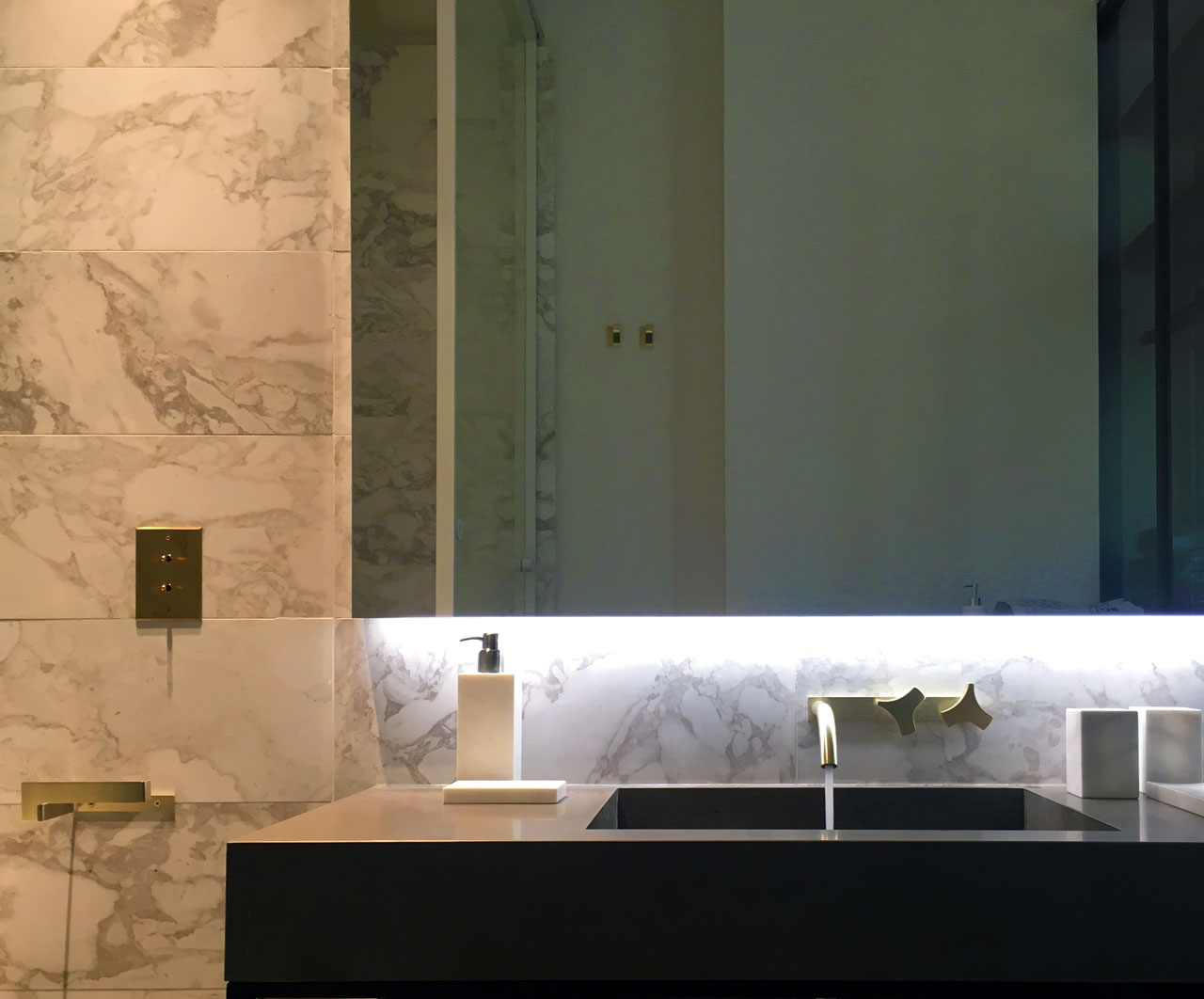 Her design aesthetic soars beyond fabulous residences, as illustrated by the Oberoi Beach Resort located within the biodiverse Al Zorah region of Ajman. Created as an idyllic beachfront sanctuary with breath-taking panoramic views, and within easy reach of bustling Dubai, the resort is architecturally a blend of contemporary design that takes inspiration from Europe and America, with injections from Africa, China, Japan, India and Europe.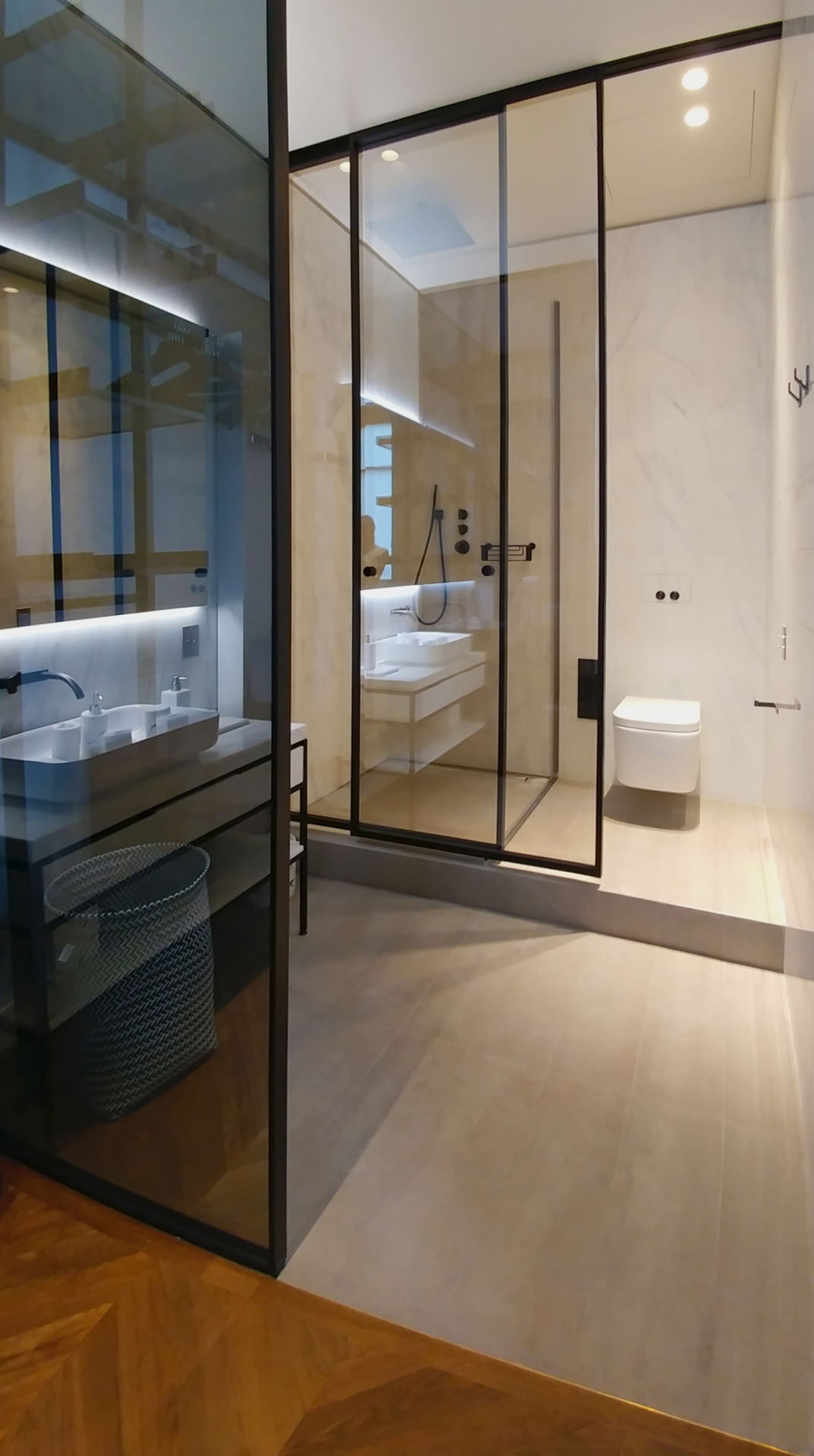 For the Mall of the Emirates store of high-end Italian retailer Fendi, Piccolo designed a sleek, elegant environment that exudes the undeniable prestige of the brand. Other exemplary projects include offices and commercial spaces throughout the region. Soon, other GCC countries will be experiencing the Piccolo brand of true elegance.