Milanese architecture firm Offstage has completed the renovation of a 1950s' apartment in the Cinque Giornate area in Milan that uses retractable doors, custom furniture and bursts of pink to divide its interior spaces.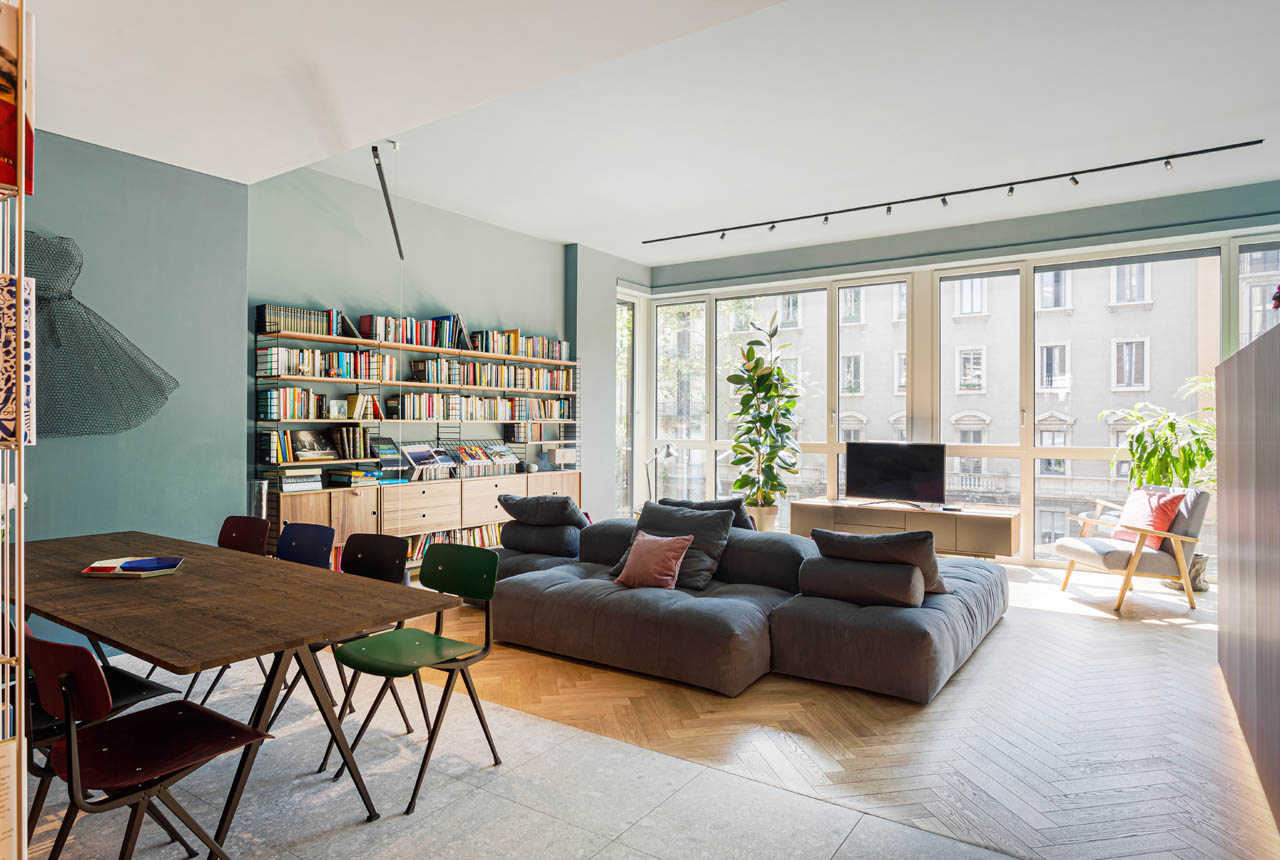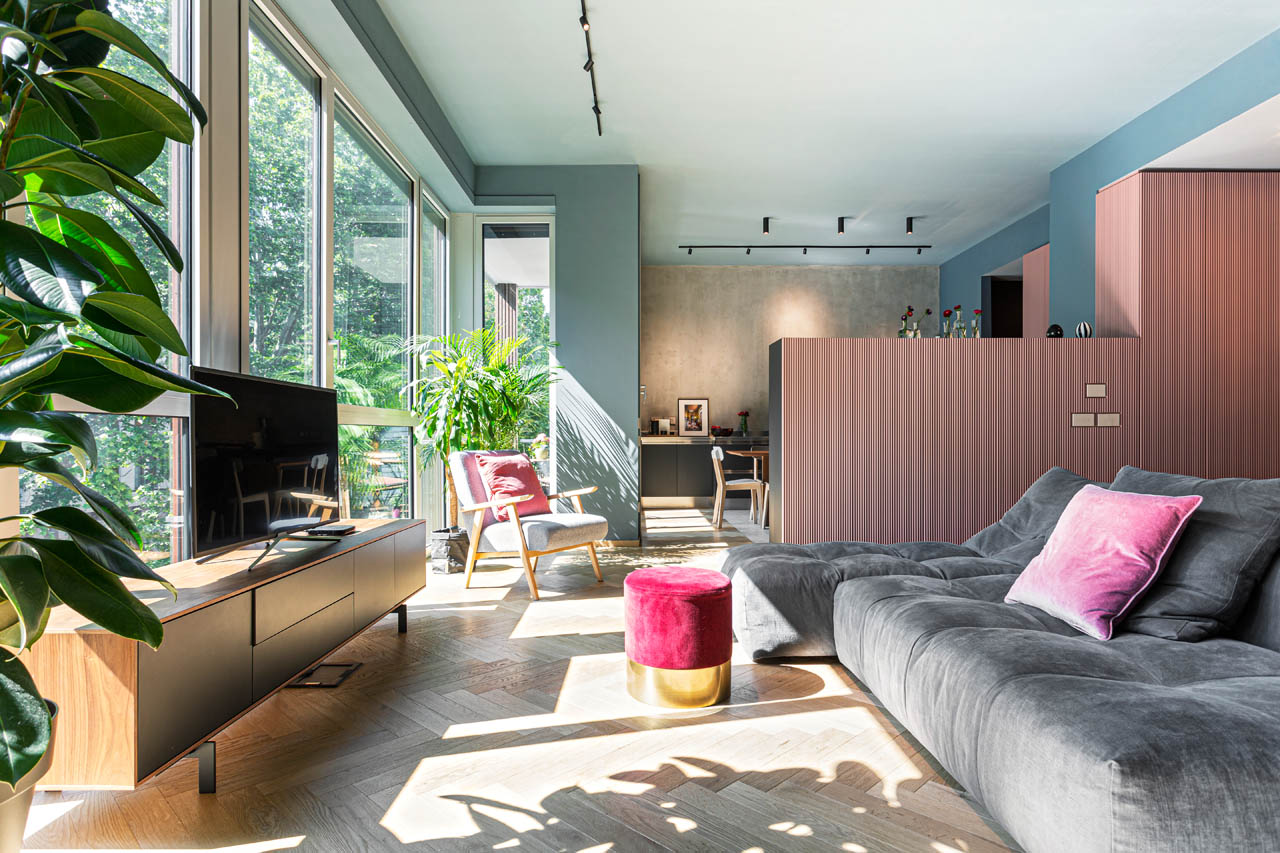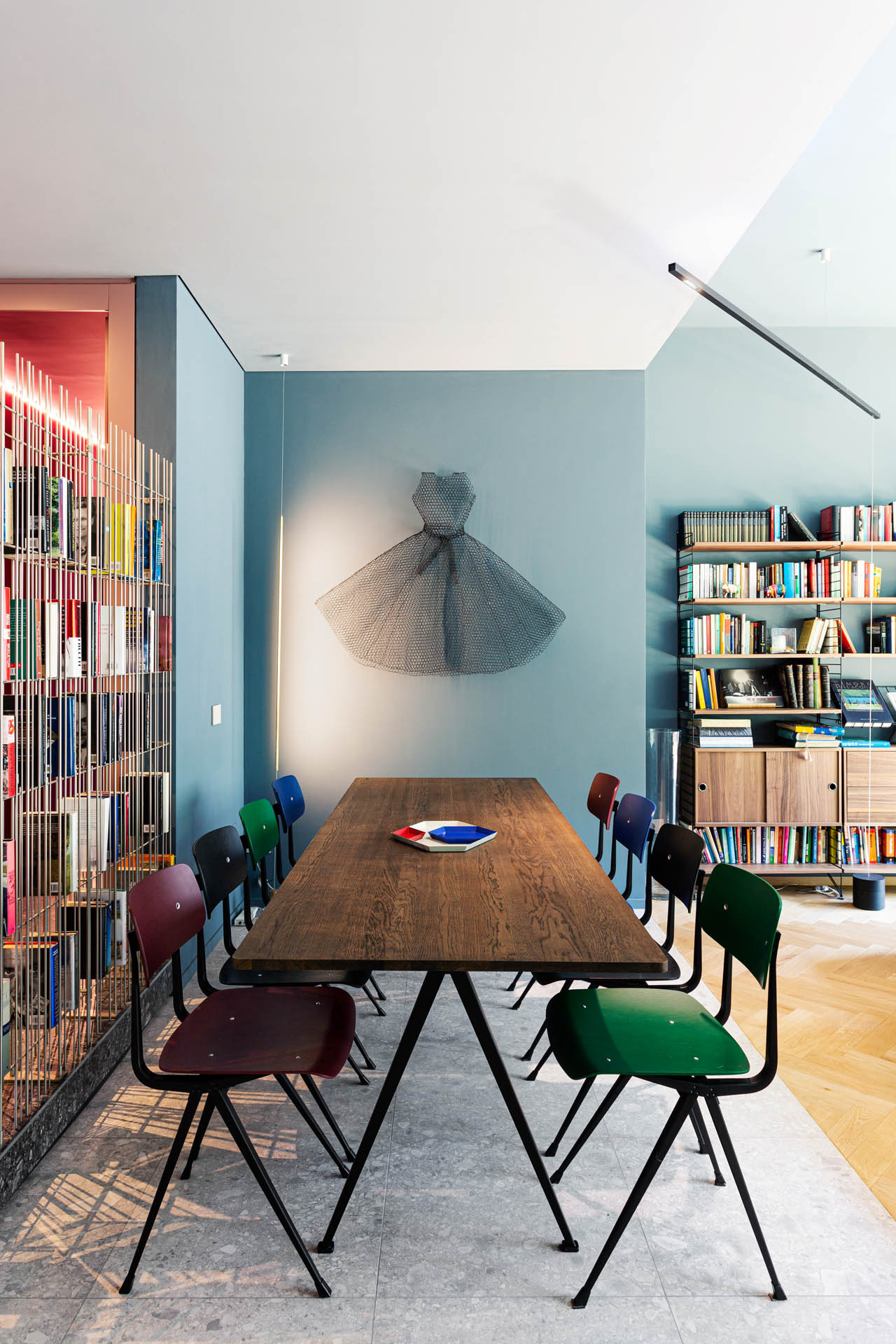 The apartment's large windows overlook the Viale Premuda street in Milan and allow for natural light to filter inside and mix with other forms of tailored lighting created by the studio. This allows for a variety of lighting scenarios depending on the function and user needs.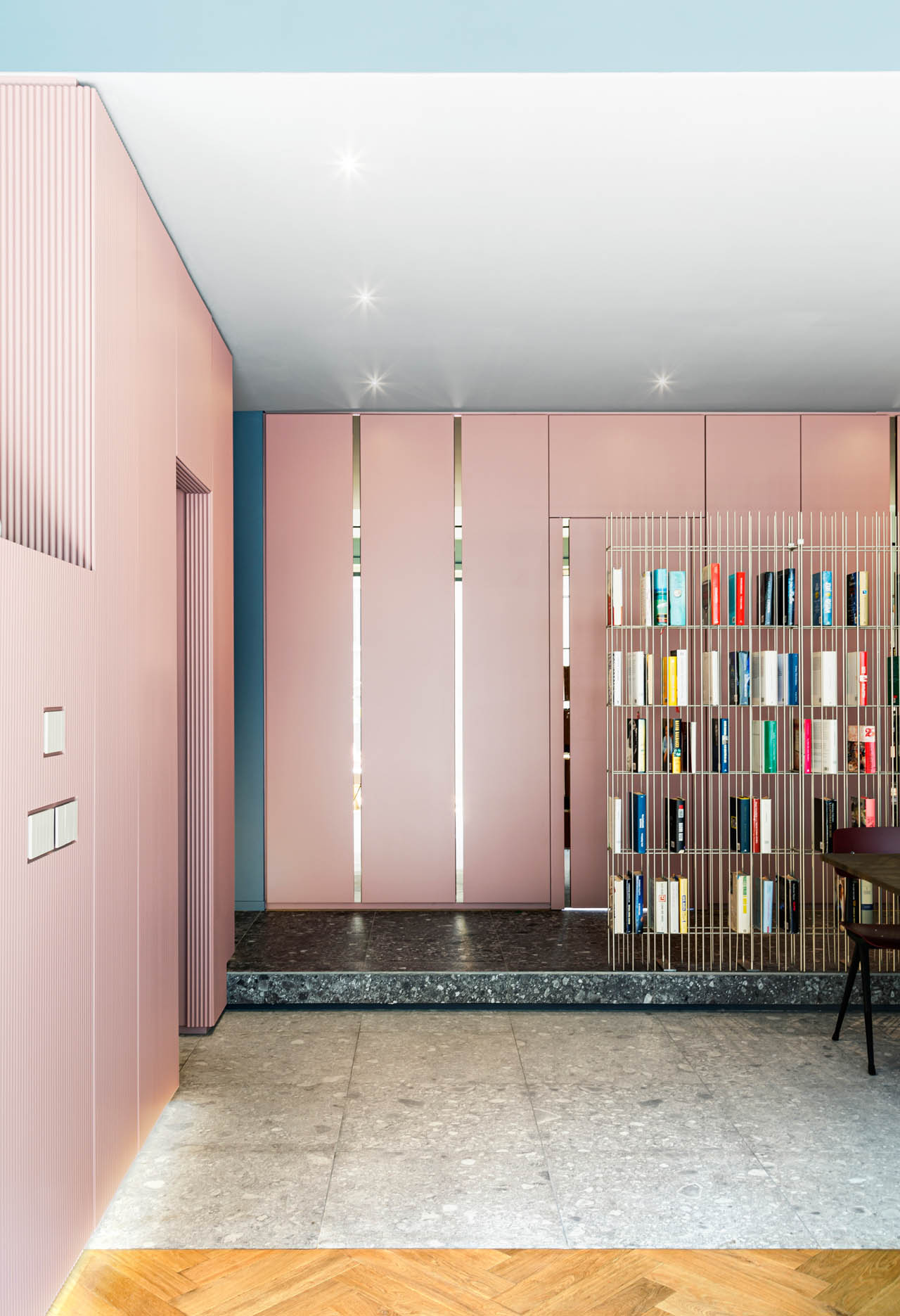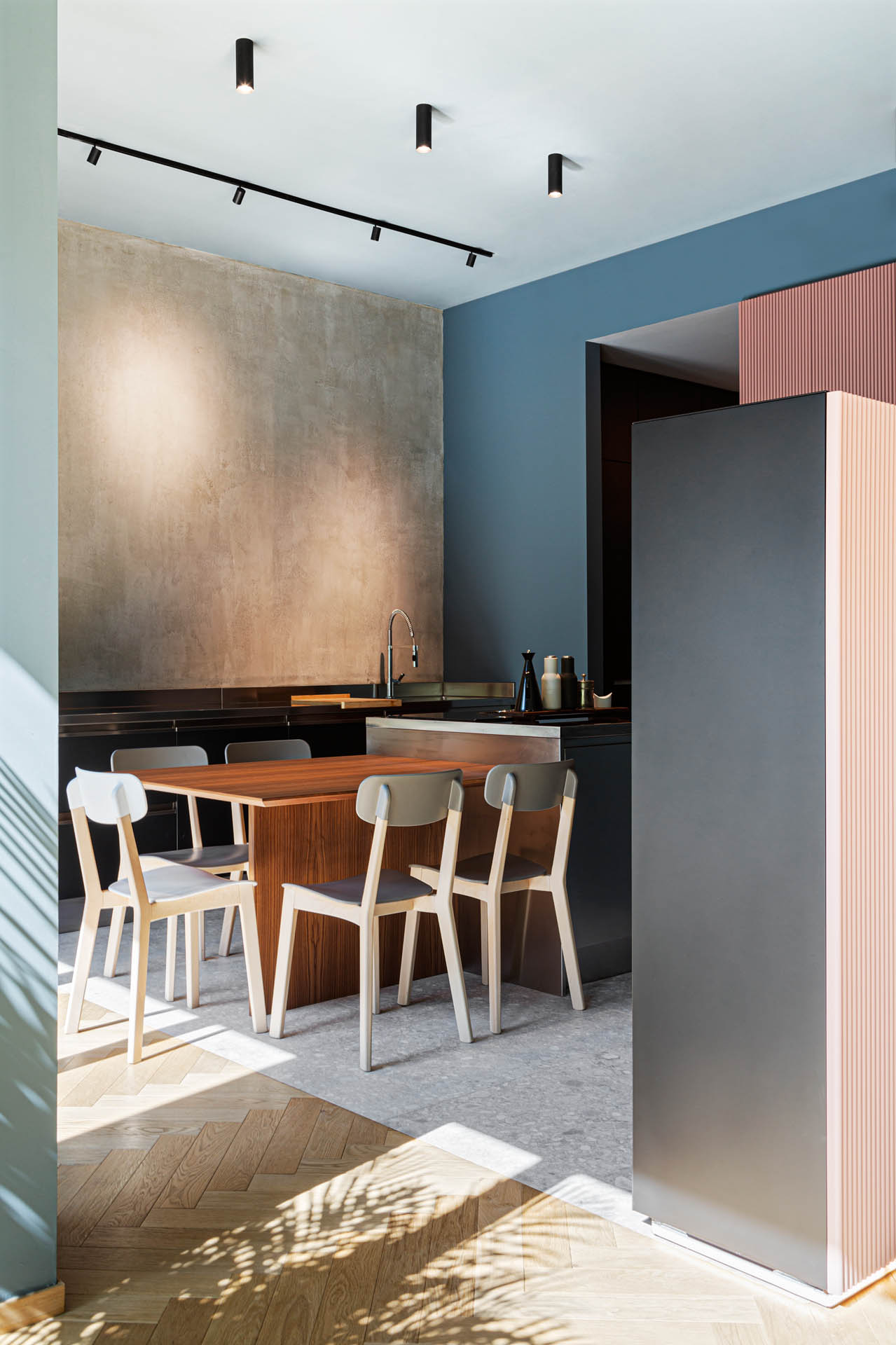 The distribution of the rooms has been rethought to allow for more a seamless interior space. The kitchen, which was originally smaller and set within a secluded area has now combined with the living area to form a single, harmonious space.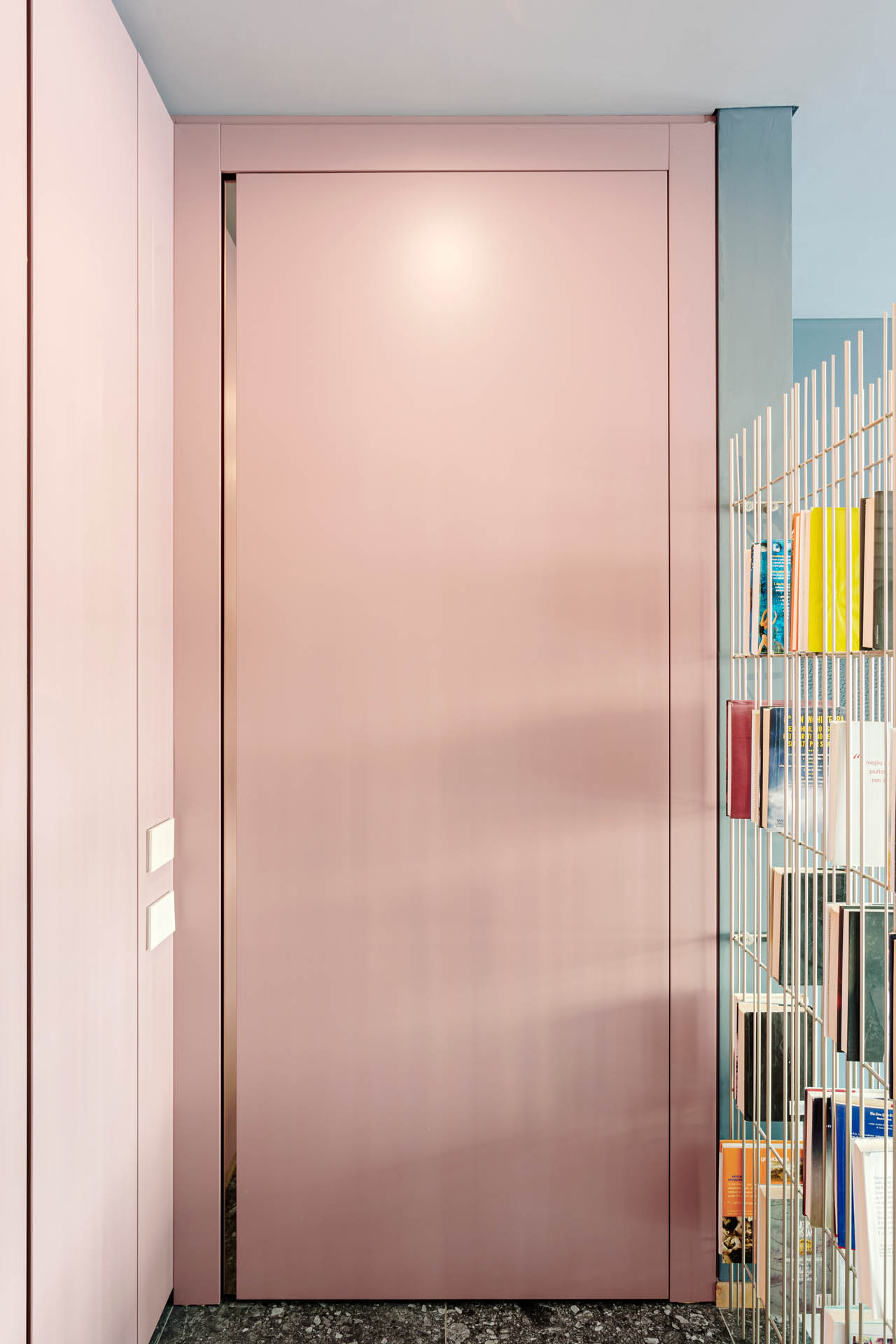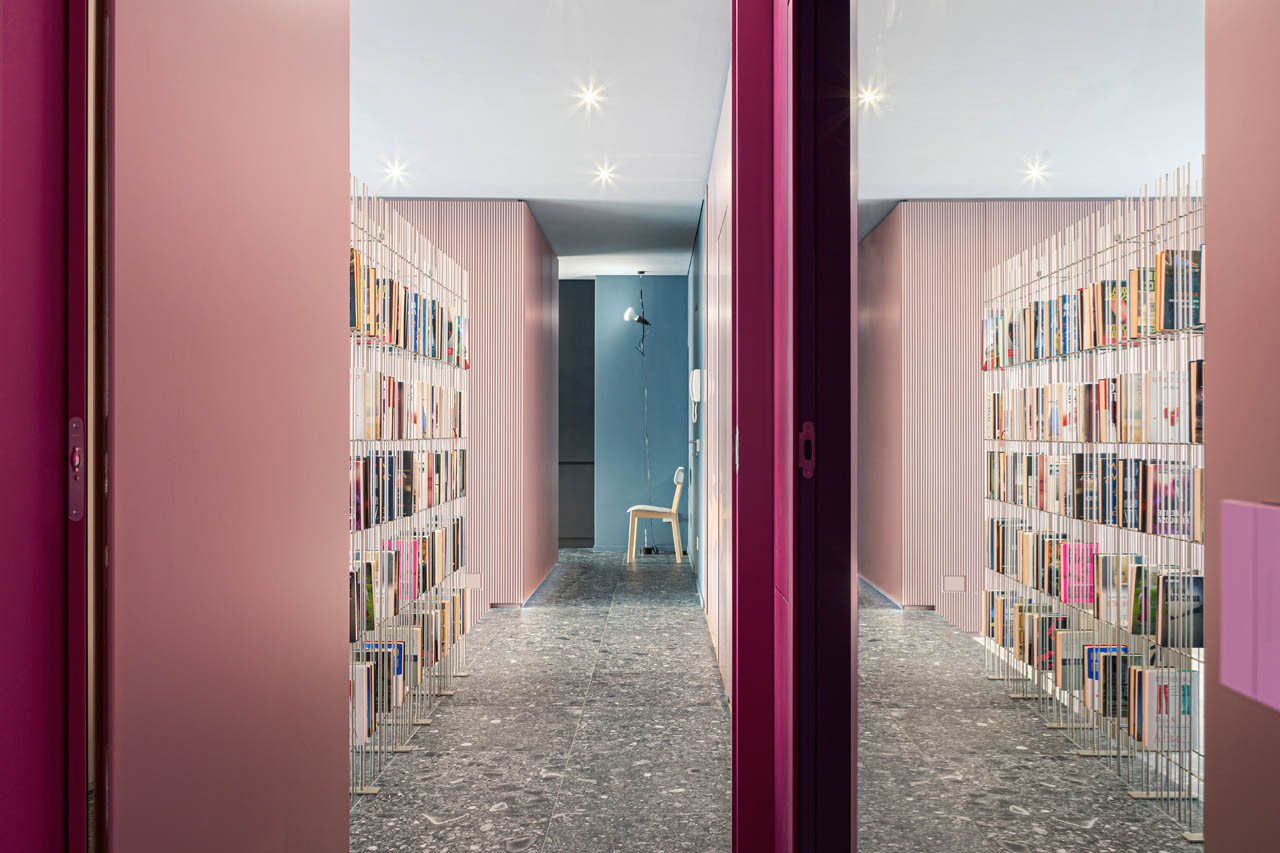 The sleeping area is distributed on the internal front, with the exception of the master bedroom which has been placed on the noble side, allowing access to one of the two terraces located on the two sides of the main front of the apartment.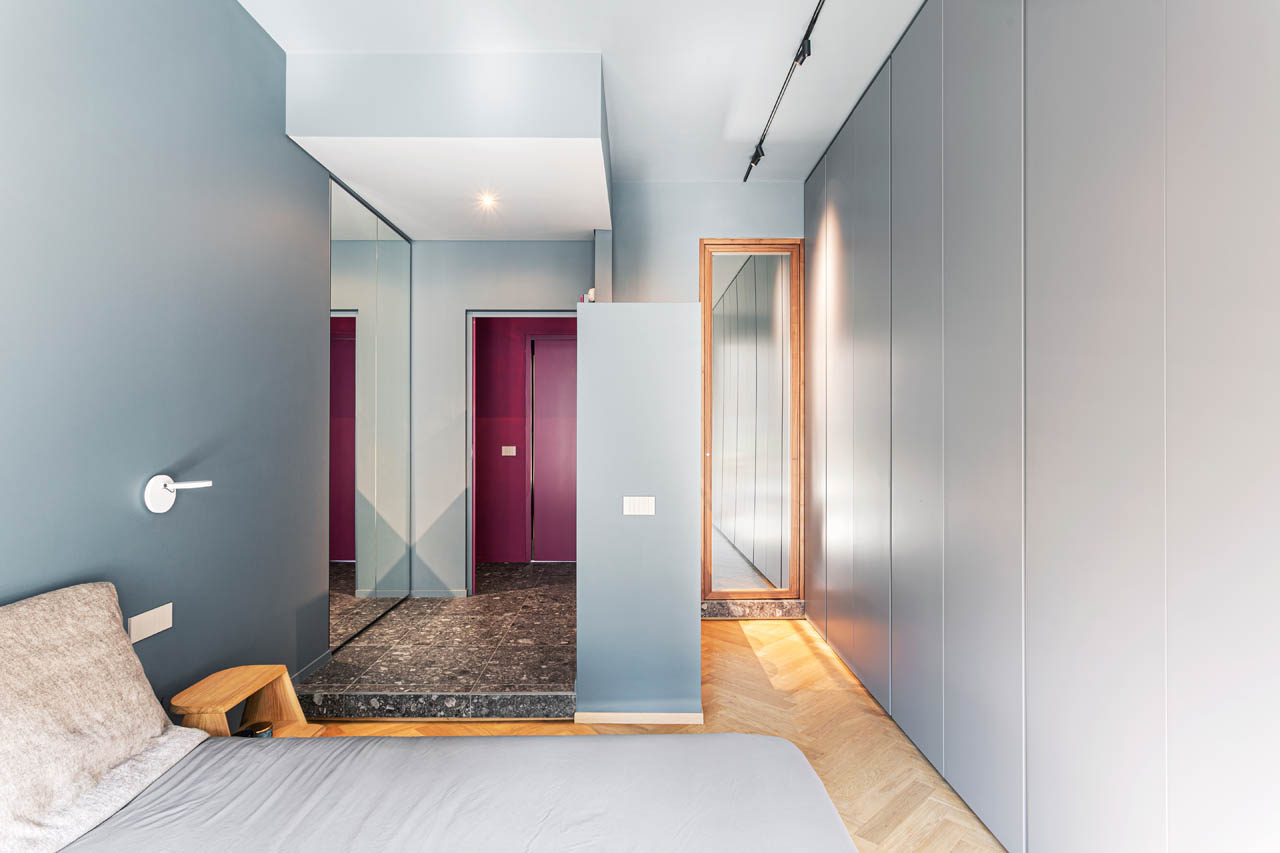 The rooms are separated using custom-made furnishings, in order to hide direct accesses, using retractable doors that create a dialogue between horizontal and vertical surfaces. This combined with contrasting materials and tonality forms an environment that is rigorous but informal at the same time.
Colour is used across bespoke elements and finishes,  from the grey/blue of walls and the wisteria pink of the boiserie and wardrobes, up to the bright pink of the hallway of the sleeping area.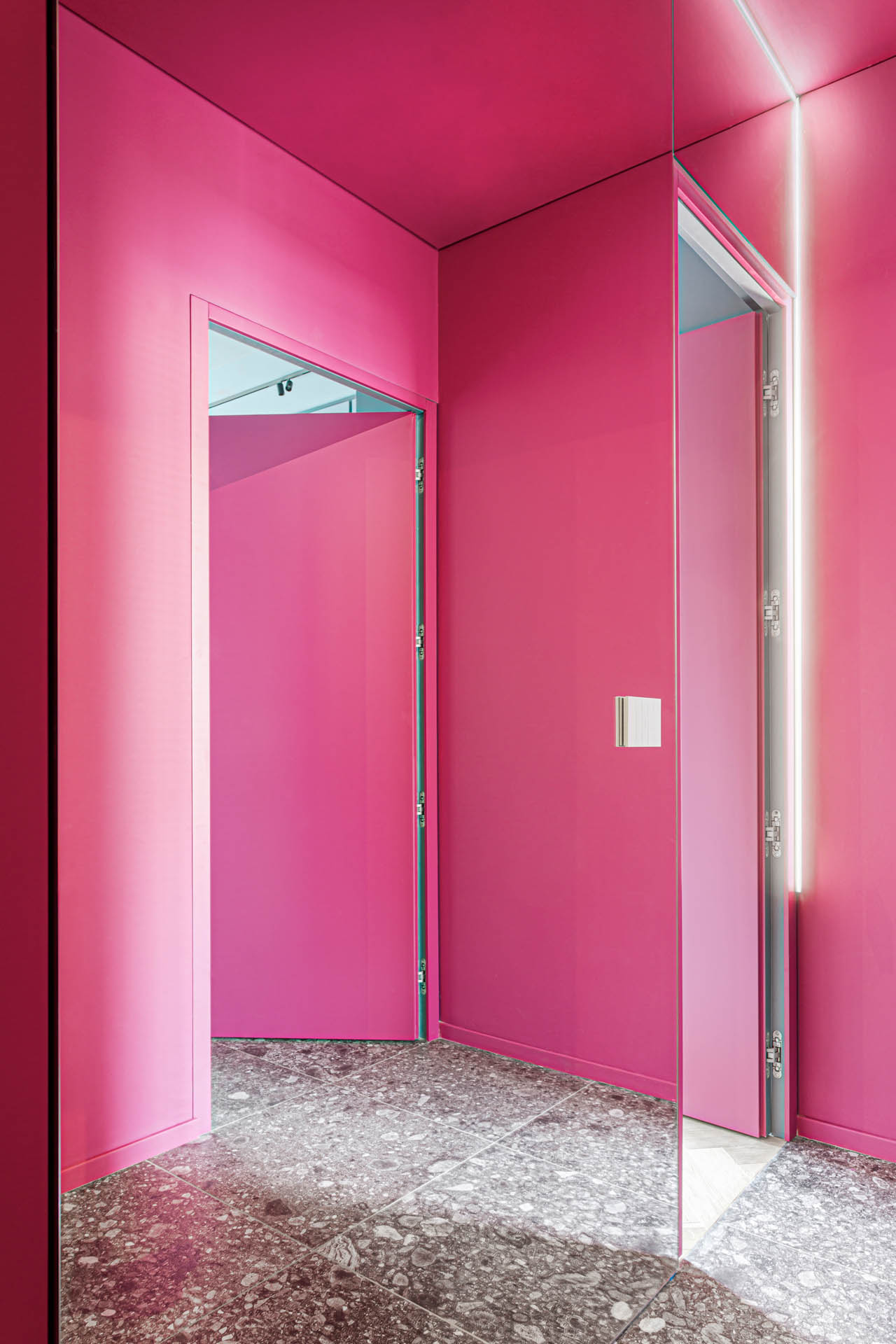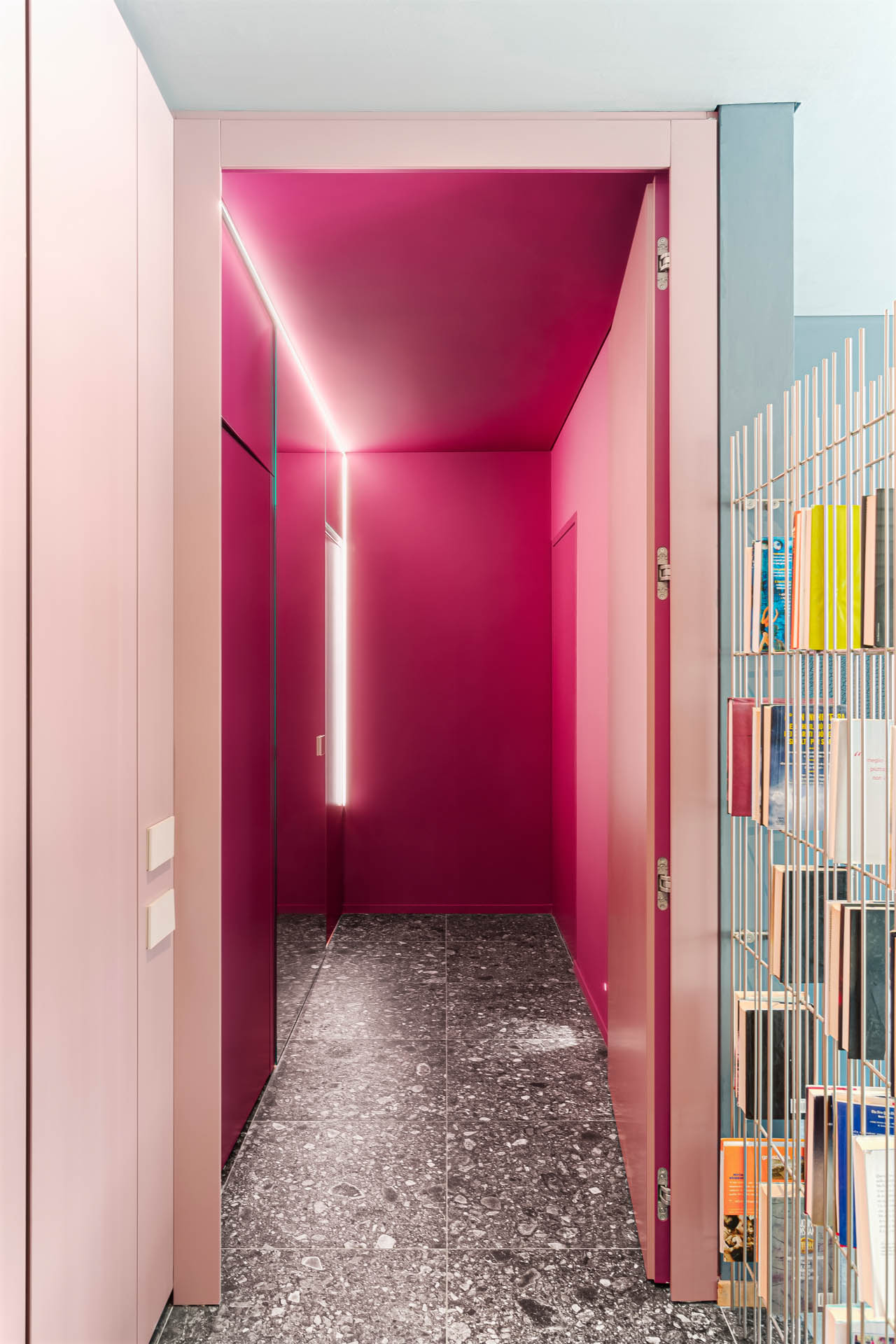 These bursts of colour have also been designed to contrast with the Ceppo di Gré stoneware tiles featuring two shades of grey and the French herringbone parquet in natural oak used for the floors.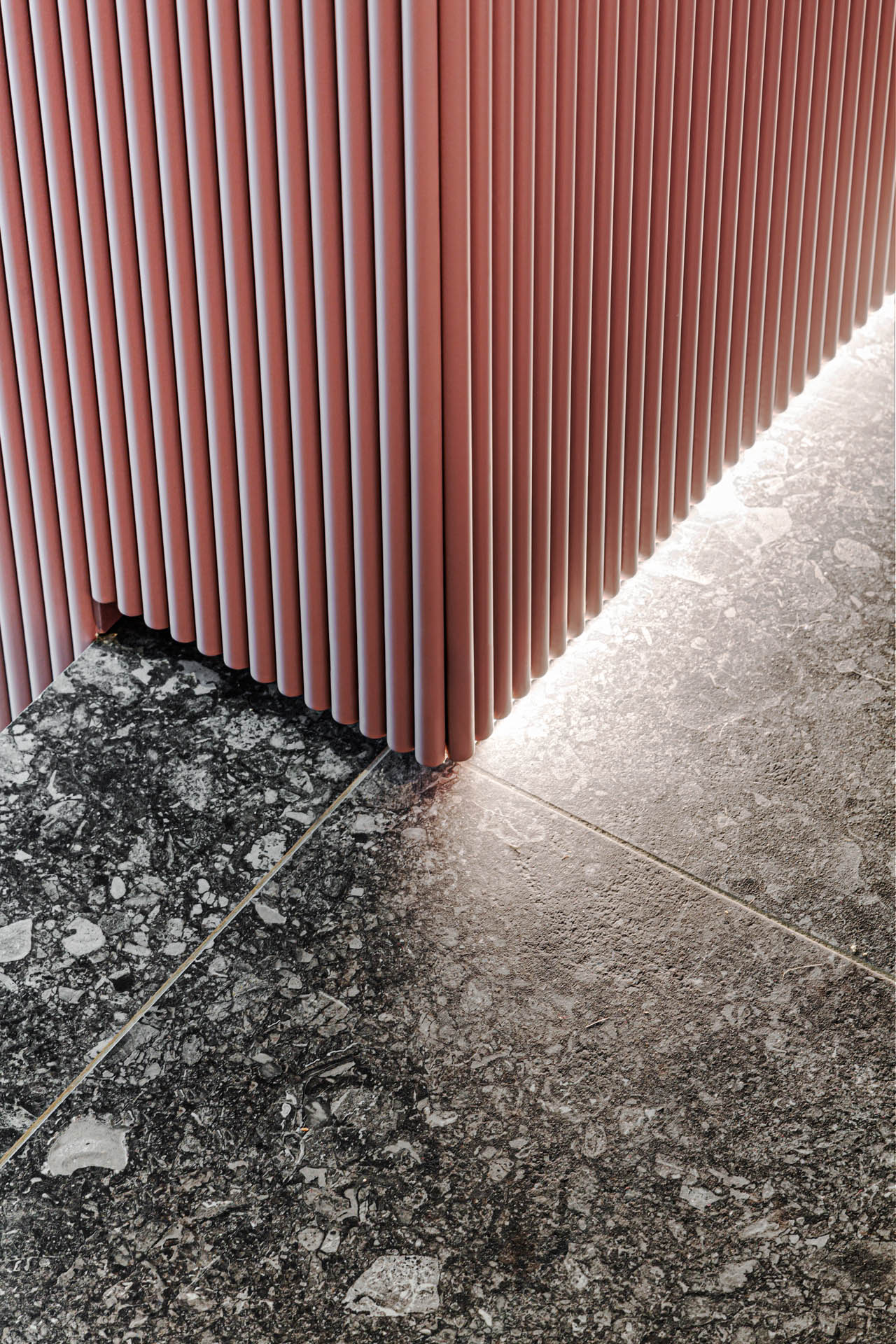 Founded by Alessandro Colmanni and Cristian Minerva, Offstage is an architecture studio and contracting firm based in Milan, Italy.
Photography by Simone Furiosi