When it comes to working from home, top designers unanimously advise on keeping them practical and simple, so that the focus is on the task at hand. With most work – from school homework to office assignments – being done on laptops, working spaces can be compact.
However, whether you work at an executive desk or the kitchen table, designers and wellness experts advocate a good task chair – one that supports the back and has some kind of tilt mechanism.
Adequate task lighting is also essential, to ensure that unnecessary strain isn't put on our eyes.
Keeping your allocated space orderly and uncluttered means you stay focused.
For those engaging in Zoom webinars and Teams teleconferences, having a clean and neat environment and a backdrop makes for a more professional appearance. It is also more engaging and less distracting to those on the call.
The 'work from home' phenomenon is unlikely to end any time soon; and even when offices reopen it is anticipated that many will continue to spend much of their time at personal home work stations, so there's no time like now to start thinking about how to incorporate unobtrusive yet functional spaces!
identity has selected a range of contemporary furniture pieces and accessories that can help create stimulating and engaging work zone: 
---
Storage and organization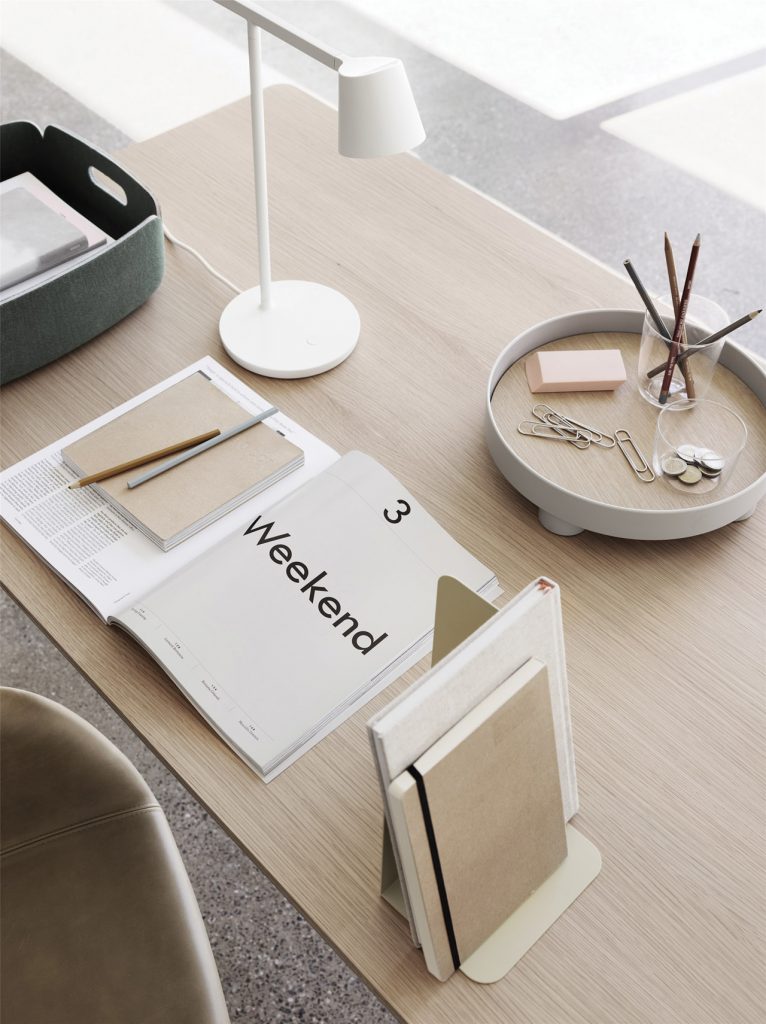 70/70 by TAF Studio 
for Muutto
The 70/70, designed by TAF Studio table for Muutto of Copenhagen, can be used as a desk or a dining table. The table top's slanted edges are among its understated, expressive details.
Designed by Jens Fager, the Tip table lamp offers both direct and ambient light, for any workspace. The adjustable head and arm feature opal diffusers and dimmer, to deliver the precise light for each task.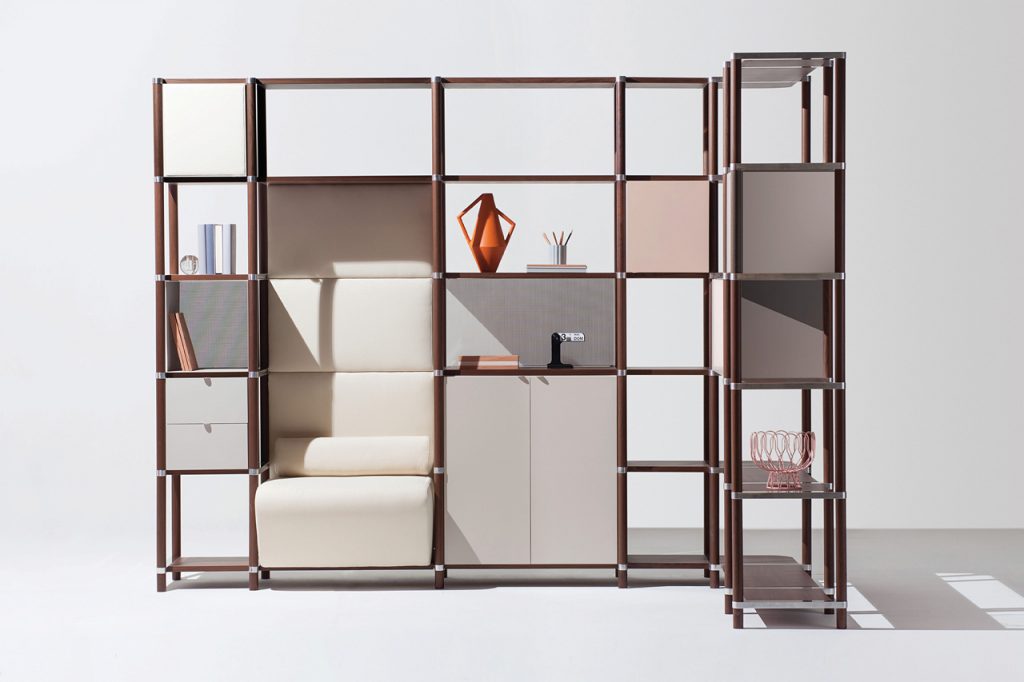 Stem by Philippe Nigro for Manerba
Designed by Philippe Nigro for Manerba, this ingenious structure is a response to the increasing demand for innovative workspace solutions.
Just launched, Stem provides infinite floor-to-ceiling storage space, shelving and an integrated armchair; it also serves as a screen, partitioning the area from the rest of the room to aid concentrated reading or working.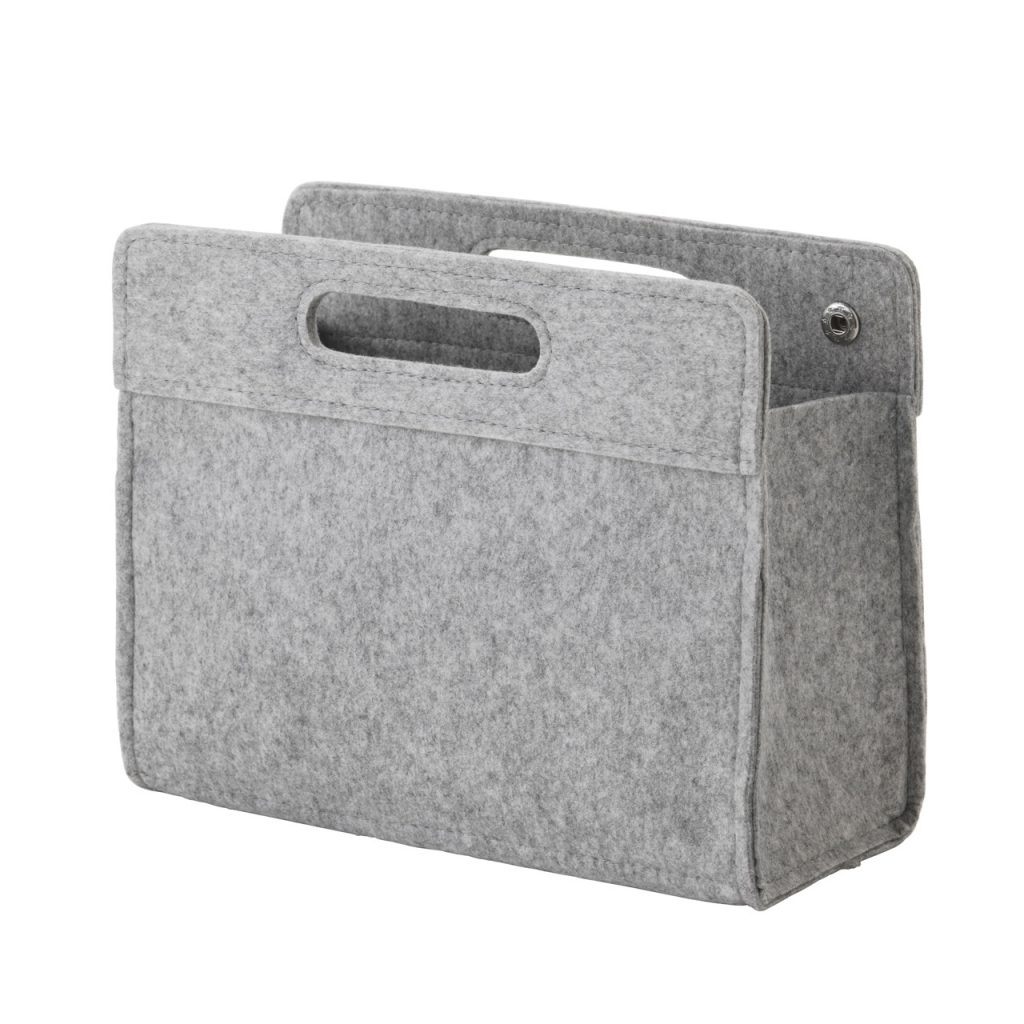 Organiser by IKEA
At the end of the day, pop the bits 'n pieces from your desktop into this convenient little pouch from IKEA. Made from recycled polyester, the bag is a perfect way to keep you organised. It also doubles as an organiser and divider for your cavernous work bag – making sure that you can quickly locate your work tools.

Wooden shelving unit from Zara Home 
This standalone wooden shelving unit from high street homeware brand Zara Home is the perfect receptacle in which to stash all your pencils and pens, files, catalogues, earphones, microphones, etc. It's unobtrusive, functional and can be easily moved out of the way when not required.
---
Desks and seating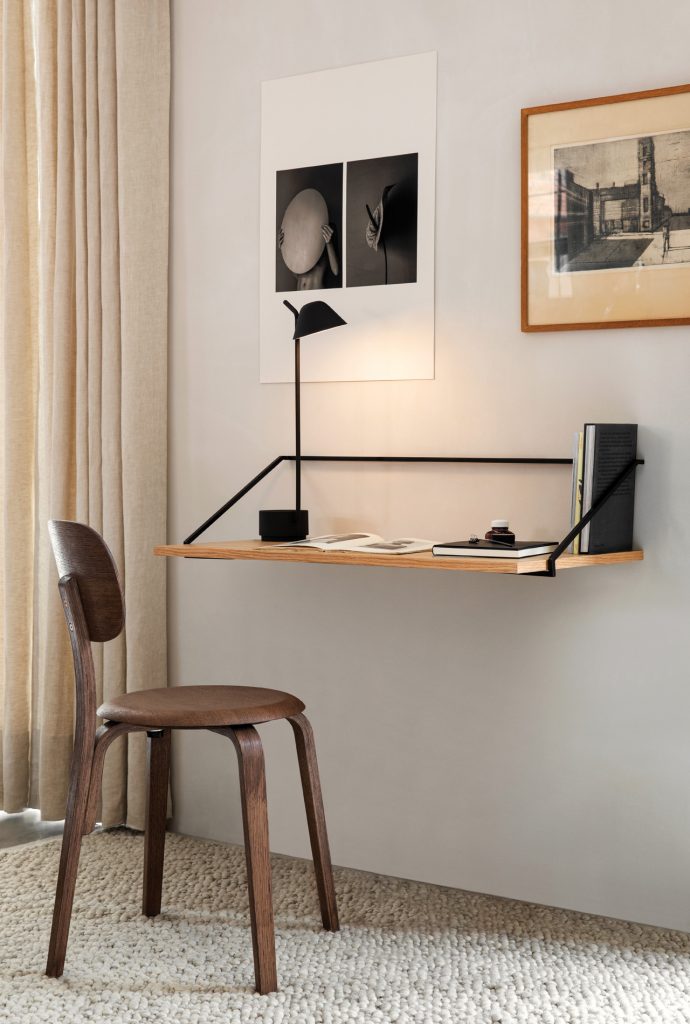 Rail desk by Keji Ashizawa for Menu 
This neat, serene and über-practical Rail desk, designed by Japanese designer Keiji Ashizawa for Menu, is pared down to the bare bones.
"This little desk has many functions," Ashizawa says; "It can be used as a little library or a workspace, or just as additional counter space.
"The beautiful design that fits into any space, and the combination of tactile wood and lightweight steel, create an expression of minimal beauty," he adds.
The simple Peek table lamp by Jonas Wagell – also from Menu – matches perfectly with the multi-functional piece of contemporary furniture.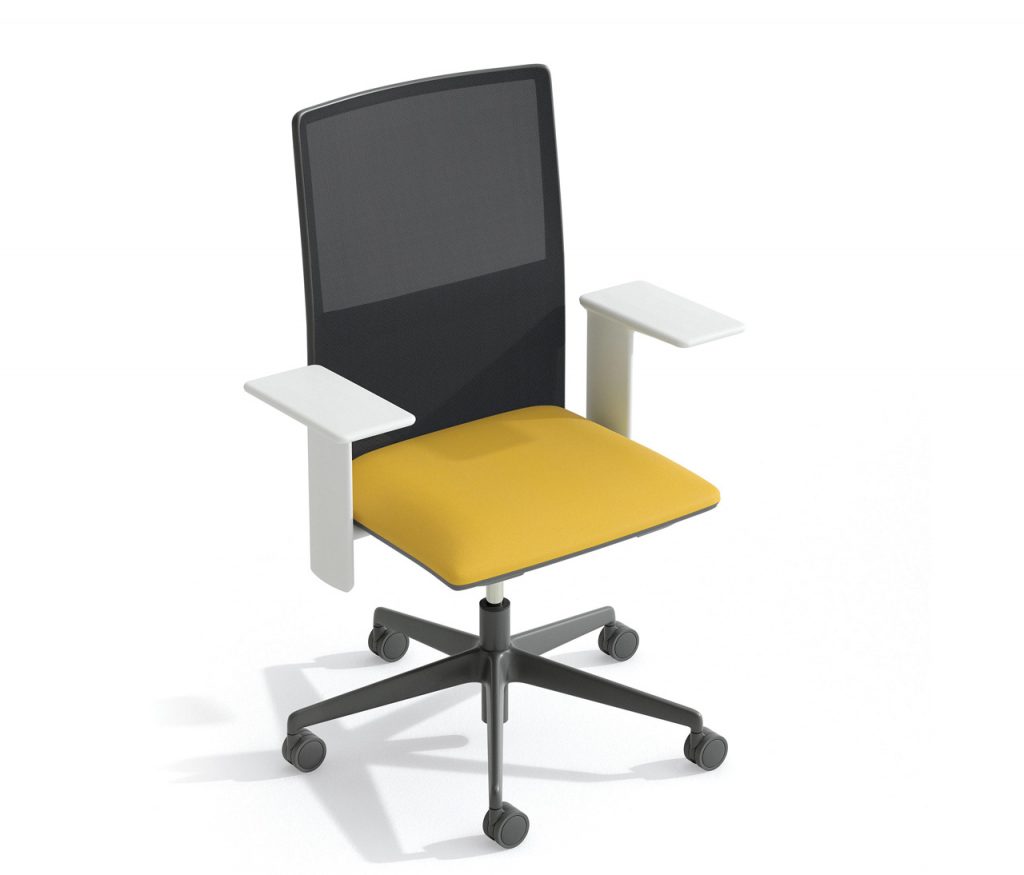 Planesit for Arper
The secret to pain-free and productive home working is a professional task chair – preferably an ergonomic remastered icon like the Aeron, or this Planesit from Arper.
Designed by Lievore Altherr Valdes, the chair conceals technology to ensure comfort and support at all angles. The flat, wide armrest doubles as a handy little writing tablet. The horizontal lines and overall geometry of the chair make it a perfect match for a home interior.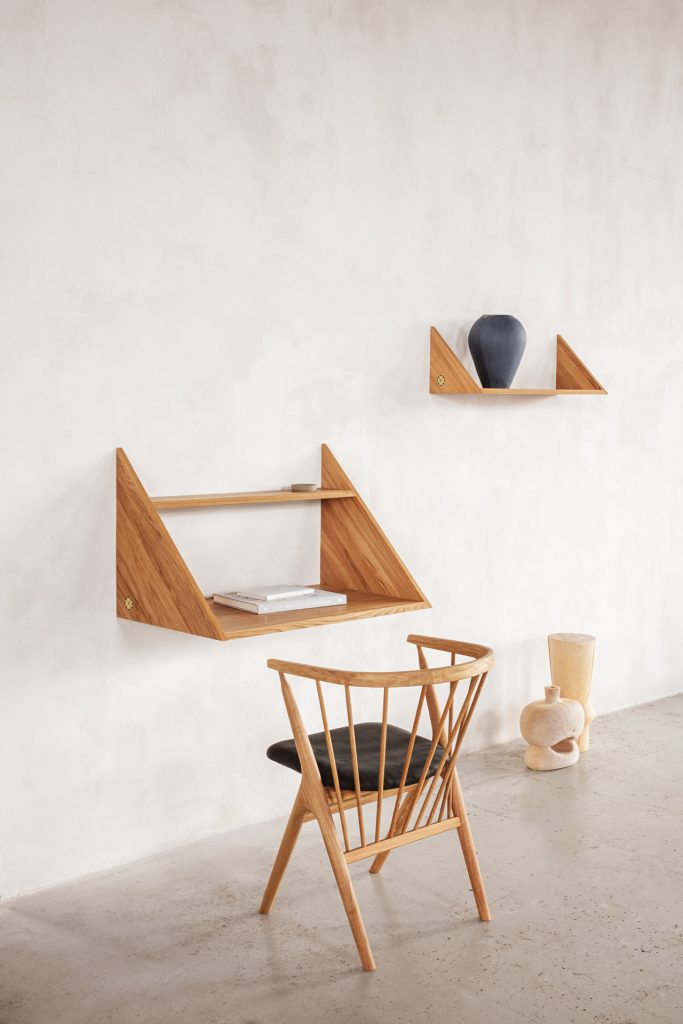 XLIBRIS by Kasper Eistrup for Sibast
Utility and strong aesthetics meet in this two-piece shelf and wall-mounted desk set by artist Kasper Eistrup for Sibast. The XLIBRIS collection is both functional and minimal.
"I have a predilection for utility and accomplished craftsmanship; XLIBRIS is notably the embodiment of simplicity and meets a genuine need.
The duo is perfectly suited for small dorm rooms as well as flats and houses," explains Eistrup, who is driven by a burning passion infused with a sense of design and artisanal detail.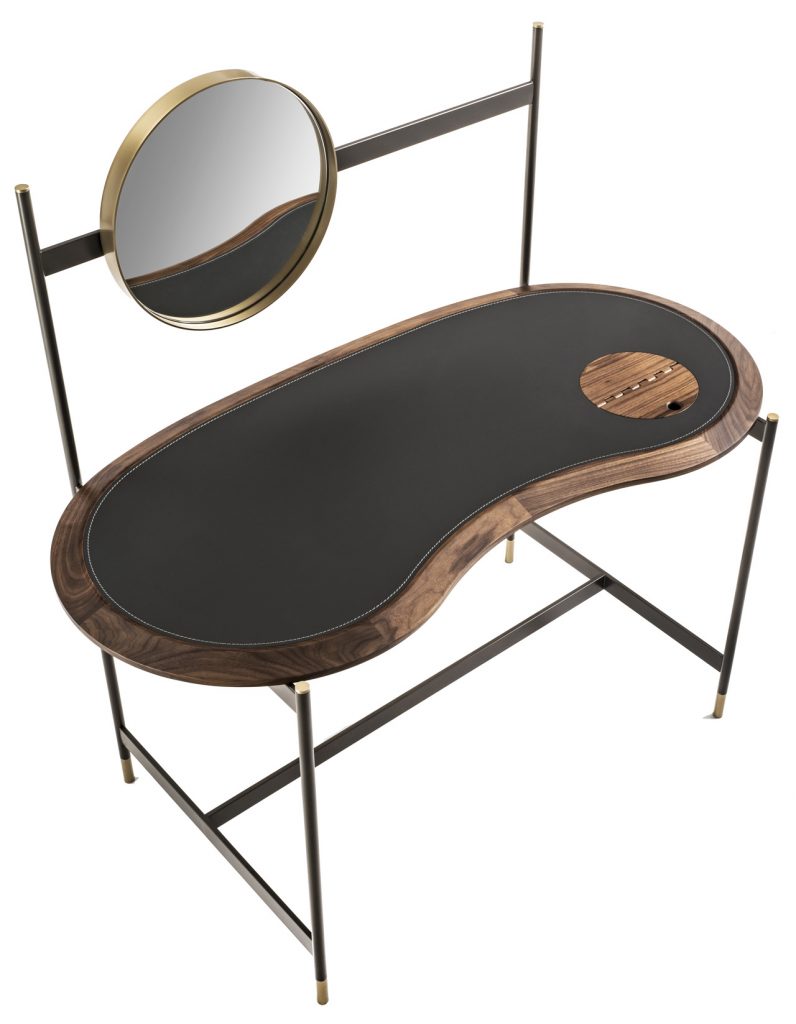 Ninfea by Porada
Made from fine Canaletto walnut, this finely proportioned kidney-shaped writing desk-cum-dressing table is ideal for those working from their bedroom. While not intended for heavy workloads, Ninfea from Porada is perfect for those who require little more than an iPad or small laptop.
---
Wellness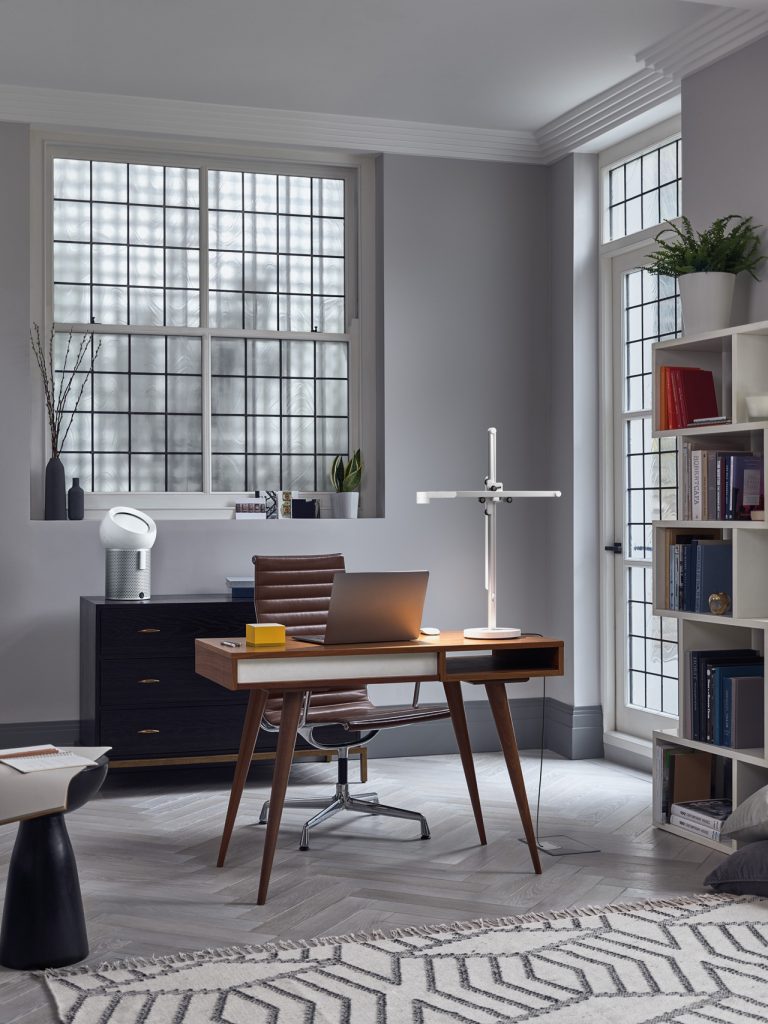 Pure Cool Me by Dyson 
Add some high-tech equipment like Dyson's Pure Cool Me personal purifying fan to your home office to ensure that you stay healthy on the job. At the push of a button, Dyson's Core Flow technology revs up to deliver clean air and controlled cooling.
Add the brand's smart new Lightcycle task light to your table, and its sensor will provide you with the optimum amount of light day and night.
This article was originally published in the May 2020 issue of Identity.