Taking their cues from the home, modern office designers are focusing on comfort, creativity and interconnectivity in the workplace.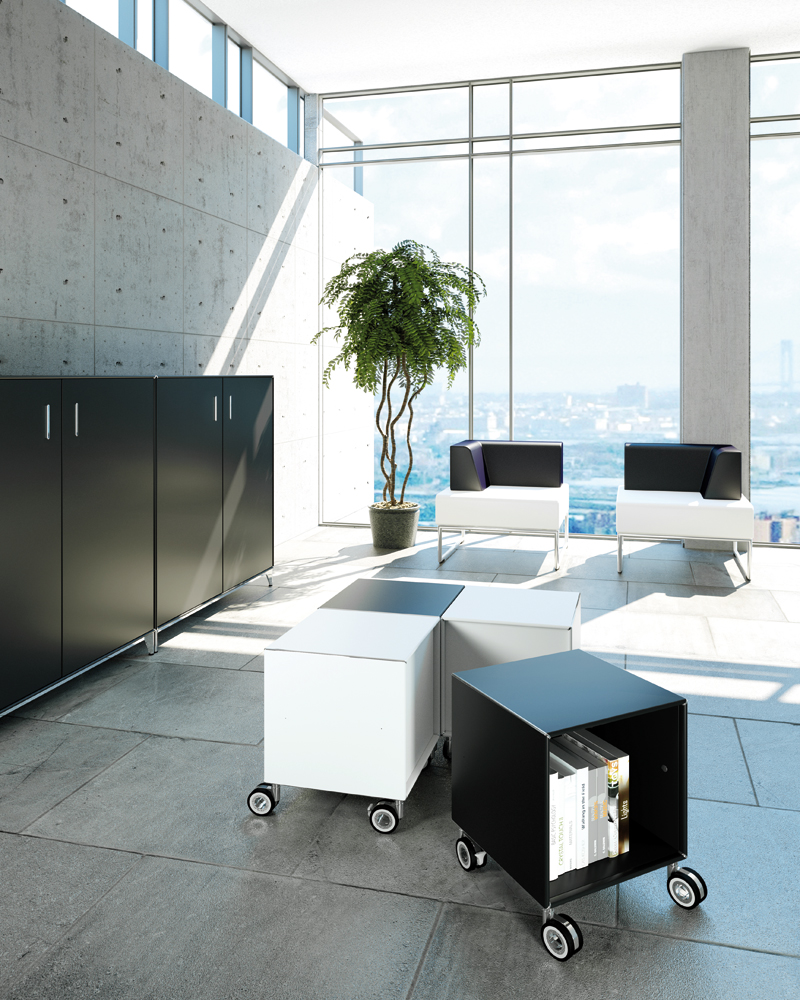 John Small, Director of Industrial Design, EMEA at Steelcase explains: "The new workplace must address the diverse ways people are working today. It must support enhanced collaboration, the essence of knowledge [-based] work."
This means tapping into the dynamics of human interaction. "Modern workplaces are becoming more human-centred, in that they are crafted to mentally excite and engage, [and to] physically comfort and emotionally support workers. Beautiful spaces are only worth investing in if they are also productive. Smart companies are using the workplace to nurture workers' holistic wellbeing," continues Small.
Herman Miller's Head of Design, Chris Morley, highlights the need for an organic relationship between the employee and the office environment. "People are the engine of prosperity in the workplace, and organisations have been considering their value more over the last decades," he says. "We need to consider the multi-generational demographic of workers, the accessibility of technology and the relationship workers expect to have with the organisation. Workers behave as shoppers and so they need choice and variety around where and how they work."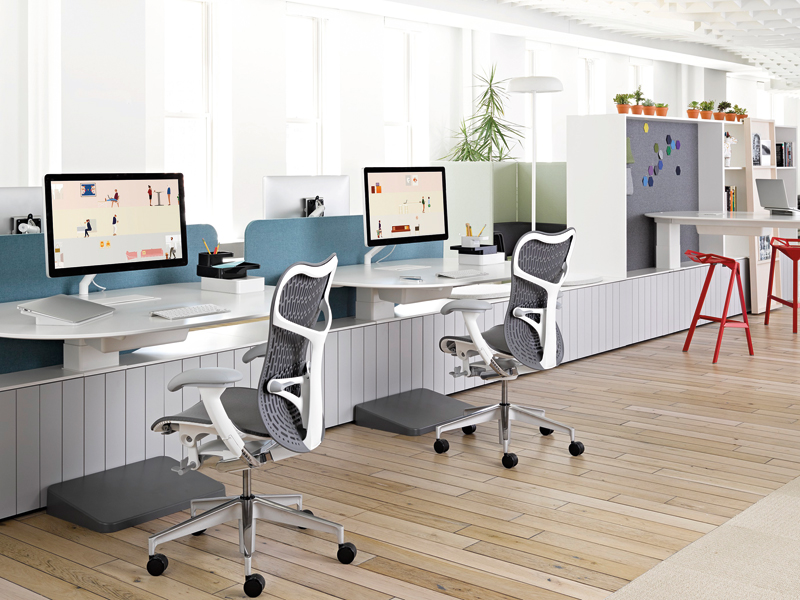 Work smarter
With the new work ethos centred on working better, and not harder, furnishings are accommodating the needs of workers with flexible schedules and rapidly changing needs. From ergonomics to shifting spatial boundaries, flexible, thoughtful work environments are essential.
"The idea of isolated working spaces has become redundant over the years. We are witnessing the phasing out of cubicles and 'corner offices' in favour of a more transparent, lateral ecosystem of spaces which cater to the many and varied working styles of today's employees, and [which] integrates the leadership team," says Small.
"The most inviting and inspiring spaces need to help people make meaningful progress on their work. Incorporating naturally complex materials and a plurality of shapes, forms, patterns and textures will help achieve the right balance when designing spaces that support the interconnectedness of emotional, cognitive and physical wellbeing – which create a more productive work environment," he continues.
Increased changes in office geography also play a role. Workers may work from home and come into the office occasionally; they may move from team meetings to private spaces for important conversations and work that demands focus and intensity.
Herman Miller's Living Office is an example of how Morley envisions this new environment. "When we design spaces based on our Living Office principles, we consider four essential qualities to bring the office to life: coherence, identity, attraction and convergence," he explains.
"The need for privacy hasn't gone away. The best ideas happen when groups can function like accordions, individuals pulling apart to work solo and coming back together to share progress and develop concepts. This means that everyone needs access to a variety of supportive settings, especially ones that help us think, sketch, write, read or relax," Morley continues.
Boss Design's Atom furniture and upholstery collection by award-winning furniture designer Simon Pengelly was designed to respond to the way we interact with our working environments. A single seamless concept, it delivers a holistic aesthetic, rather than being a collection of individual pieces defined by their modularity.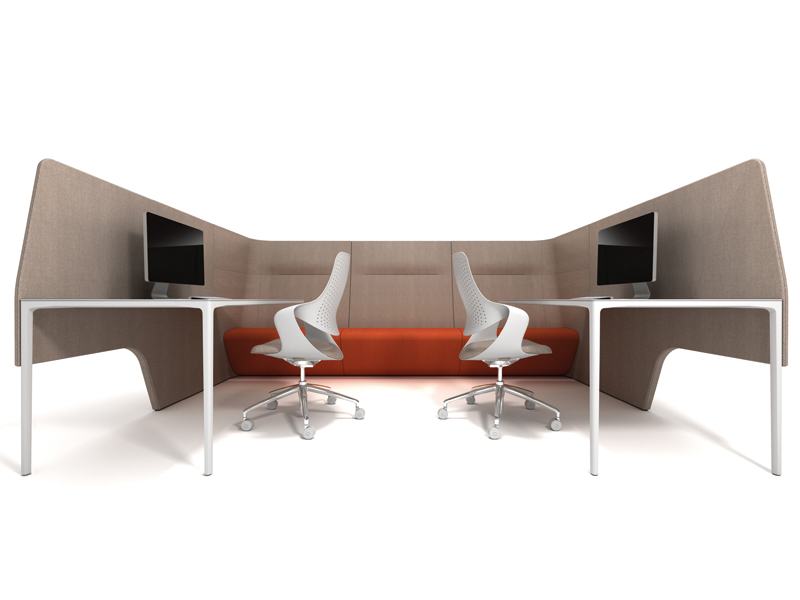 Designed specifically for modern work environments, the Canvaro Compact has been created by Assmann Büromöbel. The height of the individual desks can of course be independently adjusted for optimal ergonomic adaptation, and there is also optional electric height adjustment for dynamic switching between sitting and standing height. The integrated privacy screen acts as an acoustic shield, and the light can be mounted directly onto the desk frame itself. Its cable duct ensures organisation and users can add a desk frame privacy screen, which creates visual calm.
Also taking the ergonomic workspace to new heights are Humanscale's QuickStand Under Desk and QuickStand Eco, both launched at NeoCon. An innovative new height-adjustable workstation, QuickStand Under Desk relocates the central column from the original design to position it under the desk, for a clean, minimalist appearance. The new product retains the counterbalance mechanism and built-in cable management from the original design.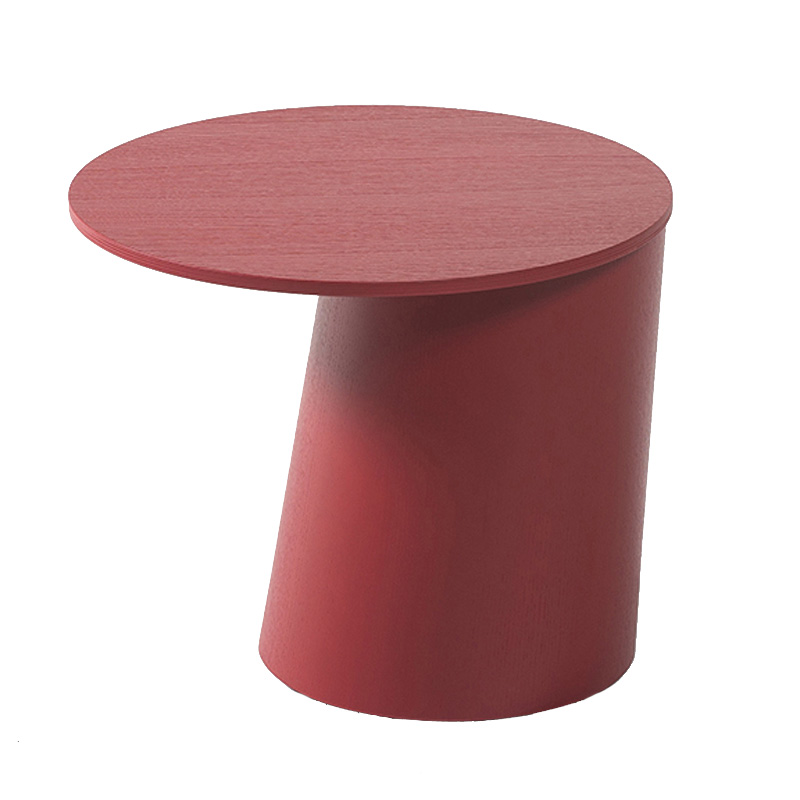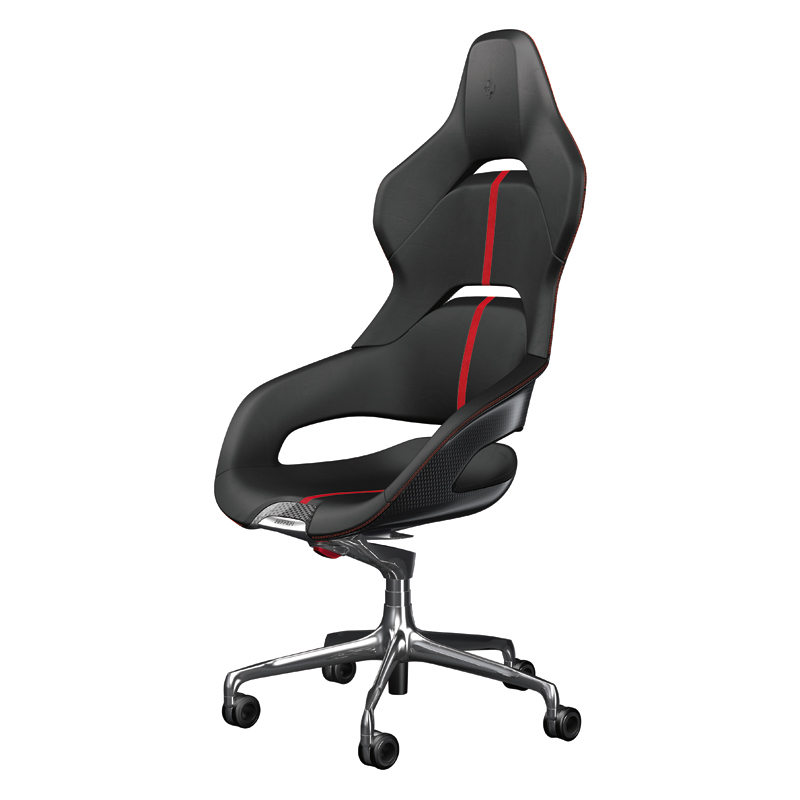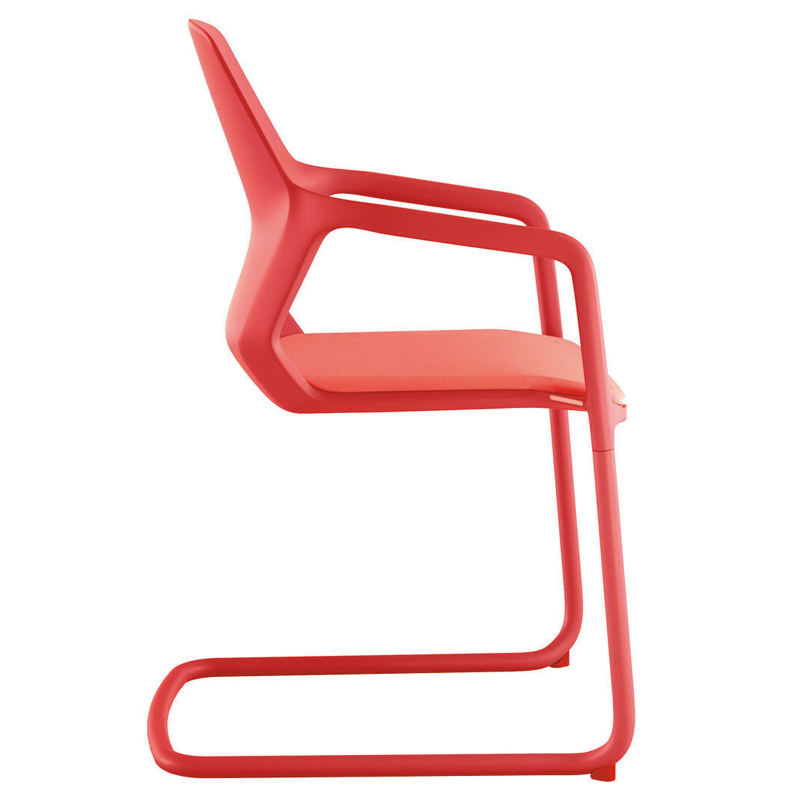 The QuickStand Eco is an economical and easy-to-use height-adjustable workstation that works right out of the box. Offering the easiest installation to-date, it offers the same ergonomic performance and flexibility as the original, but at a more consumer-friendly price point. The more sustainable option, it features an innovative counterbalance mechanism that enables users with fixed-height computer desks to transition between sitting and standing positions with ease. Its function is intuitive, allowing the user to simply lift the workstation up to a standing height as they rise to change positions.
Also premiering at NeoCon were Wilkhahn's new Occo conference range, newly-designed Metrik cantilever chair and innovative mAx folding table system. All three ranges have one key theme in common: anyone striving for physical and mental agility in the workplace needs flexible office furniture that combines a sense of appreciation and well-being with a variety of usage options.
The Pacific chair, the first office chair designed by Edward Barber & Jay Osgerby for Vitra, is strongly defined by the backrest, which extends so far down that no mechanical components except the base are visible from behind.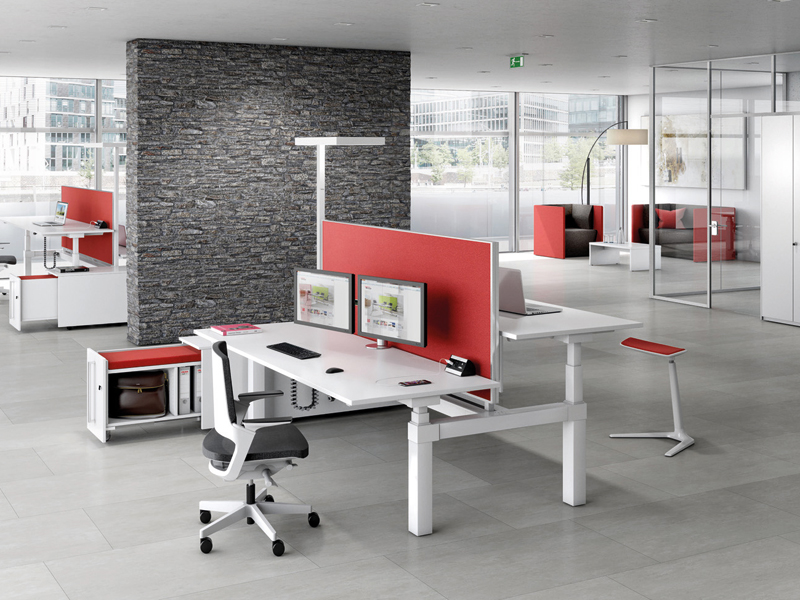 "To us the contemporary work chair has become a contraption – a collection of controls and levers. Rethinking how to minimise the visual impact of the seen elements has been at the centre of our design. Our chair is simple to use and visually calm," says Barber.
The height-adjustable back and armrests of Pacific form part of the same vertically aligned profile. This is a decisive feature of the overall design concept and it allows users to sit sideways. The synchronised mechanism automatically responds to the weight of the respective user, offering an immediate sense of personalised comfort.
New office systems are also embracing the storage needs for new technologies. Steelcase, who recently signed a partnership with Microsoft to introduce the all-new, immersive Creative Spaces office layouts, also sees the connection between technology and aesthetics. "A growing number of companies are implementing office designs that facilitate co-working, cloud computing and high-speed connections, to better complement modern work styles and increased connectivity," says Small.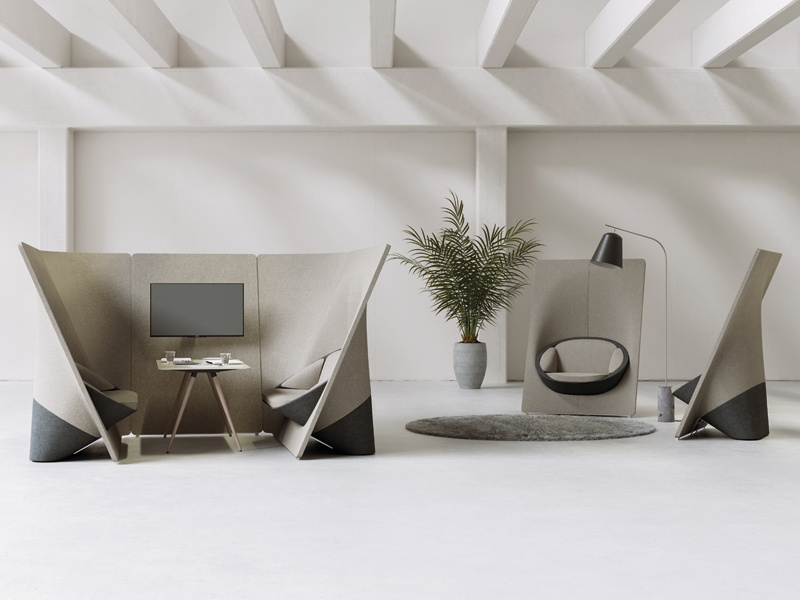 The Element 02 meeting table by Foster+Partners for Unifor accommodates the temporary activities of transiting staff, informal meetings and small work groups. The end of the cylindrical base structure can be fitted with a flat-wired tower cable system with a vertical extraction and retraction device, providing power and data connections to all users. The movement is controlled by a stop mechanism, which blocks the tower when the cables are plugged in.
For those looking for an office oasis, Profim's Wyspa is an ideal hideaway.
Featuring tables and wall pieces for attaching presentation screens to, the collection consists of armchairs, sofas and dedicated walls that create a space for conversation or a private meeting.
Poltrona Frau celebrated speed via design with the Ferrari-inspired armchair: Cockpit. Neither a car seat nor a pure piece of furniture or design, it was conceived and designed by the team which designed the recent Ferrari models.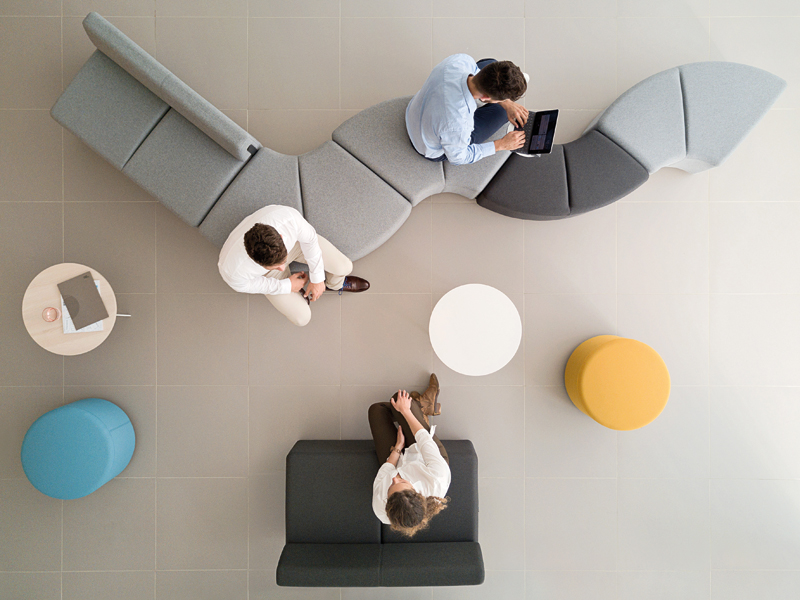 Lounge act
Seating options for reception areas and open public spaces are also recalibrating to accommodate all the senses and offer stress-free, open environments for waiting, holding informal meetings or working.
"We have definitely seen a rise in interior furnishings which reflect the move towards healthy and holistic workplaces. We are seeing many organisations turn to flexible, residential-looking furniture to provide comfortable ancillary spaces in the workplace, such as the Lagunitas Lounge and Hosu Lounge seating collections," says Small.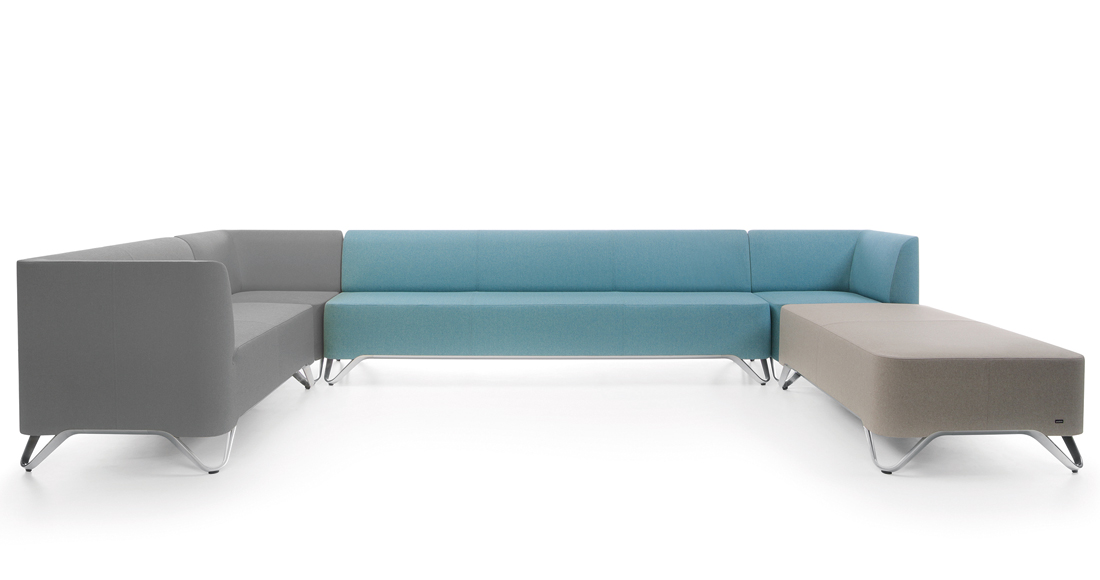 Viccarbe brings form and function with Penta, designed by Toan Nguyen, and Brix by Kensaku Oshiro. New spins on the waiting area chair, they combine the traditional armchair with a unique visual aesthetic.
Mitab's Ahoy is characterful side table inspired by the ship bollards used to secure a boat's mooring line. Developed by Daniel Enoksson as an alternative to the classic pedestal table, it can overlap a sofa or armchair to provide an informal work surface, or is suitable for use as a standalone table or in groups of two, three or more. Ideal for any seating arrangement.
Neri&Hu's Cradle chair for Arflex emphasises the craftsmanship of construction. Its classic triangulated construction is repeated several times around the chair so it can be admired from all angles. The cow-hide strap rolls up around the rigid frame that is covered by fabric, which holds soft cushions.
Modular seating and storage are also key components of the new lounge-inspired waiting areas and office spaces.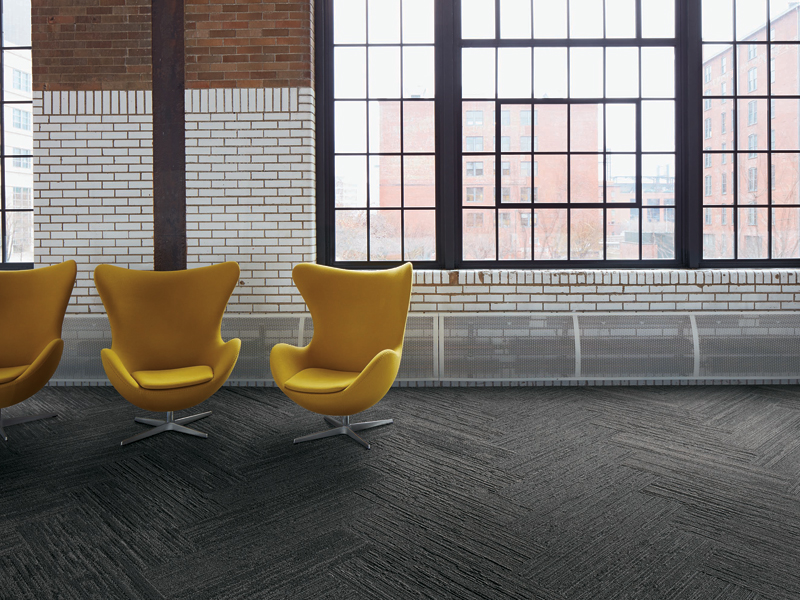 Small sees a clear connection between modular furniture and holistic workplaces: "This year Steelcase showcased the Umami sofa with embedded tables at NeoCon 2017. It was designed to create spaces where people feel an emotional connection, [and to] promote social interactions, stimulate the brain and enhance creativity. Its flexible, modular design can be used to create settings that promote variation over uniformity," he says.
The River Snake pouf, designed by Mac Stopa for Tonon, is usable both singularly and as a module. When more than one is joined together by an aluminium linking system that prevents the new creations from unfastening, the resultant organic shape has unlimited possibilities of realisation: a wavy line, a circle, a flower – anything that inspires.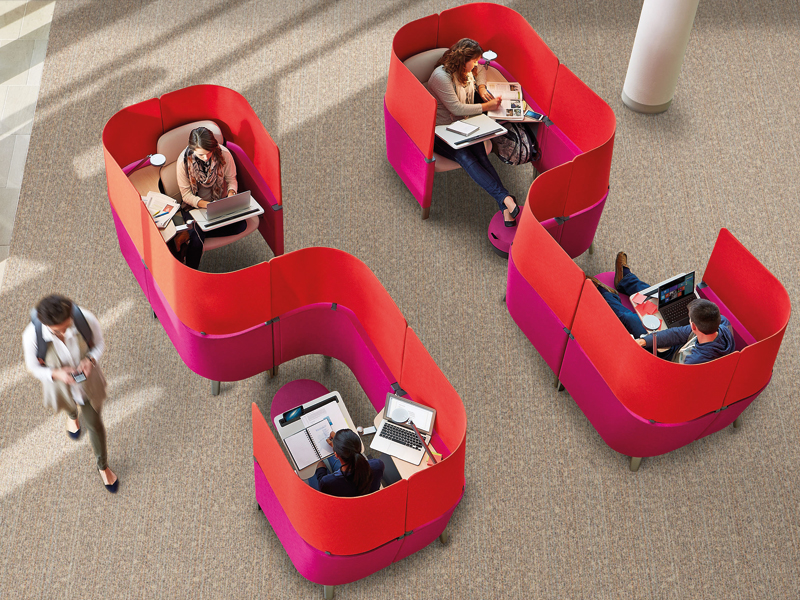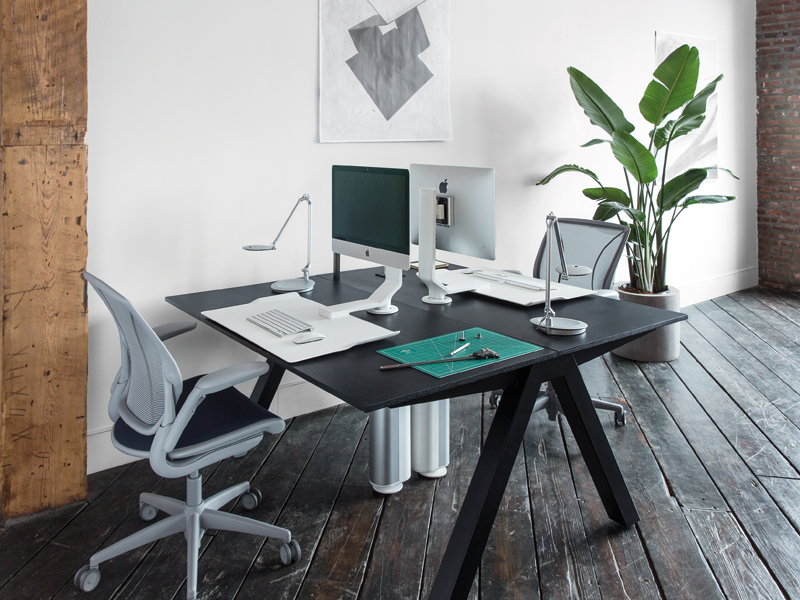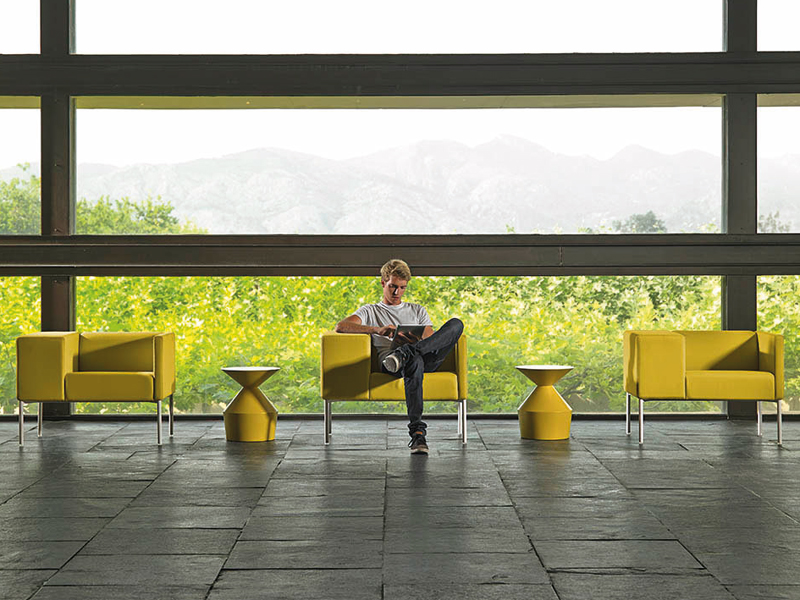 Winner of a German Design Award and iF Design Award, Mauser's modular storage system, element.x, features stacked units with the corner connectors that form a visually striking 'x'. With no fronts, hinged doors, sliding doors, drawers or flap doors, they create an elegant frame.
Profim's SoftBox features seats that seem to be supported by subtle 'ribbons' – aluminium or wooden legs that look delicate but provide a stable base. Screens allow for the division of a larger space into smaller meeting zones, as well as soundproofing outside noise.
Simple and elegant, Actiu's Bend modular soft seating by Cutu Mazuelos and Eva Prego of Stone Design consists of four different modules that can be connected – and even form a closed circle with their soft modules and structures. The wooden finish on the legs adds an extra warmth and homely feel to the office.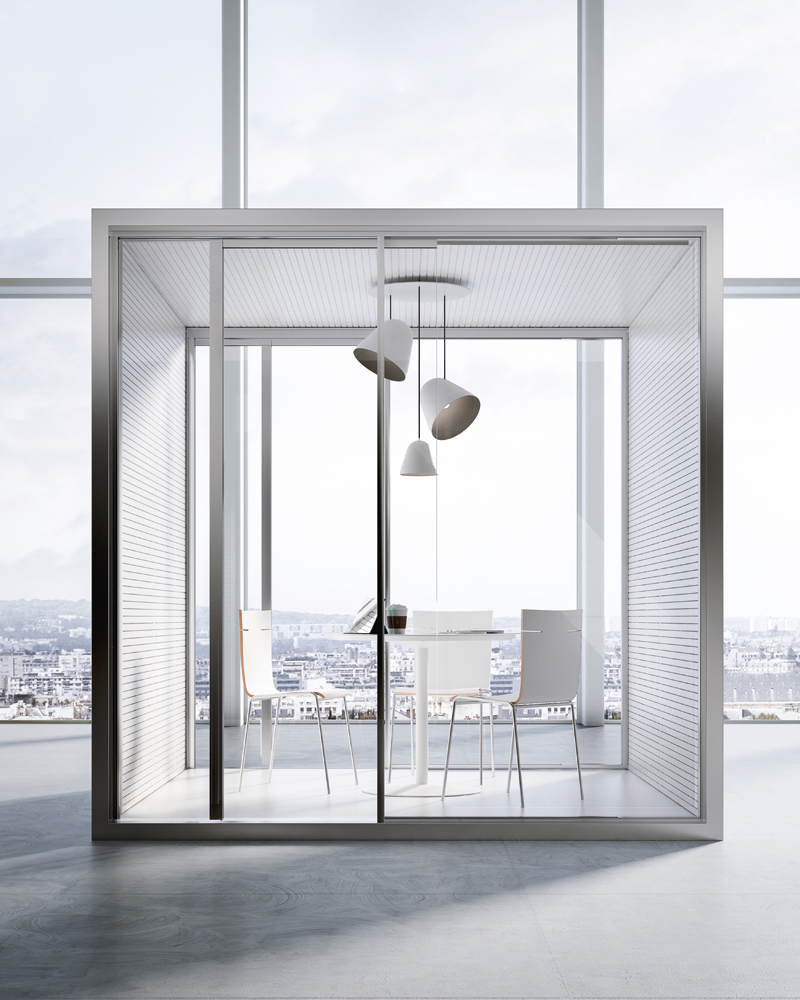 Sense + sensibility
Embracing the senses means focusing on often-overlooked details, such as acoustics and textiles. "It is important that spaces engage the senses and intellect," says Morley. From what's overhead to what's surrounding us, texture and colour make these innovations inviting.
Open-plan spaces are increasingly in need of small meeting areas or enclosed spaces that guarantee privacy. Acoustic Room, designed by the Fantoni Research Centre, features a box composed of two different-sized modules with soundproof 4akustik panels. It creates an acoustically protected oasis inside open-space offices, collective meeting spaces and anywhere privacy and concentration are required.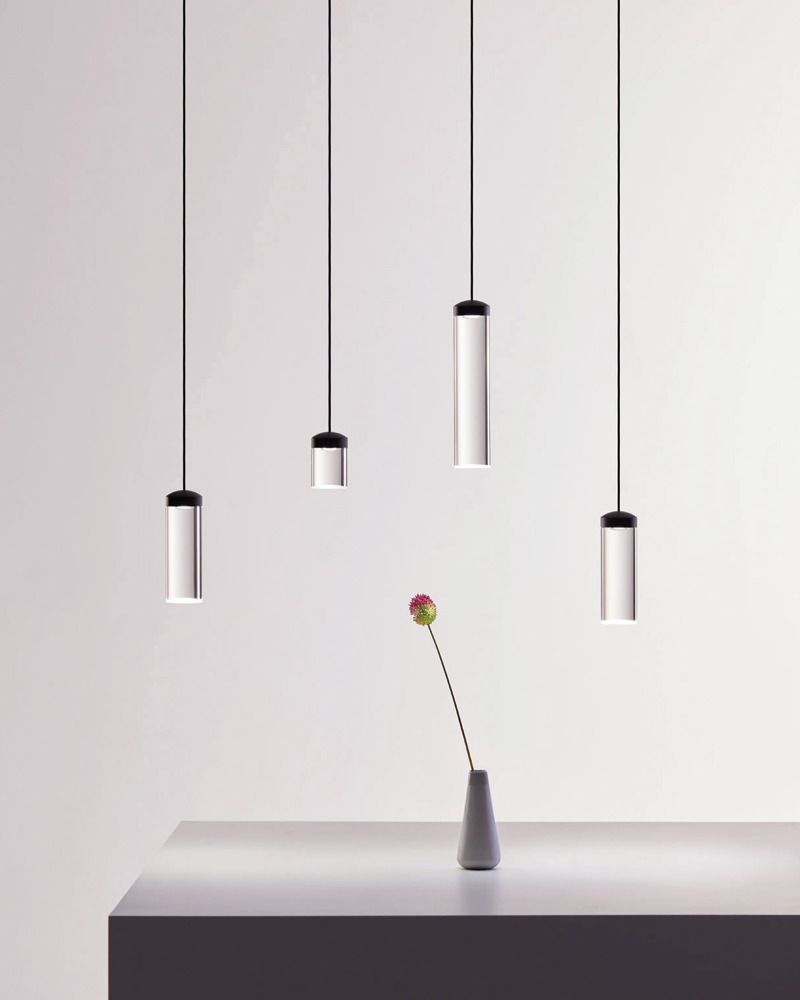 Offecct offers an array of acoustic panels that blend style and substance, including the Wind room divider, designed by Jin Kuramoto. The dividers improve the acoustic qualities of an environment, while at the same time adding interesting dimensions to the room.
Lighting is also marked by high performance and high style. Designed by Joel Larsson and Krook & Tjäder Design for Karl Andersson & Söner, Reverb is a visually appealing and practical ceiling-mounted sound absorber. The hole in the sound absorber lets light through from existing light fittings, or gives you the opportunity to suspend light fittings through it. This means that Reverb is ideal for hanging over meeting places, workspaces or along a corridor.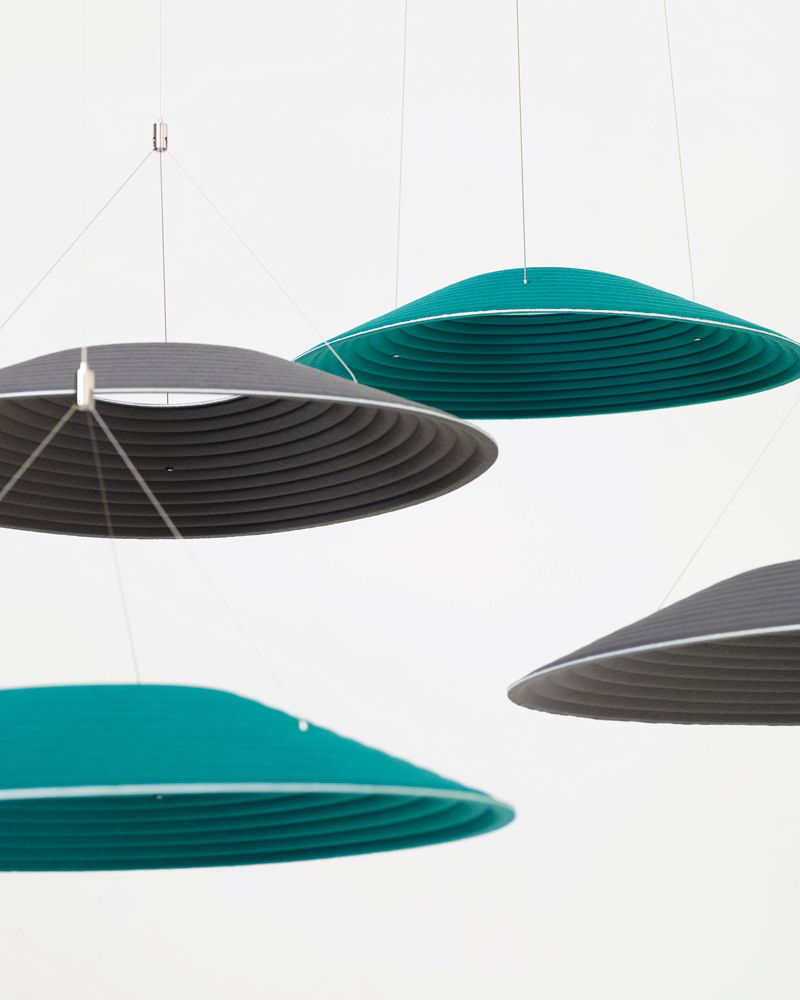 Humanscale's new Vessel, designed by Todd Bracher, represents the brand's first foray into architectural lighting. "We highly encourage the implementation of task lighting at workstations alongside the reduction of overhead lighting in order to reduce the amount of energy that goes into lighting a space," says Shane Cohen, the brand's Global Director of Lighting.
Made from the highest quality quartz crystal, Vessel provides beautiful, glare-free light in a simple, refined form. Rather than taking a stylistic approach to lighting, it was designed with a focus on physics and optical engineering, and emerged from the aim to achieve the highest possible quality of light. It offers perfect diffusion, is well-balanced, and has a high colour rendering, resulting in a light that is functional and pure. Easily installed as a single pendant or by the hundreds in large chandelier applications, it provides an elegant solution for installations far beyond the corporate environment.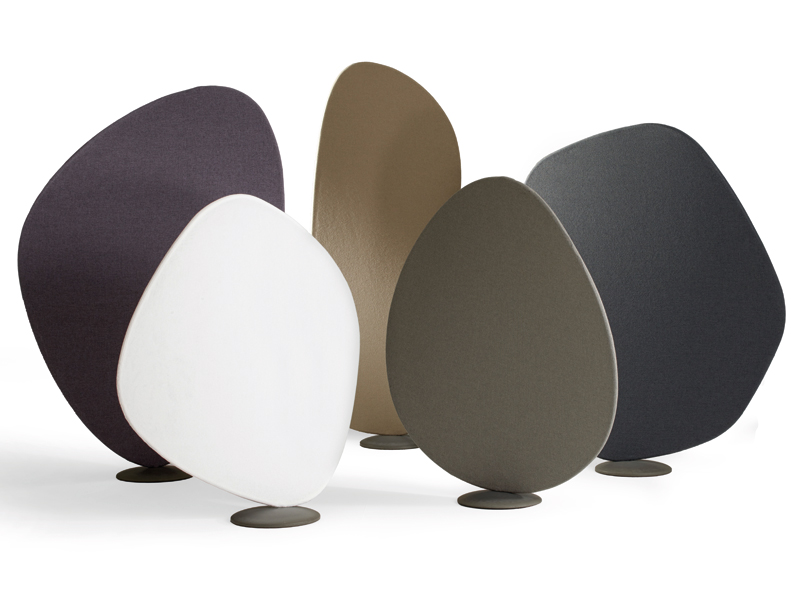 Infinity, Humanscale's new ergonomic task lighting, offers enhanced flexibility. It utilises constant torque axis 'forever' hinges that allow precise movement and one-hand manoeuvrability. The extended arm reach (an 89-cm arm that rotates 180° from the base) allows for perfect ergonomic utilisation. The head pivots 90 degrees, giving the user total control over where they shine their light. Infinity features an intuitive dimmer control that customises nine levels of light of up to 1500 lux with a single-shadow light quality. A passive infrared occupancy sensor conserves energy, and an intuitive single-touch capacitive sensing slide offers instant and easy light performance.
Underfoot, textiles are just as innovative and stylish. Proof Positive from Interface is a new, first-of-its-kind prototype carbon-negative carpet tile. With the company's new approach, there is less carbon dioxide in the atmosphere than if it had not been manufactured in the first place. The tile's materials can also be recycled to create new carpet tiles at the end of the product's useful life.
Finally, boasting a legendary pedigree, Bolon's architectural flooring collection designed by Pritzker Prize-winning French architect Jean Nouvel is defined by a strong colour palette, subtle striping and clear architectural expression.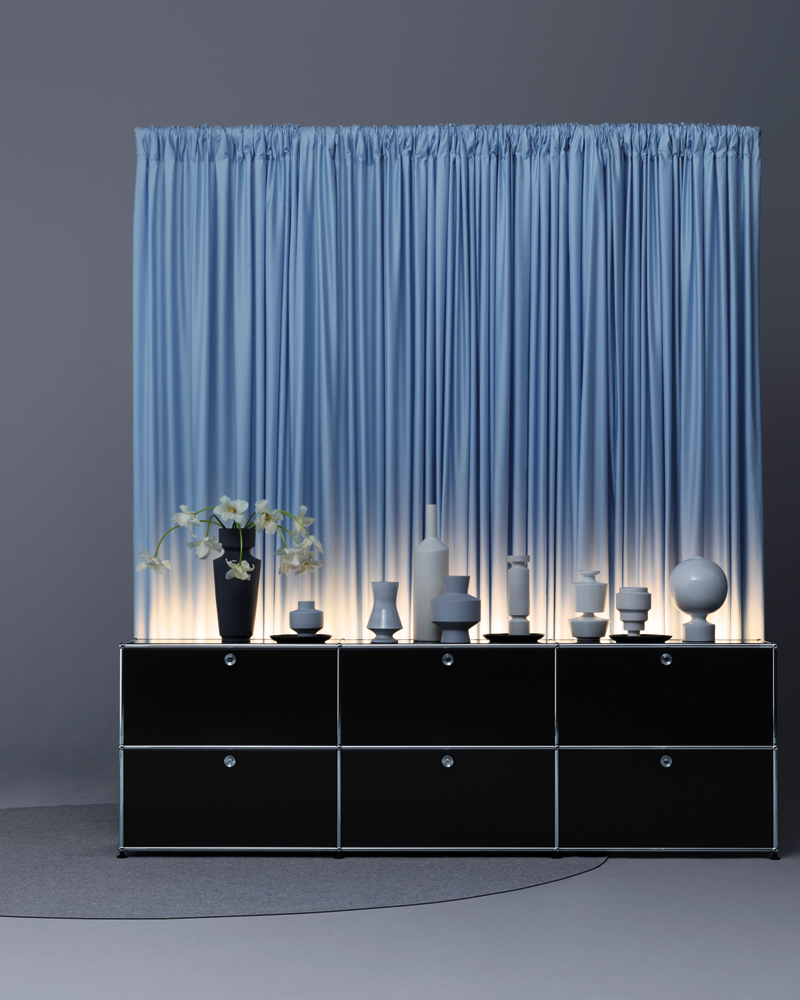 actiu.com / arflex.it; tel: 04 341 1933 / arper.com; tel: 050 914 4800  / assmann.de / bolon.com; tel: 04 454 0959  / bossdesign.com; tel: 04 437 8899 / fantoni.it; tel: 04 335 9171 / hermanmiller.com; tel: 04 399 6262 / humanscale.com; tel: 04 204 5763  / interface.com; tel: 04 399 6934 / karl-andersson.se / mauser-moebel.de / mitab.se / offecct.se; 04 338 6395 / poltronafrau.com; tel: 04 551 7255 / profim.eu / steelcase.com; tel: 04 369 7838  / tononitalia.com / uniform.it; tel: 04 430 6656  / usm.com; 04 553 0780  / viccarbe.com / vitra.com; tel: 04 388 1848 / wilkhan.com; tel: 04 456 9955