For the Holy Month of Ramadan, identity rounds up top Ramadan design trends, furniture pieces and accessories to welcome this period of traditions, sharing and reflection.
It's a month to bring out favourite Arabia-inspired accessories and furnishings, and also to spice up your homes with some new ones, such as slipping into a fabulous long kaftan and savouring the intensity of the occasion.
Here are some of our top selections:
---
Aura 
monochromatic wall canvas

Add a touch of modern Arabic calligraphy to your home or office with this monochromatic wall canvas from Saudi design house Aura. The wall art is part of its Ramadan Capsule Collection 2020. Aura has an impressive, wide selection of contemporary items with Arabian flair – ideal for gifts during this period, especially when in-person gatherings are off-limits due to COVID-19 social distancing.
Bump teapot from Tom Dixon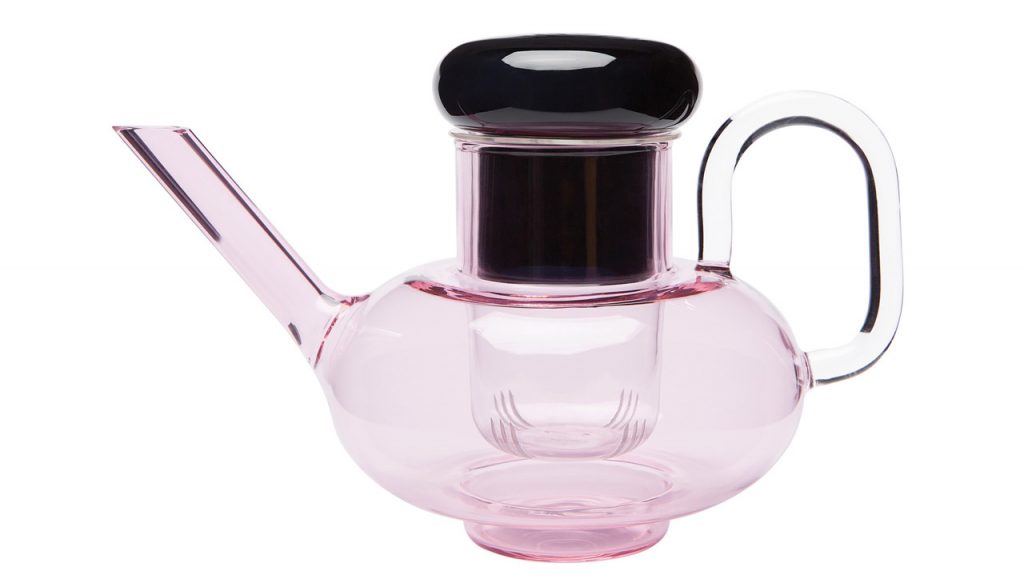 Brew a pot of your favourite herbal tea in this delicate Bump teapot, inspired by lab apparatus, from enigmatic British designer Tom Dixon. Made from borosilicate, this fragile-looking pot is in fact exceptionally hardwearing.
Mulooki collection from Silsal
The team at Silsal has decorated the Mulooki collection with the regal Diwani script from the Ottoman Empire. As it is difficult to read, the vivacious and curvaceous script was initially thought to contain a secret code. This little teacup is perfect for sweet black tea, Turkish coffee or fragrant Lebanese-style white coffee.
Nada Debs for IKEA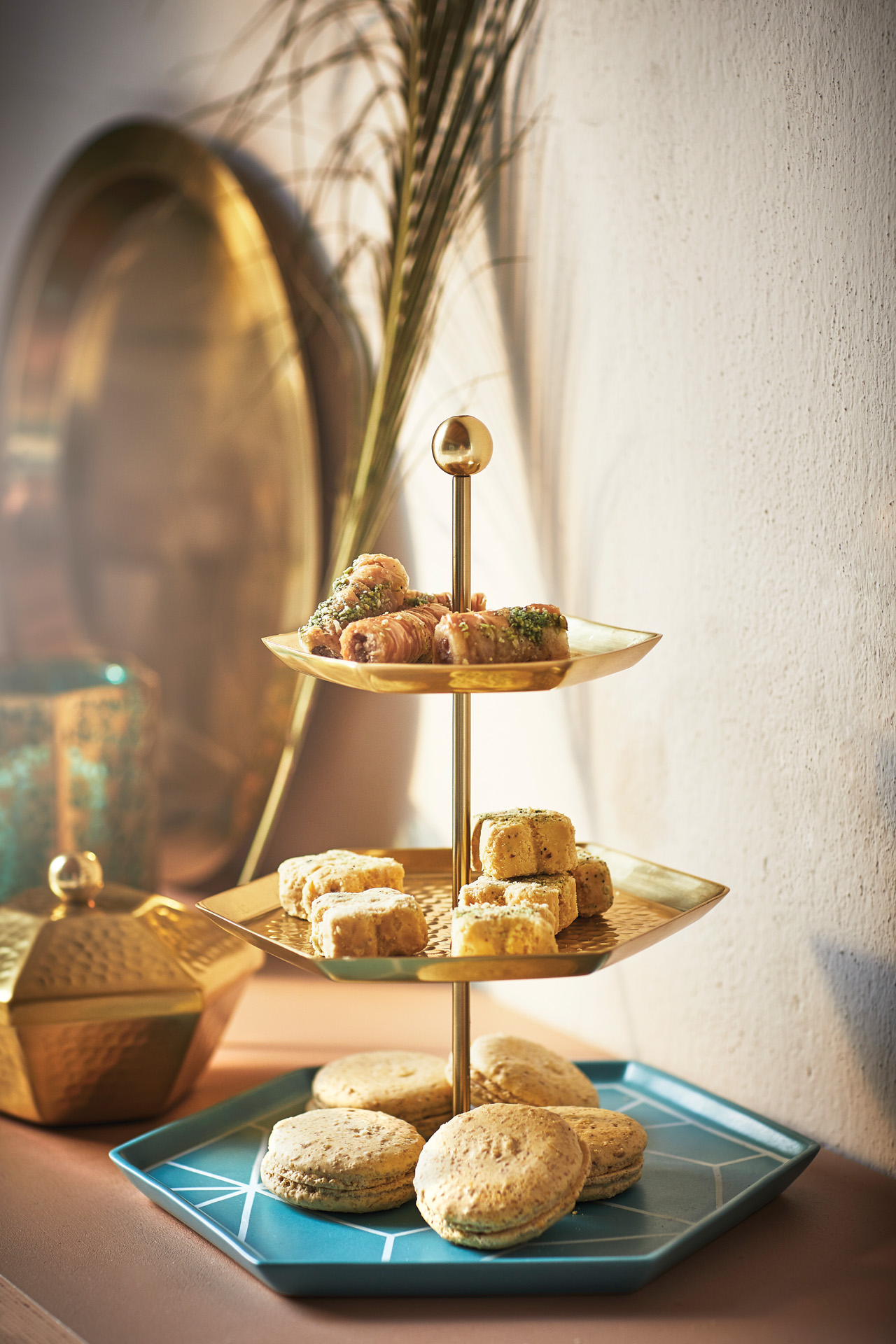 The IKEA Ramadan collection by globe-trotting leading Lebanese designer Nada Debs offers a wide range of items, from cake stands to cushion covers – all featuring her trademark geometric patterns.
Side tables from Tom Faulkner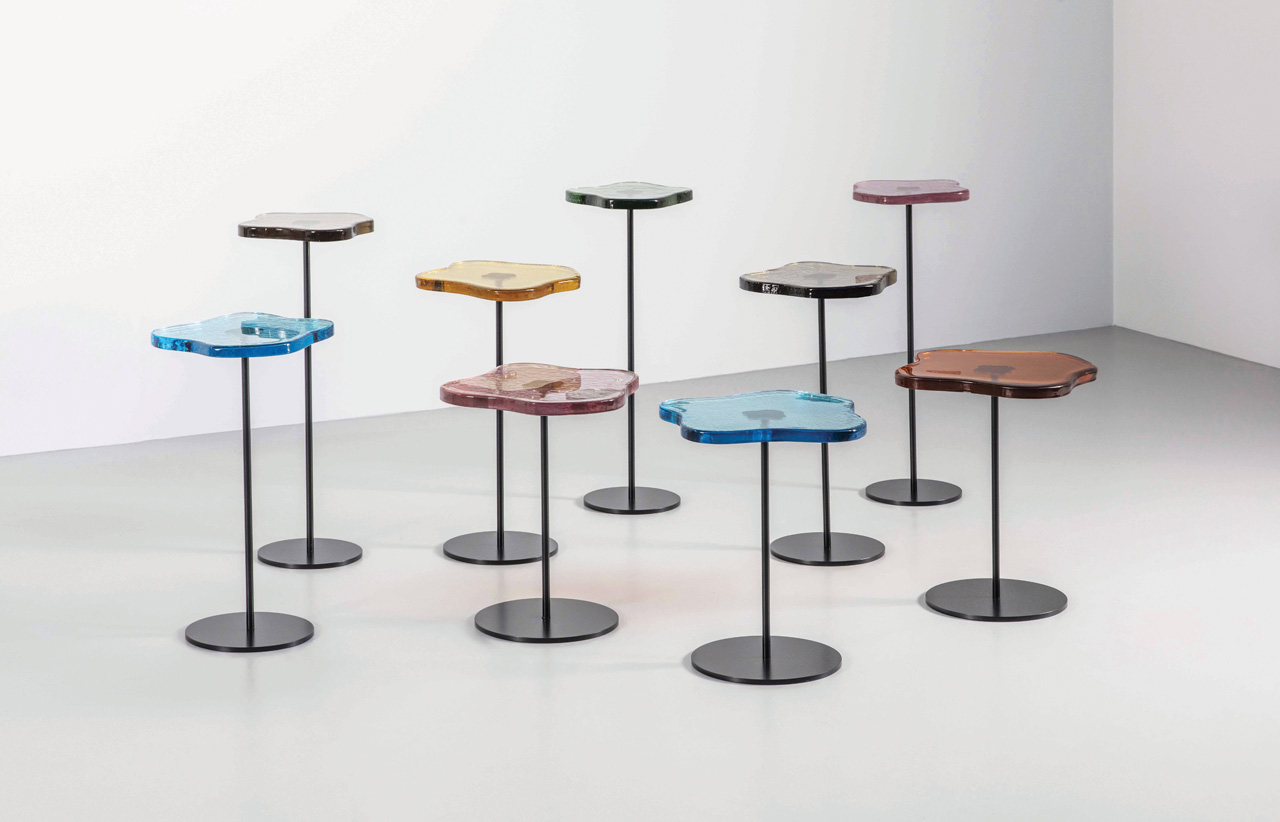 British designer Tom Faulkner took inspiration from tall lily pads for his practical cocktail/coffee table collection. Featuring hand-cast glass from the furnaces of Murano in shades of precious jewels, the little Lily side tables can be placed in clusters or on their own in a majlis or cocktail lounge.
Cubism bowl from Moser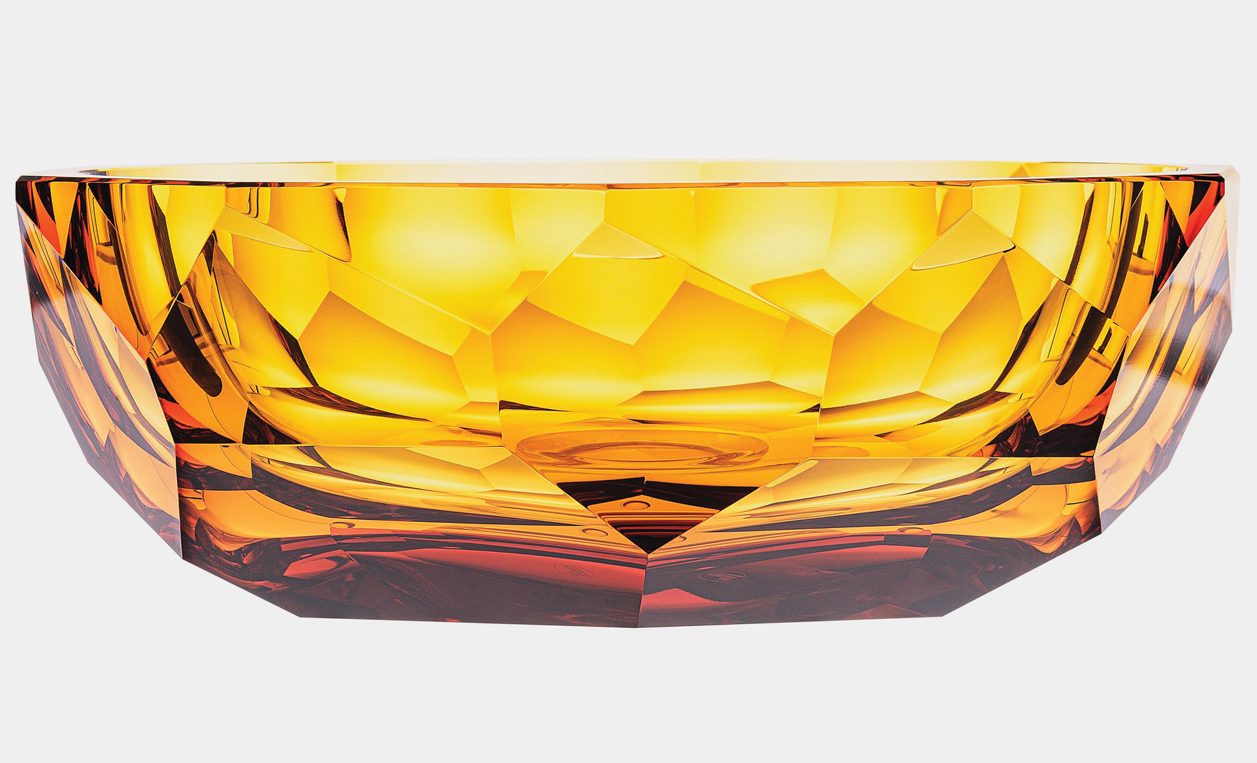 Serve your dates and sweets in this amber coloured hand-cut crystal Cubism bowl from Moser. "I always try to ensure that my things have a story. The end of emotion is the end of design," says designer Plesl Rony of his cubism-influenced design. Established more than 160 years ago in the Czech Republic, Moser is now available in the UAE.
Halo table lamp from Castro Lighting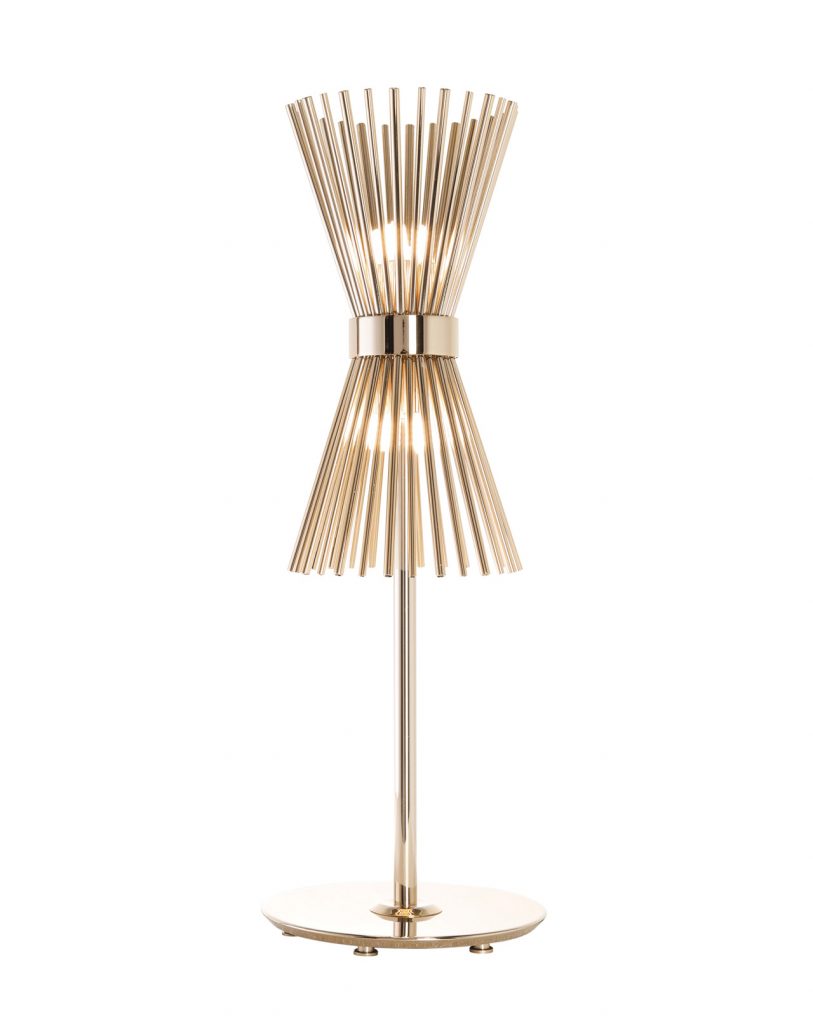 Create your own circles of light with this Halo table lamp from Castro Lighting. Made from gold-plated brass, it is inspired by the natural halo that occurs when tiny ice crystals refract and reflect on sun or moonlight, creating natural circles of atmospheric light.
Oscar de la Renta's Spring-Summer 2020 collection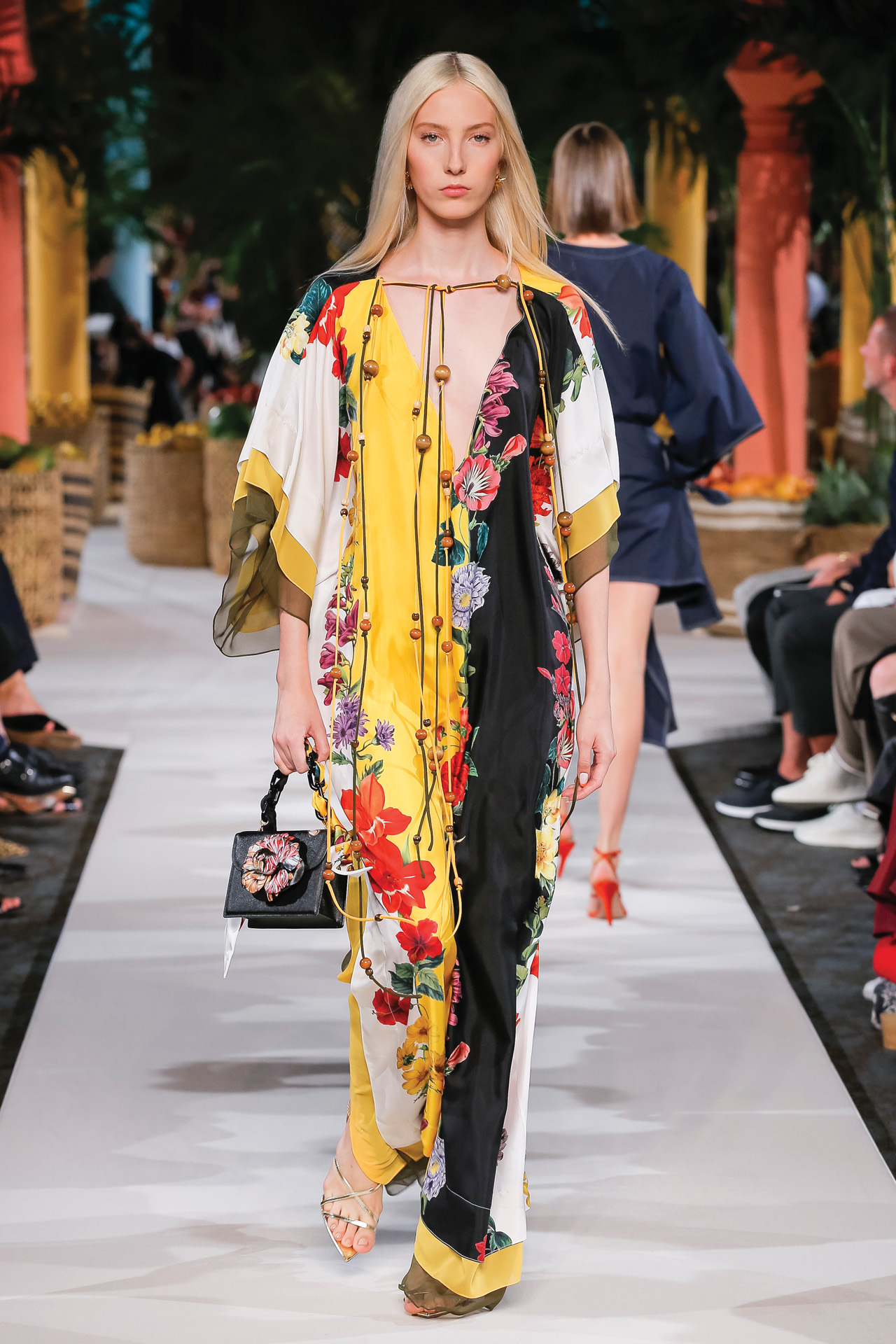 The vibrancy and exuberance of the Caribbean islands were the inspiration for Oscar de la Renta's Spring-Summer 2020 collection. This cheerful, floral, smooth silk twill kaftan-style piece is perfect for a special iftar or suhoor, and just one of the luxurious dresses from the collection. Carry a printed flower Mini Tro bag to complete the look.
Alicia pouffe from Home&Soul
This bold patterned charcoal and grey pouffe is the perfect seating solution for any busy living space or majlis. Whether used for sitting on or simply to put your feet up on while listening to a podcast, the Alicia pouffe from Home&Soul will always be a popular piece of furniture.
Beldi Bazaar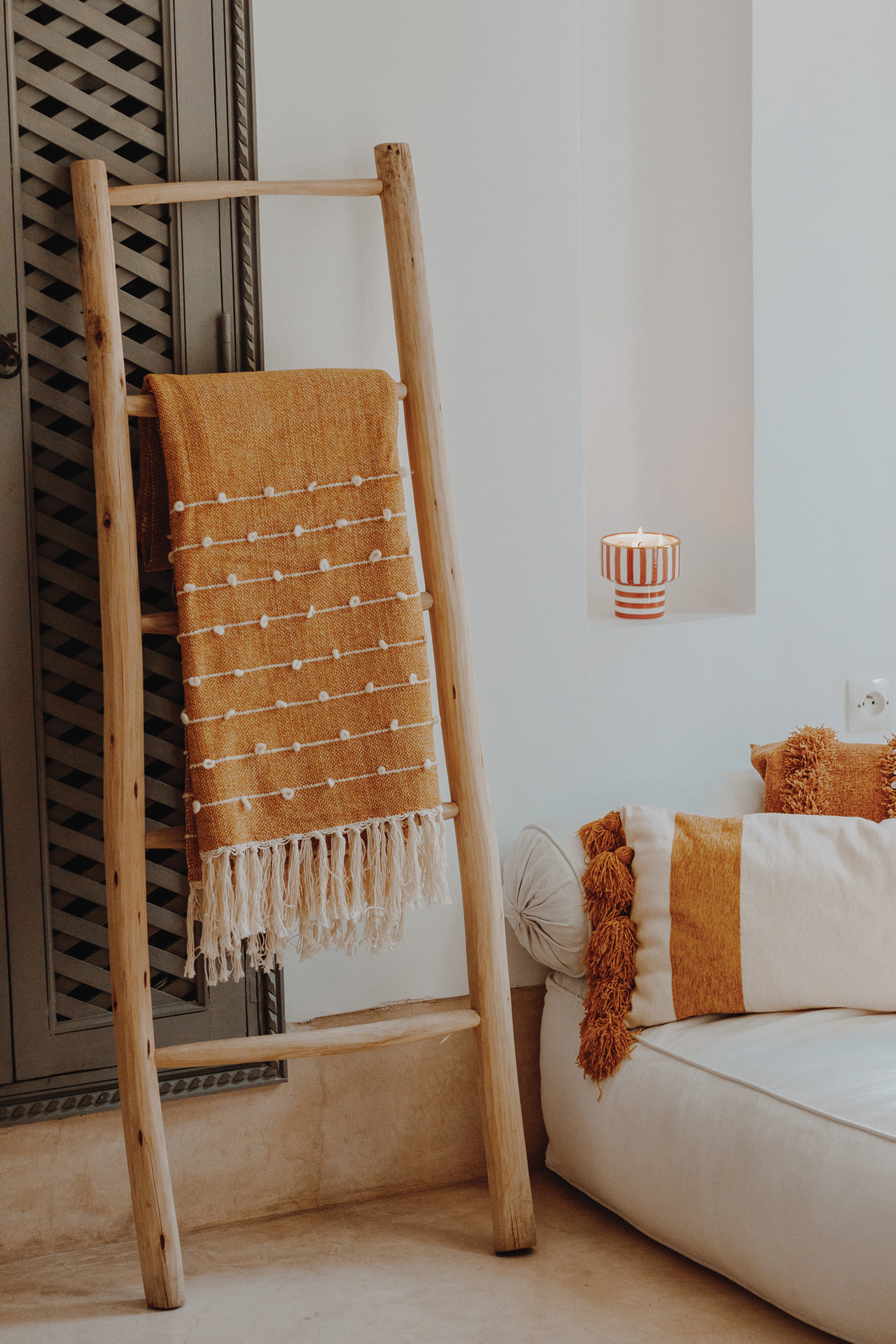 Accessorise your home with traditional Moroccan accessories this Ramadan. Founder of Beldi Bazaar, Rita Bennani recently launched an online store promoting popular textiles and tableware with a modern twist, featuring the hues and colours of the Moroccan palette.
This article was originally published in the May 2020 issue of Identity.