The interior of a home should reflect the personalities and lives of those who live there. Their needs, wants, tastes and lifestyle must all be incorporated in the design to create the perfect environment – definitely not an easy assignment to take on!
---
Penthouse for Miss X by The NIU Studio
The two-level, five-bedroom duplex penthouse in Dubai was redesigned to reflect the owners' young, fresh personalities, as well as provide them with ample space to entertain and display their extensive collection of modern art. Lighting was an important part of the design with concealed ceiling lights to highlight the existing art pieces and also in additional areas to accommodate anticipated new acquisitions.
Earth tones combined with strong accent colours on the ceilings and walls provide visual contrasts to the natural Italian stone and walnut flooring. Energy efficiency was incorporated into the design by using upcycling and recycling materials, water-saving toilets, energy-efficient LED lights, double glazed windows and other environmentally responsible materials, along with living green plants and maximizing the use of natural daylight.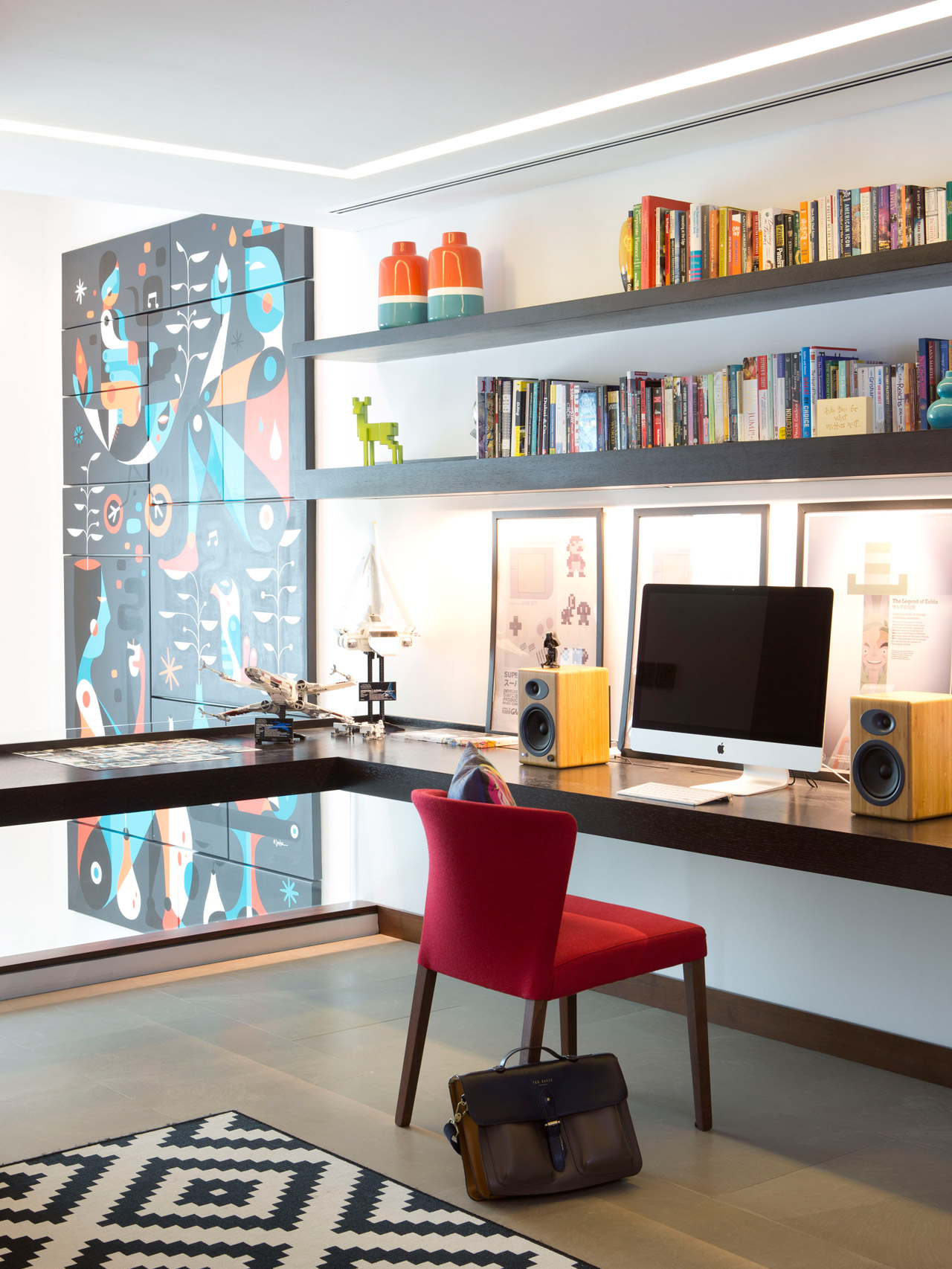 The Residences at Caesars Palace Bluewaters Island, Dubai by KCA International Designers
Ninety-six serviced apartments that range from one to four bedrooms were designed to provide a luxurious urban living environment with the aura of peace, nature and calm. The apartment's living room layout combined naturally textured material in muted earth tones to create a calm ambience. Red accents and timber finishes create a soothing atmosphere in the bedrooms. A fully fitted bespoke modern kitchen with stone worktops, breakfast counter and highchairs tucked in on the side of the entry complement the living area.
The main lobby of the Residences welcomes guests with a majestic double-height volume, textured stone walls and monumental chandeliers. Coloured glass cleverly masks structural columns to form an entrance that leads from the reception to the elevators. Large distressed metal sliding door panels add a layer of industrial chic.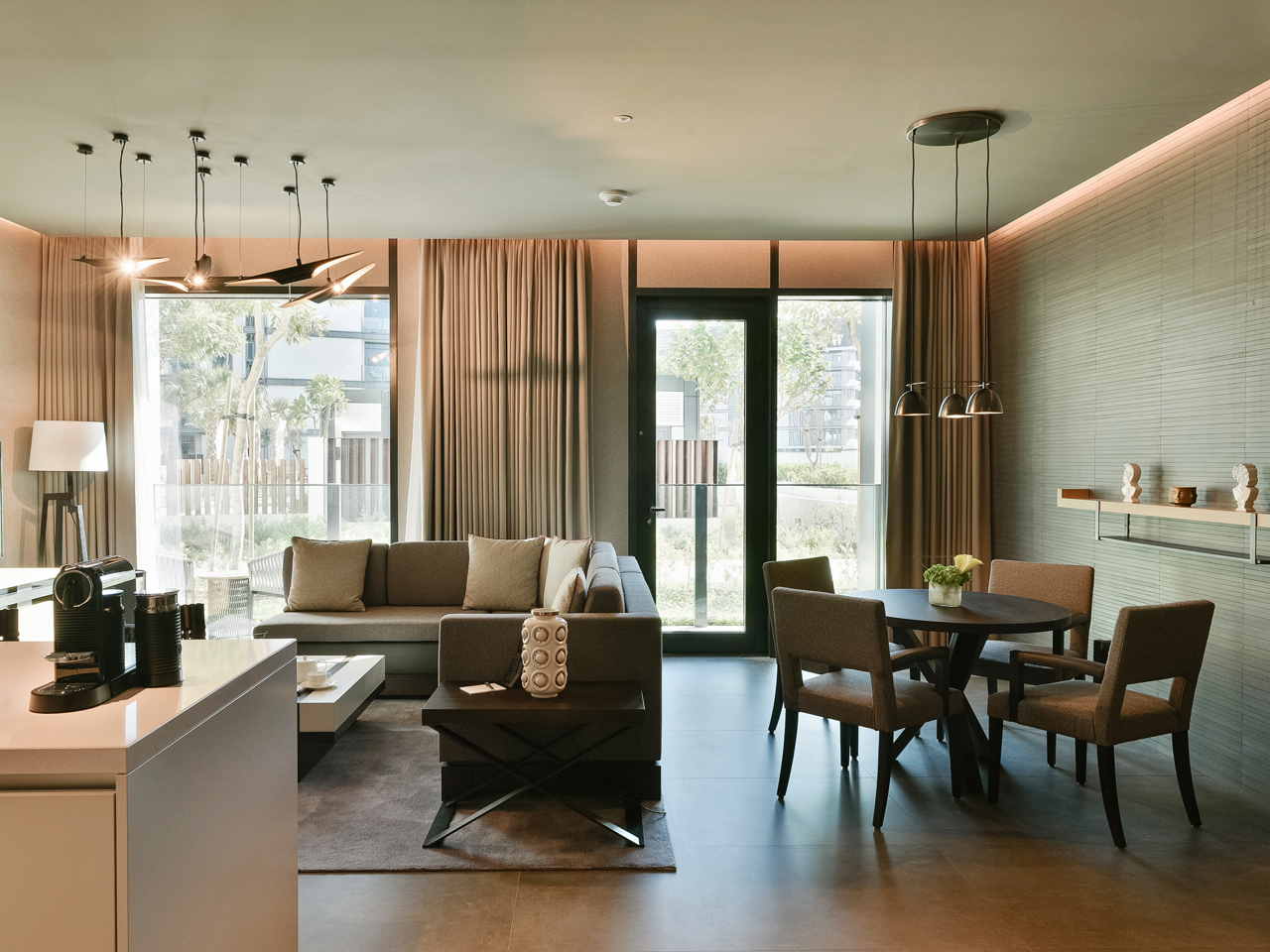 Fairooz Apartment by MyPickOne
What began as a minor project expanded into a complete refurbishment of a 200 square meter apartment that united the owners' two diverse design ethos.
The American half preferred a minimal, contemporary feel. A wall was removed to improve the functionality of the kitchen. An added island that became a focal point in the open concept space that also included the entrance and living and dining rooms.
The Ukrainian partner wanted something more colourful and decorative to reflect his culture. The bedrooms and private areas of the home come to life in the colors of the furniture and decorative accessories that reflect his vibrant heritage.
Herringbone wood flooring against plain white walls provides a consistent background. The light balance was achieved with an enhanced lighting and lighting temperature design which also highlighted the color scheme of the furniture.