A legendary Parisian establishment has opened a new restaurant at Louvre Abu Dhabi on Saadiyat Island.
Fouquet's is a classic French brasserie and a symbol of French hospitality. Fouquet's Abu Dhabi is the brand's ninth restaurant and its first in the Middle East.
The new restaurant is nestled in the heart of the museum that houses masterpieces from different cultures and time periods.
Fouquet's Abu Dhabi pays homage to the aesthetics of the iconic Paris restaurant. It has an old-fashioned, understated ambience and immerses guests in a 'red carpet' atmosphere.
Inside, there are distinctive red leather armchairs and monochrome celebrity portraits from Studio Harcourt. Silver napkin rings engraved with celebrities' names add to the elegant feel. Avant-garde chandeliers float effortlessly over the linen-clad tables, while huge windows provide views of the Gulf.
Gallery-white walls provide a contemporary twist and are a nod to the design of Louvre Abu Dhabi by French architect Jean Nouvel.
French chef Pierre Gagnaire has been involved in the creation of the menu. A winner of three Michelin stars, Gagnaire has created dishes that combine local produce with plenty of creative flair.
Marta is a Parisian-style space situated just above Fouquet's. During the day, it serves afternoon tea alongside classic aperitifs. At night, it becomes a sophisticated space where guests can enjoy cocktails and DJ-spun tunes.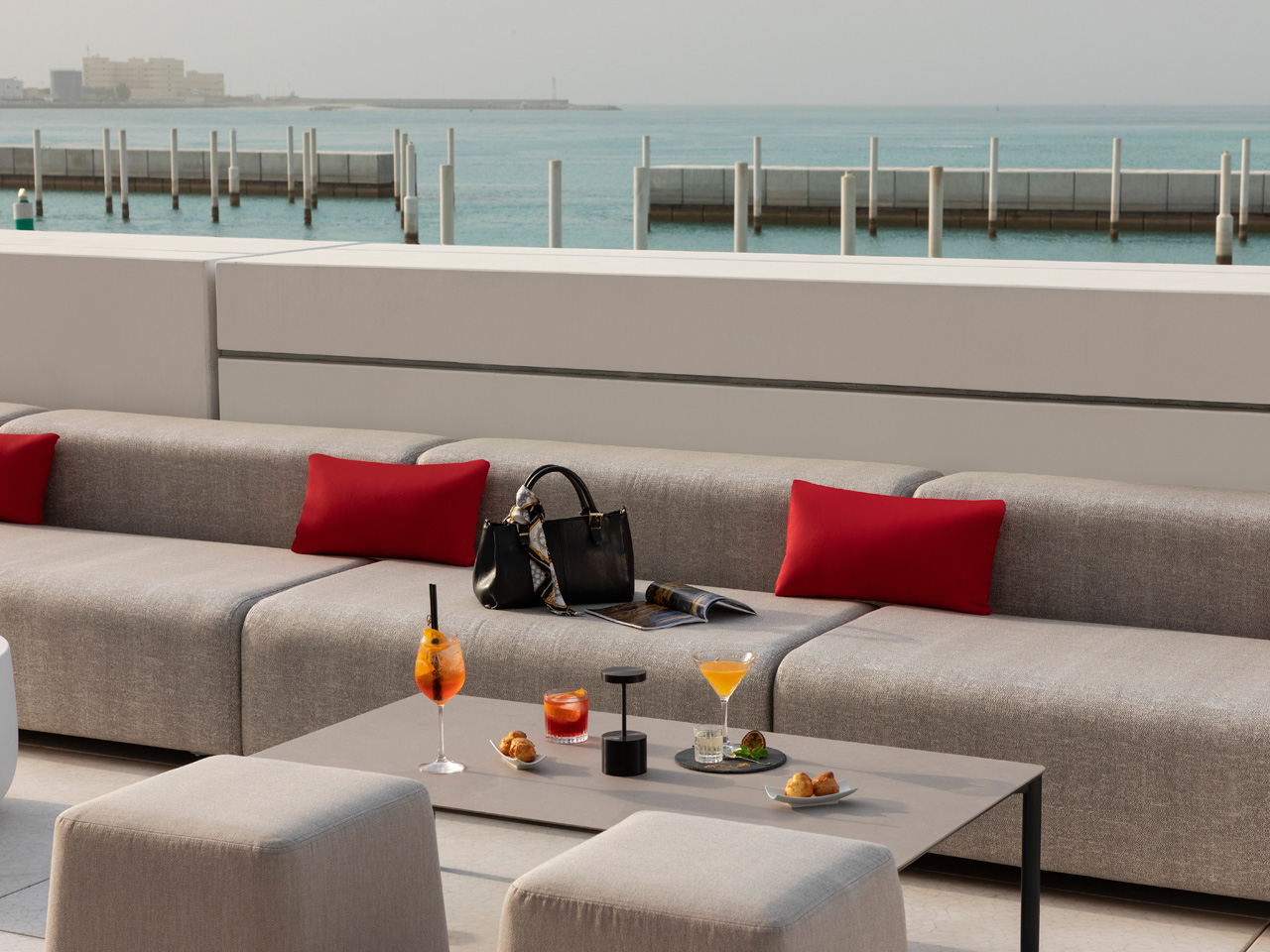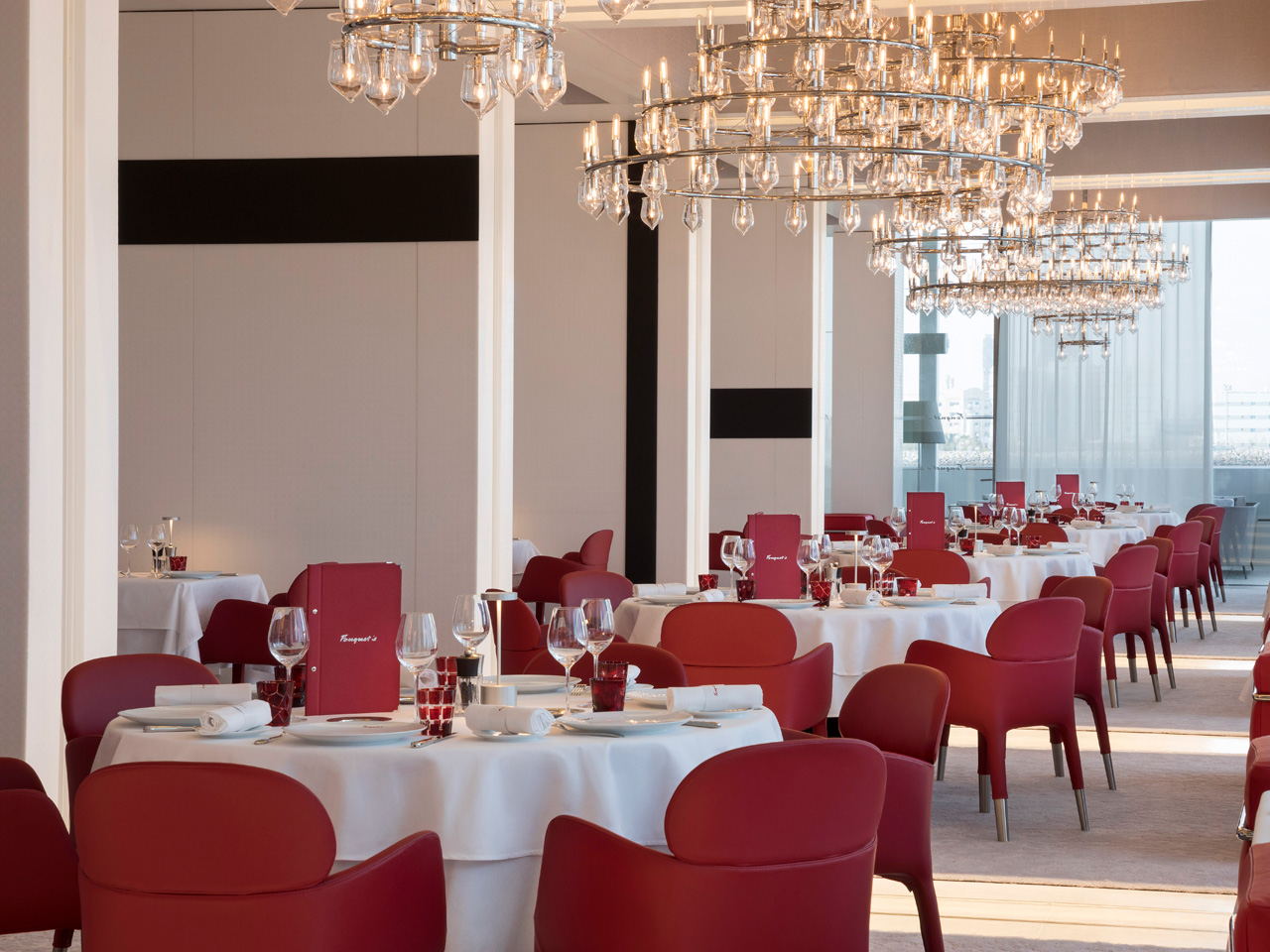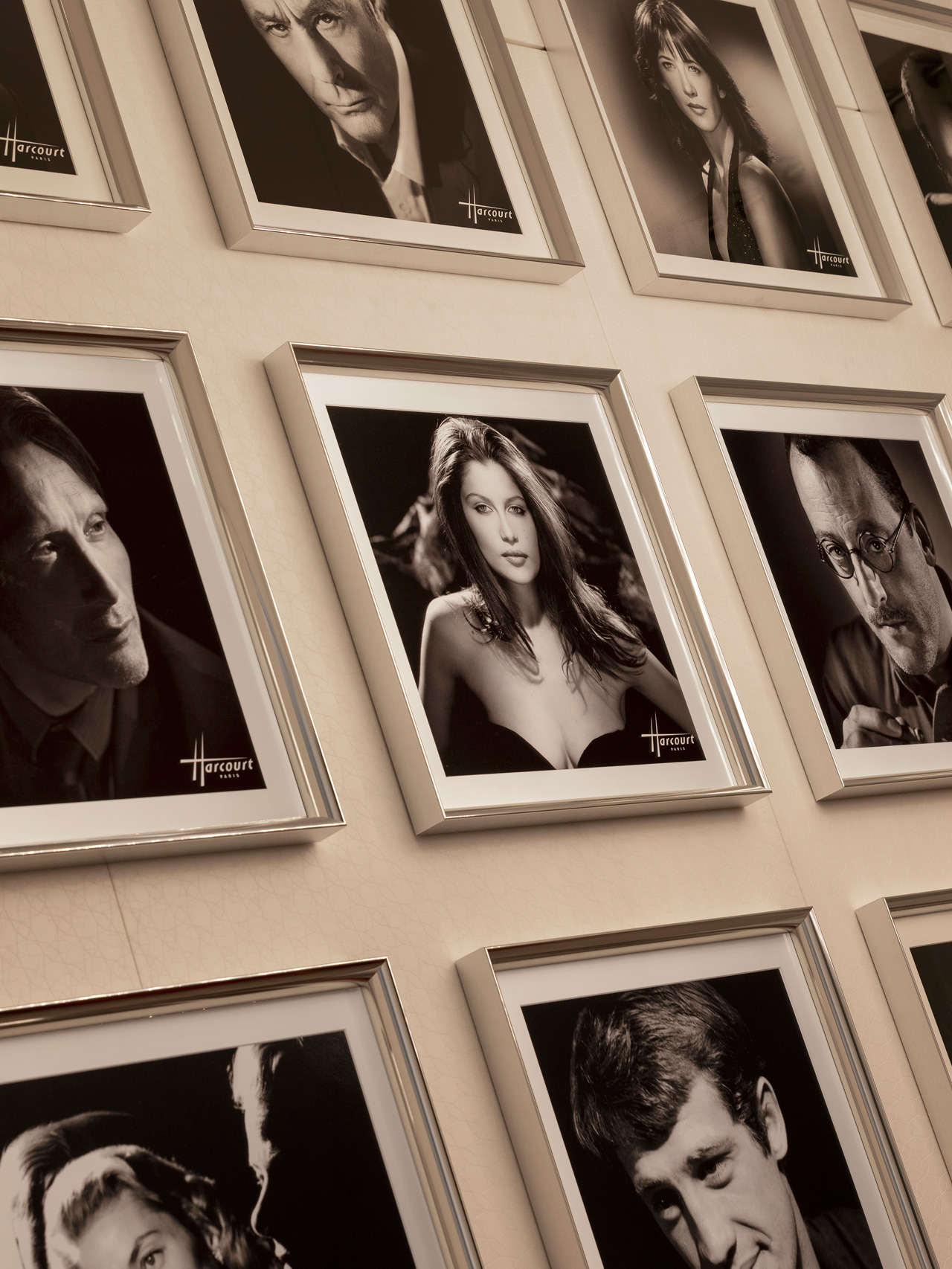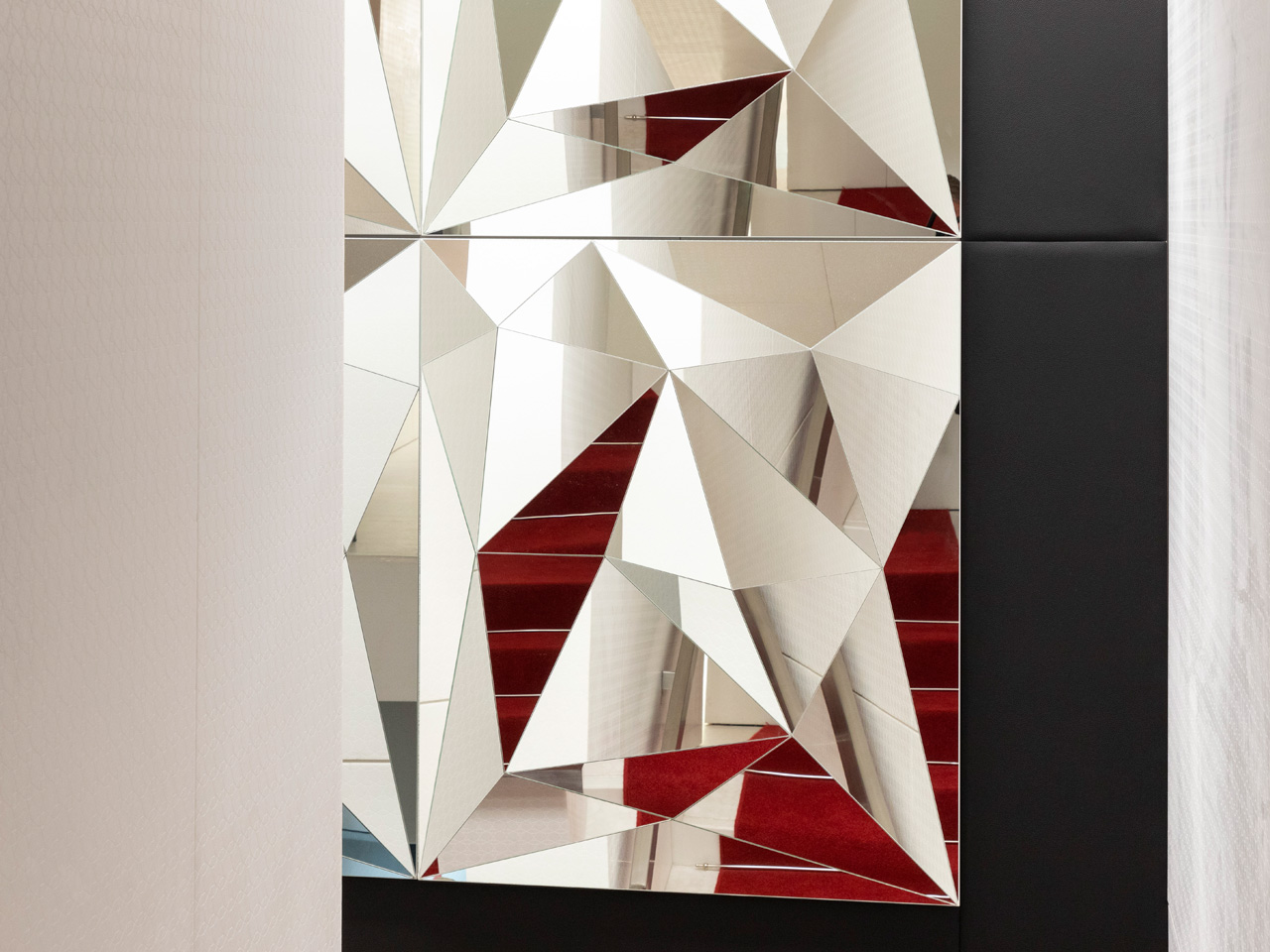 Photography: Fabrice Rambert