HE Noura Al Kaabi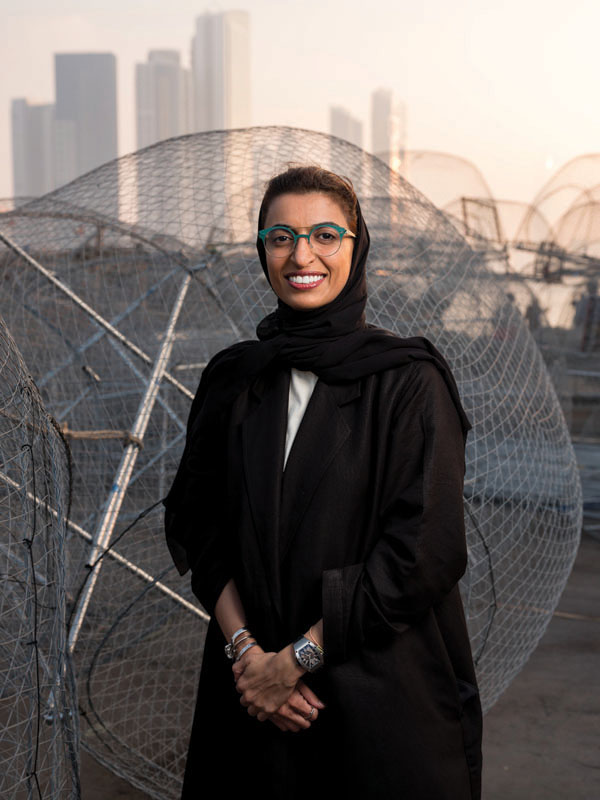 HE Noura bint Mohammed Al Kaabi holds a Bachelor of Arts in Management Information Systems from UAE University in Al Ain before completing an Executive Leadership Programme at the London Business School in 2011. In 2017, she was appointed UAE Minister of Culture and Knowledge Development and has been responsible for the promotion of UAE-based cultural initiatives on both a national and international levels, developing policies and legislations that support cultural activities in the UAE, as well as nurturing young creative talent within the community. Previously, she held the post for Minister of State for Federal National Council Affairs and as well as being CEO of twofour54. The Ministry has worked on several architectural projects, most notably the publication of 'In Search of the Spaces of Co-Existence in the UAE: An Architect's Journey', which compiled various mosques, churches and cultural centres across the UAE. Additionally, the Ministry's efforts include the restoration of Nuzul Al Salam houses in Bahrain and Al Nuri mosque and its leaning minaret in Mosul, in addition to two churches and a library in the neighbourhood. In addition to her ministerial duties, Al Kaabi is President of Zayed University and Chair of the National Commission for Education, Culture and Science.
Noura Al Sayeh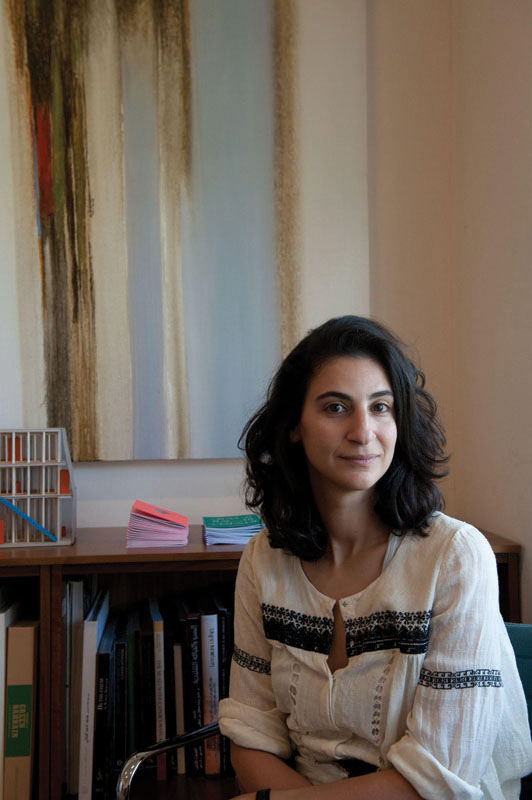 Noura Al-Sayeh is an architect and curator currently working at the Bahrain Authority for Culture and Antiquities (BACA) as Head of Architectural Affairs, where she is responsible for overseeing the planning and implementation of cultural institutions and museums as well as the creation of an active agenda of exhibitions and academic exchange initiatives. She holds a Masters Degree in Architecture from the Ecole Polytechnique Federale de Lausanne. Previously, she worked as an architect in New York with Michael Sorkin Studio, in Jerusalem with the Old City of Jerusalem Revitalization Project and in Amsterdam at SeARCH. She was the co-curator of Reclaim, Bahrain's first participation at the 12th Venice Architecture Biennale in 2010, which was awarded a Golden Lion. She was also the Deputy Commissioner General for Archaeologies of Green, Bahrain's National Pavilion at the Expo Milan 2015 which was awarded a Silver Medal for Best Architecture and Landscape. Since 2015, she has been directing the Pearling, Testimony of an Island Economy UNESCO World Heritage project, which was awarded the Aga Khan Award for Architecture for the 2019 cycle as part of the Muharraq Revitalization Project. More recently, she was the curator for the main show at the Hangar as part of the Amman Design Week 2019.
It is an incredible sense of responsibility to work on projects that have the possibility of influencing the way a country and culture is perceived and perceives itself.
Pallavi Dean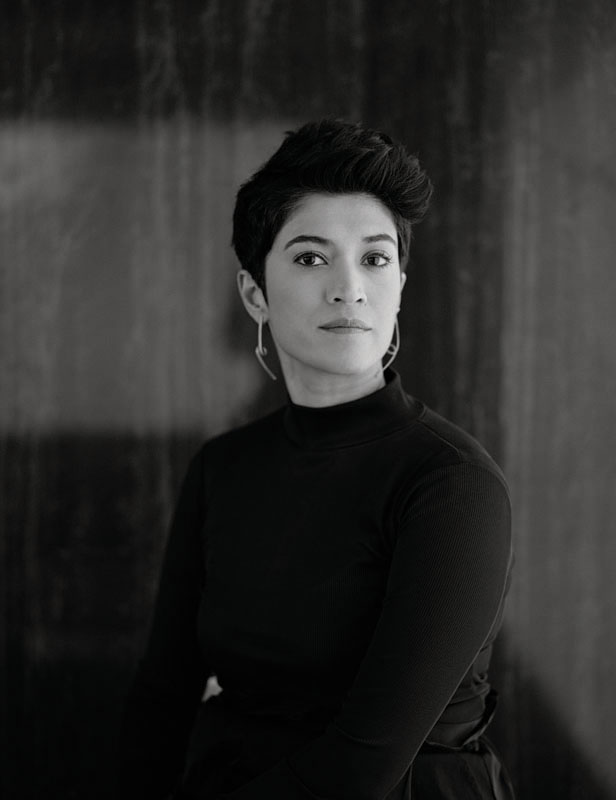 Indian-born and Dubai-raised interior designer Pallavi Dean is a trained architect and sustainability specialist, and founder and creative director of an award-winning boutique practice, Roar, established in order to create design that offers memorable experiences. She first launched her eponymous studio Pallavi Dean Interiors in 2013, later rebranding to Roar in 2018 with flagship projects including the UAE offices for media firm Edelman, The Nursery of the Future for the UAE Prime Minister's Office and Sharjah Research and Technology park. As a former professor of interior design at the American University of Sharjah, she strives to implement the latest theoretical and practical research into the firm's designs. Dean is an active member of the UAE design community, writing for industry publications, assisting with key trade events and mentoring students in the region. Earlier this year, Roar launched a research and digital division that focuses on topical white papers relevant to the design industry. The firm has completed 117 projects and has work spanning across eight countries. In addition to her practice, Dean has also produced a number of furniture design and lighting pieces, the latest being a collaboration with Artemide during Euroluce at the 2019 Milan Design Week.
It's time we start shouting about our own designers and export them to all four corners of the globe!
Patrik Schumacher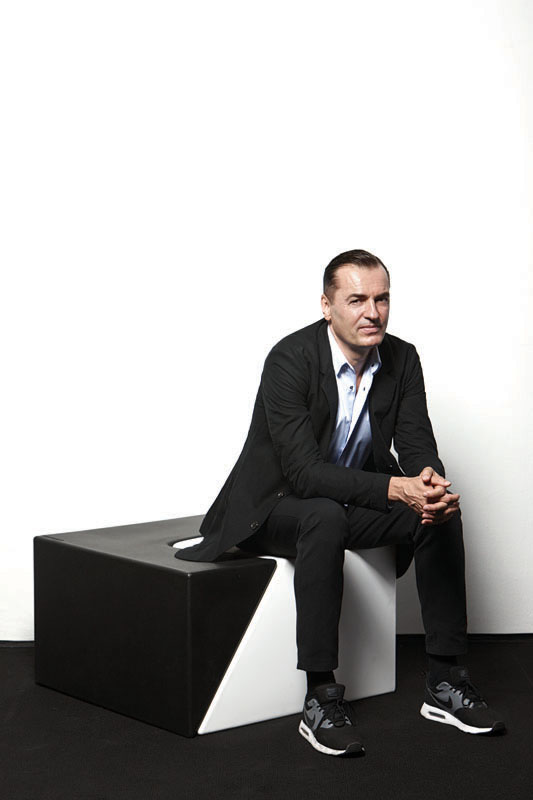 Patrik Schumacher is principal at Zaha Hadid Architects and has led the firm since Zaha Hadid's passing in March 2016. He began working with Hadid in 1988 and was seminal in developing Zaha Hadid Architects to becoming a strong global architecture and design brand. He has been a partner at the firm since 2003 and is co-designer of all the studio's projects. In 1996 he founded the Design Research Laboratory at the Architectural Association in London where he continues to teach. Patrik holds a PhD in Cultural Science and has published over 100 articles in architectural journals and anthologies, as well as a two-volume treatise on architecture. Zaha Hadid Architects' legacy in the Middle East runs deep – and not only due to the late architect's Iraqi origins – but also due to the firm's portfolio of projects in the region, from the Heydar Aliyev Center in Baku, Azerbaijan which received the London Design Museum's Design of the Year award in 2014, to the Sheikh Zayed Bridge in Abu Dhabi as well as the recently completed The Opus in Dubai and the King Abdullah Petroleum Studies and Research Center in Riyadh, and the Bee'ah Headquarters, which is nearing completion in Sharjah.
Paul Bishop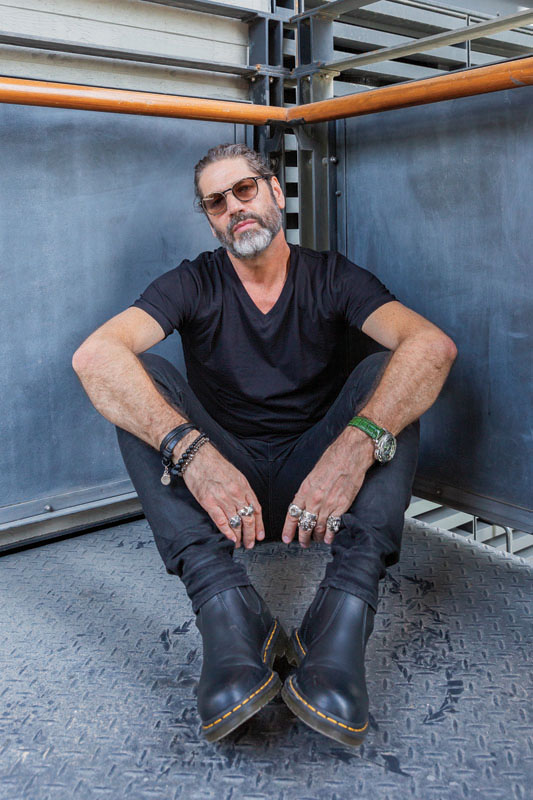 UK-born Paul Bishop has evolved as one of the most prominent interior designers in the UAE, having worked in the region for over 20 years, and with an array of award-winning projects under his belt such as the Massimo Bottura's renowned restaurant Torno Subito located in the W The Palm. Bishop Design by Paul Bishop, which was founded in 2004 in Dubai, is now an international, multi-award-winning design house with over ninety regional and global awards from projects rolled out across the globe. A hospitality project in China is set to become one of the firm's most exciting projects to date, set to encompass technological advancements at the heart of the design featuring elements such as self-check-in, flip disc kinetic mediums controlled by human movement, social media walls, programmed storage opportunities, automated grab 'n' go machines and even a robotic bar. The design scheme is in line with the firm's strong commitment to shaping the future of the GCC region, as well as its' hunger to break boundaries.
Design is not about achieving perfection. Design is about achieving the imperfect, perfectly.
Peter Jackson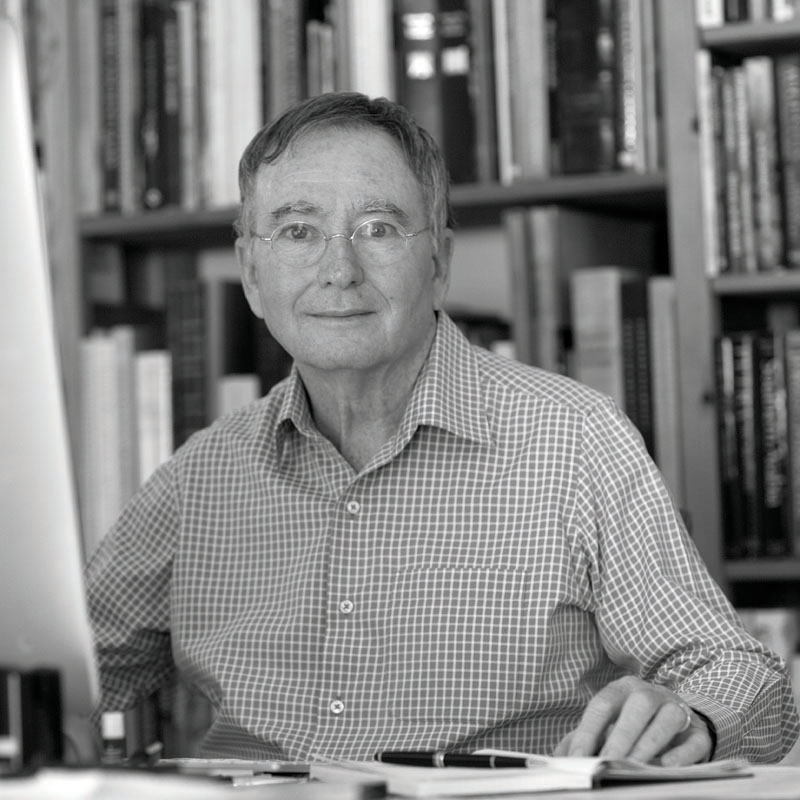 Bartlett-trained British architect Peter Jackson first came to the UAE in January 1972, working on projects for John R Harris, in London, Dubai and Muscat. His research of a wind tower house in Dubai's Bastakia quarter led to the publication of a book entitled, 'Windtower' in 2007, that examines an architecture that is both important and unique to the region. Jackson spent the next quarter-century in southern Africa, first in Zambia, and then Zimbabwe, where after independence, he established a new architectural partnership. It was in Zambia where he first learnt to design more economically and sustainably, maximising the use of local skills and minimal material resources. Zimbabwe also provided material for his first book, 'Historic Buildings of Harare'. He believes writing and research to be an essential part of an architect's development and ability to communicate, all of which, together with extensive design experience in private practice, Jackson brings to his current role as architect advisor for HH the Ruler's Office in Sharjah, where he currently manages the design of museums and interpretive centres. Jackson has extended his expertise into contemporising the emirate's already established governmental architectural portfolio. He has also led the design for several projects including Sharjah Islamic Botanic Garden and Al Hefaiyah Mountain Conservation Centre in Kalba for Sharjah's Environmental and Protected Areas Agency. Jackso also played a significant role in the Wasit Wetlands Centre by X-Architects, the 2019 recipient of the Agha Khan Award for Architecture.
I derive enormous pleasure from looking at both modern and historic buildings that possess the power to make you smile and your heart to sing out. Such is the art of architecture at its best.
Rabih Geha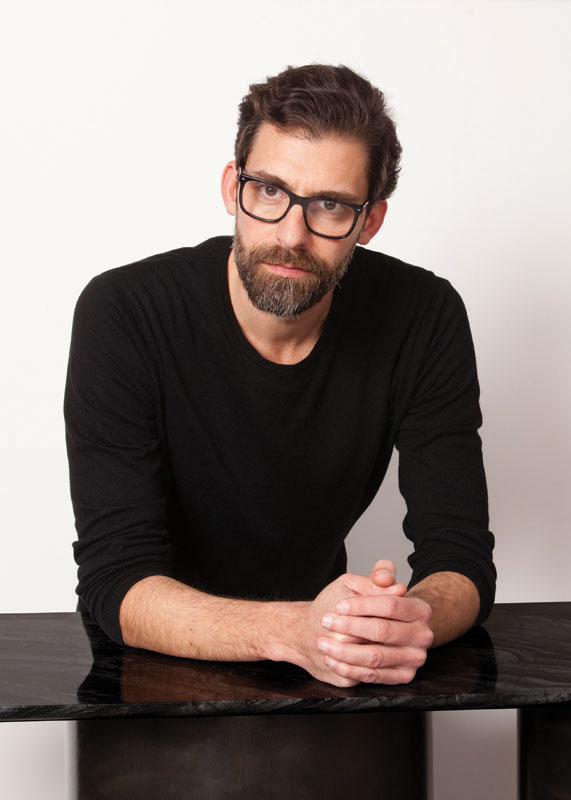 Lebanese-Croatian architect Rabih Geha launched his eponymous multi-disciplinary firm, Rabih Geha Architects (RG/A) in 2006, representing a generation of young architects in Lebanon that are paving the way for a new approach within the country's urban landscape and design sphere. Geha has left his distinct mark on numerous projects across Lebanon including Beirut's popular fitness spaces, nightlife venues, luxury residences, as well as other commercial and retail interiors, with clients including the likes of Aishti, Add-Mind Group, A&S Chronora Rolex, Four Seasons Hotel, Images d'Orient, Uberhaus, Patchi, and U Energy health Club. Geha is a strong believer in contributing to the design community and supporting young talent. With this in mind, Geha launched an experiment-driven and research-oriented workshop at l'Académie Libanaise des Beaux-Arts in 2006, where he is currently mentoring Lebanon's next generation of architects. Geha's recent projects include AHM, a rooftop lounge bar in the Four Seasons Hotel, boutique health clubs such as U Energy, and Vim and Vigor. He has since expanded his practice into Nigeria and Saudi Arabia and is currently working on the restoration of an old heritage house in Lebanon.
Every project has an individual identity. It tells a certain story and has its own narrative which is based on its particular context and purpose.
Rana Beiruti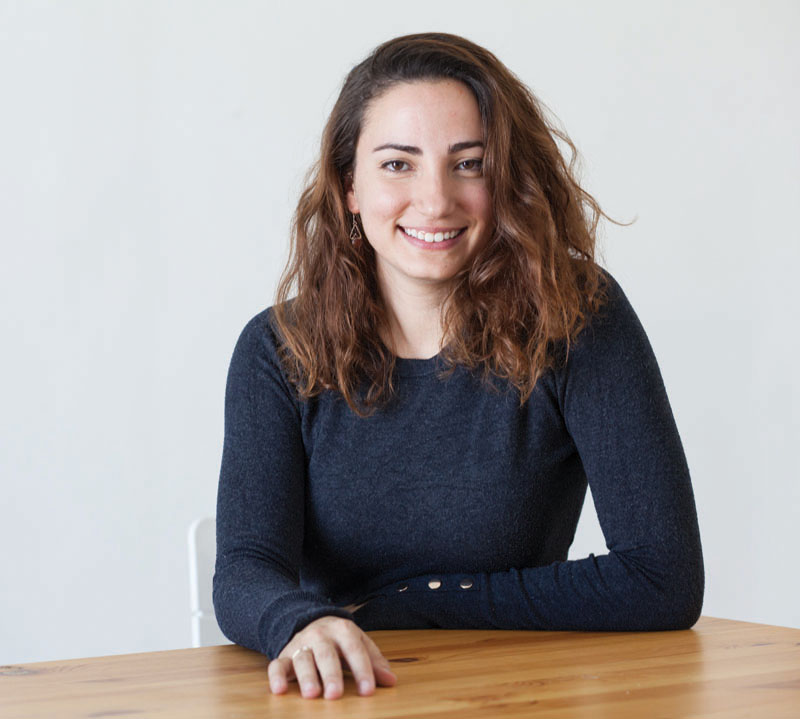 Rana Beiruti is the co-founder and director of Amman Design Week, a non-commercial design biennial taking place in the capital of Jordan. Beyond the nine-day event consisting of large-scale curated exhibitions, interventions, learning programs, and cultural events, Amman Design Week's support programs branch out to commissioning new works and mentorships, as well as supporting designers, craftspeople, and students. Following a year-round learning program, the biennial acts as a focal point for dialogue on design in the region and enables the development of critical and commercial design practice. Over the past three editions, Amman Design Week has grown to be one of the largest events in the region, with the most recent edition attracting over 40,000 visitors, attending over 150 events in 50 spaces across the city, and supporting over 300 participating designers. With a background in architecture, Beiruti's work and interests align cultural programming with curatorial practice in art, design, and architecture. Over the past few years, her focus has been on research and learning programs with social value. Alongside Amman Design Week, Beiruti launched a platform in 2018, through which she collaborates and consults on curatorial projects across the region. She has been involved in the set-up and management of several programs, including Takween in 2019, that offered a learning and mentorship programme, grants, and a co-working and production space for designers and students in Amman.
Rania M Hamed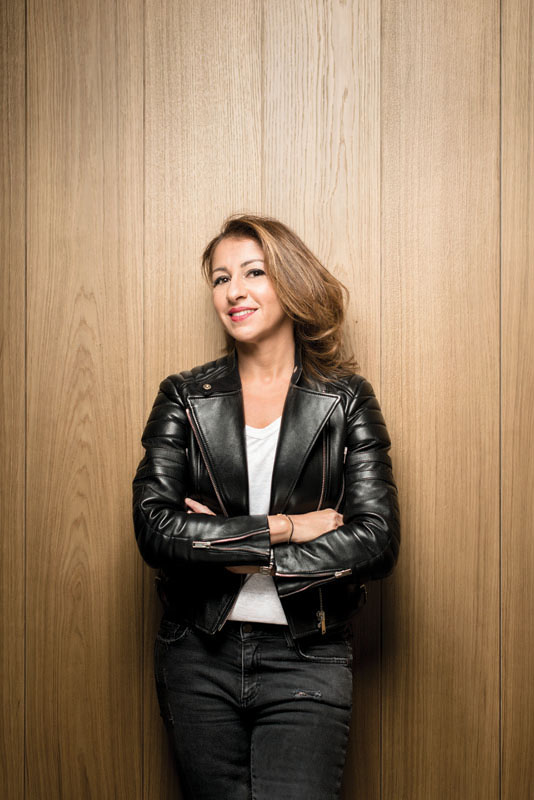 Interior architect Rania M Hamed is the founder of multiple award-winning boutique firm VSHD Design based in Dubai and Montreal. She is known for her innovative interiors and outstanding quality designs, ensuring her work goes beyond current trends and are instead synonymous with timelessness and longevity.  Hamed is interested in the challenge of integrating traditional culture and techniques into contemporary design and strives to introduce this dichotomy in her work. During its 12 years of operations, VSHD has designed over 50 residential projects and commercial and sports facilities in Dubai, Cairo, London & the US. One of VSHD's latest accomplishments is a residential project in the Four Seasons Mansion in Orlando, Florida – which Hamed considers a landmark project for a Dubai-based firm, as it puts VSHD on the map for future international projects. Over the years, VSHD has won multiple regional and international awards, including the prestigious IIDA award.
Sahel Al Hiyari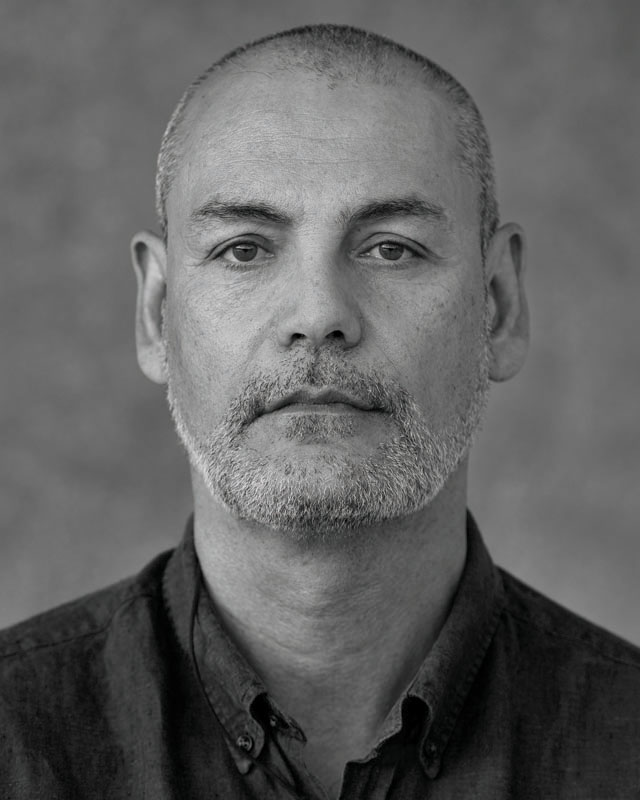 Sahel Al Hiyari a Jordanian architect and principal of Sahel Al Hiyari Architects (SHA). He holds Bachelor Degrees in Architecture and Fine Arts from the Rhode Island School of Design, and a Master of Architecture in Urban Design from the Graduate School of Design at Harvard University. He has carried out post-graduate work at the School of Architecture at the University of Venice, where he also taught from 1993-1995. In 2002, Al Hiyari was chosen as the first architect to receive the Rolex Mentor and Protégé Arts Initiative, where he was mentored by Pritzker Prize-winning architect Álvaro Siza. He has also served as a reviewer and a member of the Master Jury for the Aga Khan Award for Architecture. His practice covers a wide spectrum of design-related disciplines ranging from urban design, interior and furniture design, to architectural installations and exhibition design. SHA's work is designed to suit its context while taking into consideration traditions – all of which are open to redefinition and reinvention.