For its 200th issue, identity celebrated contributions to design and architecture from the Middle East by launching id50 – a list of 50 individuals and companies that have positively impacted the built environment across the MENA region, from design and architecture professionals to members of government initiatives and events.
id50 makes a comeback for the 'Power Issue' – now an annual list – to highlight the designers and architects that should be on our radar, from up-and-coming talents to long-serving practitioners from the Middle East region – some of whom were on the list last year.
Previous members of the list who had been selected again this year were given the choice of nominating other designers or architects in their place, in order to shed light on new talent, allowing for the list to naturally evolve.
The 50 individuals and companies on the 2021 id50 list hail from across the region, including the UAE, Bahrain, Saudi Arabia, Kuwait, Lebanon, Jordan, Palestine, Iran and Turkey.
id50 is editorially led and recognises individuals for their contributions to the design and architecture landscape across the region.
---
AAU ANASTAS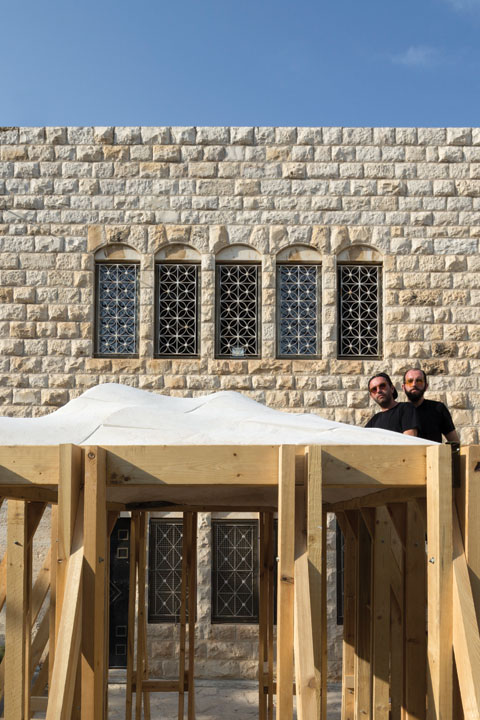 Bethlehem-based Elias and Yousef Anastas are the founders of architecture firm AAU Anastas, which also houses its research arm, SCALES. The Palestinian architects are also partners and founders of Local Industries, a community of artisans and designers dedicated to industrial furniture-making. These three elements of their work intersect and mutually nourish each other. Through their architecture practice, the brothers tackle topics ranging from material exploration to territorial investigations, proposing new relationships to be established within Palestinian environments, while Local Industries aims to reassert the value of local Palestinian craftsmanship and labour. Over the course of the COVID-19 pandemic, the architects also founded a community radio station called Radio Alhara that brought together creatives from across the globe during a time of disconnection. Their main aim within architecture is to trace architectural elements and techniques beyond borders and historical periods into a sphere of universal discourse, which they are continuing to do in their home country and abroad.
ABBOUD MALAK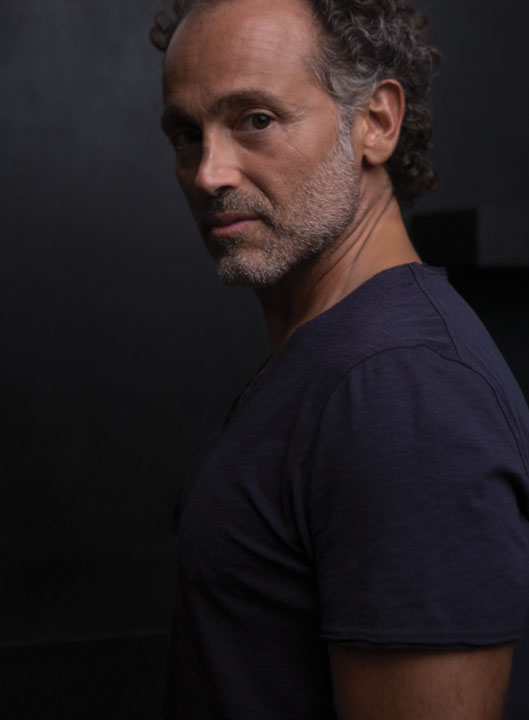 Dubai-based designer Abboud Malak is the founder of boutique practice Studio M which he established in 2007. Following a 15-year stint in Los Angeles where he designed high-end residences, Malak moved to Dubai to join the Dubai International Financial Centre (DIFC) team, where he led the design for its landmark project, The Gate Tower – praised both locally and internationally for pioneering a fresh approach to corporate design in the region. Malak has since continued to forge a new design language for the UAE, focusing on design integrity and a minimalist approach – both visible across his rich portfolio of work that is both original and enduring. Studio M is currently working with Dubai-based developer Omniyat on a show penthouse for its prestigious One Palm project, as well as designing high-end residences for private clients. Recently, the design studio collaborated with Plus Design Group from Los Angeles for its head offices in DIFC, Dubai, showcasing Malak's passion for form, space, materiality and a modernist approach to design.
ABEER SEIKALY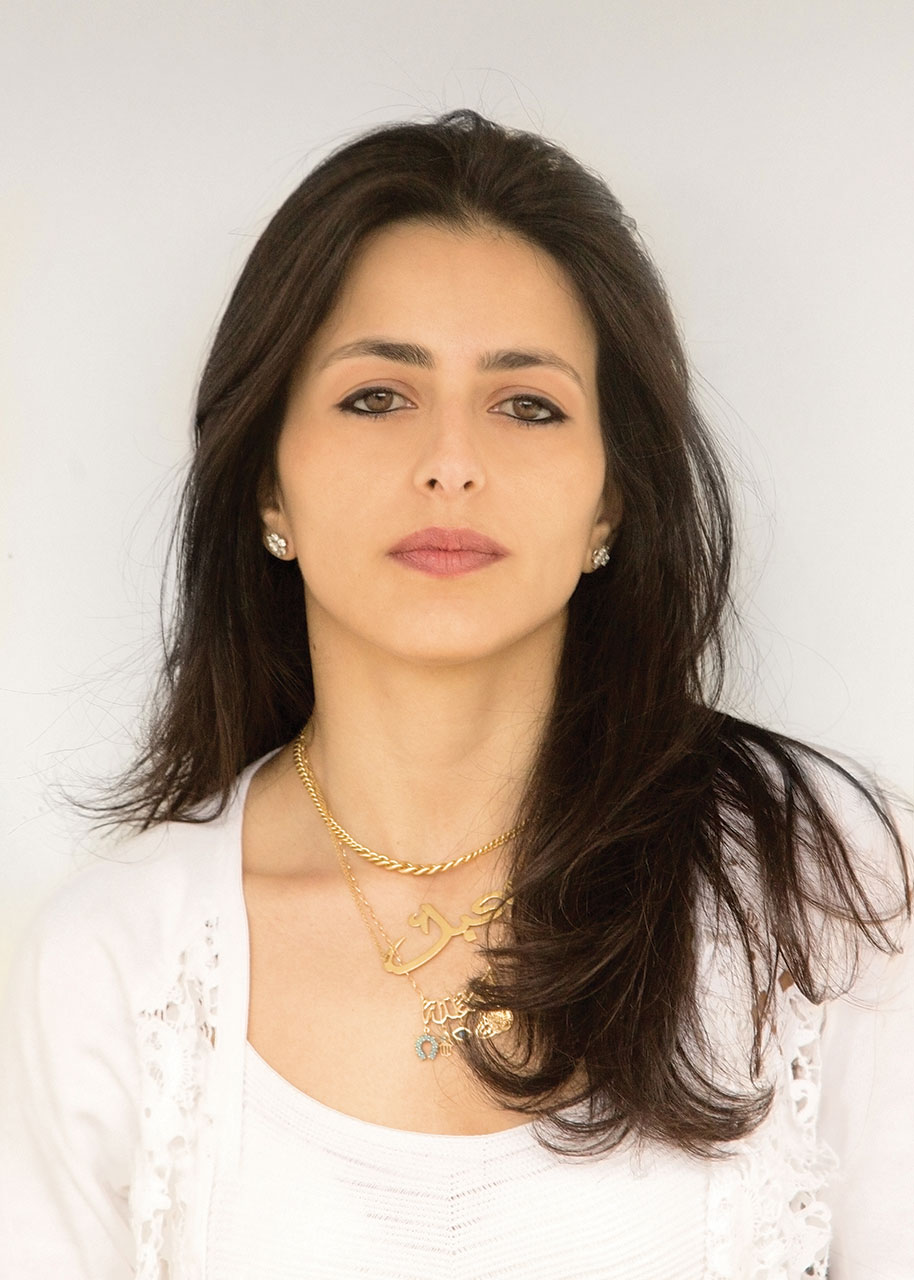 Jordanian-Palestinian architect and designer Abeer Seikaly's work is deeply rooted in memory and cultural empowerment, using architecture as a social technology that redefines the way people engage with space. In 2012, Seikaly received the Lexus Design Award for a performative structural system that explores the social implications of creating homes for displaced communities. In 2015, she co-founded and co-directed Amman Design Week, an initiative that seeks to promote and foster a culture of design and collaboration in Jordan, and in 2018 she established ālmamar, a cultural experience and residency programme based in Amman. Her ongoing project, 'Weaving a Home', is led in collaboration with Bedouin communities across Jordan, and forms part of her research into structural material systems that use abundant yet underutilised local materials. Seikaly has exhibited regionally and internationally, including the MoMA in New York, the MAK in Vienna, the Stedelijk Museum in Amsterdam and, recently, at Lille Métropole, World Design Capital 2020.
AGi Architects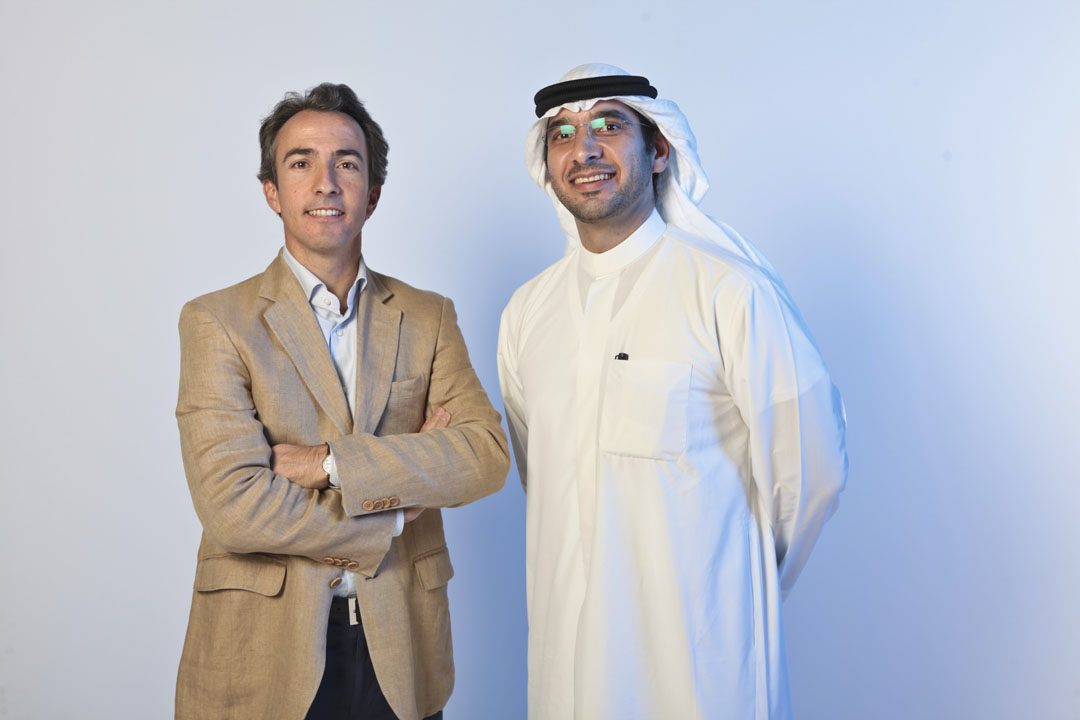 Nasser Abulhasan and Joaquin Pérez-Goicoechea founded AGi Architects in 2006 after meeting at Harvard University, where both architects completed their architectural studies. The multidisciplinary practice is located in Kuwait and Spain, with a strong focus on innovation, ecology, social intervention and research. Set at the crossroads between Europe and the Middle East, the firm's architectural footprint has left a lasting and pivotal mark on Kuwait's urban identity. The firm's main interest lies in the dialogue between cultural and social behaviours and how architecture in itself can operate as a canvas for forming new human relationships and behaviours. The boutique practice has recently completed various public space and residential projects in Kuwait and is currently working on several projects with Expo 2020 Dubai, including the Opportunity Pavilion, as well as residential and hotel projects and a mall in Kuwait.
AHMED BUKHASH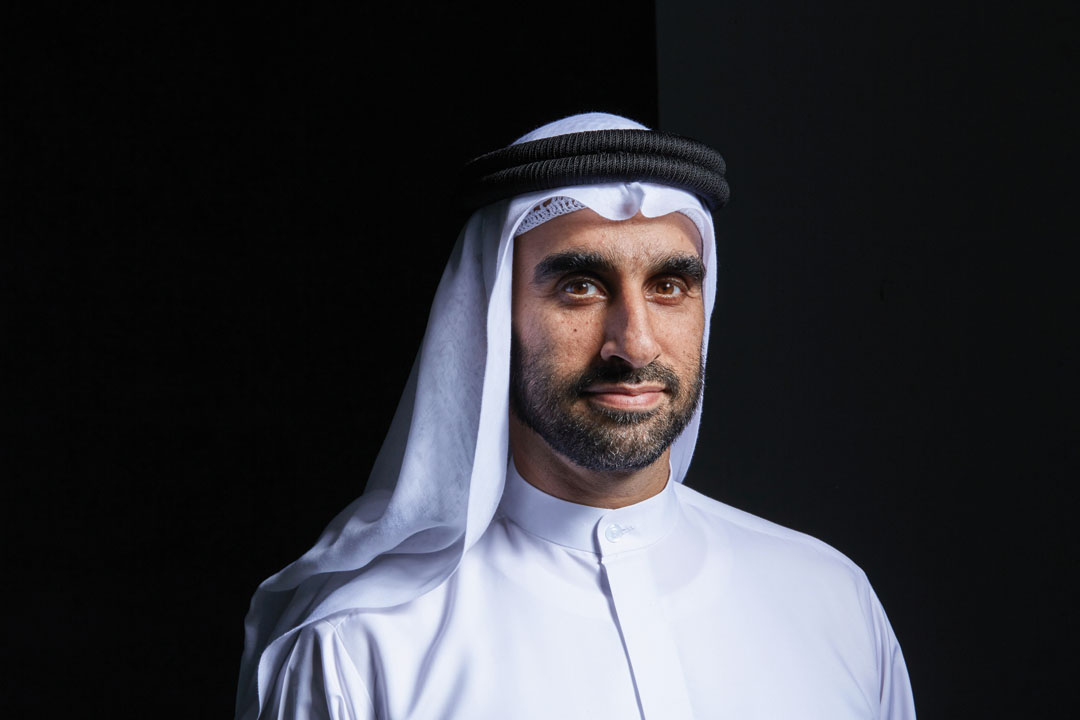 Emirati architect Ahmed Bukhash founded Dubai-based architecture practice Archidentity in 2009 with the aim of creating built environments and spaces that reflect their surrounding culture through a modern design language, while reinterpreting traditional archetypes. Archidentity's body of work embodies regional symbolism and vernacular through a post-modernist approach, and includes residential villas for private clients, mosques and other public buildings. Archidentity has been awarded the design for the Expo Live Pavilion at Expo 2020, which the firm is currently working on, in addition to a number of high-end private residential villas in Dubai. Bukhash is also heavily involved in the field of architectural education and serves as a member of the Dubai Advisory Committee for Architectural Program Development at the American University in Dubai.
Aline Asmar d'Amman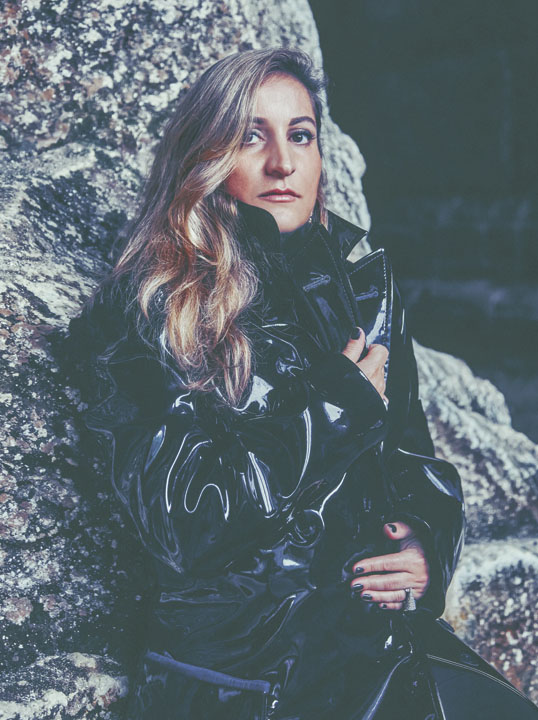 French-Lebanese designer Aline Asmar d'Amman is the founder of Culture in Architecture. With offices in Beirut and Paris, the practice spans architecture, interiors, furniture design and art direction. Culture in Architecture exemplifies the use of hand-crafted materials and embraces heritage and innovation. From projects spanning luxury hospitality to private residential, d'Amman is behind key international projects such as the art direction of Hotel de Crillion's renovation and the interiors of the new Le Jules Verne restaurant located on the second floor of the Eiffel Tower. And while her many notable projects are located in Europe (she is currently working on the Rosewood Hotel in Venice), d'Amman has strong ties to the Middle East, with recent projects including a residential project for a royal ruler in Bahrain and another residence in Riyadh. She is also committed to the reconstruction of Beirut, working with students to create proposals for the redesigning of urban structures and restoration in destructed areas of the city.
Aljoud Lootah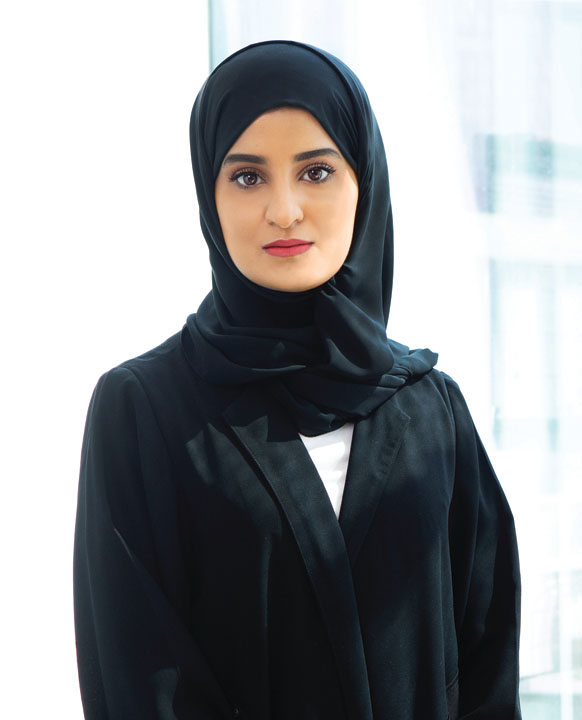 Aljoud Lootah is an Emirati designer who has gained international acclaim since the establishment of her studio in 2014. The studio has since preserved its distinctive approach by focusing on form and function while reinterpreting Emirati culture and artisanal techniques through contemporary design. Lootah is driven by a passion for detail, and an experimental approach to materiality and aesthetics. This emphasis has resulted in a body of work that is both functional and timeless, yet maintains strong ties to the traditional craftsmanship of the UAE. Two of her designs for the 'Oru Series' (2015) were acquired by the National Gallery of Victoria in Melbourne, Australia, making her the first Emirati designer to have her work acquired by an international gallery. Lootah produces bespoke furniture, objects and collectible designs for governmental and private entities and clients, and has been involved in numerous retail and residential interior projects across the UAE.
Ammar Basheir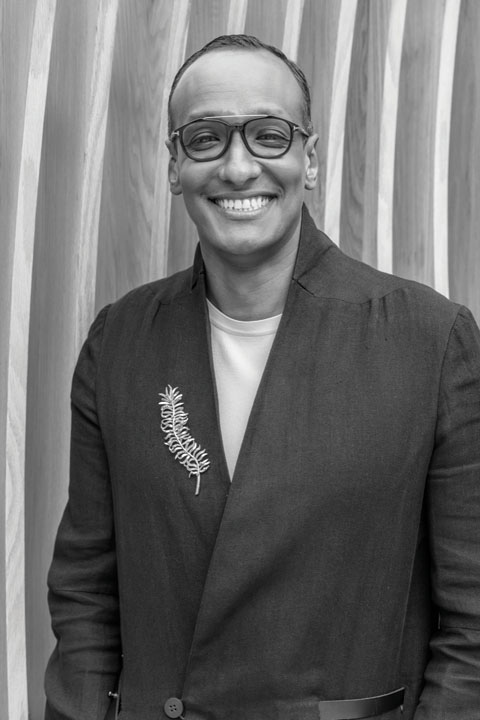 Sudanese-born, Bahraini designer Ammar Basheir founded his eponymous practice, Amman Basheir Creative Studio, in Manama in 2009 with the aim of creating atmospheric spaces that elevate Middle Eastern design in its own right. Basheir has since designed over 120 private houses, retail spaces and restaurants, as well as public installations. His notable projects include: the interiors of On Motcomb, an haute couture fashion boutique in London; the Post Museum in Manama; the Nuzul Al Salam Hotel, a restored traditional Bahraini house and the first hotel under the Pearling Path project in Muharraq – a UNESCO World Heritage Site; and, most recently, the interiors of the Green Corner, as part of a collaborative effort between Bahrain's Shaikh Ebrahim Centre and the UAE's Ministry of Culture. He is currently working on the restoration of Bahrain's oldest hotel.
Arthi Balasubramanian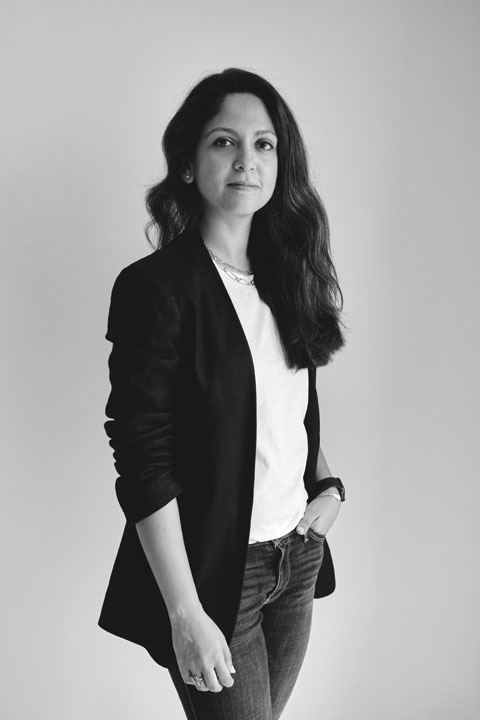 Born in Chennai, India, Arthi Balasubramanian has 15 years of architectural experience, and has worked for a number of renowned architectural studios in the UK, leading several prestigious and award-winning projects during that time. Shortly after moving to the UAE, she joined Danish architectural practice CEBRA in 2016, and was appointed as Head of the Abu Dhabi office in 2018. In this role, she oversees the design and delivery of all projects from the local office, which works on bridging the cultural heritage of the UAE with contemporary architecture, most notably across projects such as the Jubail Mangrove Park, the Armed Forces Officers' Club and Hotel, Village Villa and the Green Sports Hub. Balasubramanian was the lead design manager of CEBRA's complex masterplan and modernisation of the Cultural Foundation Building at Qasr Al Hosn, which was completed in September, and continues to work on heritage projects across the UAE.
Bahraini-Danish
Nominated by Anne Holtrop – Studio Anne Holtrop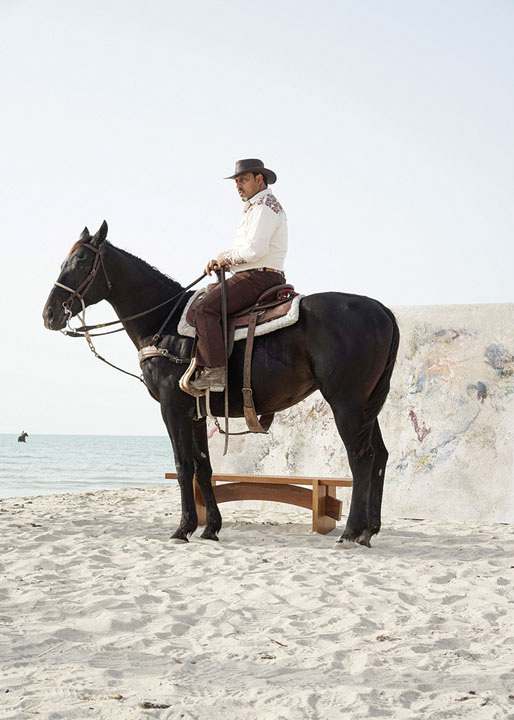 Bahraini—danish is a design collective established in Bahrain in 2016 by Batool Alshaikh, Maitham Almubarak and Christian Vennerstrøm Jensen, and was named after the many historical encounters between Bahrain and Denmark in archaeology and architecture– to name a few. The multicultural design collective unifies its two contrasting design languages in ways that are unexpected and with a distinctive approach, and uses these differences as a means to create a new common order. Together with local artisans and craftspeople, the collective questions better ways to 'make'. The objects they create are architectural in nature and have been presented around the Middle East and Europe. Almubarak currently also works at Studio Anne Holtrop in Bahrain, and Alshaikh continues her practice while also working for the Bahrain Authority for Culture and Antiquities.