For its 200th issue, identity pays tribute to 50 individuals who have made positive contributions to the development of design, architecture and culture across the MENA region. The list includes designers and architects in the  Middle East and North Africa who have furthered these fields within their respective countries or have expanded the legacy of design onto the world stage. The list also celebrates individuals who have helped establish platforms – be it governmental institutions or design events – that further enhance the development of design and architecture within the region, while maintaining a positive outlook into the future.
From creating notable buildings that have put the region on the map, to developing signature interiors and products that are propelling the crafts industry forward and preserving the region's cultural and architectural heritage, the individuals on this list have time and time again, proven their commitment to furthering design and architecture in the region and abroad. 
Hailing from countries such as Egypt, Lebanon, Morocco, Jordan, the UAE, Kuwait, Bahrain, Sudan and France – these 50 individuals present some of the strongest voices within design and architecture across the MENA region today. 
---
AAU Anastas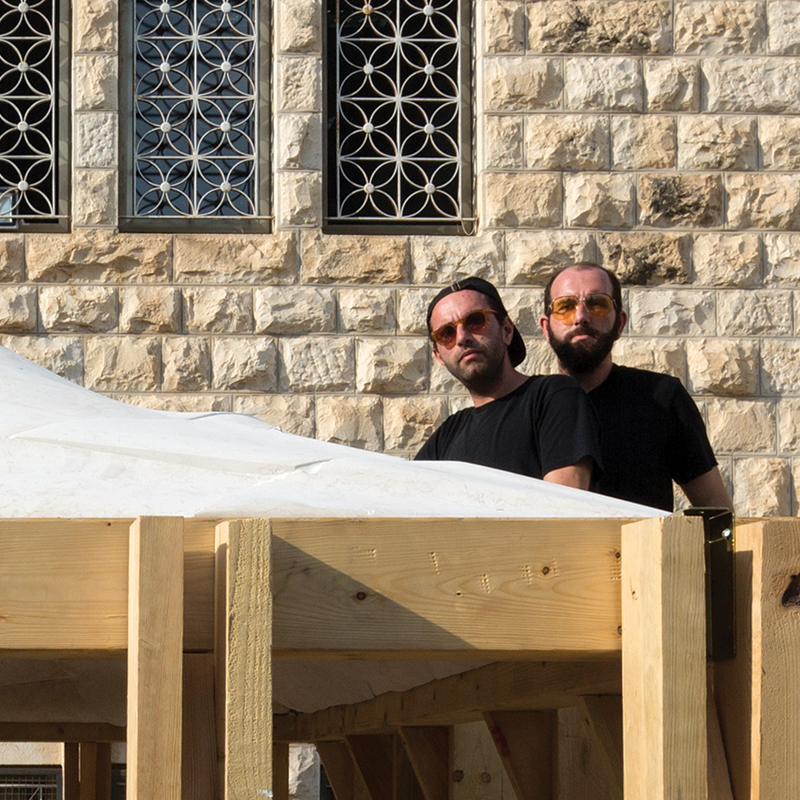 Born into a family of architects in Bethlehem, Elias and Yousef Anastas studied architecture in Paris and worked there until winning a competition to build a music conservatory in their hometown. After returning to Palestine in 2010, they expanded into furniture design and research projects that celebrate local artisanal skills. They are partners at architecture firm AAU ANASTAS – which also houses their research arm, SCALES – and founders of Local Industries, a community of artisans and designers dedicated to industrial furniture-making. These three elements of their work intersect and mutually nourish one another. Through their architecture practice, the brothers tackle topics from material exploration to territorial investigations, proposing new relationships to be established within Palestinian environments while their work with Local Industries aims to reassert the value of local Palestinian craftsmanship and labour. Their projects such as Stone Matters and While We Wait use local stone to create free-standing structures that showcase the value of Palestine's natural resources, while also addressing political realities within the country. Qamt – which is part of the Analog series within the Stone Matter project – is part of the permanent collection of the Victoria and Albert Museum in London.  AAU Anastas is also one of four finalists for the Royal Academy Dorfman Award that honors practices that are reimagining the future of architecture through geographical and socio-political challenges. Their main aim within architecture is an attempt to trace architectural elements and techniques beyond borders and historical periods into a sphere of universal discourse.
Our aim is to place our projects in a critical universal discourse while leaning on an anchored contextual approach.
Abboud Malak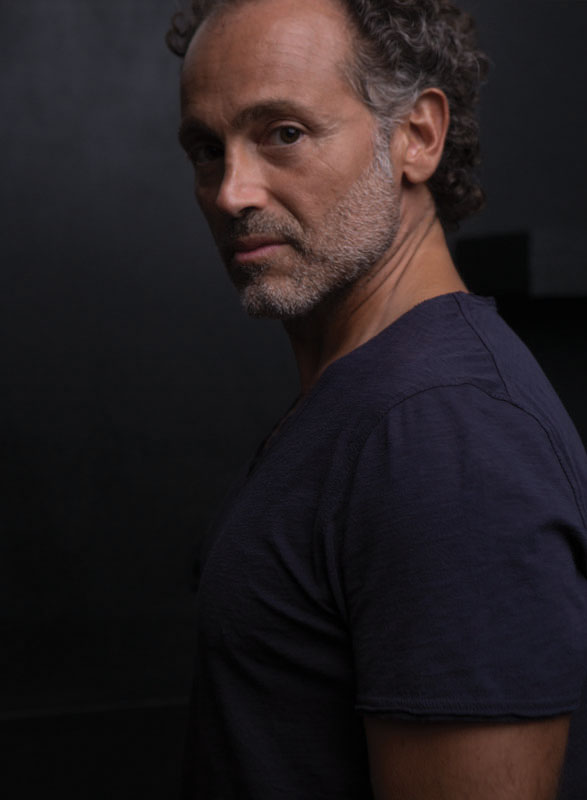 Canadian-born, Palestinian designer Abboud Malak is a product of an eclectic upbringing and professional career – being raised in the Gulf and Europe and later moving to California to pursue his higher education in Fine Arts and Art History. He then attended the Art Center College of Design to study Interior Architecture where he discovered his passion for form, space, materiality and aesthetics with a strong sense for perfection – elements that are vital to his approach to interior architecture and design and some of the core principles through which his Dubai-based boutique practice – Studio M – operates. Upon completing his studies, Malak decided to carve his own path and set up his studio in Los Angeles where he worked for 15 years designing mostly high-end residences before moving to Dubai in 2004 to join Dubai International Financial Centre (DIFC)'s team as an in-house designer. Having led the design for DIFC's landmark The Gate tower, the project was praised both locally and internationally for pioneering a fresh approach to corporate design in the region. In 2007, Malak established Studio M that has come to be highly revered for its purist and modern approach with a portfolio that spans high-end residential projects to lifestyle spaces such as cafés, salons and gyms, as well as corporate interiors. His aim to create spaces that embody a sense of elegance and integrity through a minimalist approach is visible across his rich portfolio of work that is pure, original, innovative and enduring.
Do you know what beauty is? It is the birth of an original idea.
Adrian Lahoud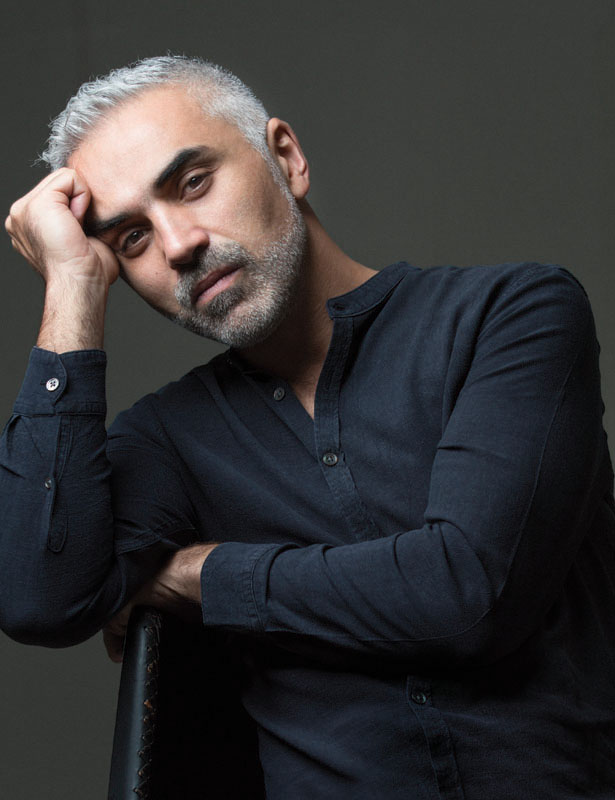 Born in Australia to Lebanese parents; architect, urban designer, researcher and curator Adrian Lahoud's early research examines conditions of the aftermath of the Lebanese civil war, leading to his well-known study of post-disaster situations in cities and their response to the extreme conditions from a physical, social and political perspective. Being part of the Lebanese diaspora and engaging with the country's politics led to Lahoud's early political education which has greatly influenced his approach to architecture. Currently the Dean of the School of Architecture at the Royal College of Art in London, and former Research Fellow on the Forensic Architecture project at Goldsmith University, Lahoud was also the curator of the inaugural Sharjah Architecture Triennial under the theme 'Rights of Future Generations' that proposed an invitation to rethink fundamental questions surrounding architecture, urbanism and climate to form alternative modes of existence for the generations to come. Under Lahoud's curatorial direction, the triennial put Sharjah on the map for pushing intellectual thought through the lens of architecture and the environment, while placing the region within wider geography of the Global South, and proposing nations to connect, learn and form communities around relatable environmental and political conditions. The successful event managed to engage the city as a whole, with efforts made to renovate and reactivate the emirate's modern architecture including Al Qasimiyah School and the old Al Jubail Fruit and Vegetable market, while leaving the city with an opportunity to carry forward a legacy of dialogue and intervention.
AGi Architects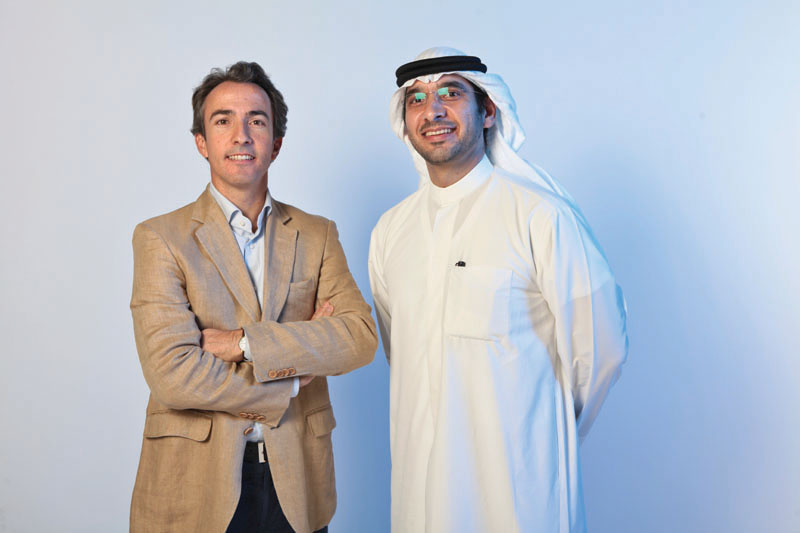 Nasser Abulhasan and Joaquin Perez-Goicoechea founded AGi Architects in 2006 after meeting at Harvard University where both architects completed their architectural studies. The multidisciplinary office is located in Kuwait and Spain with a strong focus on innovation, ecology, social intervention and research. Set at the crossroads between Europe and the Middle East, the firms' work operates between small- and large-scale projects as well as within residential and public sectors. With over 30 completed projects and many currently under development in the Gulf region, the firm's architectural footprint has left a lasting and pivotal mark on Kuwait's urban identity through modern and sometimes unconventional residential projects, as well as institutional, healthcare, education, commercial, and mixed-use buildings. As a boutique practise that focuses on sustainability and contemporary design, AGi Architects attempts to reinterpret Mediterranean architecture from a contemporary perspective while searching for an enduring understanding between Islamic culture and contemporary lifestyle. The firm's main interest lies in the dialogue between cultural and social behaviours and how architecture in itself can operate as a canvas for forming new human relationships and behaviours.
We are interested in how architecture can operate as a canvas to form new human relationships and behaviours.
Ahmed Bukhash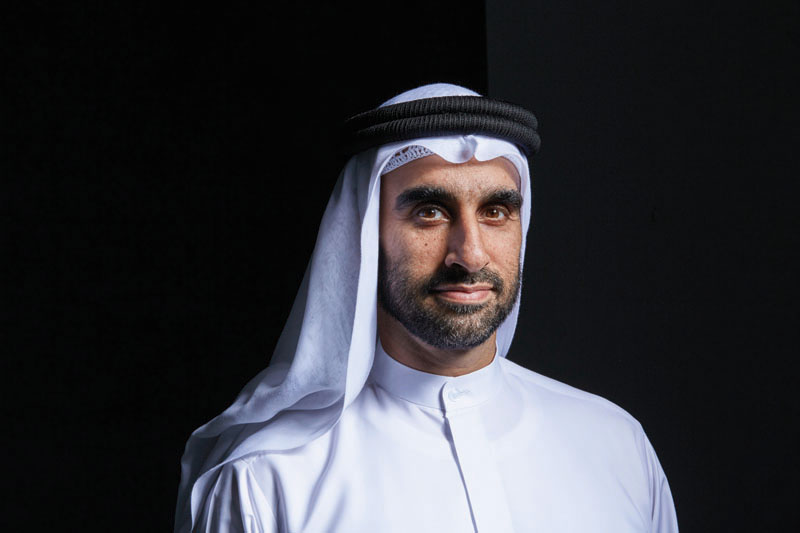 Emirati architect Ahmed Bukhash received his Bachelor of Architecture from the Wentworth Institute of Technology from Boston in 2002, later being awarded the prestigious Monbukagakusho Scholarship from the Japanese government in collaboration with the UAE Ministry of Higher Education to continue his Masters in Japan at the Kyoto Institute of Technology, which he completed in 2006. After graduation, Bukhash returned to the UAE and began working for Dubai Properties Group where he served as director of Urban Planning and Design until 2014. In 2009, he founded Archidentity with the aim of creating built environments and spaces that reflect their surrounding culture through a modern design language while reinterpreting traditional archetypes. Serving as chief architect, Archidentity's projects embody regional symbolism and vernacular through a post-modernist approach with a portfolio that includes private residential properties and mosques as well as public buildings. Archidentity is also the only local firm to be exclusively awarded the design of a pavilion at the Expo 2020 Dubai dedicated to the Expo Live initiative. Bukhash remains heavily engaged in the field of architectural education and serves as a member of the Dubai Advisory Committee for the Architectural Program Development at the American University of Dubai.
An architectural reformation is required that capitalises from a past legacy rather than isolating it. This is done by propagating a new paradigm to be rediscovered by a new generation of architects.
Aline Asmar d'Amman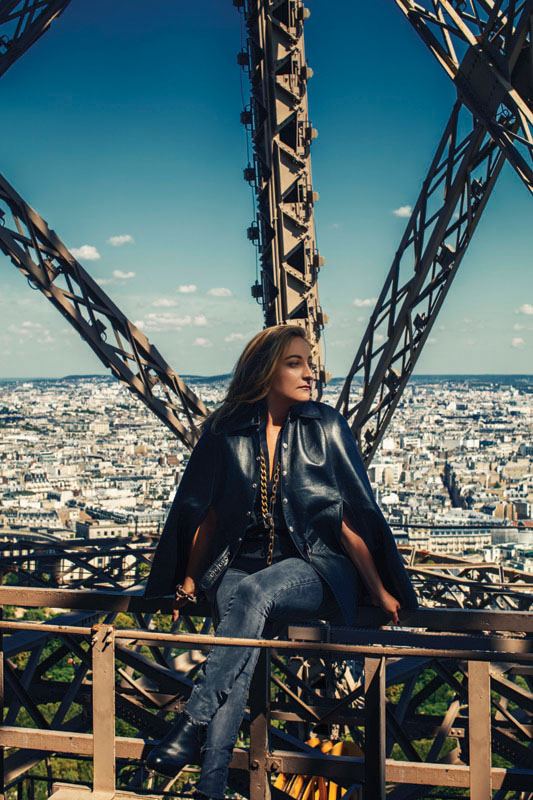 Born in Beirut in the 1970s into a context of war and adversity, Lebanese designer Aline Asmar d'Amman's partiality for theatrical settings has been forged by realities of chaos and demolition. In 2011, d'Amman founded her practice, Culture in Architecture, in Beirut and Paris with an approach that stems from a belief in the power of beauty and poetry within the fields of architecture, interiors, furniture design and art direction. Culture in Architecture exemplifies the use of hand-crafted materials while embracing heritage and innovation. From projects spanning luxury hospitality to private residential, d'Amman is behind key international projects such as the art direction of Hotel de Crillion's renovation as well as the interiors of the new Le Jules Verne restaurant located on the second floor of the Eiffel Tower. She has also collaborated with Karl Lagerfeld on his 'Grand Apartments' décor. And while her many notable projects are located in Europe, d'Amman has strong ties to the Middle East and to Lebanon in particular. "Staying connected to the Middle East feeds every creative journey, whether in Europe, Asia or the Americas," she says. Currently in the region, she is working on a large-scale residential building in Saudi Arabia and a private project in Bahrain. "I never spend more than a couple months away from my hometown, Beirut, where there is always a development ahead," she adds. D'Amman's work aims to bridge gaps, whether it is between East and West, tradition and modernity, or the past and the future.
I believe that creativity elevates reality and is a formidable bridge between cultures and people, and a peaceful weapon to fight prejudice.
Aljoud Lootah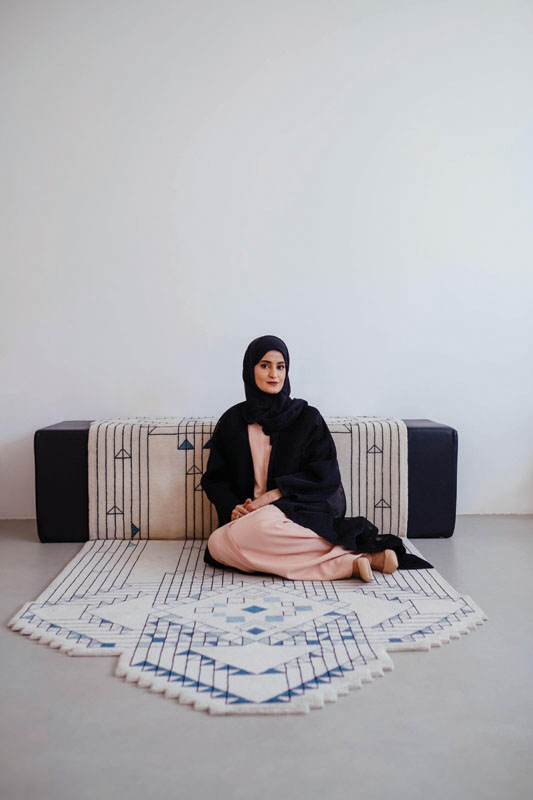 Aljoud Lootah is an Emirati designer who has gained international acclaim since the establishment of her studio in 2014. Since its foundation, the studio has preserved its distinctive approach by focusing on the idea of contrasts in form and function while reinterpreting Emirati culture and artisanal techniques through contemporary design.
Her creative drive comes from a passion for detail and an experimental approach to materiality and aesthetics. This emphasis has resulted in a body of work that is both functional and timeless. Two products from her Oru series were acquired by the National Gallery of Victoria in Melbourne, Australia, making her the first Emirati designer to have her work acquired by an international gallery. A woven camel leather Mandoos (chest) by Lootah was presented to His Holiness Pope Francis during his visit to the UAE in 2019, containing the title-deed to the first church in the UAE, and was designed as a homage to the rich history of the Emirates. Lootah's designs also grace spaces such as Dubai's Mandarin Oriental Hotel, the Dubai International Airport, Abu Dhabi's Etihad Airways and the UAE's Ministry of Presidential Affairs. Since 2014, Lootah continuously produces bespoke furniture, objects and collectable designs for government organisations and private entities and has been involved in numerous retail and residential interior projects. She also serves as a Member of the Board for the Dubai Women Establishment, an organisation formed in 2006 to support women in the United Arab Emirates.
Ammar Basheir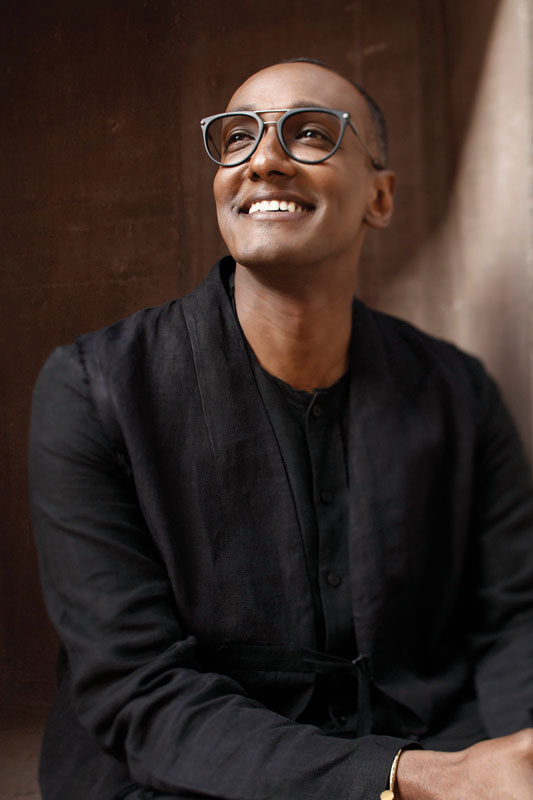 Sudanese-born, Bahraini interior designer  Ammar Basheir has carved out a niche for himself as the go-to designer for atmospheric spaces in the Gulf, working across high-end interiors, temporary spaces and installations, all while empowering the role of regional artisans. Having studied interior design in London, Basheir became exposed to the city's fashion industry through his work with Harvey Nichols and was later mentored by the owner of La Fontaine Center for Contemporary Art where he was brought on as a design consultant. His experience at La Fountaine changed the way he perceived beauty while also encouraging him to set up his eponymous practice in Manama, Bahrain. Since then, Basheir has designed over 120 private houses, retail spaces and restaurants as well as creating public installations across the globe. He also became famed for his portfolio of interior design work for a number of Royal families across the Middle East. His notable projects include the interiors of On Motcomb – an haute couture fashion boutique in London, the Post Office Museum in Manama and most recently, the Nuzul Al Salam hotel in Muharraq, a restored traditional Bahraini house and the first hotel under the Pearling Path project, which is a UNESCO World Heritage Site. Basheir has also created designs for the weddings of high-profile personalities such as George and Amal Clooney. His upcoming projects include the restoration of Bahrain's oldest hotel as well as a boutique hotel set in the middle of old Cairo.
Bringing artisans to the forefront and sharing their creations and their diverse skillsets is a way to shine a light on local craftsmanship.
Ammar Khamash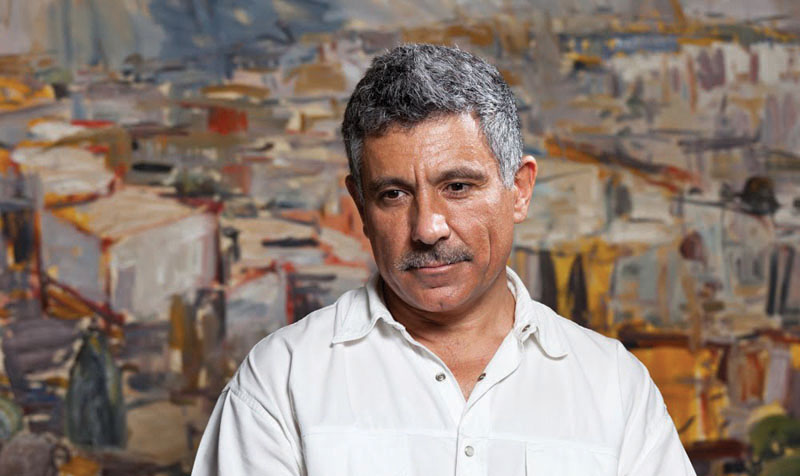 Ammar Khammash is the principal architect and founder of Khammash Architects in Amman, Jordan. He received his Bachelor's degree in Architecture from the University of Southwestern Louisiana in 1986, and carried out his post-graduate studies in Ethno-archaeology at the Institute of Archaeology and Anthropology at Al-Yarmouk University. Khammash's work features a wide range of residential, cultural, renovation and restoration projects, as well as  projects focusing on sustainable tourism, including the Royal Academy for Nature Conservation in Ajloun, the Feynan Eco-Lodge in Wadi Feynan, and the Wild Jordan Nature Center in Amman. He is well established as an expert in Jordan's cultural and natural heritage, and has launched a number of websites on Jordan's flora, geology, and heritage. His expertise spans over different disciplines including history, geology, archaeology, ecology, botany, ethnography, and socio-economic. Khammash focuses on using locally-sourced natural materials to produce architecture that serves as an extension of its site. In 2019, the Jordanian architect was a laureate of the Global Award for Sustainable Architecture.
The site is an architect. The place makes the decisions; I'm just a draftsman.
Anne Holtrop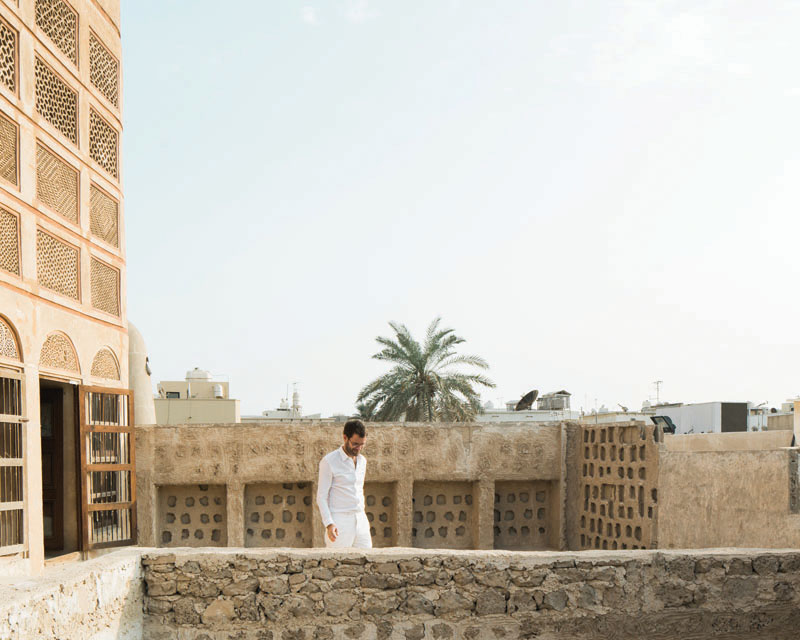 Dutch architect Anne Holtrop graduated in 2005 from the Academie van Bouwkunst in Amsterdam, The Netherlands with a degree in architecture and in 2009 started his own studio, Studio Anne Holtrop, with offices currently located in Muharraq, Bahrain and Amsterdam. Holtrop's projects have come to be known for their deep-rooted material exploration which at times dictates the outcome of the architecture itself. His work spans temporary installations and permanent buildings, many of which adopt abstract references that stem from drawings and form. In 2015, his first two major buildings, Museum Fort Vechten and the National Pavilion of the Kingdom of Bahrain – a country he had never visited at the time and where he now lives- for Milan Expo 2015, were completed. Holtrop has since designed a number of projects across the Kingdom, many of which are currently under construction. He has completed the design for the Customs House in Manama, operating as its main post office, while the Qaysariya Suq and Green Corner Building in Muharraq are nearing completion. The studio is currently working on new stores worldwide for Maison Margiela with flagship stores in London, Paris, Osaka and NYC, and several UNESCO-listed heritage buildings in Bahrain including Murad Boutique Hotel and Siyadi Pearl Museum. For his practice, Holtrop has been awarded several grants from the Mondrian Fund, as well as receiving the Charlotte Kohler Prize for Architecture from the Prins Bernhard Cultuurfonds in 2007.
The way the material flows and forms against the boundaries of soil and textile and the site become aspects that express the change of the material state, and define the form of the architecture.