Dubai-and-London-based architecture studio Anarchitect has designed a Brutalist-inspired health retreat  that acts as an escape destination from our daily urban environment.
Set within the Balkan Mountain range in the South of Serbia, the Air Health Retreat is designed to connect one back to nature while remaining in close proximity to the urban centre, offering a minimalist self-contained accommodation for weekend stays.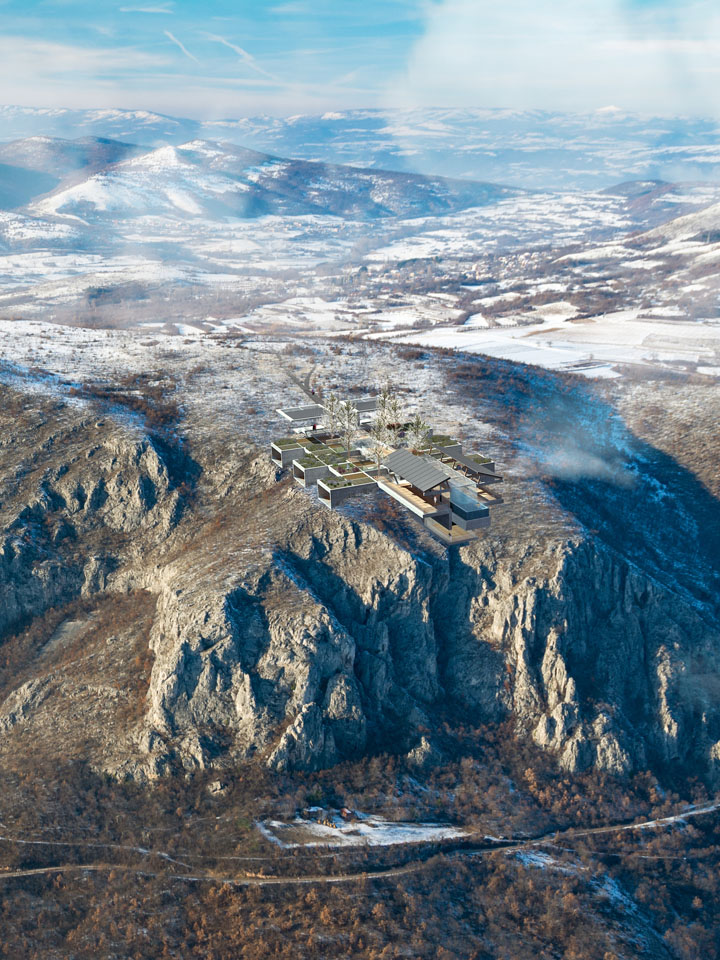 The resort features a roof-top plateau of planted allotments for growing and gathering wild berries, honey and other organic health foods from the region, while the open-air roof garden encourages outdoor activity and foraging, building a short-term community amongst the guests in residence.
The purpose-built property is strategically placed at the intersection of natural crosswinds where the altitude and air quality is optimal, offering an opportunity for natural cross-ventilation.  Guests can sit, lay or gather in the sun on the communal allotment plateau above to reap maximum health benefits.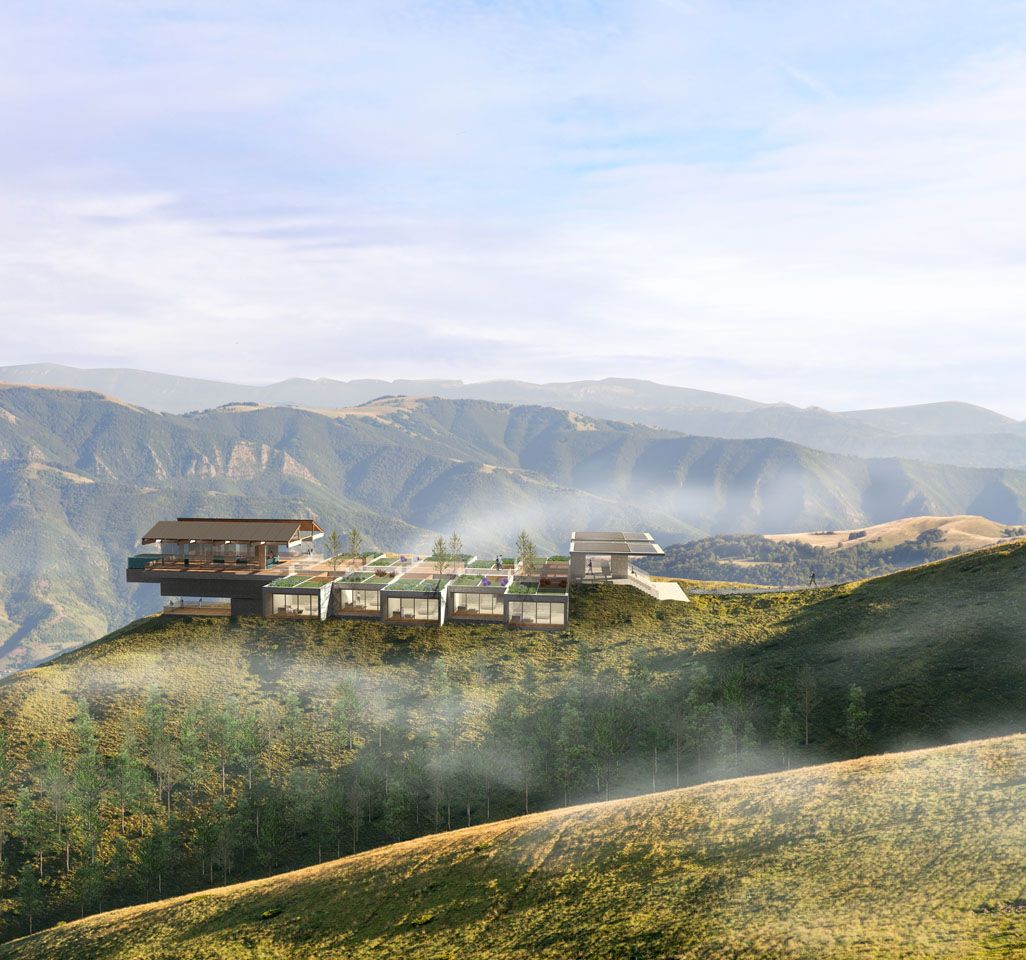 A shaded, open-air saltwater pool allows for relaxation while surrounded by spectacular views of the valley below.
The project is inspired by health resorts known as 'Air Spas' for medicinal purposes that were built in post- World War II in socialist Eastern Europe.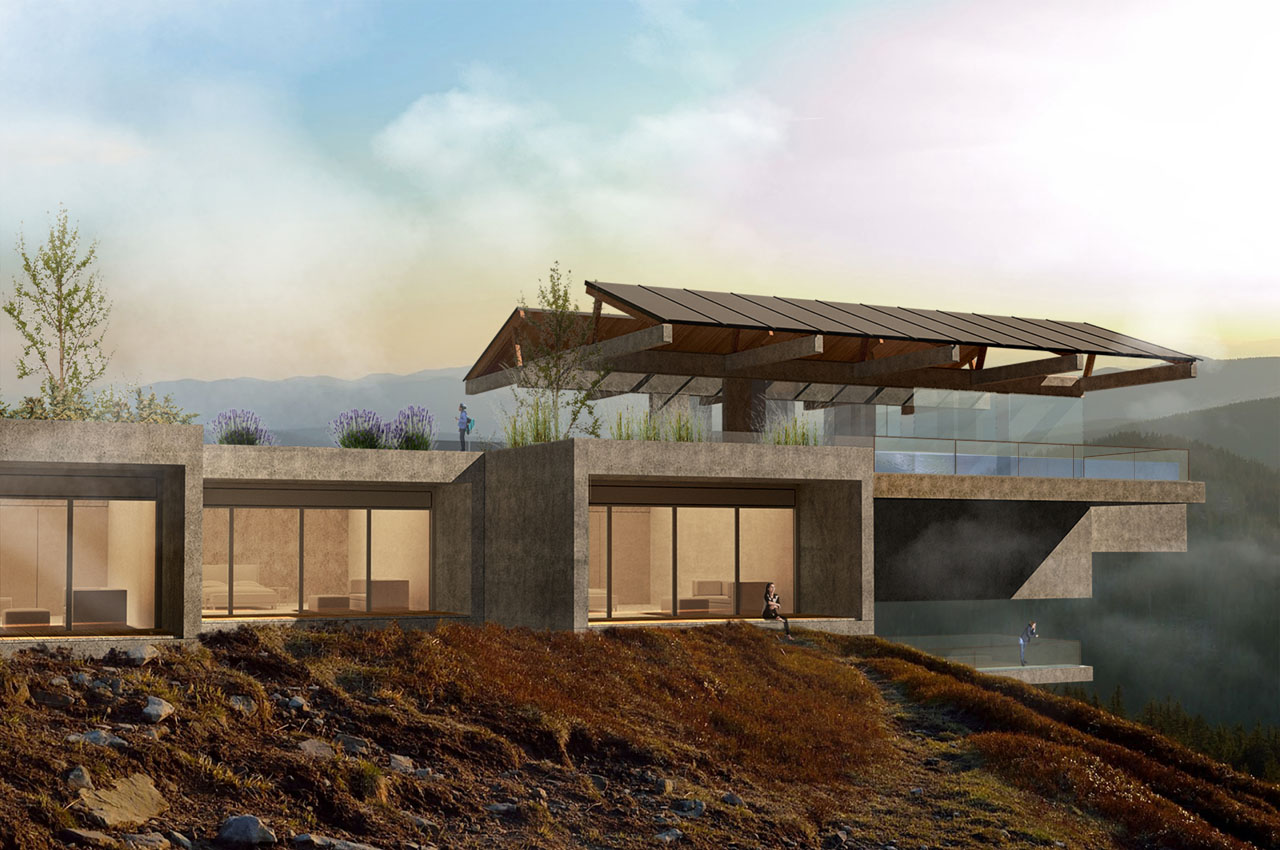 The structure is contextually derived from the Brutalist architectural movement of the same era, dictating a dense, thermal mass construction and sustained longevity and robustness, given the properties remote and exposed location.
The Air Health Retreat is the latest addition to Anarchitect's Destination Hospitality projects, following the completion of Al Faya Desert Retreat & Spa in Dubai and Harding Boutique Hotel in the Sri Lanka.