Ukranian design firm Yakusha Studio, known for its minimalist interiors, has designed a pared-back eatery that evokes a connection to the earth that is reflected in its use of materials. Wood, clay walls and unprocessed concrete – that was part of the original design – combine to create a minimalist approach with respect for materiality.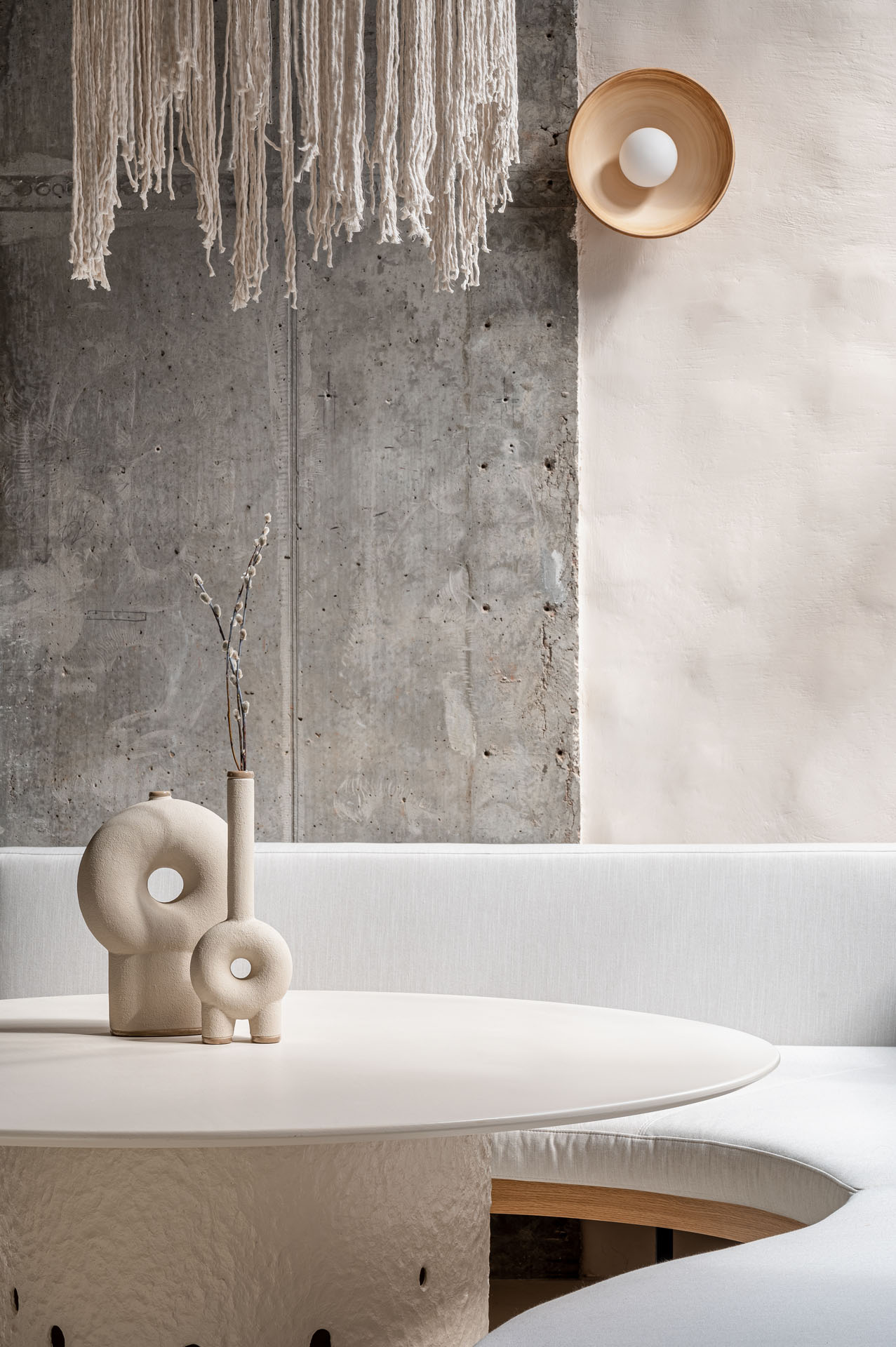 The cafe's name, 'Istetyla', is a portmanteau of the Ukrainian words for eating and aesthetics, with the design aiming to change attitude's towards dining into a more ritualistic exercise, where the aesthetics of food itself becomes part of the design.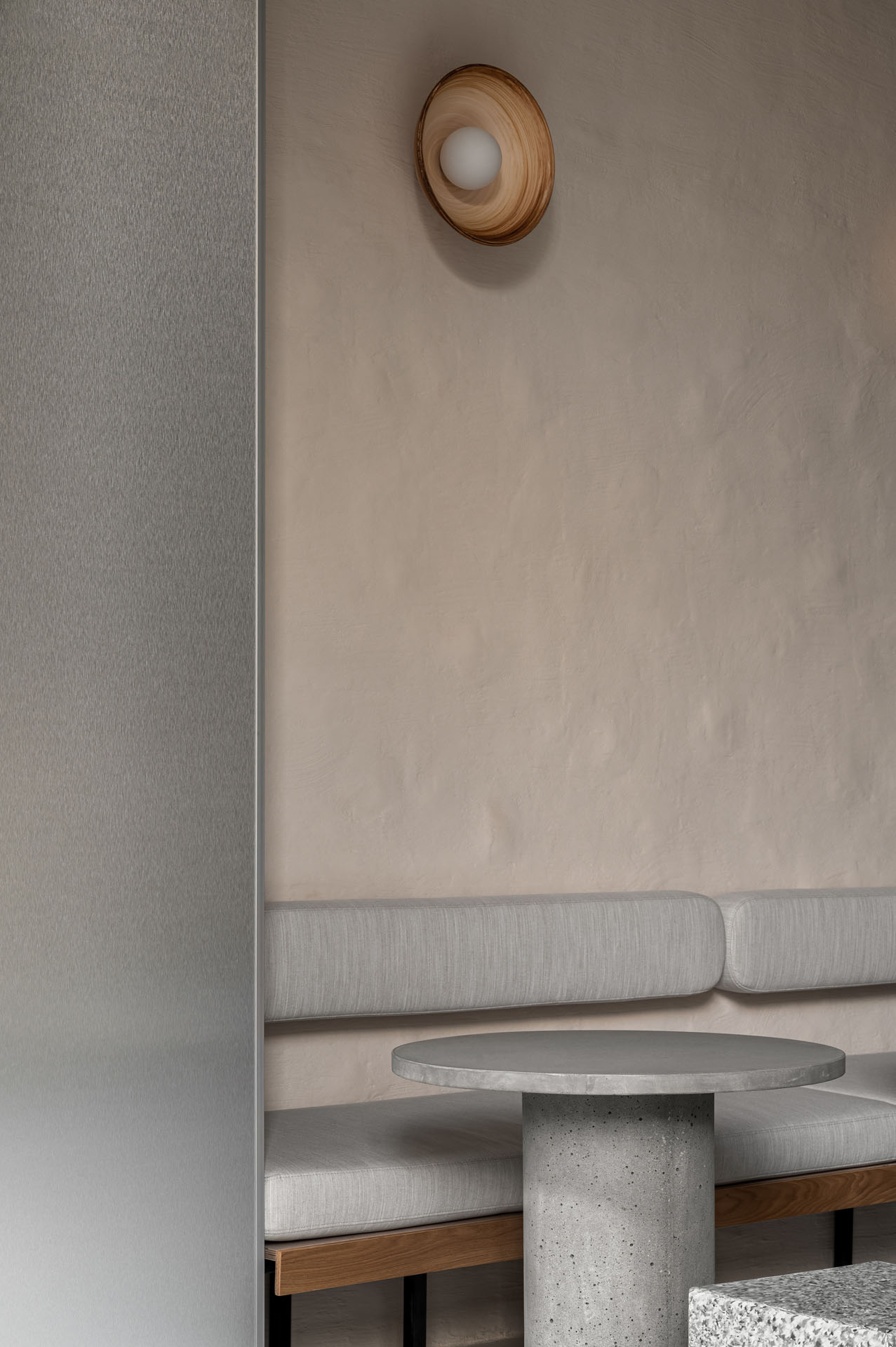 "You don't have to make something big [to make it noticeable]," said Victoria Yakusha, founder of Yakusha Studio. "Here, we focused on the essence. And [in order] to emphasise this, we created a lot of [open spaces], enhancing the power of the void. Freedom allows us to see what's important."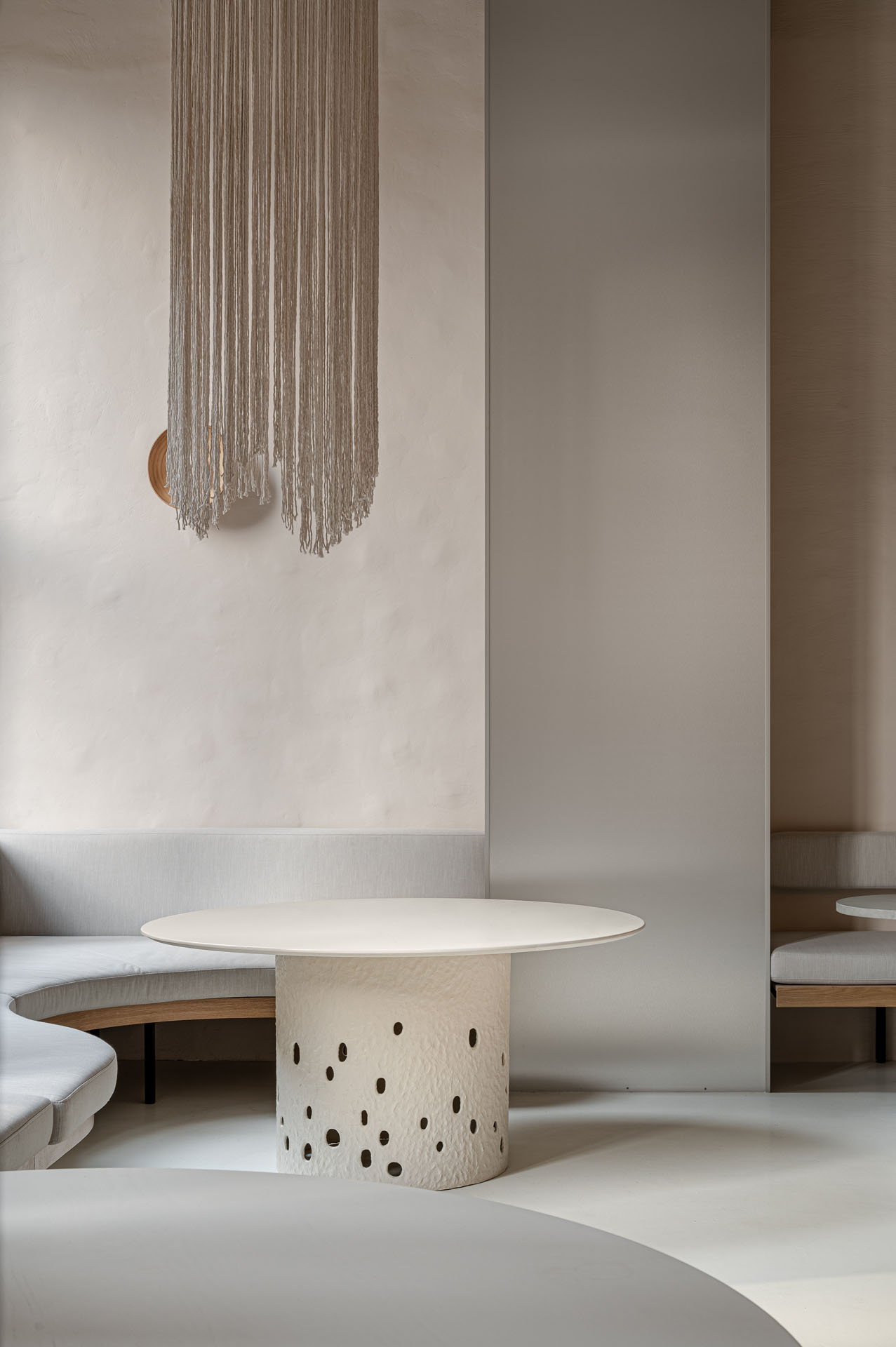 The design features a balance in geometries and cold and warm materials. The simple geometric
shapes of the seats are gently softened by the rounded lines of the tables and lamps, while concrete walls and furniture are met with the warmth of clay. Similarly, rough and uneven textures are balanced by the purity and smoothness of steel.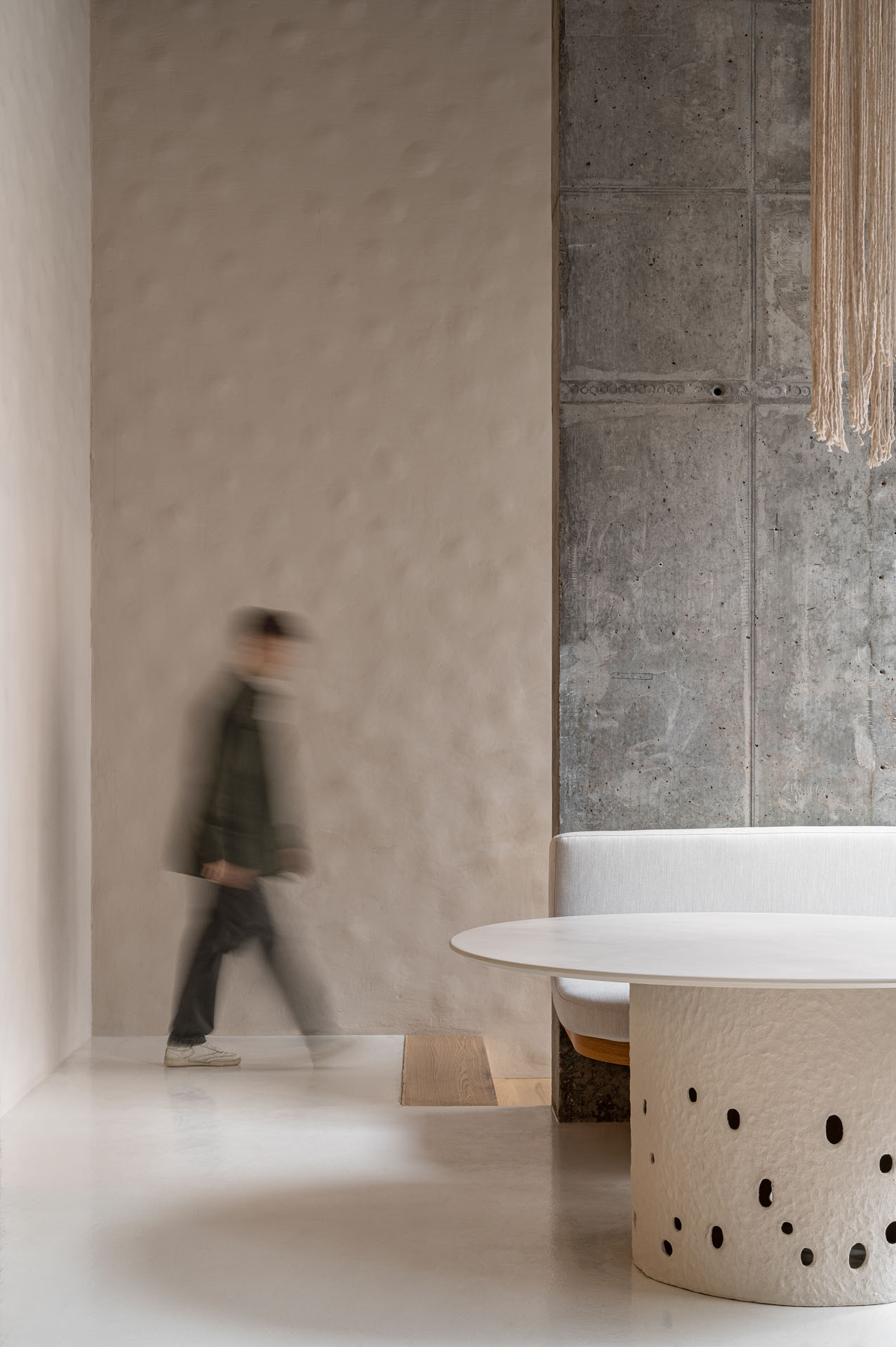 "Each of our projects tells a story. We combine modern materials and techniques with [tradition], passed down from generation to generation. [For example], clay walls, according to Ukrainian traditions, have a very powerful energy," Yakusha added.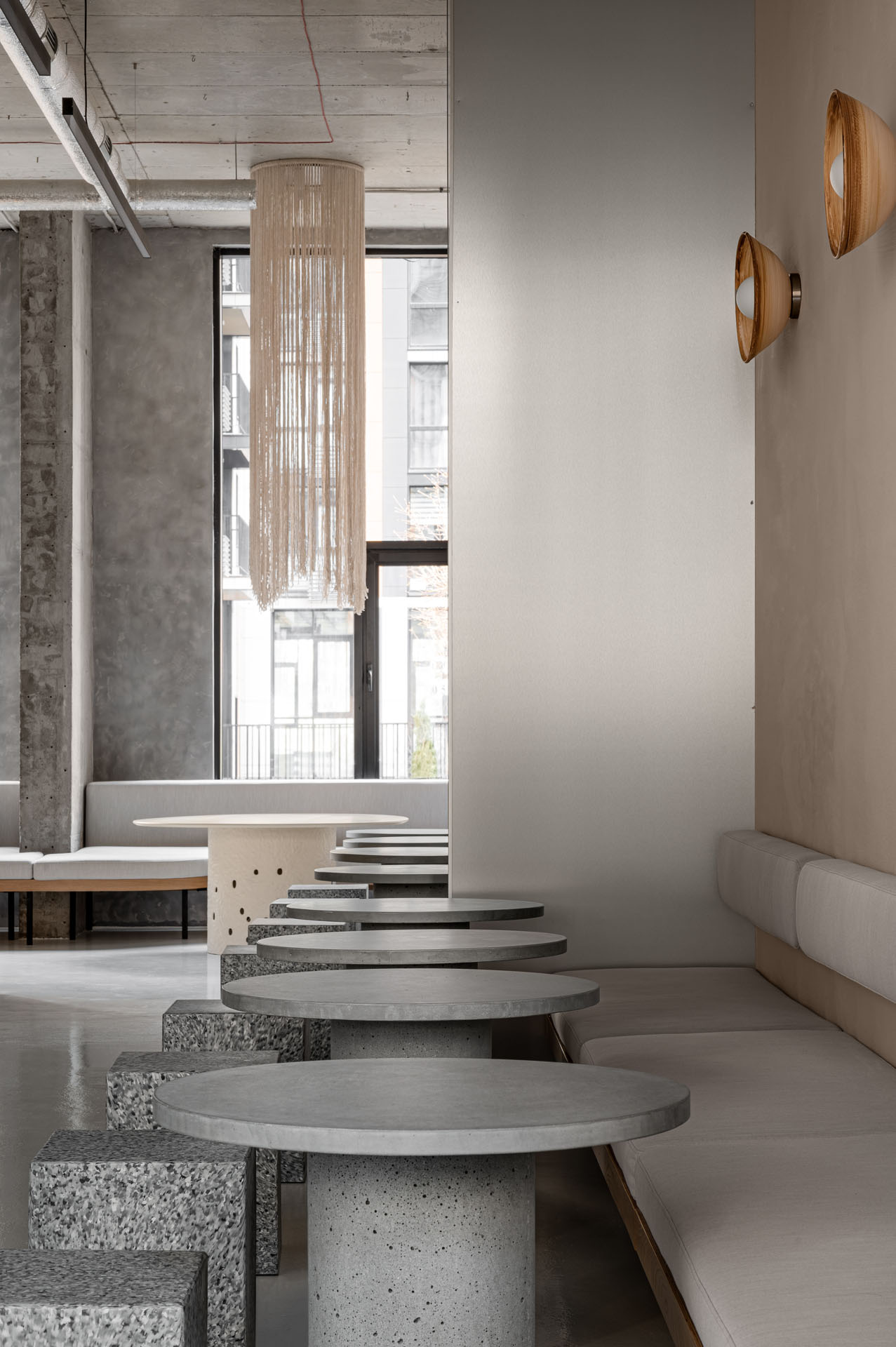 The space is divided into two dining zones. The main dining area features the round and spacious Ztista tables by FAINA served for larger groups. The legs of the tables are made from sustainable material based on clay, recycled paper, and other natural components, made by local artisans. The walls were created using an ancient Ukrainian technique known as 'valkuvannia' – commonly used for building walls of traditional homes in the country.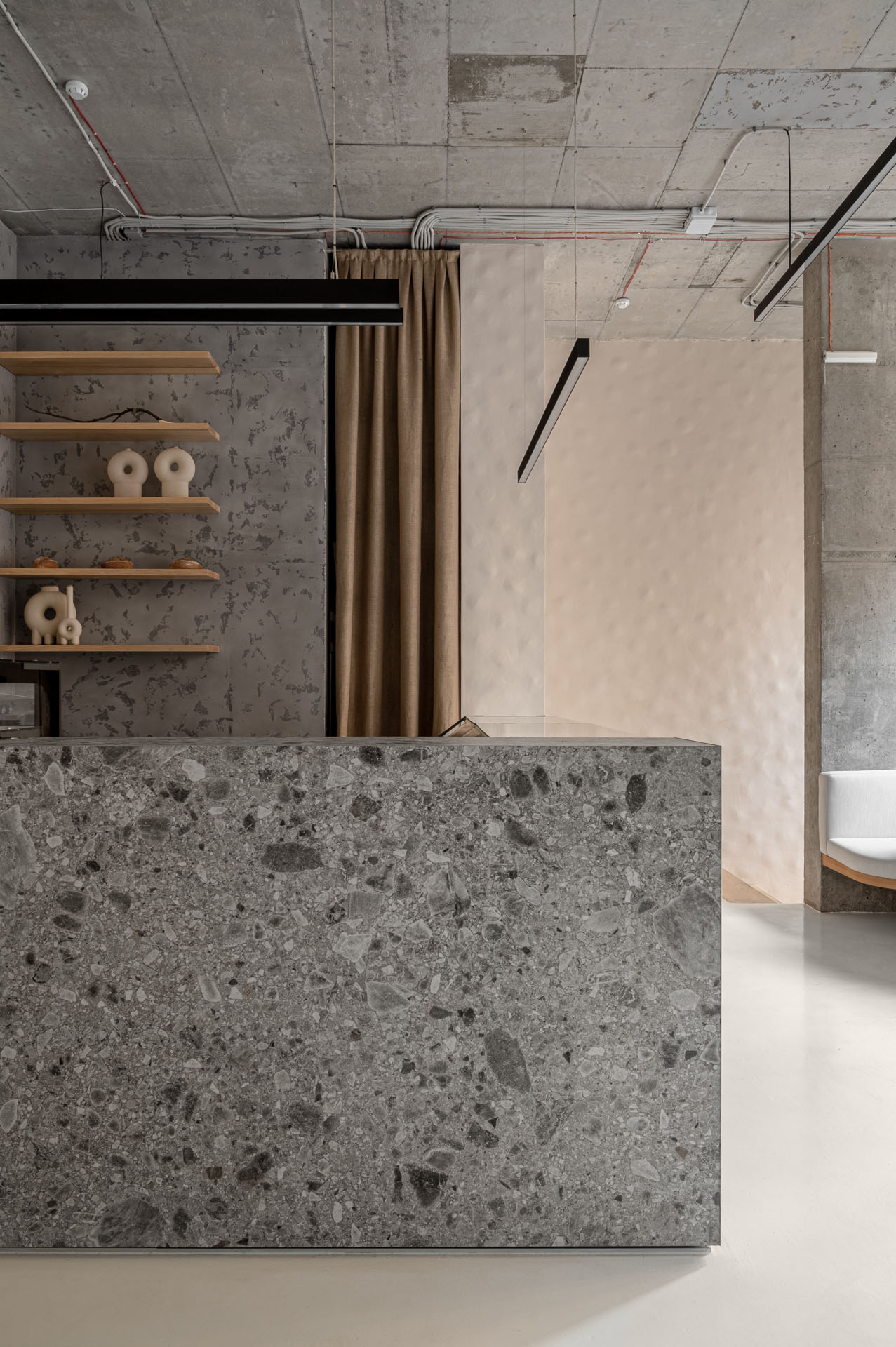 The second zone includes round concrete tables for one or two persons offset by simple
rectangular poufs made of recycled plastic. The kitchen is separated from the seating area
by toned glass, elegantly framed with a minimalistic rack for orders.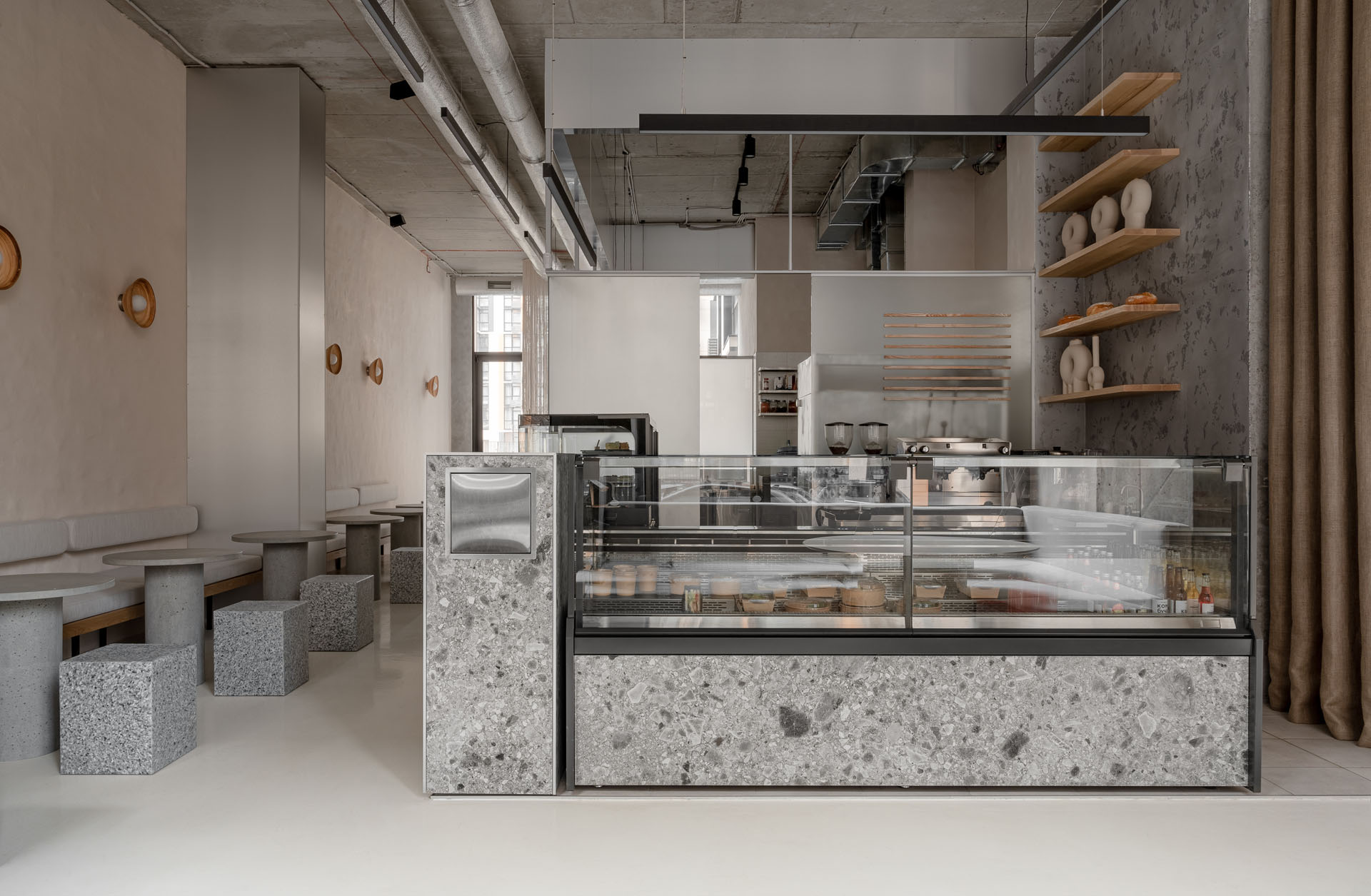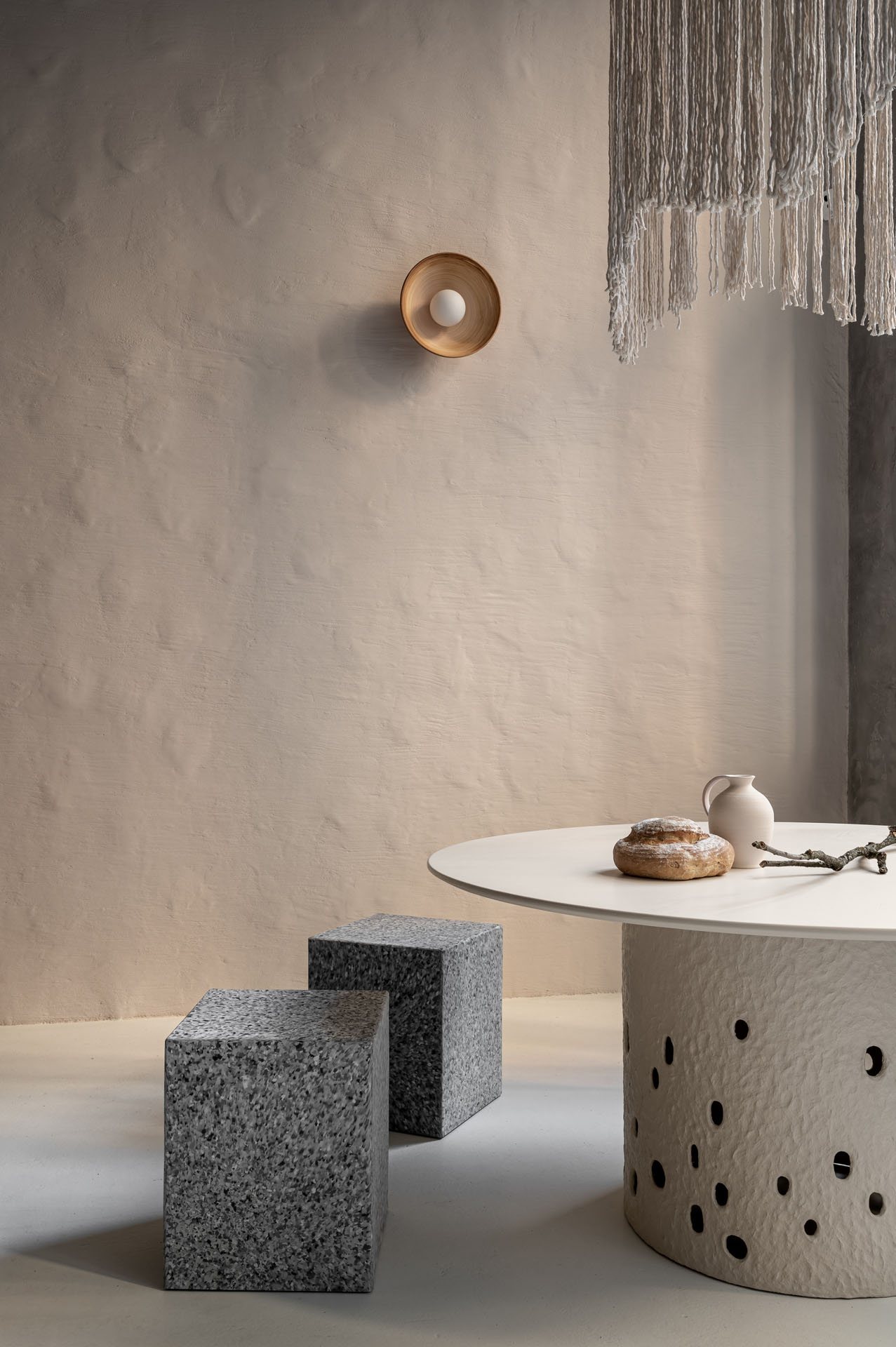 Many of the items at Istetyka have been handmade by local artisans such as the macrame lamps that elegantly hang over dining the tables as well as  the rounded steel sconces that fill the interior with a soothing light after sunset.  Authentic Kumanec vases with textured surfaces are part of Faina's collection of furniture and decor, which is also part of Yakusha Studio.