Having made its mark across locations such as Berlin, Paris and Zurich, the culturally-resonant hotel company 25Hours is set to open its doors in Dubai later this year, with interiors designed by Woods Bagot.
Overlooking the Museum of the Future, the 25Hours Hotel One Central is set to boast 434 rooms and suites, using its interiors to tell the story of the city – from its Bedouin history and ancient traditions to its forward-thinking spirit that looks to the future.
"Storytelling was the foundation of creating this charming and soulful place. Reviving the story of ancient Nomad travelers, our aim was to create a place with local ambience, which speaks to your heart easily and becomes your home naturally," says Aleksandra Nastic, senior Associate and interior design lead at Woods Bagot.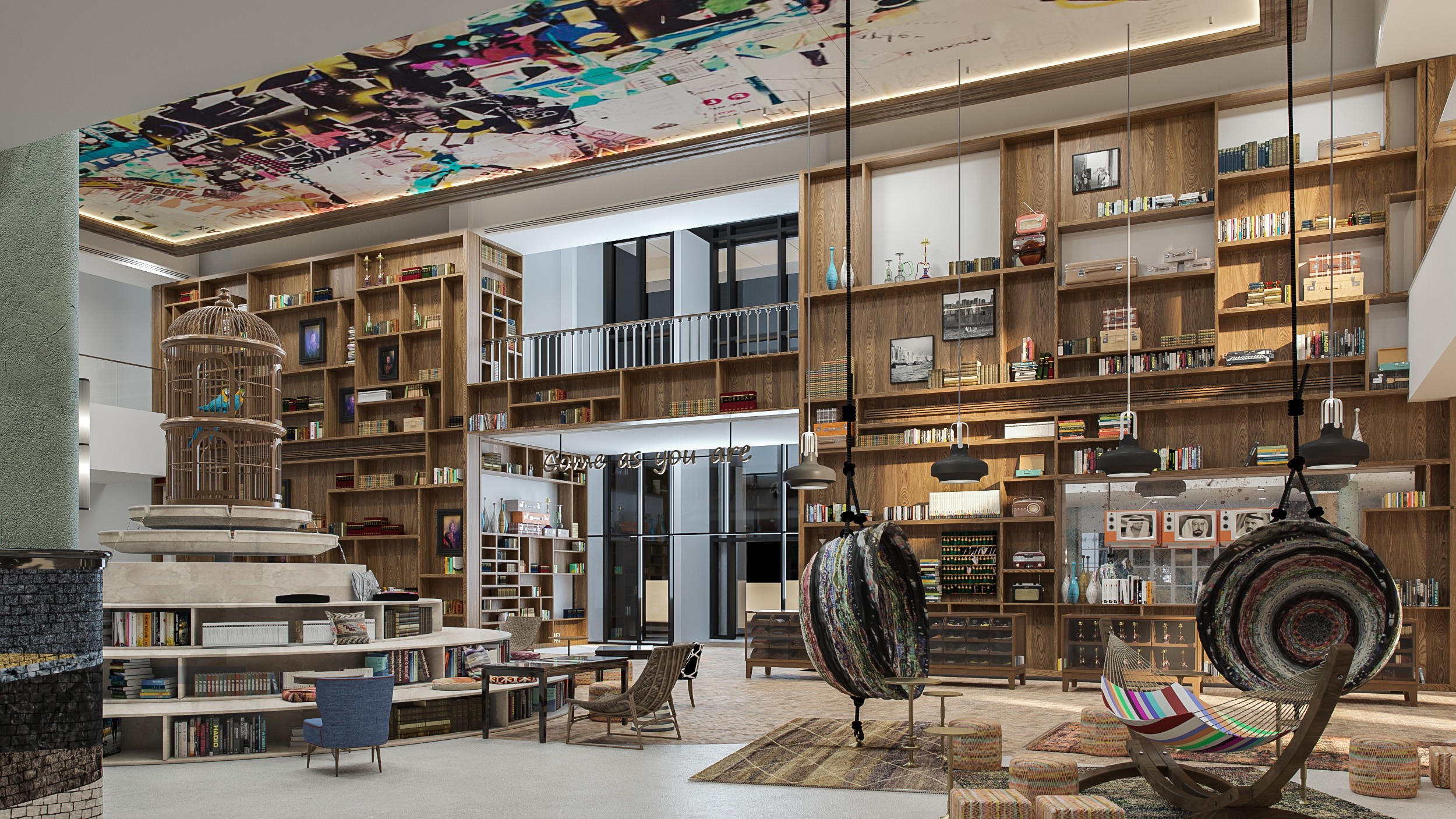 Creating a design experience that is "memorable and authentic" was at the heart of the project, with Wood Bagot's interiors team working closely with its creative arm, the Extra Hour Lab and the 25Hours Hotel CEO, Christoff Hoffman. Playing on the idea of nomadism, the design references the lifestyle of the Bedouins of the region as well as the modern traveller.
This theme is present across the overall design, from the drop off to the entrance, to the double-volume lobby, while still allowing each area of the hotel to tell a different story; from the elevators and corridors to the bespoke guest rooms.
The hotel also includes creative break-out areas for socialising and working, as well as a particular focus on creating co-working spaces with an "open" pantry concept that encourages a community feel. The hotel also includes a paint and pottery studio as well as a podcast recording room. The soon-to-be-opened Dubai property has also partnered with MINI to allow guests to explore the city "on their own terms".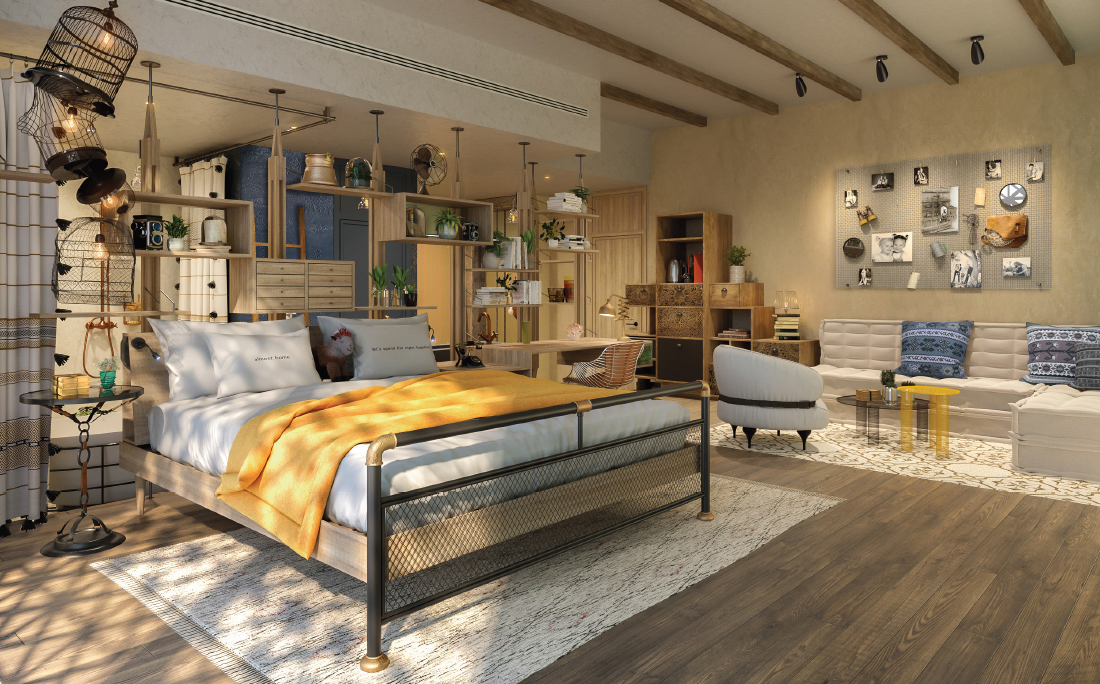 The hotel will  be home to a number of dining concepts such as a traditional Bavarian beer garden, the Nomad Day Bar by Dubai-based cult coffee roasters, Nightjar as well as the popular Berlin spot, Monkey Bar.
As the first 25Hours property in the Middle East, Hoffman describes the project as the most daring one yet.
"From the beginning of this adventure our aim was to create a new Dubai experience of hospitality. Actually we want it to become the living room, the party cellar, the speak easy, the romantic hide-a-way for lovers as well as the place for relaxed and creative business meetings, inspirational various spaces, a fun rooftop for visionary thoughts and views. A new home and playground for the local community and of course travelers from all over the world," he describes.
25Hours Hotel One Central is set to open in Q4 2021.