Expo 2020, the largest ever event to be held in the Arab world, is set to open its doors on 20 October 2020. For six months (until 10 April 2021), millions of visitors from around the world will enjoy art, music, gastronomy, architecture, technology, entertainment and more, under the theme of 'Connecting Minds, Creating the Future'.
During the evening of 20 October – exactly one year ahead of the opening of Expo 2020 – One Year to Go celebrations are being held in Burj Park, Downtown Dubai. Festivities are also taking place across the UAE's other six emirates at Louvre Abu Dhabi; Al Majaz Waterfront, Sharjah; Ajman Museum; Umm Al Quwain Corniche; Al Qawasim Corniche, Ras Al Khaimah; and Fujairah Fort.
The 4.4-square kilometre site is continuing to take shape, with a construction staff of 32,000 people from 71 countries. Expo's Thematic districts were completed in May 2019 and in September the crown was lifted into place atop the 2544-tonne, 67.5-metre-tall Al Wasl dome – which will act as an innovative 360-degree projection surface during Expo 2020, and which encircles Al Wasl Plaza, the heart of the Expo 2020 site.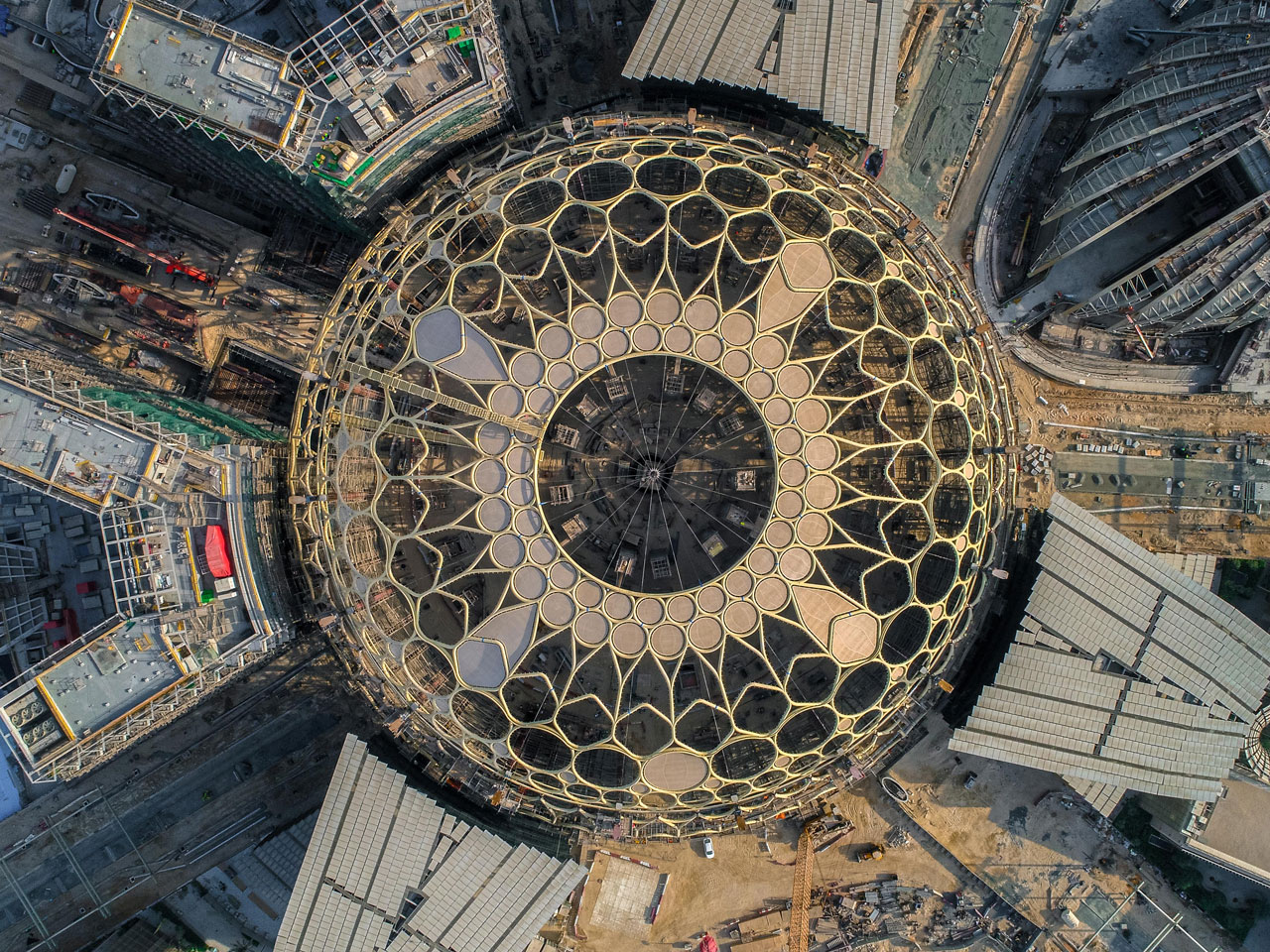 All permanent Expo-led construction is set to be completed by the end of this year, while work continues on creating the 192 Country Pavilions that will allow nations to showcase themselves to the world.
More than 90 of Expo 2020's permanent buildings are being built to LEED Platinum or Gold standards, and more than 80% of the buildings created for Expo 2020 will form part of District 2020, the world-class integrated community that the Expo site will transform into.
Expo 2020 Dubai will be capable of welcoming up to 300,000 people per day – many of whom are expected to use the dedicated Dubai Metro station on the Route 2020 line. More than 30,000 volunteers – both UAE nationals and expats – will help to ensure an exceptional experience.