#TheItalianWay Product Design Award 2019 has been presented to Farah Kayyal for his design, Roof Strata. As well as receiving a $5,000 cash prize, Kayyal gets the opportunity to collaborate with WOOD-SKIN, the Italy-based design pioneers, to create a prototype and bring his award-winning design to life.
The strength of this year's entries led the judging panel to also award a highly commended accolade to Rose Arwani. She has been offered an internship with acclaimed interior designer Paul Bishop of Bishop Design LLC, to continue to nurture her talent.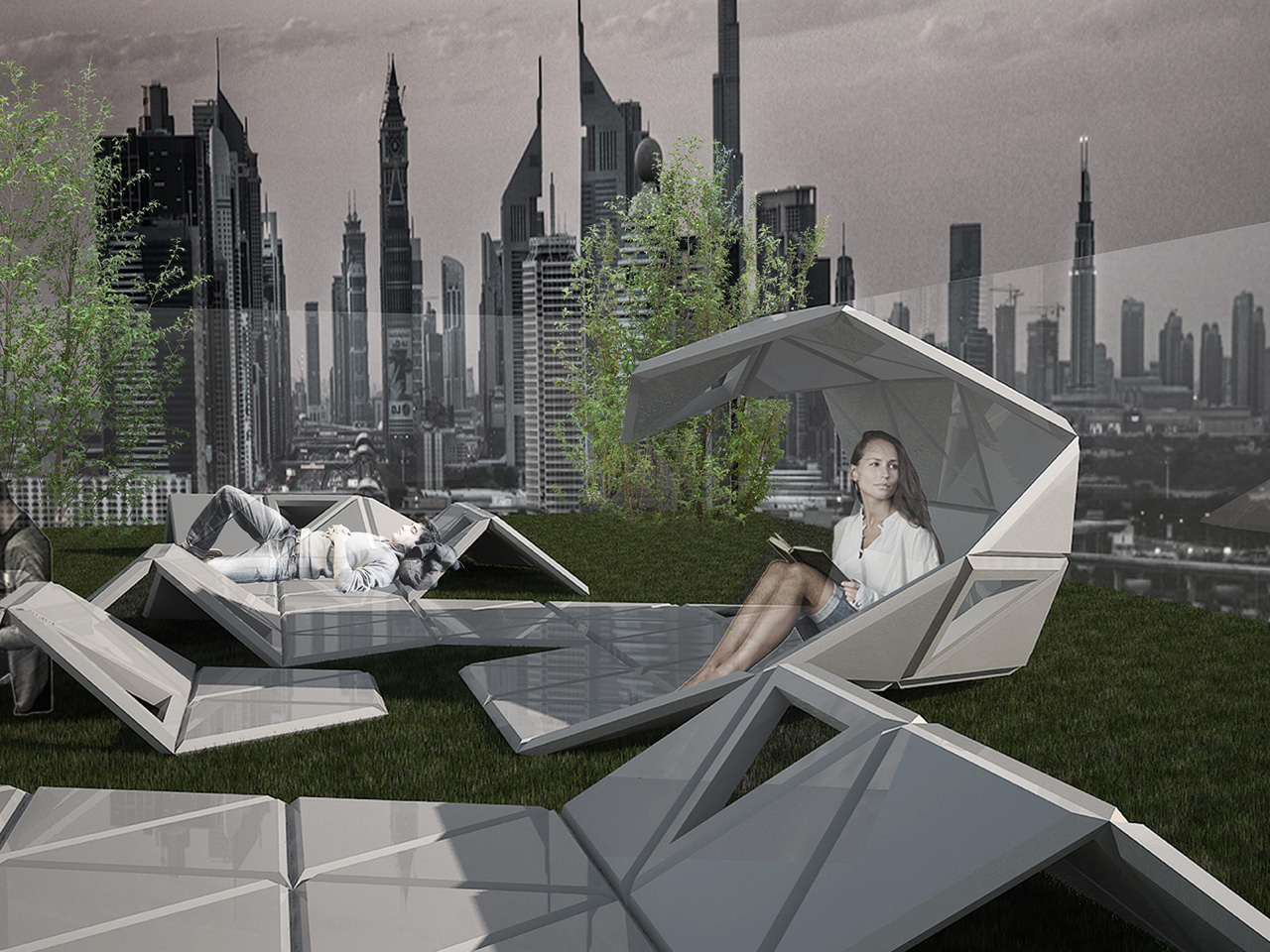 This year designers were challenged to create an original and functional piece of furniture inspired by Italian traditions and effortless style. The brief was specifically focused on conceptualising a product that could be used in a luxury rooftop hospitality setting. From many submissions from across the UAE, Saudi Arabia, Oman, Kuwait, Bahrain, Jordan and Lebanon, the judges shortlisted just five entries from Farah Kayyal, Rose Arwani, Sarah Chatta, Tarek Hreish and duo Yasmine Saad and Lama Salame.
The original designs were judged by a board of nine experts including renowned architect Andrea Morgante; Architect and founder of London based Shiro Studio; Giulio Masotti, founder of WOOD-SKIN®; Matteo Bernocchi of H&H Studios; Paul Bishop, renowned interior designer and owner of Bishop Design LLC; Emilie Jacob (also known as award-winning interior designer and blogger, Stella + The Stars); Mariano Ricciari, Head Bartender at Four Seasons DIFC; Mariko Yuki from MY Studio; Dr Virna Ramazzini from CIADD (Council for international Accreditation of Architecture and Design); and Louise Atack from #TheItalianWay, Peroni Nastro Azzuro Middle East.
Italian architectural supremo Andrea Morgante stated, "It was a tremendous privilege being part of the judging panel for the third edition of Italian Way Product Design Award. What we really tried to do was pick a winner that we felt could share the real values of Italian design and what this brand (Peroni) represents, such as innovation, creativity and blending the past and future together. In the end, we felt the winner brought this together in the way we really hoped for."
Winner Farah Kayyal attended the American University of Beirut, where he graduated in 2014 with a bachelor's degree in Architecture. He has worked at architecture firms in Beirut, Germany and in his hometown Amman, while gradually gaining interest in furniture and product design. His furniture pieces have been exhibited at several design fairs in Amman & Dubai.