For their first owned apartment, Victoria and Victor – who have two sons – wanted everything to be perfect, so they called upon Elina Mussakulova from Sdelaemremont.kz Interior Bureau. It took the couple some time, however, to really trust the whole process and give Mussakulova the freedom she really needed to envision and design the perfect space for them.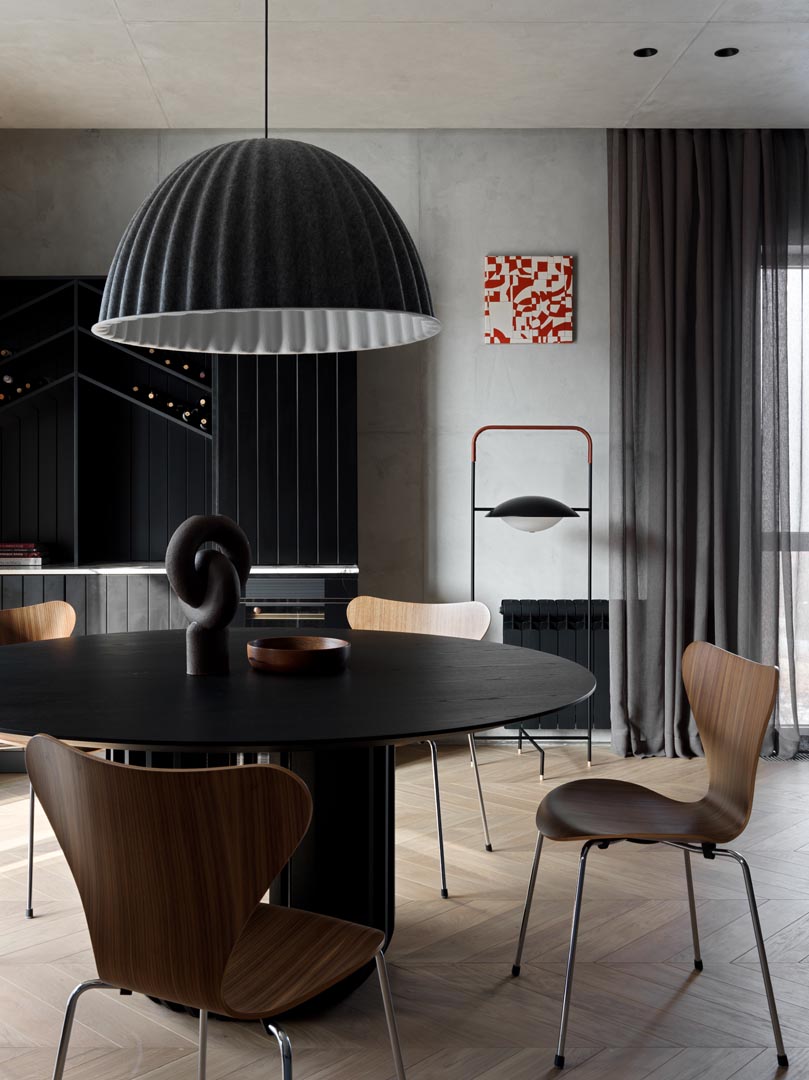 Located in the foothills of the Trans-Ili Alatau mountains, which divide Almaty (Kazakhstan's largest metropolis) into lower and upper sides, this 200 square-metre apartment is only a 15-minute drive from the city centre yet provides views of the surrounding nature through its large, black framed windows. "Getting all the perks of urban life combined with the benefits of a secluded home is what enticed our client to buy an apartment in this compound," says Mussakulova.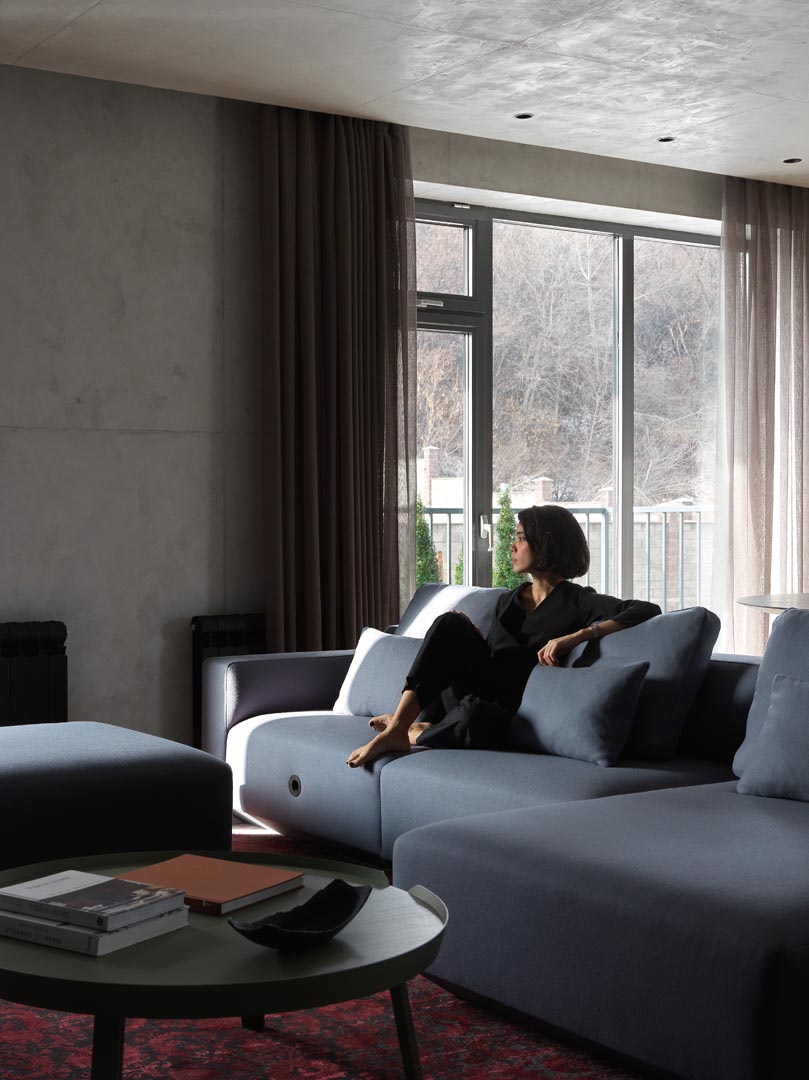 Getting started, which consisted in defining the layout plan, was not an easy task at first. At the same time, it helped both the homeowners and the interior designer to better understand each other and how to work together on this project. After some discussions, they all agreed on splitting the private areas on one side of the apartment – with an open living room, dining area and kitchen – and the entertaining spaces on the other side with the bedrooms for the couple and the two sons. The space also incorporates a small laundry room and a large home office with chessboard-like wallpaper.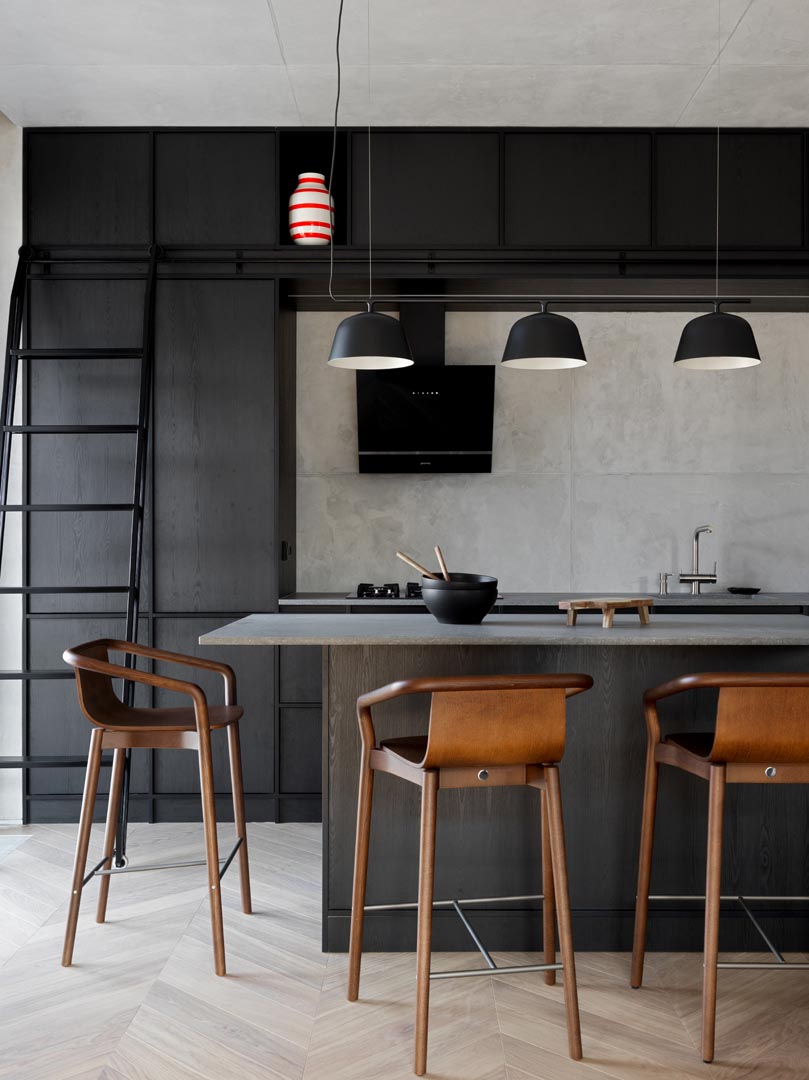 Mussakulova, who is used to designing bright and bold interiors, clearly made an exception for this home. "Victoria and Victor initially told us that they were attracted to our studio because of our turnkey option, but they were wanting to create a dark, modern apartment with an industrial feel and asked us if we could do that," she confesses. "We liked the challenge and accepted it."
Thinking outside the box was precisely Mussakulova's main source of inspiration: "In our case we had to move [away] from colourful interiors to a monochromatic one," she says.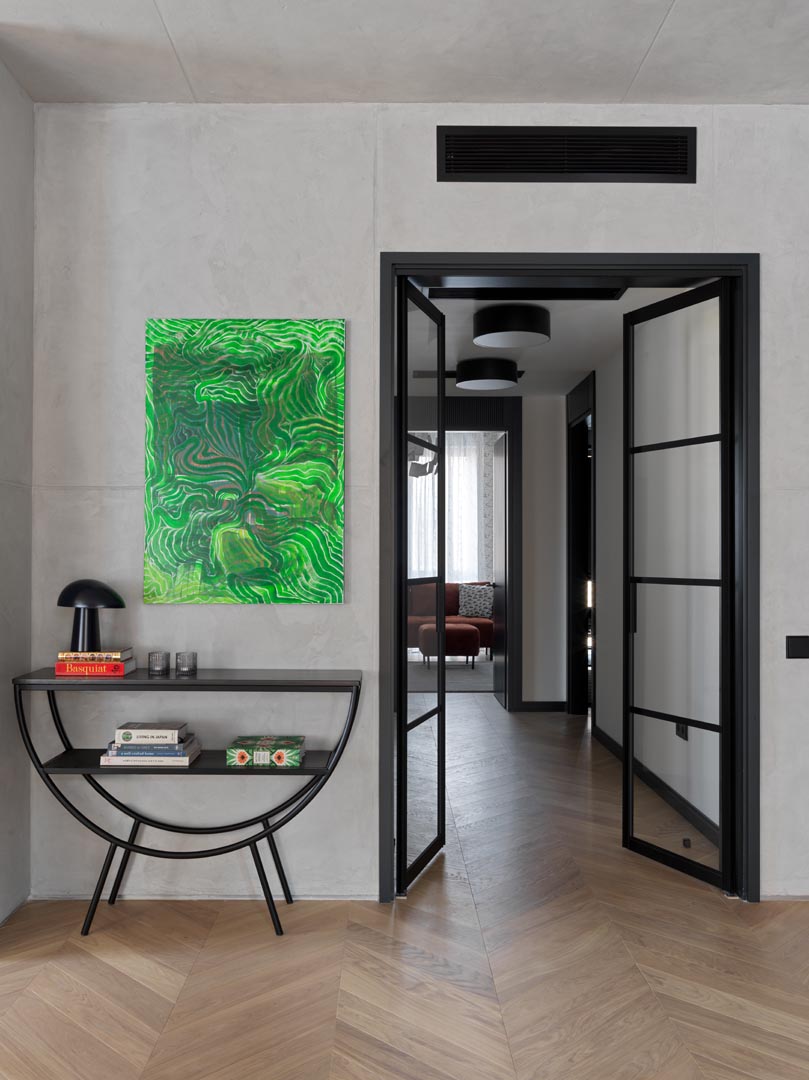 To create the industrial aesthetic requested by the homeowners, Mussakulova and her team decided to introduce numerous black elements, as well as concrete walls and ceilings. "However, we still wanted the apartment to be warm and cosy, so we opted for chevron parquet flooring that gives a very classical touch."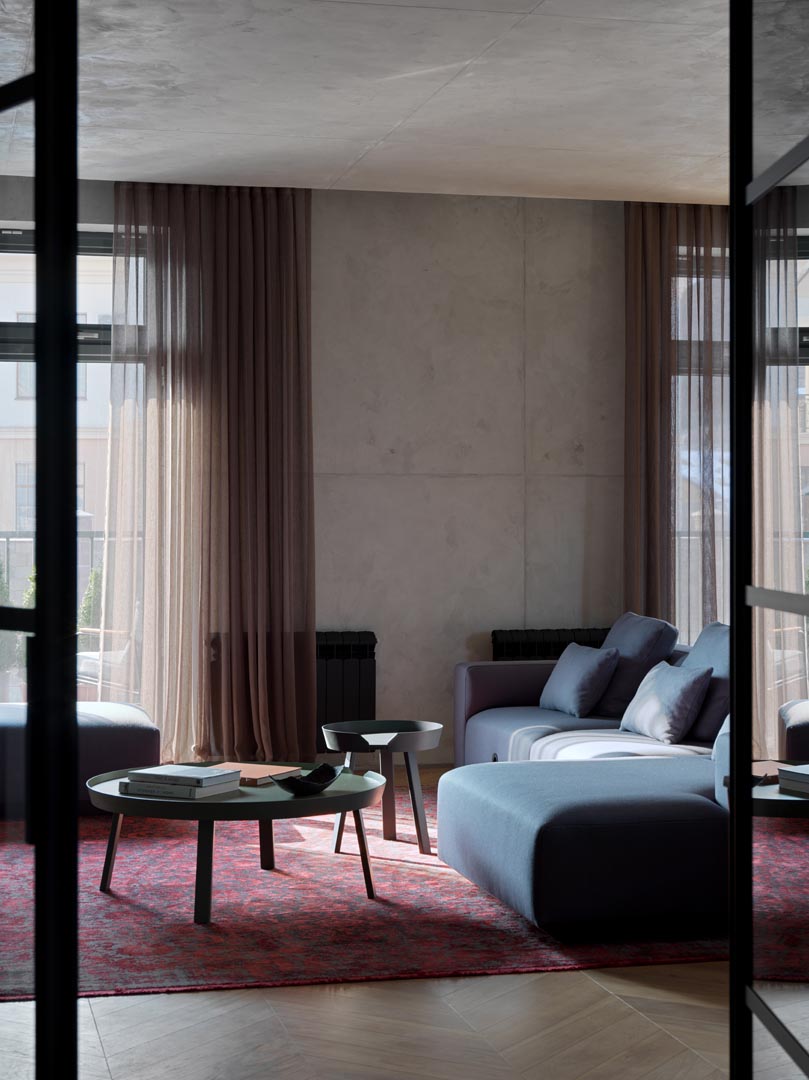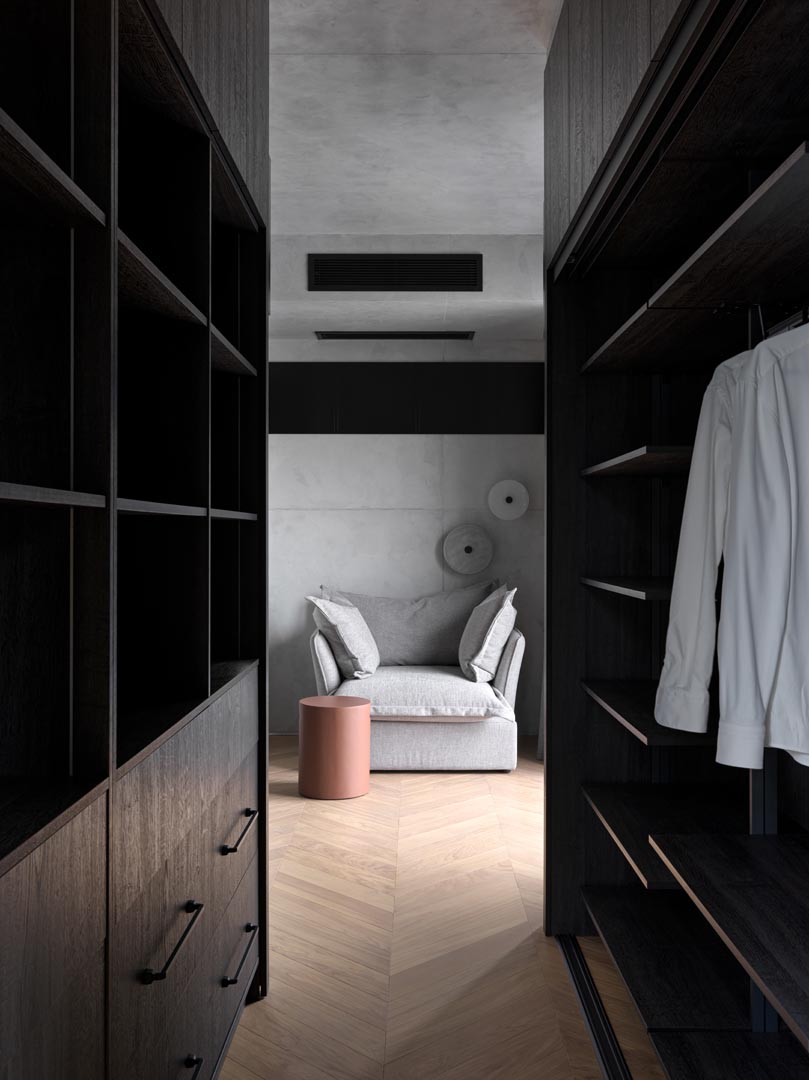 Completely different from her typical projects, this provided Mussakulova with several opportunities to experiment for a truly harmonious result. "We like open shelving options for the kitchen, but this time we designed the upper cabinets with closet doors, leaving just two small open shelves," she describes. "When we accidentally found two identical vases in different colours to decorate them, we could not believe we hadn't planned this in advance. The sizes were ideal!"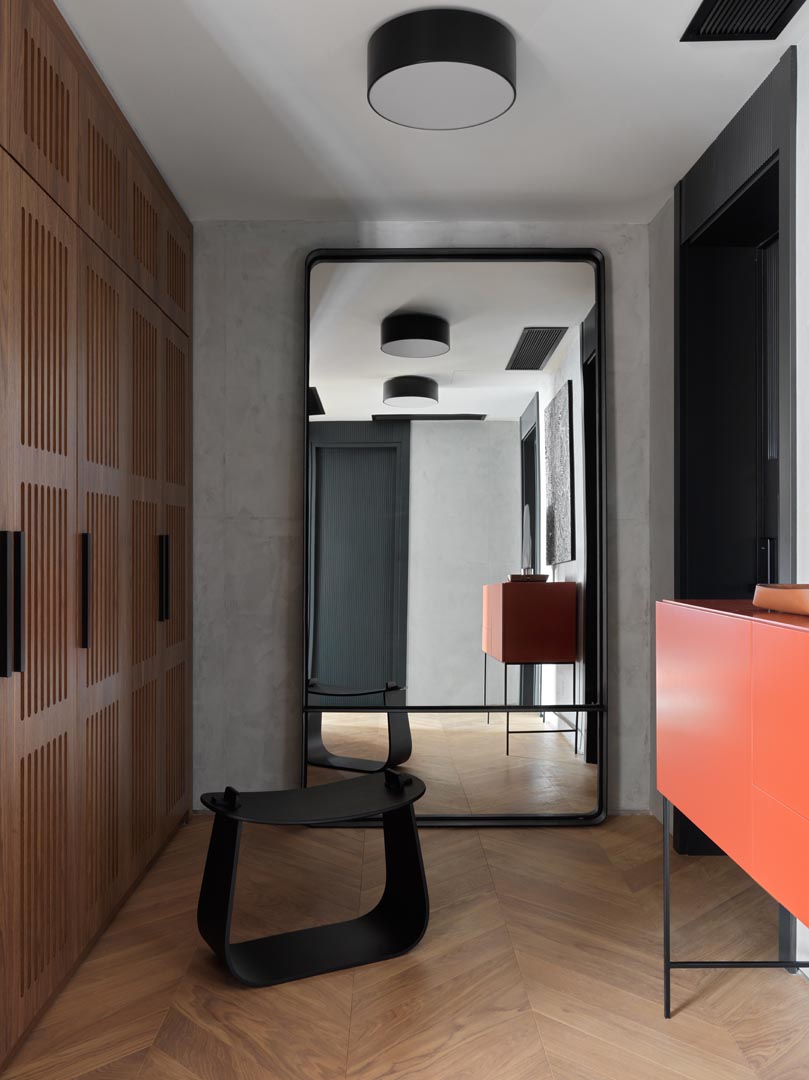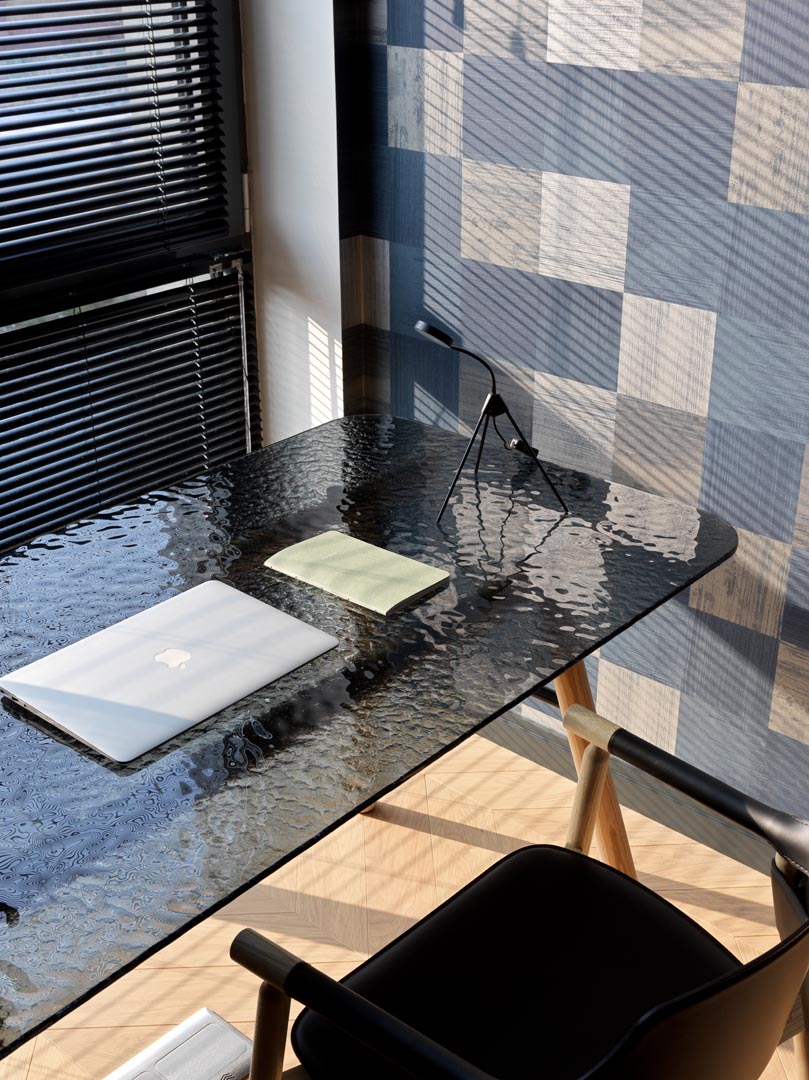 Furnished with pieces by Fritz Hansen, &Tradition and Muuto – among others – the atmosphere is characterised by Scandinavian influences in terms of lines and shapes, complemented by masculine touches through the colour palette.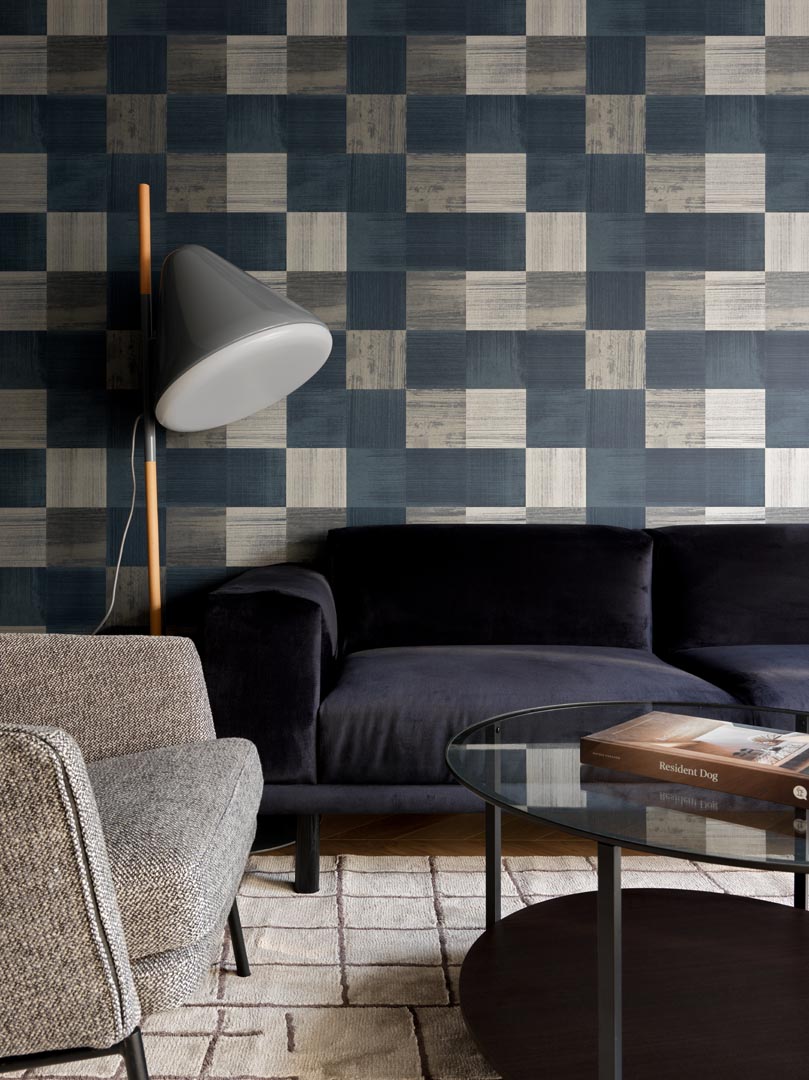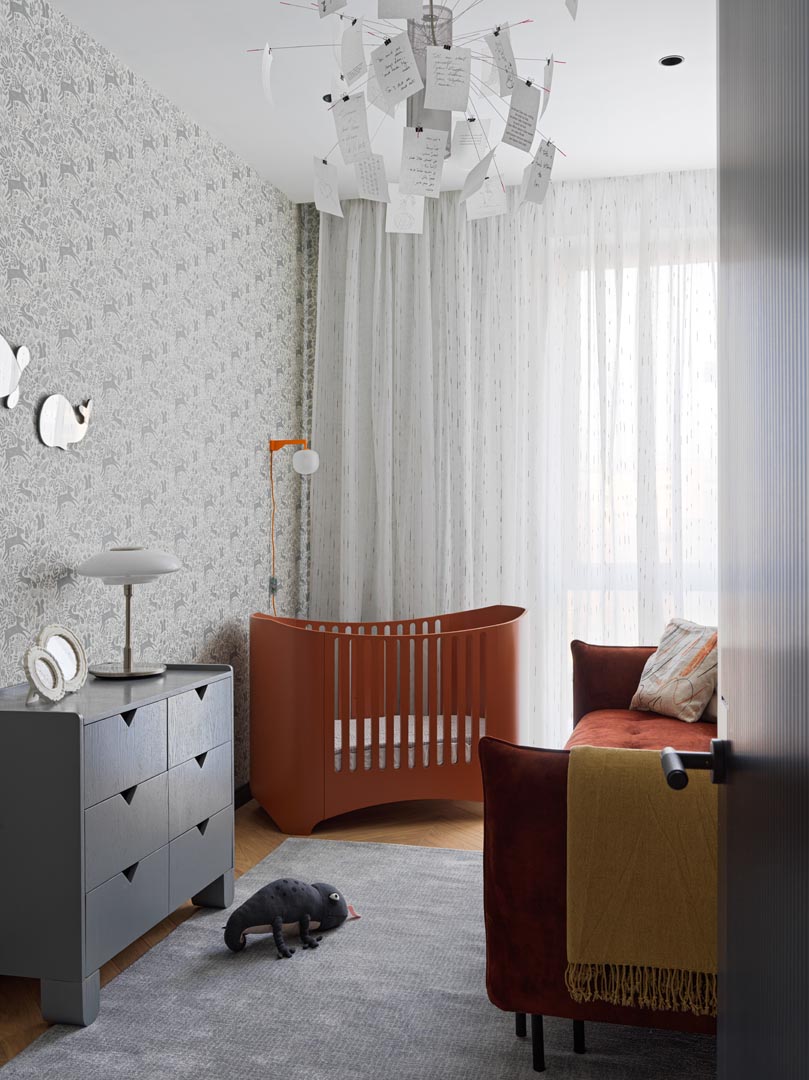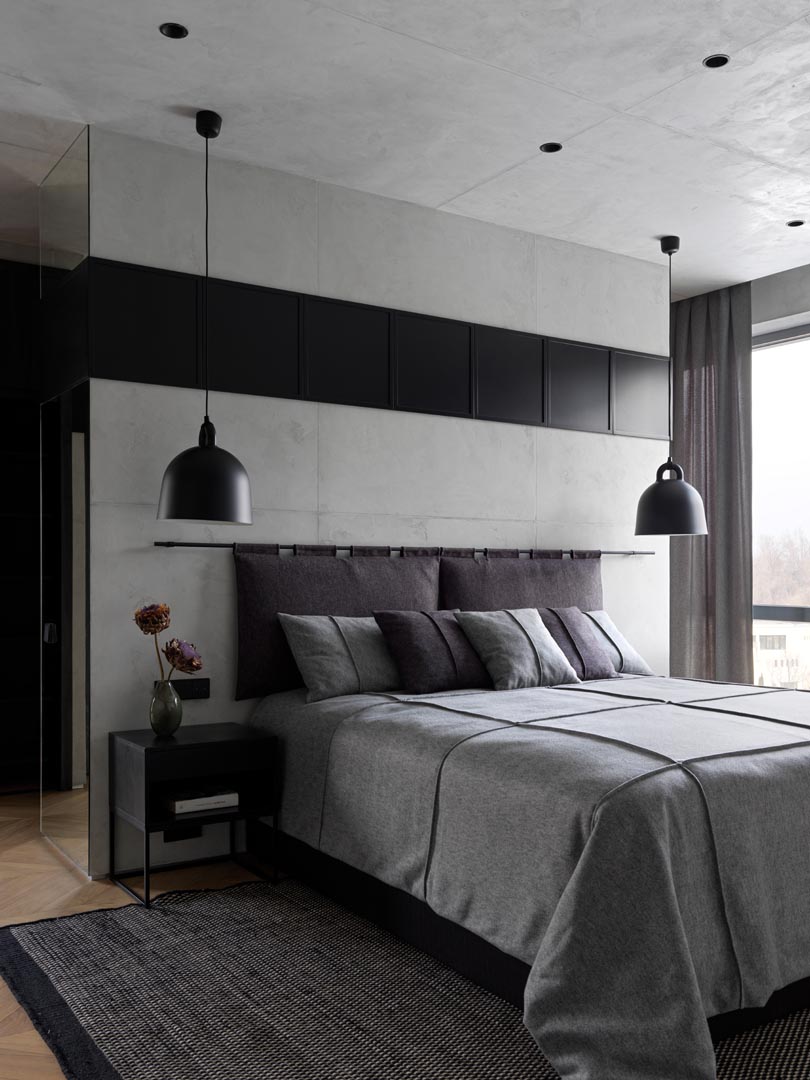 "The brief that called for a contemporary aesthetic made us opt for smart home technologies," adds Mussakulova. "We turned to minimalist furniture and lighting, and we also sourced several abstract artworks from young Kazakh artists to reflect a very up-to-date edge through every decision."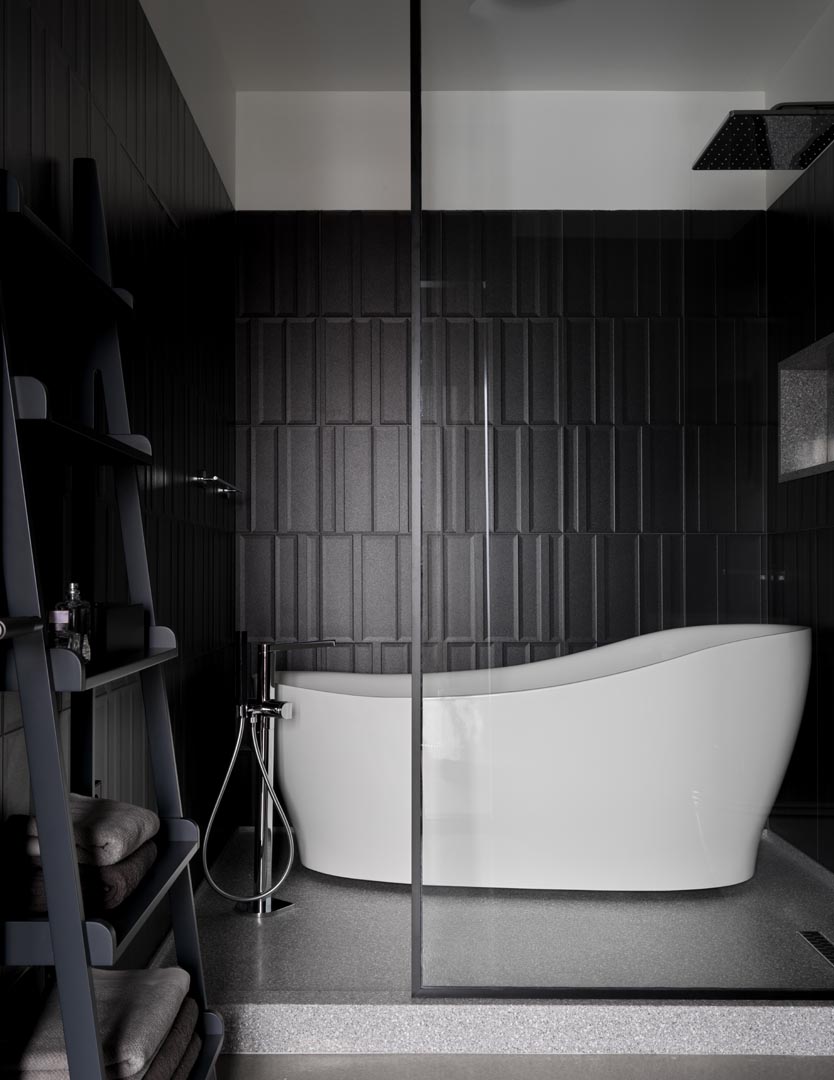 Elegant yet inviting, the different spaces of this peaceful apartment are visually cohesive yet practically functional. For Mussakulova, a simple idea captures the spirit of this home.