London-based Zaha Hadid Architects (ZHA) have completed the renovation and redevelopment of Mercury House to integrate residential apartments and boutique hotel. Located in Malta's most dynamic urban environment, the design responds to Paceville's key urban challenges by investing in its civic realm and increasing its limited housing supply.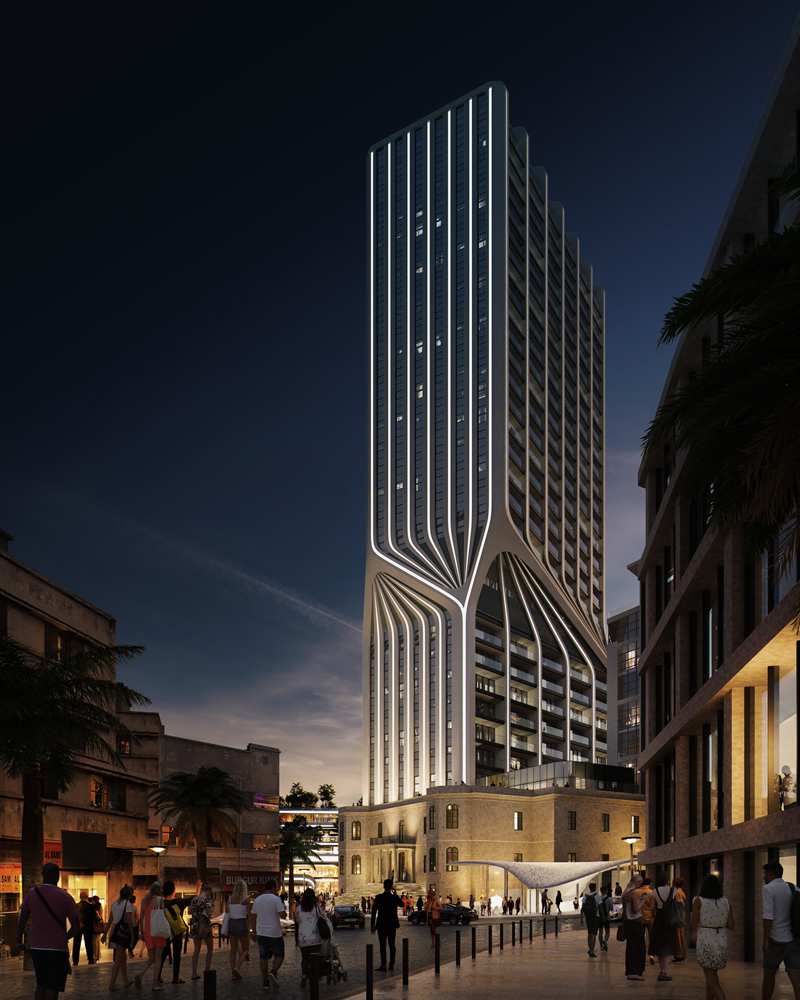 Derelict for more than twenty years, the 9,405 sq.m. site includes the remaining façades of the old Mercury House that date from 1903. The new development lands behind these renovated façades, defining the original Mercury House as the focus of a new public piazza. The 24,500 sq.m. renovation and redevelopment incorporates civic amenities including cafes and shops surrounding the large piazza together with a new café pavilion of soft curves and a transparency that accentuates the solidity of the old Mercury House.
The 31-storey tower of residential apartments and hotel is aligned at street level to integrate with Paceville's existing urban fabric and to reduce its footprint, maximizing civic space within the new piazza.