Fueled by the increasing demand for personalization in home design, Alpine collection by BAGNODESIGN, offers a versatile range of configurations to cater to diverse aesthetics.
One of the key strengths of the Alpine collection lies in its adaptability. With a choice of 19 slab options, homeowners can curate a signature style that complements their unique space. The basin and shelf collection, designed for optimal functionality, offers a variety of styles including freestanding, wall-mounted, and countertop, all available in different slab finishes.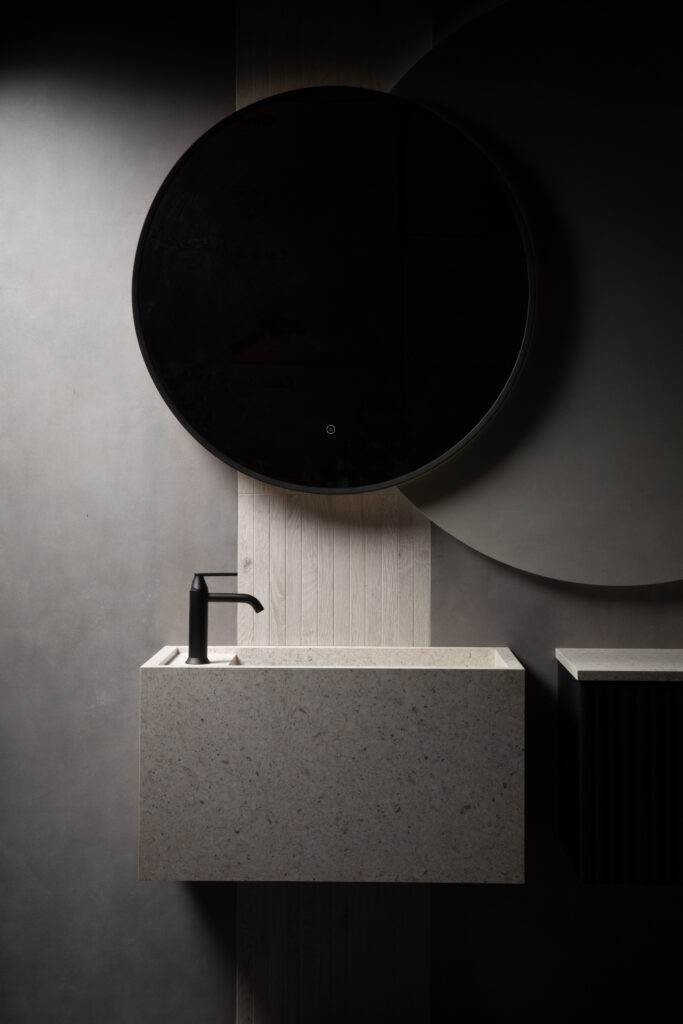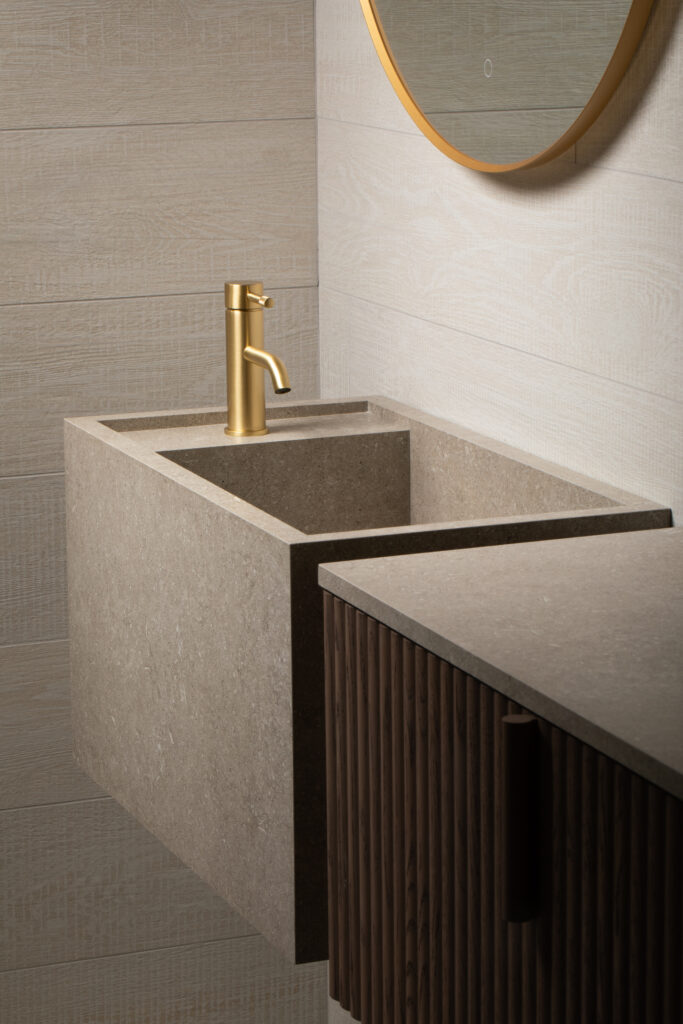 Crafted from top-tier materials, the Alpine range boasts exceptional durability and an extended product lifespan. Its 6mm porcelain slab surface, covering a waterproof foam core, ensures complete resistance to water, while its non-porous nature makes it impervious to mold and fungus.
Installation is streamlined, with tap holes pre-drilled to match client specifications. Additional reinforcements along joints guarantee robust load-bearing properties, proven by an in-house bearing test process. Each piece in the Alpine collection is meticulously crafted to order by skilled artisans, highlighting the distinct characteristics of every slab and ensuring seamless integration for a flawless result.
For those looking to blend materials in their bathroom design, Alpine pairs seamlessly with Corsair oak furniture, another standout offering from the BAGNODESIGN brand.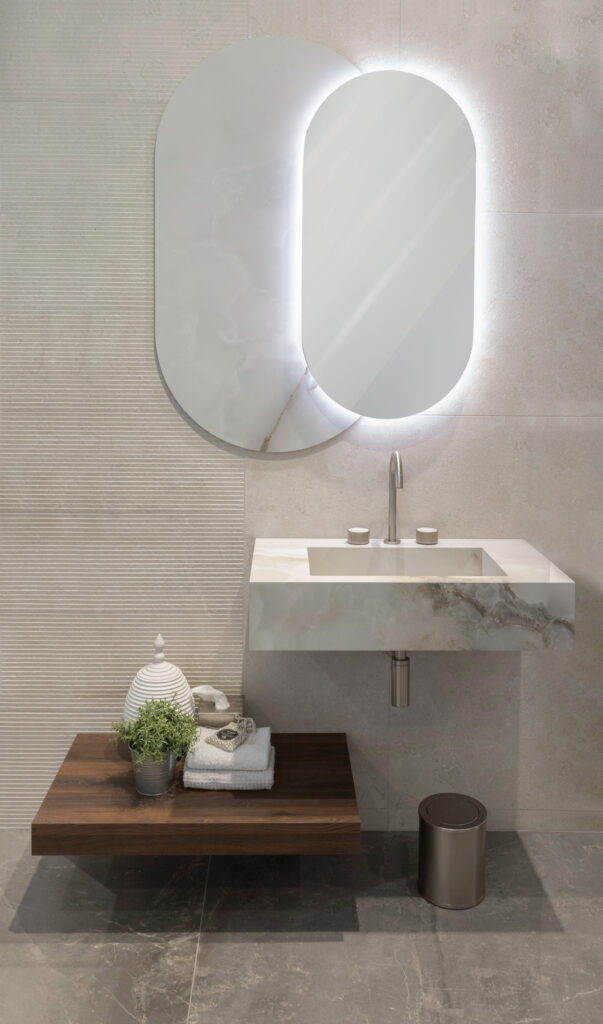 BAGNODESIGN's showrooms are a testament to their commitment to providing a comprehensive and visually captivating experience. The forthcoming BAGNODESIGN/SANIPEX GALLERY showroom, centrally located in Abu Dhabi, promises an extensive display of thousands of trending products, including the bespoke Alpine range. Scheduled to open in November, this showroom is poised to be a go-to resource for both professional and private clients in the UAE capital.
Visitors to the new showroom can explore a full spectrum of BAGNODESIGN's Italian-inspired sanitaryware, furniture, and brassware, all under one roof.