My favorite design spot in Dubai is Jumeirah Al Naseem. It's a place that makes me feel grounded and elevated at the same time.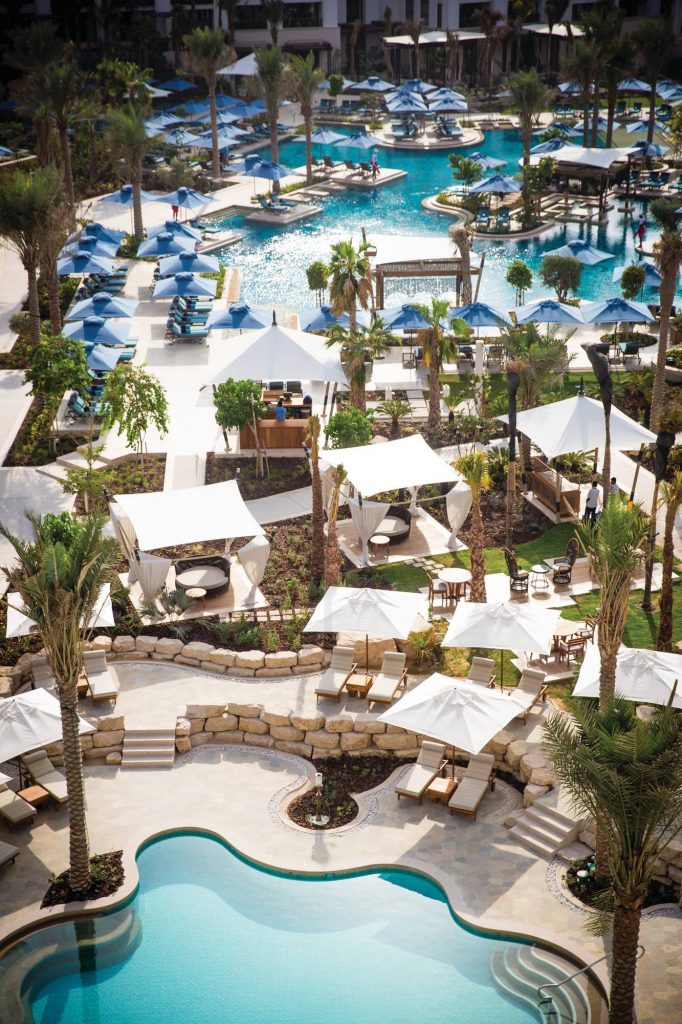 The hotel is a perfect blend of traditional architecture with a contemporary twist. The design is subtle and natural in the best possible way.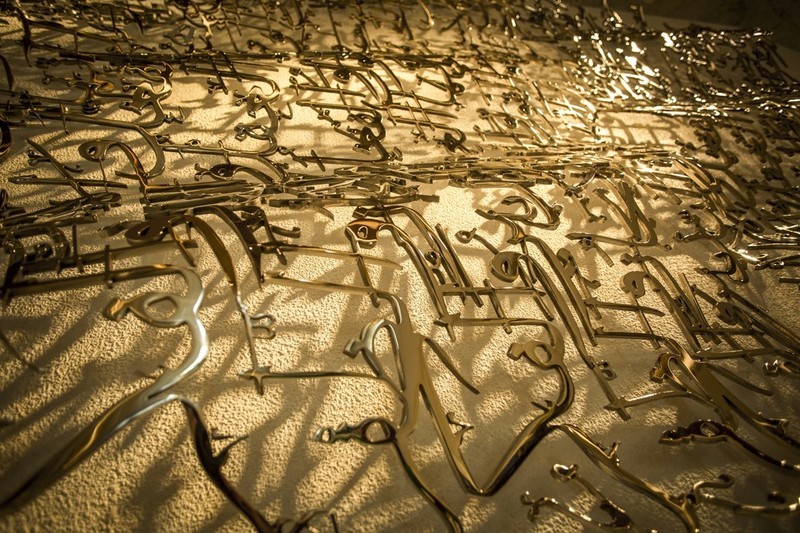 What I really enjoy is my experience moving from one space to another. The journey is a wonderful progression— I step into the hotel entrance, then take a meandering walk down to the Turtle Lake for dinner and finishing at The Drum Bar for a relaxing round of post- dinner cocktails.
I love the way the path winds and turns, creating a sense of excitement all the way and revealing many cozy and intimate corners. And I love how the water cascades flowing down the stairs merge to the landscaped ground, the mood lighting and how they have tastefully brought together sophisticated and discreet decorative components.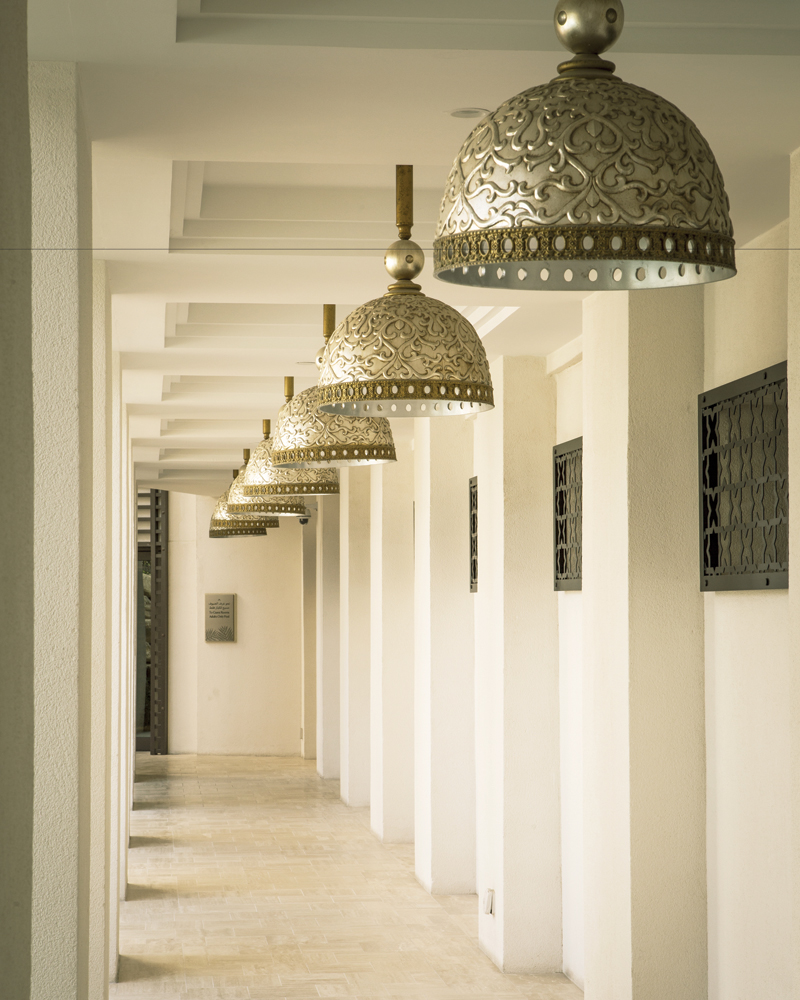 We have a lot of amazing places here in Dubai, but what I really miss about Europe is how the spaces are linked in a way that makes it feel like they all belong to each other. I think the design concept of Al Naseem really has this cohesiveness so that all the indoor, outdoor spaces and walkways feel connected.
You remember a place because of how it makes you feel. And ultimately, isn´t that the purpose of design?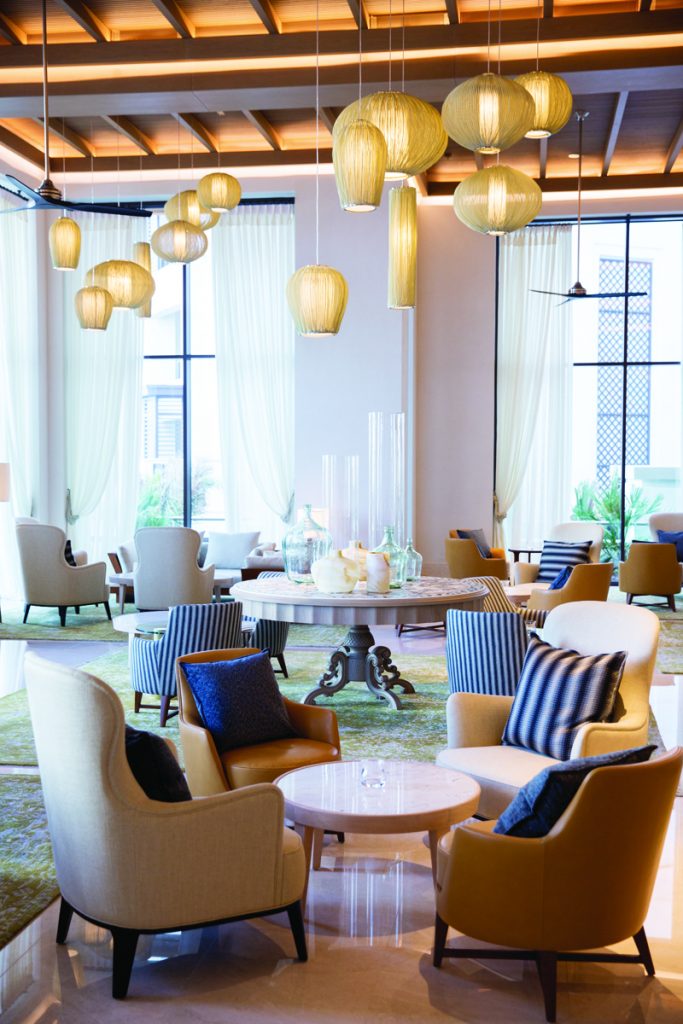 Photo by: Jumeirah Group
---
Why you'll always see me with a copy of id:
Identity is my go-to magazine for my unavoidable design dose. It has a good balance of international and local design news as well as great cover stories. I really enjoy the Antennae section; it gives you a quick world trip in a couple of pages. Together with the content, the layout is unbeatable, clean and simple, which makes the act of reading quick and peaceful at the same time.
About Miriam:
Middle East Marketing Manager of global Spanish surfaces brand Cosentino, Miriam Llano holds a MBA from the IE Business School. She worked for the Cosentino group in the U.K. prior to moving to the UAE 2 years ago to assume her current role. She has a deep interest in art, design and music. All this convened with her activity as an elected Executive Committee member of the Spanish Business Council in the UAE.