Alive with colour, style and a bold sense of place, it's no surprise that Marina Aracade sought Dubai's Pallavi Dean to design a captivating show apartment that would illuminate the luxurious spaces in their new property development on Al Naseem Street. Recognised through the region for her uncanny ability to create personalised, warm spaces in virtually any environment, the id award-winner's signature creative process captured the spirit of the property and the imagination of its cosmopolitan clients.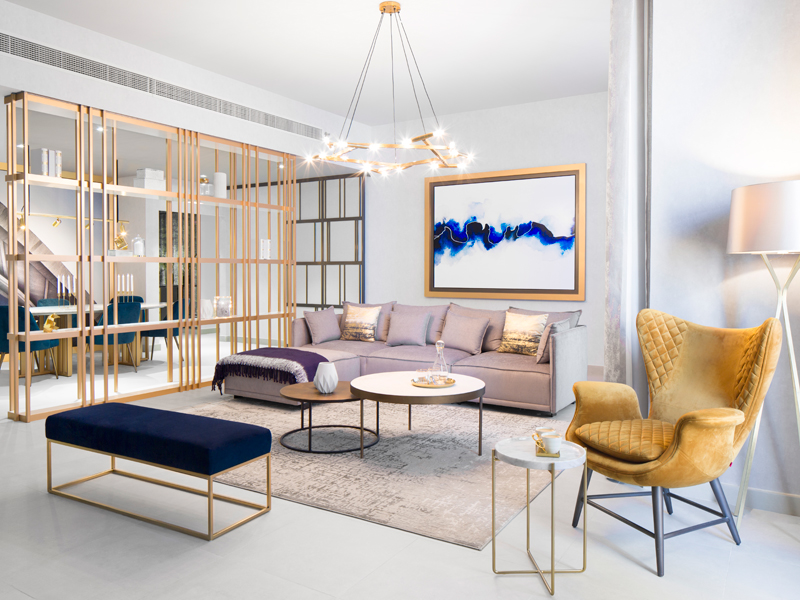 Dean's inspiration for the 225 sqm apartment came from her multidisciplinary approach and dedication to an evolved concept of contemporary design in Dubai.
"For us, if there's one word that sums up contemporary design it's 'crossover', so we didn't just follow the principles of residential design. You'll find inspiration from hotel design in the concept; art gallery design in the corridor; café design in the kitchen; school design in the kids' bedroom; and office design in the living/dining area through the intelligent use of zoning, albeit on a micro scale. Here's how we employed that in Marina Arcade: we wanted people to feel they were not in an apartment, but in their own boutique design hotel. The kind of space people see in magazines – identity, Wallpaper*, Vanity Fair – and think 'woah'," she explains.
With buyers excited about the property's immersion is Dubai Marina's enviable lifestyle amenities, the marina and JBR on one side, and Dubai's media and tech business hub on the other—they were hoping to further inspire residents who needed visions for the three-bedroom apartments that were facing a neighbouring tower.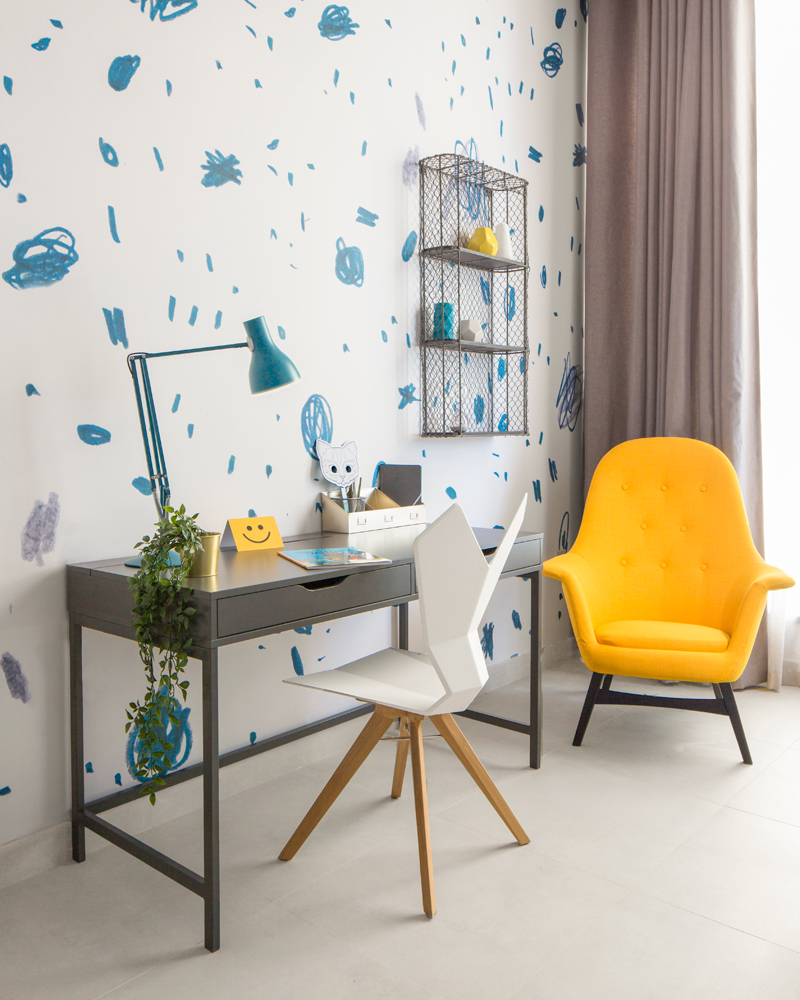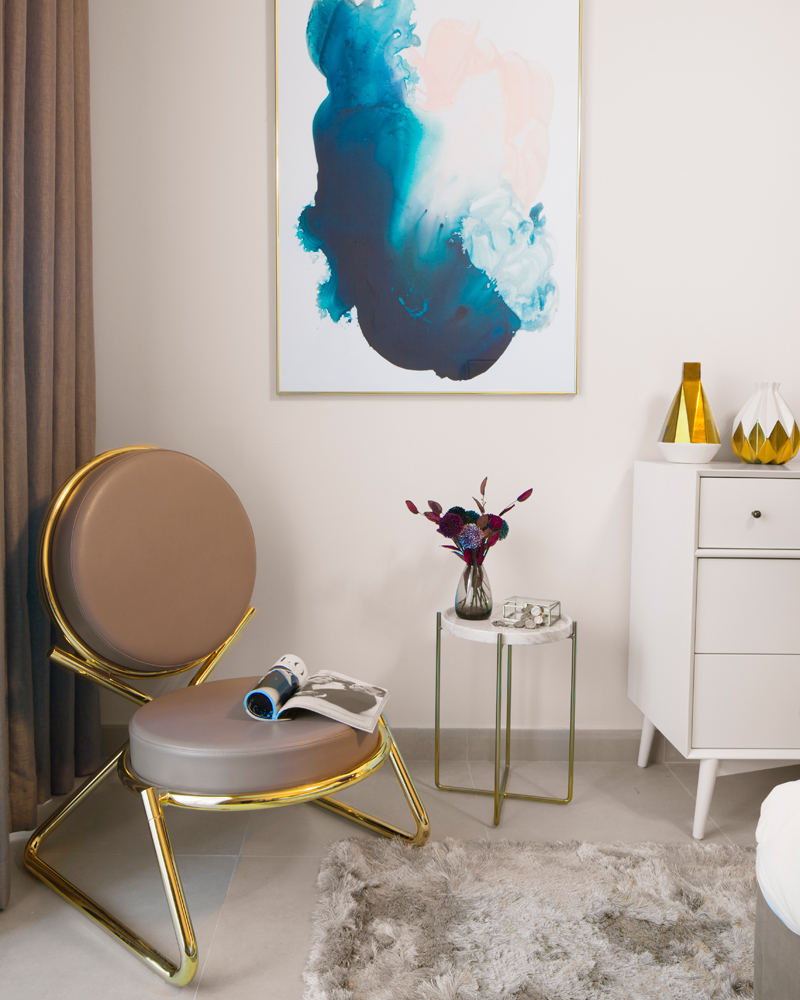 Dean met the challenge with optimism and an acute understanding of psychology and space.
"Firstly, you've got to understand the psychology of how people spend millions of dirhams on a property. It's partly with the heart – the design has to pack a powerhouse of an emotional punch, so people feel they're getting their 'dream home'. But it's also with the head – remember, it's one of the biggest financial decisions they'll ever make. Sure, glossy 3D renders lure people in, but they rarely close a deal," she wisely observes.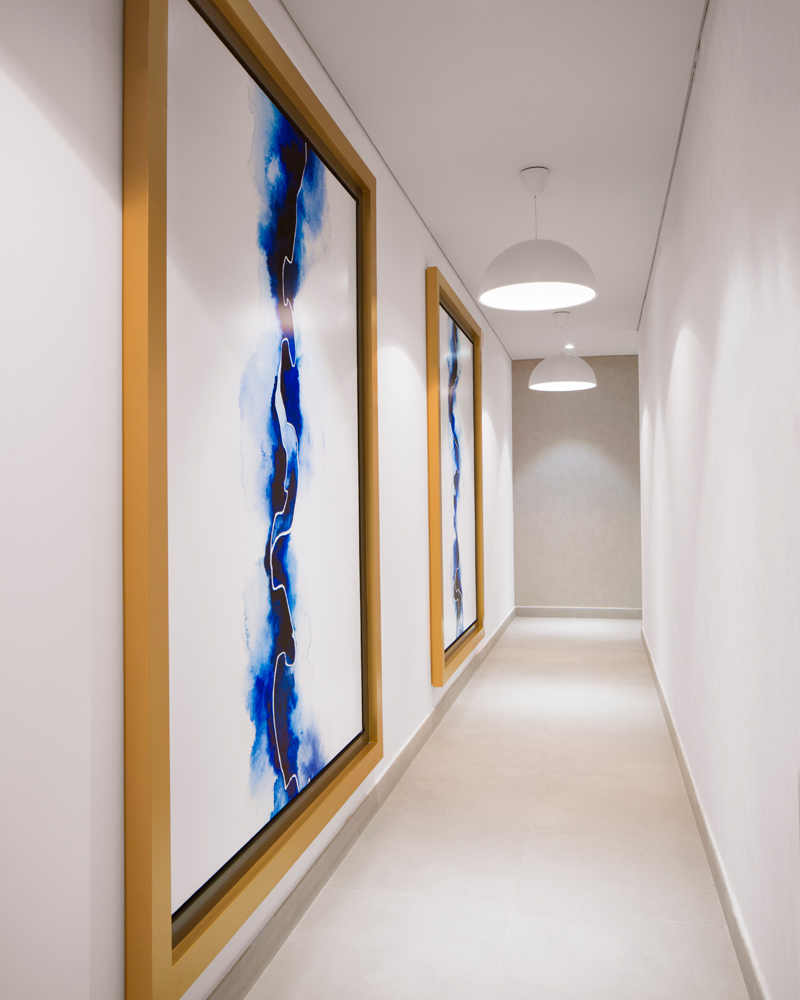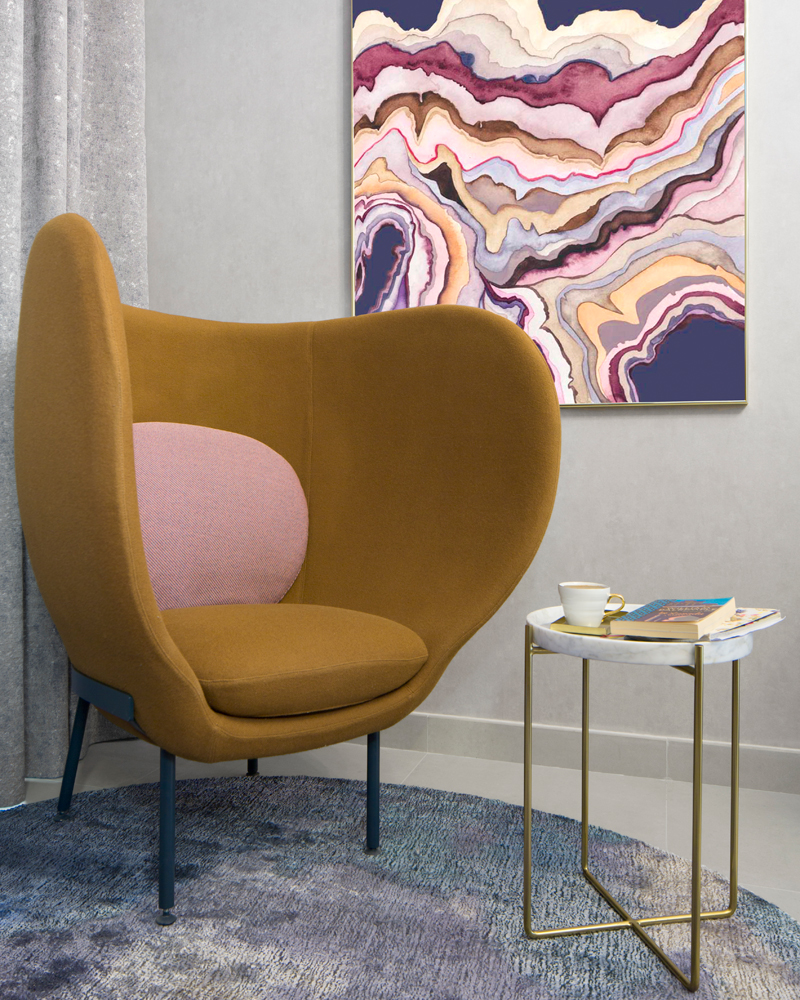 In typical style, she looked beyond superficial solutions and implemented structural changes, such knocking down walls to create new rooms and tweaking the floor plan—including a space for a housekeeper or maid, which is a must-have for many Dubai families.
"For Marina Arcade, we tugged the heartstrings with a truly drop-dead-gorgeous design, but we also appealed to the head by being practical: knocking down walls to create a small studio where the housekeeper could live. Why? Because research shows that people who buy three-bed apartments typically have young kids," states.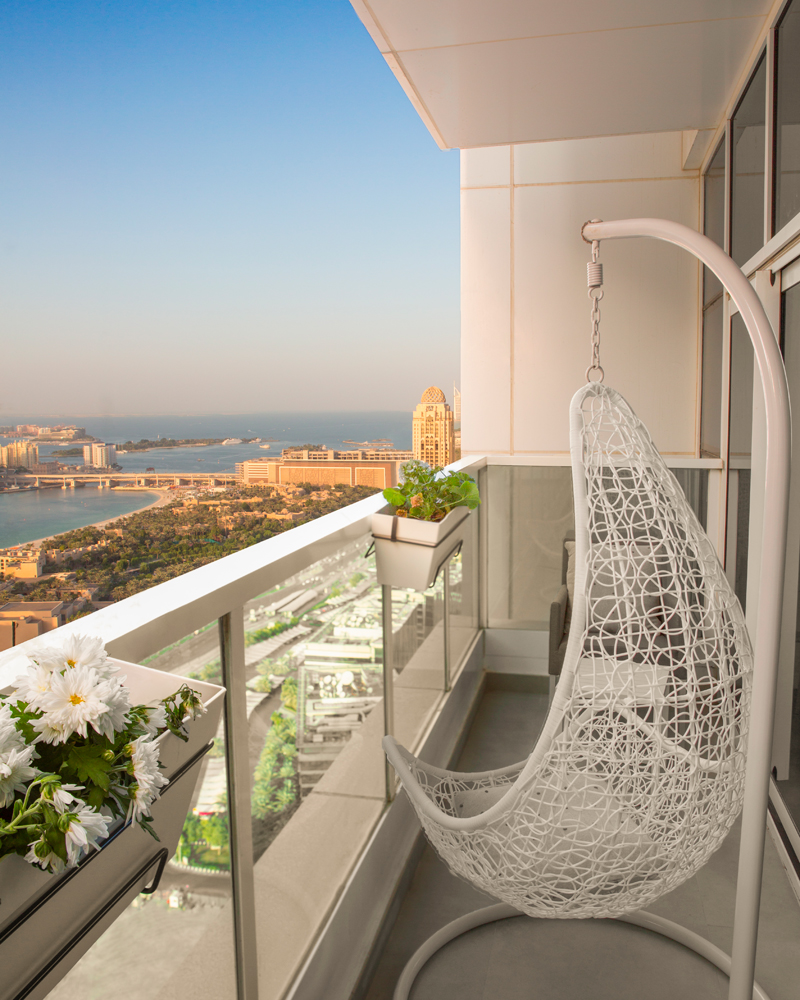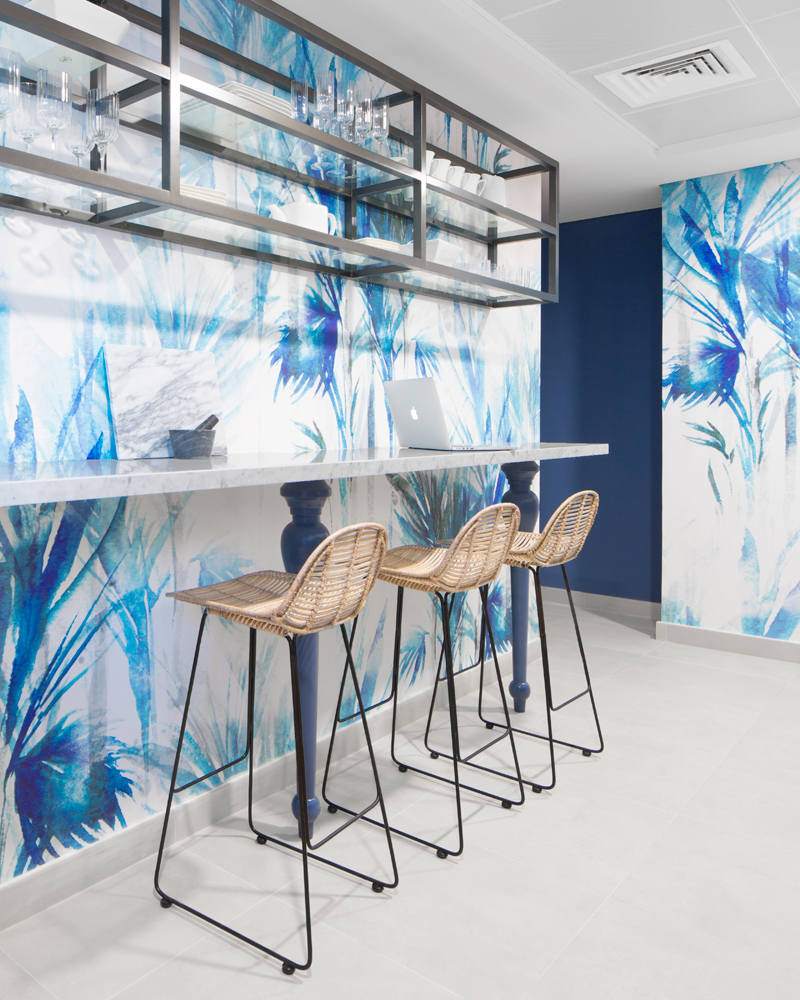 Dean is special—and her design for Marina Arcade is special– because her process doesn't merely lie in abstractions, but in the ability to translate specific details from real clients and craft them into a series of material solutions.
"We had in mind Lara: she's 36, married, and just had her first child. Lara is a high achiever who's rising the corporate ladder in a big media company, but she's juggling that with being a hands-on mum. Lara loves high-design, high-fashion and high-society parties – but she and her husband are also acutely aware of the practicalities of family life," she explains.
"And that's the thing with show homes: they've got to be multi-functional, because people need wildly different things depending on their mood. A cosy retreat after a tough day at work; an Instagram-worthy party space; clever storage for suitcases and the ironing board; a place to do a couple of hours work after the kids have gone to bed."
And to create a sense of community throughout the building's vast spaces she used a dynamic colour palette, which took its cue from the reception lobby – a muted, neutral base palette – with a blue accent colour inspired by Emirati artist Mattar bin Lahaj's 'Galloping Horse' painting in the reception lobby.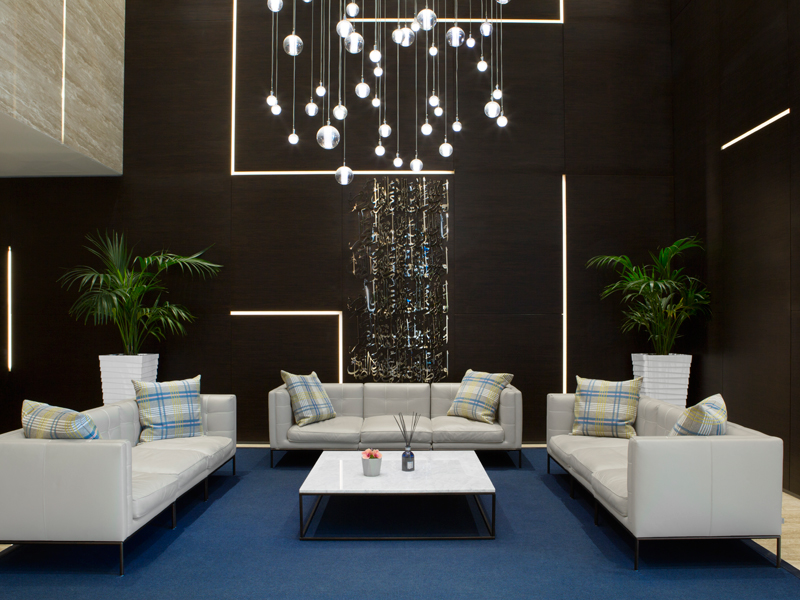 Surfaces were an integral part of her plan, including a series of bespoke graphic wallpaper. In the master bedroom, over-sized flowers and emerald, jeweled tones to create a luxurious yet relaxed vibe; for the dining room, abstracted graphics of architectural buildings, subtly emphasize the design hotel concept; and in the children's bedroom, a scribble-print is an artistic yet playful touch.
It also features a lot of routed wooden wall paneling, coated with textured paint: "to add a layer of depth that really helps generate the luxurious, hand-crafted hospitality feel we were going for," explains Agata Kurzela, associate director of Pallavi Dean Interiors and the project's lead designer.
Some of Dean's favourite elements include the high-end designer, high street and custom-made pieces, such as Moroso's 'Double Zero' armchair by architect David Adajye in the master bedroom, and the Tom Dixon desk chair in the guest room. Additional furniture has been sourced from homegrown UAE producers, such as Marina Home.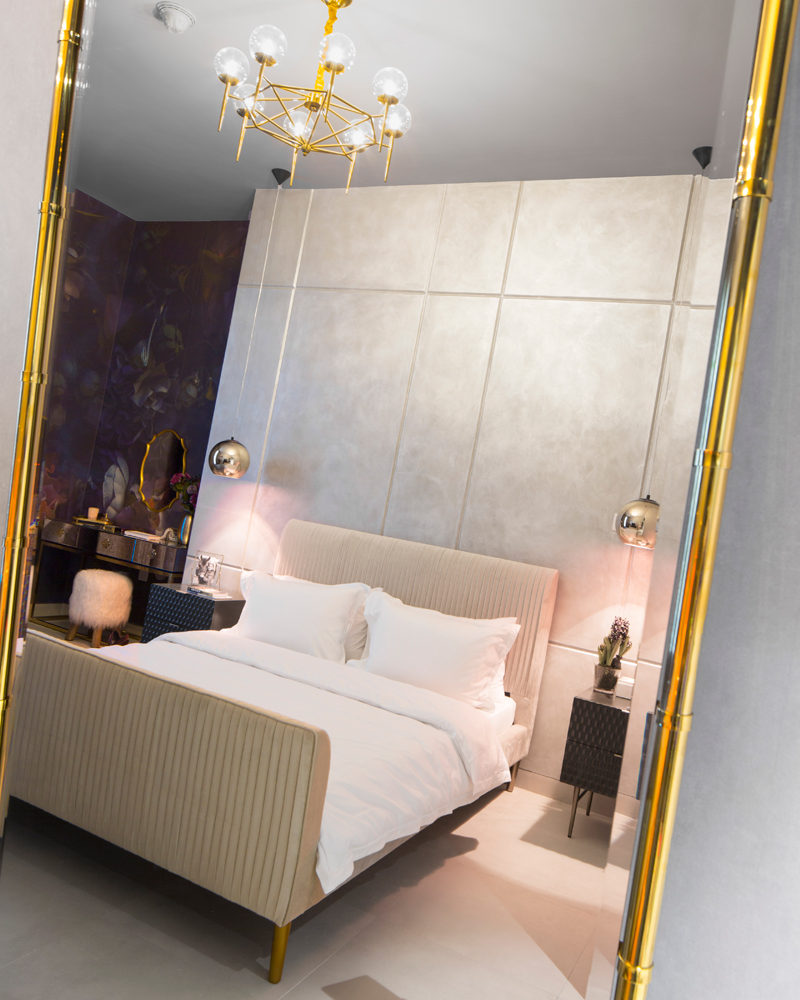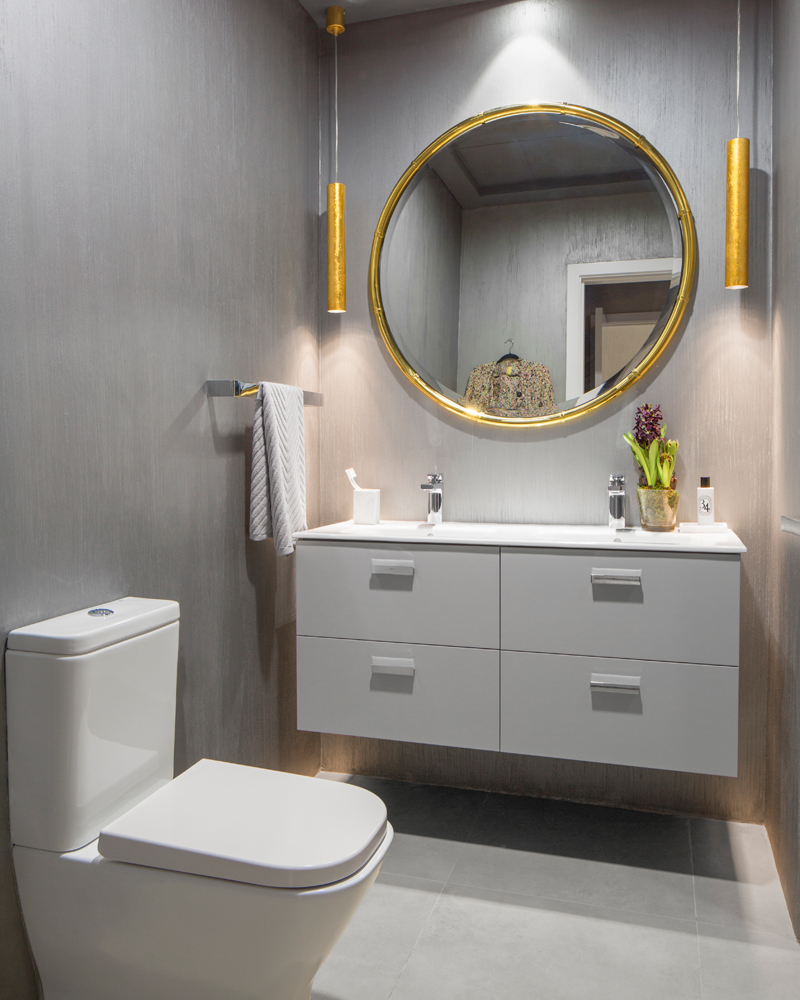 "We've also used a lot of mirrors and reflective surfaces to give a sense of the apartment being flooded with natural light, and to make it feel larger. In the master bathroom, we carried the wall covering onto the ceiling to create a sense of intimacy. Again, a technique typically used in luxury hospitality design to create spa-like bathrooms. Obviously, they don't have the scale you'd find in a five-star beach hotel spa. But we've striven to create a soothing, serene, escape-from-it-all 'waterworld' space," says Dean.
And although all of the elements in the apartment allow the eye to wander, captivated by form and function, Dean says that the covetable element of the apartment is the floor to ceiling mirror feature in the lobby and living room. "They cleverly reflect views of the sea into the apartment and give an illusion of space," she muses. As always, we look forward to her next transforming sleight-of-hand.
pallavidean.com / marinarcade.com