Burj Khalifa, the world's tallest building and engineering masterpiece designed by famed Chicago architects SOM, now boasts the world's highest lounge. Located on levels 152, 153 and 154 at an imposing height of 584.5 meters, The Lounge, Burj Khalifa is now offering guests magnificent views from a height never before available, topping the lounge at At the Top, Burj Khalifa SKY on level 148 and 555 meters, which previously was the highest the general public could go.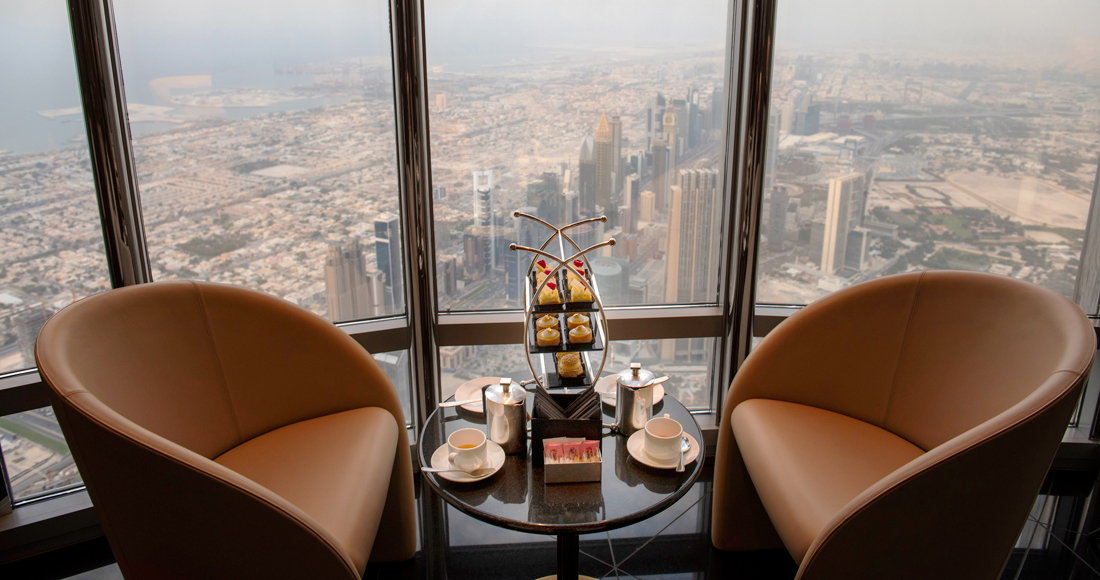 Three lifestyle choices are offered to guests for enjoying the stunning aerial view. Early afternoon visitors can take in the stunning sights of the city and far into the surrounding landscape while indulging in a traditional High Tea. Early evening guests will enjoy watching the setting sun while partaking in the Sundowner. In the evening, revelers can enjoy the dancing waters of Dubai Fountain, designed by WET when The Lounge, Burj Khalifa transforms into an entertainment destination hosting live musicians, pianists and DJs.
The Hymenocallis or Spider Lily, a regional desert flower, inspired architect Adrian Smith's vision of Dubai's iconic, mixed use tower. Comprised of 1.85 million square feet of residential space and 300,000 square feet of office space, in addition to the Armani Hotel Dubai and the Armani Residences, the tower is one of the most photographed buildings in the world.