The long-awaited Expo 2020 Dubai has opened the doors of its Sustainability Pavilion – Terra – to the public as part of its Expo 2020 Pavilion Premiere launch, allowing visitors to preview the thematic pavilions for the first time since Dubai's Expo bid was announced.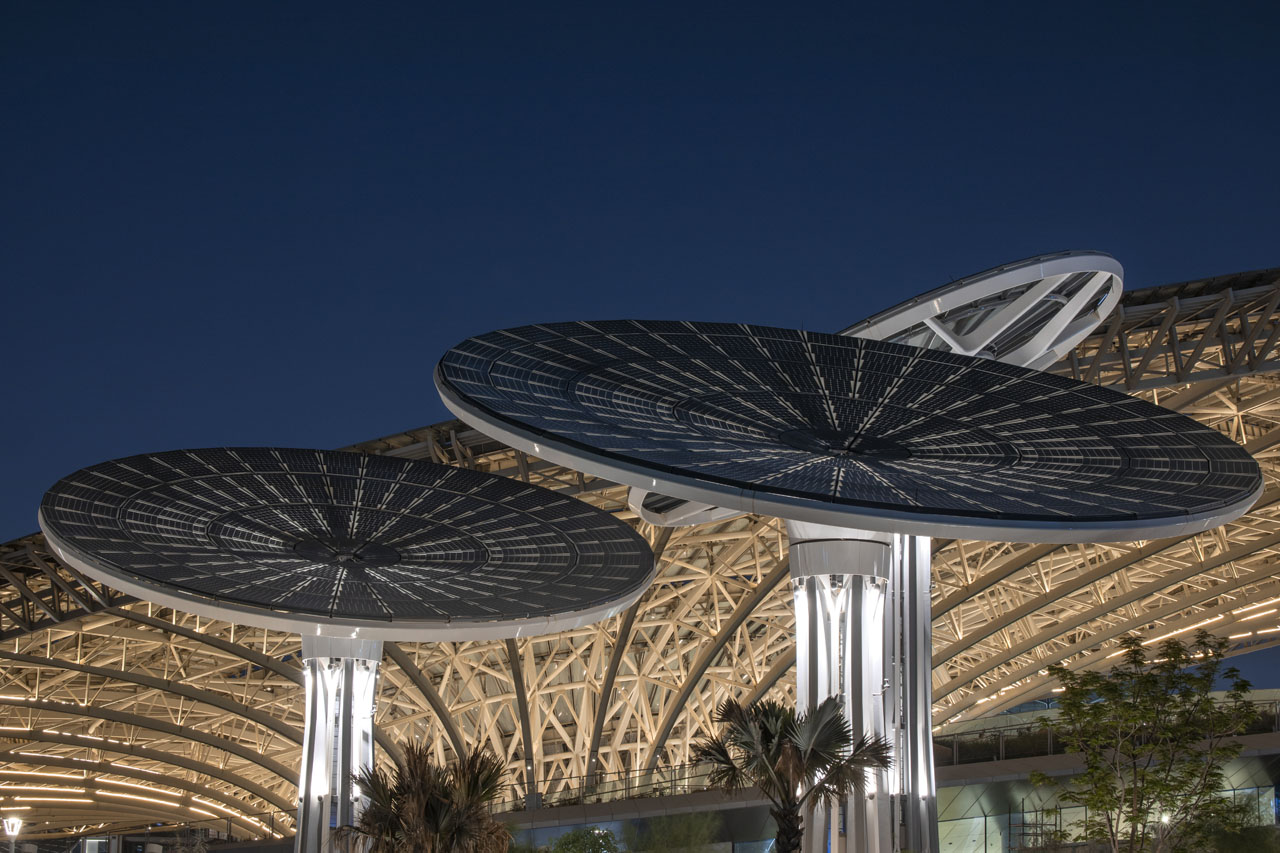 Designed by British architecture practice Grimshaw Architects, the structure responds to LEED Platinum building standards. Much like the ghaf tree that inspired its design – found in the most arid climates with little water needed for survival – so the pavilion aims to embrace a self-sustaining ecosystem, generating 100 per cent of its energy and water supply.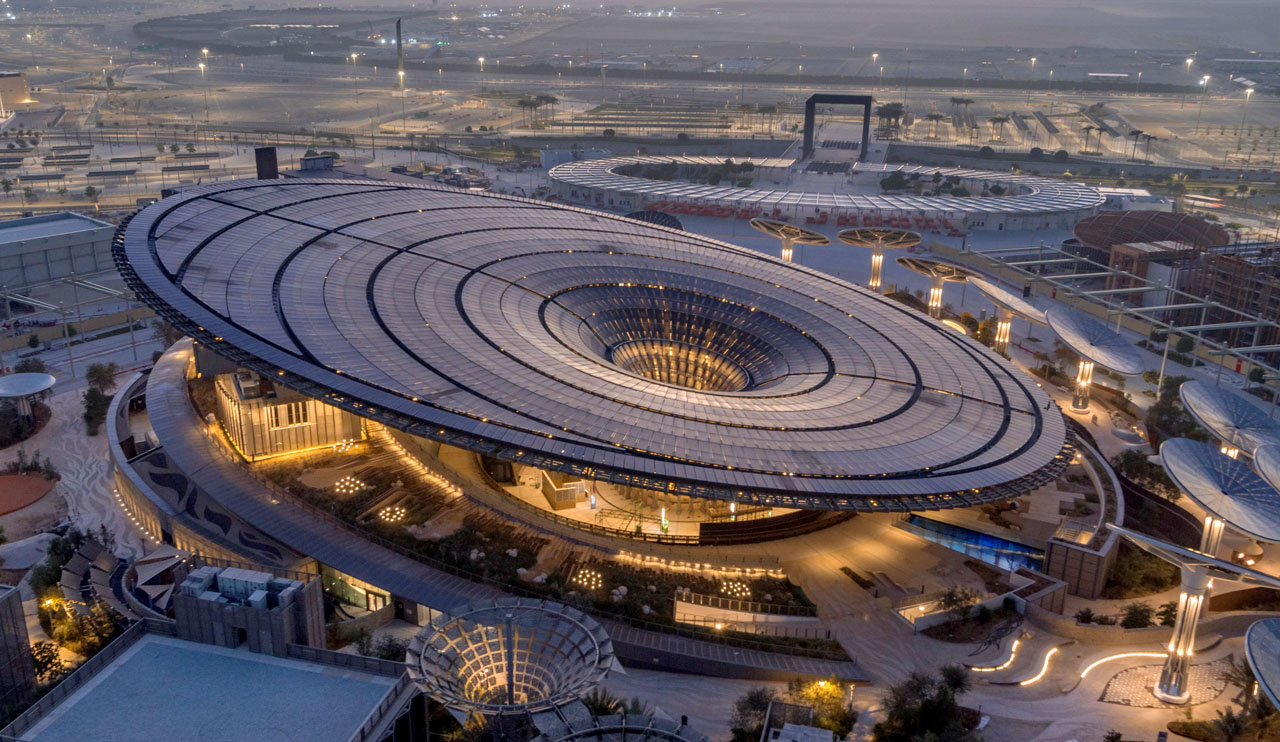 The pavilion draws inspiration from natural processes such as photosynthesis, its dynamic form designed in service to its function, capturing energy from sunlight and fresh water from humid air. Built as a net-zero structure, it uses water-reduction strategies and recycling as well as alternative water sources.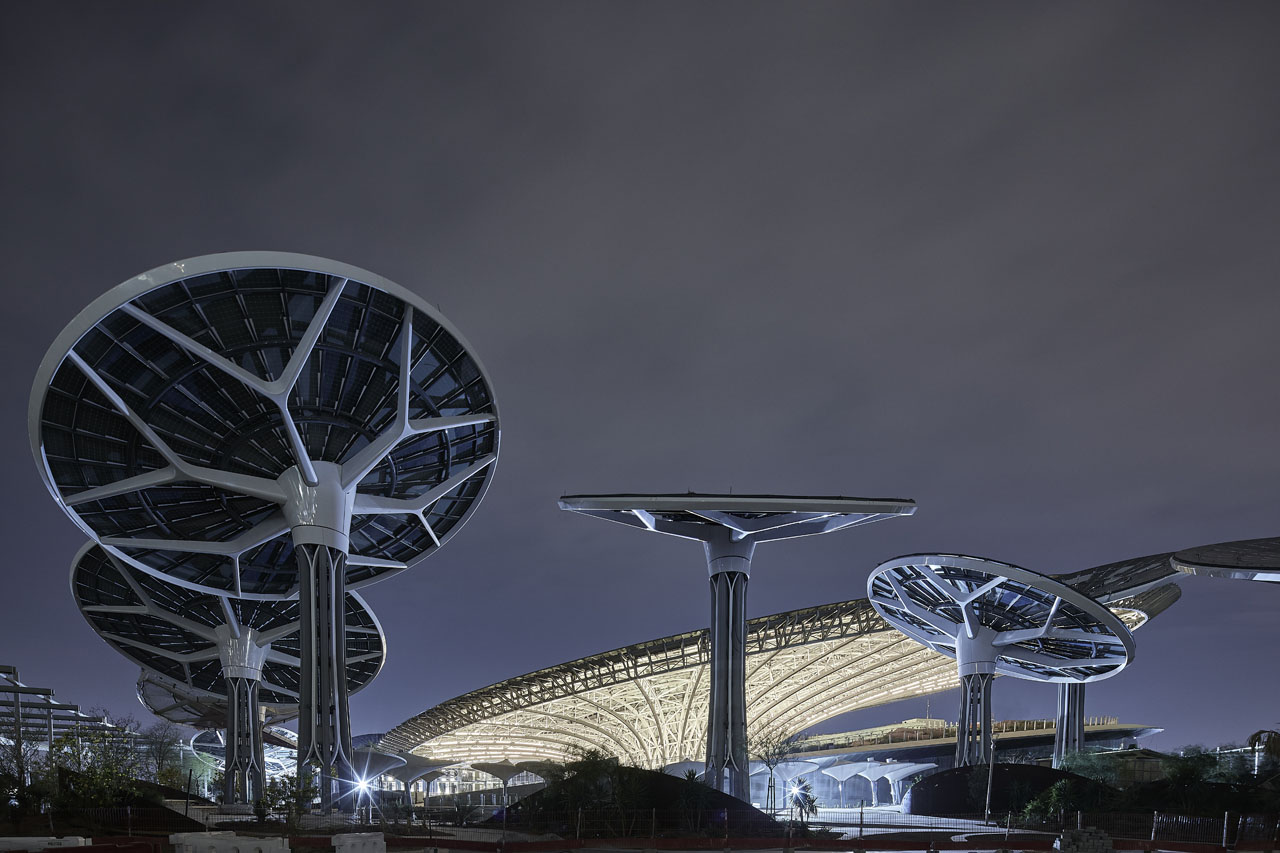 1,055 photovoltaic panels are arranged on the building's 130-metre-wide roof canopy with 'Energy Trees' integrated into the surrounding landscape, providing shade to the external spaces, while tracking the path of the sun to generate as much energy as possible.
Read more: Andrew Whalley of Grimshaw Architects talks about 'Terra' – the Sustainability Pavilion at Dubai Expo 2020
Further energy is being saved by burying much of the occupied spaces below ground and providing thick, insulated walls with minimal glazing. The orientation of the funnel shape of the pavilion canopy creates air flows that naturally ventilate the pavilion courtyard.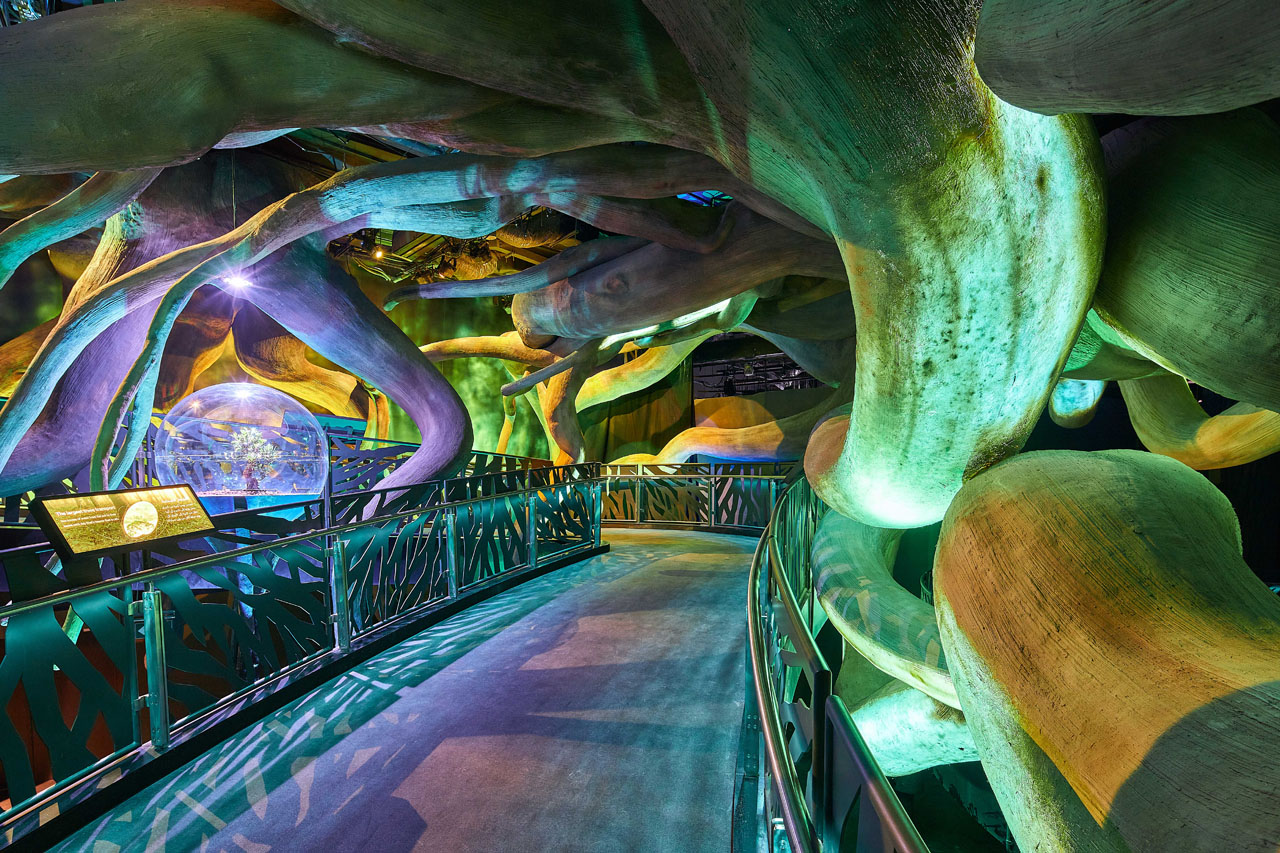 From January to April, visitors are encouraged to explore Terra's surrounding public spaces, from a children's playground and gift shop to various dining offerings. One of its main offerings is however, the exhibitions themselves, providing a view into the natural world, while aiming to create awareness around how human behaviours impact the environment.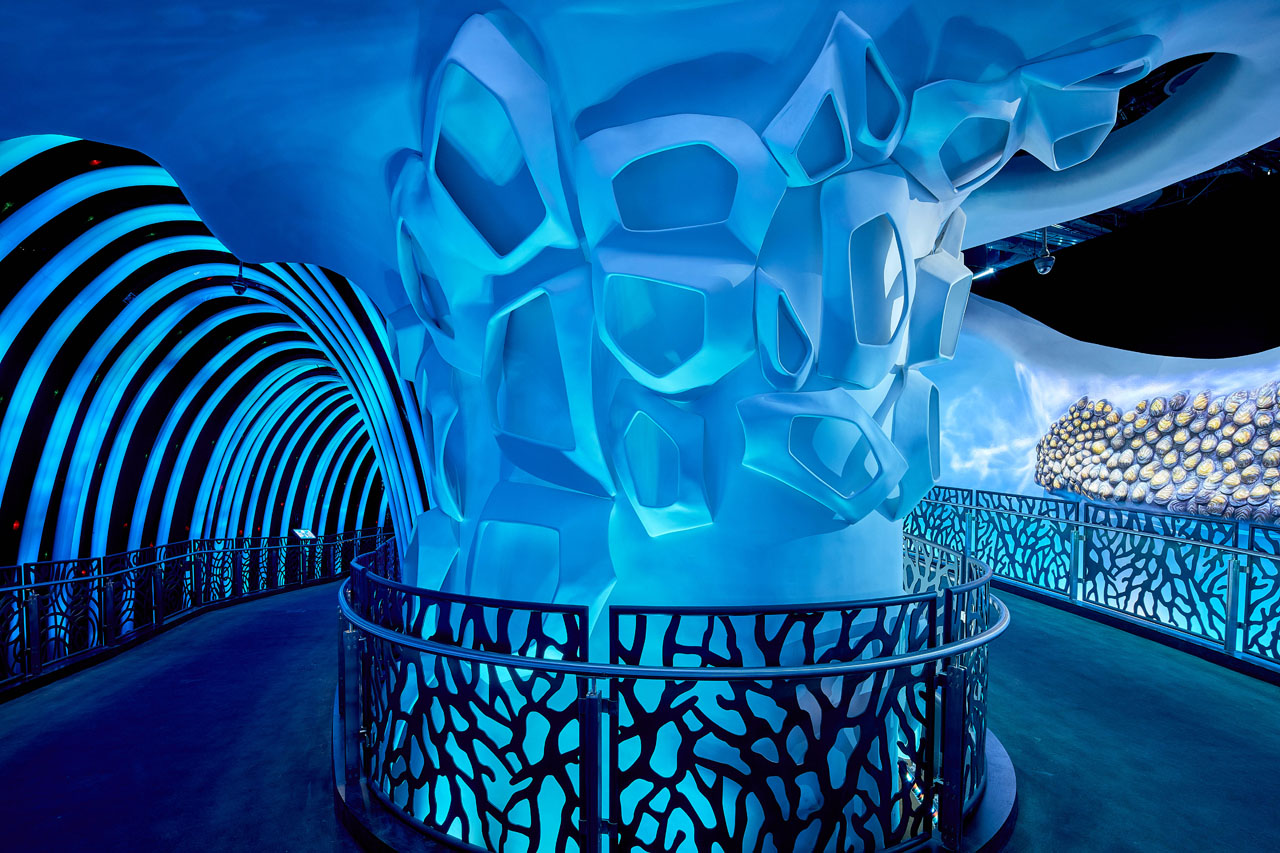 "An immersive theatre is how I'd describe it," Andrew Whalley, chairman and partner at Grimshaw told identity. "You need to immerse people in the landscape and nature, and to entertain them and catch their imagination, to draw their attention to the need to be more sustainable."
Terra will remain as part of Expo 2020's legacy project, later transforming into a Science Centre with hopes to inspire future generations to make sustainable choices.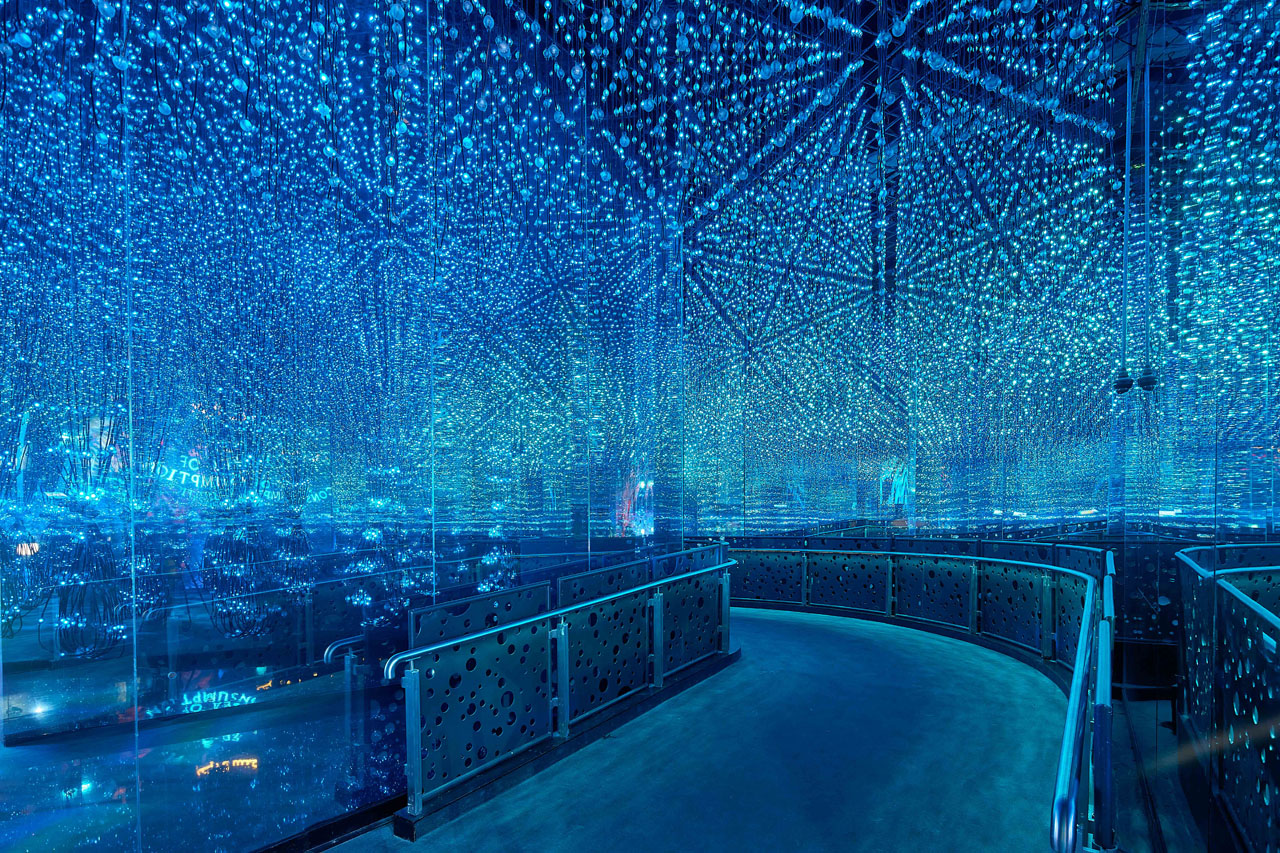 Terra has been open to the public from 22 January, while Alif – The Mobility Pavilion and Mission Possible – The Opportunity Pavilion will follow later in the first quarter of 2021. Tickets to visit the pavilions cost AED 25.
Expo 2020 Dubai will be open from 1 October 2021 to 31 March 2022.
Read more: Asif Khan's entry portals for Expo 2020 combines carbon fibre and Emirati crafts