The Canvas Events Pavilion, which was completed in early 2022 near Al Barari in Dubai, is a continuation of KOA Canvas – another project that was also designed by T.ZED Architects as a neighbourhood that allowed creative minds and entrepreneurs to collaborate and interact in an unusual setting.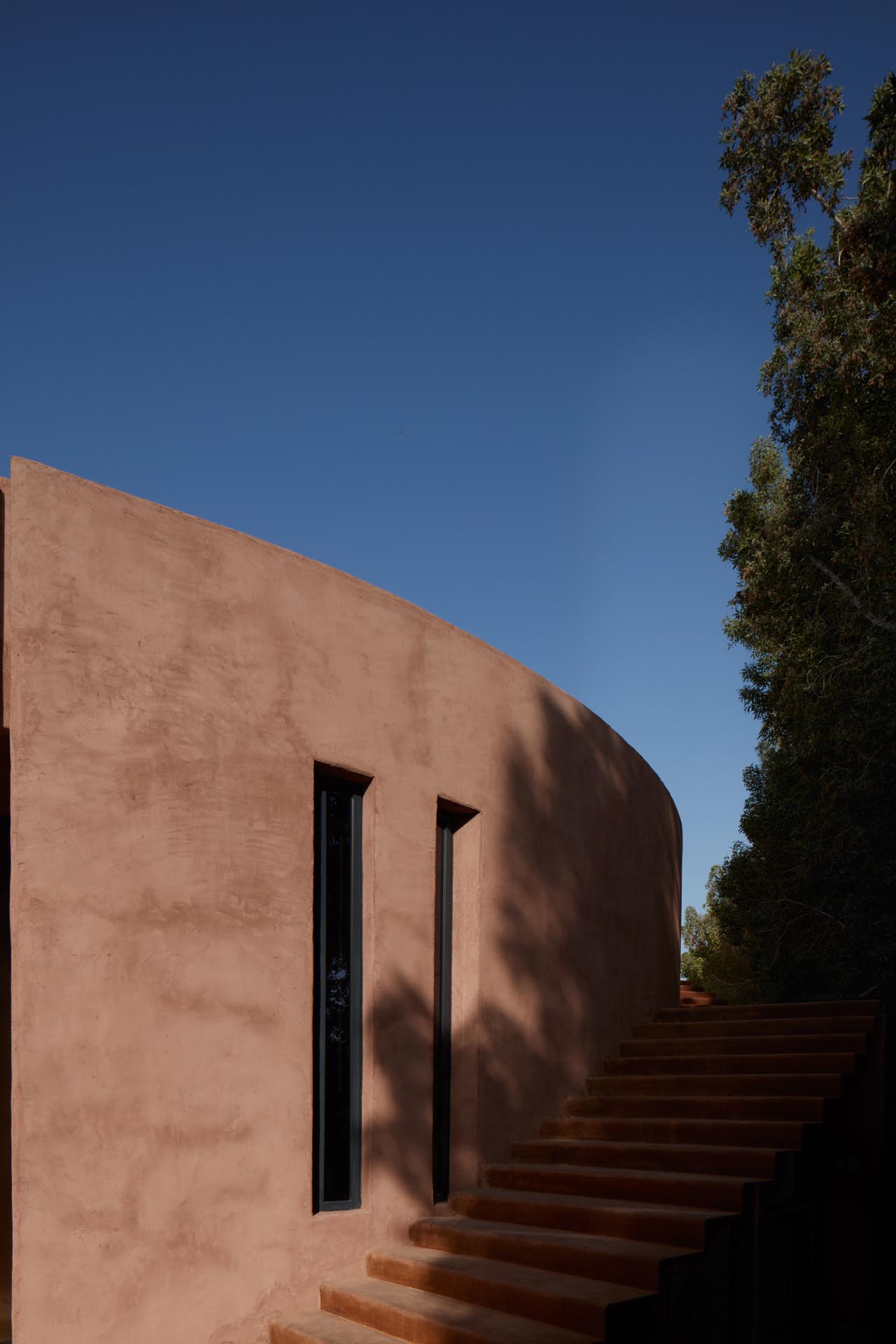 "Canvas Events Pavilion is less of a style and more of a contextually-influenced explorative architecture that responds to functional requirements," says Tarik Al Zaharna, founder and director of T.ZED Architects.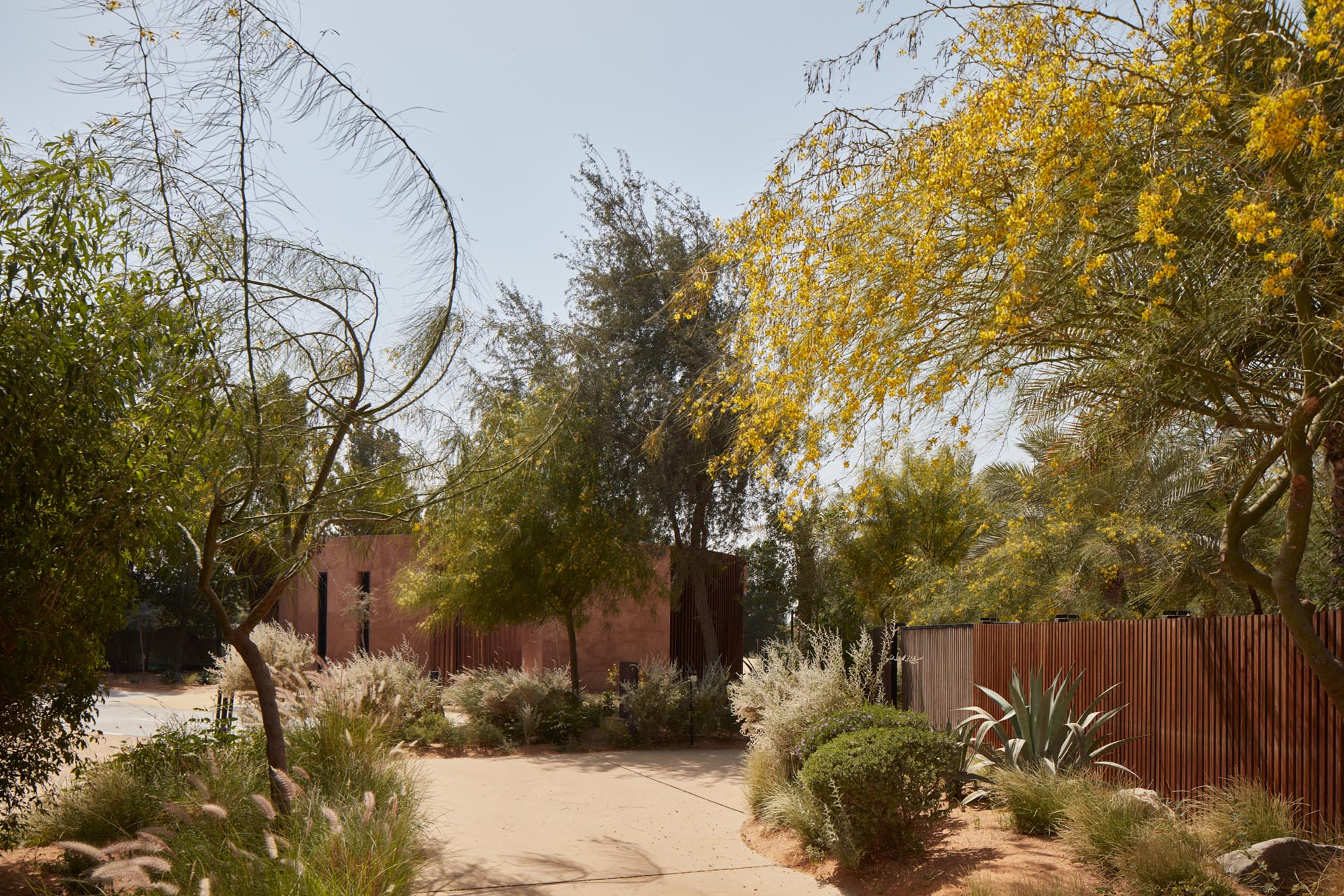 Consisting of a monolithic structure pierced from above to create courtyards and skylights, the single-storey building opens onto the landscape thanks to four 5-metre-long brushed stainless steel sliding panels in a polished finish, whose mirror effect reflects the natural light during the day and mimics the architectural lighting in the evening.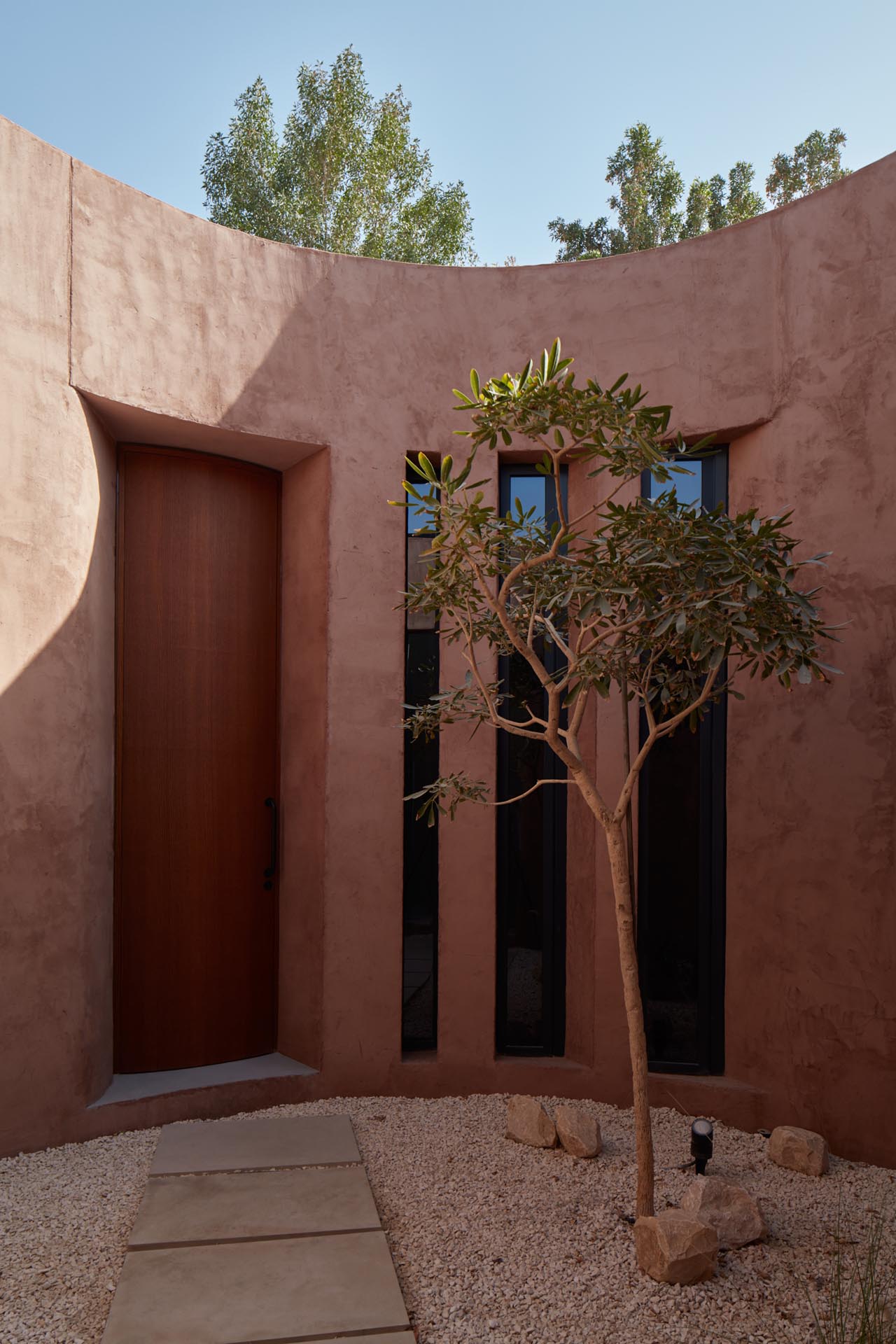 "We wanted to create a serene atmosphere that is successful in use as well as observation; one that changes with light (sun and architectural) due to the skylights and large sliding barn-style doors," describes Al Zaharna. "The subtle change in material finishes and [the] continuity of materials from outside in allows users to feel that they are part of the experience.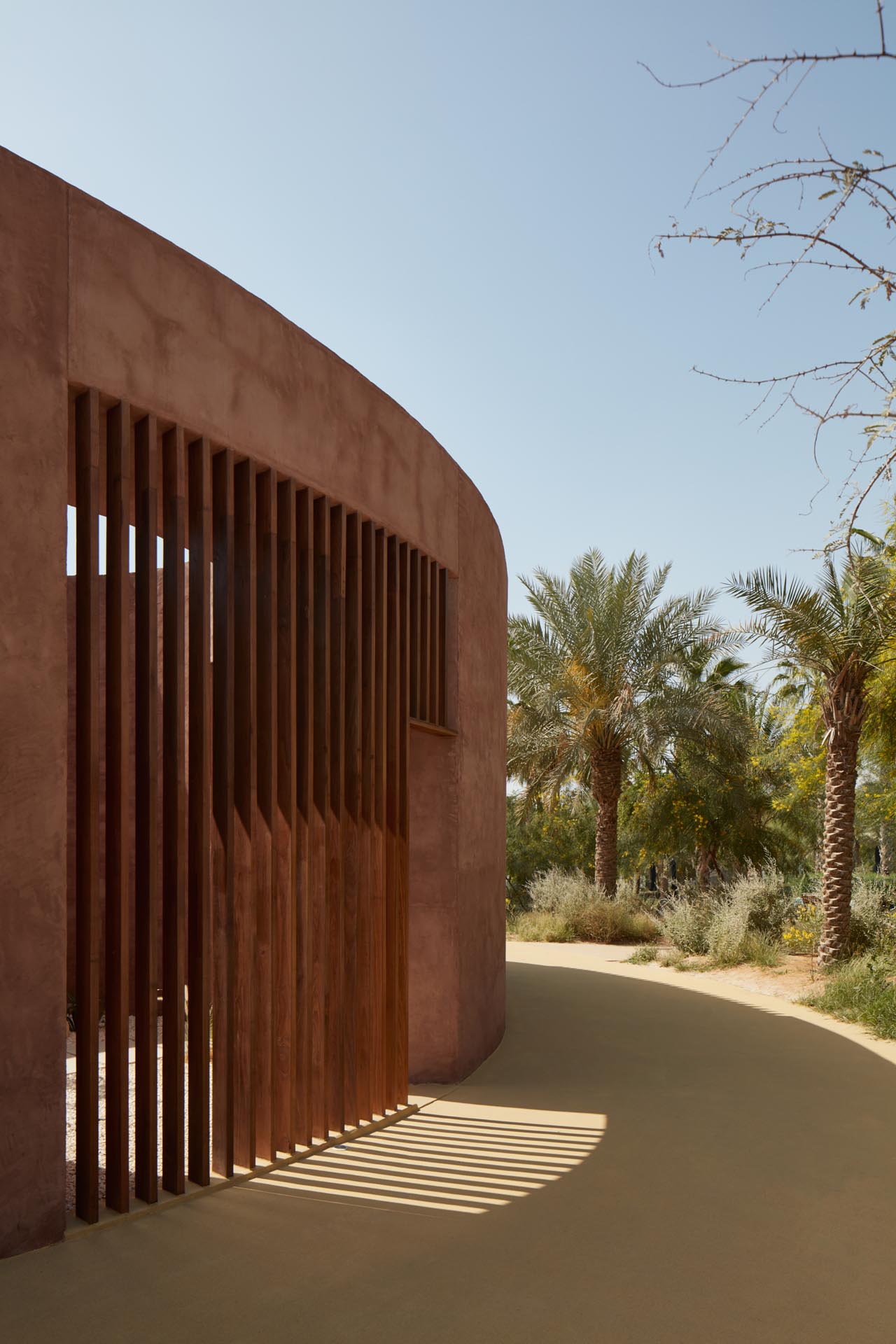 The pavilion houses a gallery space with bare walls that are ideal for showcasing artworks, and a fluted marble column as a centrepiece, as well as a pantry/bar, kitchen and bathrooms. The sculptural open staircase leads to the roof, while the back of the building gives access to the garden, which comprises lush indigenous plants, a performance area and a fire pit.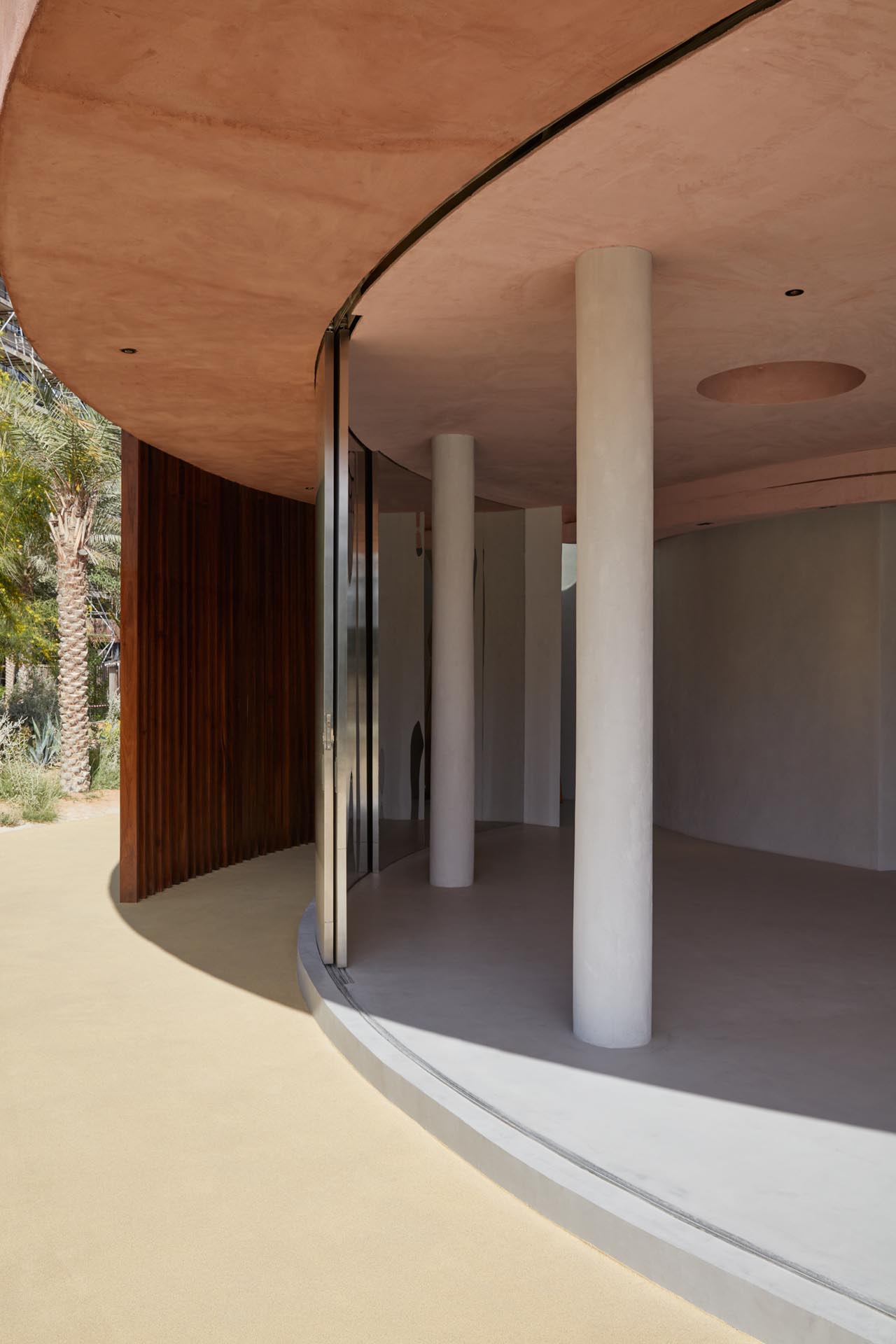 "The biggest challenge was in reimagining the design from our original plan of creating a daycare used mainly by children to one that caters more to adults," says Al Zaharna. "We wanted to continue the story of using natural materials in the architecture of the project, and the local craftsmanship was a small obstacle in achieving the end result."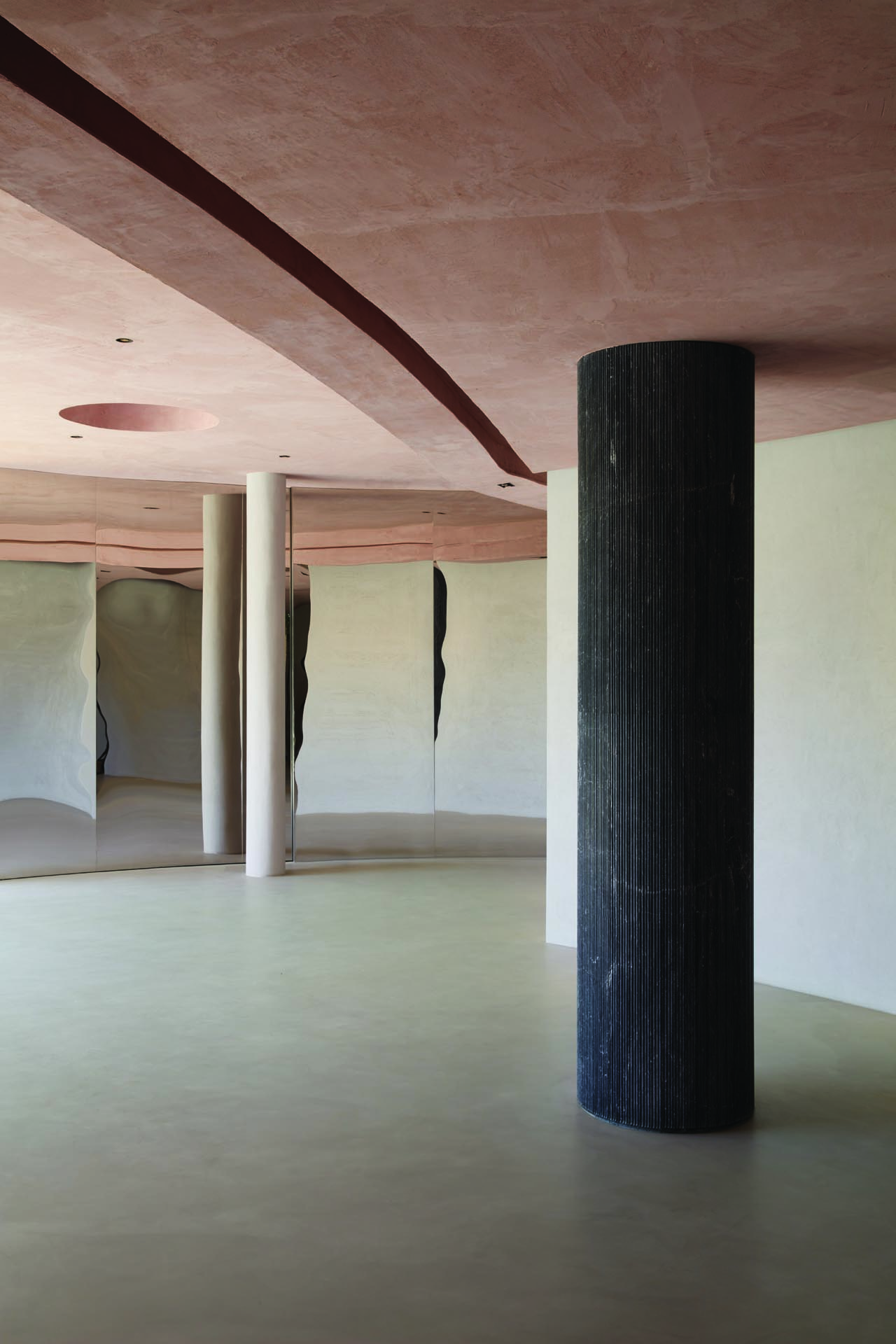 Clay, thermally modified timber, stone, steel and the corten staircase that wraps around the building defined the earthy colours of the pavilion "to amplify the experience of a refined and elegant rawness," the architect describes.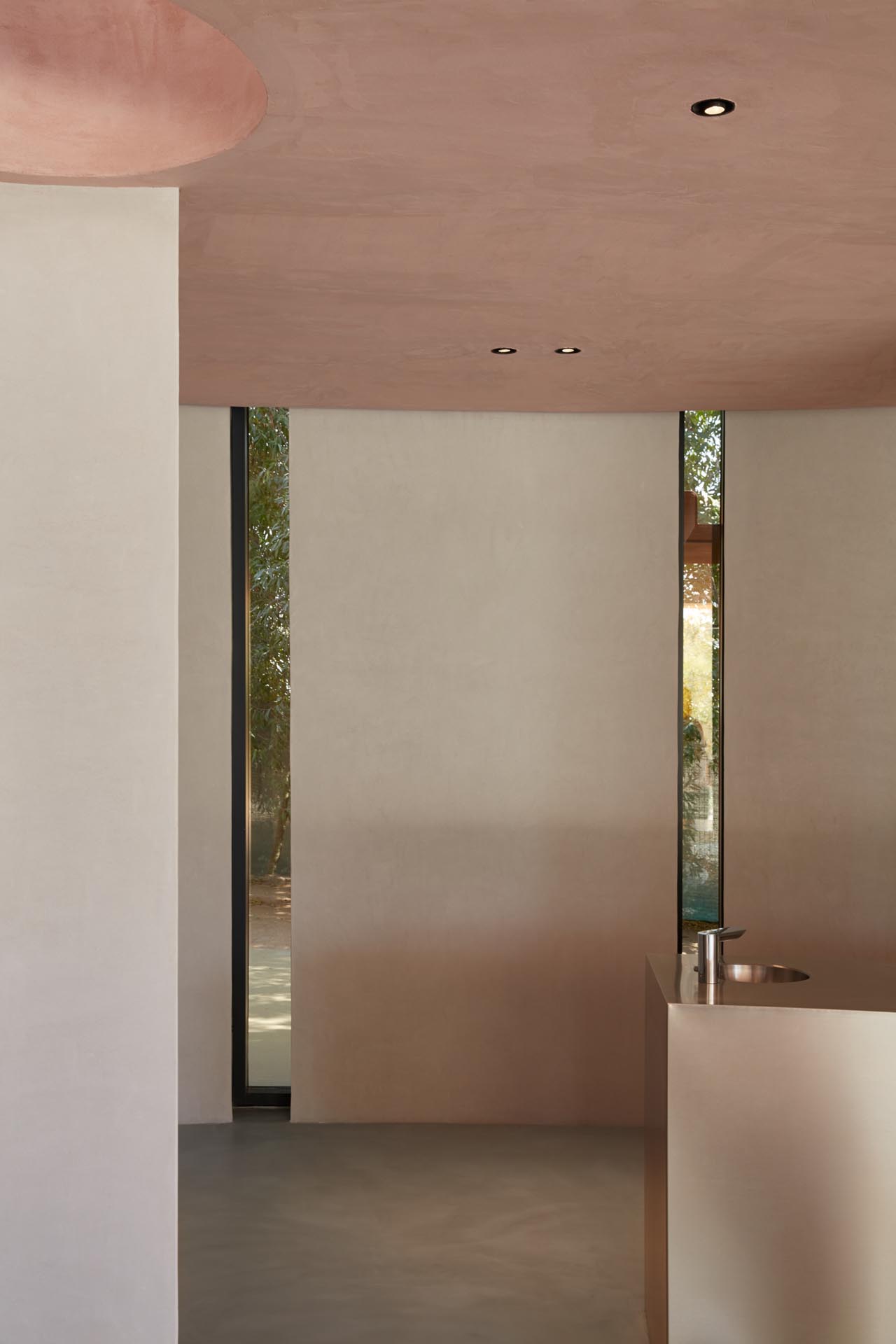 "The landscape, materiality, context and function were the main sources of inspiration on the project," Al Zaharna adds. "We also wanted to portray versatility in function and to provide an experiential architecture while meandering through the indoor and outdoor courtyards. Moments of reveal and surprise were key aspects in designing the building."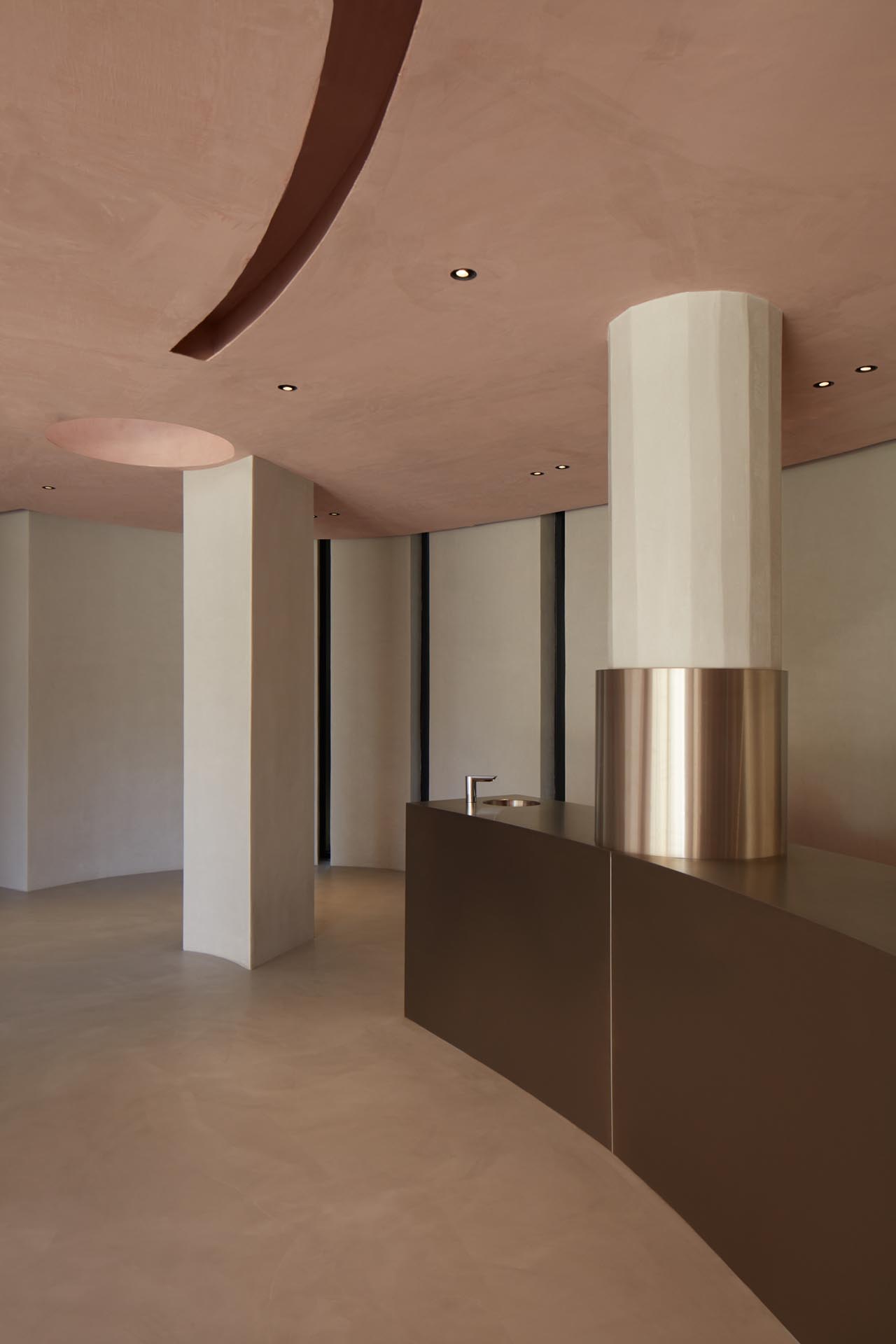 Created to respond and blend with its surroundings, the Canvas Events Pavilion is an invitation for creative and authentic initiatives to join a peaceful environment where the hustle and bustle of Dubai melt away.
"The experience is both very internalised and complementary to the context beyond," says Al Zaharna. "It is a material and context-driven architecture that reveals and transforms itself to [people] through repeated use."
Used for social gatherings, cultural events, artistic initiatives and exhibitions, this project exemplifies T.ZED Architects' manifesto: "Architecture is a craft-science that responds to a plethora of factors tied to human and spatial behaviours. It attempts to improve human activity and social interaction through the architect's creative intellect and meaningful interpretation of the context. In its essence, architecture is shaping and defining 'place' for successful human experiences."
Photography by Oculis Project