Studio Wok has been tasked to complete the reconfiguration of a historic apartment in the Porta Venezia area in Milan.
"As you can see from the state of the technical drawings, the apartment layout was [previously] completely different," the team at Studio Wok explain. The practice was commissioned to create a sense of space in limited circumstances: "The client brief was to move and enlarge the living room area, to have a huge convivial space with a lot of windows. They also asked us to take advantage of the high ceilings through the introduction of mezzanine levels."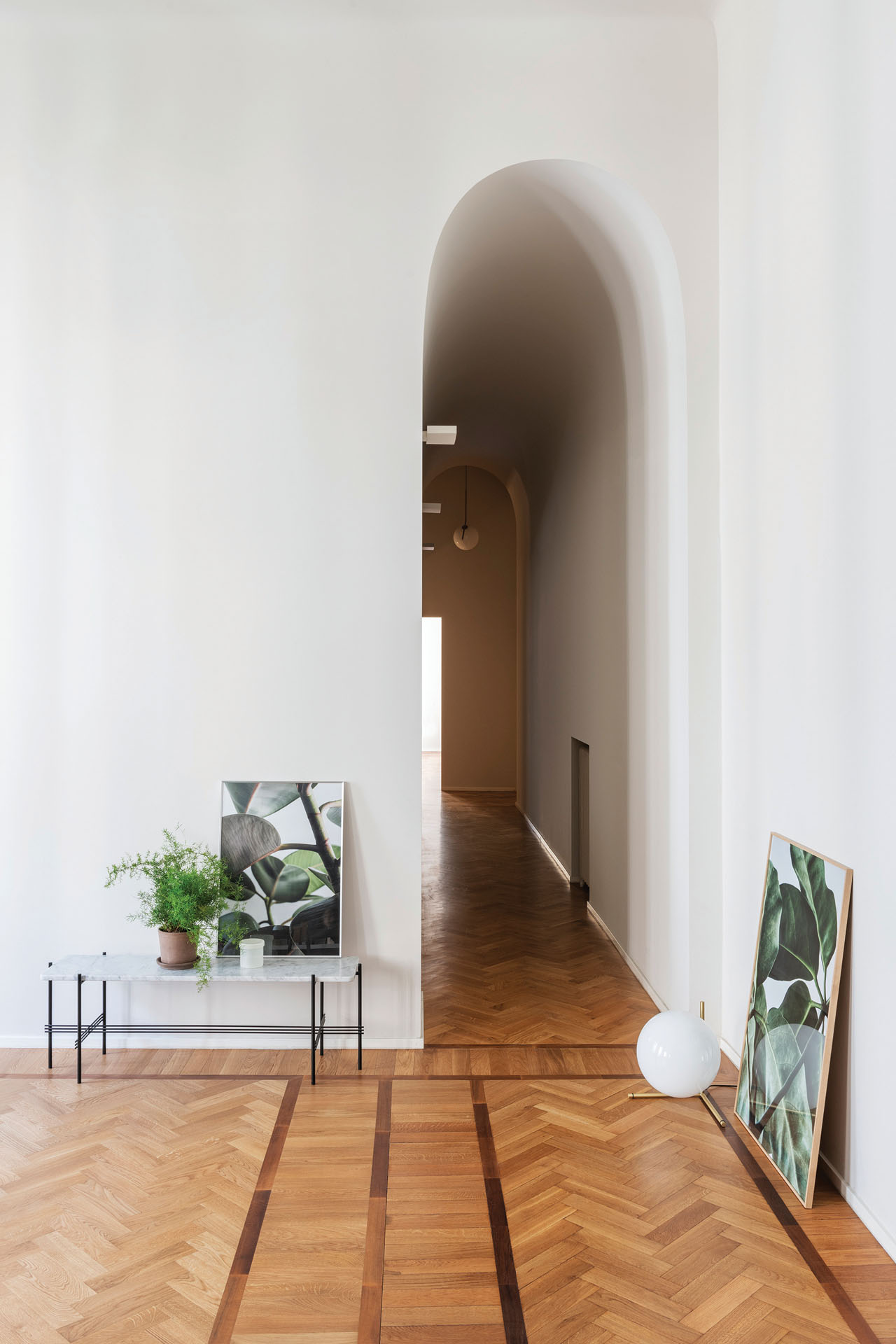 Some elements such as the windows frames and parquet flooring were well-preserved, which helped facilitate a quick turnaround of the project in just six months. The result is a timeless, contemporary home, which also acknowledges the building's distinctive Art Nouveau features – notably the decorative wrought iron elements made by the famous Milanese artist and blacksmith Alessandro Mazzucotelli.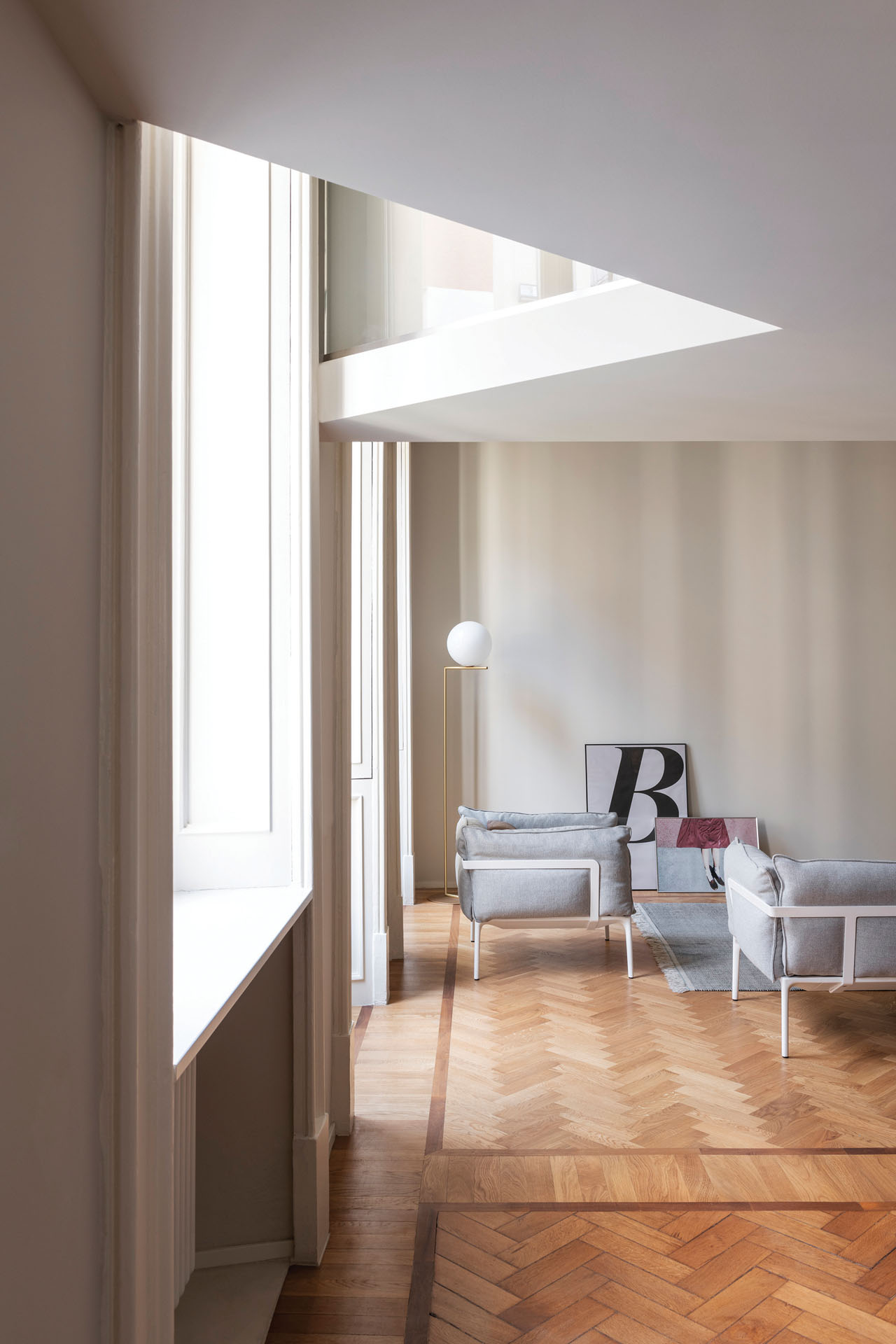 Several distinguishing elements prevail – such as the long corridors, reflecting the particular shape of the apartment – which differentiate the various areas of the house. In addition, simple and evocative shapes create the impression of space, playing with light and with the expansion and compression of height. Taking advantage of the high ceilings, as requested, each room now has a mezzanine space that not only allows for more living space but also increases the number of viewpoints from which to observe the home.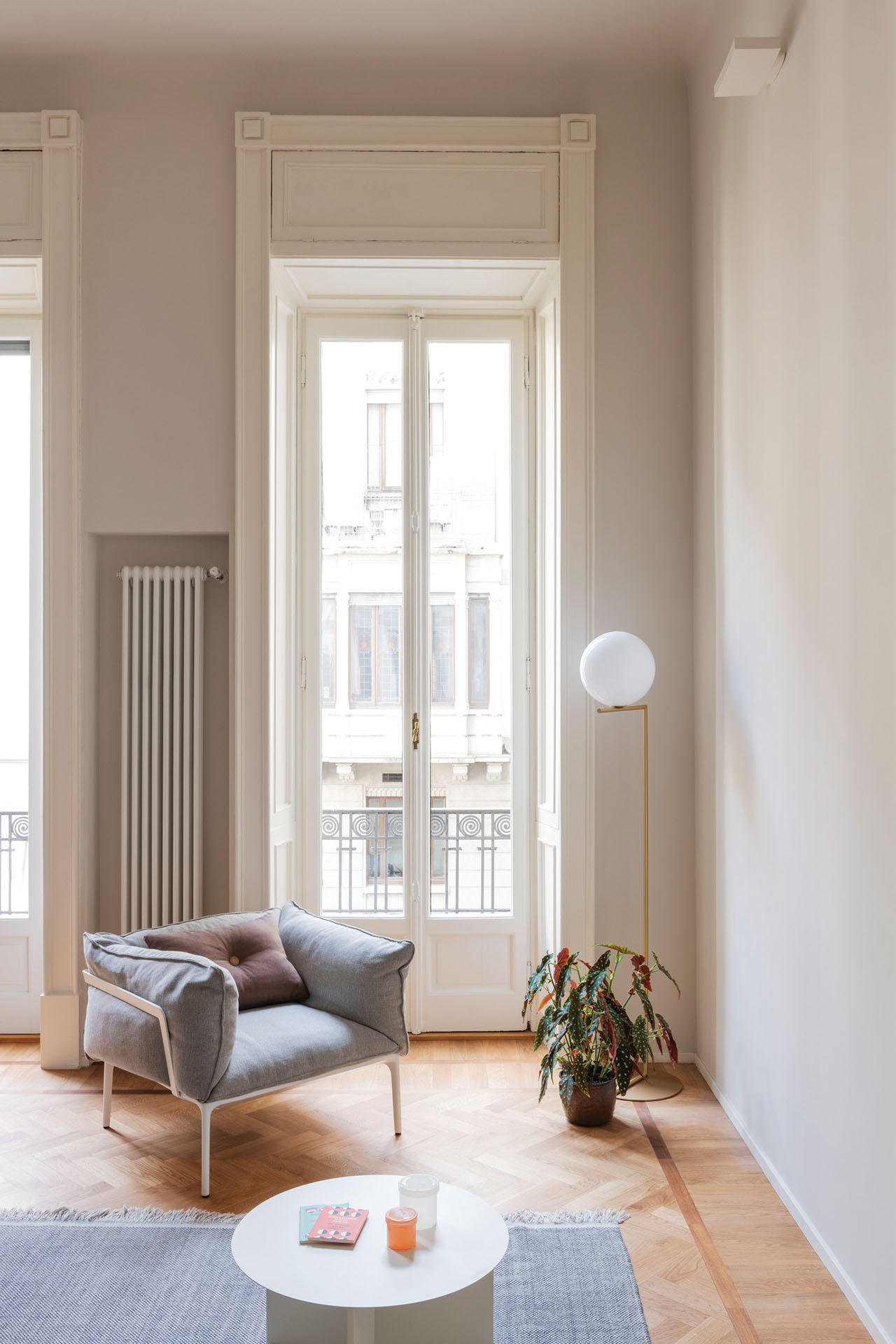 Rooms are divided by simple forms, described as 'monoliths' (rather than doors). Natural materials, such as stone and wood, are used for these elements. In the living area, the existing wooden parquet floors have been restored, providing a focal point. In addition to preserving the historical memory of the house, the different panels on the floor identify areas with different uses within the single large, fluid space.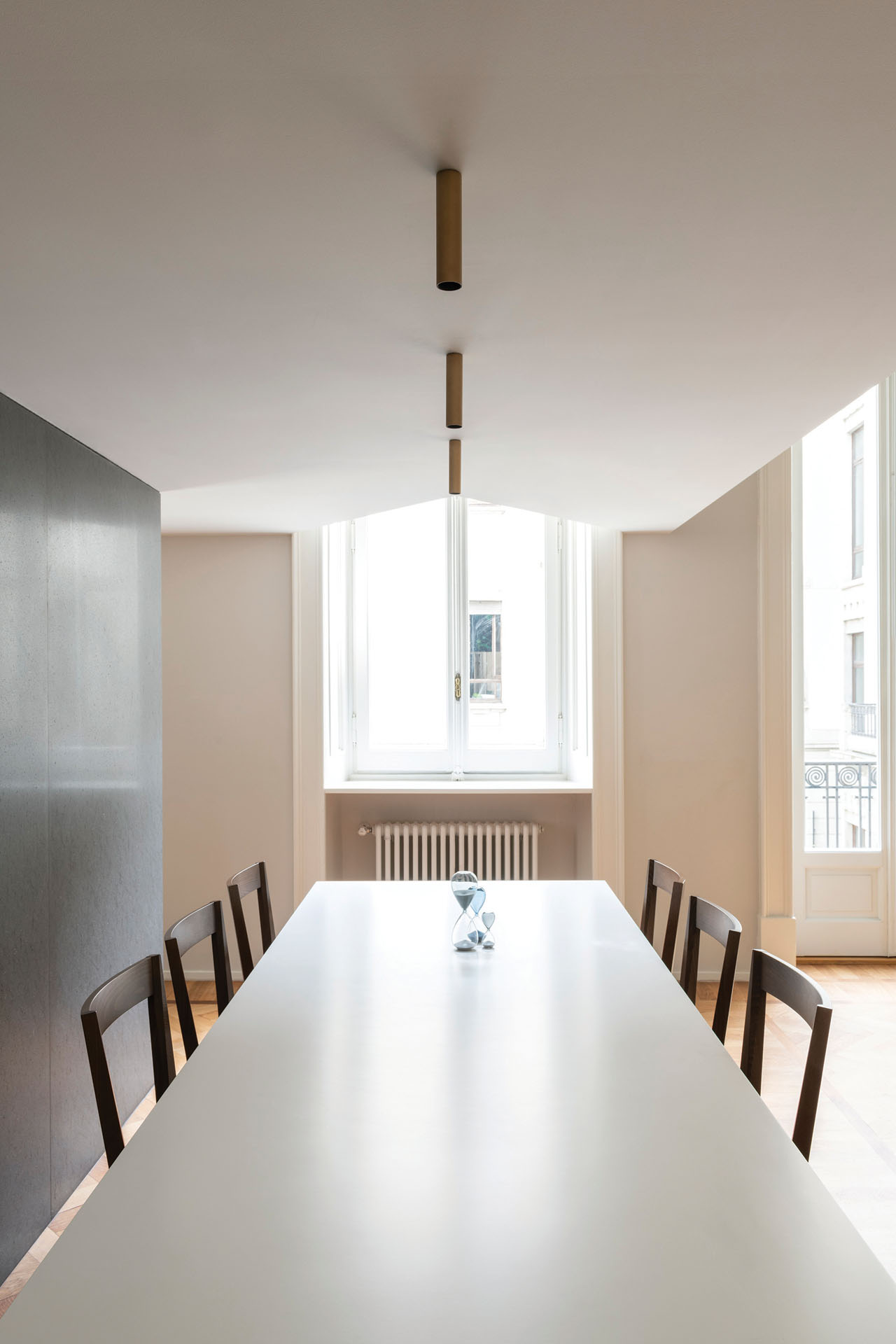 In the master bedroom, simple volumes rest against each other, organising the space – a technique that is used throughout the home. A wardrobe hides a staircase which accesses the loft, which in turn houses a walk-in wardrobe and a compact working space. A sliding door divides the entrance area, producing a second walk-in wardrobe with direct access to the private bathroom.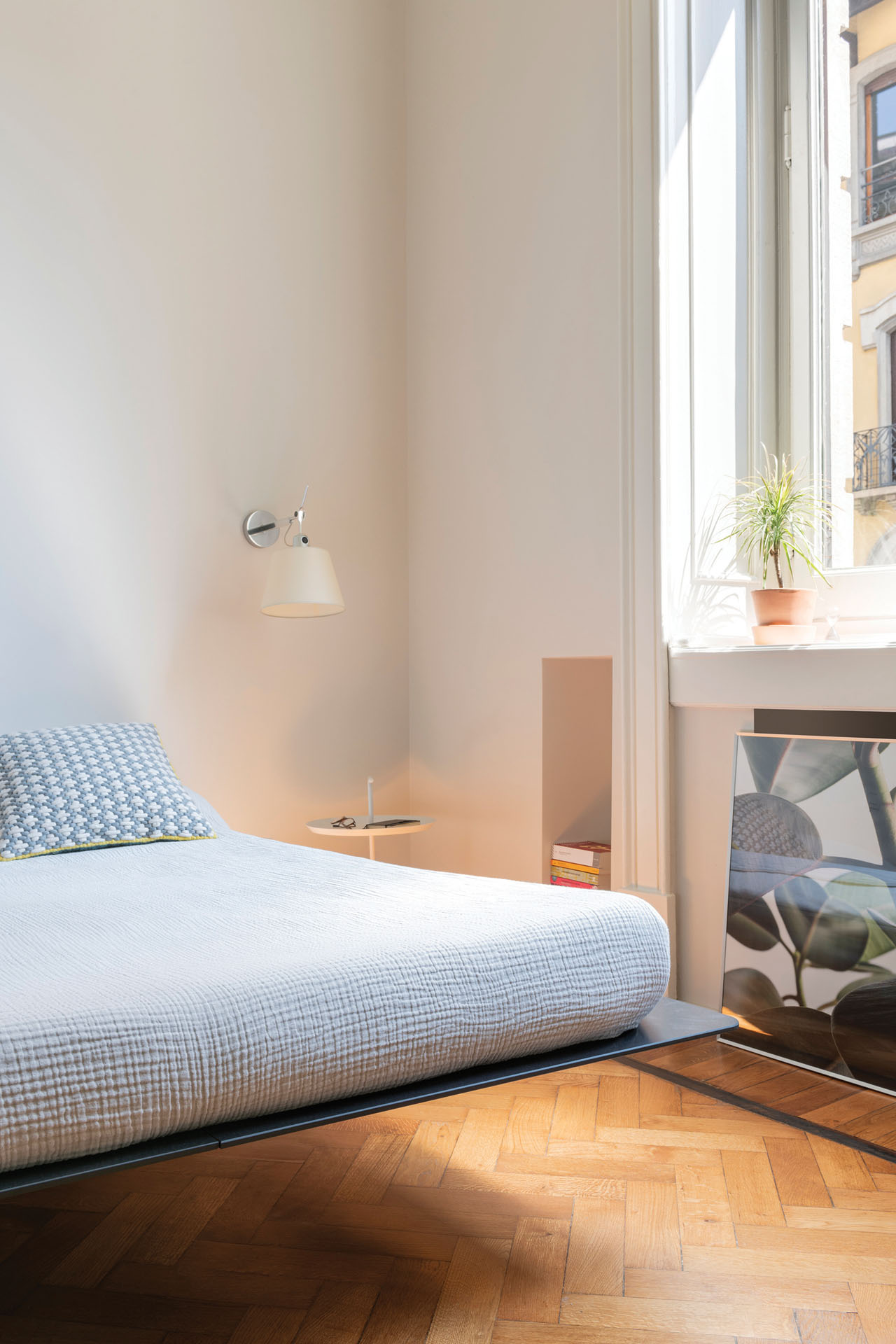 In the bathroom of the master bedroom, the shower consists of a block dug out of the terrace, and features a seat. The entrance and guest bathroom are characterised by striking green Guatemalan marble floor and walls.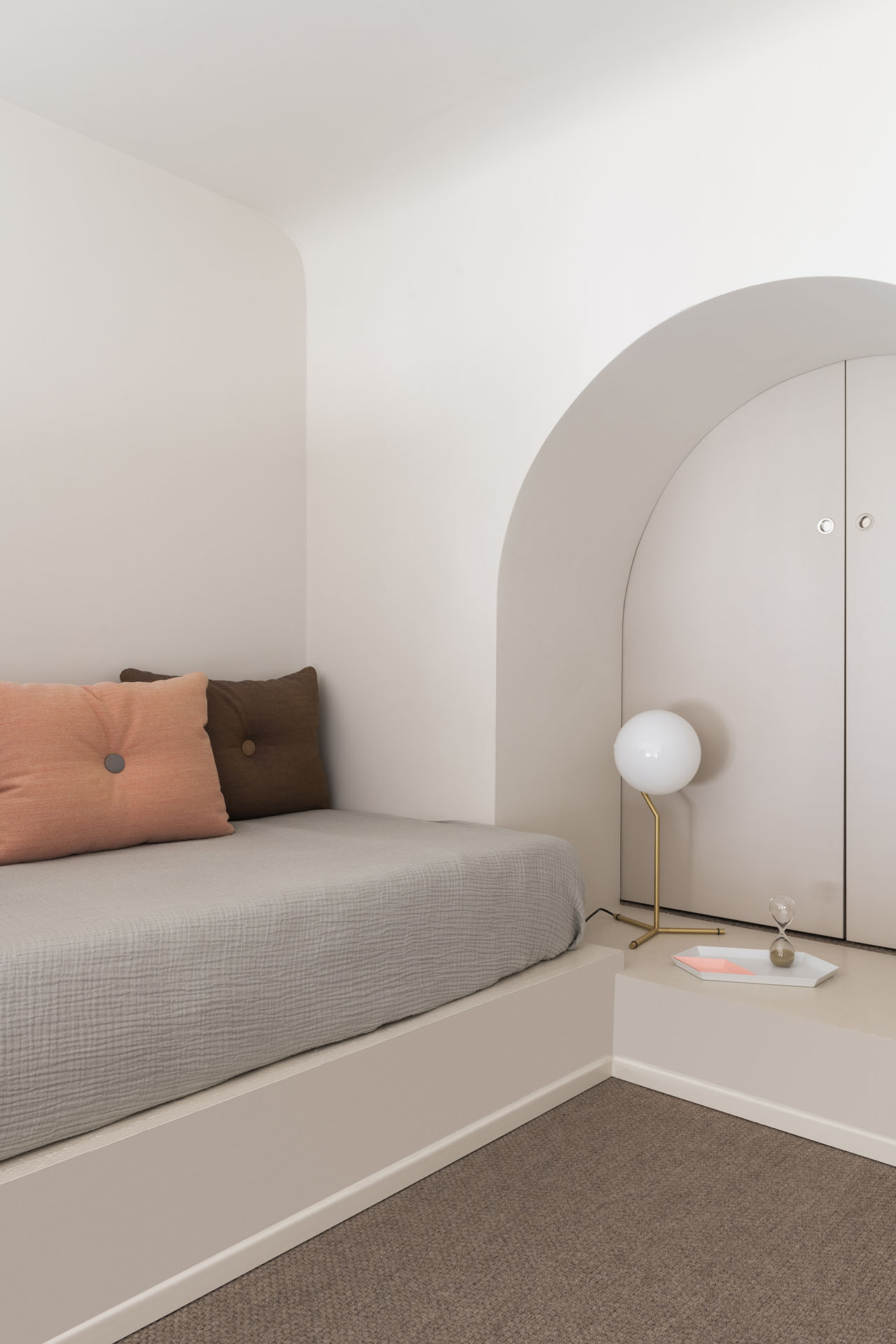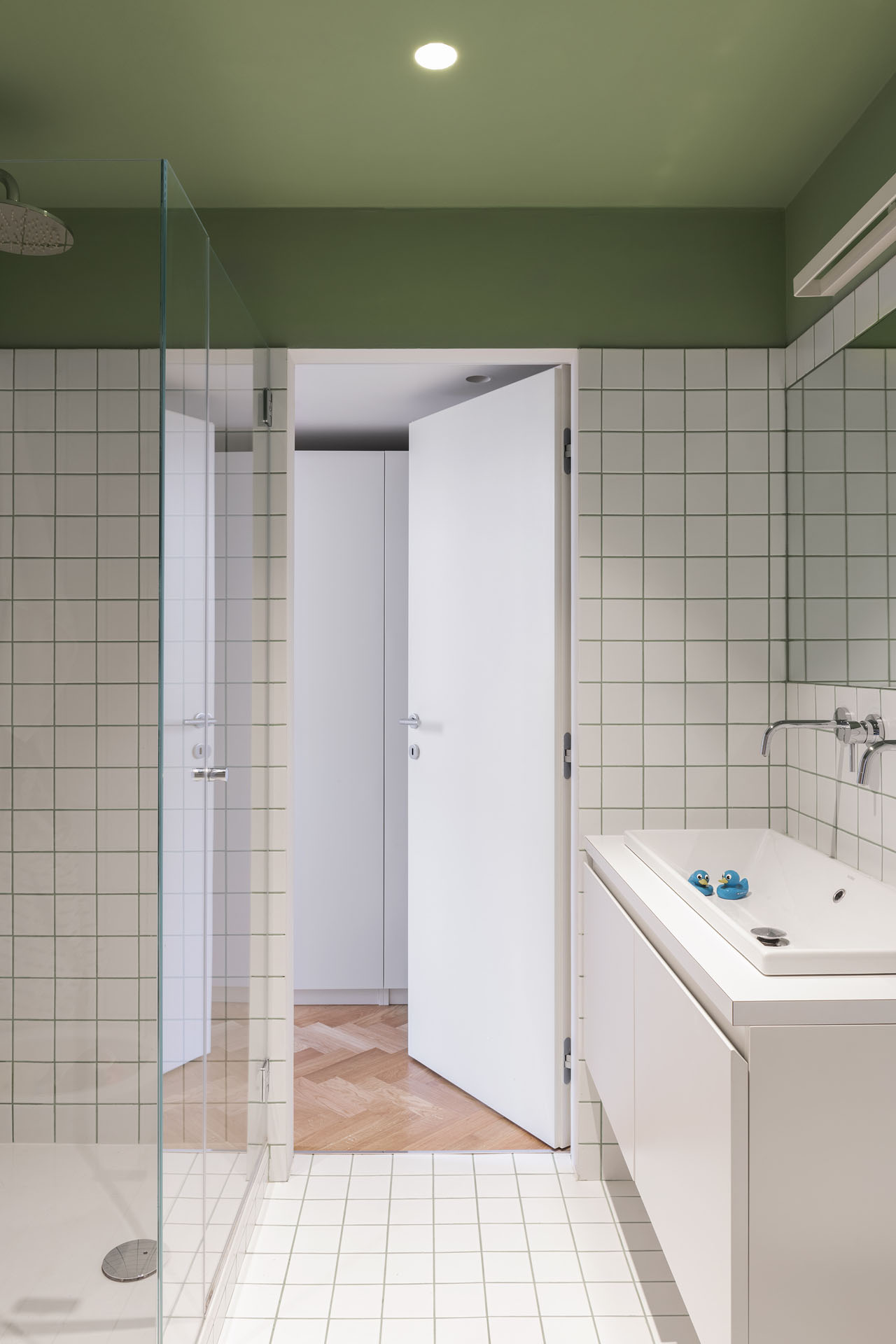 Now home to a young family, this apartment possesses impeccable design credentials – as do its accessories. Furniture and lighting were sourced mainly from DesignRepublic, MDF Italia, Flos, Artemide and Reggiani.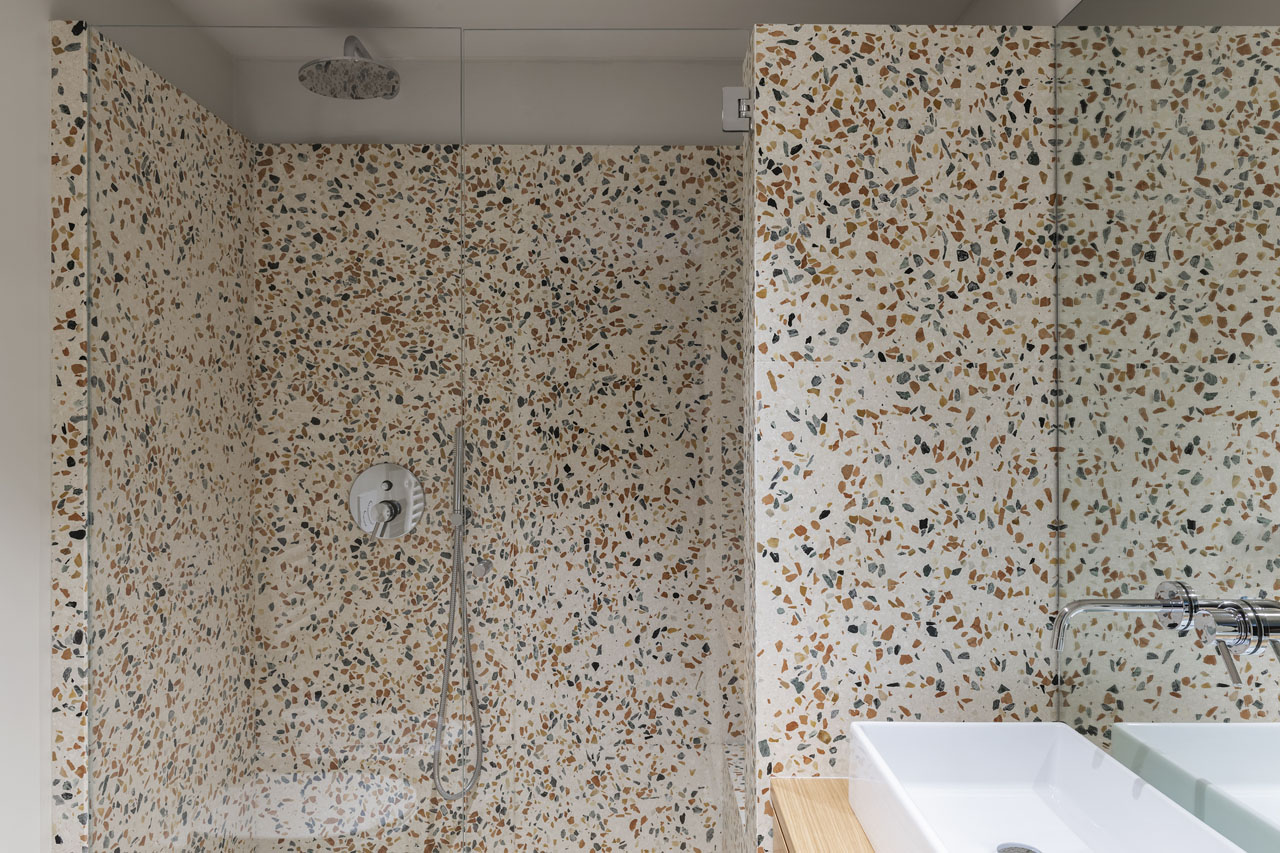 Photography: Federico Villa studio