UAE-based Studio D04 is on a mission to create a contemporary architectural language that will help define the future of tradition in the Gulf
---
Founded in 2014 by Fatima Al Zaabi and Noor Al Awar, Studio D04 has a wide-ranging portfolio spanning architectural and interior design projects, renovations, as well as product designs. Following a contemporary approach to their work, the Emirati designers hope to create a niche in which the lifestyles of the Gulf are being addressed.
Tell us about your studio. How did you meet and come to work together?
Studio D04: We were a group of four undergrads studying architecture together at the American University of Sharjah. Early on, we realised that we shared a common design language and aesthetic. As a group of friends, we talked and dreamed about starting our own design studio after graduation. It started with the two of us and two other colleagues who have now gone on their own separate path across the world. As a team we have different interests but share the same backgrounds. Fatima Al Zaabi's work focuses on digital technology and exploring different material processes with advanced digital fabrication methods, while Noora's work focuses more on exploring different material processes with a reflection on traditional concepts derived from her surroundings. As a team we share the same design aesthetics and believe our collaborative nature distinguishes our work and adds to our design dynamic.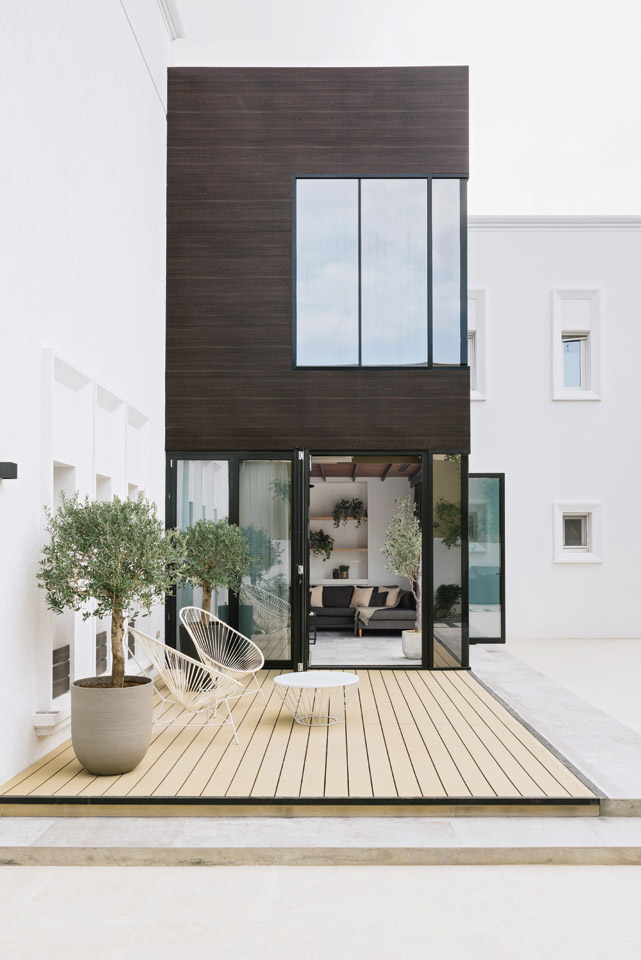 What was your first project?
Studio D04: We decided to participate in the Urban Commissions programme launched for the first time in 2014 by Dubai Design Days. Unfortunately, we were the runners up, but one of the competition judges from Dubai Culture became interested in our proposal that was inspired by merging traditional crafts into modern outdoor seating, and decided to commission us to design their booth for the design fair. It was a challenging project as we had a week to design it and another week for production. This first experience encouraged us to start our design studio.
As Emirati females, what have been some challenges that you have faced?
Studio D04: We get underestimated all the time, not only because we're female but because we're Emirati, too. We really don't like playing the female card, or even the Emirati card – we really want our work to speak for itself.  We have faced our share of challenges in terms of enforcing our decisions on site, which usually consists of a group of men, but we have now gotten the hang of it over a series of projects. We want to inspire the local community to recognise not only female talent but young and local talent as well.

What defines your designs? Do you apply a specific style or approach?
Studio D04: We pride ourselves on marrying sensitive, regional lifestyle needs with modern architectural practices. We noticed early on that the region was made up of either commercial, contemporary design or old, traditional spaces, but there wasn't very much in between. We started to explore what contextual 'contemporary regional' architecture could look like. When you look back 50 years from now, what's going to be our tradition? That is where Studio D04's work comes in. As Emiratis, we have a certain lifestyle as well. For example, the majlis is still an important space for our community and family gatherings, but it's often missing in the residential architecture that's offered today. There's little consideration to our day-to-day lives, like our concerns with privacy. When we design, it's not simply about how the space looks, but how we live in that space.
What are your ambitions for the future?
Studio D04: We want to produce more culturally sensitive and regionally appropriate architecture that will create a new reference for future generations to look back on as UAE-based design. The end game is clear: to continue grappling with the tensions between tradition and modernity, to evoke the domestic lives of the next generation of Arabs and, when viewed by future analysts, to be part of a narrative about life in the UAE.