I Left My Heart in Mexico 2
Nimerology
Nimerology's luxury tableware sees the second edition of 'I Left my Heart in Mexico', designed exclusively for collectible design gallery, Galerie Gabriel et Guillaum. The collection was part of a carefully selected array of treasure that the gallery presented in its first New York City showcase at the Landmark Penthouse earlier this year. 'I Left my Heart in Mexico' is inspired by Mexican textiles and sculptures that are referenced in its earthy colours of deep blue, teal and maroon. The plates that are embroidered with flowers and animals in black and platinum, highlight its founder, Nour Al Nimer's fascination with nature.
Available on nimerology.com
---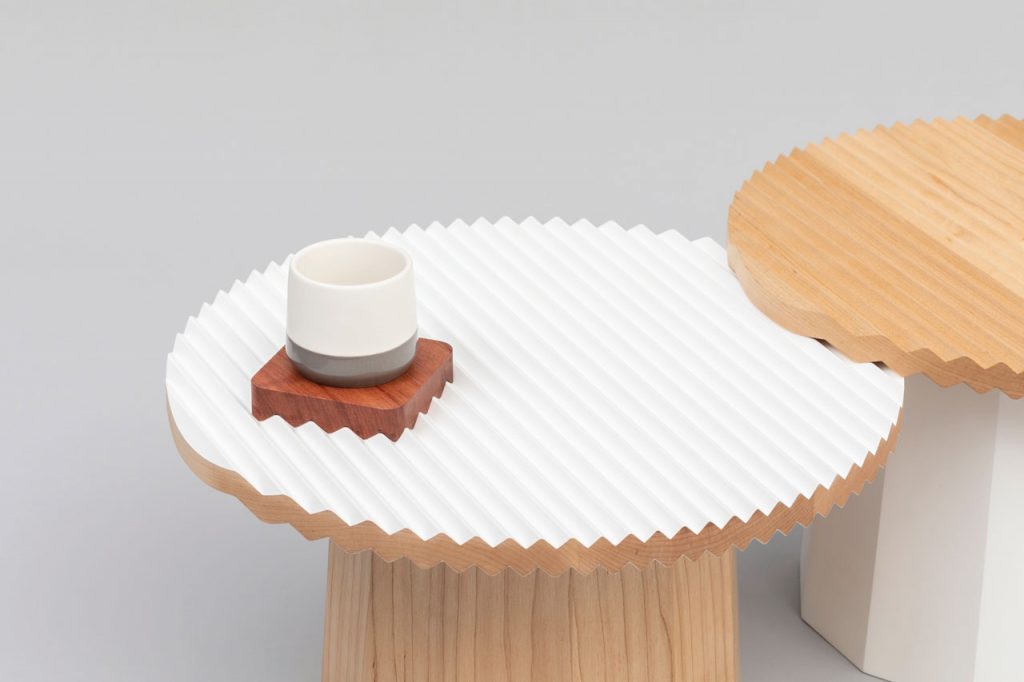 ZigZag
Dongyeop Han
Korean furniture designer Dongyeop Han has launched a collection inspired by the traditional Korean 'soban' – a low, tray-like table used for carrying food. The tops of the tables have been made with grooves at a constant depth and spacing, giving them a 'zig-zag' pattern that is both decorative and functional. The table comes with coasters that also have grooves of the same size that fit snuggly on the table, on which glasses, plates and vases can be placed. The collection is made using American hard maple and American walnut wood, that is contrasted with bright and playful colours.
Learn more on handongyeop.com
---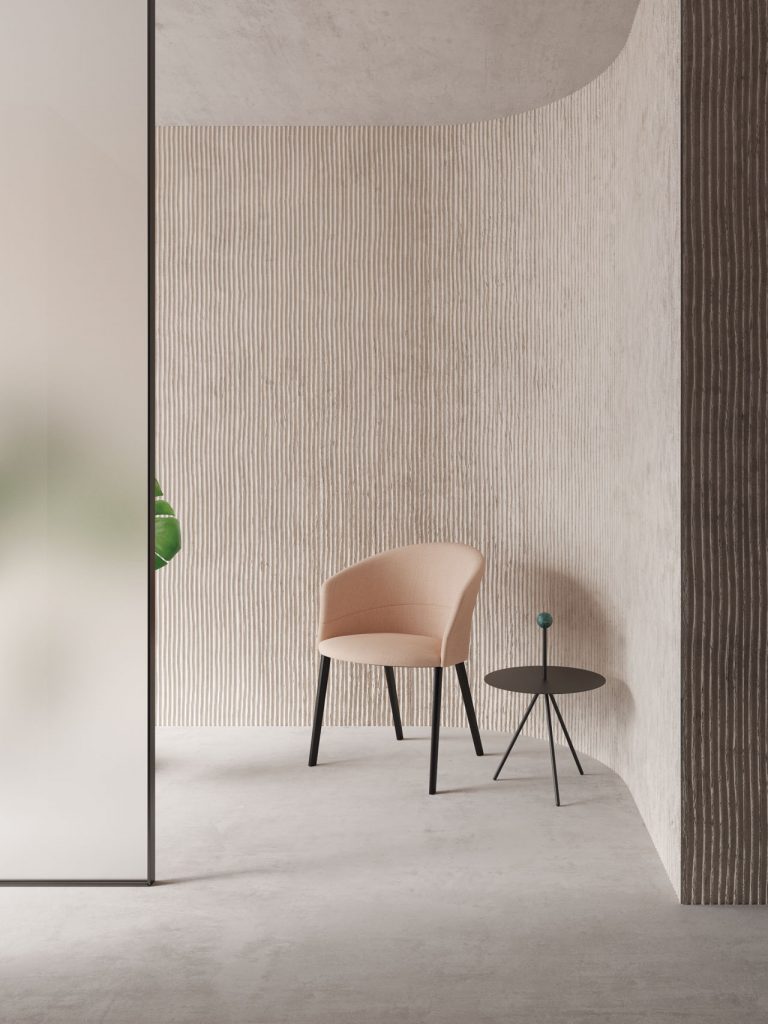 Trino
Elisa Ossino for Viccarbe 
Sicilian architect and designer, Elisa Ossino's love for geometry is translated in her latest range of side tables for Spanish brand Viccarbe. Tino is born with a sculptural soul and a bold form that is offset by an inherent elegance that offers it a place in any type of interior setting. Its handle – which is available in three different finishes including metal, solid oak and marble – makes it easy to move around the room. Combining form and function, Trino is guaranteed to add a quick dash of quirkiness to any space.
Available locally at OFIS – ofis.ae 
---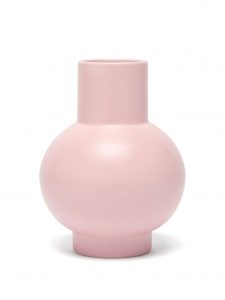 Strom
Raawii
This large pink Strom vase by Raawii offers geometric proportions, inspired by the shapes found in 20th-century Cubism artworks, expressing Danish designer Nicholai Wiig Hansen's exacting eye. Handcrafted from smooth ceramic with a matte finish, the vase can be made to pop even more with the addition of an unconventional flower arrangement or offset with colour-blocking pieces for an uplifting homeware edit. Available on matchesfashion.com
---

Fruits and Vegetables
Iitala
Iittala has relaunched its playful Fruits and Vegetables collection by design legend Oiva Toikka, just in time for you to grow a little garden out of these handmade art objects that offer a perfect sense of delight. Celebrating Toikka's limitless imagination and sense of fun, the various fruits including Apple, Aubergine, Grape, Onion, Pumpkin and Zucchini all feature quirky details and lively colour combinations that add elegance and fun to any interior. The pieces are available in a wide range of deep, vibrant shades that showcase Iittala's special colour expertise while highlighting the fluid design of the glass. The objects look lovely alone or grouped together and are soon to be a favourite for collectors. Available on iittala.com
---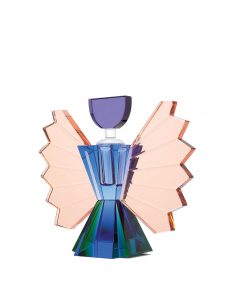 Rochester
Reflections Copenhagen
For its SS20 collection, Reflections Copenhagen's Julie Hugau and Andrea Larsson have designed four flacons inspired by bottles used for perfume dating back 1000 BC. The distinct lines of this blue Rochester piece – that can almost be considered as object d'art – will certainly lend a dramatic note to any interior. Crafted from crystal, the arch-shaped stopper sits in a blue geometric base surrounded by pale pink fans that are a nod to 1920s Art Deco architecture. Available on matchesfashion.com
---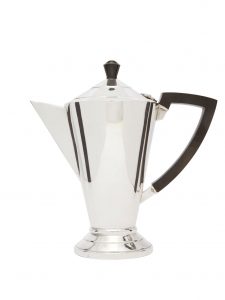 Vintage coffee pot
The Wolesley
While many of us are still staying at home, why not bring a touch of an iconic Art Deco-inspired café into your home through The Wolesley's vintage silverware? Our favourite is this coffee pot that is made in the UK from silver-plated metal with a tiered hinged lid and matching base. It's framed by a heat-resistant black wooden handle and finial and can be served alongside similar antique crockery or juxtaposed with more minimalist earthenware. Available on matchesfashion.com