"[My first] collection is a tribute to my grandfather," begins Tehran-born architect, artist and now furniture designer Saba Yazdjerdi. "I grew up seeing the training equipment used in Varzesh-e-Pahlevani ['sport of heroes'] in his bedroom and [observing] his love for [it]."
Originally used to train warriors in ancient Persia, this traditional system of athletics and form of martial arts became the starting point for Yazdjerdi's first furniture series.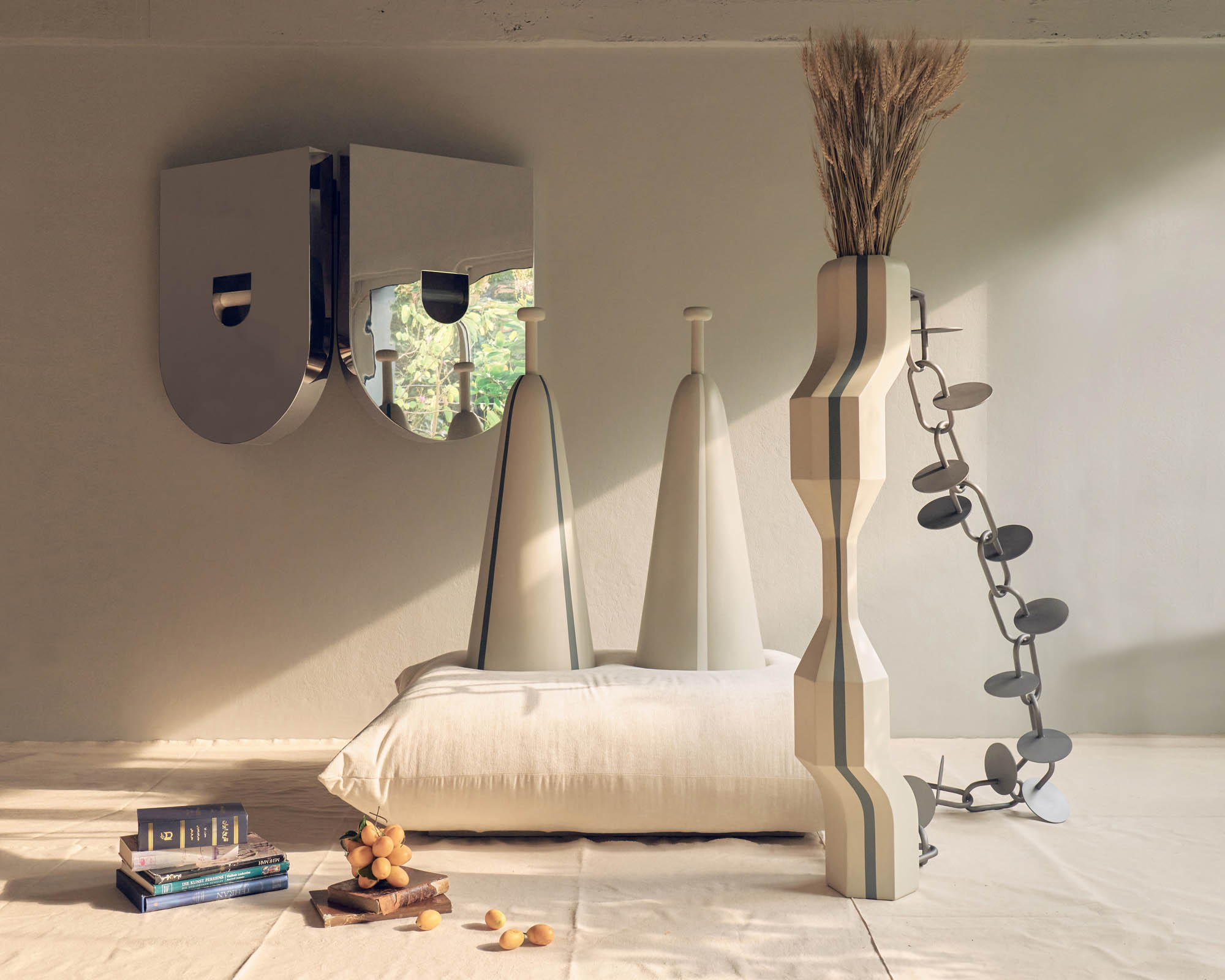 "As a young child I learned the meaning of a Pahlevoon ['hero'] through [my grandfather's] love for life and everyone around him," Yazdjerdi continues. "There is a lot about Iranian culture and its value system that's distilled and captured in Varzesh-e-Pahlevani."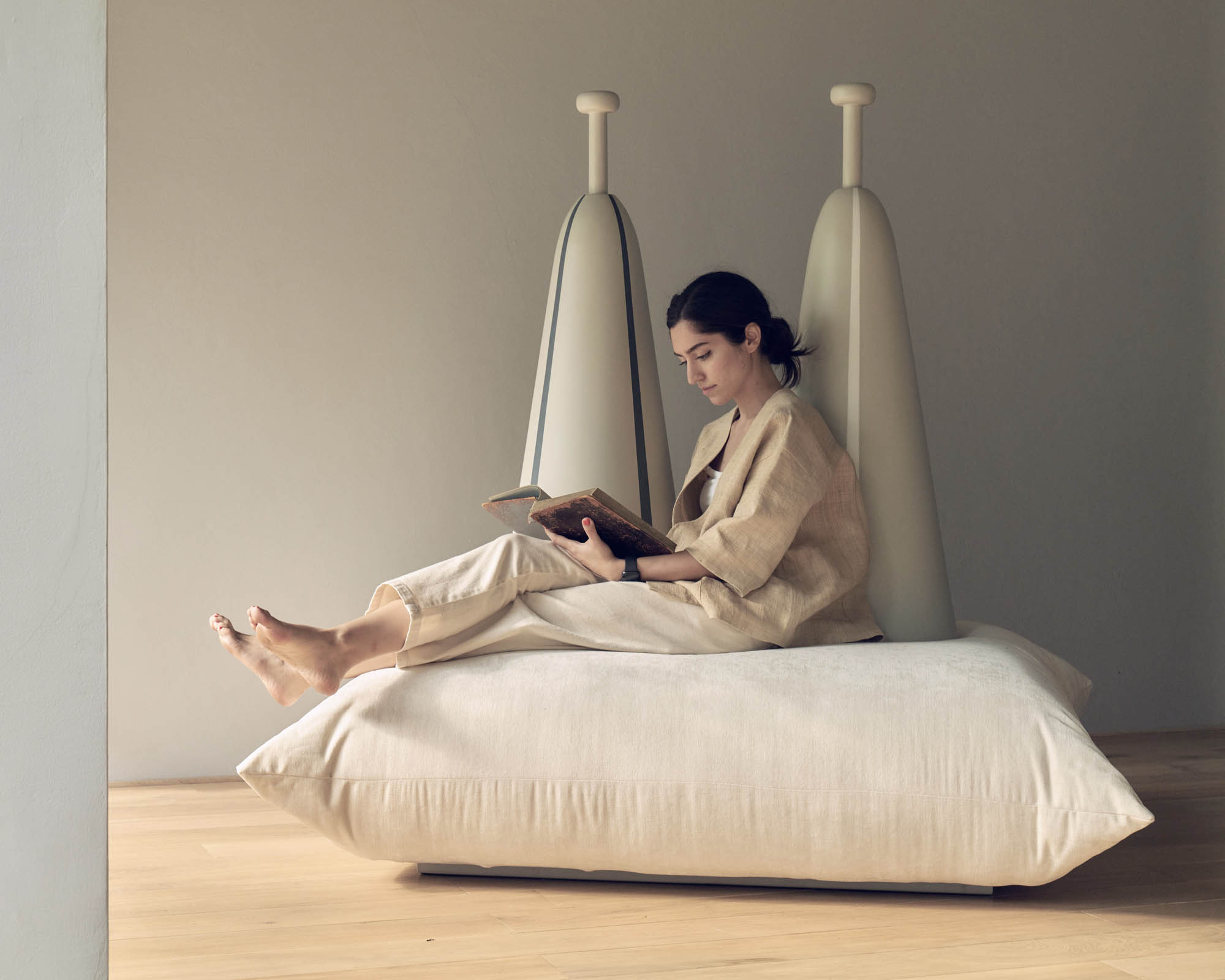 Staying true to what each shape represents while reflecting on how to interpret a deeper essence of Pahlevani was at the heart of Yazdjerdi's project. Among one of these examples is the sculptural 'Kabbadeh-chin', which is inspired by the equipment that was used to prepare warriors' arms, shoulders and back [in order] to handle the bow and arrow. "My interpretation of it as a large, heavy vase is meant to honour the gentleness that I believe coexists with strength," says Yazdjerdi.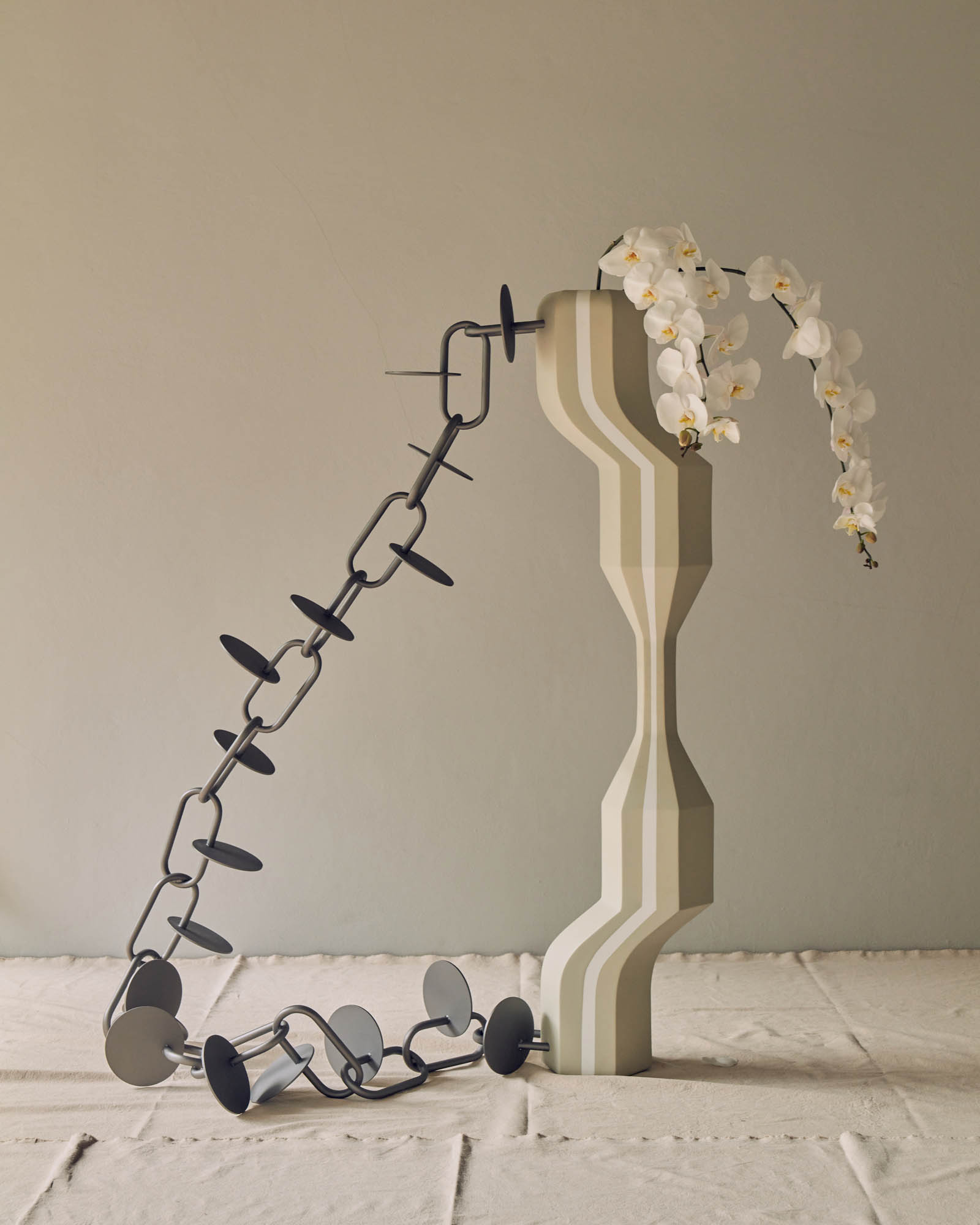 In addition to this piece, the collection – which explores ethical principles, athletic rituals and ancient Persian beliefs related to the sport – also comprises the Sang-ru mirror, which is a reinterpretation of the shield and invites the user to omit their self and ego in favour of their surroundings; the Mil-gah seat that symbolises modesty, comfort and protection; and the Mil-stone bench that refers to the foundational spirit within the Iranian community.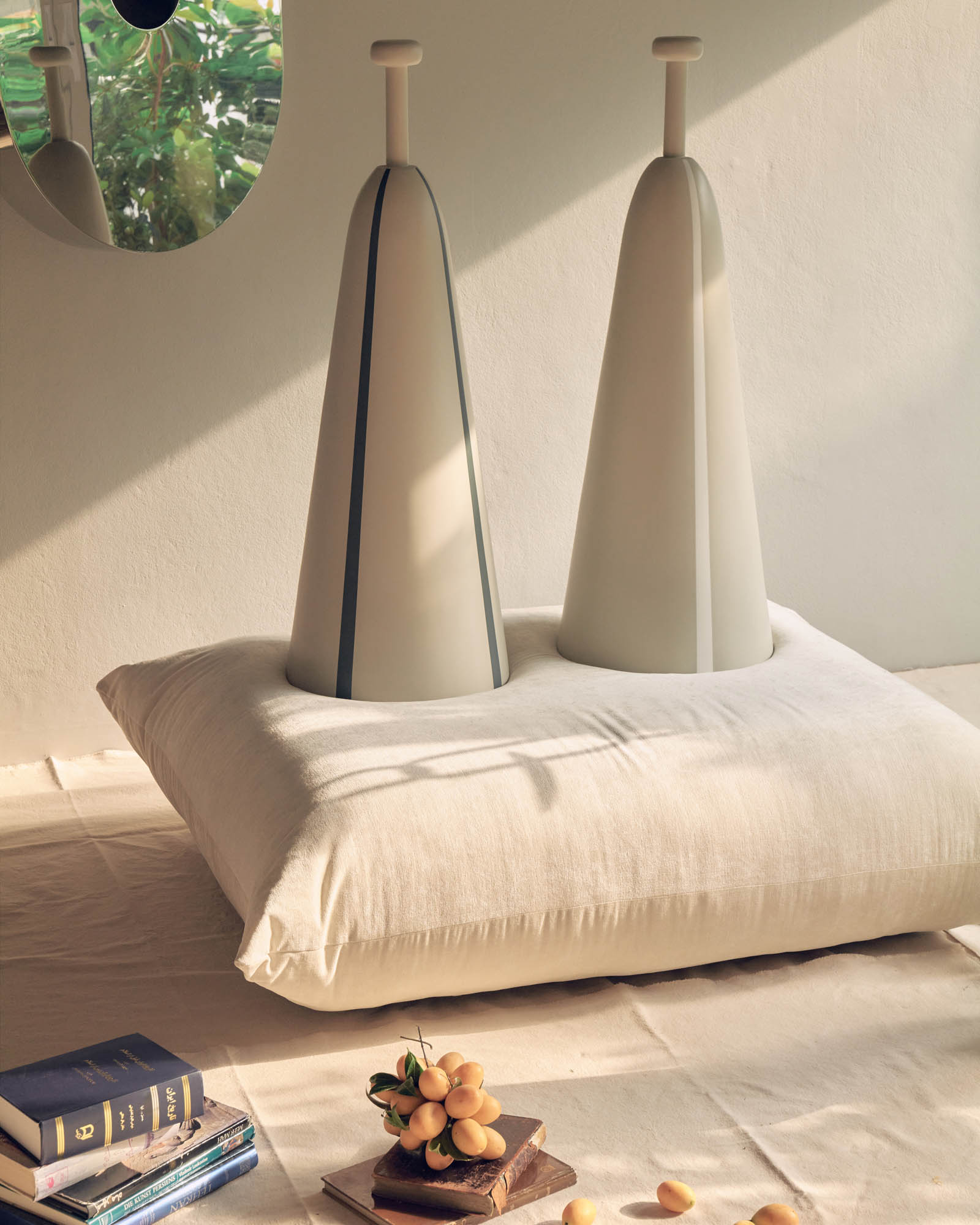 While raised in Iran, Yazdjerdi has lived in Colorado, Rhode Island, Bangkok, New York and California. At just 31 years old, the young designer posseses a creative maturity that makes all she conceives fascinating. At the heart of Yazdjerdi's interests are the human experience, the celebration of her heritage and the re-imagination of her personal narrative. Reflecting a sense of nostalgia in a modern context, this collection – which is essentially an ode to tradition through contemporary eyes – embodies all of that.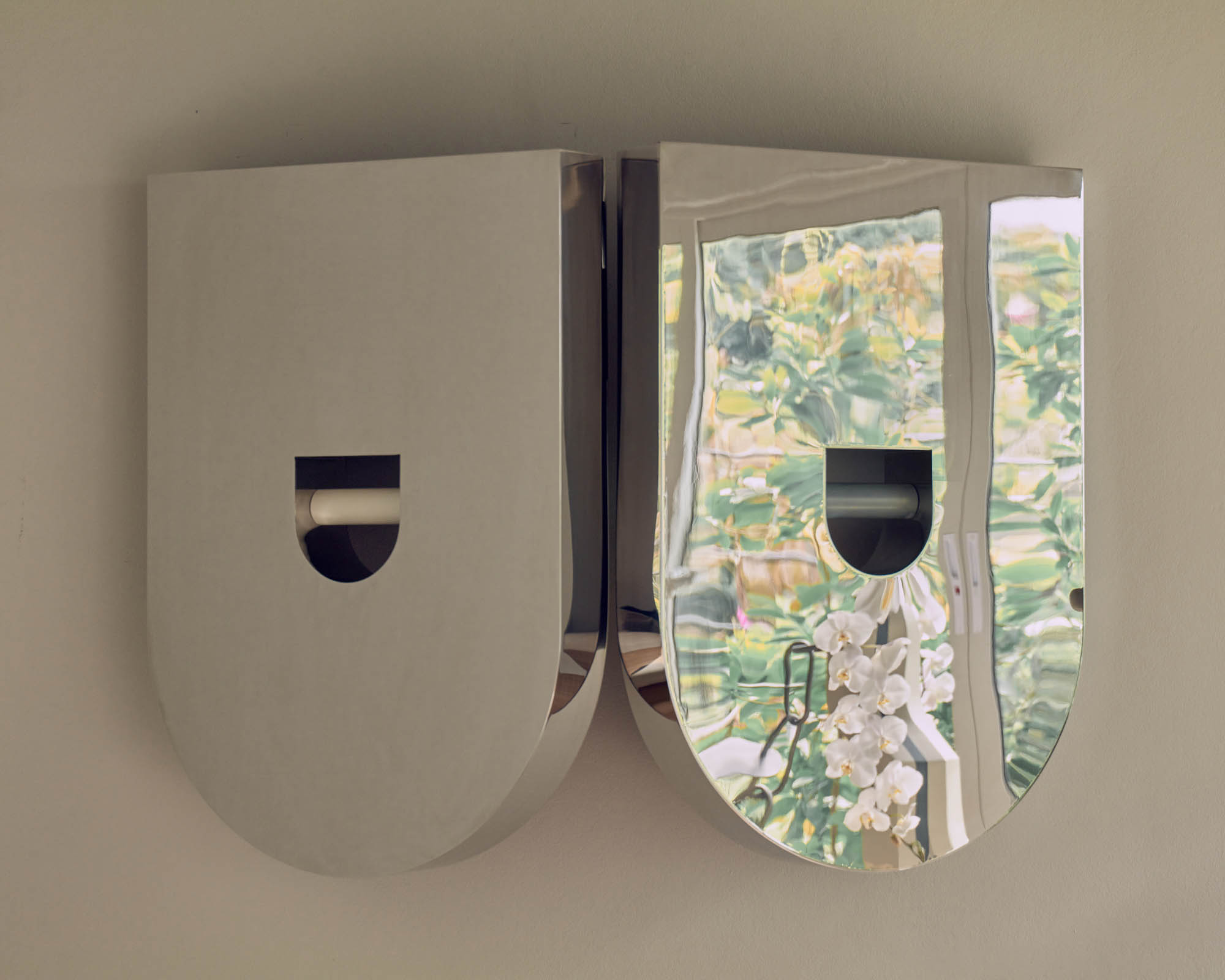 "Pahlevooni is a beautiful part of Iranian culture but, historically, its participation has been reserved and limited to men," Yazdjerdi explains. "Through design, I wanted to define new functions and interpretations that would transport its meaning from an ancient performance stage into the home, and specifically through my lens as an Iranian woman. With this collection, I aim to equalise the role of Iranian men and women as heroes – particularly now as we witness so many female Pahlevoons shining in Iran."
Photography by Nopanoni Itthiakarpong