You know the phrase, 'don't fix what's not broken?' Many of us have either been told this directly or have heard it being told to someone else – and yes, there is sound logic to the statement. Attempting to change or improve something that has already been proven to work often has negative or dangerous implications: it is risky, untested and may even backfire. But my argument here is, if you don't even attempt to change the narrative, how will you ever know?  
In our 'New Perspectives' issue, we speak to designers, architects and creatives who dared to 'fix it'. In my interview with fashion designer and textile artist Nour Hage, she admits to feeling disconnected from her fashion practice despite its success, turning her gaze to textile art which she feels is more in line with her deeply research-driven process.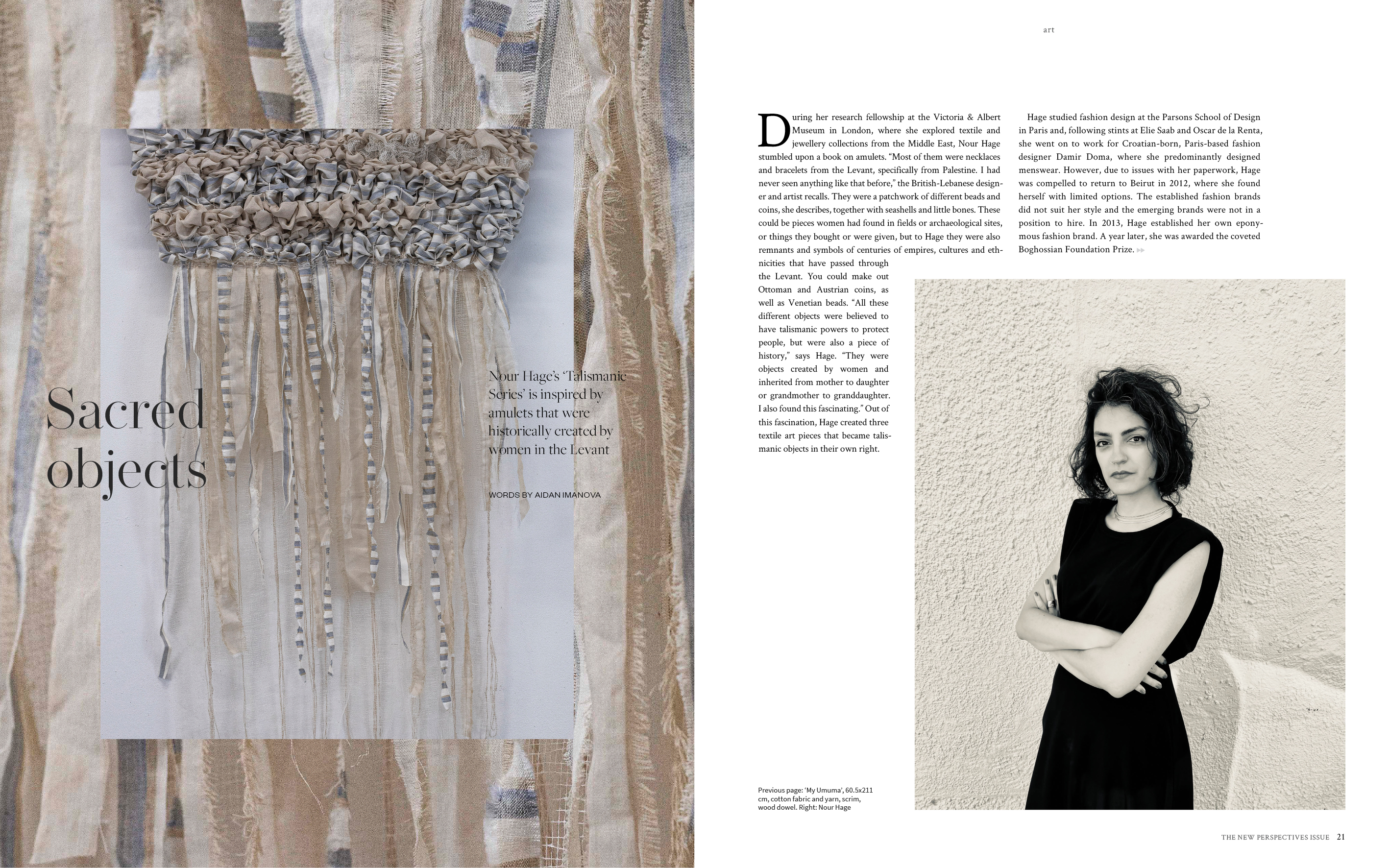 "The thing about fashion that [makes it] trickier than other forms of design is that you are creating so many different products [and] so often that it becomes more about the physical product and the aesthetic than it is about the research and the thought process behind it," she said. She told me that "the idea is that I want to get back to designing, because I love clothing textiles so much, but I want to do it on my own terms, and in a way that is as sustainable, and environmentally friendly, as possible."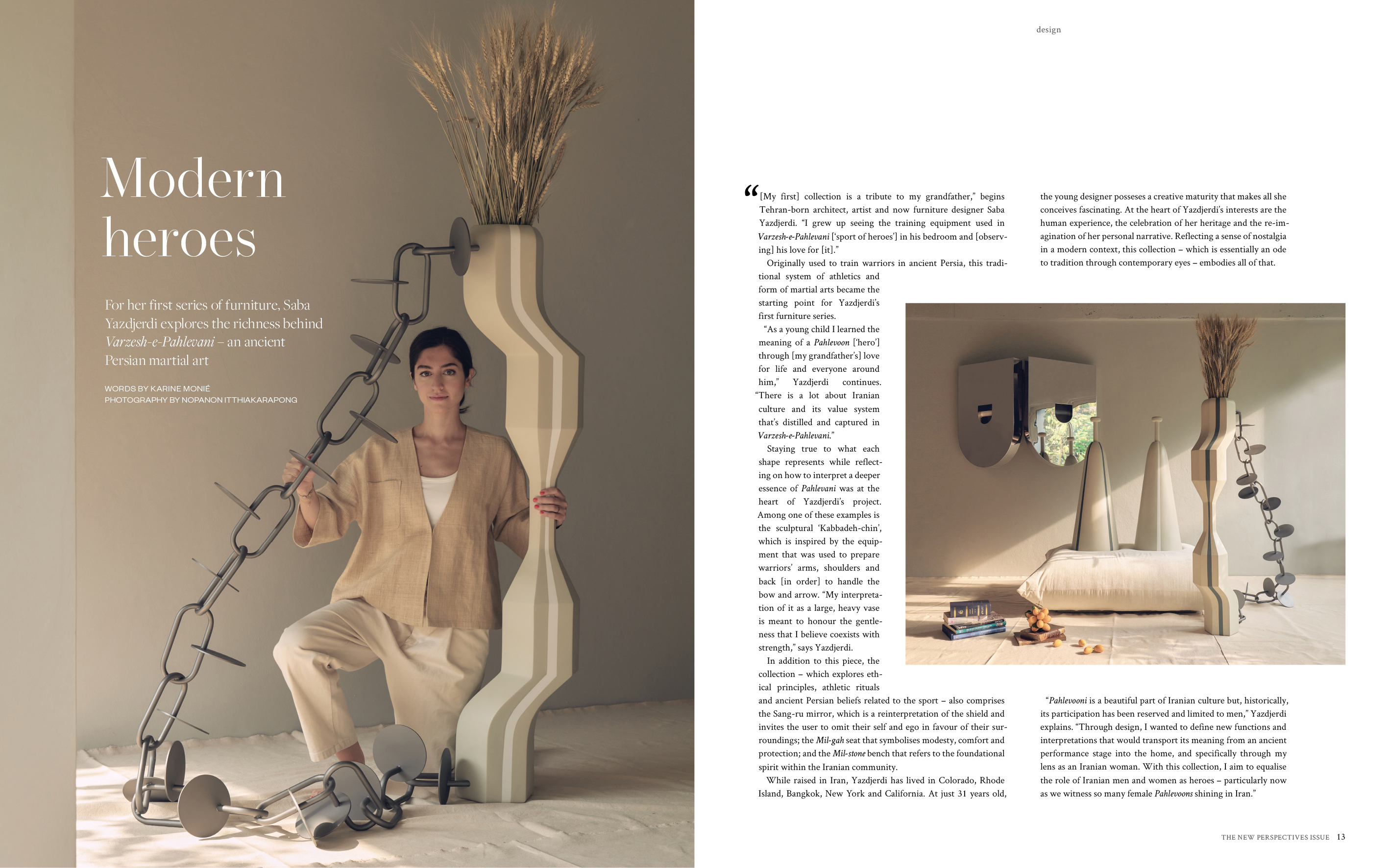 In other parts of the magazine, contributing writer Lemma Shehadi speaks to Syrian-American lighting designer Nader Gammas, whose aim is to create lighting objects that go beyond their function, and are more about performance and narrative. "It's not a light bulb for the sake of a light bulb," he says. Since moving his practice and production to Dubai, Gammas has been intent on defying the traditional relationship with skilled artisans in the city, many of whom are typically employed by large companies and are relegated to producing cookie-cutter factory items. Having discovered an independent metal workshop run by a team of Indian craftsmen, the designer hopes this will create a shift in dynamics in the city as well as in his own work.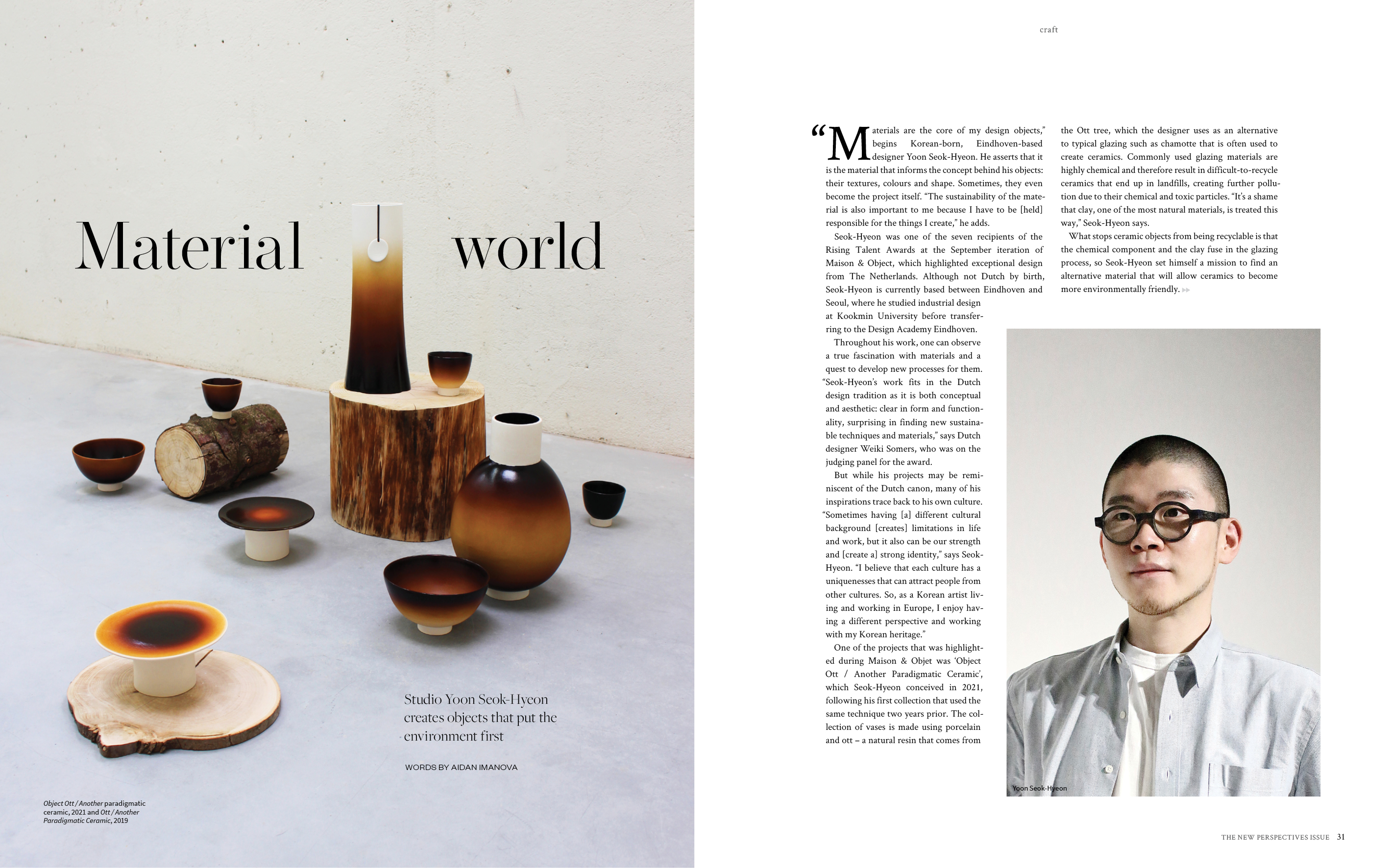 Another designer who sparked my interest when we first met earlier this year at Maison & Objet in Paris – where he was granted the Rising Talent Award – is Yoon Seok-Hyeon. The young designer is set on finding alternatives to common practices and materials that are harmful to the environment, in the hope of creating a more responsible way of designing. His Seoul- and Eindhoven-based practice recently discovered a way to recycle ceramics using a natural resin as an alternative to traditional glazing which makes it impossible to separate from the clay, and which typically contains harmful chemicals. "The sustainability of a material is important to me because I have to be [held] responsible for the things I create," he told me.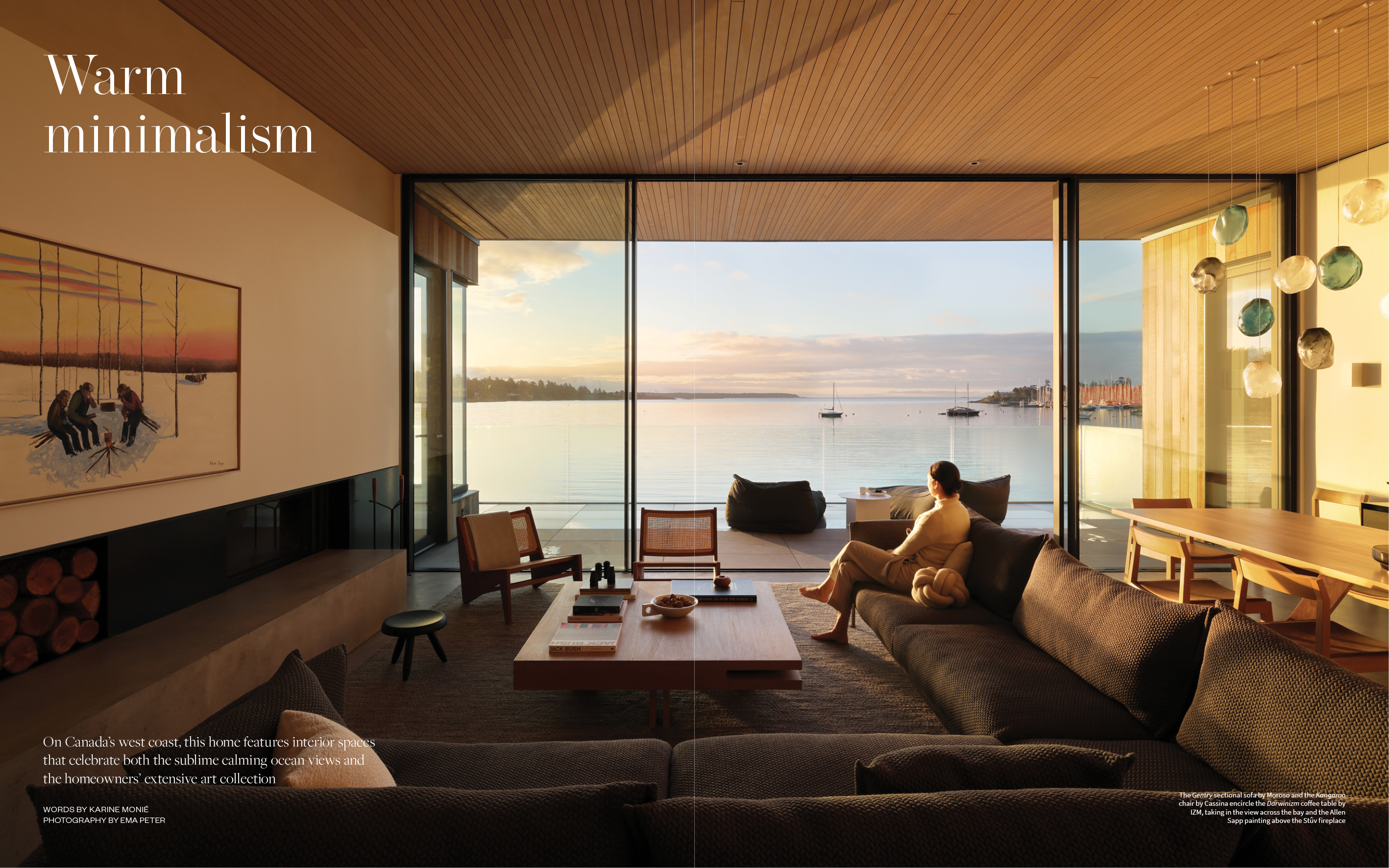 While the safety net is comfortable, and despite certain things functioning as they were designed to do, there is a power in disruption – and a chance that we can always arrive at something more valuable and responsible.