"Materials are the core of my design objects," begins Korean-born, Eindhoven-based designer Yoon Seok-Hyeon. He asserts that it is the material that informs the concept behind his objects: their textures, colours and shape. Sometimes, they even become the project itself. "The sustainability of the material is also important to me because I have to be [held] responsible for the things I create," he adds.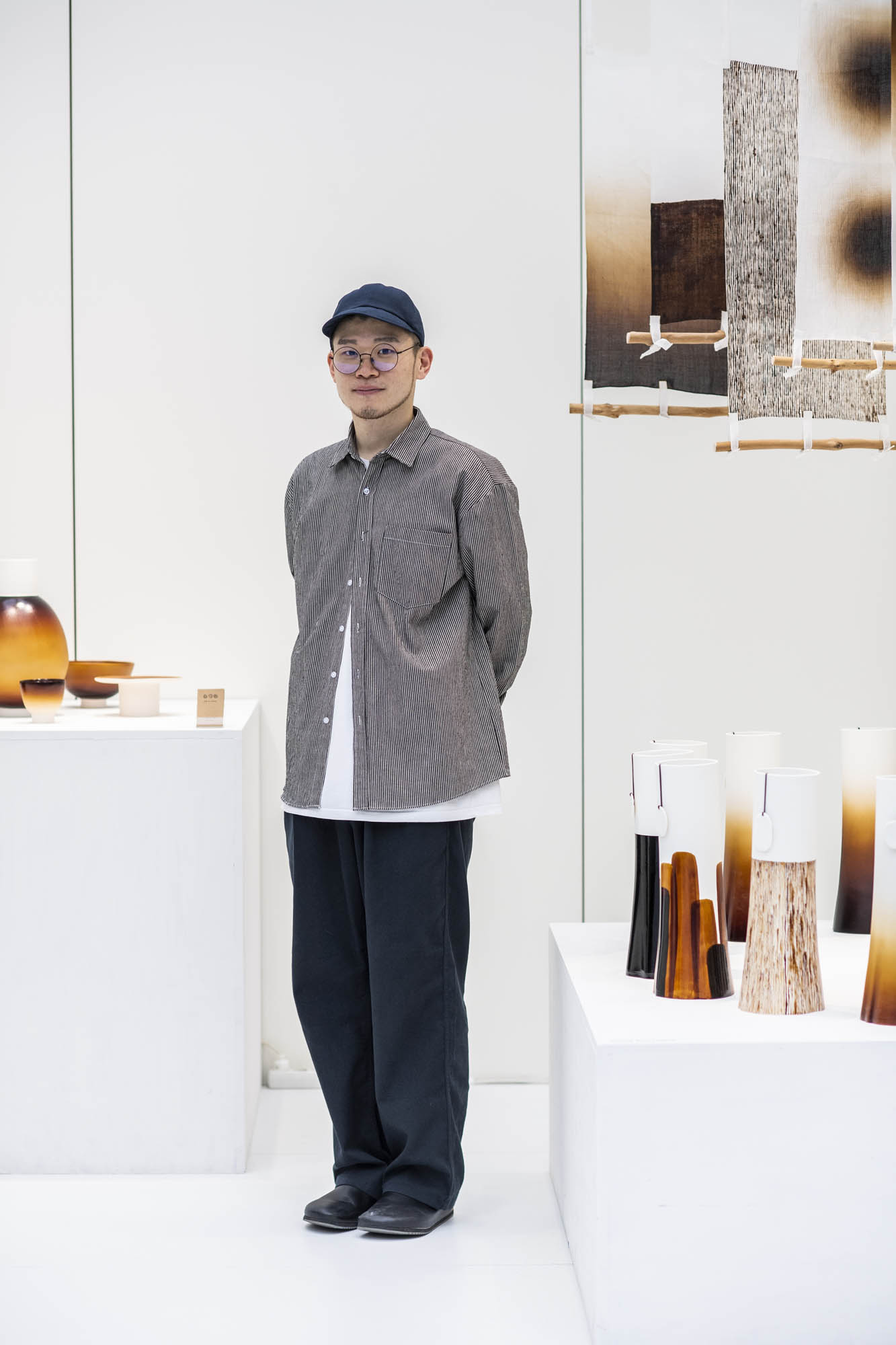 Seok-Hyeon was one of the seven recipients of the Rising Talent Awards at the September iteration of Maison & Object, which highlighted exceptional design from The Netherlands. Although not Dutch by birth, Seok-Hyeon is currently based between Eindhoven and Seoul, where he studied industrial design at Kookmin University before transferring to the Design Academy Eindhoven.
Throughout his work, one can observe a true fascination with materials and a quest to develop new processes for them. "Seok-Hyeon's work fits in the Dutch design tradition as it is both conceptual and aesthetic: clear in form and functionality, surprising in finding new sustainable techniques and materials," says Dutch designer Weiki Somers, who was on the judging panel for the award.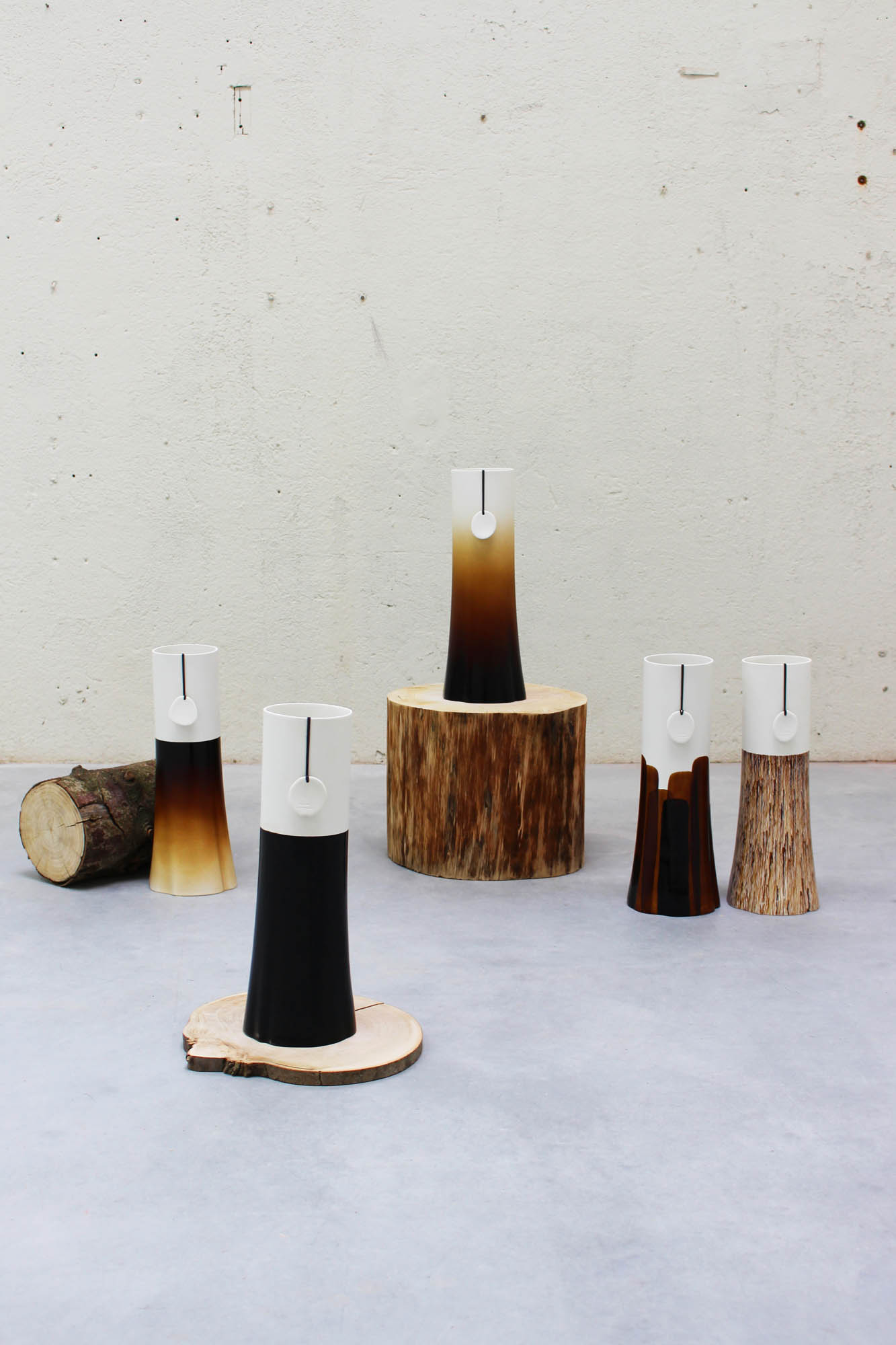 But while his projects may be reminiscent of the Dutch canon, many of his inspirations trace back to his own culture. "Sometimes having [a] different cultural background [creates] limitations in life and work, but it also can be our strength and [create a] strong identity," says Seok-Hyeon. "I believe that each culture has a uniquenesses that can attract people from other cultures. So, as a Korean artist living and working in Europe, I enjoy having a different perspective and working with my Korean heritage."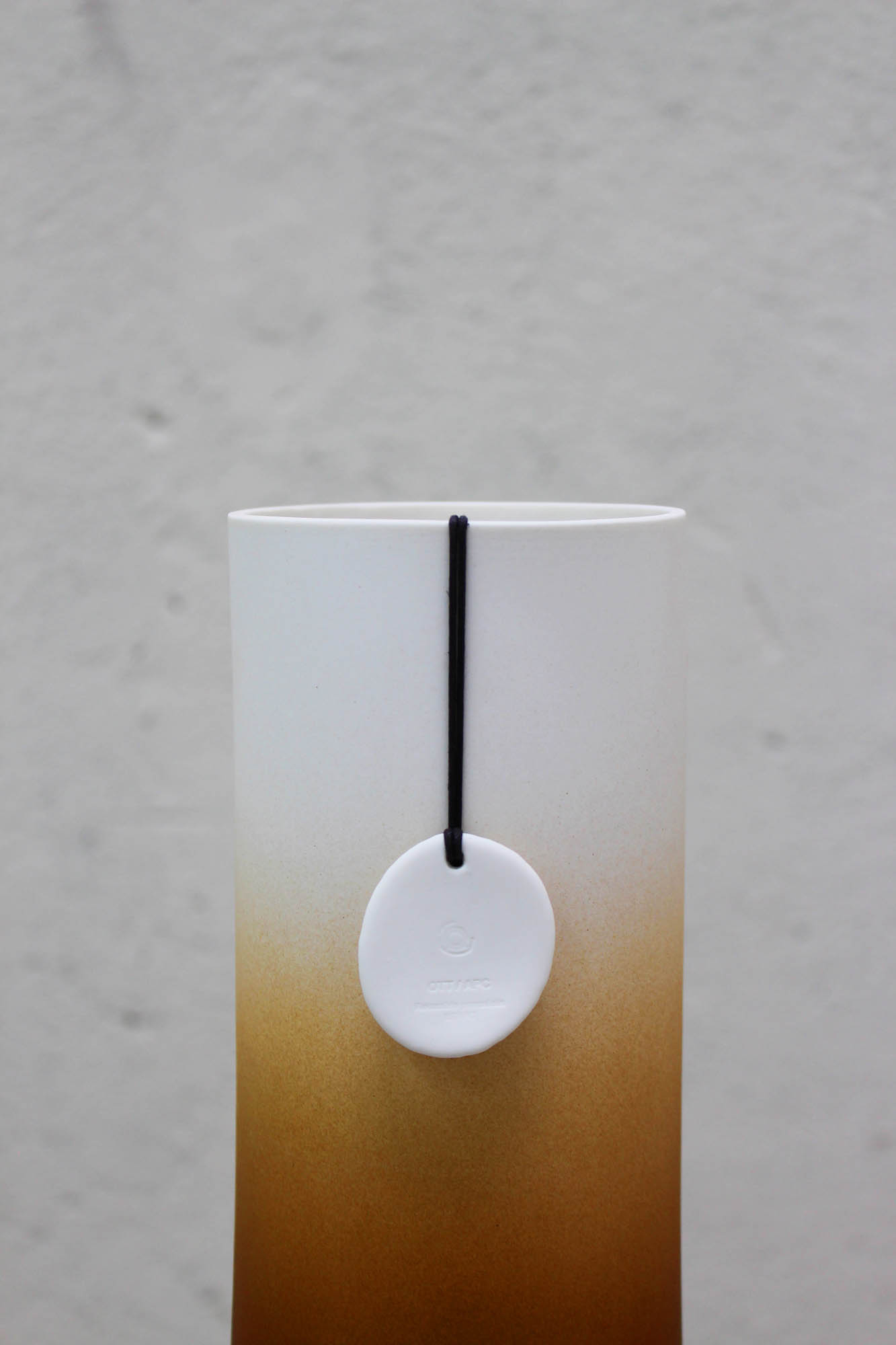 One of the projects that was highlighted during Maison & Objet was 'Object Ott / Another Paradigmatic Ceramic', which Seok-Hyeon conceived in 2021, following his first collection that used the same technique two years prior. The collection of vases is made using porcelain and ott – a natural resin that comes from the Ott tree, which the designer uses as an alternative to typical glazing such as chamotte that is often used to create ceramics. Commonly used glazing materials are highly chemical and therefore result in difficult-to-recycle ceramics that end up in landfills, creating further pollution due to their chemical and toxic particles. "It's a shame that clay, one of the most natural materials, is treated this way," Seok-Hyeon says.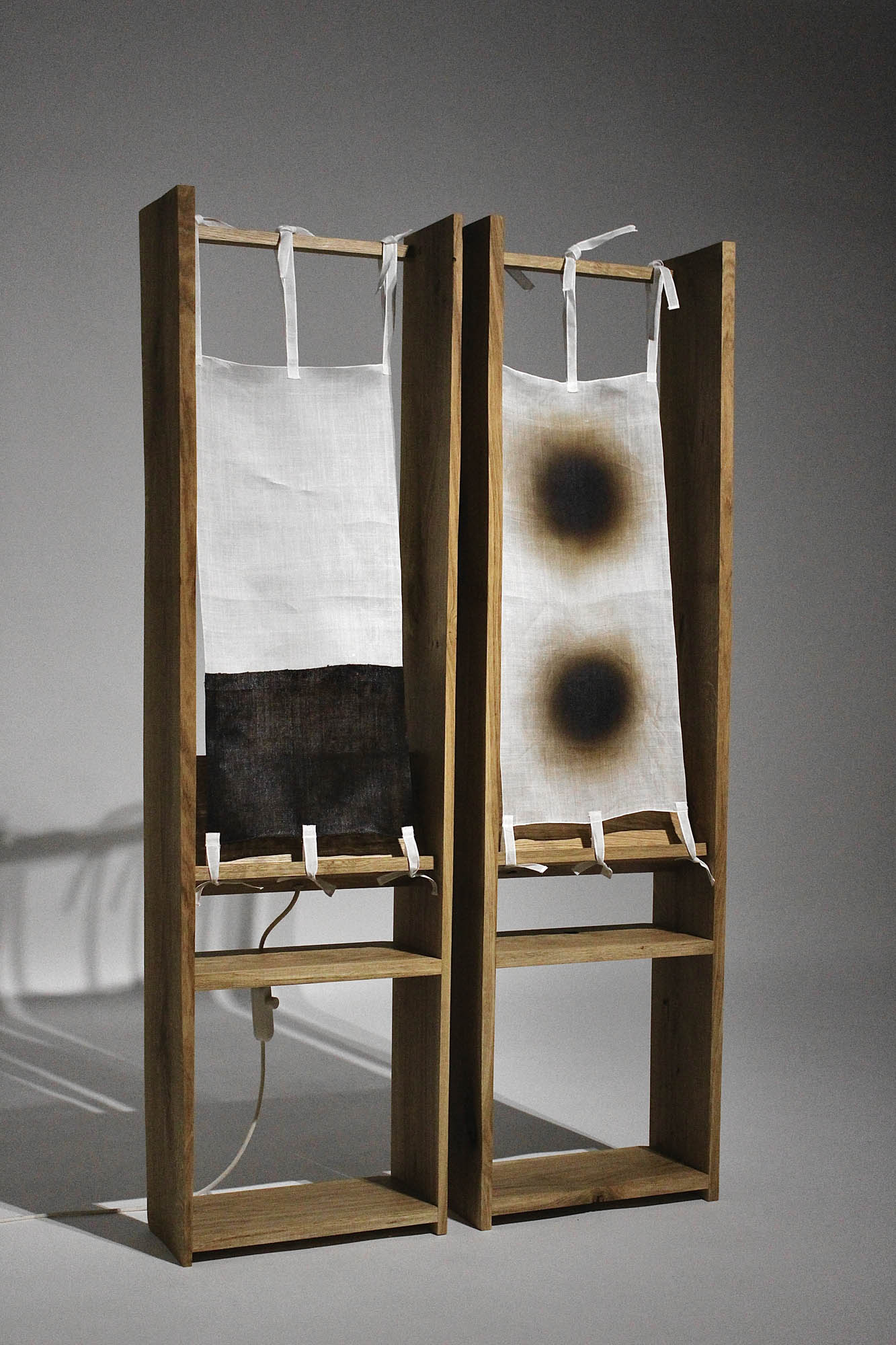 What stops ceramic objects from being recyclable is that the chemical component and the clay fuse in the glazing process, so Seok-Hyeon set himself a mission to find an alternative material that will allow ceramics to become more environmentally friendly.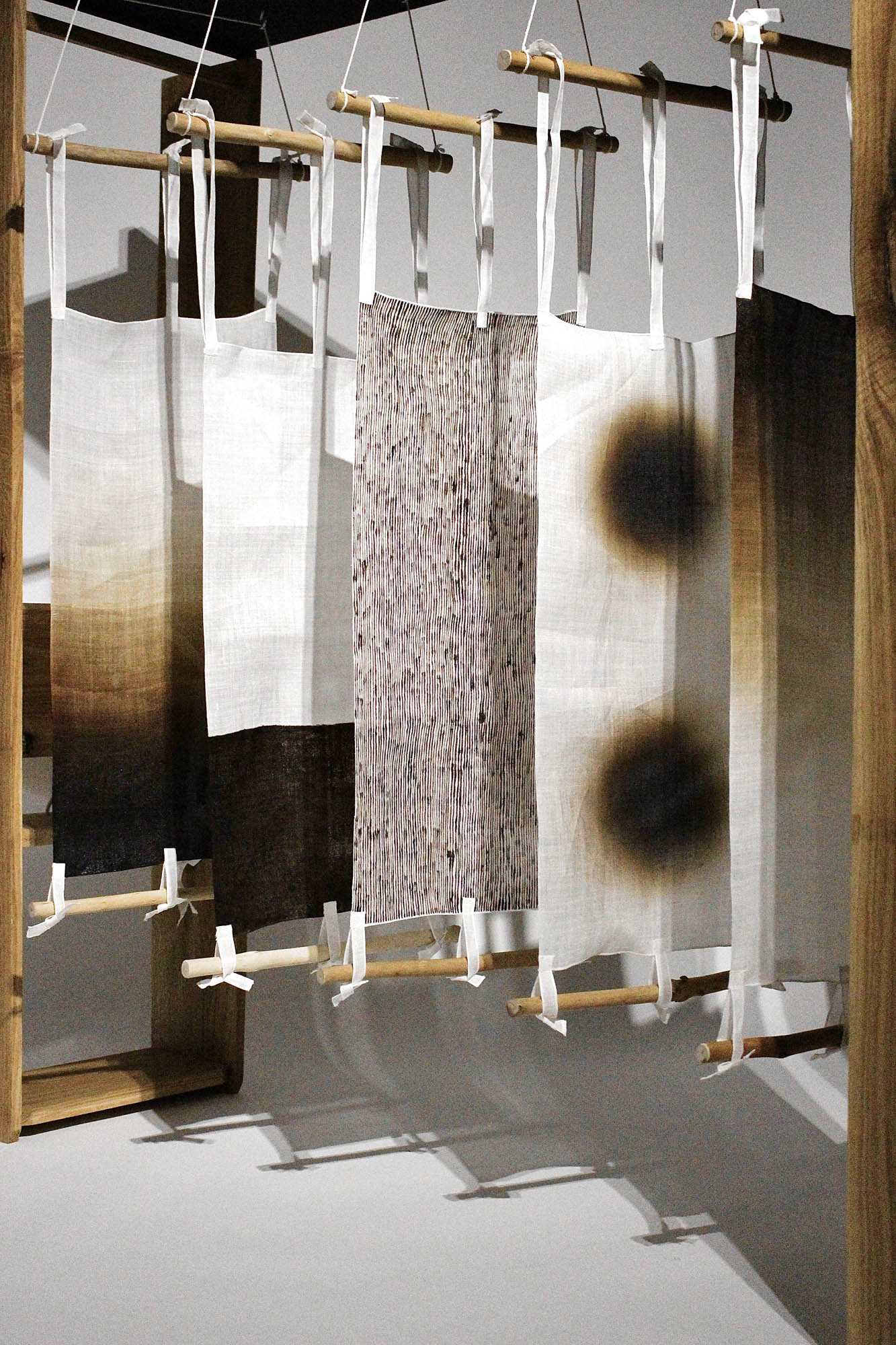 Ott is a traditional Korean lacquering material and is a natural resin sourced from the Ott tree that has been widely used as glazing for woodenware in the past. Using Ott as ceramic glazing means that it does not need to be baked; it just dries out and evaporates when heated with the high temperature of the kilns, which means the clean earth from the clay can once again be utilised – completely changing the recyclability of ceramics and allowing for their reproduction. 'Object Ott / Another Paradigmatic Ceramic' now makes up part of the permanent collection of the Princessehof National Museum of Ceramics in Leeuwarden in the Netherlands as well as the Stedelijk Museum in Amsterdam.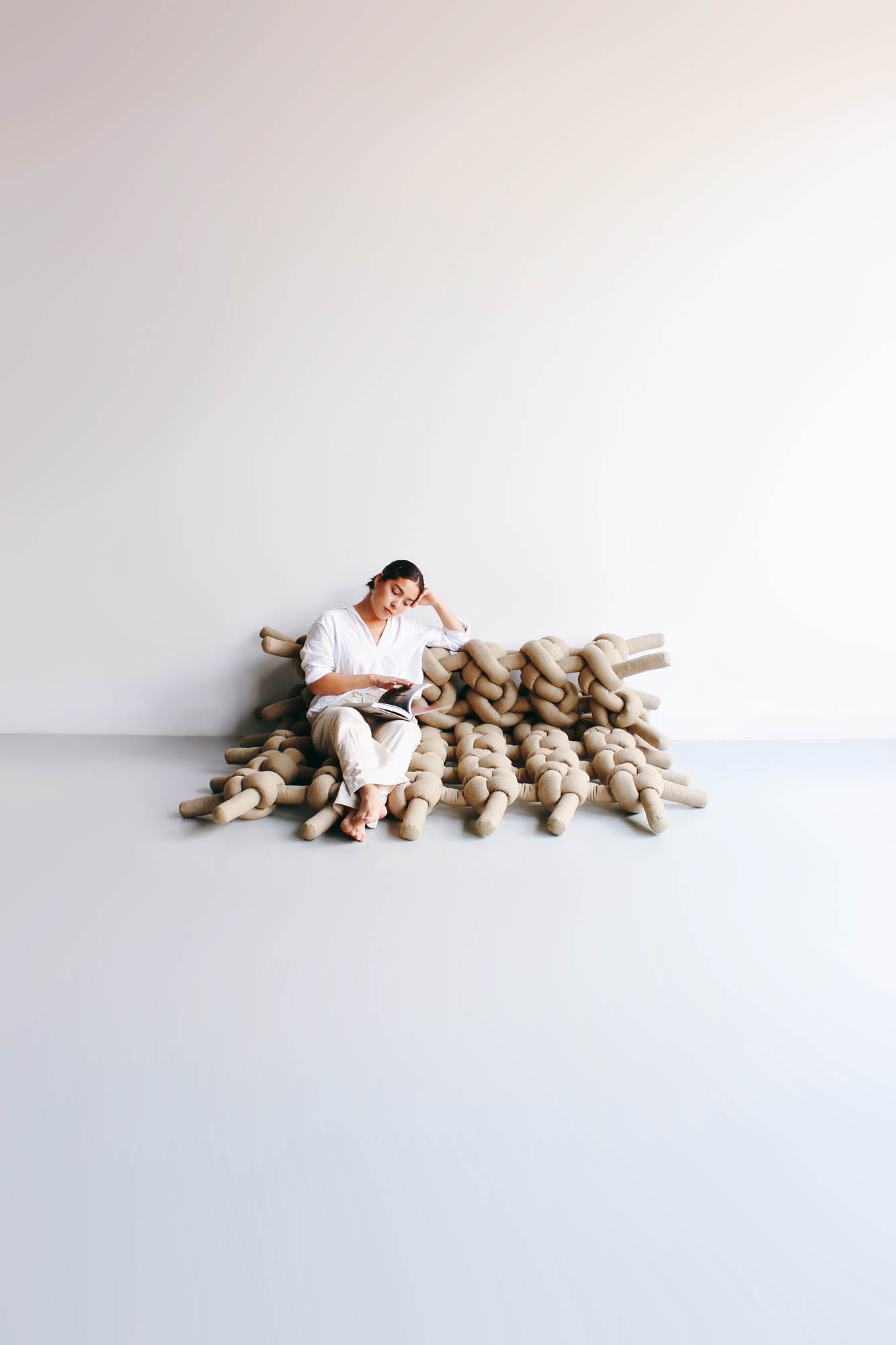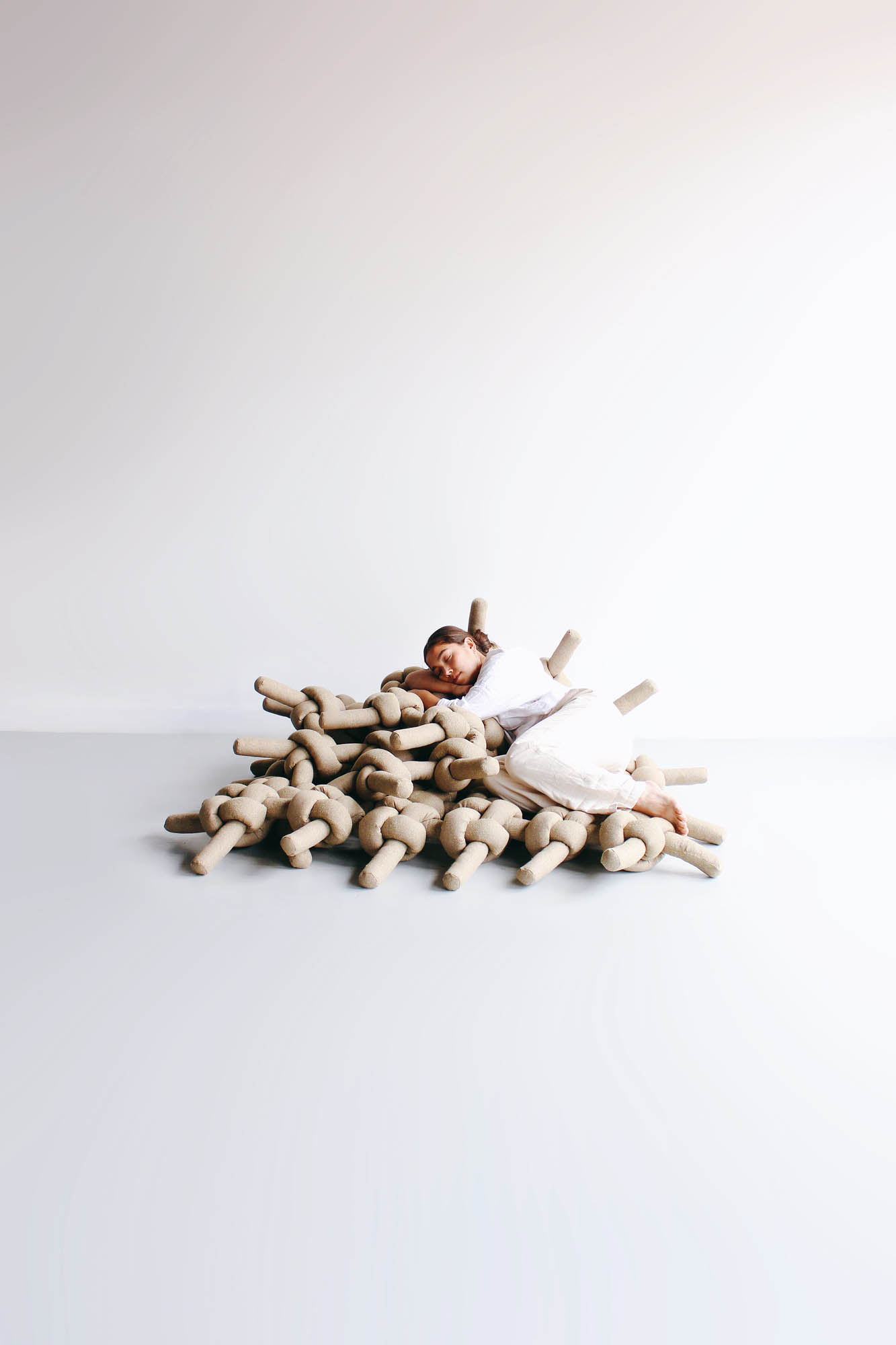 The collection also expresses ott's many essential and significant uses through its shape, silhouette and the Ottchilled/lacquered finish. Each vase is unique and different, reflecting the handcrafting process.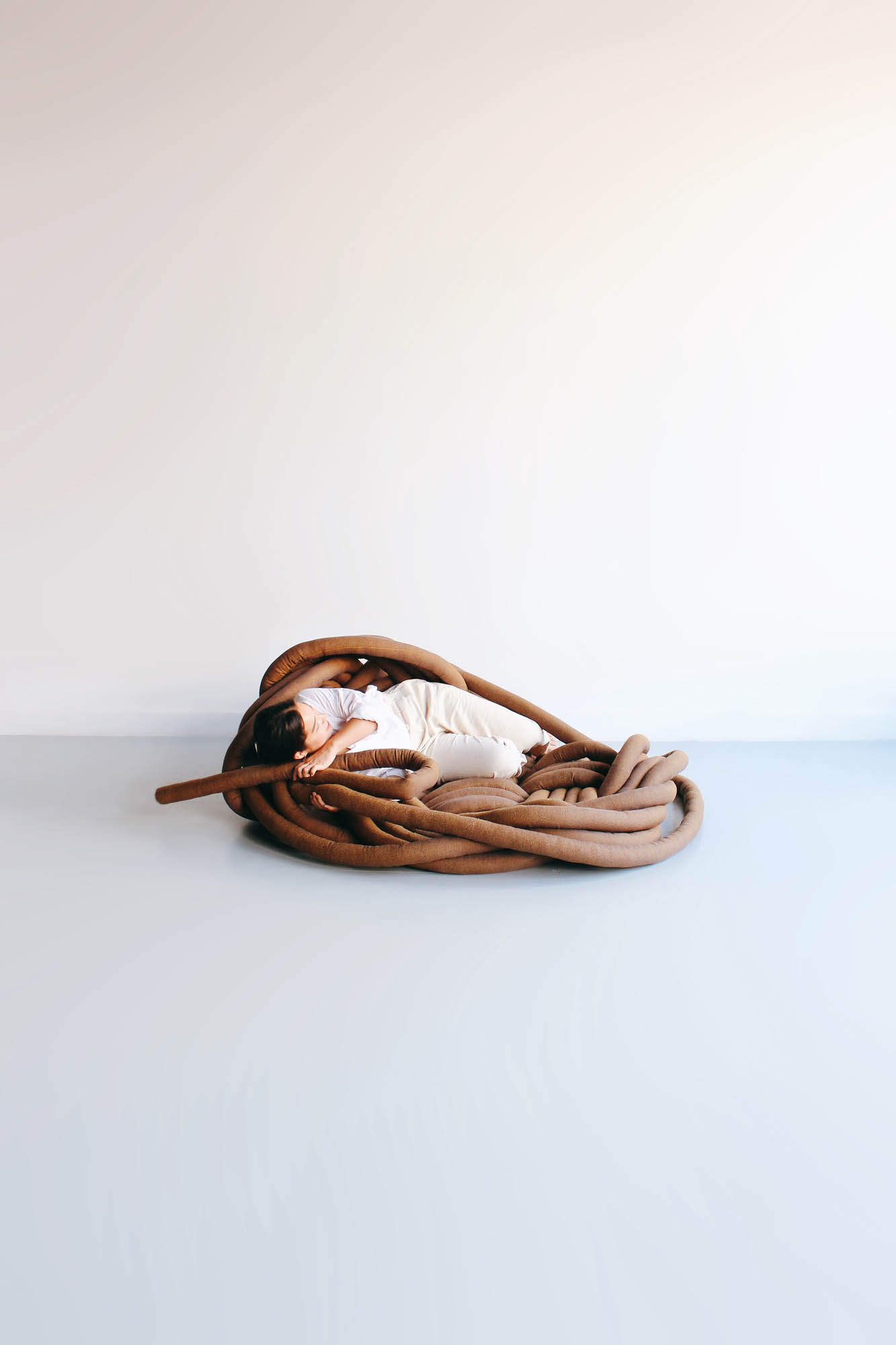 "I think about my design activities' impact on our environment. And then I think [about] if I can make any betterments from there," Seok-Hyeon explains. "I strongly believe that my projects can [spark] discourse on specific subjects around the environment or stimulate other solutions by showing a starting point. I think this [approach] can create a virtuous circle for the design industry and give us, designers, the public and other related industries an opportunity to make our situation better."