Under the direction of co-founder and creative director, Pallavi Dean, interior design studio Roar highlights much of what residents love about local Dubai hidden gems – the nostalgia. Bringing them to the main stage at Dubai Expo, these local restaurants are now showcased to an international audience, while remaining true to their DNA.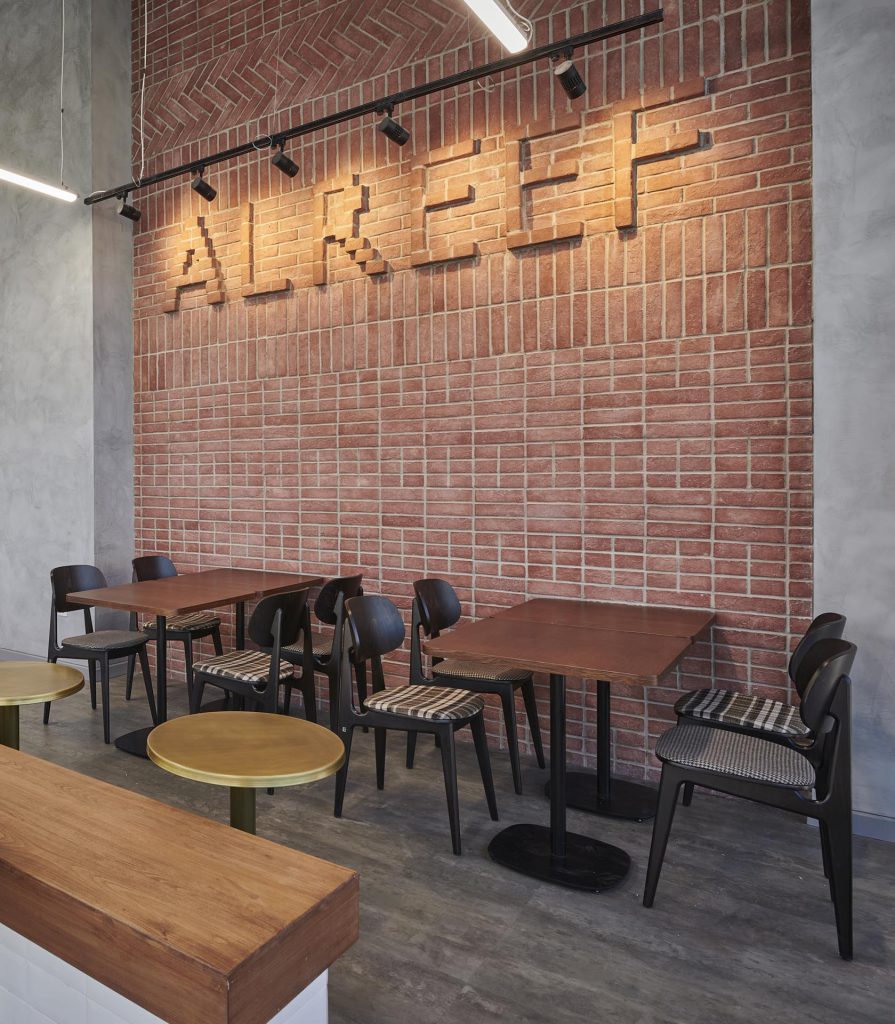 These popular restaurants include Pakistani restaurant chain Ravi's, iconic Yemeni restaurant Maraheb, Sarouja – Syrian café and restaurant, Firas, the legendary Arabic sweet shop, Dampa Seafood Grill – a Filipino restaurant, Indian restaurant and Grill, Chicken Tikka Inn and Al Reef Lebanese Bakery.
"These are restaurants I grew up with – they are woven into the fabric of the UAE – so we wanted to retain a sense of nostalgia while creating contemporary spaces," says Pallavi Dean. "We started by figuring out the DNA of each venue to keep its essence but making each restaurant relevant for today and for the Expo setting, which was really exciting."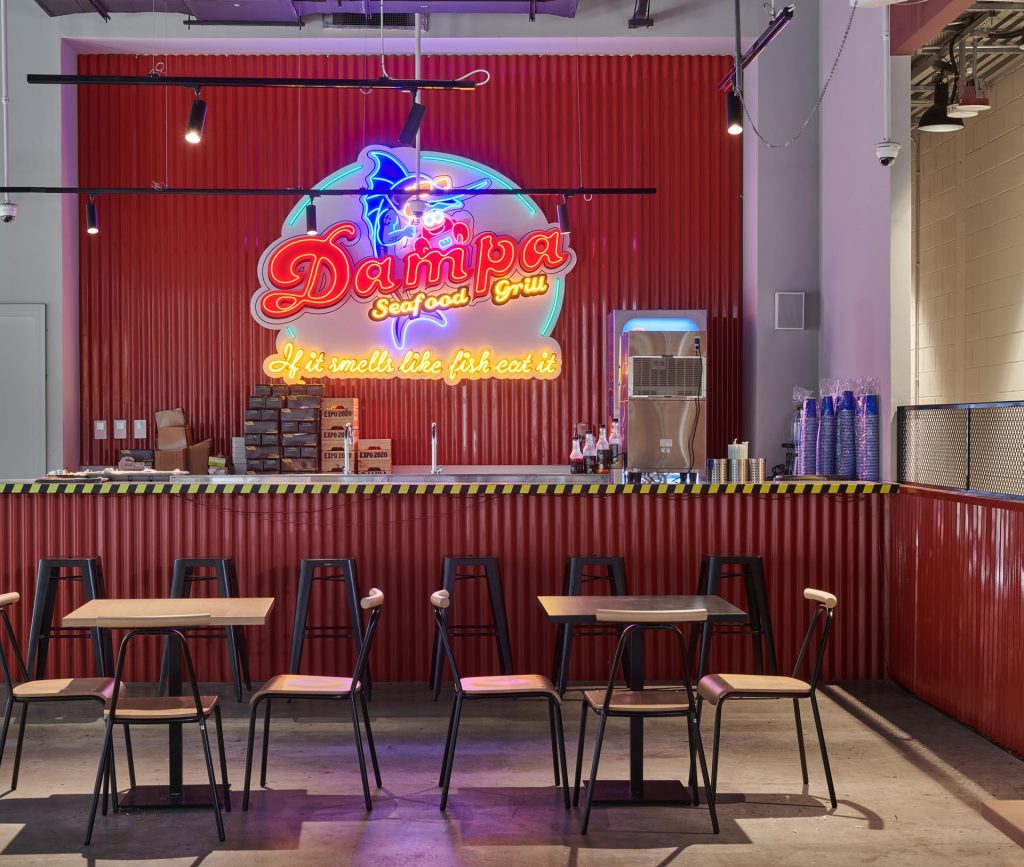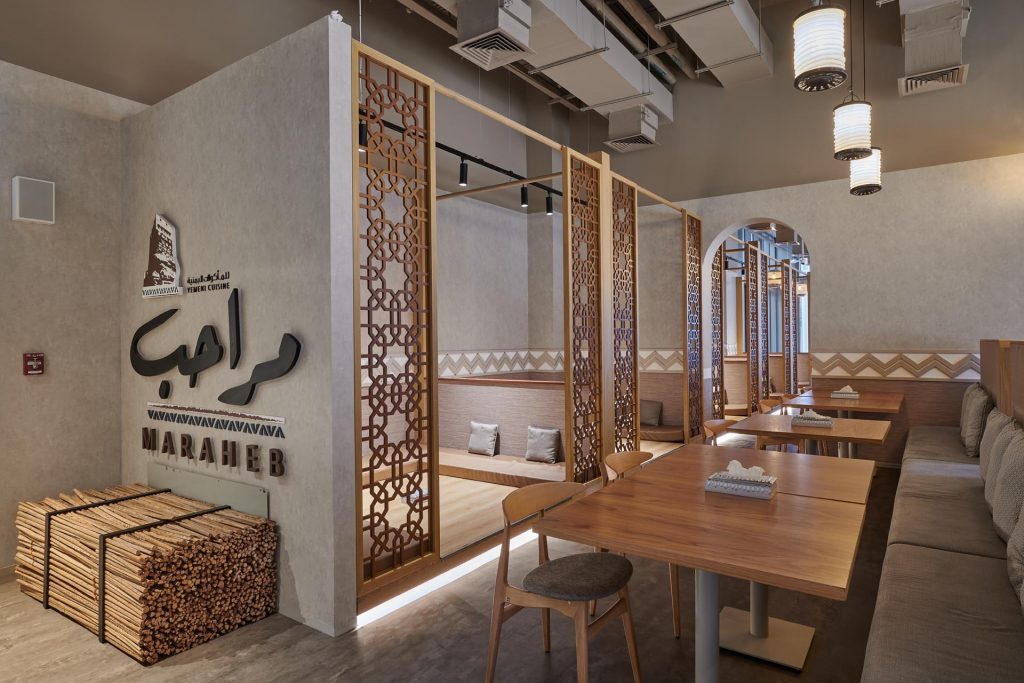 By focusing and capturing intrinsic design elements that make these restaurants so iconic in the minds of loyal diners, Roar worked with closely with the restaurant owners to deliver a reinterpretation for the international audience.
Pallavi explains, "Al Reef is known for its terracotta bricks and we wanted to recreate this earthy, warm atmosphere by building an entire wall made out of them. for Firas, we decided to contstruct a bar counter using similar barrels to the one they have in the shop to display the sweets."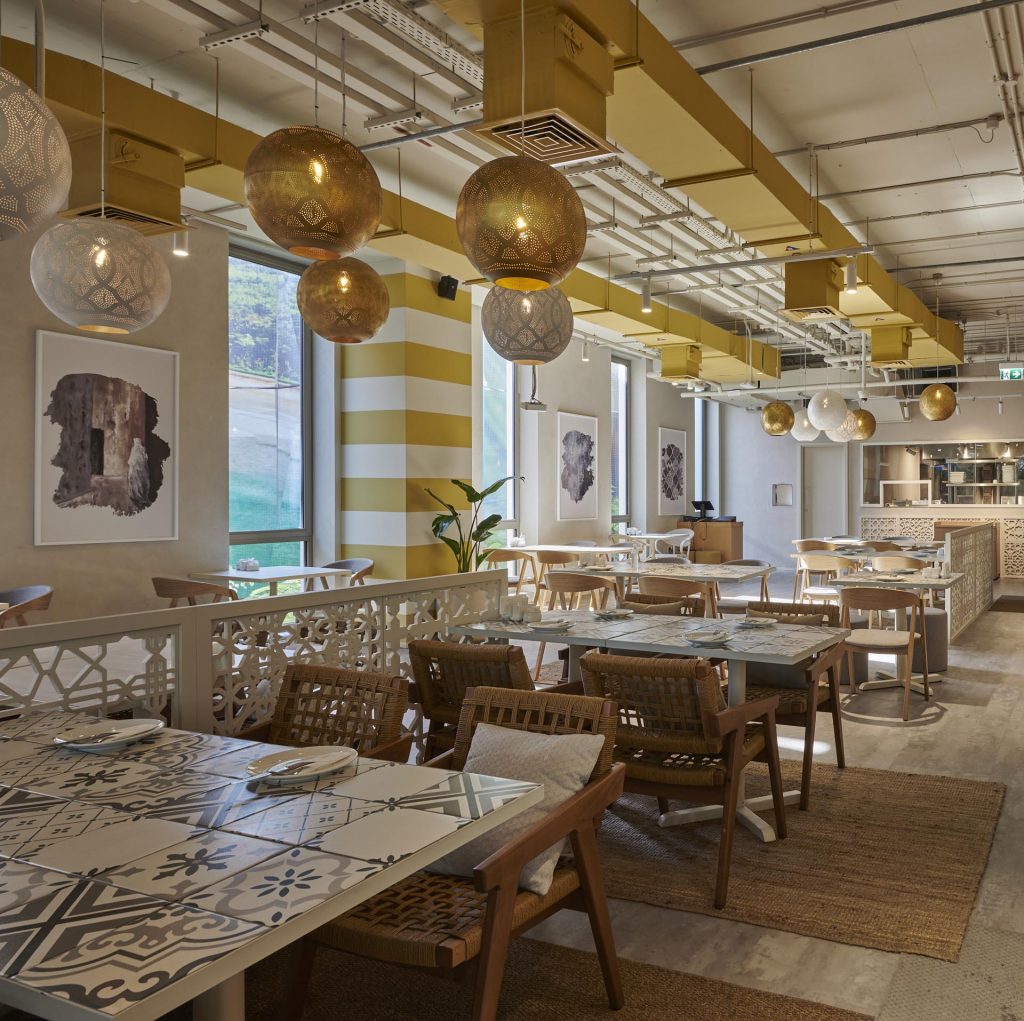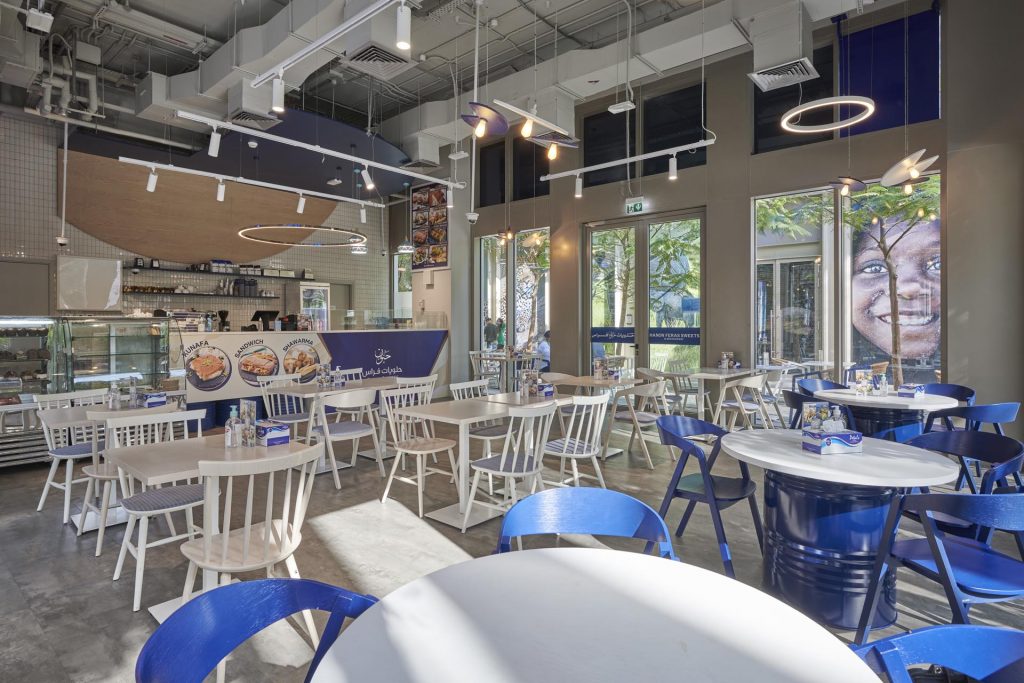 "The original Al Farwania is on Jumeirah Beach Road," Pallavi continues, " which is lined with little grocery stores that have swimming pool inflatables hanging outside. We thought it would be fin to evoke these surroundings by transposing the inflatables inside the new Expo branch, but in neutral tones. The owner of Maraheb wanted us to include the emblematic lanterns that features in all his restaurants so those were incorporated with our design, while Chicken Tikka Inn has red-feathered lampshades as a playful nod to the main ingredient on its menu."
Roar has also designed a new café concept for Dubai Expo, Canvas by Coffee + Culture.
Dubai Expo 2020 is open until 31st of March, 2022.